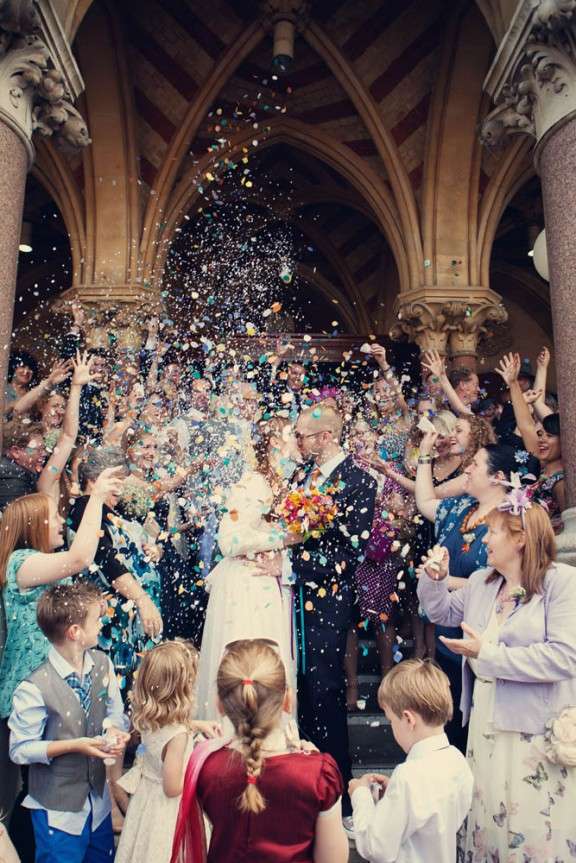 There are a few things about planning a wedding that can come as a bit of a surprise. Things you just assume are one way but you then find out are actually completely the opposite! So to try and eliminate those "What the hell..?" moments, I thought I'd tell you about them right now!
Here are some things you might not know about weddings.
1. The confetti shot will need to be staged
Those fabulous, spontaneous looking confetti shots outside the ceremony – all totally staged. I don't know why I assumed these would just happen, but no, they need to be set up by your photographer. Not least of all because you normally walk back up the aisle and leave the room before your guests do!
If you're doing a confetti shot, your photographer will organise your guests once they've all come out. You'll then go back inside and walk back out again – ta da! spontaneity at it's pre-staged best!
The other thing worth noting for this iconic shot, is that if you want it, you'll need to provide the confetti. Some guests will bring some, but most of them will forget. Oh, and when it comes to confetti always remember, the more the better!
2. If you want to provide your own booze you'll have to pay for the privilege
Corkage? What the eff is that about?
If you want to try and save money by bringing your own alcohol into your venue (instead of buying it from them) you'll have to pay a fee per bottle to do so. I think it's usually around the £10 mark, which means that your £3 bargains from your booze cruise to France no longer seem like such a cheap alternative after all.
If you find a venue that doesn't charge corkage then book them immediately I say!
3. You need to apply to be married at least 16 days in advance
In England and Wales you need to give notice to marry at least 16 days in advance at your local registry office. Your dream of rocking up to the court house and saying "I do" that same day isn't actually possible. If you want a church wedding the notice period is even longer. The Church of England required that the banns of marriage are read at four consecutive Sunday services before they can legally marry you.
4. Children cost just as much as adults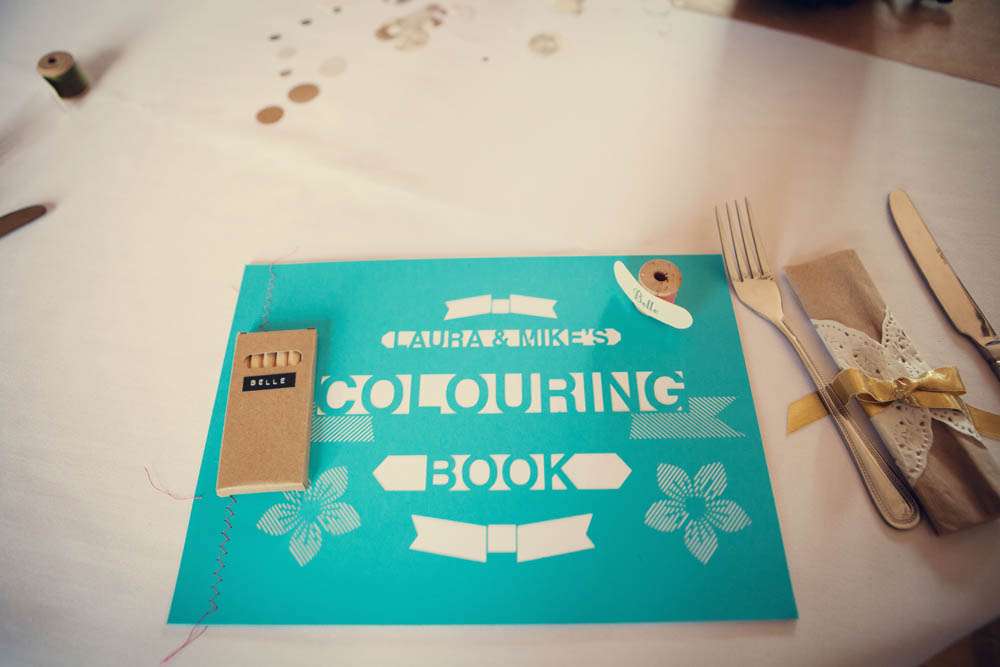 This is something that I actually only discovered recently, but at many venues or for many catering companies, a child meal costs the same as an adult one. Adding on to the kids entertainment company that you might decide to book to keep the little blighters occupied throughout the reception, and suddenly the idea of a child-free wedding doesn't sound like a bad idea at all…
5. Custom made wedding dresses are actually very good value
I assumed that getting a custom made wedding dress would be massively expensive, but I was wrong! While a dress from a bridal boutique will probably set you back at least £1000 (plus alterations), with an awesome dress maker, and some clever fabric and style choices, the wedding dress of your dreams might be much more reasonably priced than you expect. Before deciding on 'the one', why not ask around and get some quotes to get something made just for you? You might be surprised at the savings you can make.
Did I miss anything? Was there anything you discovered when planning your wedding that you didn't expect?
For more wedding planning tips and advice, have a read of my How to Plan a Wedding series.