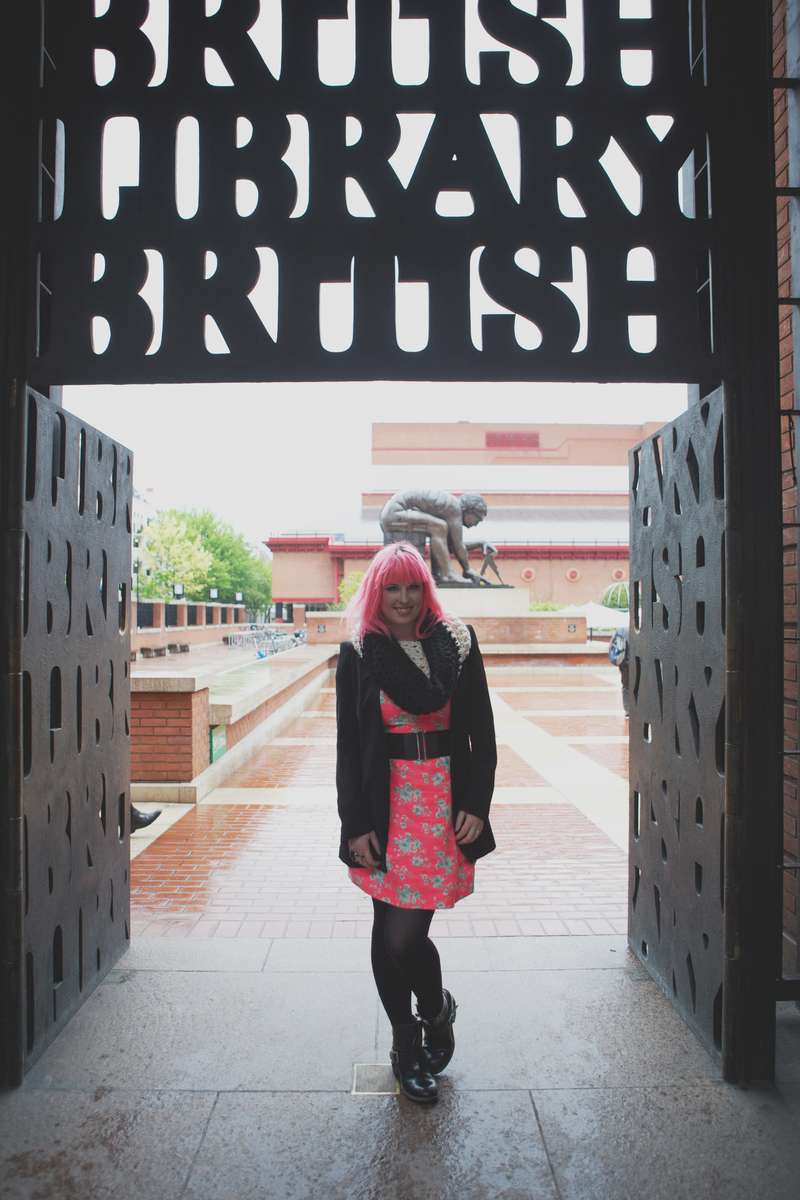 On a soggy Spring evening Lisa and I headed to London. It was Tuesday, and the night of the Cosmopolitan Magazine Superbloggers Masterclass. I was thrilled, honoured and damn right nervous as hell to have been asked to join an illustrious panel of experts at this prestigious event. The masterclass was a complete sell-out, with two hundred enthusiastic wannabe bloggers braving wind and rain to make it to The British Museum for the two-hour panel discussion and Q&A.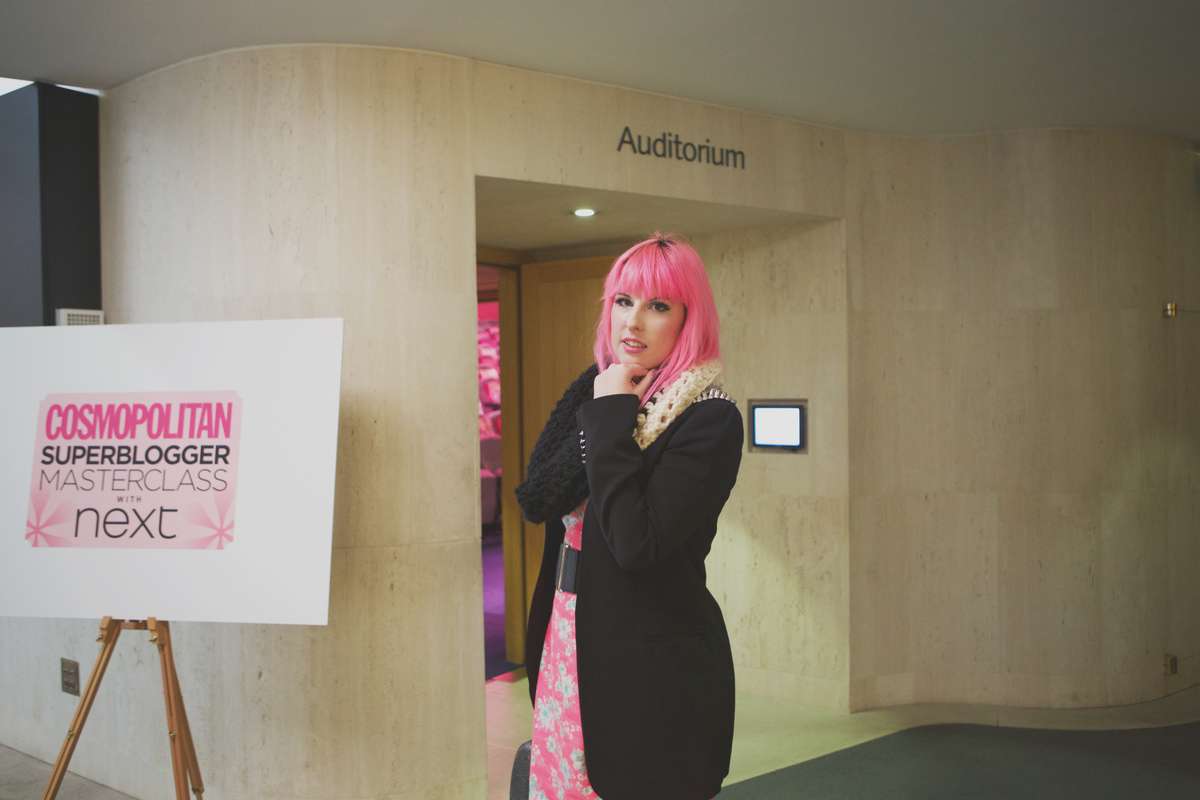 This is my nervous and 'omg that's a big auditorium' face
I was cacking it. There was nothing cool about me as we took a peek into the empty auditorium and I squeaked to Lisa "Oh my god, that's a lot of goodie bags…" We were the first to arrive and were ushered into a side room where we were soon met by the Cosmopolitan team and the rest of the panel.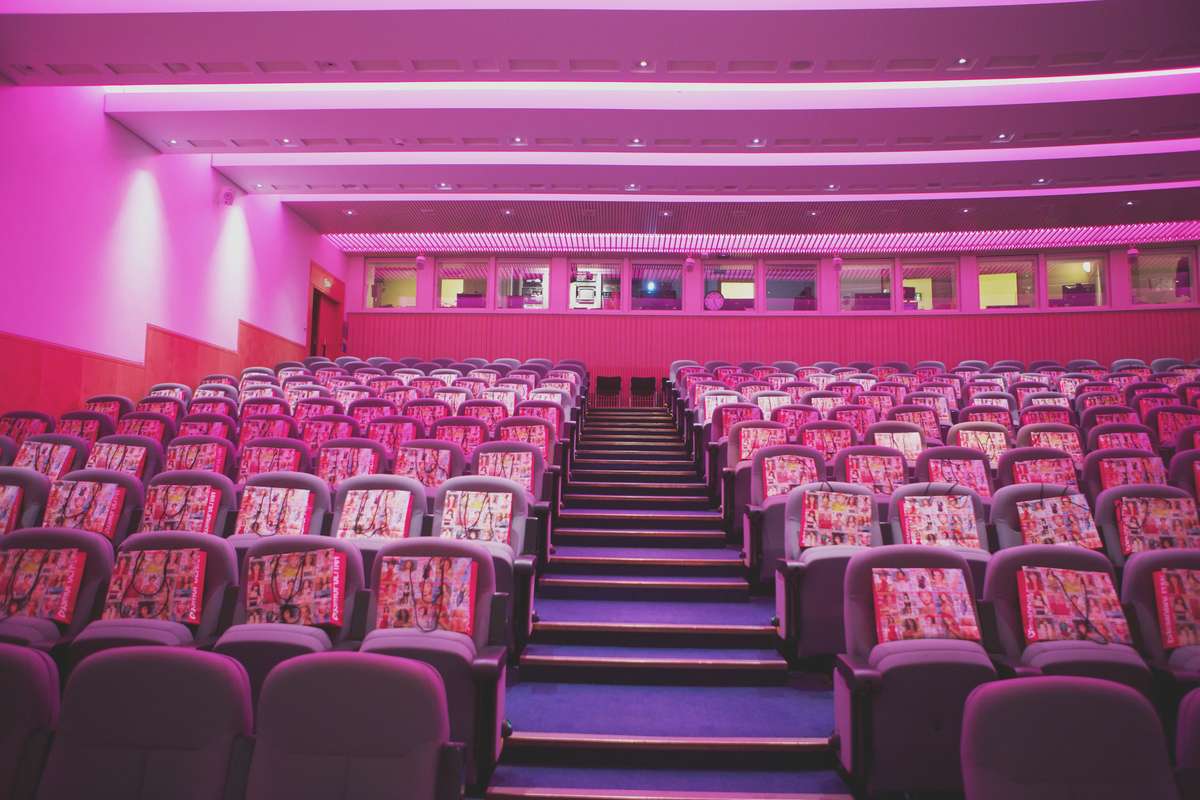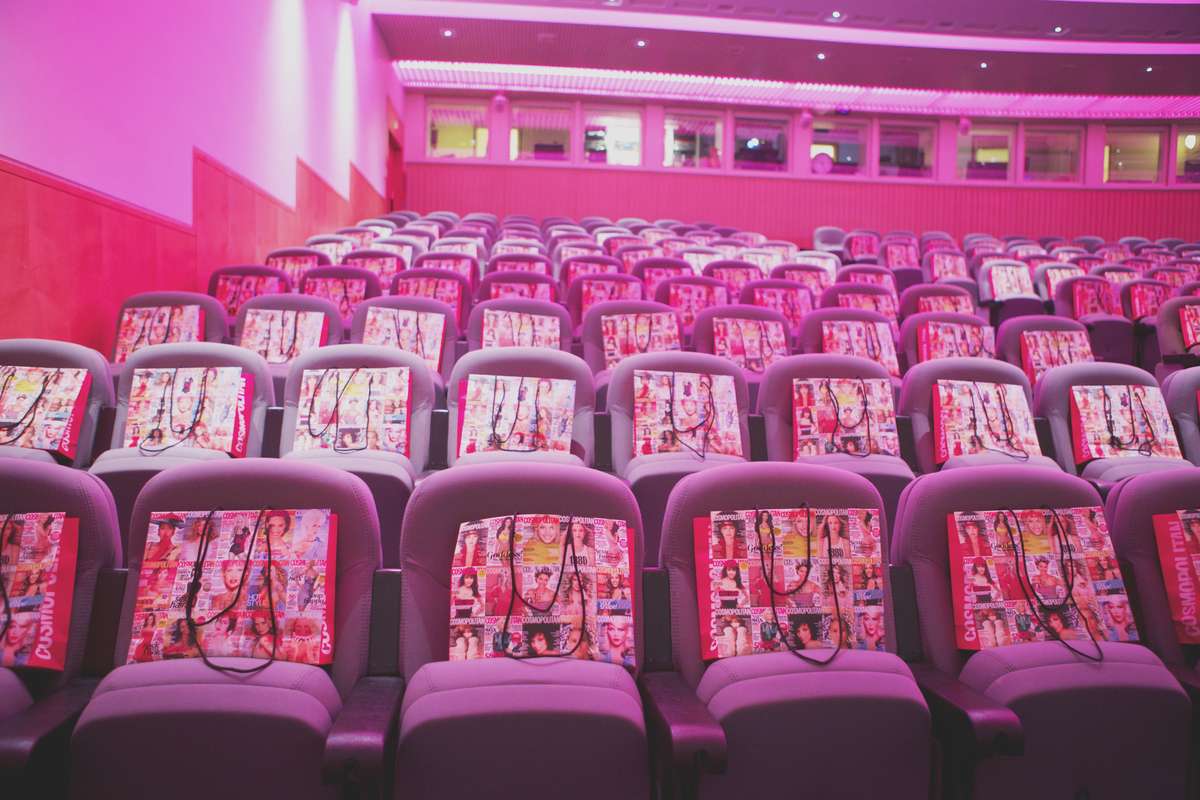 No pressure…
I was joined on stage by Louise Court, Cosmopolitan Magazine's editor-in-chief; Pat McNulty, Digital Editor of Cosmopolitan.co.uk; Vicki Fogwill, Social-media manager for Next; Dominic Smales, Founder of blogger agency Gleam Digital; Andreas Pouros, COO of Greenlight Digital and the incredible (hello, new girl crush alert!) Emily Johnston, of influential style blog Fashion Foie Gras.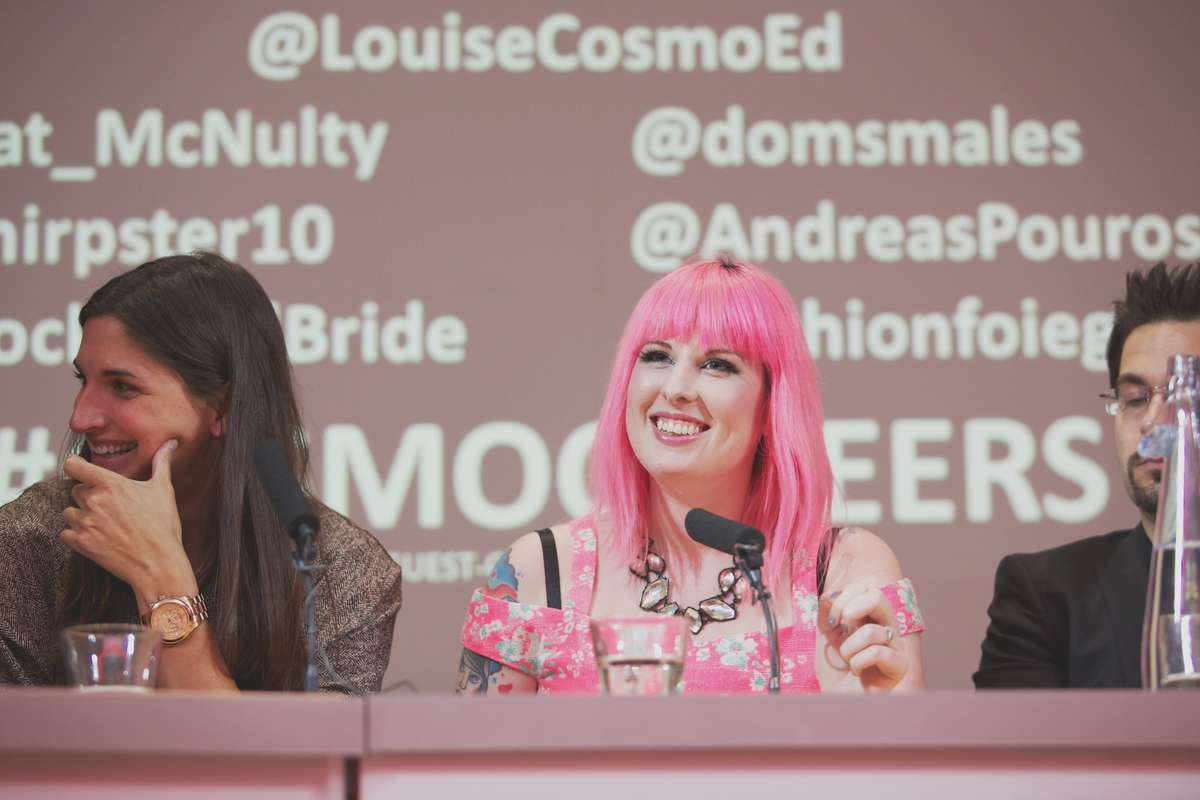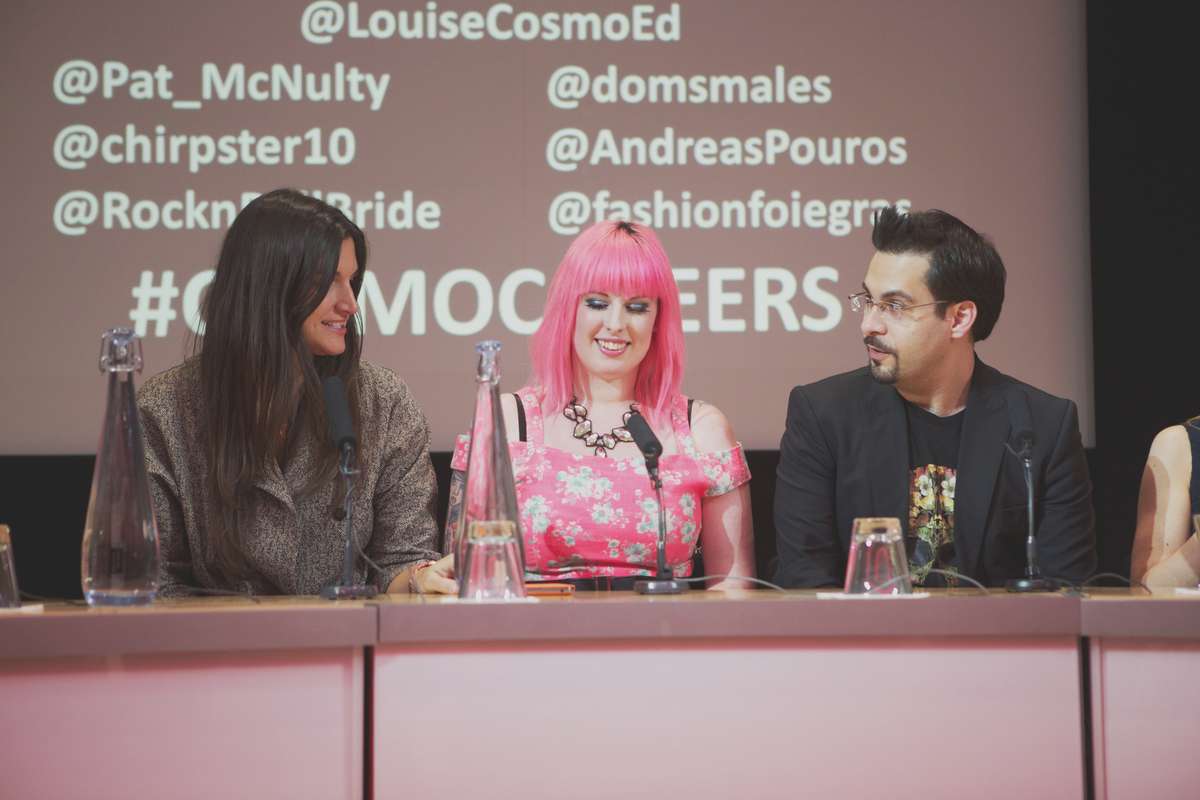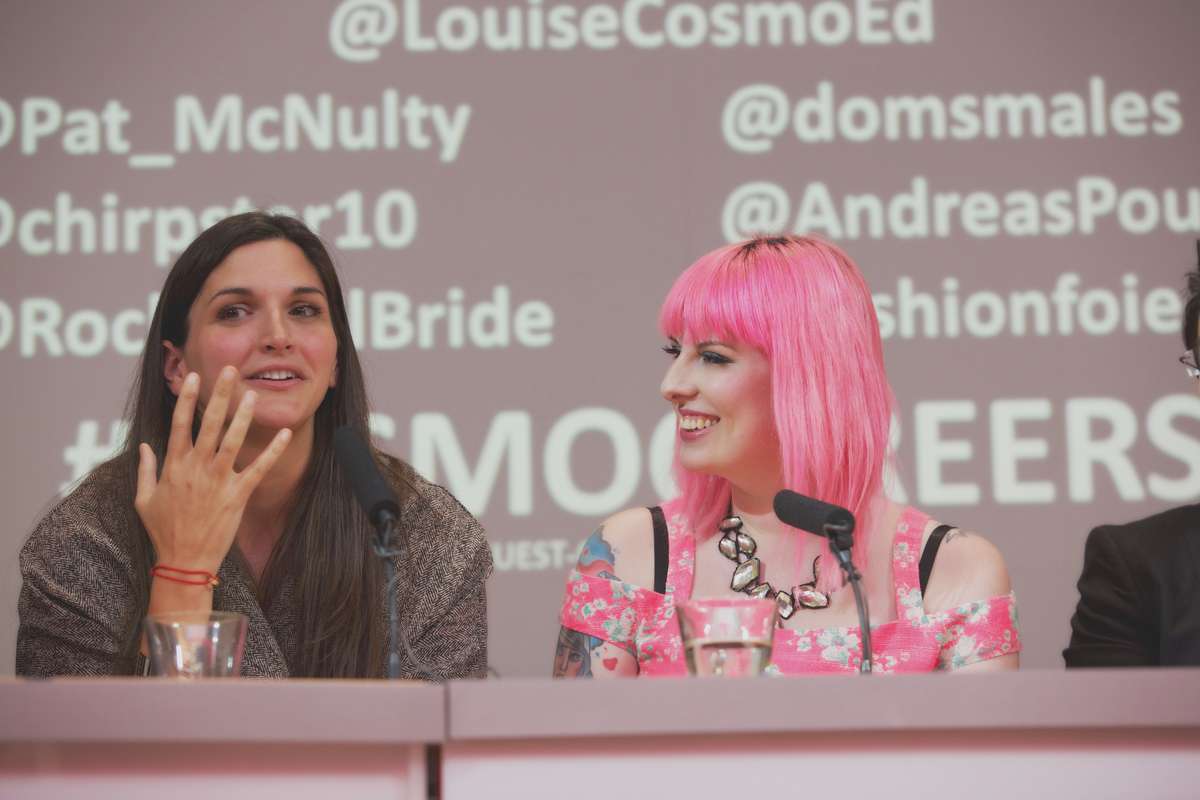 Louise led the panel, asking us a variety of questions ranging from "What would be your biggest do and don't for a blogger?" (if you're interested my do was to value your worth and my don't was to not be controversial for the sake of it – car crash blogging is never pretty!) to "How do you find your niche?" We also spoke about SEO, working with brands, making money, what makes good content, and social media.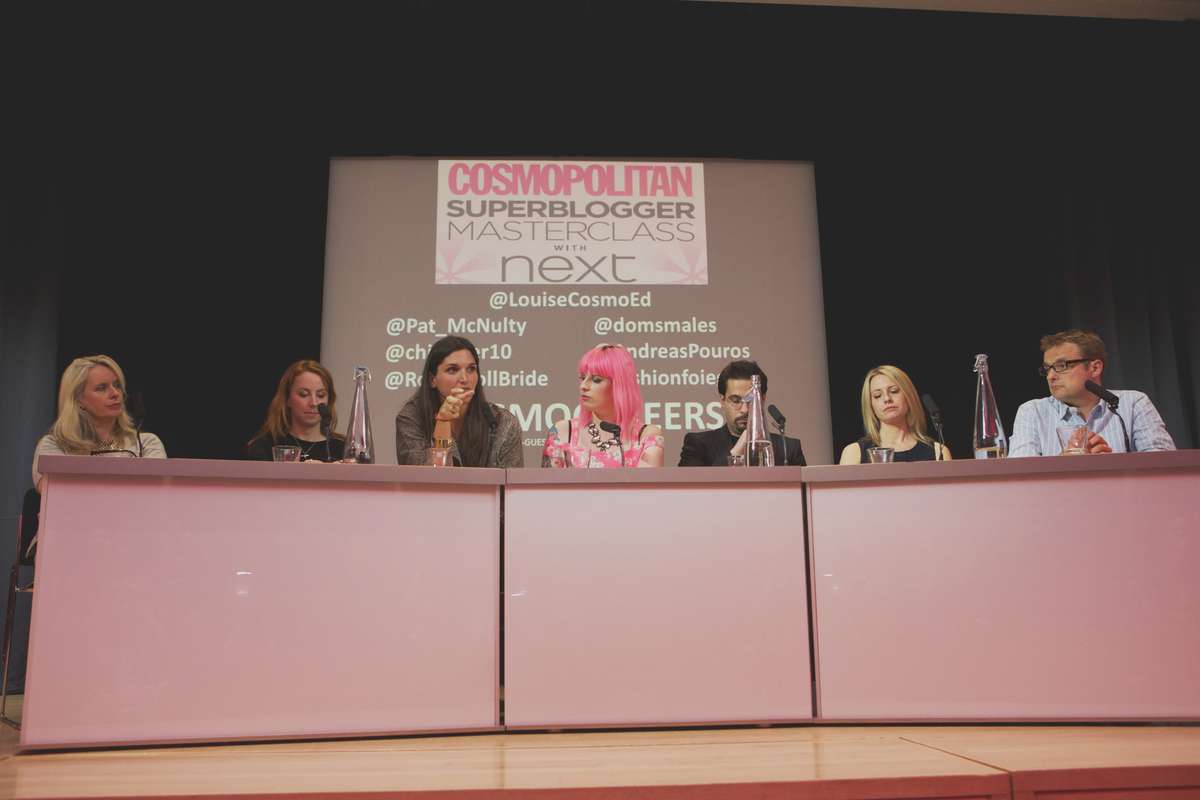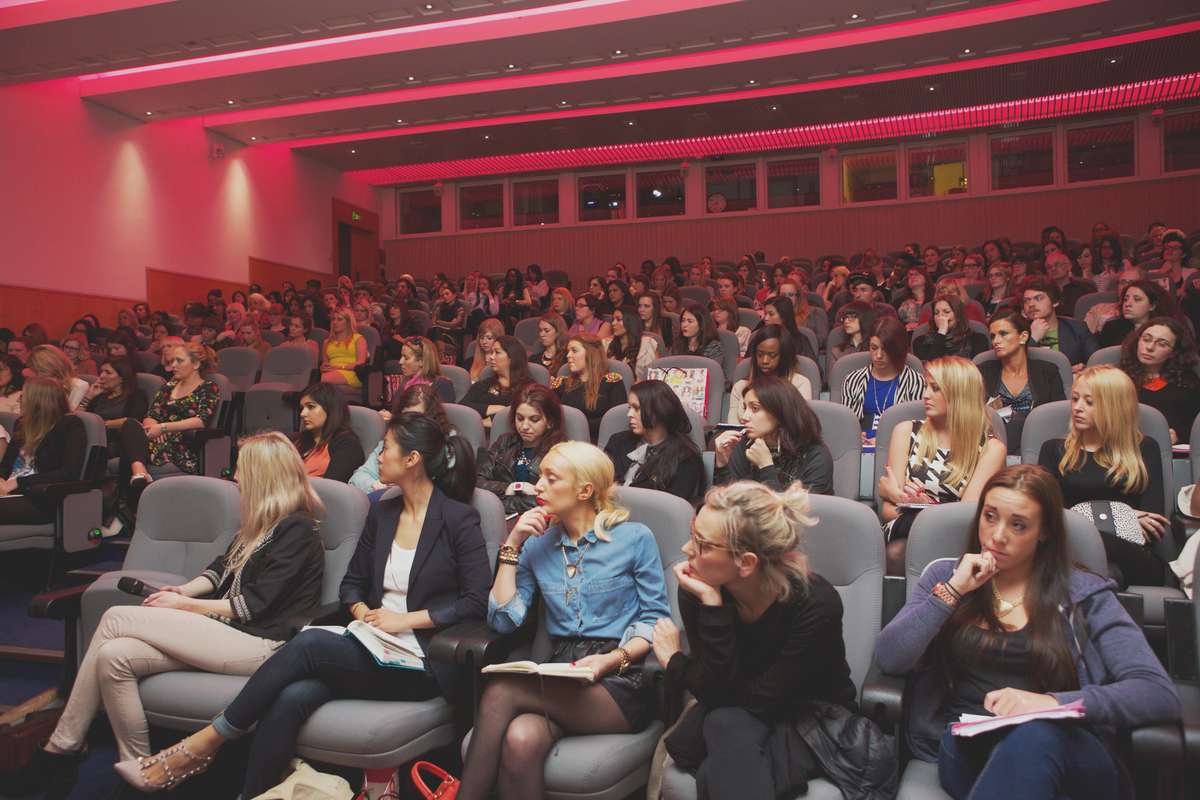 I found it particularly interesting hearing from Dominic and Andreas who deal with 'the other side' of blogging. They work with brands and bloggers (Andreas with the brands and Dominic with the bloggers) bringing them together for mutually beneficial relationships – i.e. getting the brands exposure on blogs, and getting the bloggers paid! As I deal with all the advertising on my site and any brand collaborations myself it was really interesting for me to hear how other people do things. There were definitely a couple of tips in there that I'm going to nick too!
We sure packed a lot into the two hours and after some lightening speed Q&A, it was all over. I'm not gonna lie, I was a little sad. I could have banged on for much longer. Blogging is my favourite subject, after all!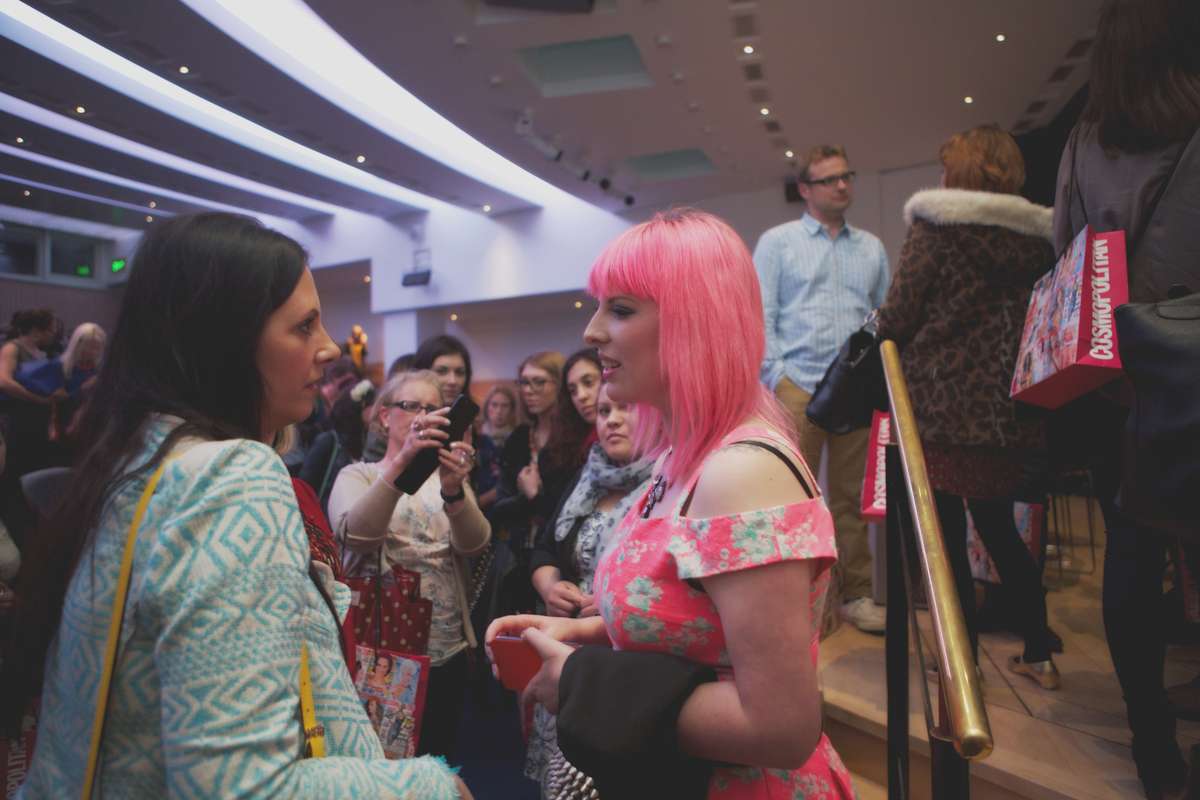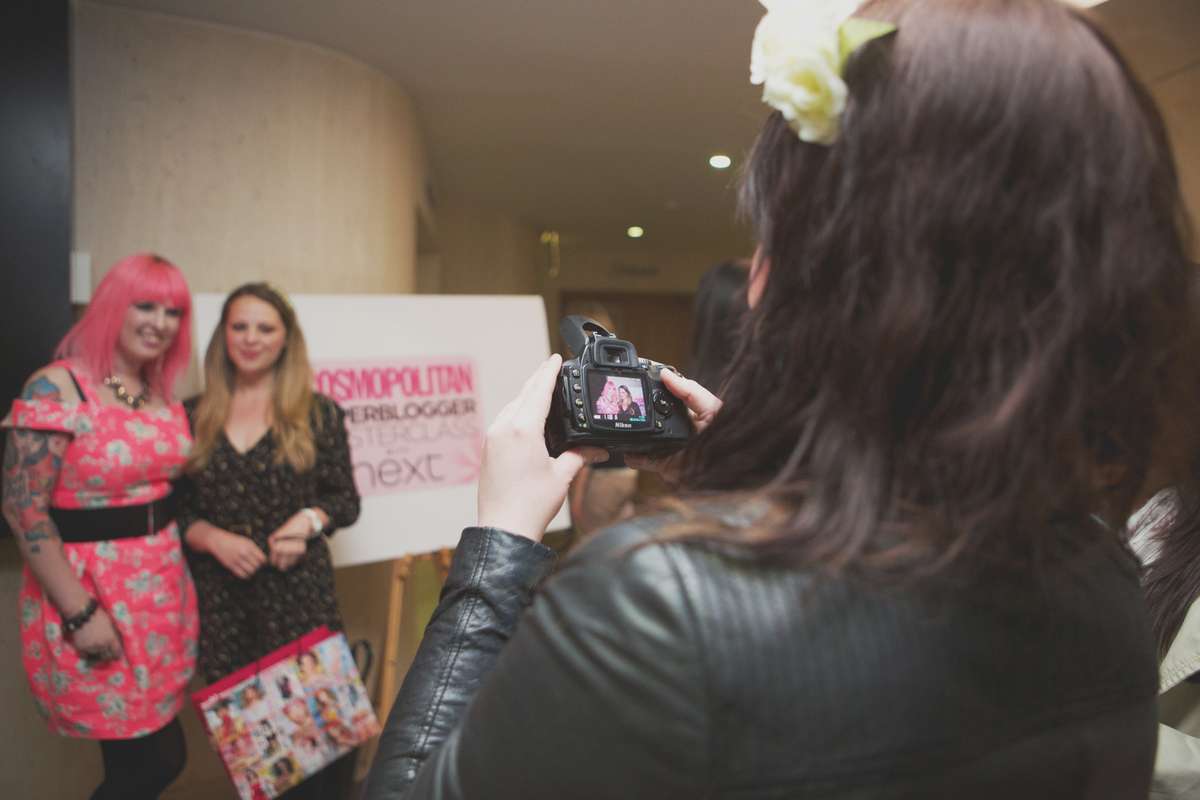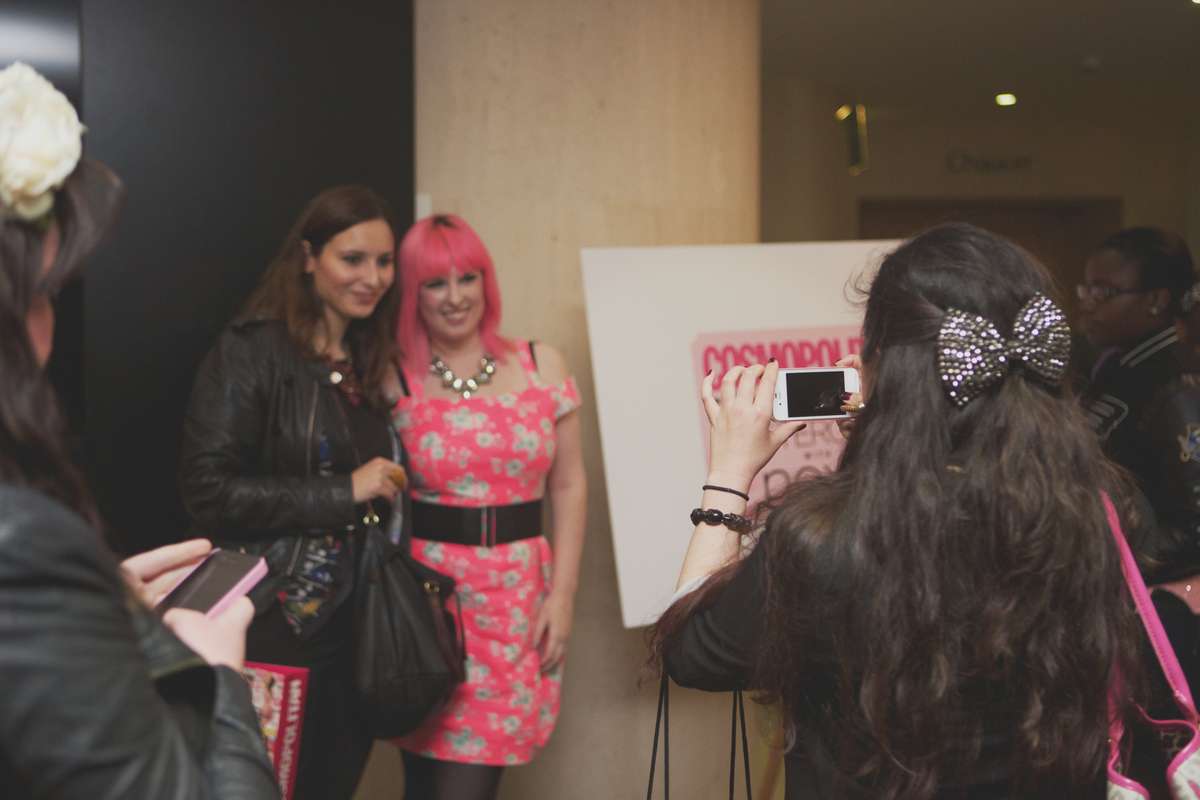 But I needn't have worried. I was completely overwhelmed by the number of people who came to ask me questions or say hello to me afterwards. At one point there was an actual queue of people waiting to talk to me or wanting to snap a photo. Mind literally blown.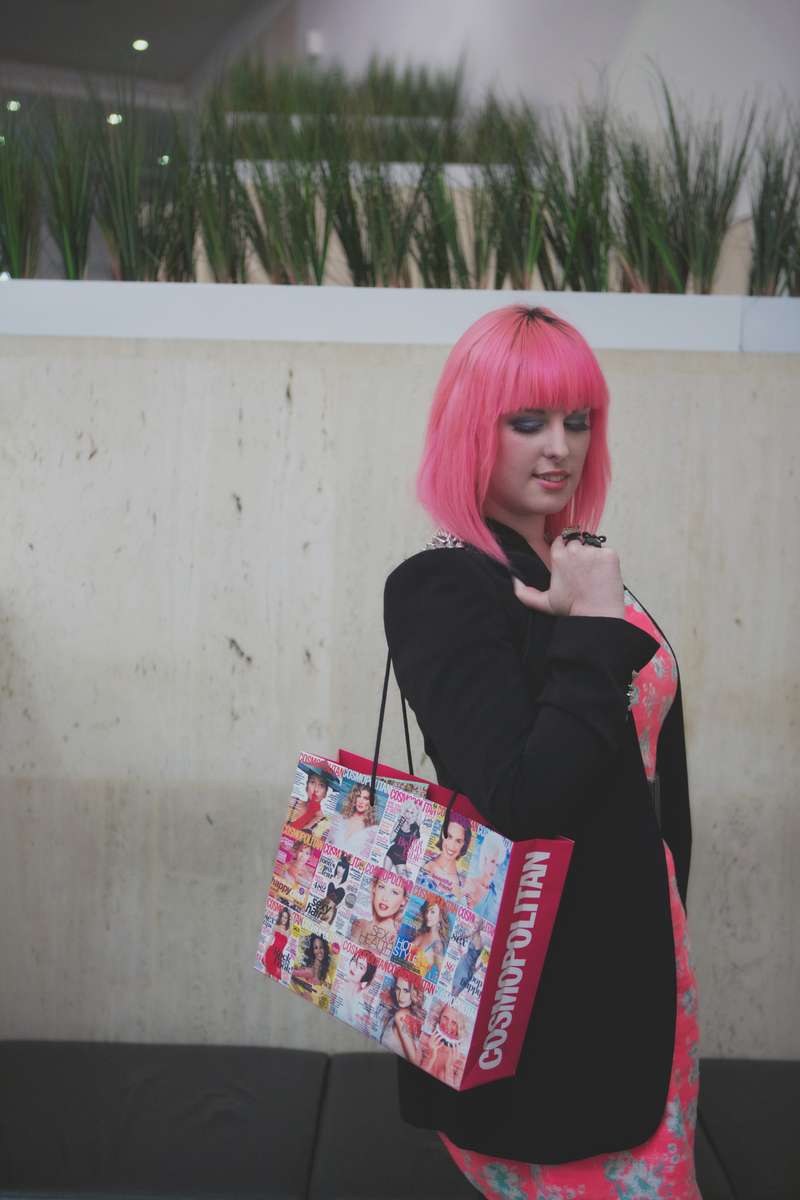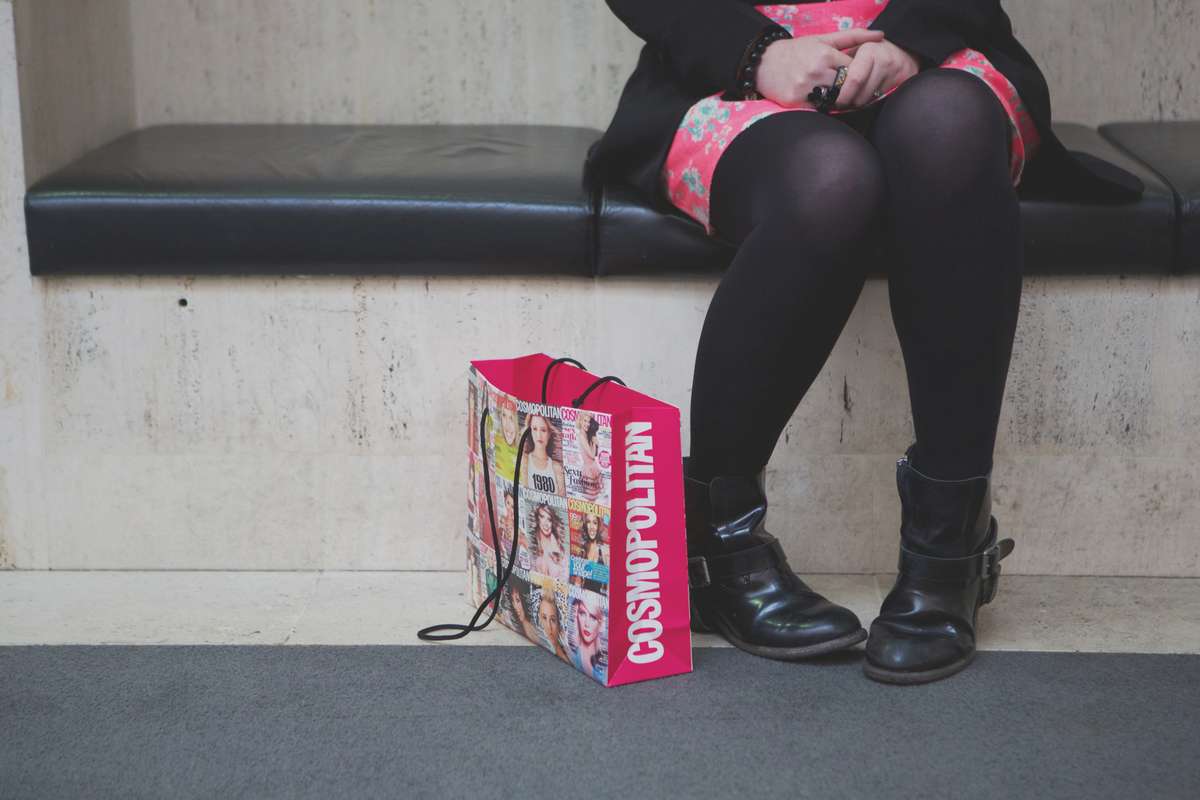 Speakers get goodie bags too right?!
I had such a great time at the event and I have endless love for Cosmo and what they're doing with bloggers at the moment. Do you know they also have a yearly blog awards? I won 'Best Wedding Blog' in 2011 which was so exciting and such an honour. If you have a blog yourself (however big or small) I can't recommend entering these awards enough. Winning one myself was definitely a defining moment for me and Rock n Roll Bride. It's opened so many doors, including speaking at this very event, so it's certainly one that I'll never forget.
If you want to find out more about the Masterclass you should read Cosmopolitan's own write up of the event.