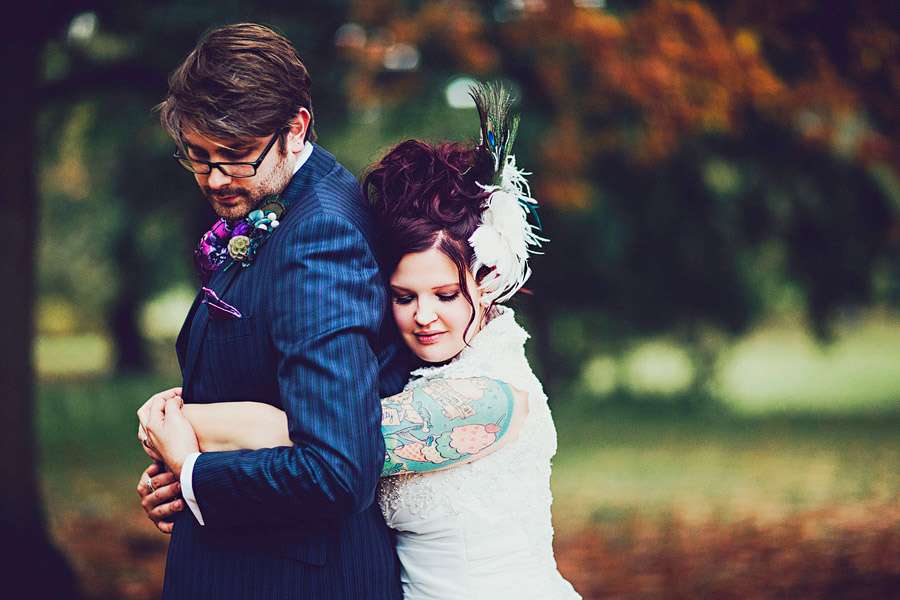 Holly & Ben weren't exactly sure what they wanted for their wedding when they started planning, but after feeling overwhelmed by what they saw in wedding magazines, they were quickly convinced about what they didn't want!
"I was not one of those girls who always dreamed about her wedding", began Holly, who married Ben at Botleys Mansion in October. "I had never wanted a big wedding, as I think you can often lose the personal touches that make the day so special. But once we found the venue everything sort of snowballed and I ended up with this big venue that I wanted to feel personal and homely."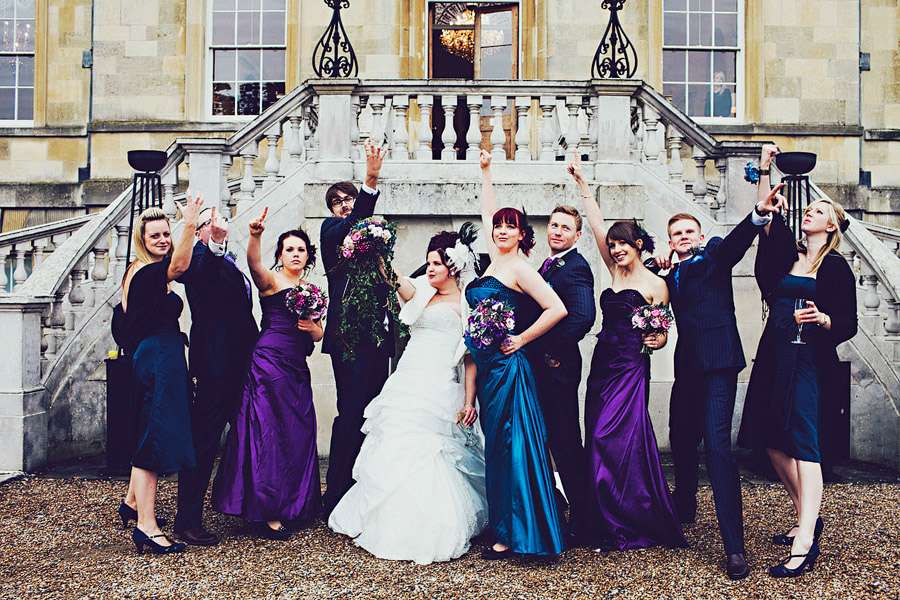 "The amount of things that were suggested in wedding magazines about what you should do and what you are supposed to have made planning overwhelming. So I stopped looking at wedding magazines, and instead of using suppliers for everything I tried to do as many bits myself as I could. The favours were jams made by me from fruit that I grew in my garden. We created the save the dates ourselves, with help from my sister, and I made the invitations, the table plans, the place settings with help from my mum, sister and bridesmaids."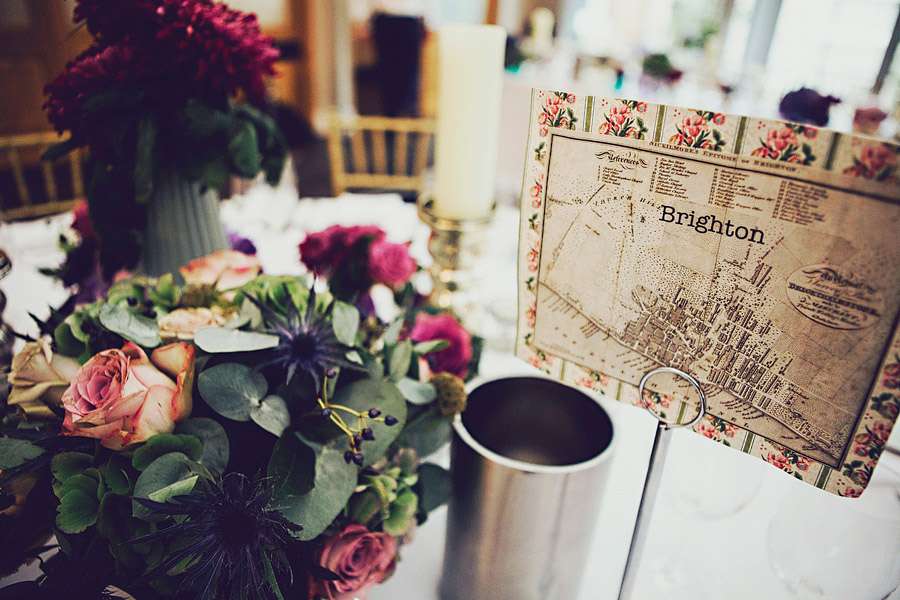 "In terms of a theme, the word that was used a lot was 'opulent!' I didn't so much know what I wanted the day to look like, but I knew how I wanted it to feel: warm and relaxed and with everyone having a good time. I like things to be eclectic, whereas Ben loves everything to match – so we sort of went for a done but undone look – with opulent colours and textures mixed with some homemade elements to stop it looking too formal."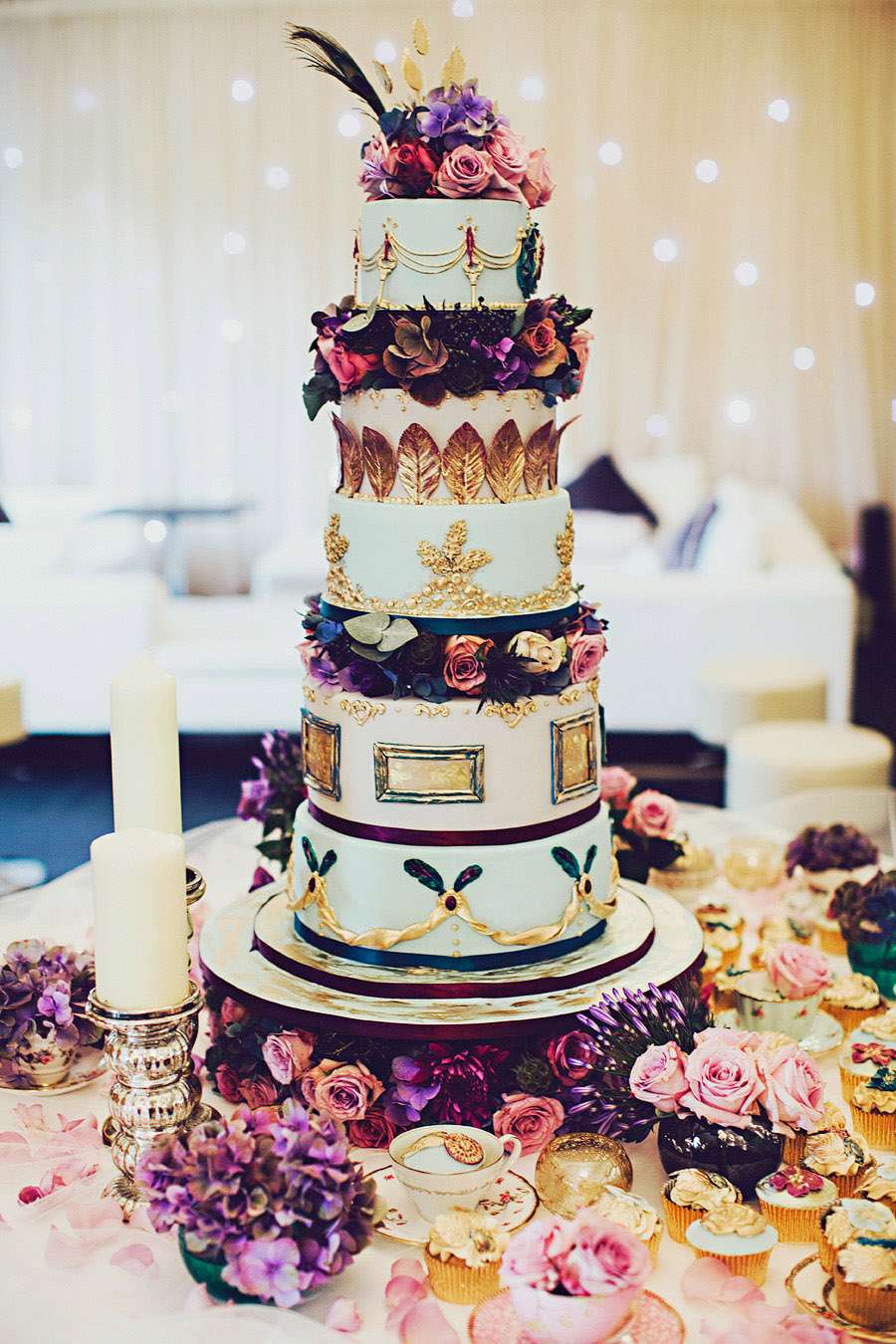 The day ended with a casino, some fireworks and night time portraits with their wedding photographer Steve. "I really enjoyed planning the day, but it meant that on the day itself I was the only person who really knew what was going on", Holly concluded. "In retrospect I would have actually been a bit more Bridezilla-like in order to get things done, or would have hired a wedding planner or day-of coordinator so that I could just sit back and enjoy the day. Our fireworks were fantastic, and our actual ceremony was amazing. The bit that stood out most for me was taking a ride in the horse and carriage after the ceremony, just the two of us, which gave us a much needed break from the madness! Both Ben and I also felt it was important to take some 'time out' every hour to just sit back and let it all sink in. The day goes fast so quickly, otherwise it would just have been a big blur!"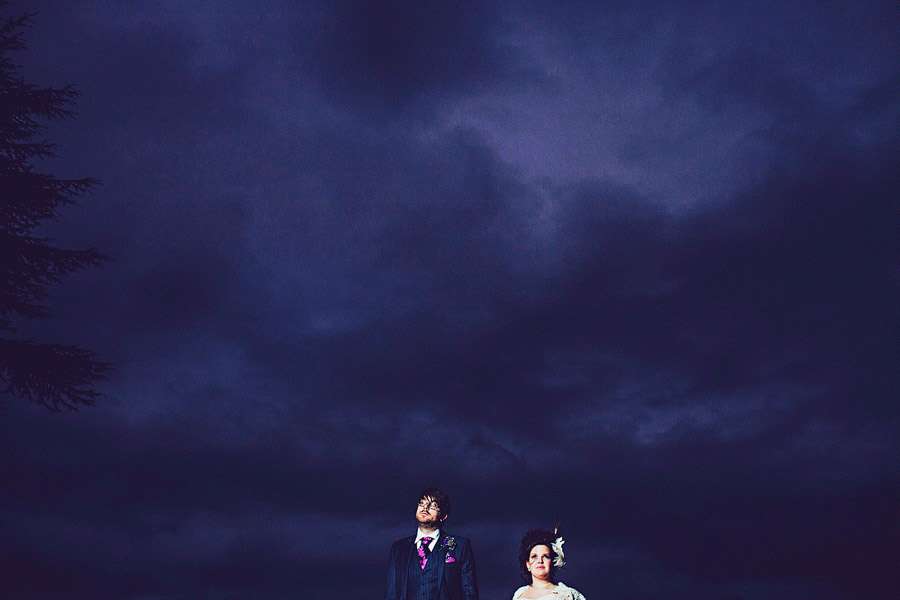 The couple also hired wedding videographer Daisy Jenks who made them this 'marryoke' wedding video…
What a gorgeous wedding! Thank you so much to Holly & Ben and wedding photographer Steve Gerrard for sharing with us today.