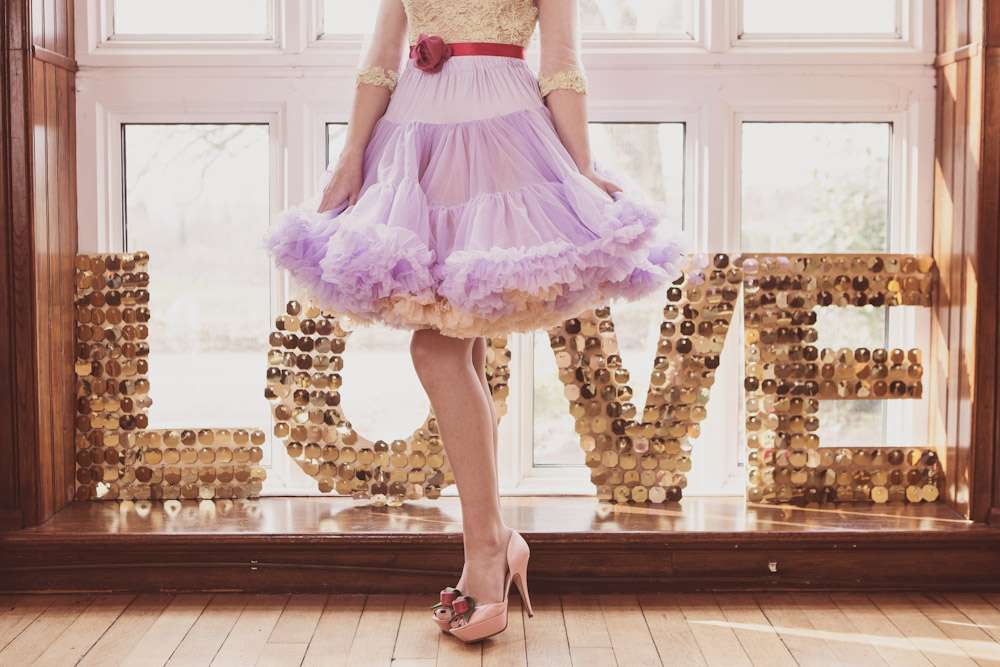 I wasn't going to publish any Valentines-specific content this year. Like many of you, I'm of the persuasion that St Valentines Day has been taken over by the mass media and is now just pushed on us by greetings cards companies who want to make a quick buck at our loved-up expense. Gareth & I don't celebrate it (well maybe we'll order a takeaway, watch a movie and get a little tipsy – ahh the romance) so I've never been one to be like "OHHHH VALENTINES IS HERE, HURRRRAH!" Me? Cynical? Never!
But then this cute, pretty and fluffy-as-hell Valentines inspired shoot landed in my inbox last week my cold heart of stone started to thaw. Pink! Sparkles! Giant Bows! Ruffles! Little doggie in a glittery pink dicky bow! Ahhh I'm just an old softy at heart. Shh, don't tell anyone though, I've got a rep to keep…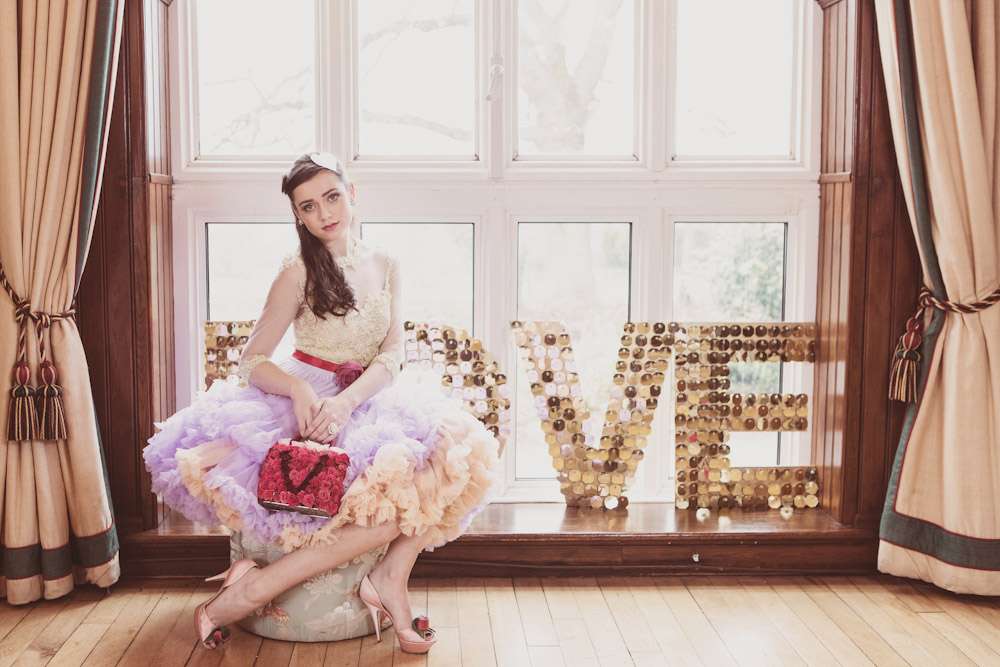 "I knew that I wanted to create a much simpler styled shoot, less hectic but fun and girly", wrote stylist Charlotte Wilden. "I'd hired a village hall so we could arrive, be warm, make a mess and focus on pretty images, but something was missing. So I asked Liz Jones from Blue Sky Flowers to collaborate, and upon meeting to talk about some ideas, she suggested the idea of a Valentines Ball. Our ideas had started to take shape and our bride had a story. I hope our shoot goes to show, that with minimal expense and an idea on the brink of collapse, a huge amount can be achieved with a little bit of know how."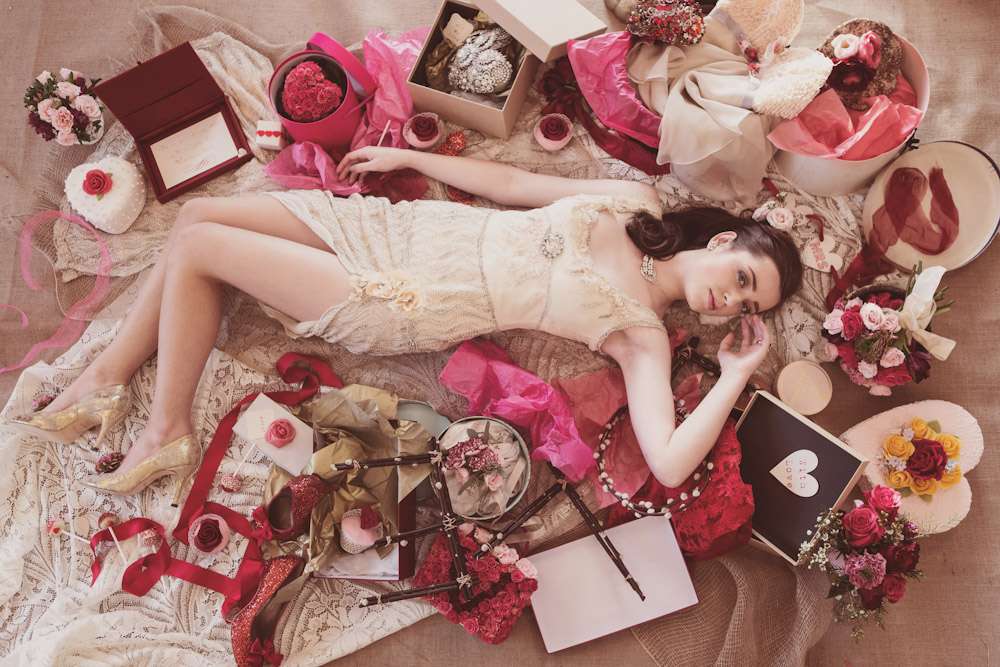 Thank you to Charlotte and team for sharing this with us today. And a special mention to photographer Alexa Dent who was integral to helping to style this shoot, but at the last minute was taken ill and so couldn't shoot it.