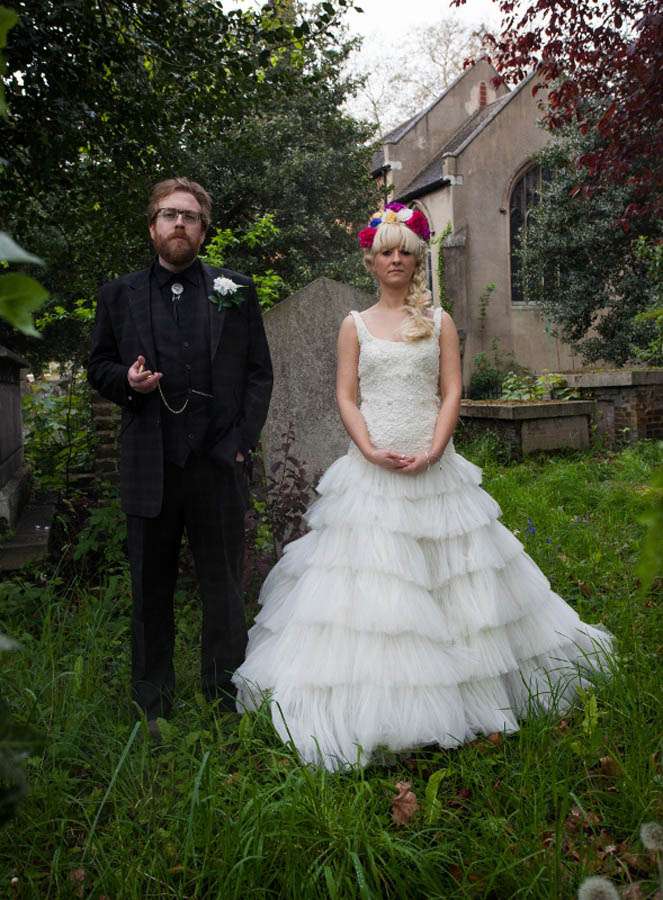 Jess & Martin's quirky wedding fills my heart with glee. It seems that these days, it's not the wedding details I'm falling in love with (although seeing the pretty/cute/alternative/awesome ideas that people come up with is ace) but the people behind them. How can you not fall in love with these two?
"We wanted a relaxed, quirky and easy going wedding that was easy for most people to get to, so set it close to where we lived in Stoke Newington", Jess told me. "We love the funky yet friendly atmosphere of this area and are passionate about where we live."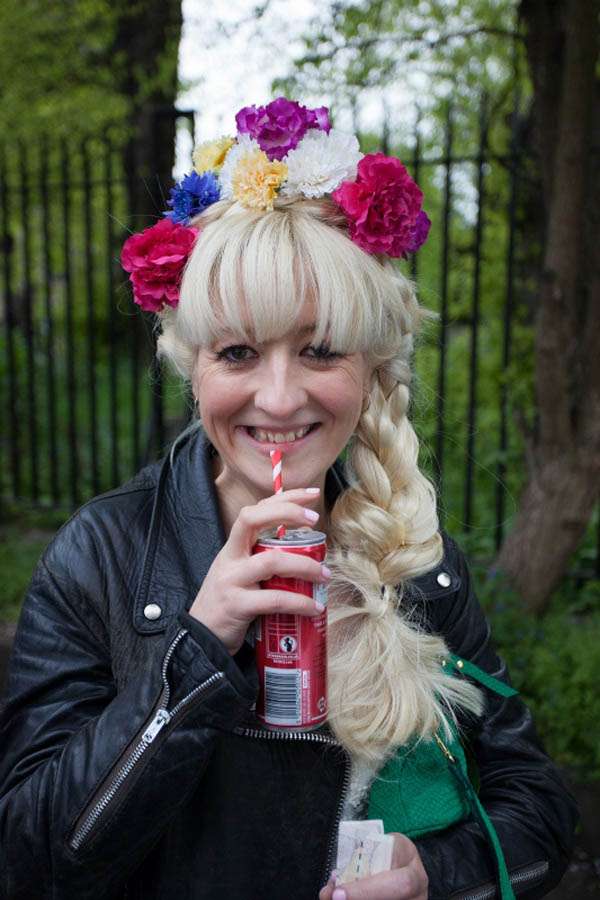 The ceremony was held at Stoke Newington Town Hall and was an emotional service. "The local registry office has just been renovated back to its art deco glory and it's a beautiful stylish venue", she continued. "One of our friends had written a beautiful, personal speech, so much so it left the Registrar in tears – having apparently not cried during a single ceremony for 12 years."
"We chose a laid back arty pub for the reception in Islington that was just perfect. Originally we were going to another pub in Islington but they cancelled on us 12 weeks before the wedding which was a little stressful. Actually, this worked out for the best as The Wilmington Arms were so helpful and really got into the style and spirit of the day and nothing was too much trouble – we got the relaxed atmosphere we had always wanted!"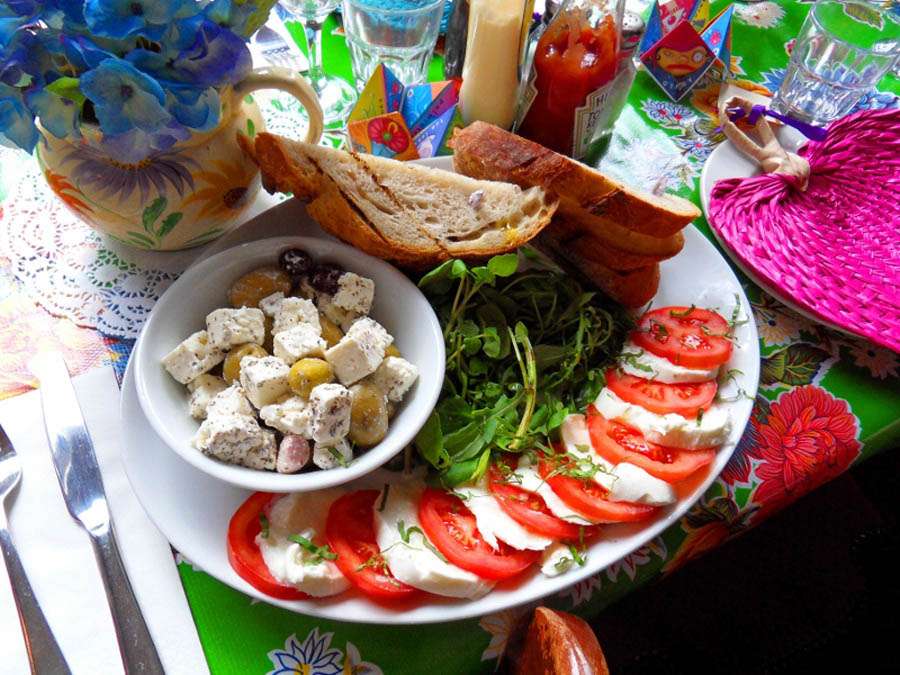 "We were only the 3rd wedding they had ever done but everything went to plan and they all worked so hard to make it special for us. Everyone commented on the simple yet yummy food they served including Pieminister Pies & Mash followed by 99 ice creams with a flake for the day time and amazing varieties of sausages and sauces in the evening as well as Welsh Rarebit… perfect after a day spent drinking too much fizz."
"A lot of the wedding was do it yourself. We spent weeks making Mexican tissue flowers learnt from a YouTube clip. Friends and Family made hundreds, even work colleagues making them at home and delivered them to our house. We also drank many bottles of wine as we could as we 'needed' empty ones to hold all the brightly coloured candles. My Mum, Leandra Holder, is a jewellery and accessories designer. She loves things with a Day of the Dead feel and she carved and hand decorated hundreds of Mexican sugar skulls to put on the cakes and to decorate the tables."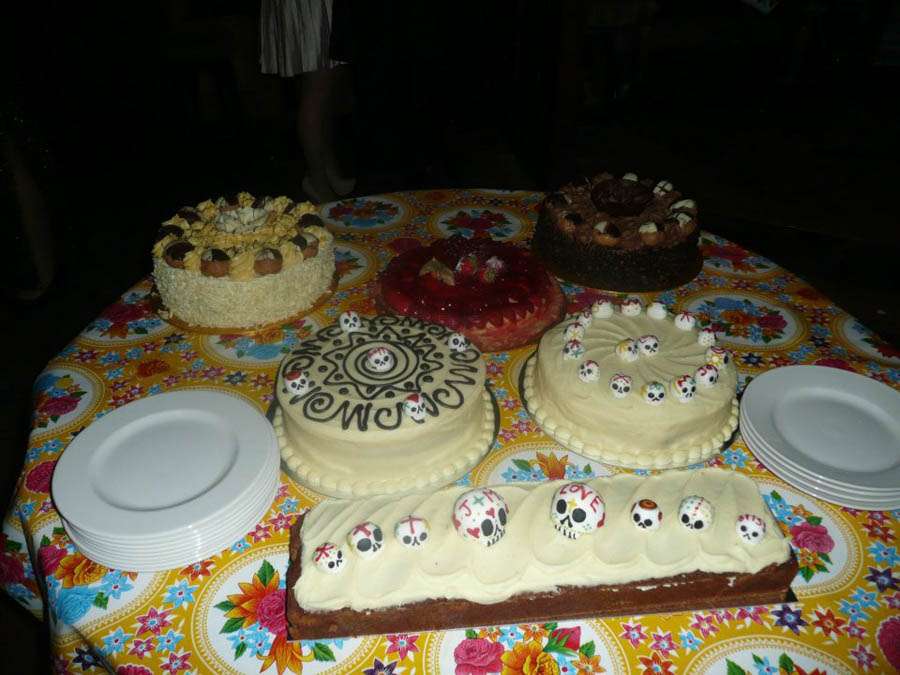 Although the couple had a small budget, they prioritised the things that mattered to them and DIY'ed or ignored the rest! "In the evening we hired a Dolly Parton & Kenny Rogers act to surprise the guests and they went down brilliantly, everyone danced and sang along to the good old favorites. Afterwards Dolly said 'I think the crowd sang every word' and a bridesmaid said 'Actually, I thing we screamed every word'."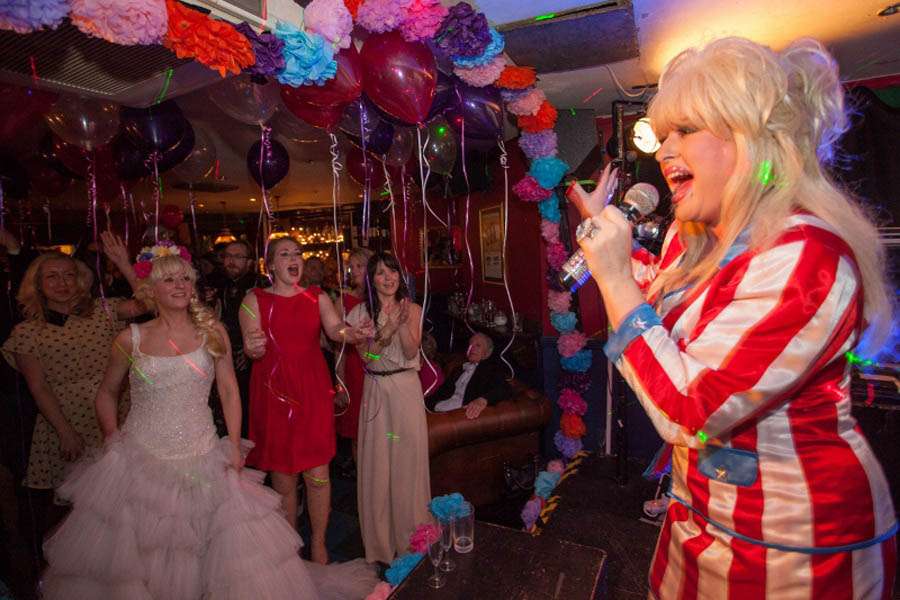 The bride's gorgeous style was inflenced by Frida Kahlo and Spaghetti Western movies! "I didn't buy a jacket as we assumed it would be warm May day – so last minute as it chucked it down with rain so I grabbed my battered beloved black leather biker jacket I've ad since she was 14 and chucked it on over my wedding dress. I don't think I could have bought a more perfect jacket. Instead of a traditional 'up-do' I wanted to replicate Frida Kahlo's famous floral head garlands. The bridesmaids and I spent hours trimming, building and practicing wearing my headdress."
"We love old Spaghetti Western Movies, the Mexican Day of the Dead festival and a huge passion for 60s and 70s Country Music", Jess concluded when I asked about their wedding theme. "All these styles influenced our wedding, from decorating the venue like a Mexican fiesta to using a smoke machine in our couple shots! My wedding dress was a vintage flamenco style from Pronovias and Martin wore a classic 3-piece suit, a bolo tie and a pocket watch & chain which I have him the night before the wedding."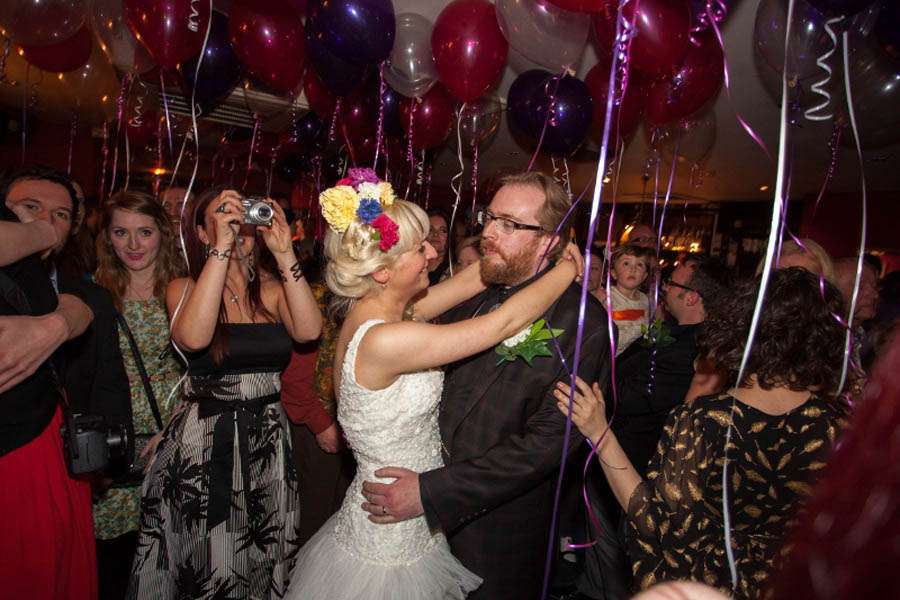 Awesome! Thank you so much to Jess & Martin for sharing their amazing wedding with us today.
Supporting Cast:
Photography Credit: Ersum Photography
Ceremony Venue: Stoke Newington Town Hall, London
Reception Venue: The Wilmington Arms, London
Bride's Dress: Pronovias , 'Alcira'
Bride's Shoes: Marta Jonsson
Bride's Headpiece: DIY
Bride's Jewellery: Tiffany & Co
Groom's Outfit: William Hunt, Saville Row, London
Bridesmaid's Dresses: Jaeger
Bridesmaid's Accessories: Vintage
Cake: Patisserie Valerie and Konditor & Cook
Flowers: DIY
Hair: Michael Barnes Hairdressers, Shaftsbury Avenue, London
Entertainment: Dolly Parton UK
DJ: Paul Hanford