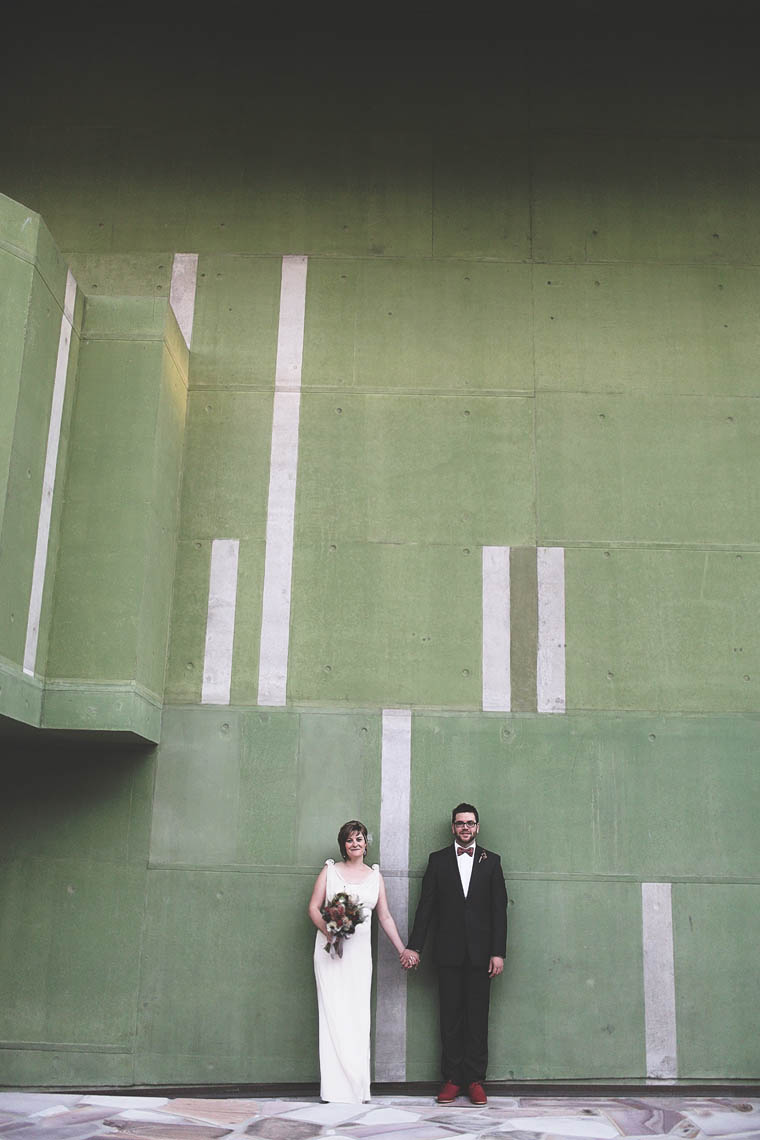 The State Library of Queensland proved to be the perfect wedding venue for bookworms Shaun & Kate.
"We chose the State Library as we both really loved the space and as Shaun and I met over text books it seemed appropriate", Kate told me. "We incorporated book, paper and typographical elements where we could but tried to not go overboard with the theme. I like a bit a kitsch but there was a strict anti baby's breath policy!"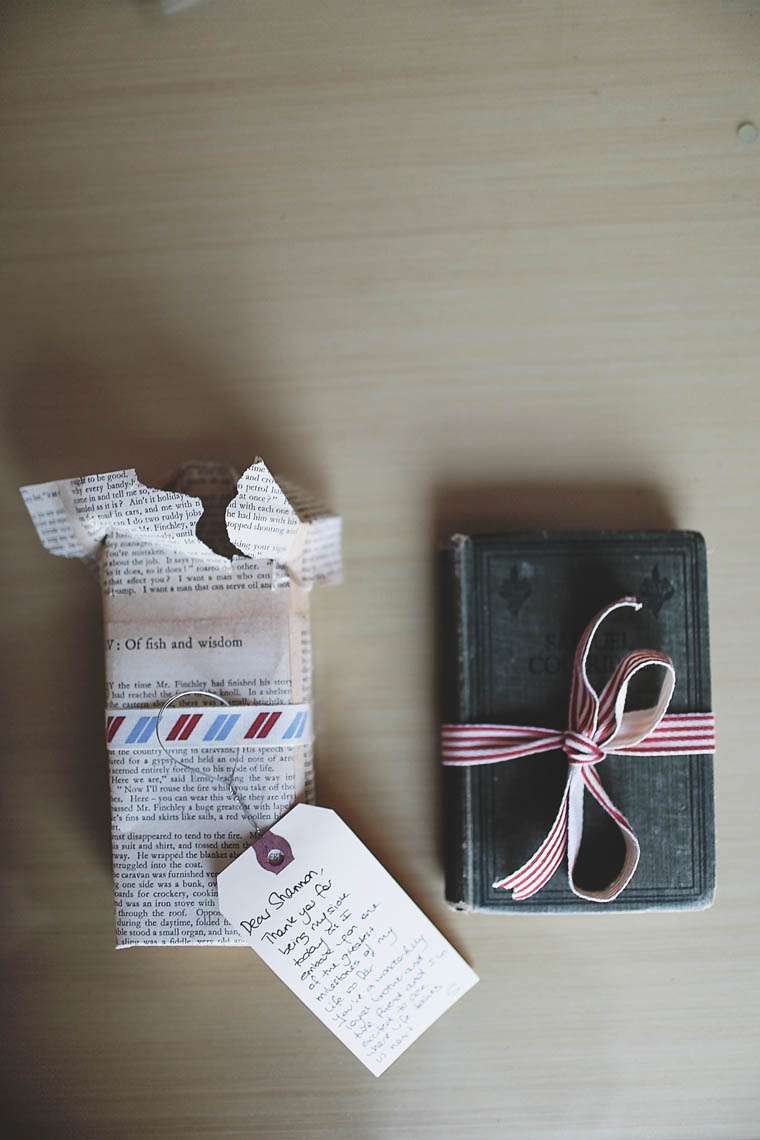 "I guess we did things a little differently," she continued. "Firstly we 'snuck off' to the registry the day before the wedding to legally get married (although the sneaking didn't work very well as we had about 50 witnesses). Saying our vows in front of our friends and family was more important to us than the legal or religious aspects and as we both disagree with the current definition of marriage in Australia, we decided that we didn't want a celebrant or minister as part of the the 'ceremony'. My brother performed the duties and we wrote the ceremony and vows ourselves so had lots of freedom in this regard."
Their largely handmade and DIY wedding was a real group effort, with the couple calling on others for help where they could. "I spent lot of time and effort on the details and until the night I wasn't sure if they would be noticed. I felt the handmade details and small elements really unified the evening and I received so many compliments and comments that I feel it was definitely worth doing. I really relied on the skills and talents of my friends and family. Most of the elements were DIY. Initially I had trouble asking for help but once I started people were delighted to help and were genuinely happy to be involved. Even local cafes were collecting bottles and jars for us, they were delighted to help too."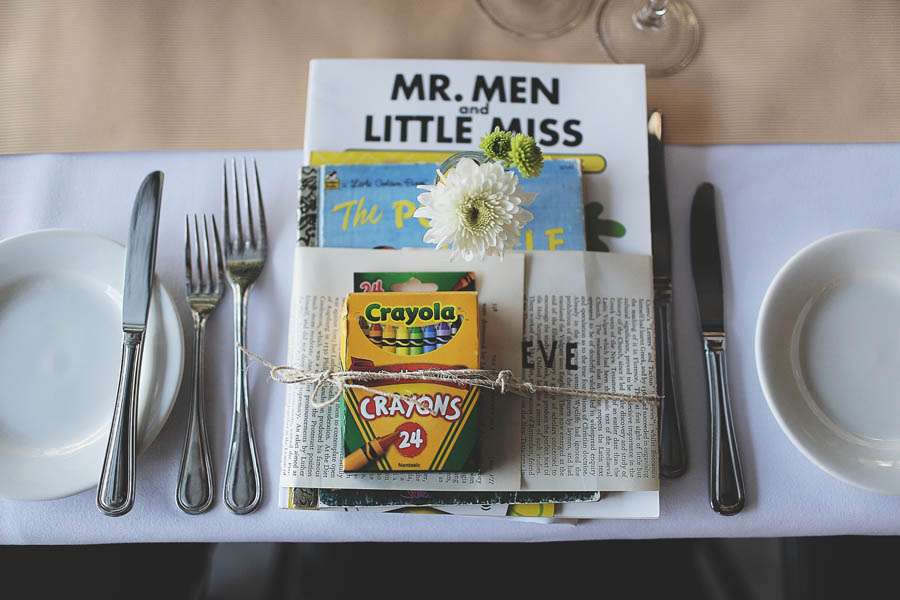 Utterly gorgeous! Thank you to Shaun & Kate and their wedding photographer Simon Peter Taylor for sharing today.
Supporting Cast:
Photography Credit: Simon Peter Taylor Photography
Venue: State Library of Queensland
Bride's Dress: Christina Kim
Bride's Shoes: Wittner
Bride's Headpiece: DIY
Bride's Jewellery: Mimco
Groom's Suit: Studio Italia
Bridesmaid's Dresses: Various
Cake: DIY
Flowers: Kate Dawes Flowers
Hair: Zoe at Chop Haircutters
DJ: Mark Lawson & Mick Lane
Stationery: Helen Stump Graphic Design
Caterers: Wine and Dine'm