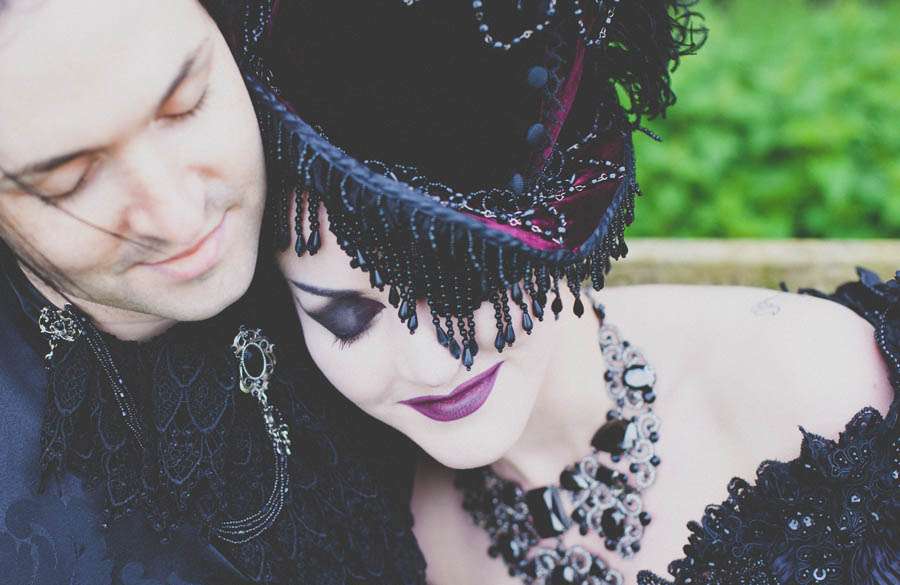 After their wedding Emma & Owen decided they wanted to do a shoot that really showed off their personalities and personal style. They hadn't had any portraits taken at their wedding eight years ago, and so they contacted photographer Jess Petrie to ask if she'd like to shoot them.
Owen told us all about their relationship and why they wanted to do this shoot. "I met Emma when I was fifteen and we've been together ever since. It really was love at first sight – that's probably the only way it could have worked as I was too shy to speak to her at the time! As a teenager with a paper round, I had to save up for an engagement ring; I picked a ring at a jewellers and went there every week to add to the down-payment on a tiny gold ring with two small diamonds holding a larger third in the middle. I'd literally go there some weeks with 82 pence in copper coins to add to the pot, but I paid it off eventually and took it home! We went to sixth form and then University together, Emma to study Fine Art Painting and me to study Film & Video Production. Nowadays, Emma is a successful portrait painter and I run a film production company and am about to direct my first feature film."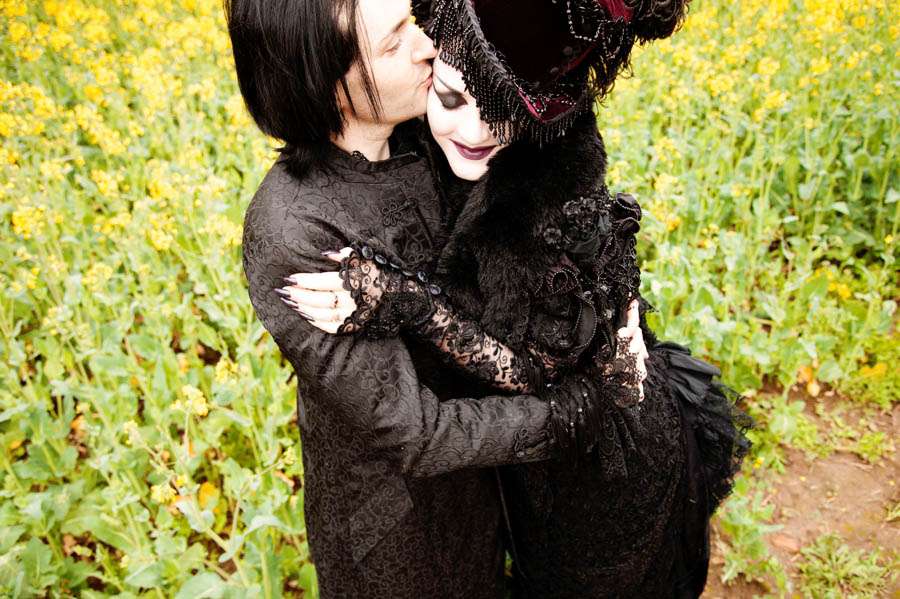 "We got married just under eight years ago at Hedingham Castle in Essex, a Norman castle from the 11th Century. The wedding was brilliant, with an all-black dress code and we wrote our own vows. Being a film maker with a professional photographer for a father, most of my friends are pretty good at wielding a camera, so we didn't hire a photographer for the day (we obviously didn't know Jess then). I'd been to a few weddings where the photographer had made the whole day revolve around themselves which seemed to kill any romance or spontaneity in the couple; too much 'Stand here! Move there! Now we need the Bride's Mother and the Groom's Father…' for my liking when we just wanted a day to celebrate being in love. After the wedding we were sent discs from everyone and had just under 5,000 images to sift through which was great fun, if a little slow! One thing we realised afterwards was that although we'd documented the day thoroughly, it would have been nice to get a few shots which were just about 'us' rather than the event.  Hence booking in with Jess for this shoot."
"Nowadays, wedding photographers seem to have evolved, thank goodness! I went to a wedding recently where the photographer got in a fight with the bride's uncle over ordering people about too much, so it still happens and it's not just me it bothers – but there is a new and wonderful trend for photographers like Jess. Essentially, it's their job to be very subtle and just capture unguarded, natural moments where people are celebrating, laughing, crying and playing. If wedding photographers like Jess had been around in 2004 when we married, we'd have booked her!"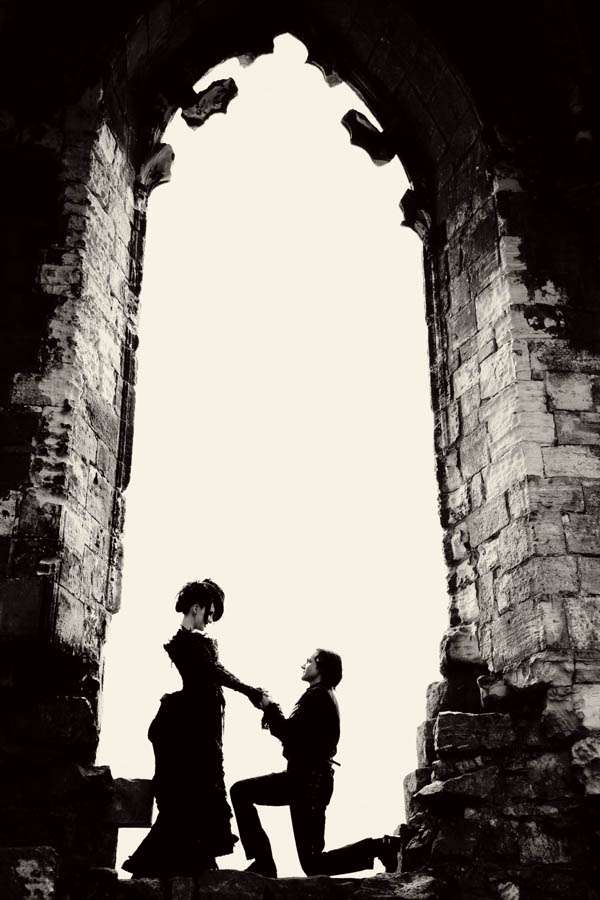 You may not have got the wedding photographs you wanted, but you sure made up for it with this shoot. WHOA! Thank you Emma, Owen & Jess for sharing them with us today.
Supporting Cast:
Photography Credit: Jess Petrie Photography
Location: Roche Abbey