Do you dream in chocolate? Then, surely you must be aware of the unequaled talented that is Choccywoccydoodah. Famous world-over for their creations in confection I am a huge fan, and even more-so now I've got to know the team behind the yummy personally.
I was seriously excited to speak to Creative Director Christine Taylor as part of this series, and when you read through our chat below I just know you're going to fall in love with her too.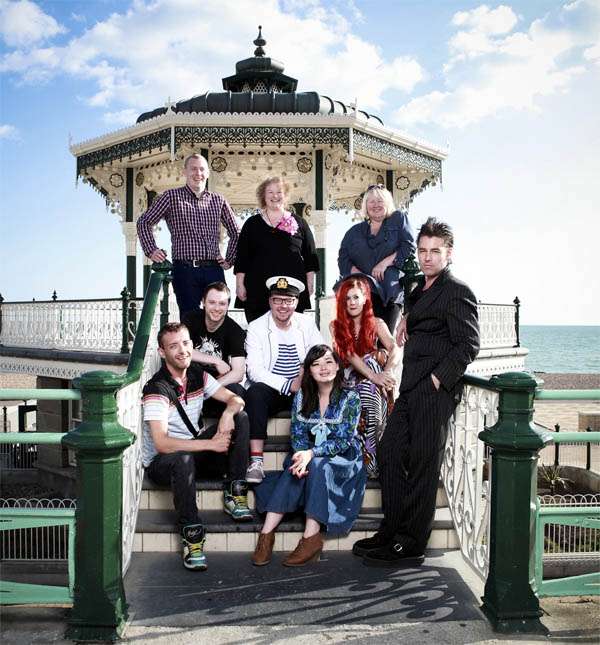 Hi Christine, So who are you and what do you do? Can you introduce yourself and your fabulous company?
My name is Christine Taylor (that's me in the top middle of the photo above), I am the Creative Director of Choccywoccydoodah.
The company started 17 years ago in Brighton, born of a drunken night out, based on the desire to eat copious quantities of chocolate after consuming a bottle of gin with my co-director Christine Garratt. The reason we got drunk was we had found ourselves in possession of a shop we didn't want. A very long story, to be shared when we are all drunk. It only makes sense then.
The name Choccywoccydoodah was also found at the bottom of the same bottle of gin. We also decided if chocolate didn't work, we would sell diet stuff and call ourselves Chubbywubbydoodah. We still might. Reap what you sow!
There was no business plan then, there is no business plan now. The gurus of business we are not. What we are, however, is ambitious, hard working and obsessive. I believe proper earned success can only come about with complete 24 hour a day, 7 days a week obsession. And that is not for everyone.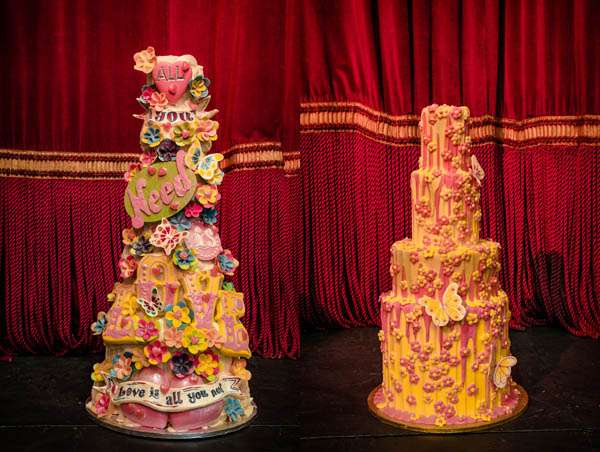 Your cakes are out-of-this-world unique. What inspires you and where do the ideas come from?
The inspiration for what we do comes from everyday life, interspersed with extraordinary moments. My head is so full of projects yet to do, designs yet to make I feel I should have a head like Tim Burton's Red Queen.
I employ artists and designers, the studio is full of creativity. Creative people just are, it's a curse as well as a gift. If we didn't work in chocolate we would still be doing this, maybe using dustbin lids instead.
You have a TV show on the Good Food Channel. Can you tell us about it?
Currently we are enjoying being on the telly, an approach out of the blue two years ago which has resulted in cameras tagging along in our lives on an almost daily basis recording what we do and who we are.
Sometimes it's irritating, sometimes much worse than that, but mostly, we love it. Natural show offs with a TV camera – who'd have thought it?
Series 3 comes out on the Good Food channel on July 2nd.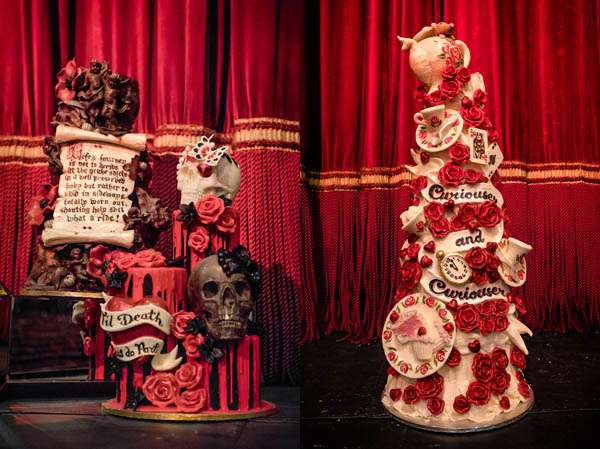 What are you most proud of to date?
What I am most proud of is our team. Carefully chosen, all a little off-centre, some so far off-centre we have to tie them to the edge. There are about 40 of us now, all working together, enjoying what we do, making chocolate, creating cakes, selling chocolate, selling cakes and of course, we all eat chocolate and cake.
The standards we work to, the designs we produce, the boundaries we push and the fences we break down make me satisfied, but not proud. It's the people I work with who get what I need them to do that make me proud.
We are a cross between a cult and an asylum. Dipped in chocolate.
If you could go back to when you first started the company, is there anything you'd change?
Looking back, there is nothing I would change. The tough experiences, the harsh decisions and the poverty that comes with starting a business from scratch, was crucial. Without the mistakes, there couldn't be improvement.
It's either all good, or no good at all.  And actually, it's all good.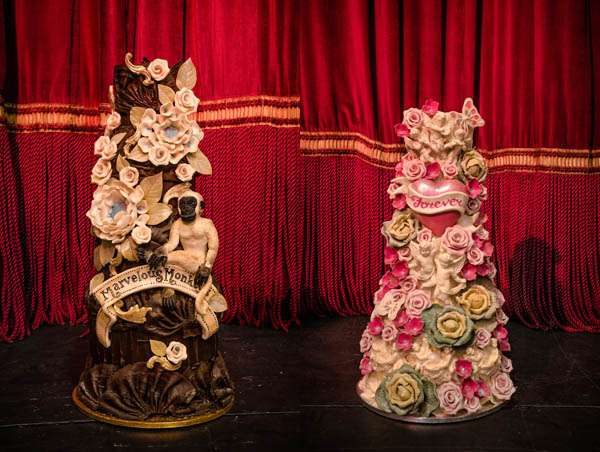 You're based in Brighton but just opened a new boutique in London. Why did you want to expand to the big smoke and how do you see it will push forward your business?
Brighton is also our blessing, as well as our hometown. I often think that Brighton is a little planet, that lives in a balloon, on a long, long, piece of string, anchored precariously by drawing pin to the English coast.
One day, the drawing pin will loosen and we will find ourselves adrift over the Himalayas, or in the hand of someone in the Brazilian jungle. And all of us, all Brightonians, will just like it. Because we will still be our own planet, in our own balloon.
The best thing about Brighton is the people. They are eccentric, eclectic, proper bohemian, forgiving if they like you, supportive if they understand you and tough as old boots if you don't measure up. With our massive population of artists, gays, gangsters, good timers and chancers, Brighton is unshockable. And without Brighton, Choccywoccydoodah wouldn't exist.
And then of course, our new London shop. My newest baby. A former tobacco factory and brewery, it seems almost written that it should now be a chocolaterie.
We shall never be a chain store, we are way too independent, too much about people and not enough about EBITDA. But I am hoping that being in the worlds grooviest capital city is a sound business decision. Just off Carnaby Street, you can still sense the swinging sixties in the air.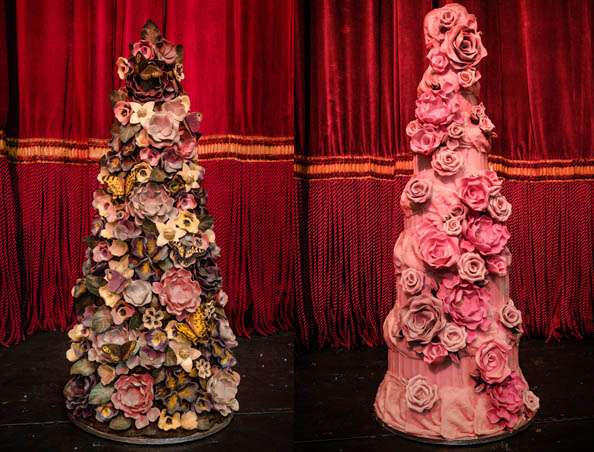 What's the best & worst piece of business advice you've ever been given?
The best and worst piece of advice I've ever been given is actually the same. "Don't give in to fear, don't be frightened of risks".  Take it, or don't, is my advice to you.
I ask this question a lot but I think you must be one of the most ripped-off companies around! I am forever seeing badly copied Choccywoccydoodah designs on wedding blogs and in magazines. How does this affect you (personally as well as in your business) and how do you deal with them?
We are a design company – we think of the design, we invest in making the creation possible and then we produce and sell our original thoughts/designs/soul. It is such irritating bad form for that to be copied, and worst still, copied badly.
If you like what we do, commission it. Don't copy it. And question the morals of someone who would.
This should be a motto for all original thinkers and creators. We make the world a better place, don't you think?
And finally, what's next for you and the company?
For the future, maybe just one or two more Choccywoccydoodahs? I'm fancying New York, but wondering if Manchester would ever forgive me.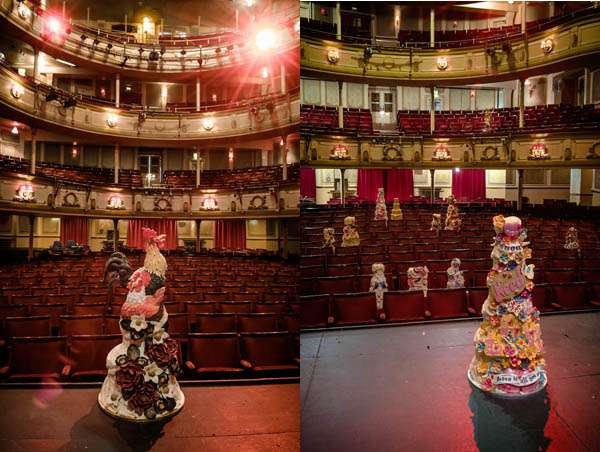 All Photography Credit: Tino & Pip Photography