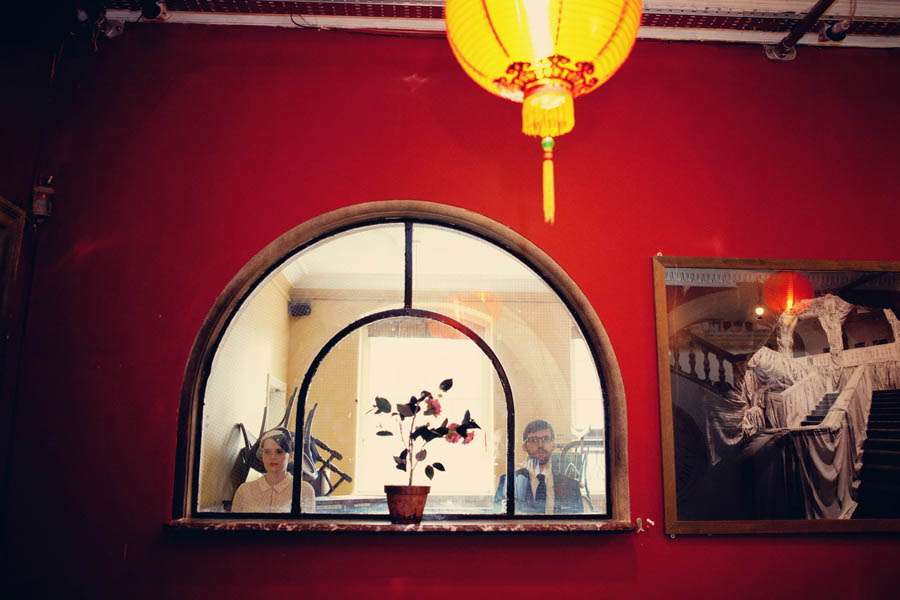 Kate & Jon were married in March in London. After a ceremony in Battersea Arts Centre they headed to Balham Bowls Club for their eclectically decorated reception. "The most important thing for us when planning the wedding was that it should consist of things that we normally like to do – reception in the sort of pub we would normally drink in, the style of dresses both I and the bridesmaids would normally wear (although a bit nicer of course!), the sort of food we would normally eat," Kate told me.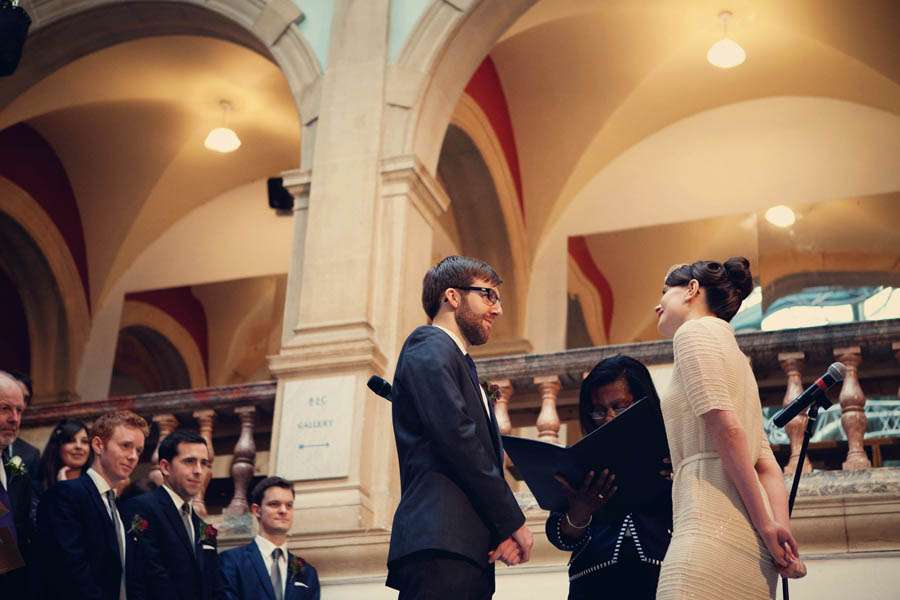 "This was also reflected in the ceremony, with a reading from Captain Corellis Mandolin (one of my favourite books) and everyone singing along to 'Sunshine of my life' by Stevie Wonder rather than a more traditional song.  Also, our first dance was 'You never can tell' from Pulp Fiction – a favourite film of Jon's. It was important to us that it was in London, which is where we and the vast majority of our friends and family live. Like most of the couples on Rock n Roll Bride, we didn't concern ourselves with what was expected of us traditionally and instead thought of it more like we were just planning a big party!"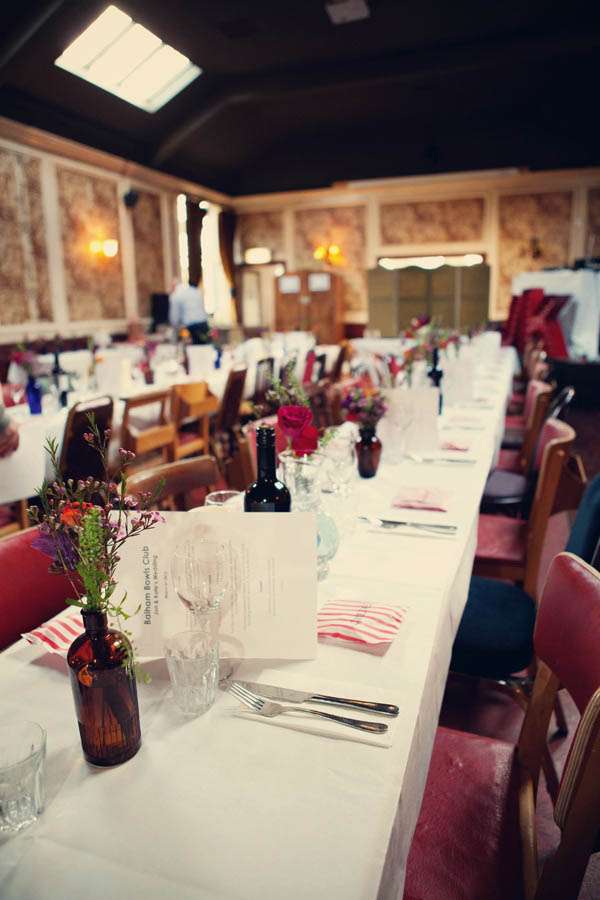 The couple had help from friends & family with organising the wedding, especially April from Rhubarb & Rose (who I've actually featured on the blog before – I've eaten her cake pops too, they're YUM) "We am very lucky that the wonderful April is a friend of ours, and she did the cakes and dessert table. The centrepiece was a six layer chocolate Guinness cake with chocolate fudge and salted caramel buttercream icing, decorated with paper flags."
"There were also mini fruit tarts filled with custard, blackberries, raspberries and pomegranate, mini Victoria sponge cakes and mini cupcakes in rhubarb and rose, choc raspberry, salted caramel and lemon with a lemon curd filling. We also had cake pops decorated with red lips and moustaches!" (YUM I'm literally salivating, thanks for that Kate!) "The illuminated letters were made by our friend Jack as a wedding present. He is a prop designer and has since started his own company, The Little Big Letter Company, to make them for other couples."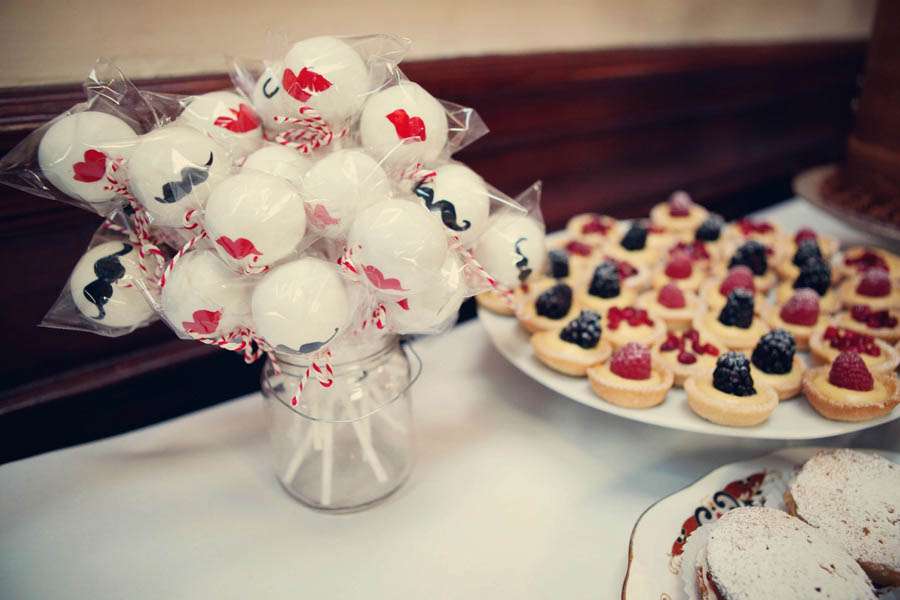 "I searched the internet for old fashioned typewriter style fonts and used one of these for the orders of service. I had them printed on to thin brown Kraft paper and then bound them together using red and white striped bakers twine. We didn't have a theme really but as I was wearing red lipstick and red nail varnish, we tied things together by using splashes of red throughout – red and white stripes for the favour bags and punch straws, red lips on the cake pops, as well as the giant red illuminated K and J."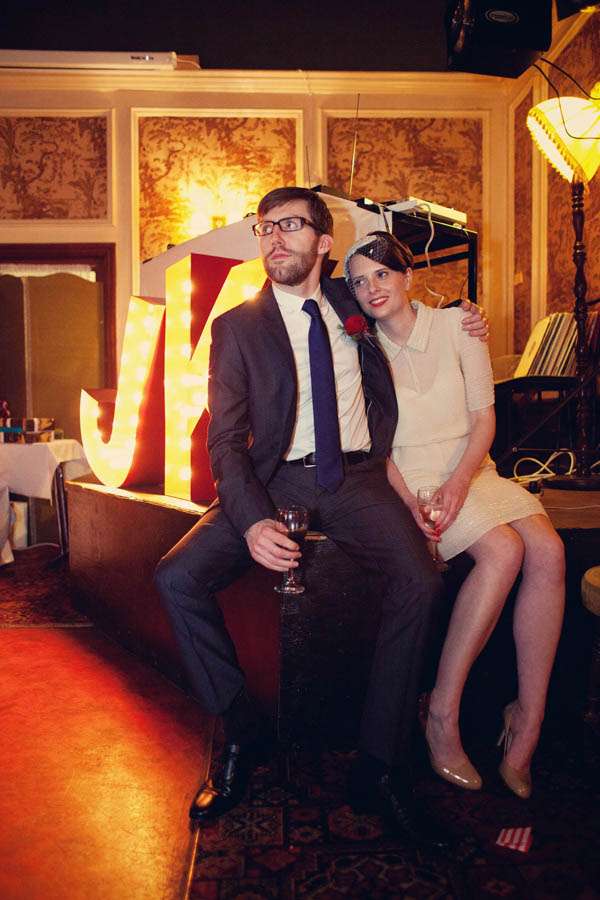 The bride wore two dresses, a ivory number during the day and a sexy black number for the evening which were both bought from Whistles.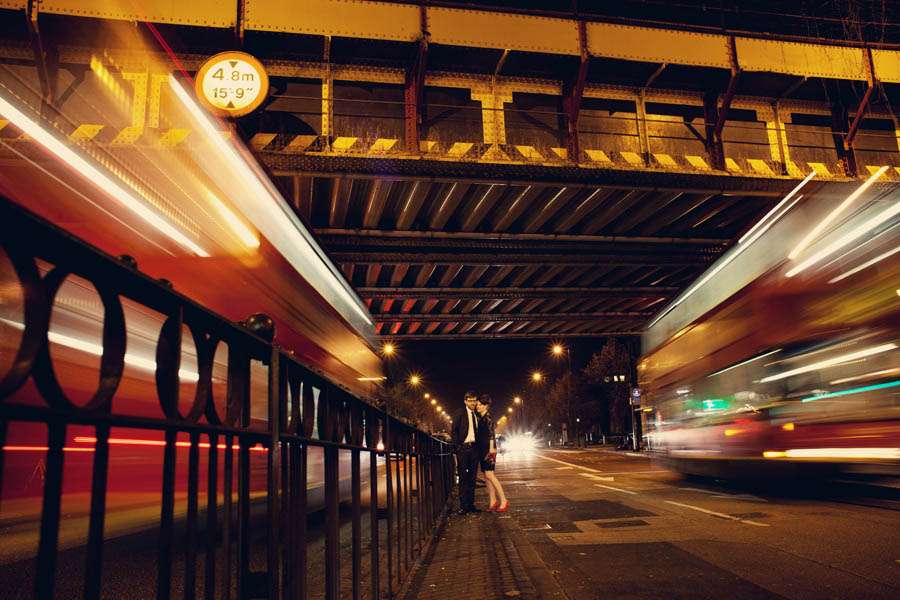 Utterly gorgeous! Thanks so much to Kate & Jon and their photographer Sassy for sharing this fab wedding with us today.