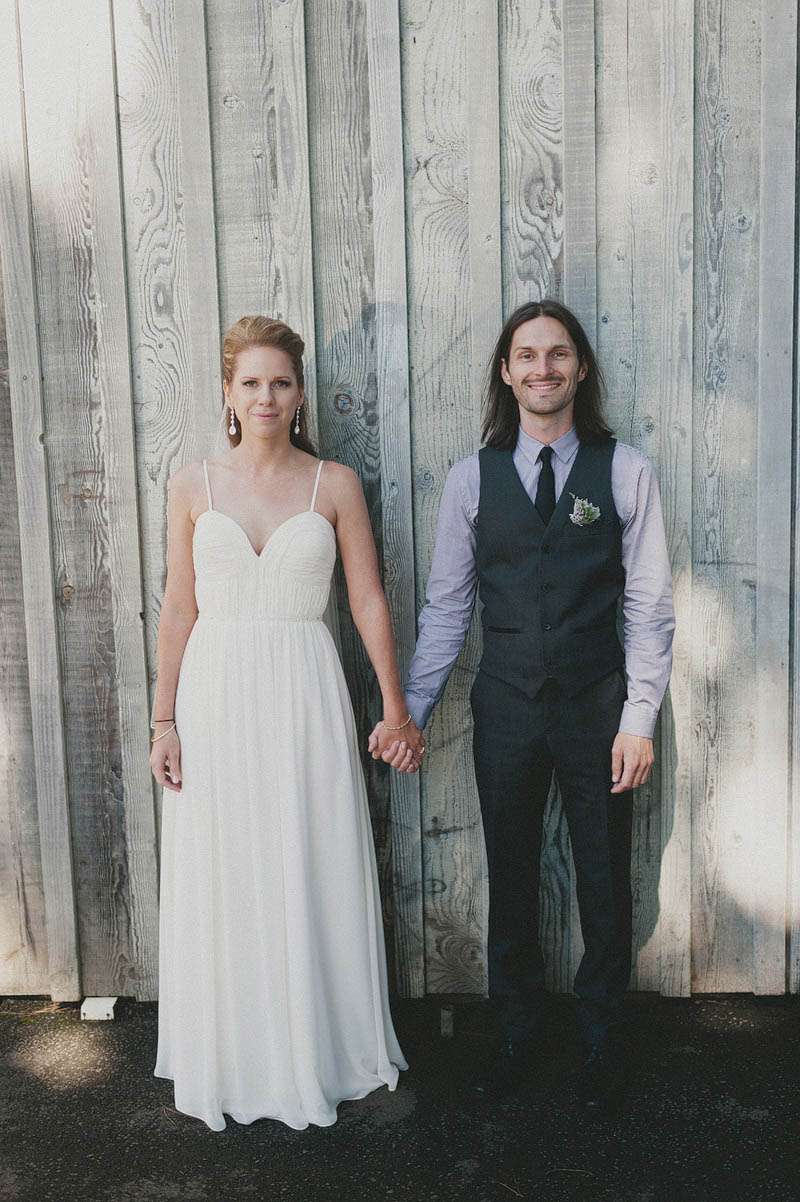 Kathryn & James' wedding is one of those beautiful events that just prove to me that the details, the fluff and the stresses of making your wedding 'cool' just don't matter. Simple personal touches, friends, family, laughter and love are what make the world go round – why should it be any different for wedding?
I fell in love with this couple as soon as I saw the first photo in their wedding set. The love that oozes from these two is palpable and I'm seriously honoured and thrilled to share that love with you all today.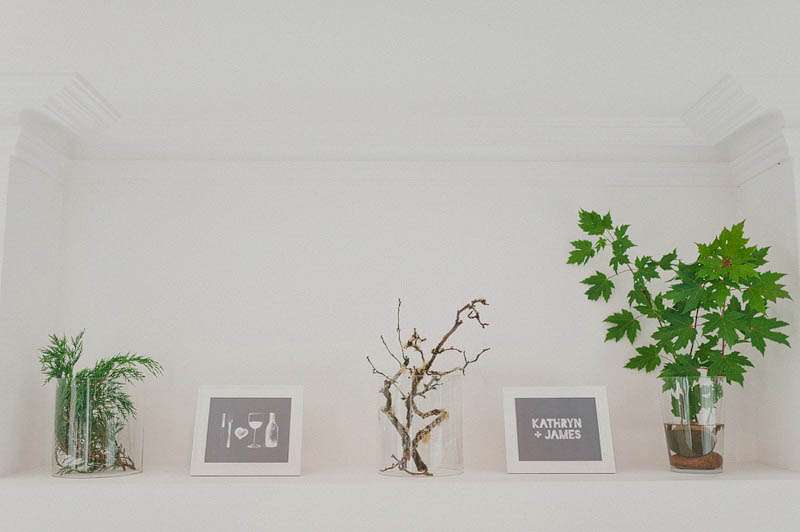 The wedding day started with the couple and their family's having a homemade breakfast together. They were then married at Biota Dining Bowral. "We knew walking into Biota Dining Bowral that we had found the place for us," Kathryn told me. "Finding the venue for us was actually the hardest job. James didn't want average food and wine as he is a massive foodie and we wanted the place to look good. After a few weekends of visiting venues, he pulled out a gourmet traveller magazine and said why don't we contact this place. By that afternoon they had emailed through the most amazing package and we went down the next weekend and were totally in love. It meant we could have the ceremony and reception in the one venue. We could do canapés and drinks straight after and because we did the first-look photos we could eat and drink and socialise with everyone. We had the MOST fantastic 2 course meal and then when the band was up and playing there were roving desserts! Mollie and the Chef James Viles and the staff were seriously incredible."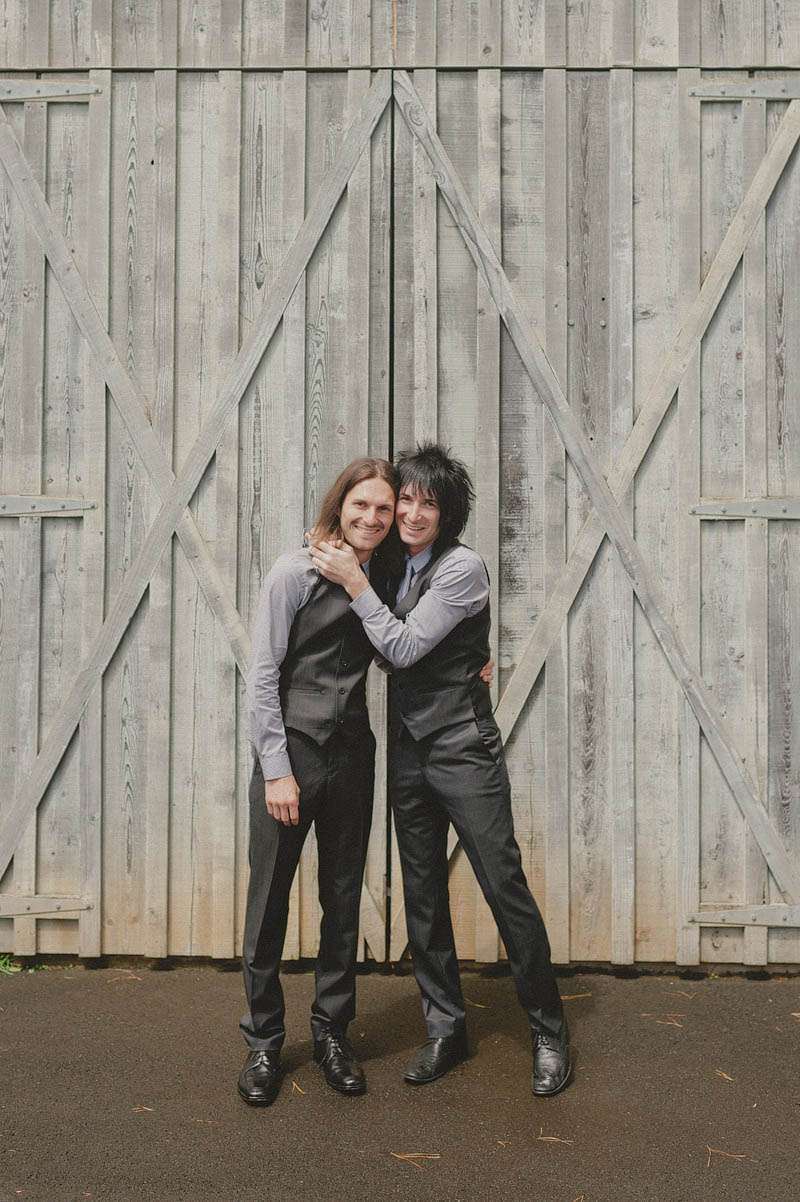 Kathryn wore a bridesmaid's dress by Bari Jay which she found at Jean Fox in Parramatta. "My sister found it in the bridesmaid room on the sale rack! When I tried it on we started crying (could have been from exhaustion because I hadn't pencilled in a lunch break on the dress shopping day). So, one day shopping and I had the dress! And under budget. I had a couple of reservations as the wedding drew closer that I didn't have the big gown, but with reassurance from James, my sister and Mum that it suited me and the venue perfectly I put it out of my mind. And I was so happy."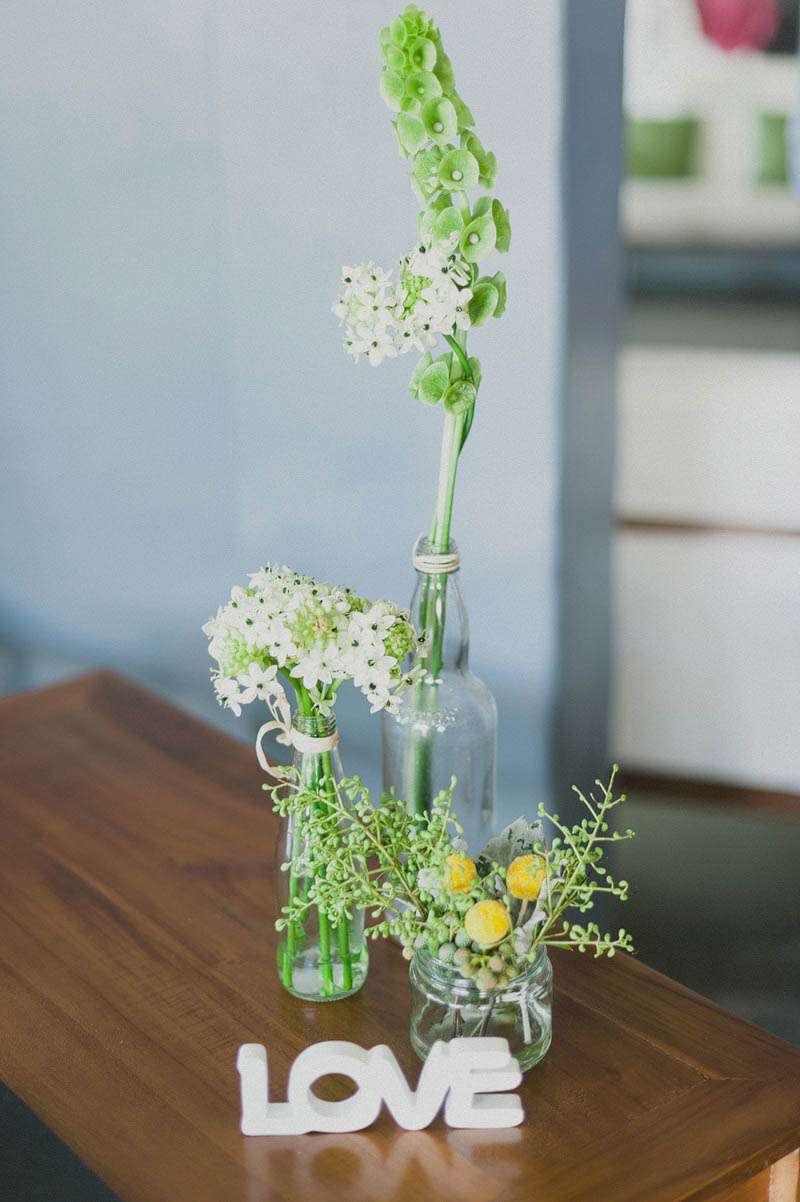 The venue didn't need much decorating, but they did do all the flowers themselves. They bought the blooms from Sydney Flower Markets the day before the wedding! "We did a trial run 6 weeks before with a lovely lady that my sister works with," Kathryn explained. "James and I picked up the flowers and made our way over. It was fun morning with bubbles and stories. It was exciting that for $50 we had 12 'trial' bouquets. From that we decided on a rough idea of what we would like. The day before the wedding, we got up at 4.15am and made our way to the flower markets. It.was.stressful. It was raining and dark. James jumped out of the car to start shopping and I drove around with the crazy fork lift guys zooming around."
"On Friday when we got to where we were staying one of the groomsmen made us a couple of cocktails and we got to work. It will be one of my best memories of the girls who said they weren't confident enough to help, proudly making their own bouquets! A girlfriend of one of the groomsmen discovered a new talent and made all the beautiful buttonholes. The rest of the flowers we 'creatively' jammed into the different jars I collected. In the end I think we had bought twice as much as we needed. Included was kale (was also used in the menu) lavender, roses, dusty miller, berries, mountain moss and trix."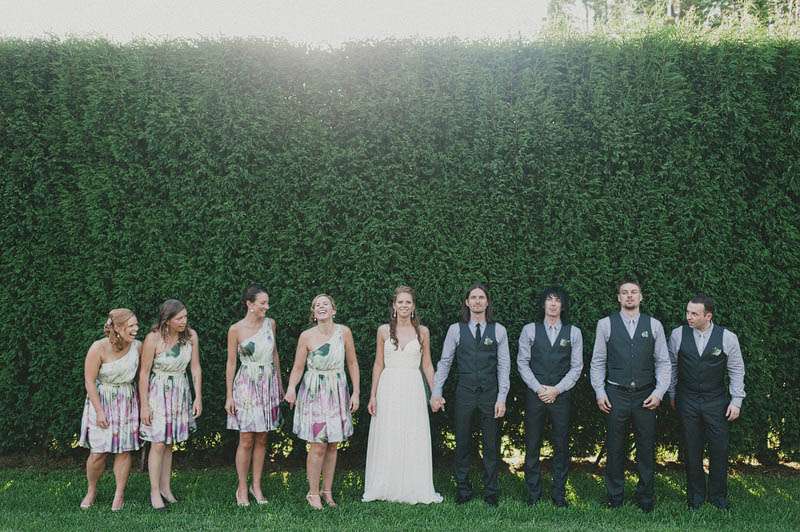 Kathryn collected all the jam jars and bottles for the flowers herself. She continues, "We also had tealight candles on the tables. On our present/cake table was a little house we had bought the day before with some candles inside as we had asked people as a gift for money towards our house deposit. James made a thank you sign and also on the table was an Indian saying that James had found while looking for inspiration for our vows. Around the room were other frames with illustrations that James had done to incorporate with our stationery. James' Dad also knocked up the Rock n Roll sign from old fence palings. I had bought the hearts off eBay and the boys tied them around the tree. Actually that's where the ceremony was supposed to be held, but due to the rain during the week and that morning we moved it outside. It stopped raining at about 11.30 that morning so it was glorious sunshine by the time the wedding rolled around."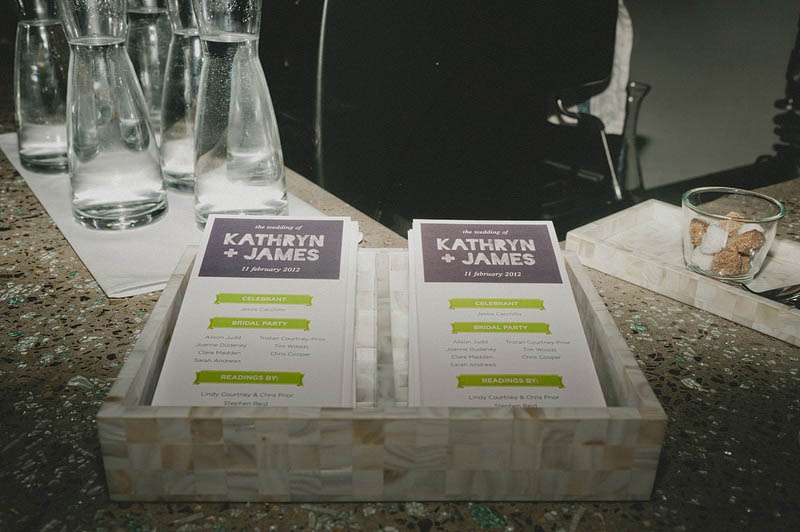 "We wanted the day to be a representation of us, but taking on board some advice that was given to us, we asked our parents if there was anything in particular they wanted to see", Kathryn concluded. "We thought of our top 3 'wants' – good food, wine and photos and started planning from there. Whenever we were tempted or worried we hadn't 'included' something we reminded ourselves of those 3 things. The other thing we did was try and keep things simple. I also tried to make my emails and conversations with the suppliers very conversational and not from a crazy stressed out bride which I think helped things go smoothly. A sense of humour can go a long way. Especially, I think, in this wedding business."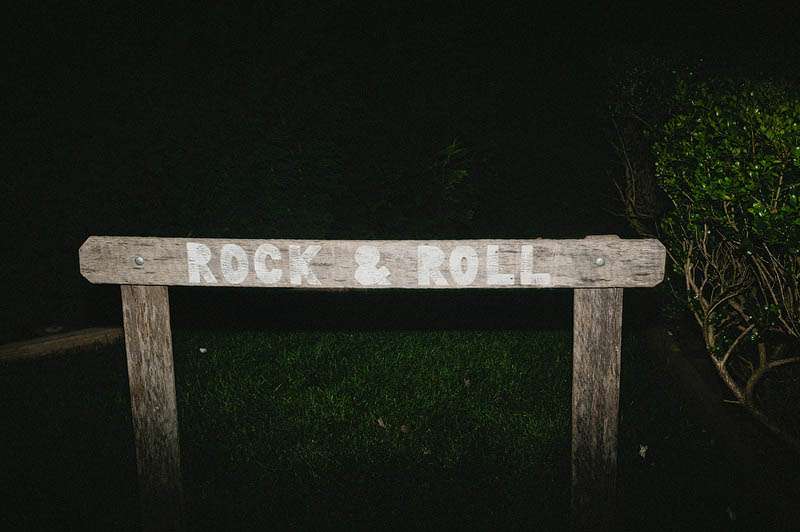 Just gorgeous! Thank you so much to Kathryn & James and their photographer Steve Elmer for sharing this glorious wedding with us today.
Supporting Cast:
Photography Credit: Steve Elmer Photography
Venue: Biota Dining Bowral
Bride's Dress: Bari Jay
Bride's Shoes: Sandler from Myer
Bride's Headpiece: eBay
Groom's Outfit: Roger David
Bridesmaid's Dresses: Forever New
Bridesmaid's Accessories: Body Royale
Cake: DIY
Flowers: DIY
Hair: Sensoria
Make Up: Sara Wallace
Band: Hot Potato Band
Stationery: Designed by the groom, printed at Carbon8
Celebrant: Jessie Cacchillo