When I first saw today's DIY tutorial I thought it would be a really tricky one, but I'm pleased to report that I was wrong! Emma of Two Little Birds Boutique has made it look so simple and quick – let's all have a go!
Over to you Emma…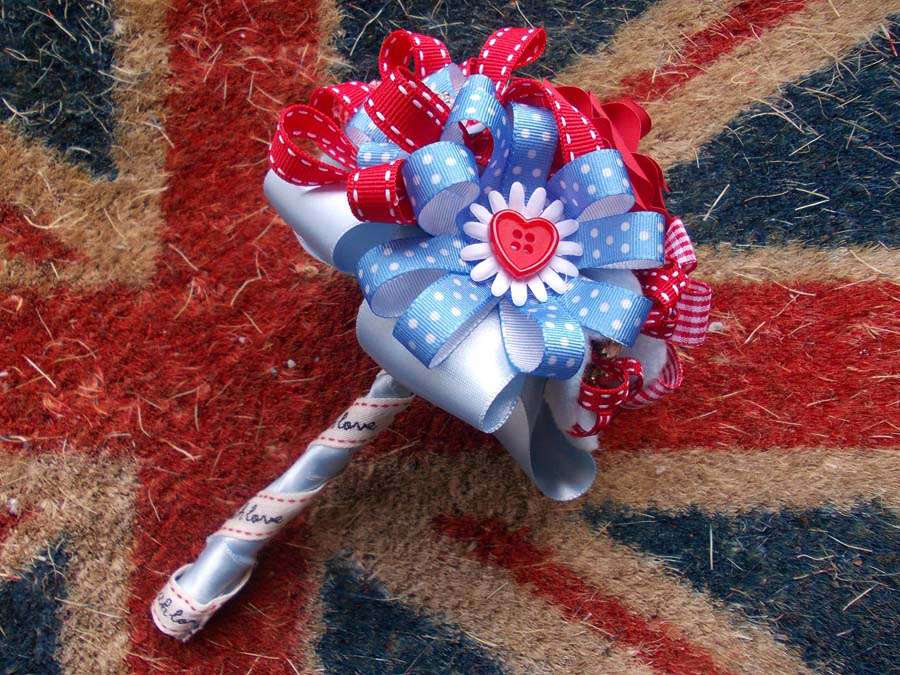 My name is Emma and I'm very excited to be writing a guest post for Rock n Roll Bride, as even before I was engaged I trawled through the posts, loving all the fabulous inspiration and ideas. So now I hope I can repay something back and inspire some brides with my handmade ribbon bouquets.
Supplies Needed: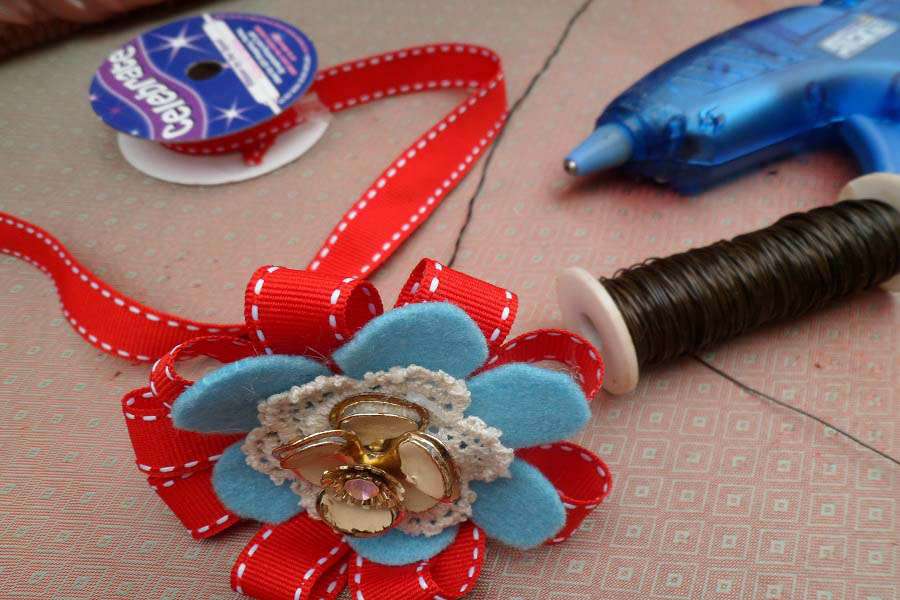 ♥ Ribbon in  your choice of colours and sizes
♥ Scissors
♥ Wire Cutters
♥ Pliers
♥ Flower wire (green in colour)
♥ Flower Tape (also green)
♥ Glue Gun
♥ Embellishing materials such as felt, fabric, lace, buttons or old pieces of jewellery
Method:
Step One: Start with making your ribbon flowers. This is done crossing over the ribbon approximately 8-10 times (depending on how full you want your flower to look), each time use your glue gun to secure the ribbon in place after you have created a loop.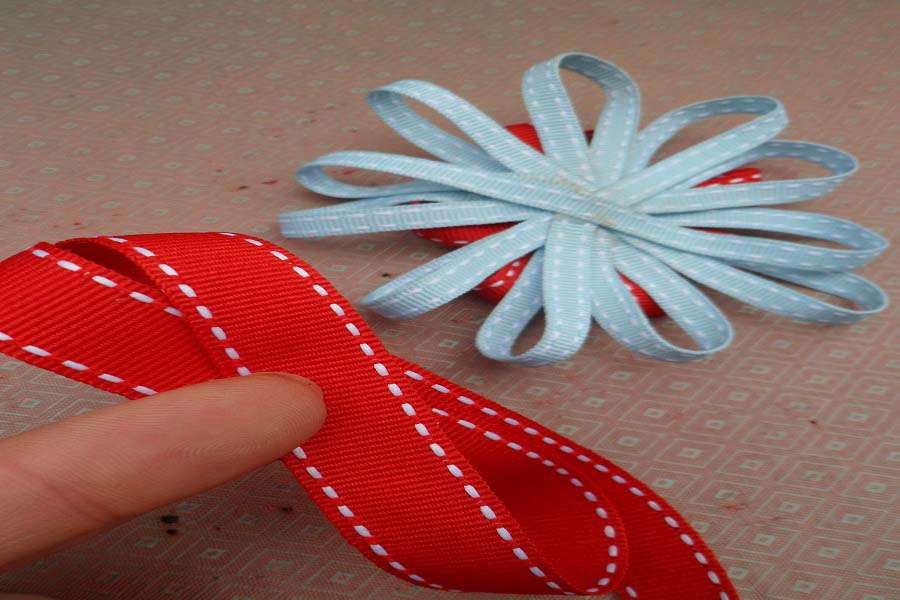 Step Two: Now you have created your base, you can now start to get creative! Raid your jewellery and craft boxes and dig out all those old bits of jewellery and pretty buttons. You can also use bits of fabric, felt or lace to layer on top of the ribbon base. Use your trusty glue gun to secure every layer in place.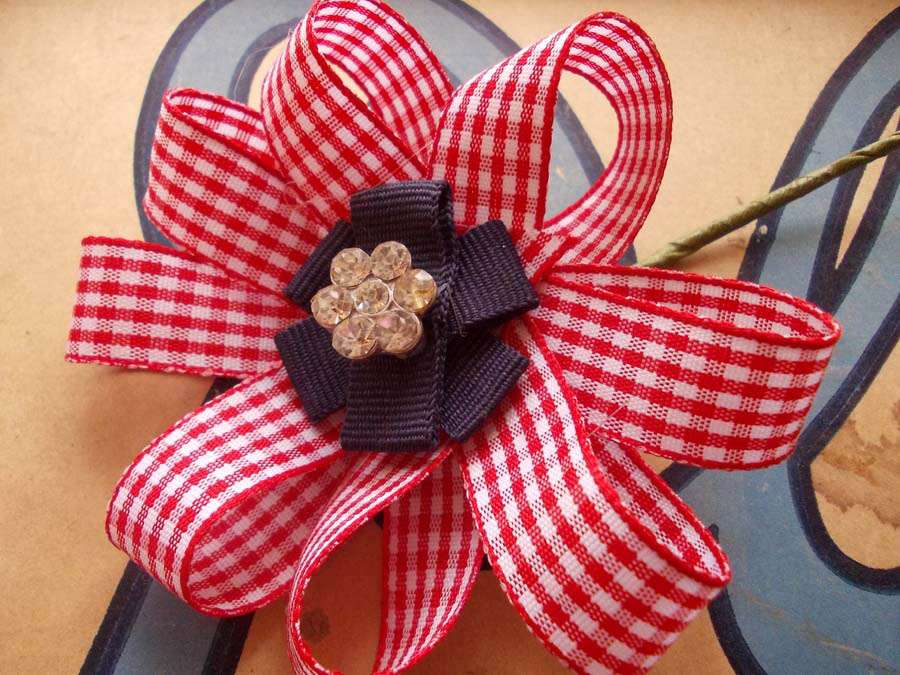 Step Three: The next step is to snip off some floral wire (approx 40cm). Double the wire over and twist the whole length down until it feels quite sturdy. Make sure you leave a gap at the top of the wire, you will need this to secure the wire to the flower head. Use a small piece of ribbon or felt, pop in through the gap at the top of the wire and use your glue gun to attach it to the back of the flower (don't worry if it's messy like mine as you won't see it!). To finish you can wrap floral tape around the wire.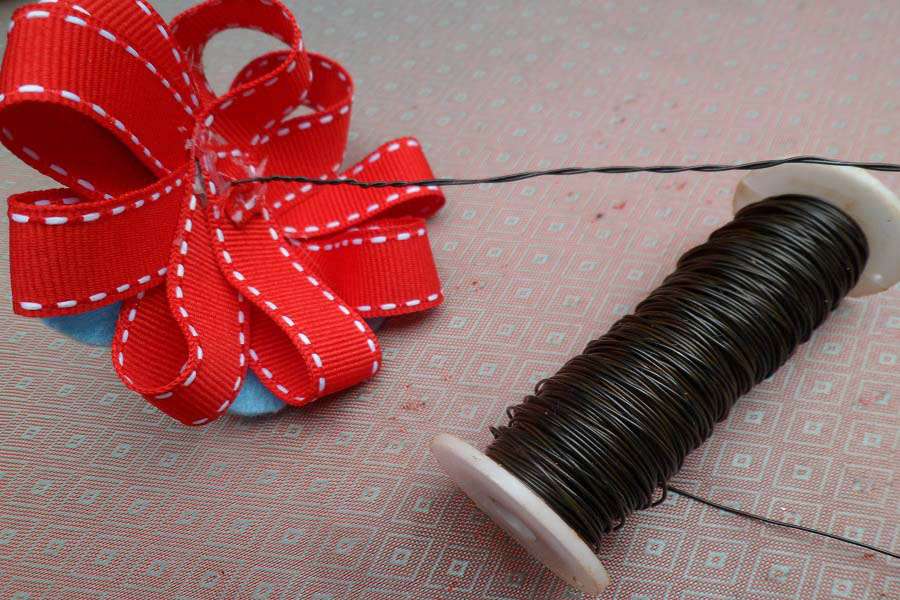 Step Four: Now you have completed your first flower, it's time to get making more! I would make 7-9 for a small to medium bouquet. I suggest you find a vase or jug to pop all your flowers in, it keeps them neat and they look very pretty.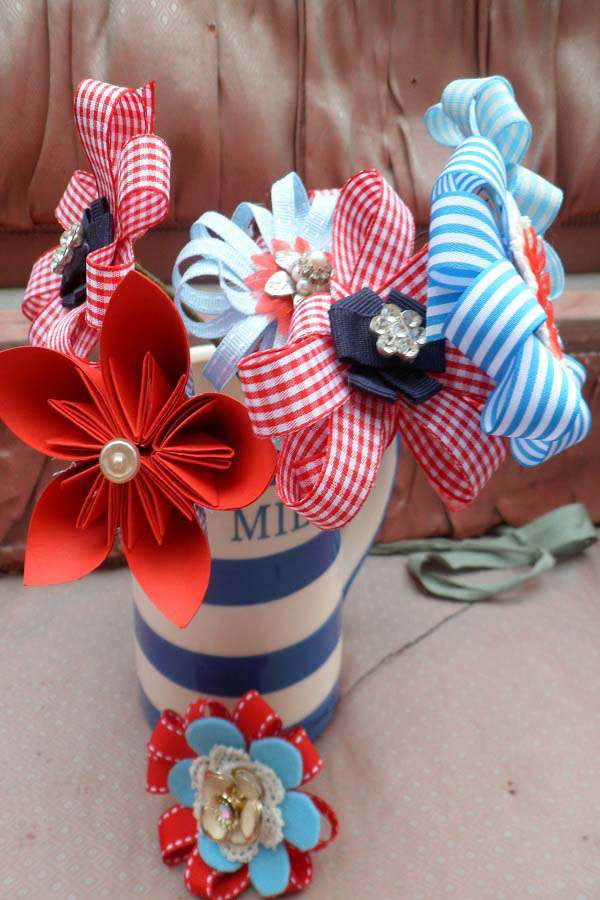 Step Five: Once you have enough flowers, position them together in a bunch and use the floral tape (the green type) to secure all the stems together. Make sure you're happy with how they look before you tape them up. Next use another larger piece of ribbon to wrap around the handle, starting from the top, use your gun to glue in to position. And hey presto, you have your own hand made bouquet, to treasure and keep forever!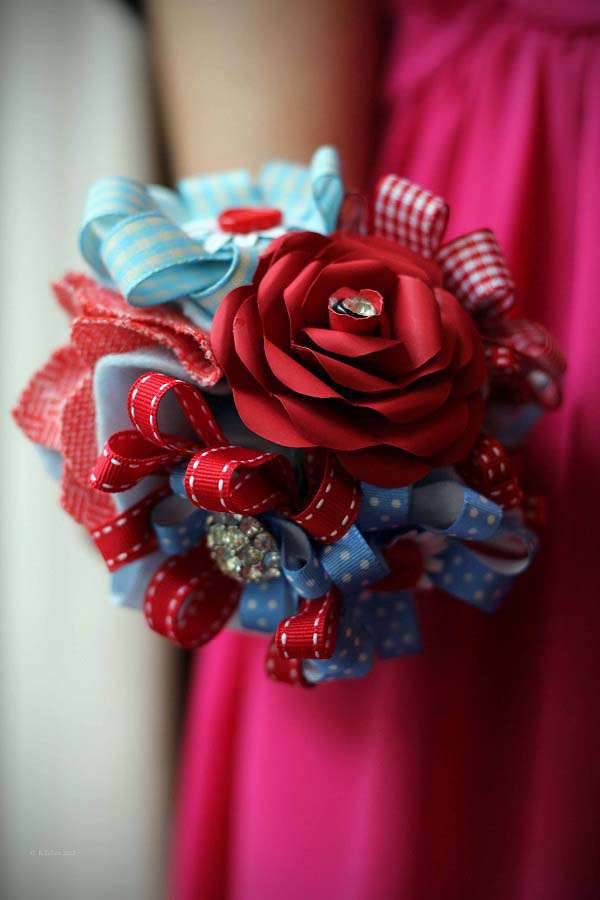 I also added some paper flowers to my bouquet. You can see a tutorial for these here.