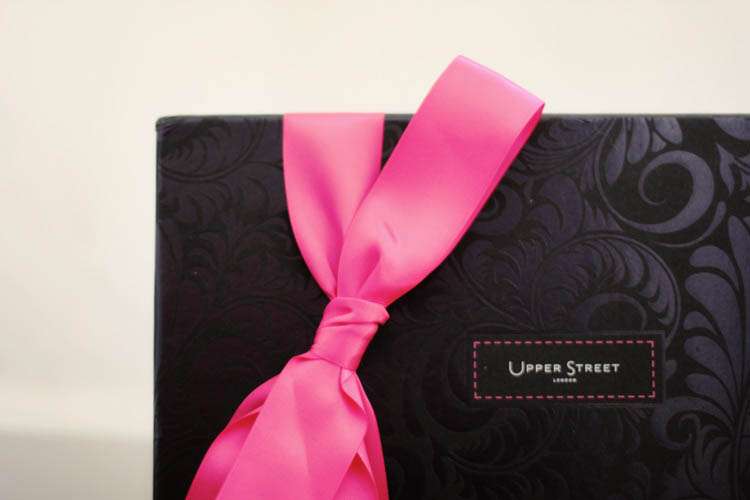 At the beginning of July I was contacted by the lovely people at Upper Street Shoes. My interest was immediately sparked. "Wait? I get to design my own shoes?" I replied, "AMAZING!"
To say I became somewhat obsessed with their website for the remainer of the day would be a huge understatement (and no I didn't get any more work done…) I probably designed about 20 pairs of shoes before the day was out! It was super easy and super duper fun. Jimmy Choo has nothing on me I tell ya!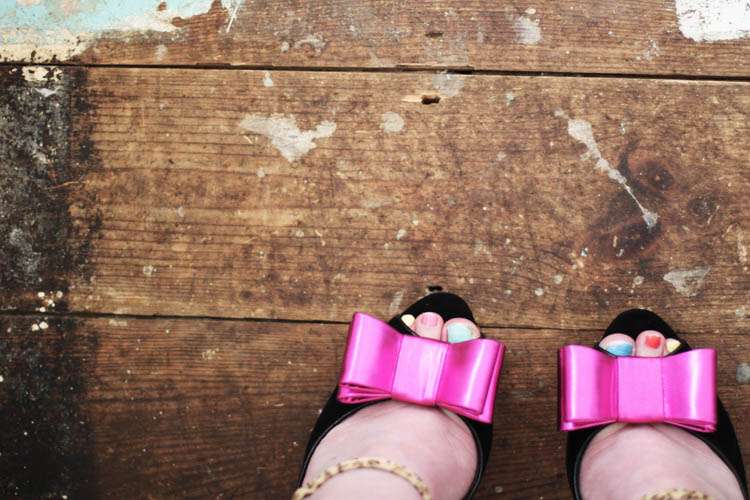 "Ever dreamed of becoming your own designer and fashioning your very own pair of shoes?" they ask. "Or have that special outfit you just can't find the shoes to go with? Or you simply crave a unique pair of heels that nobody else has?  Upper Street allows you to design your own gorgeous pair of unique shoes and have them delivered direct to your door all within a few weeks. You'll wonder how you ever lived without it!"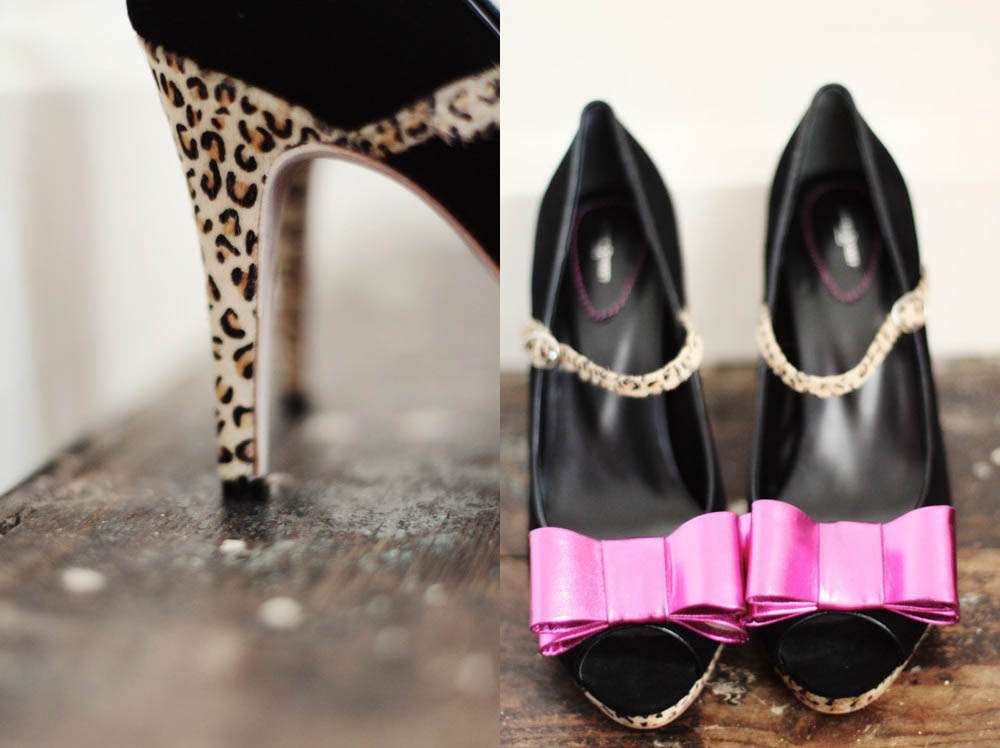 "Upper Street is a new online shopping experience that allows women to design their very own pair of unique hand-made designer shoes.  With hundreds of different style combinations in an extensive range of beautiful and exclusive materials, colours and embellishments from sizes 2-10, there is a pair of heels to suit every woman's passion for shoes."
Upper Street are quite frankly the perfect company to be represented on Rock n Roll Bride. I dare you to not get obsessed with designing your own wedding shoes! Non-sucky bridal shoes a go-go!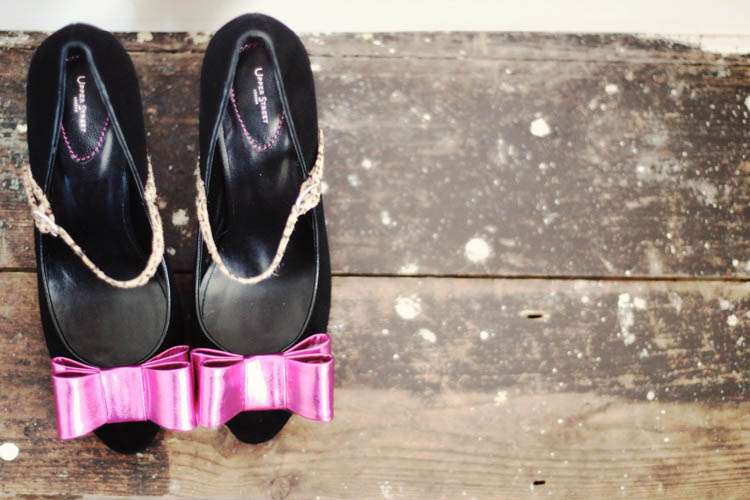 If you follow me on twitter or facebook you will probably already be aware of Upper Street, because I couldn't help but squeal about my excitement in discovering them. In fact after mentioning the genius idea on my various social media platforms I was inundated with replies from my similarly shoe-obsessed followers who were designing their own shoes too.
After all that 'hard work' playing shoe designer I couldn't not go through with ordering a pair could I? I went for these babies – black suede peep toe platforms with a big shiny pink leather bow and leopard print trim. I called them 'Sex Kitten.' Oh I die!
And I have to say I'm pretty proud of my design skills, not bad huh?
The packaging was more than perfect and there was even a hand-written note inside. That's the kind of attention to detail I love…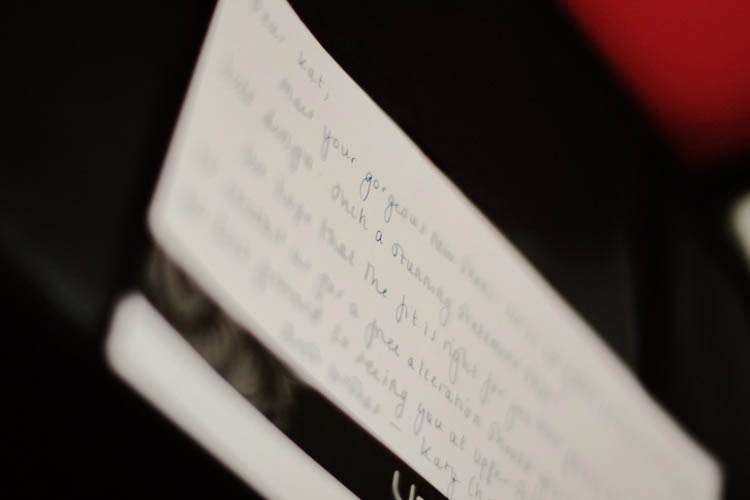 Even Henry approved…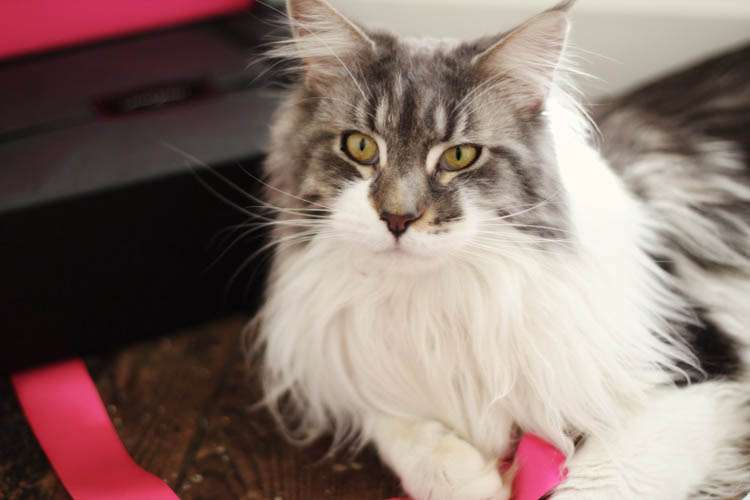 But that's not all folks…oh no. The wonderful guys at Upper Street Shoes are currently running a competition for you to design and win your very own pair of shoes! To enter simply sign up, design your shoes and use the ' Send To A Friend' button in My Collection to send your design to goldenshoe@upperstreet.com. Please include the following in your message: your email address, the name of your shoe and your inspiration. You have 140 characters to do this. The closing date for submissions is midnight Sunday 14th August.
Upper Street will then short list 12 of the best designs on the Upper Street blog on the 19th August – the design that gets the most votes by midnight 22nd August 2011 will be judged the winner.  The winners will then be announced on Monday 22nd August.
The prizes are as follows:
Gold
Your winning shoe design will be brought to life by the Upper Street workshop. You, your shoes and the story behind your design inspiration will be featured on the Upper Street blog. Upper Street will also send you a beautiful book: Shoes The Complete Sourcebook.
Silver
Upper Street will send you a £150 Upper Street gift voucher
Bronze
Upper Street will send you a £100 Upper Street gift voucher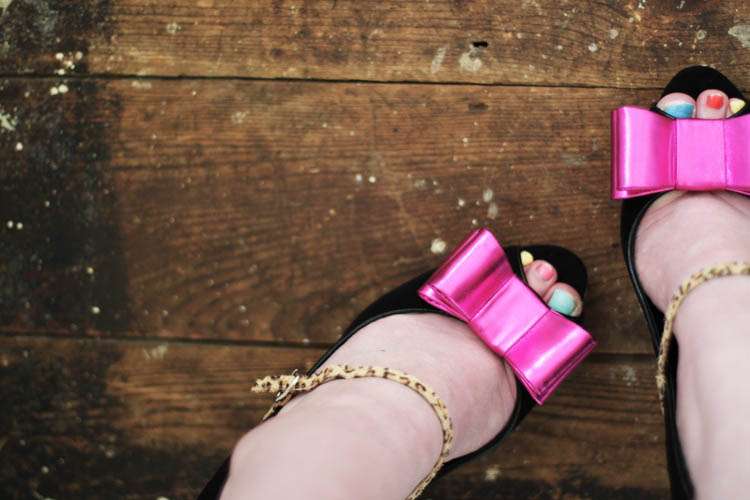 Happy designing! I'd love to see what you come up with too so feel free to post the links to your designs in the comments box below.