I love fashion blogs, and my newest discovery obsession is Fancy Treehouse, ran by the beautiful Coury Combs. What I love most about her blog is her online vintage store. You could get lost for hours in there. This morning she put up her latest selection of dresses, tops & bottoms and my heart skipped a beat when I saw this little beauty….
Vintage wedding dress anyone?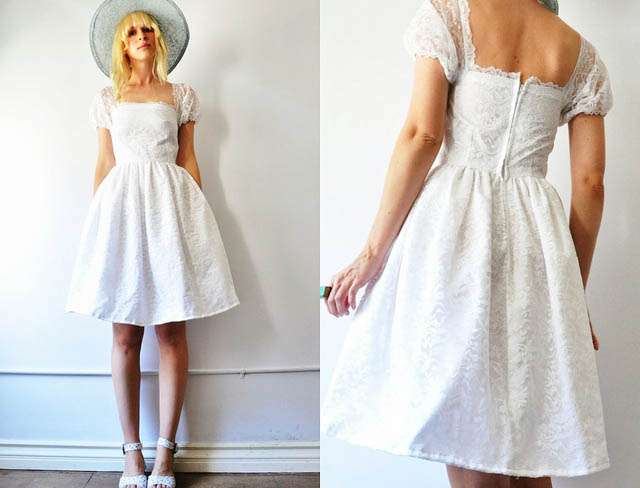 and it's only $69!!
Happy shopping ladies. Have a beautiful Sunday.