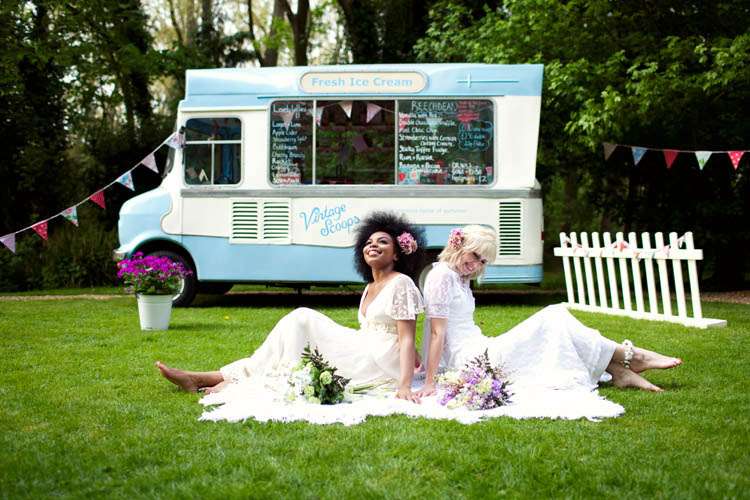 The 1970's are well and truly BACK. I don't know about you but I'm seeing the styling of this decade everywhere at the moment – from the rails of the high street to the lookbooks of the high end. Even kitsch 70's décor is back in vogue (apparently…not sure about the whole avocado bathroom thing making a comeback …)
So needless to say, I didn't expect it to be long until someone brought this iconic styling into a bridal shoot. Photographer Catherine of Lily & Frank Photography and florist Steph from Fairy Nuff Flowers worked together to bring this concept together.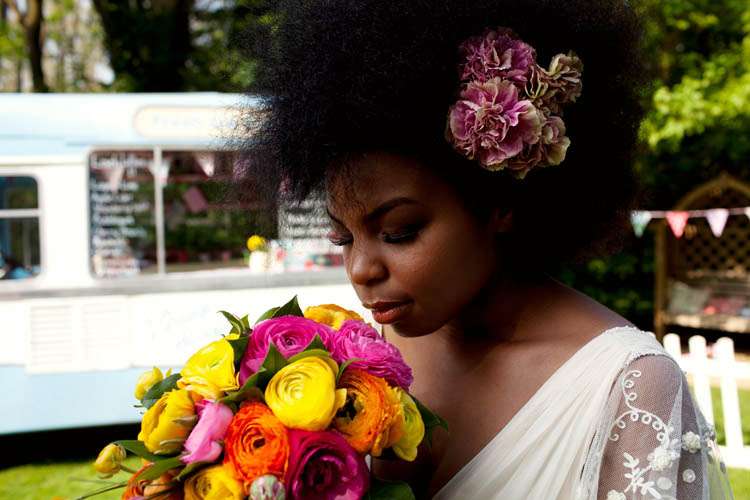 They set out their goals from the outset as they were keen to make this shoot stand out from the crowd. They wanted the flowers to take centre stage to the styling, to echo the 'flower-child' movement of the 70's I'd suppose, so they make a conscious decision not to use any jewellery or hair accessories on the models. They were also very keen to make it a retro style, rather than the oh-s0-popular vintage styling of the moment – therefore bold pops of colour and strong statement pieces moved to the forefront. Finally, an obvious British feel was imperative as was a vibe of laid-back, fun and alternative-ness.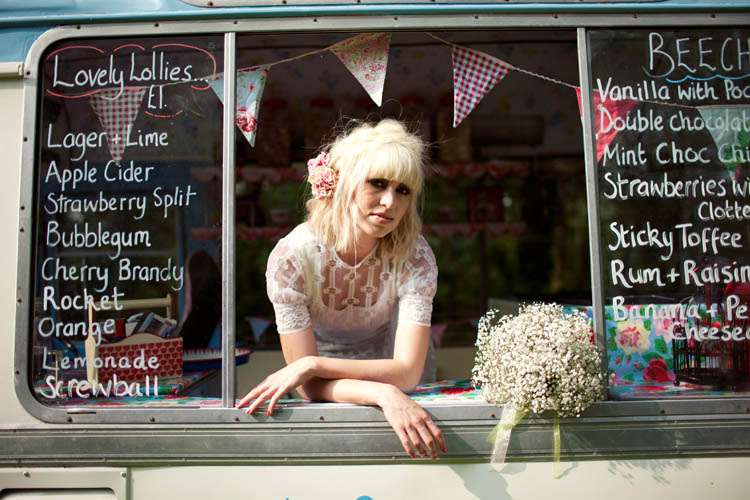 "We were both inspired by the 70s look and feel and wanted to incorporate the 2011 fashion trend of antique lace and crochet," photographer Catherine told me. "We also wanted the styling to be very simple, no jewelery only flowers as the accessories. Having fresh flowers in the hair, daisy chains and also keeping the models bare foot for most of the garden shoot."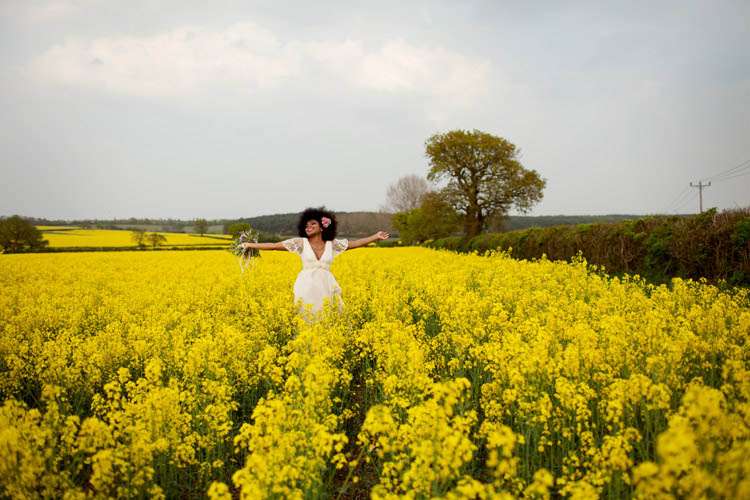 "We later transferred the models to a beautiful yellow rapeseed oil field and had some odd props, a lampshade, birdcage filled with gypsophila, suitcase, mirror and just had some fun with the colours, location and the collection of props (pretty much all from mine and my sister's homes.) We wanted to show that simple styling can be just as beautiful if not more so, also great for smaller budgets."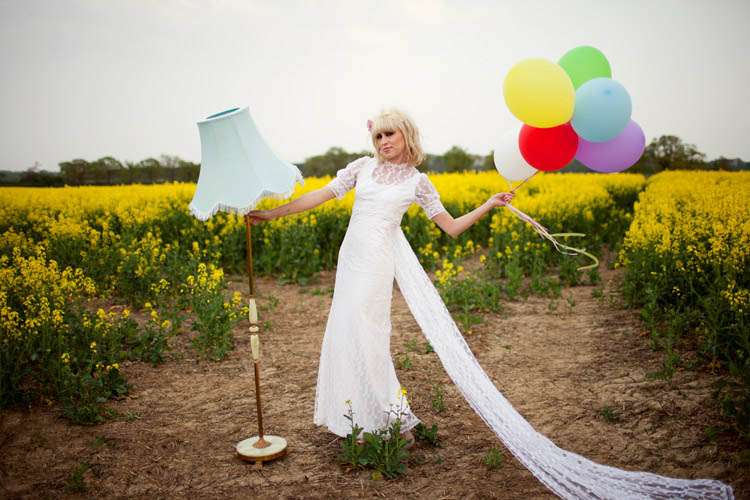 Big hippy vibes and love to Catherine & Steph for sharing their inspiring shoot with us today
Photography Credit: Lily & Frank Photography
Flowers: Fairy Nuff Flowers
Dresses: Jo Fleming Design & original vintage
Ice Cream Van: Vintage Scoops
Make Up: Make up by Katy
Hair: Cassandra Rizzuto