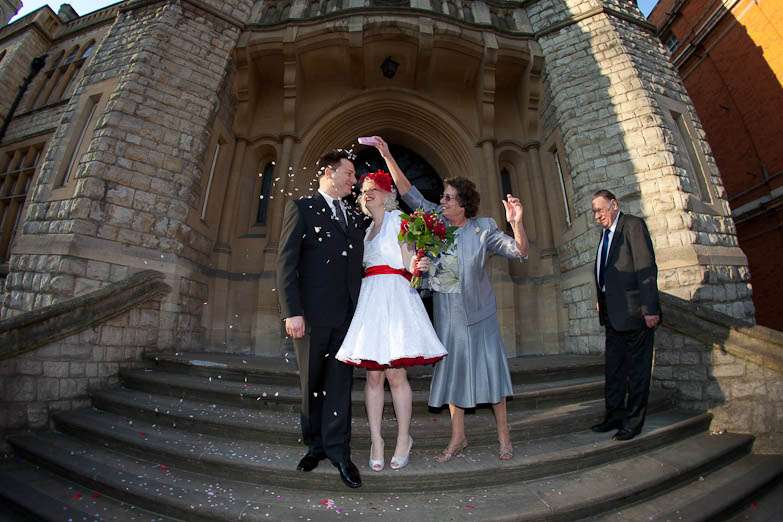 Charlotte is the genius and super lovely lady behind Restoration Cake – my favourite cake maker – FACT. She is also someone I consider to be a friend so when she told me she was marrying Chris in March I was so excited. Unfortunately I was unable to attend as it fell on the same day as Emma Case's wedding, but luckily for me (and you!) Charlotte was still really excited to let me share her day with on my blog…and before you ask, yes she did make her own cake!
The couple threw themselves wholeheartedly into planning their big day and groom Chris was particularly enthusiastic. Charlotte made me laugh when she would tell me that throughout their planning Chris would constantly email her links to things he liked on Rock n Roll Bride!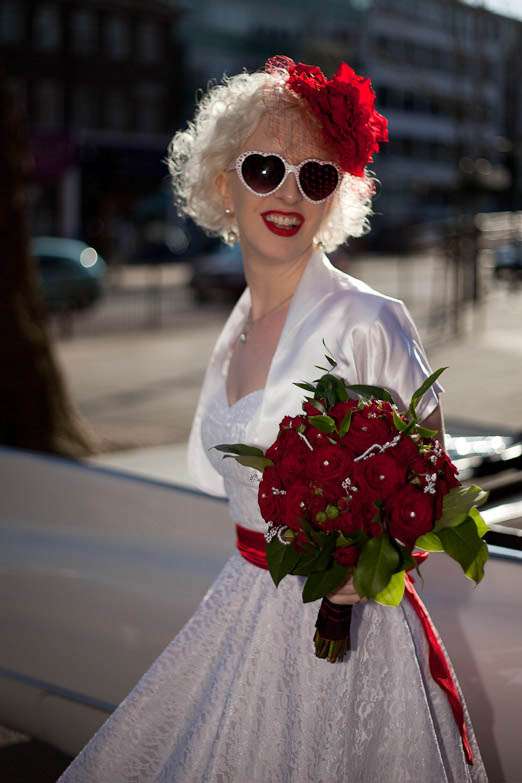 Charlotte & Chris were never going to have a traditional wedding. Both really into music, a gig wedding at the iconic Bush Hall in London was the perfect idea for them! "We had known for ages that we wanted to get married but could never quite figure out how to do it in a way that was right for us," Charlotte told me."We knew that we did not want the whole traditional nine yards but could not reconcile the idea of a Vegas elopement leaving behind all of our family and friends. In the Summer of 2010, we went to a gig at Bush Hall and fell in love with the venue. We decided that our Wedding would be a gig, with our friends' bands playing, and a massive party. We booked the venue before we told anyone that we had decided to get married!"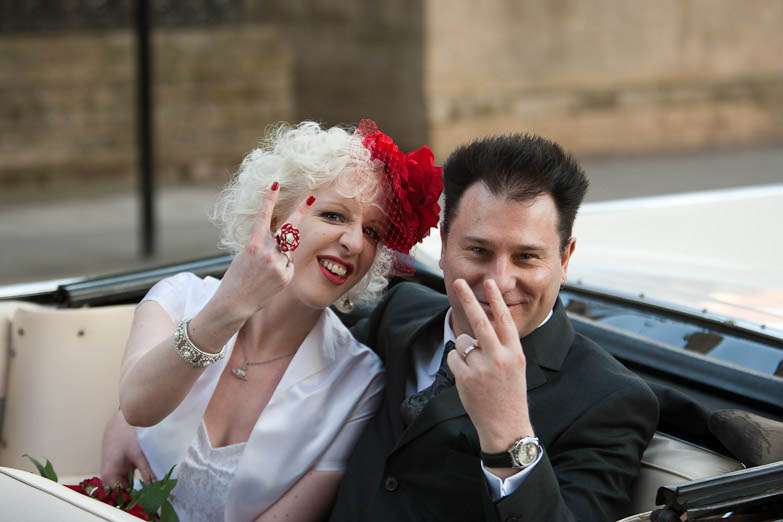 "We met at a gig and regularly go to gigs. We seek out new bands and listen to all kinds of music from past and present. Music had to be a central part of our day. We decided that a DJ would not allow us the control that we wanted over the music so we spent the 5 months leading up to the Wedding working on a killer playlist. The playlist was even divided into sections to fit around our 4 performers of the evening. We even arranged a separate playlist to be played 15mins before the venue was due to close, so that we could ensure that Lovecats by The Cure and God Gave Rock n Roll To You by KISS were our final songs of the night."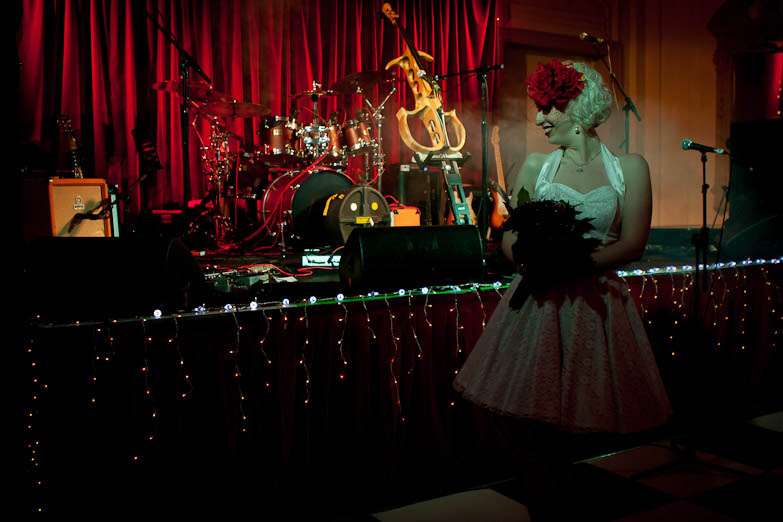 They had a number of performers at their monster wedding gig including electric cellist Jo Quail, singer Evi Vine, burlesque dancer Vicky Butterfly and The Mark Gamble Band (Charlotte's Dad's band!) "People were probably a bit sceptical about the Father of the bride's band performing but he really was outstanding," the bride continued. "The setlist was classic rock and blues. Loads of guests danced. Dad was even joined on stage by his sister, my auntie Angela, who he used to be in a band with when they were teenagers! As a part of Dad's set, he played my favourite song from my childhood… Postman Pat, with the latter verses rewritten especially along the lines of 'Mr. White has a brand new wife'. He also read out messages from all of our favourite rock stars, with their best wishes and apologies for not being there."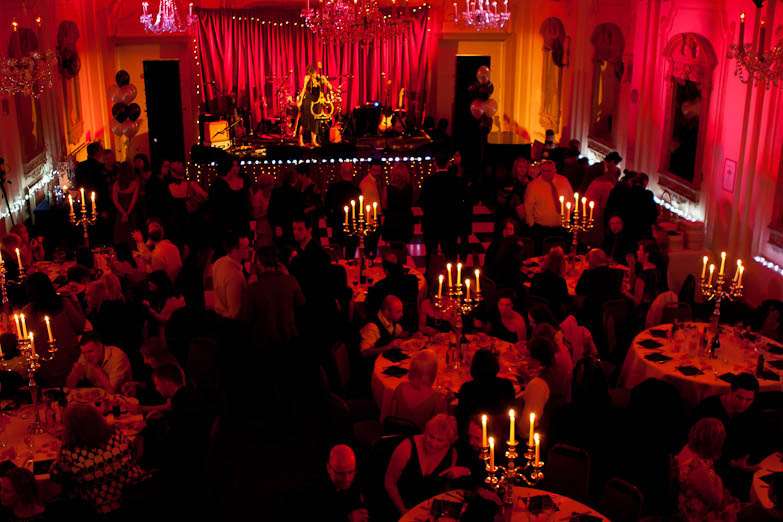 "Then I got up on stage with Dad and we sang Crossroads together. It meant the world to me to perform with my Dad. I also play bass guitar so I played the next two tracks – I'll Stand By You by The Pretenders, which perfectly expresses everything that I would have said in my bride's speech were I more eloquent, and Bad Romance by Lady Gaga, which I performed in a raw rock style."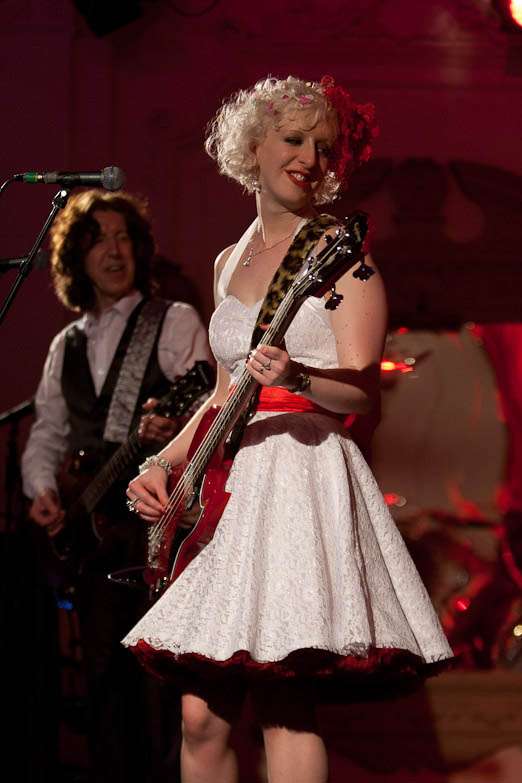 "I don't get stage fright but I found it much easier to relax if I just focused on Chris. After all, I was singing to him and seeing him smiling at me let me know that the show was going OK! Lots of my friends have not known me as a musician – as I left my last band around 5 years ago – so lots of people were quite shocked. Chris knew that I was going to do the Gaga track but the other two songs were a surprise for him too."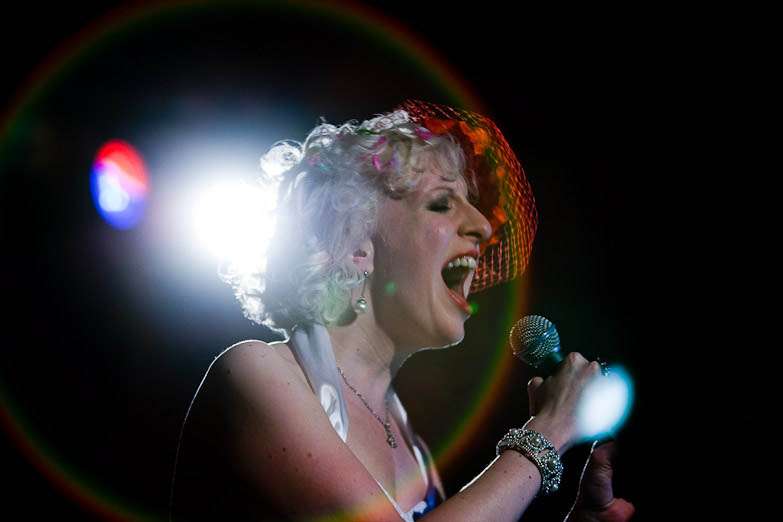 HUGE congratulations and and love to Charlotte & Chris and big thanks for sharing your day with us today. Woooohooooo!