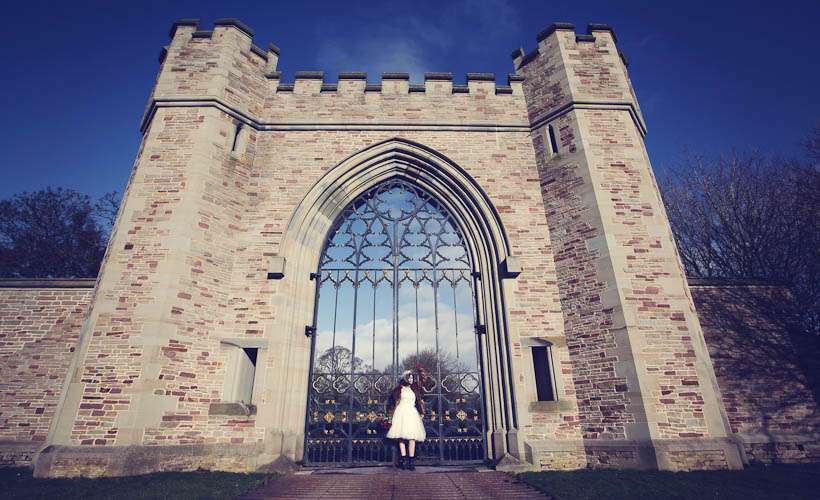 I'd like to start this Friday off with a little confession…I have been officially RUBBISH at keeping up to date with my Photography Friday posts. For the last 2 or 3 weeks I've missed it, mainly because I've been a little bit on the busy side and have been happy to leave all the picture-taking to the professionals! I ain't gonna beat myself up about it…however these posts may be a bit thinner on the ground that I would have liked. If you knew what I had in the pipeline over the next few months I think you'd forgive me. I say the word 'epic' a lot right? Well the stuff I have planned is gonna be EPIC on a whole other level!
Anyway, I've kind of hijacked this post a bit there…the actual reason for this article is to share a gorgeous new bridal shoot sent in by the fabulous Gemma Williams Photography (who I was lucky enough to meet at The Designer Vintage Bridal Show.)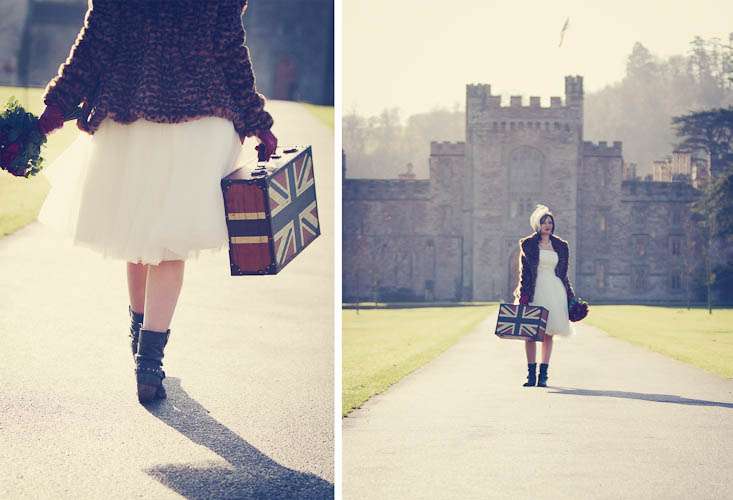 "This was a 'Vintage Valentines' Rock The Frock shoot, with a castle and cupcake!" Gemma told me. "I had photographed Alex's wedding back in September, and she had a gorgeous vintage-style dress to change into for the evening – short so that she could dance properly! The dress had been a fabulous find on Ebay. Alex was really excited when I suggested we do a 'Rock The Frock', giving her the chance to wear it again. We decided to go for a quirky vintage theme that was a little bit different and a lot of fun, inspired by the amazing Rock n Roll Bride!"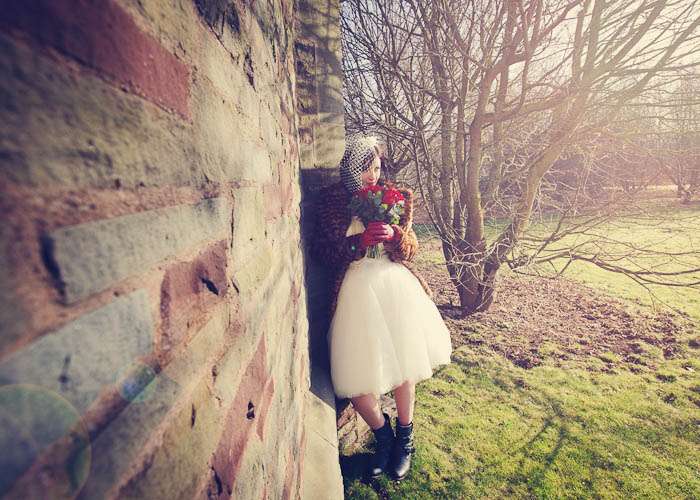 "We did the shoot on Valentines weekend, so we had beautiful roses from Posies and a heart-cupcake from Emily Rose Cakes for our props. I styled the shoot with other vintage items from my collection including bunting, a tea-set, and a fur jacket. The 'story' I wanted to tell was the bride arriving at the castle to stay for her fairytale wedding, stopping for a picnic by the lake on the way, and then having adventures exploring the castle rooms as she awaits her knight in shining armour!"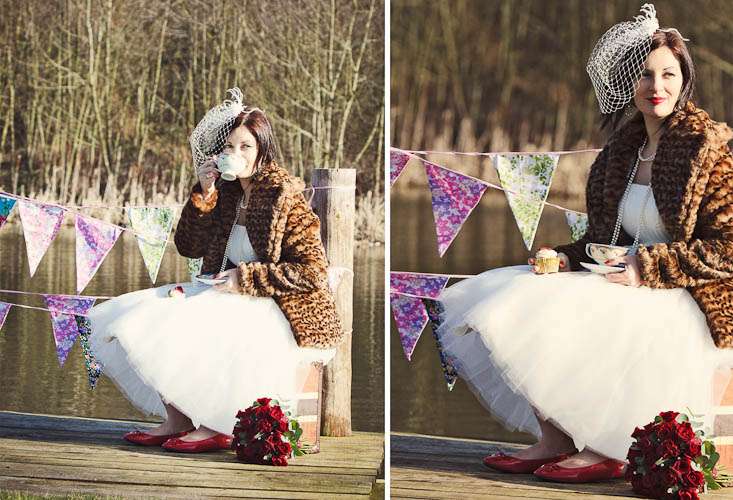 "Huge thanks to the local suppliers who let me borrow items for the shoot.  Biggest thanks to top Herefordshire wedding venue Hampton Court Castle for letting us have this gorgeous location, and to Alex for totally rocking her frock. Alex and I had loads of fun doing the shoot, and Alex loves her pictures! A 'Rock The Frock' is a great excuse to wear your wedding dress again and jazz it up with cool & quirky styling and props, so I'd definitely recommend it!"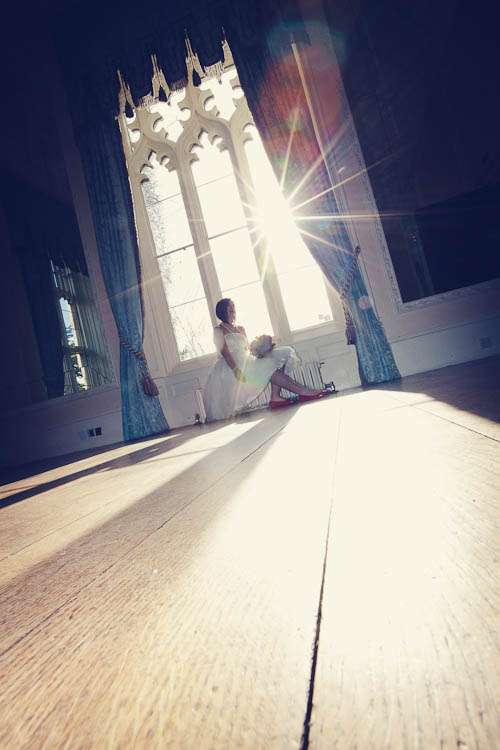 Thanks Gemma!
Photography Credit: Gemma Williams Photography
Venue: Hampton Court Castle
Dress: Bride's own (from Ebay)
Faux Fur Coat: Dorothy Perkins
Jewellery: Accessorize
Boots / Shoes: Bride's own / George
Birdcage Veils: Lily Oliver Bridal, and Hat Trick, both of Hereford
Flowers: Posies Florists of Hereford
Cupcakes: Emily Rose Cakes, Hereford