Remember this aaamazing wedding at Shoreditch House in London? Well my lovely friend Liz (like, real life friend not just online – we've been out for cocktails and everything!) just sent me this wedding at the same venue that she shot with Nadia Swindell this weekend. You might recognise the bowling! How fab is that – I wish I'd found a wedding venue complete with bowling lanes.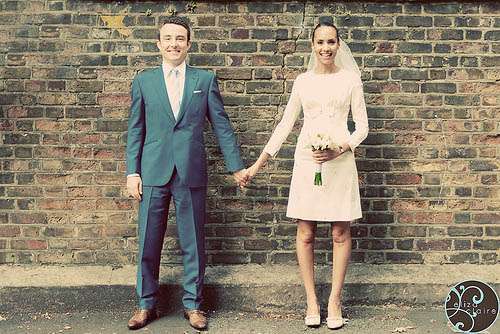 Does this wedding just scream London in the 60's or what? The amazing and cute, short vintage dress and handmade veil were from uber cool boutique Fur Coat No Knickers. Anyway you're gonna love these so…
Thanks for sending these to me Liz and we really need to stop being so rubbish and find some time for that shoot we planned!
Credit: Eliza Claire Photography