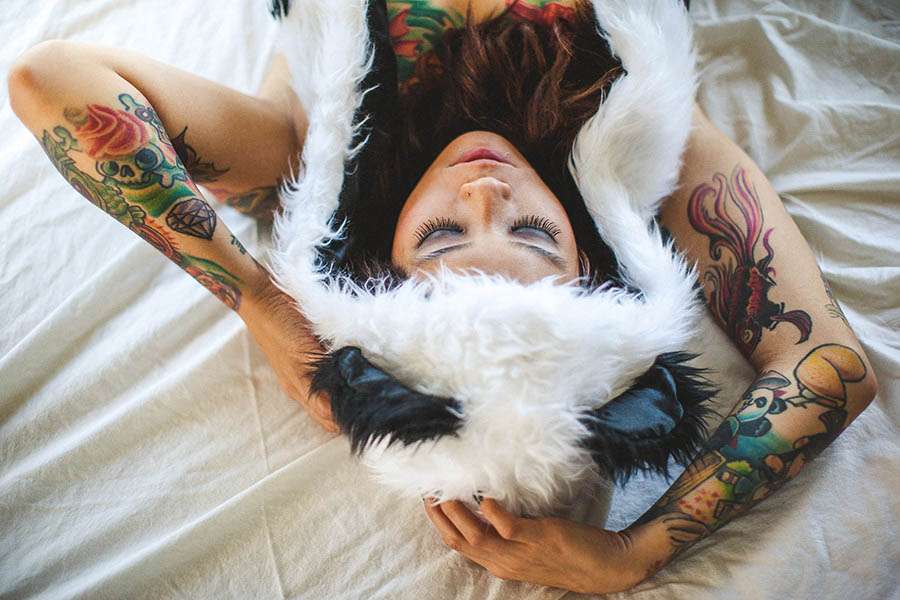 That may well be the oddest blog post title I've ever written but either way…
I have a love/hate relationship with boudoir. I'm sure I've written about this before, but while I love the thought of girls celebrating their bodies, stripping off and feeling sexy, I've just seen all to many boudoir shoots that are, forgive me, but so so wrong. A bit tacky, kinda cheesy or just plain slutty. Yeah, I said it… so sue me.
But this is not one of those cases.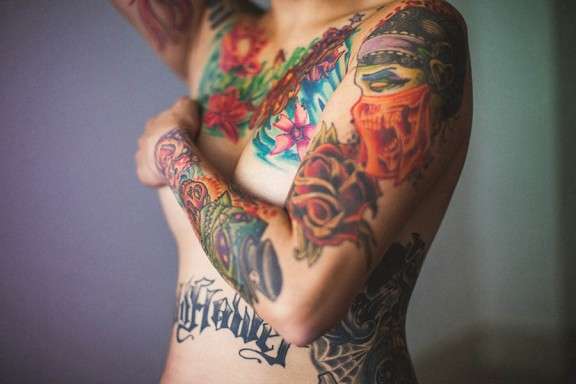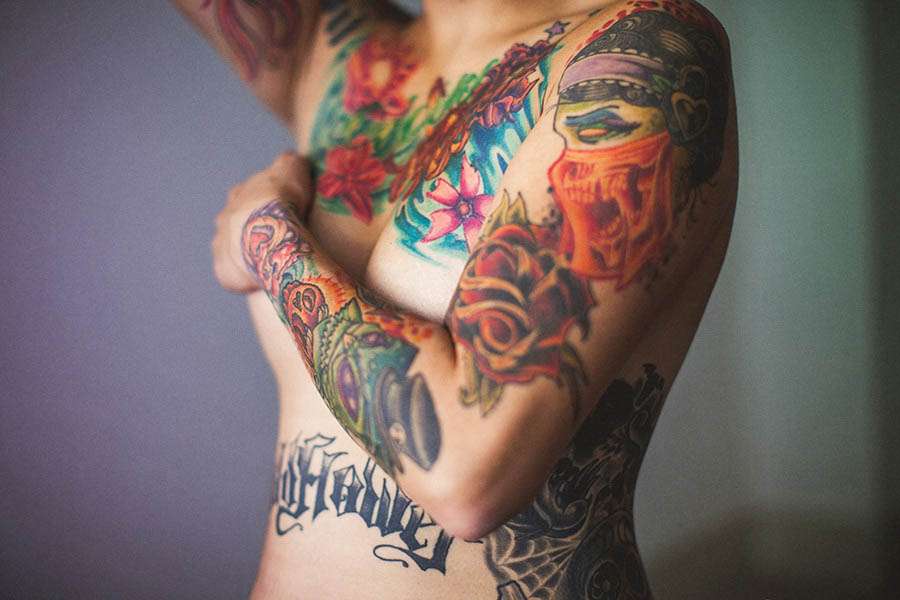 Hanh aka 'Angry Panda' really wanted to show off all her bright and colourful tattoos. She loved the work of wedding photographers The Willinghams and so booked them to do just that. "Angela rocked this session", wrote photographer Drew. "This shoot is the beginning to an awesome addition to our offerings to our unconventional clients."
So I've come to a conclusion. These are the key things to making a boudoir session awesome and not awful:
♥ Tattooed bodies – always and forever.
♥ Simple styling – setting the shoot in a plain, unfussy and unpretentious environment (no satin sheets – vom!) Your own bedroom is perfect.
♥ Cute but not overly sexy underwear – boy shorts, vest tops, cotton bras, pull up socks (absoultely no suspenders, lace see-thru knickers or peek-a-boo bras).
♥ And a panda hat never hurts either…