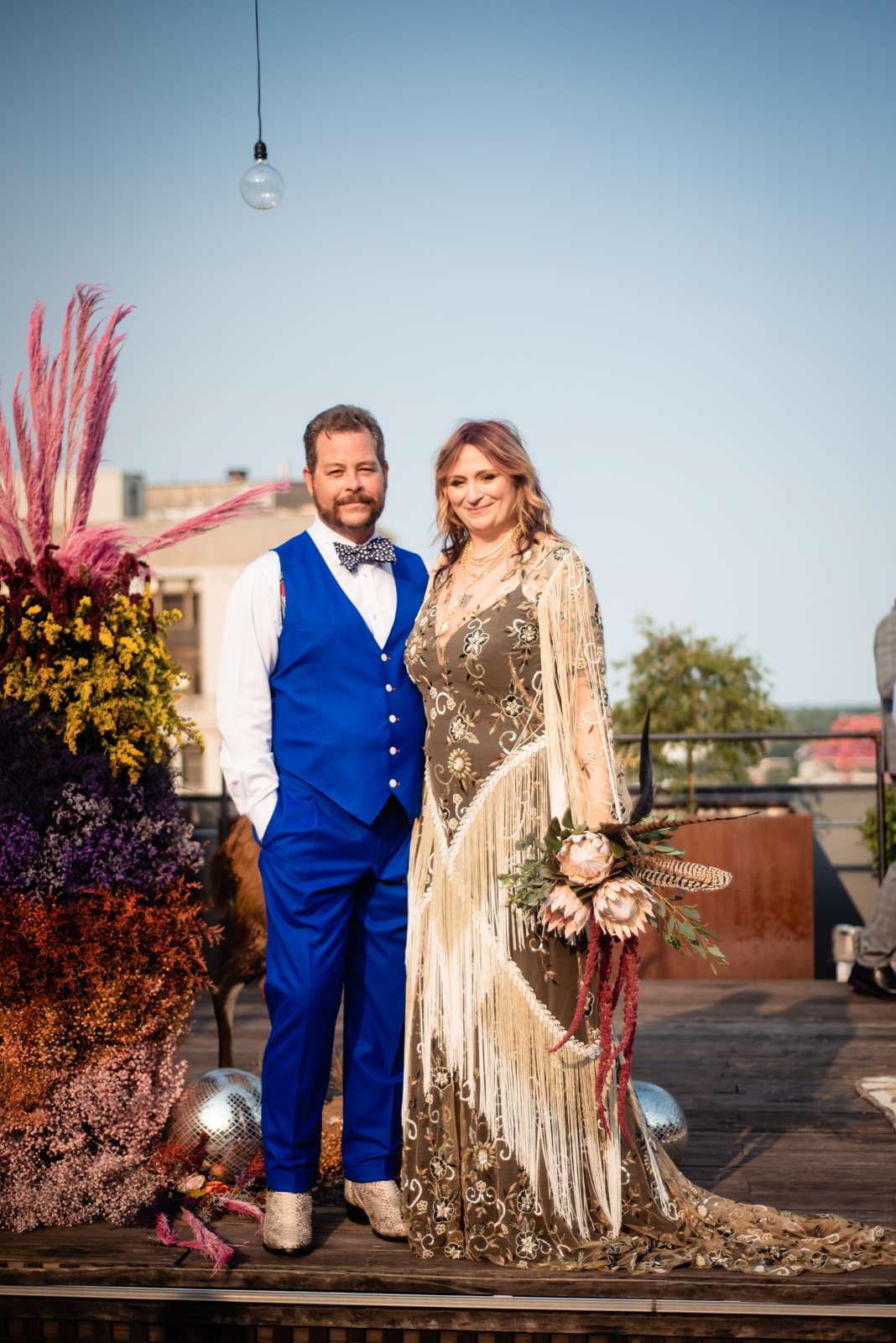 A non-traditional, quirky wedding was the ideal celebration for Michelle and Kyne, however they kept some of tradition of a wedding-day routine, just doing it in their own way. The bride is a divorce lawyer and so they had two judge friends officiate and instead of a flowergirl there was an adult 'flower babe'. The bride, who is almost 40 and had been married and divorced already, walked in with her dad to Rainbow Connection.
Having planned on getting ready in separate rooms, and seeing each other at the aisle for the first time, Michelle and Kyne decided at the last minute to shun that tradition. Michelle explained, "One room had a balcony and better lighting than the other so we both chose to prep there. On the morning of our wedding, all the details didn't seem to matter – we just were excited for the festivity. Helping each other get dressed made so much more sense ultimately. If anyone was to adjust his suspenders, it was meant to be me. When preparing for a major life event, we are supposed to be together."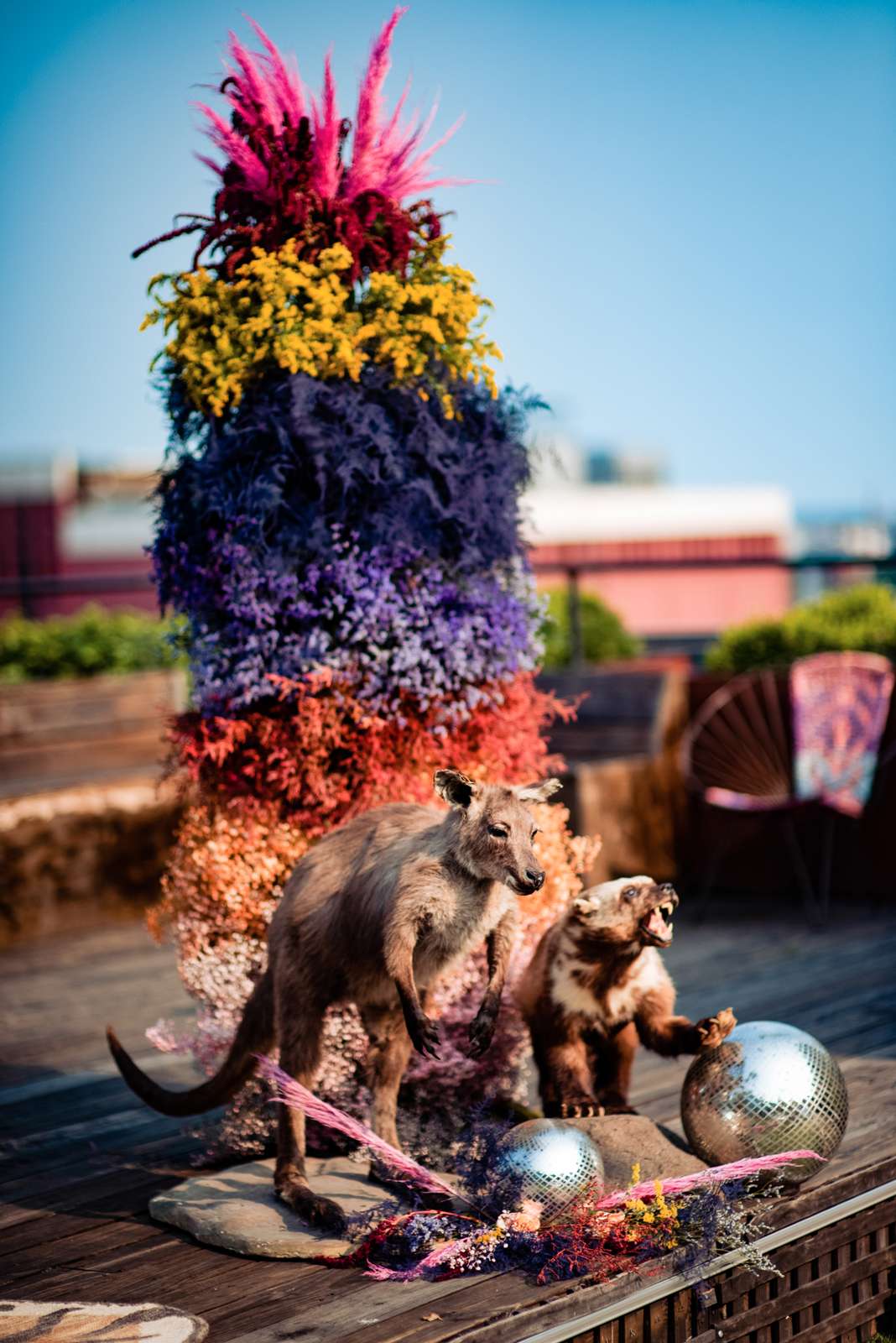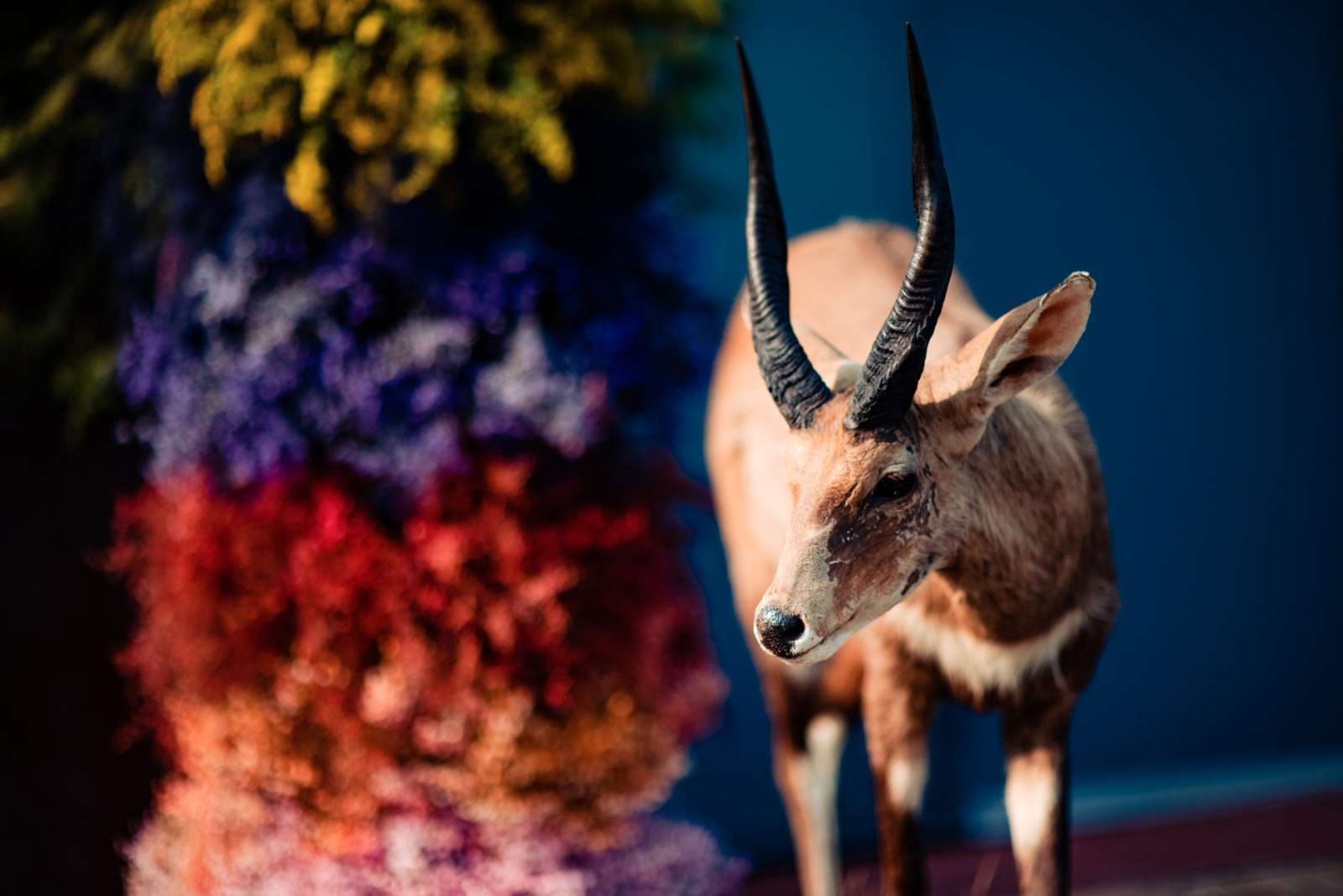 Usually a serious, reserved and shy person, Kyne surprised the guests by dancing down the aisle, dressed as Apollo Creed from Rocky IV as Living in America played. His mates ripped the tear-away robe (which he sewed himself with great care to ensure authenticity!) from him when the song concluded. That wasn't the only surprise, as Michelle told us, "The ceremony was tag-team officiated by a divorce court judge and a criminal court judge, friends and mentors who decided to surprise us by wearing white curly British barrister wigs with their black robes."
With Covid keeping Kyne's family in Australia, the couple livestreamed the ceremony so that everyone could attend virtually and witness their special day. They had only 50 guests there will them on the day.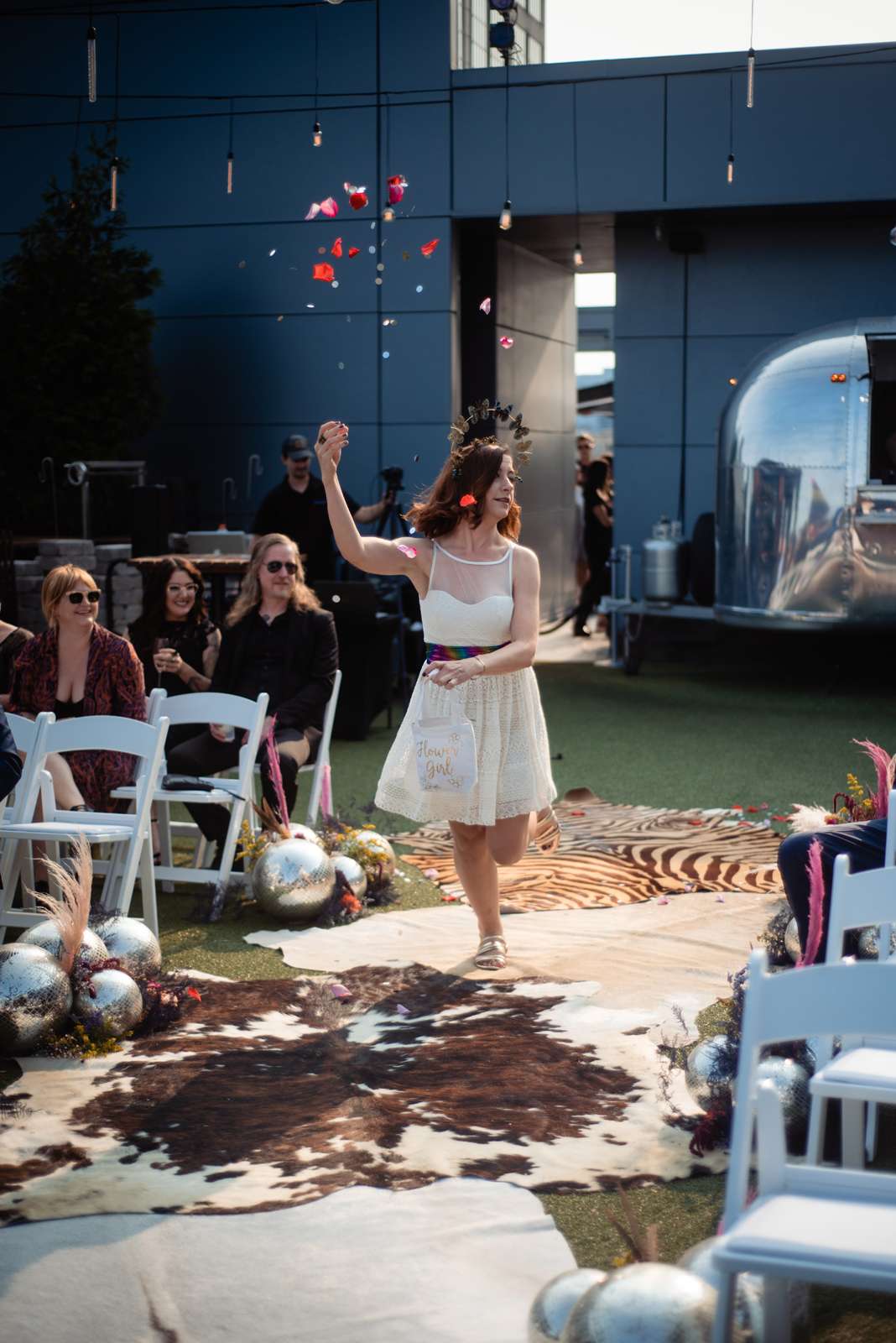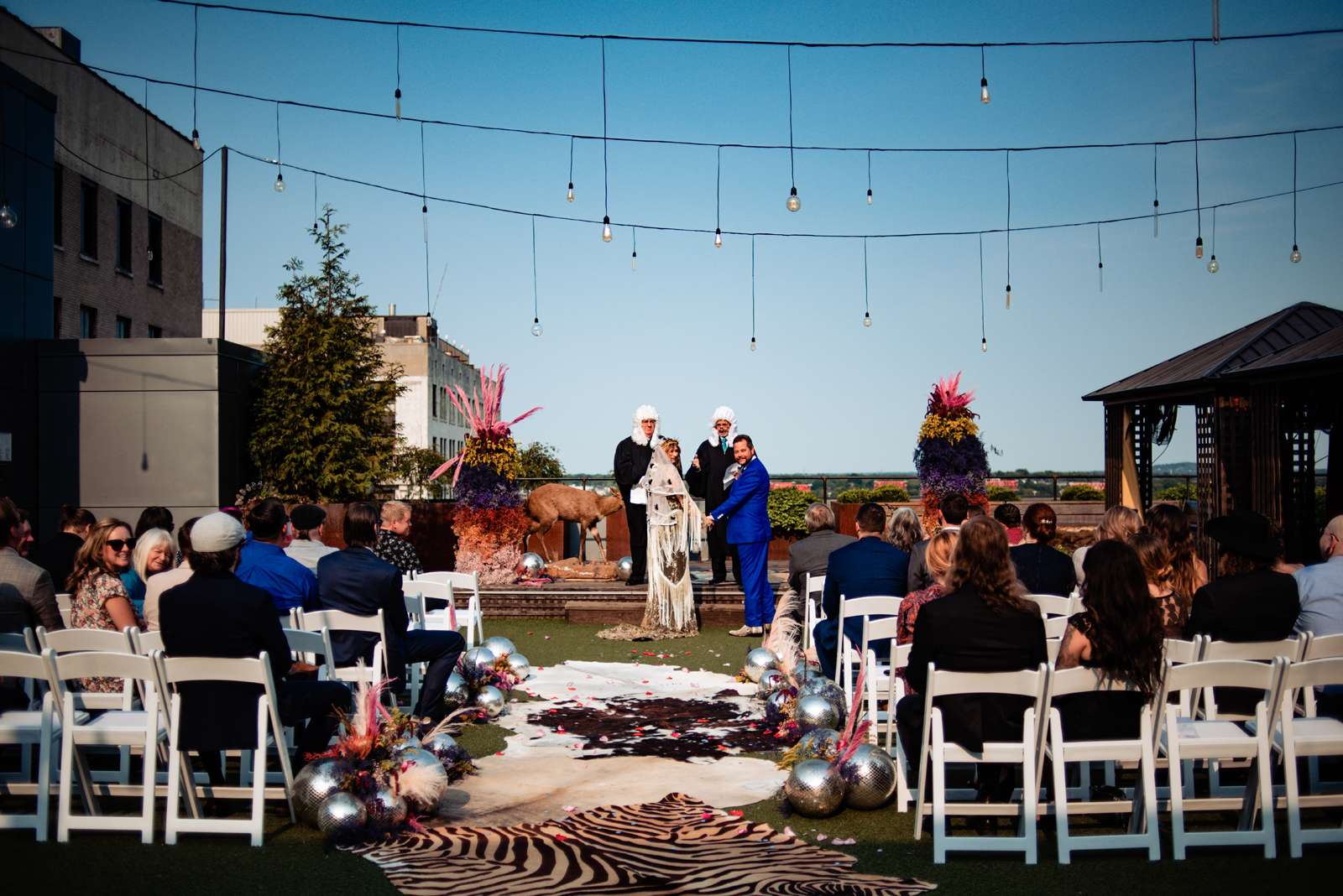 Continue reading