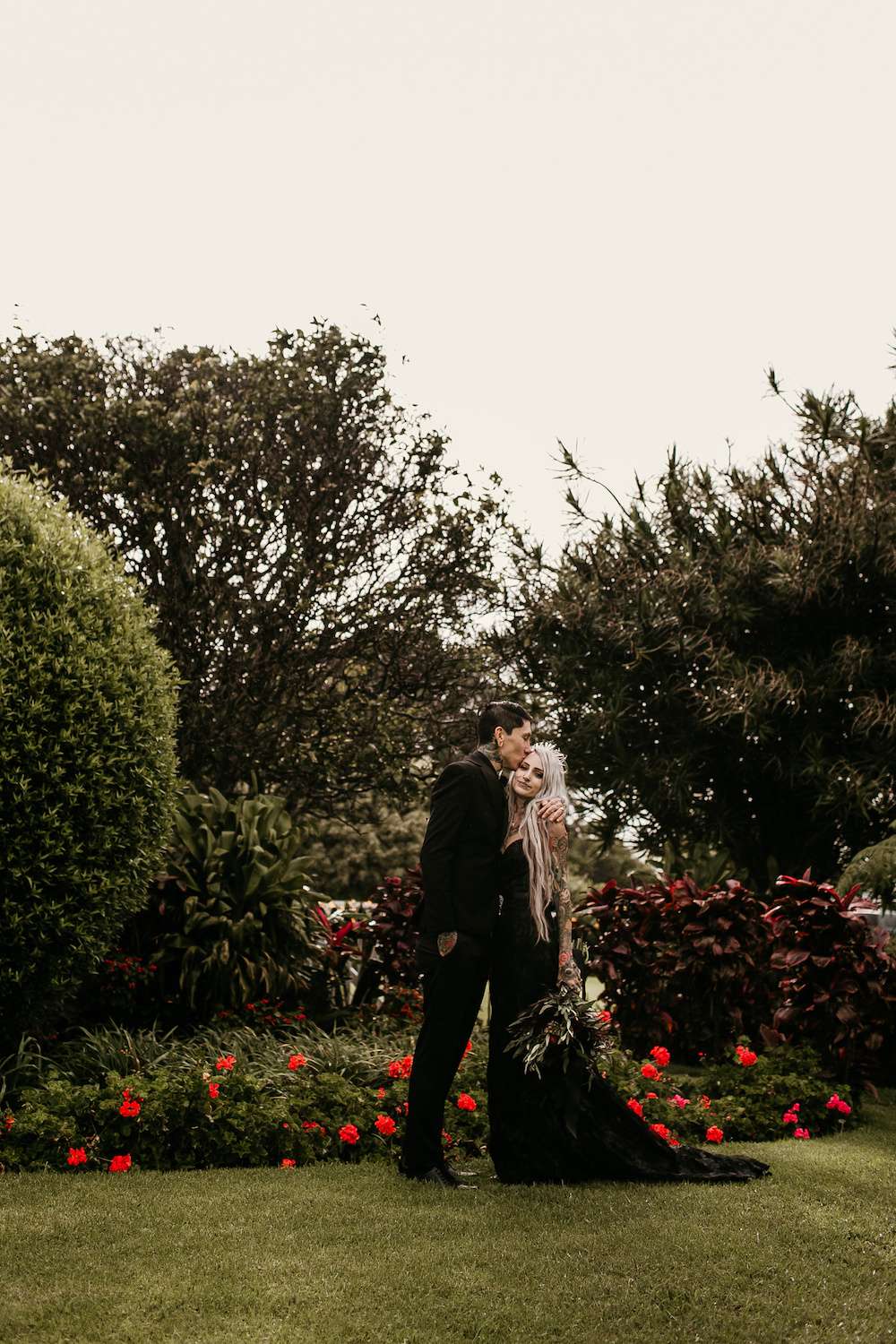 Hold onto your hats, ladies and gents, and if you're not wearing a hat, hold on to just about anything, because this Friday 13th wedding is going to shake you to your core. The most incredible couple, deep colour palette and gothic styling have come together in this amazing wiccan-inspired wedding, where all of the Rock n Roll Bride aesthetic stars have aligned.
Their theme was "a gothic/occult vibe – but one that wouldn't give our parents a heart attack!" Chelsea explains. "Dark, elegant, and romantic – kind of like what you'd imagine Morticia and Gomez Adams' wedding to be like."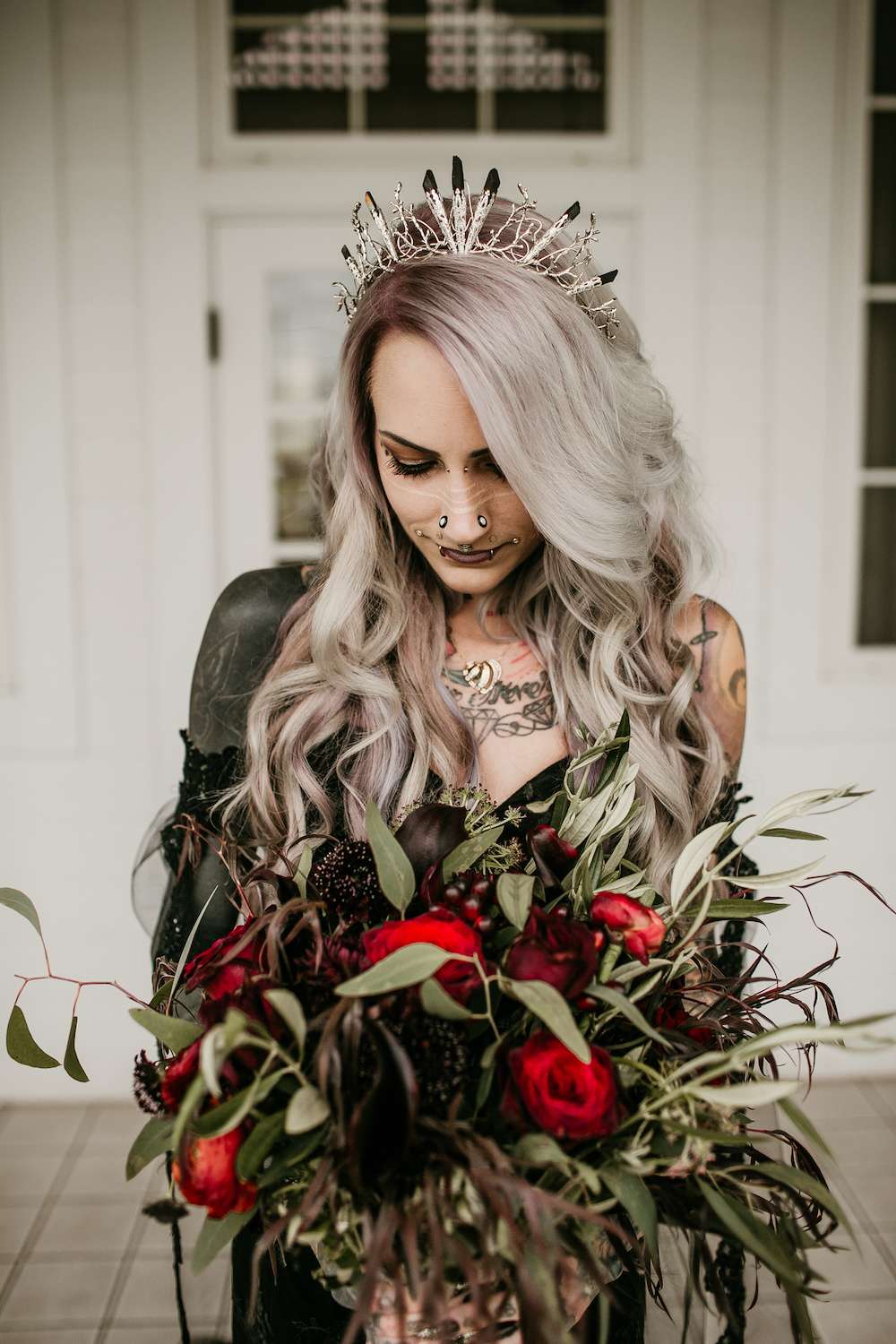 With their wedding on Friday 13th, they wanted a dark and spooky vibe without the cheesiness of a Halloween wedding. "We decided on a very dark colour theme, with black and deep red, and had a handfasting ceremony in the middle of the woods. We also got some aweomse pictures in some creepy animal masks!"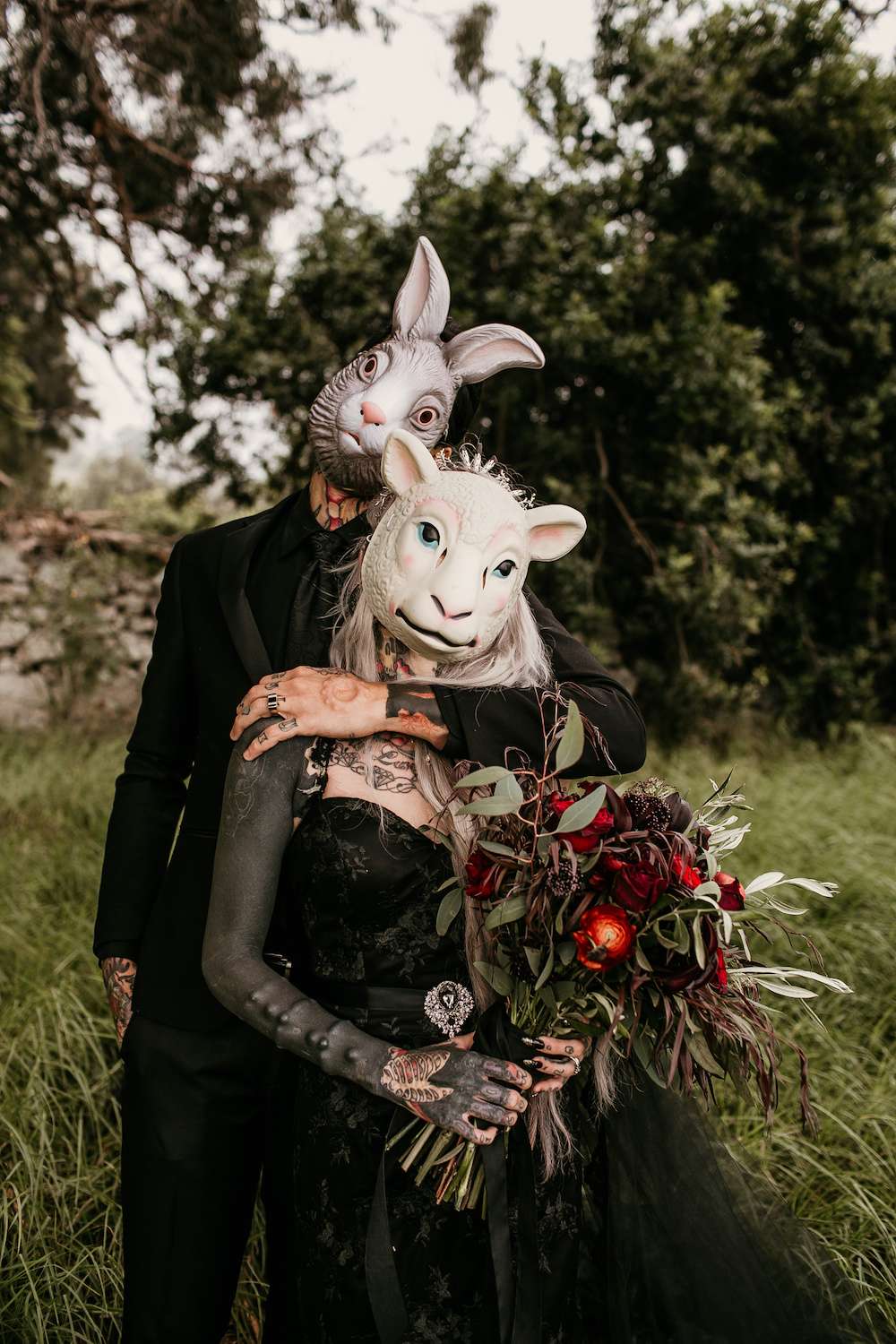 Chelsea got her black caped wedding dress from Amazon for under $100, striking lucky with a risky decision. "I did spend a few hundred on alterations, but that sill cost me less than any wedding dress would." She also wore a crystal crown from HowlingMoonUK in her lilac hair and plugs from OaksAesthetics.