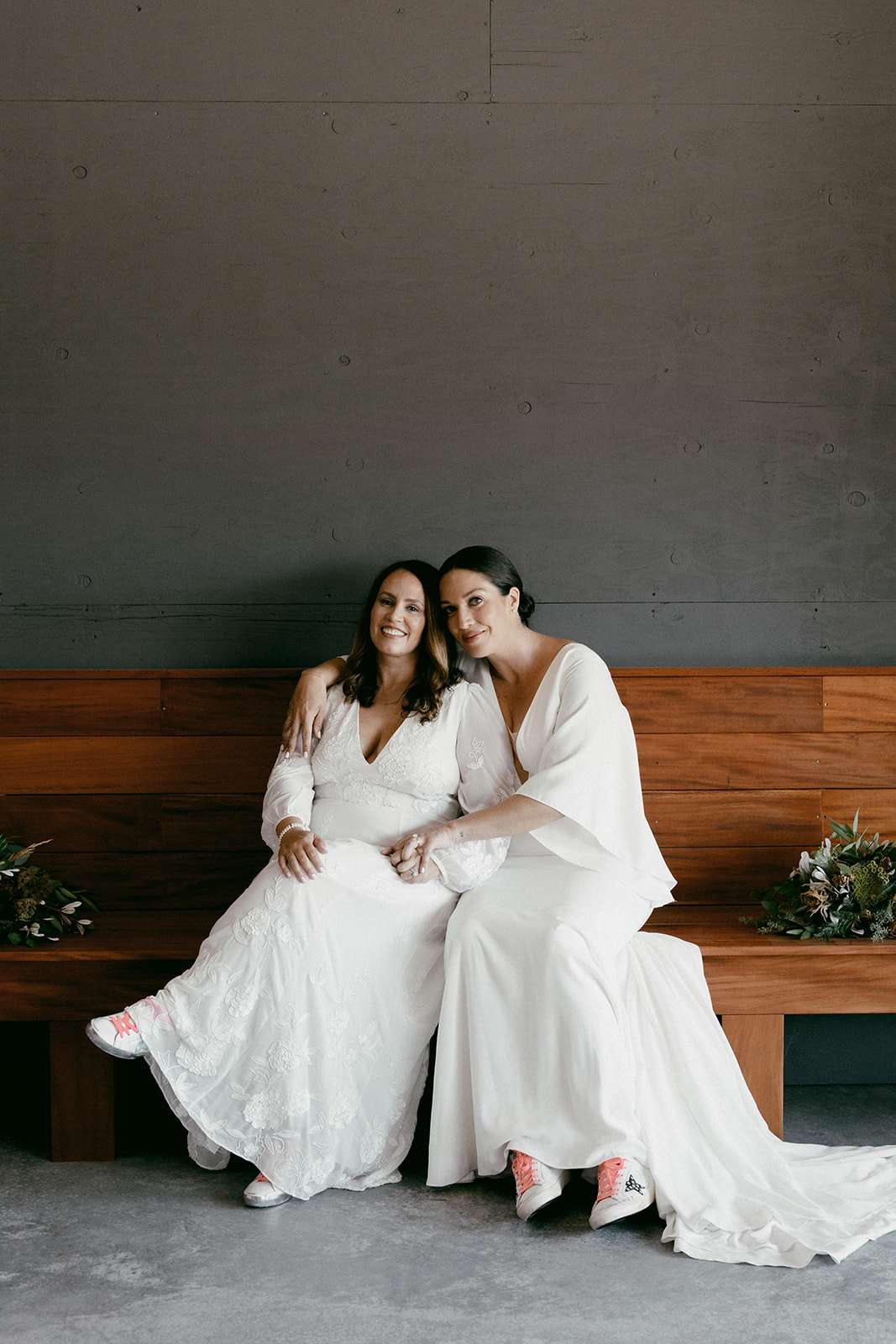 Describing their wedding theme as a mix of "backyard party, bougie and chic", Sydney and Crystal transformed their friend's lumberyard into the most fantastic wedding venue. With the help of their wedding planner, Elise of Brannan Events they had muted colour palette, serpentine style dining tables and they served Chipotle for dinner!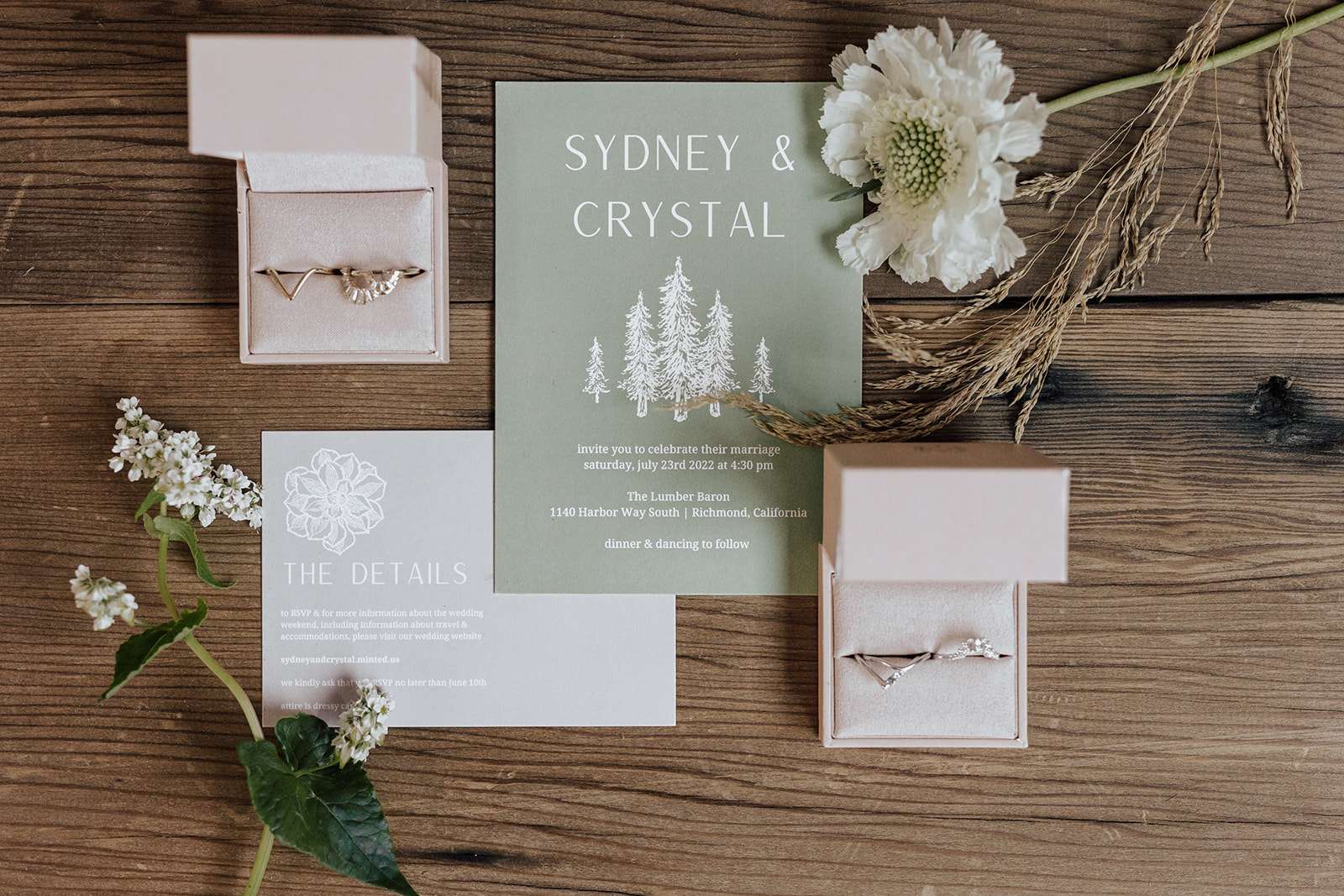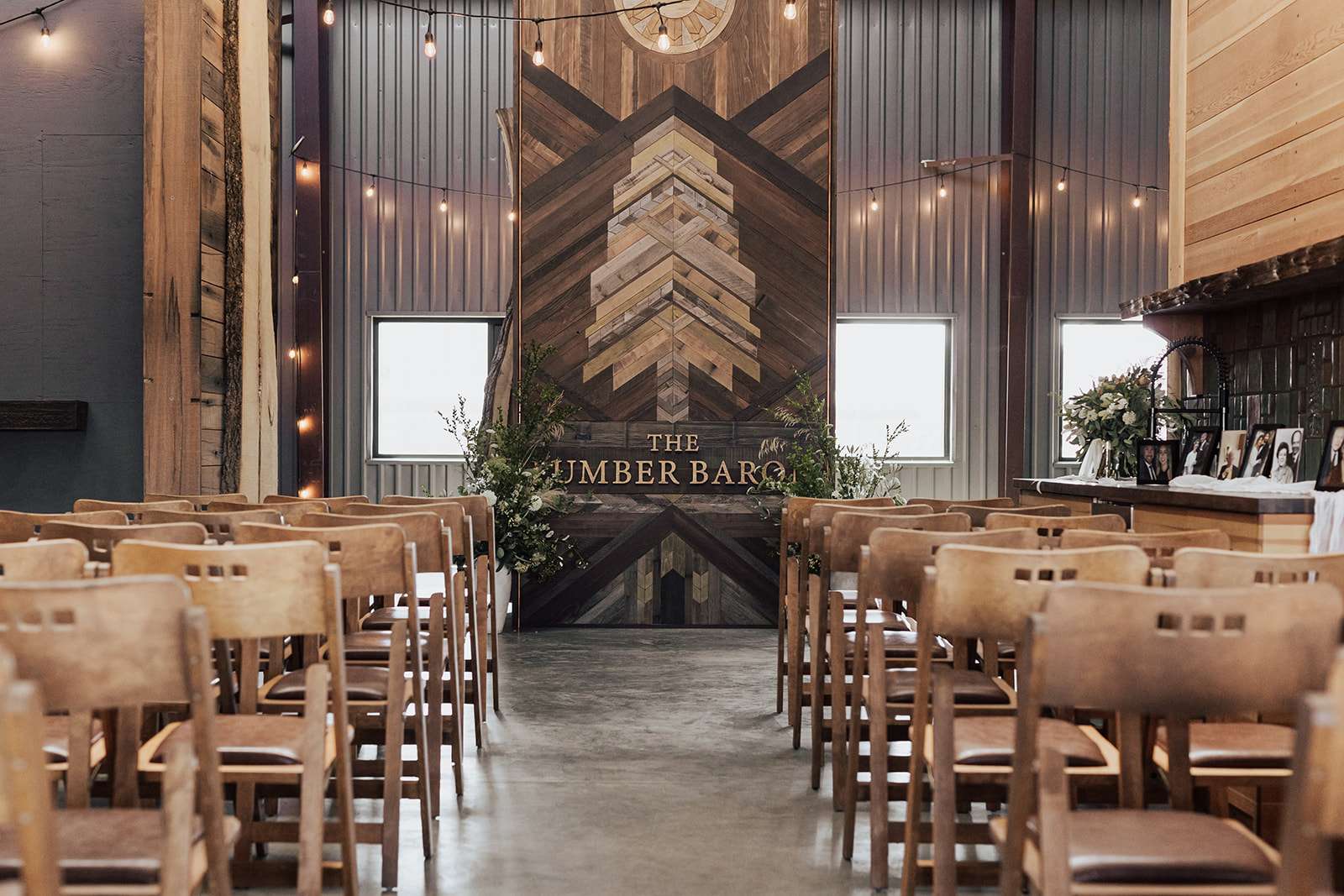 Both brides wore different but complimentary outfits and matching Golden Goose trainers. They had no idea what the other was going to wear and did a 'first look' followed by a private exchange of vows which was a really special moment. They also asked all of their immediate family and loved ones to wear white with them and did an outfit reveal to them too!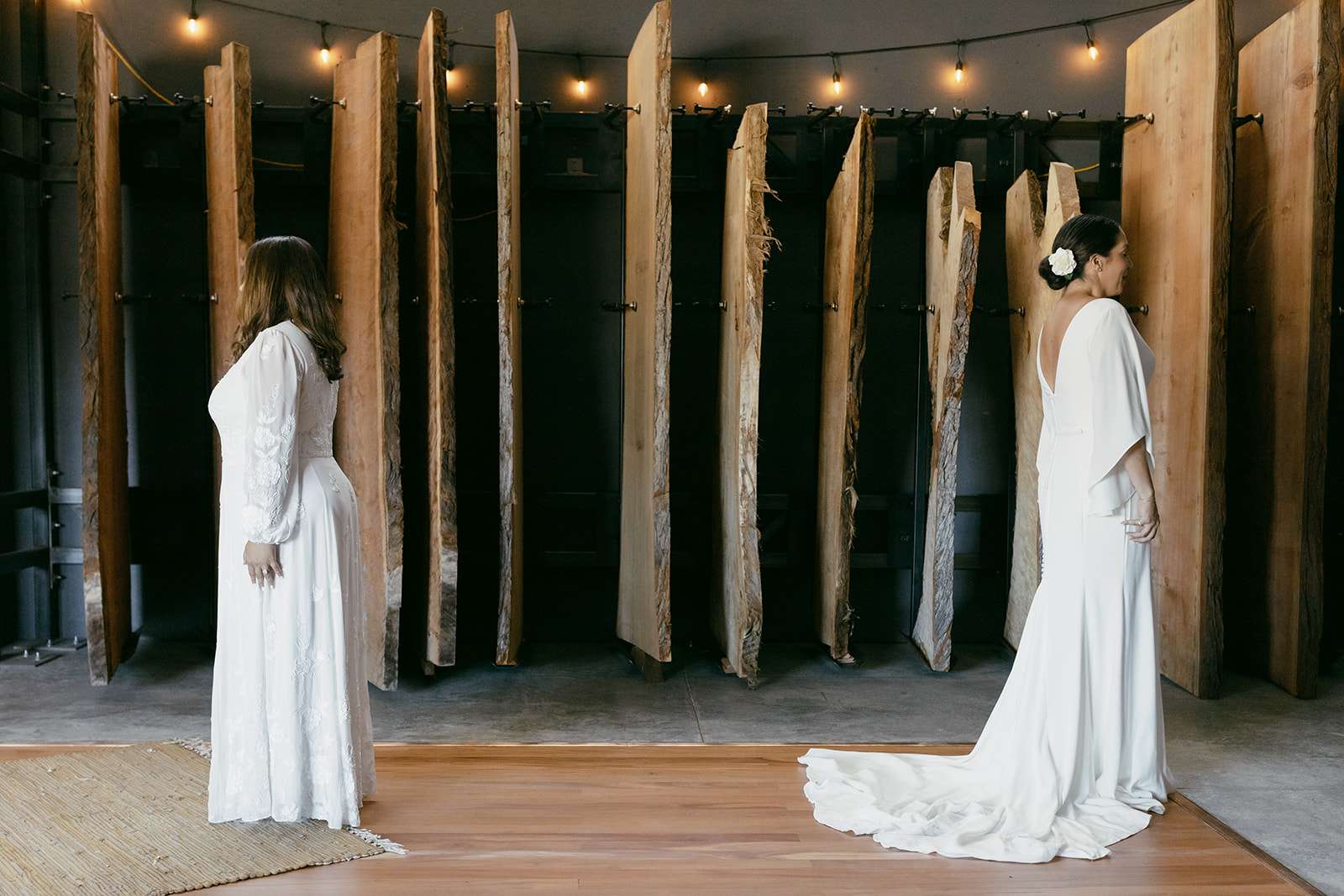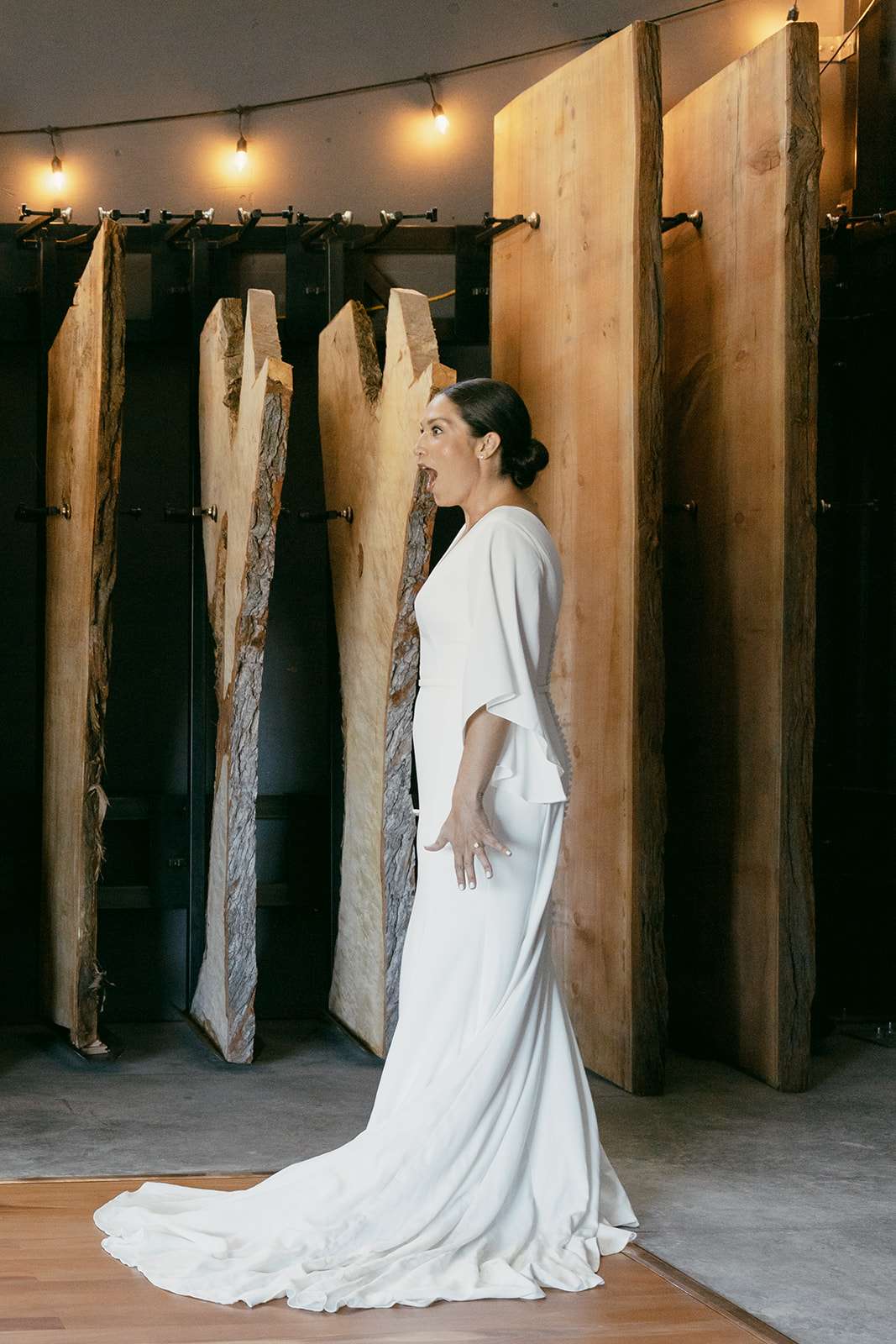 The ceremony aisle was a pathway through giant bays of reclaimed wood. Instead of a traditional bridal party, their siblings handed out White Claws from wicker baskets and instead of flower girls, both of grandmother's walked down the aisle together while everyone cheered them on.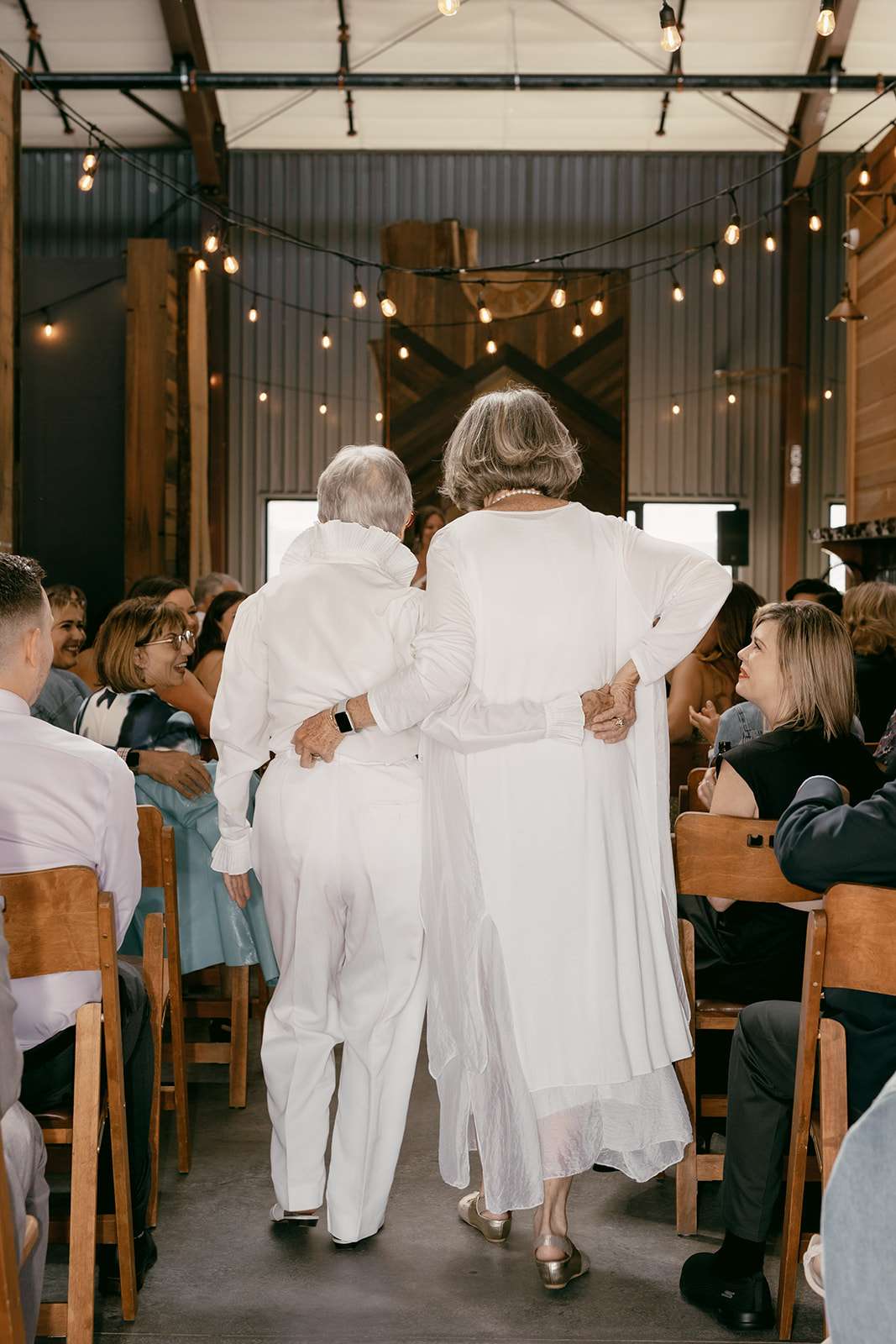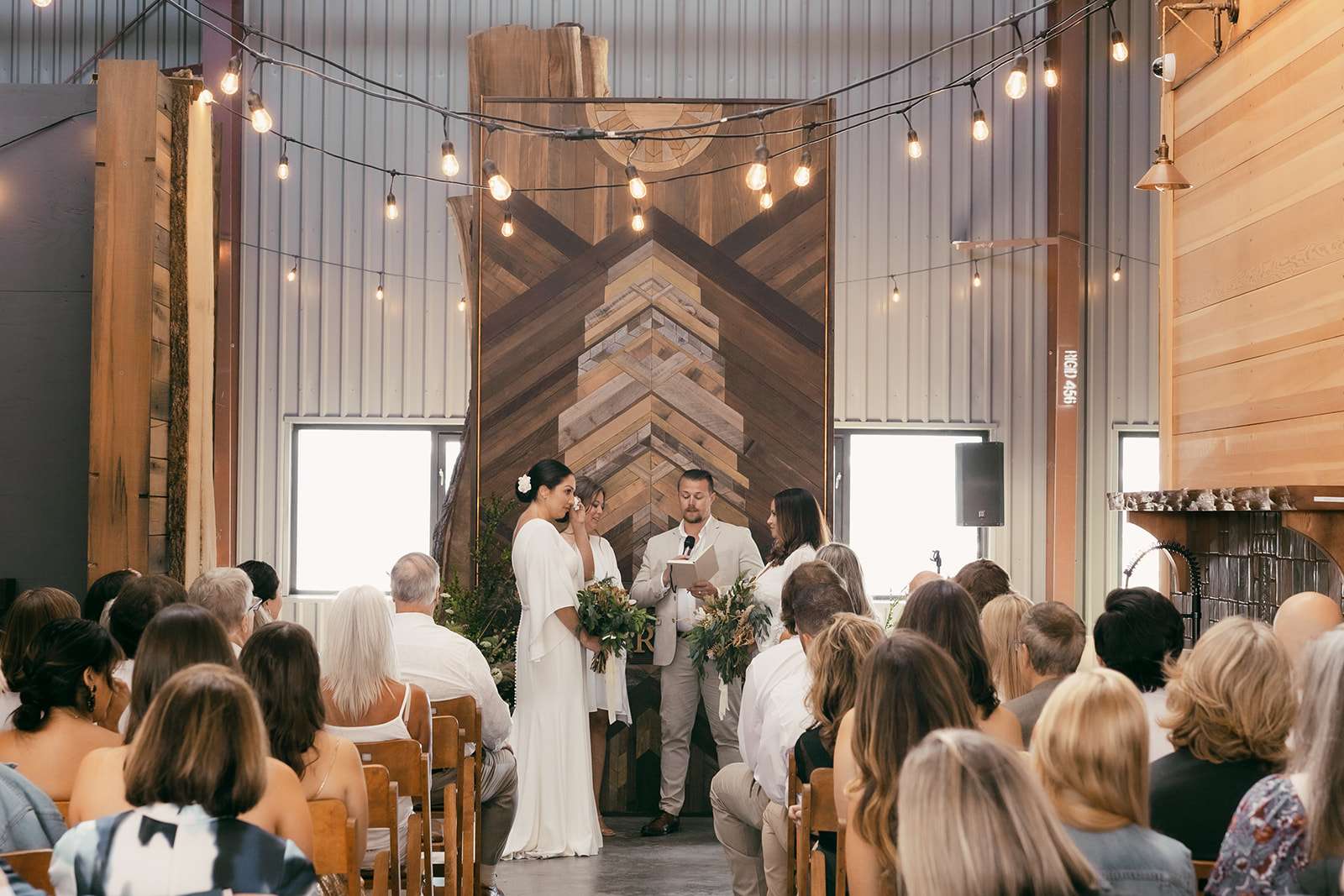 "For the ceremony and party, we essentially wanted to host an amazing party for our friends and family", they said. "After the ceremony, the Ranch Waters, one of our three signature cocktails, started flowing and guests noshed on chips, guacamole and quesadillas during cocktail hour. For dinner, we served burritos and for dessert we served Johnny's doughnuts. For anyone who is wondering, it is in fact possible to turn Chipotle into elegant wedding dinner fare!"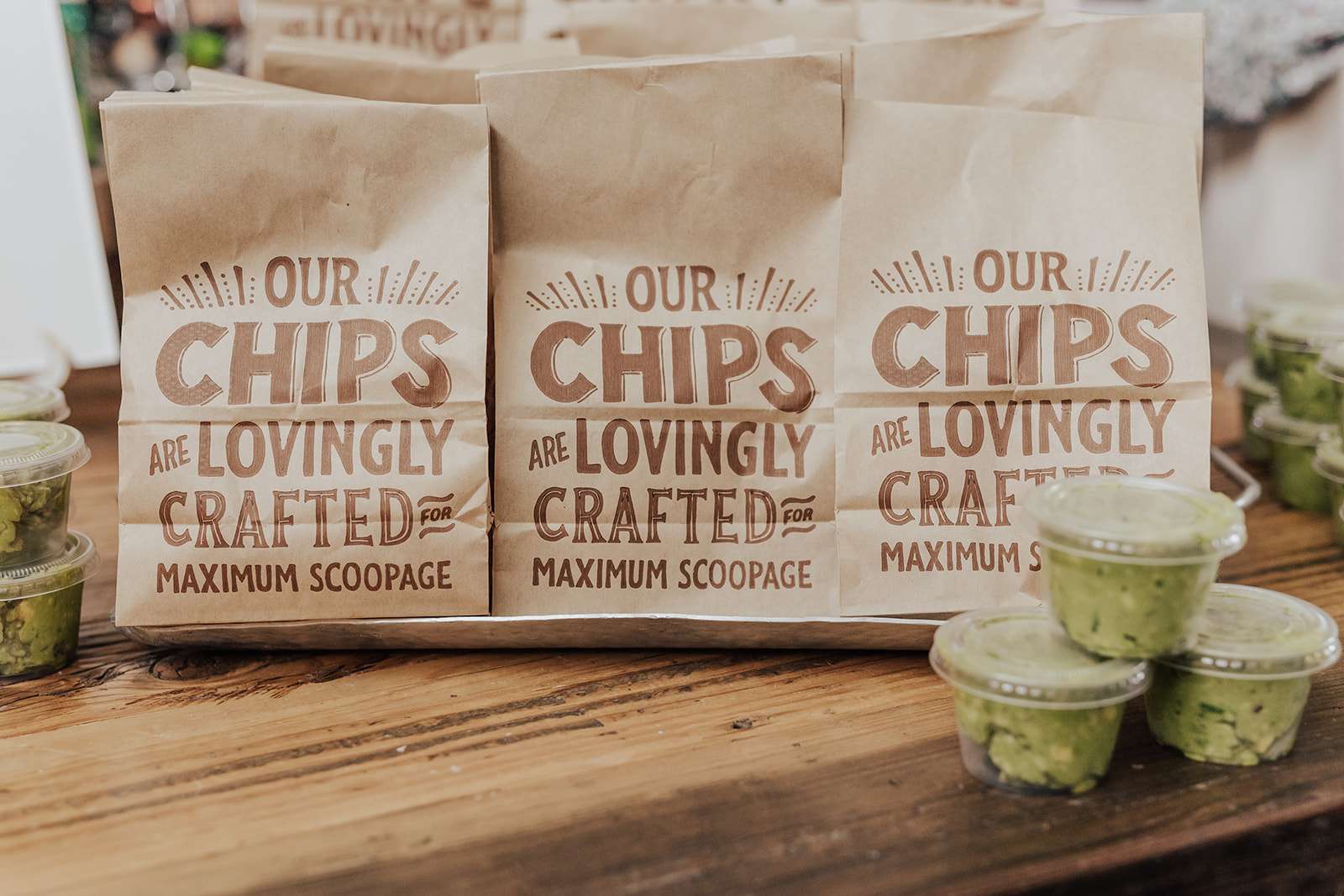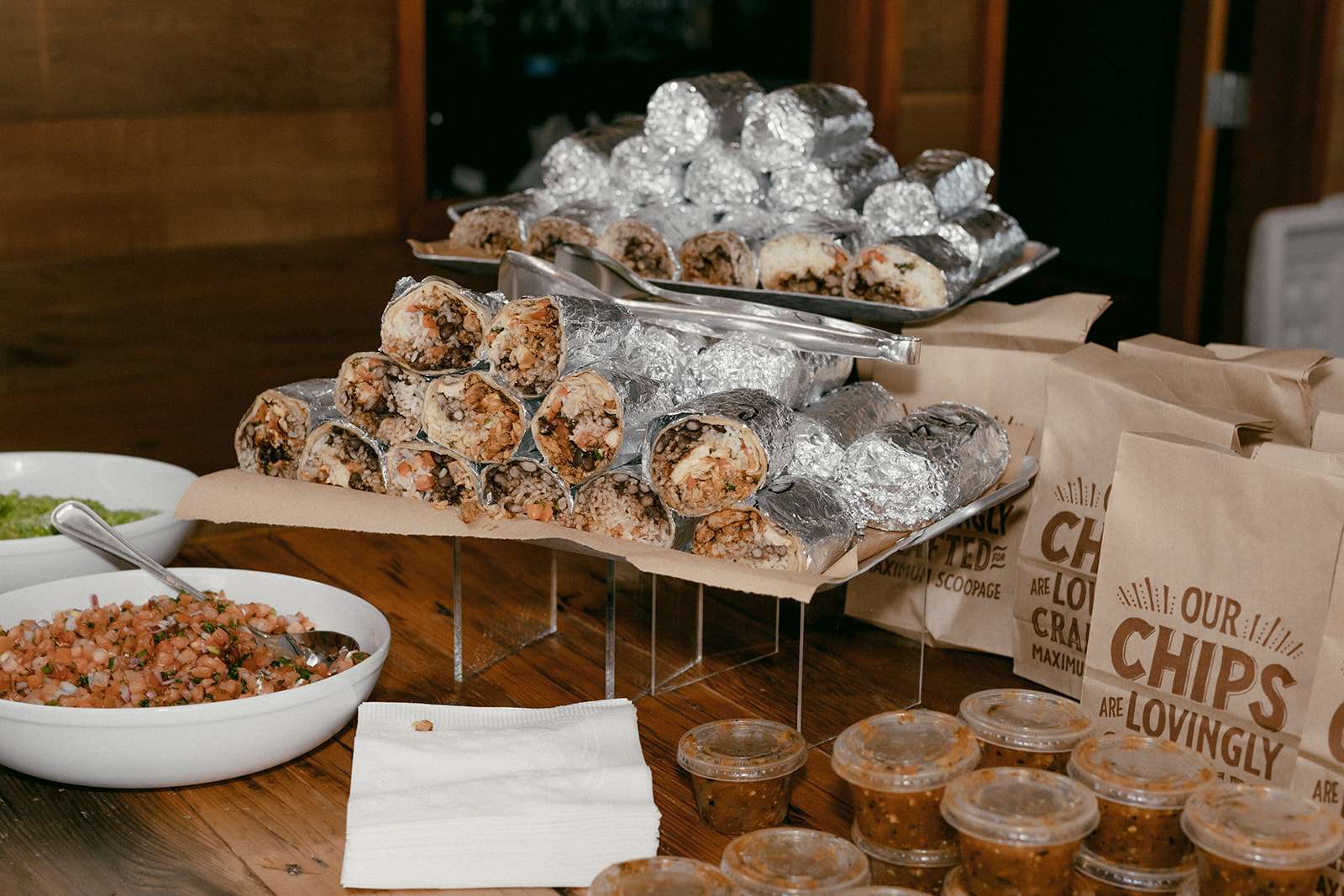 When asked what their favourite part of wedding planning was, the couple gave props to their wedding planner, Elise. "She made our vision come to life and calmed Sydney's planning anxiety around the clock", they said. "There would not have been a wedding without her. She was our biggest expense but it is worth noting that we were gifted the use of the venue by our dear friends so it balanced out."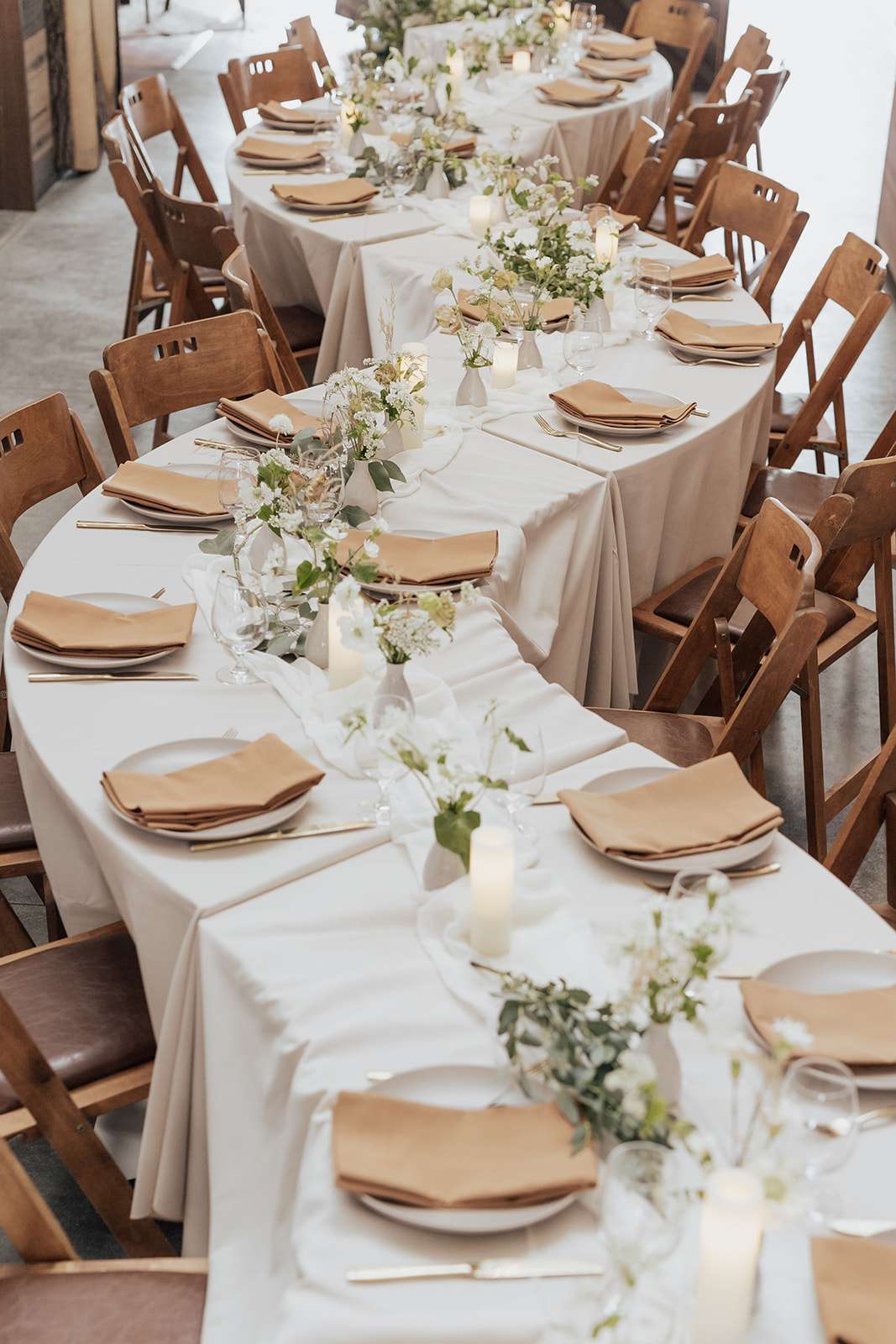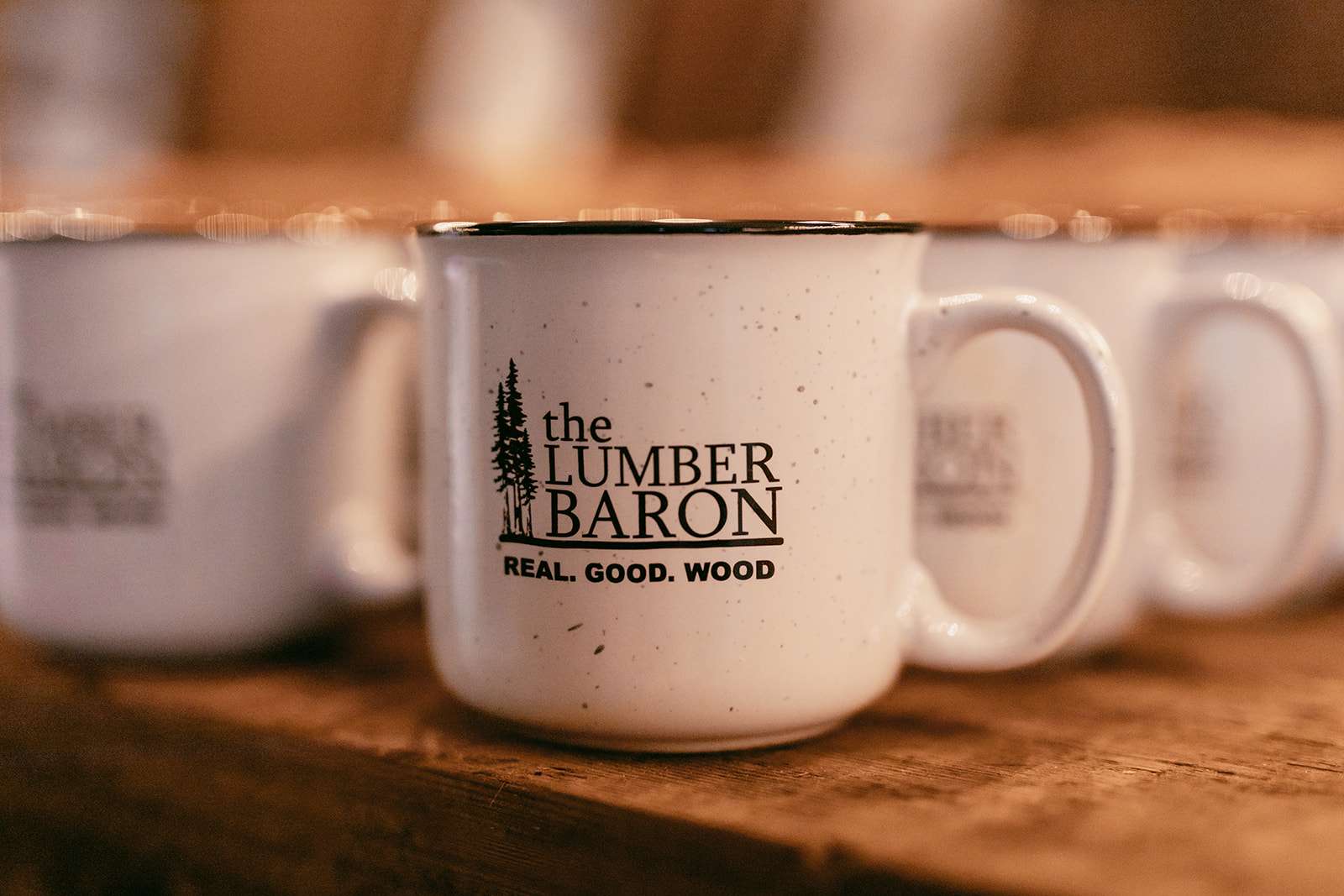 Their favourite part of the wedding day was not following every wedding tradition but rather making the experience entirely their own. They were also immensely grateful that their loved ones dedicated an entire weekend to celebrate with them.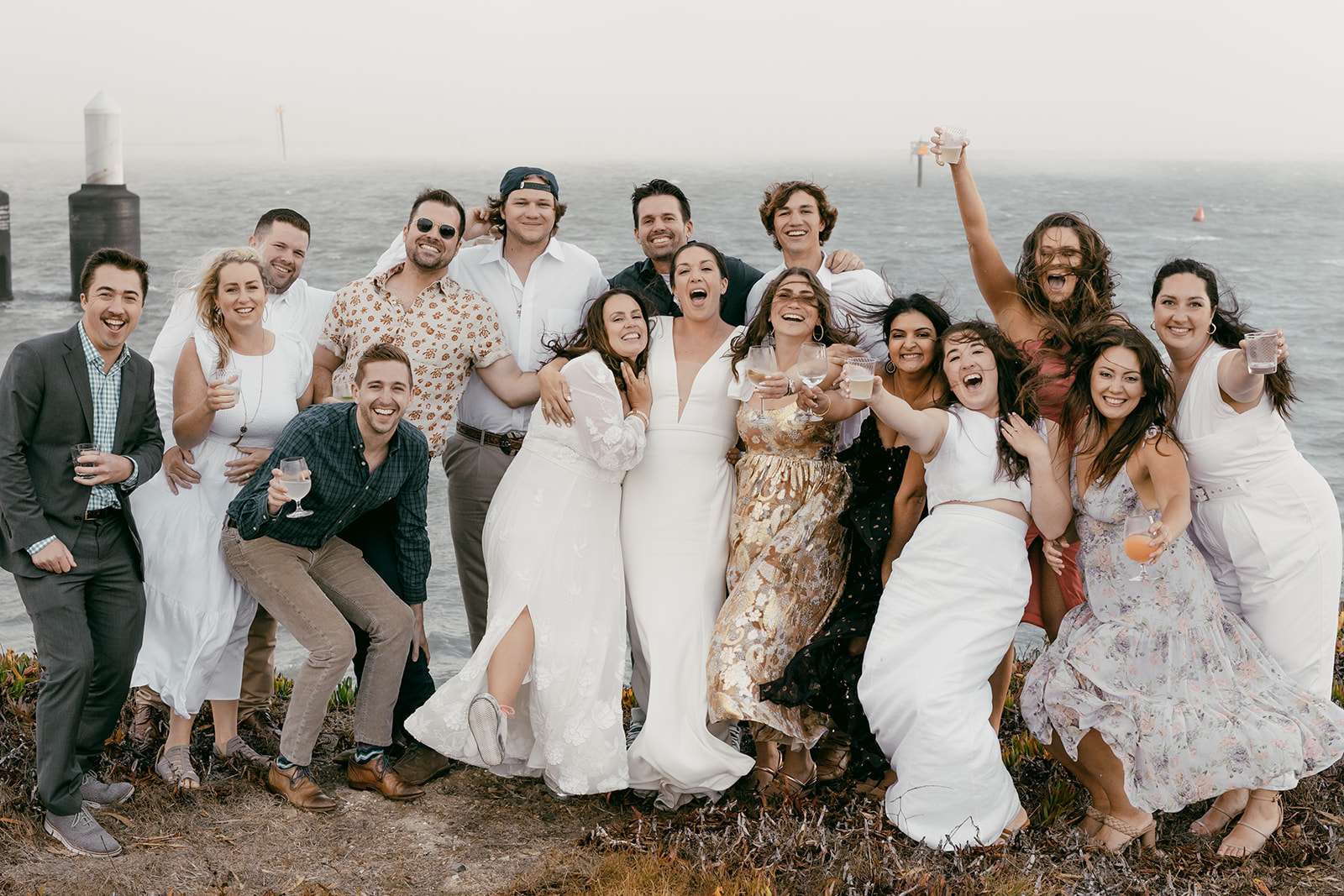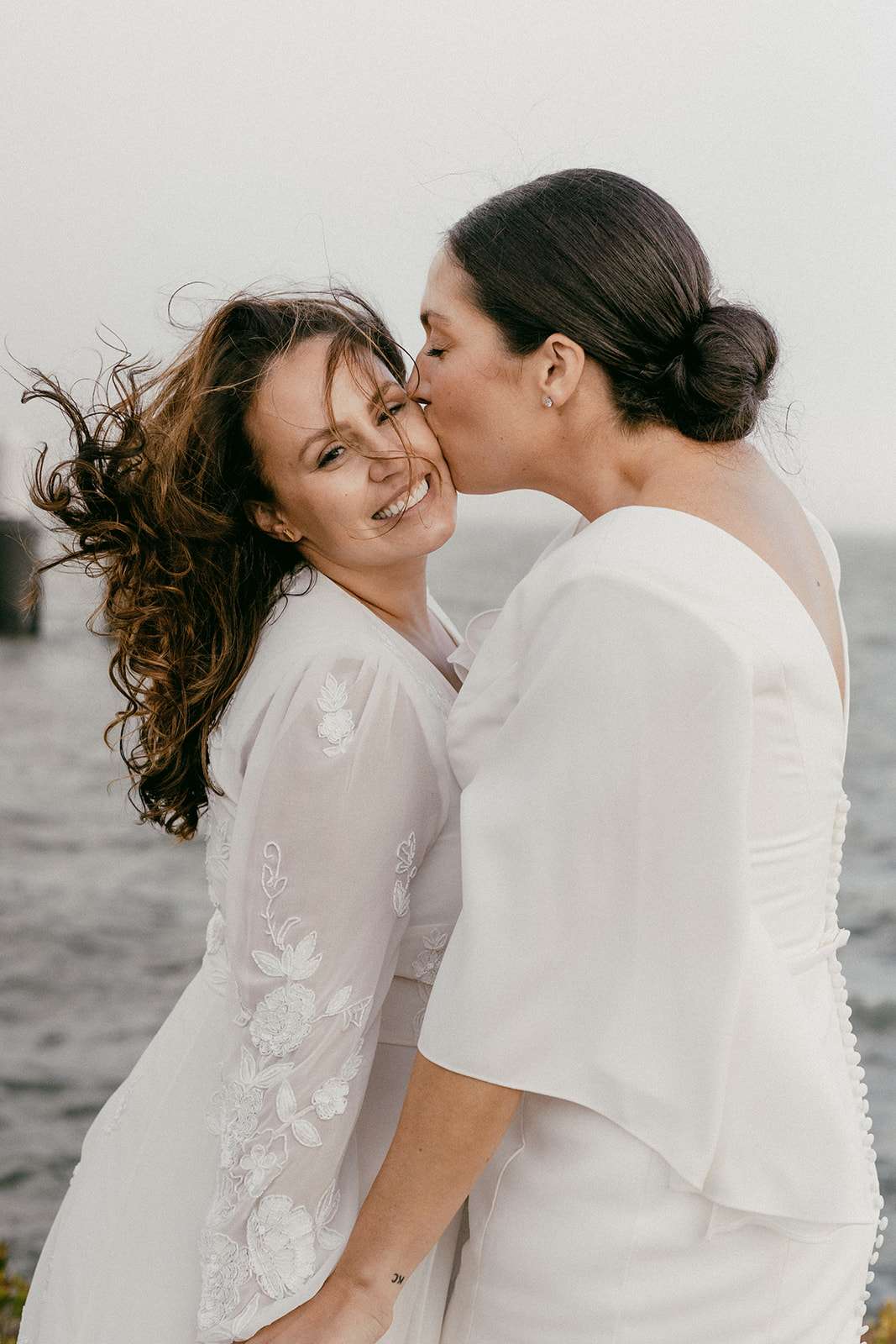 "We found special ways to spend time with our friends and family during our wedding weekend", they explained. "These ranged from having our welcome party at the local dive bar to renting a sailboat with just our immediate family and a welcome dinner at one of our favourite local Mexican restaurants. It was an incredible way to get to soak it all in."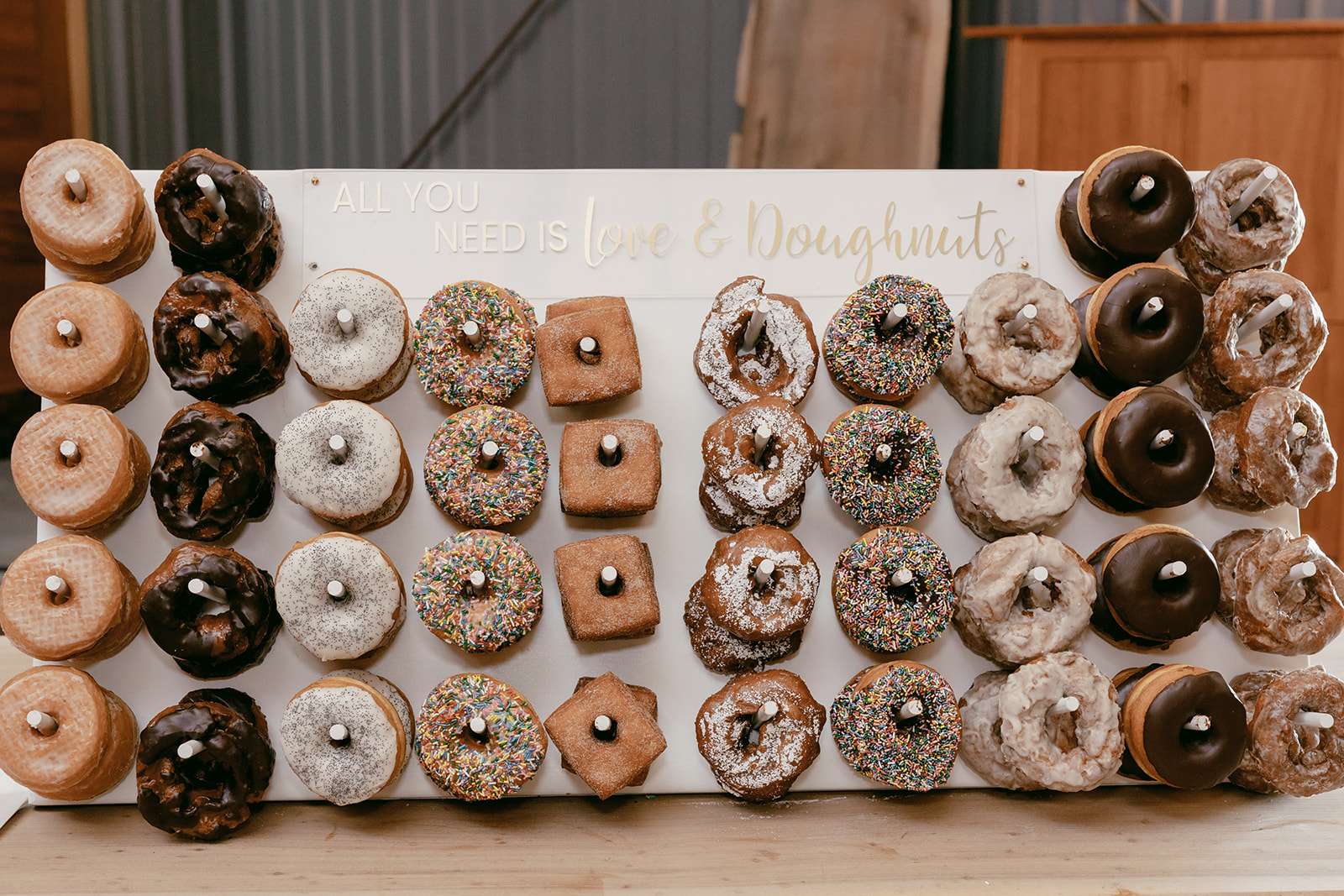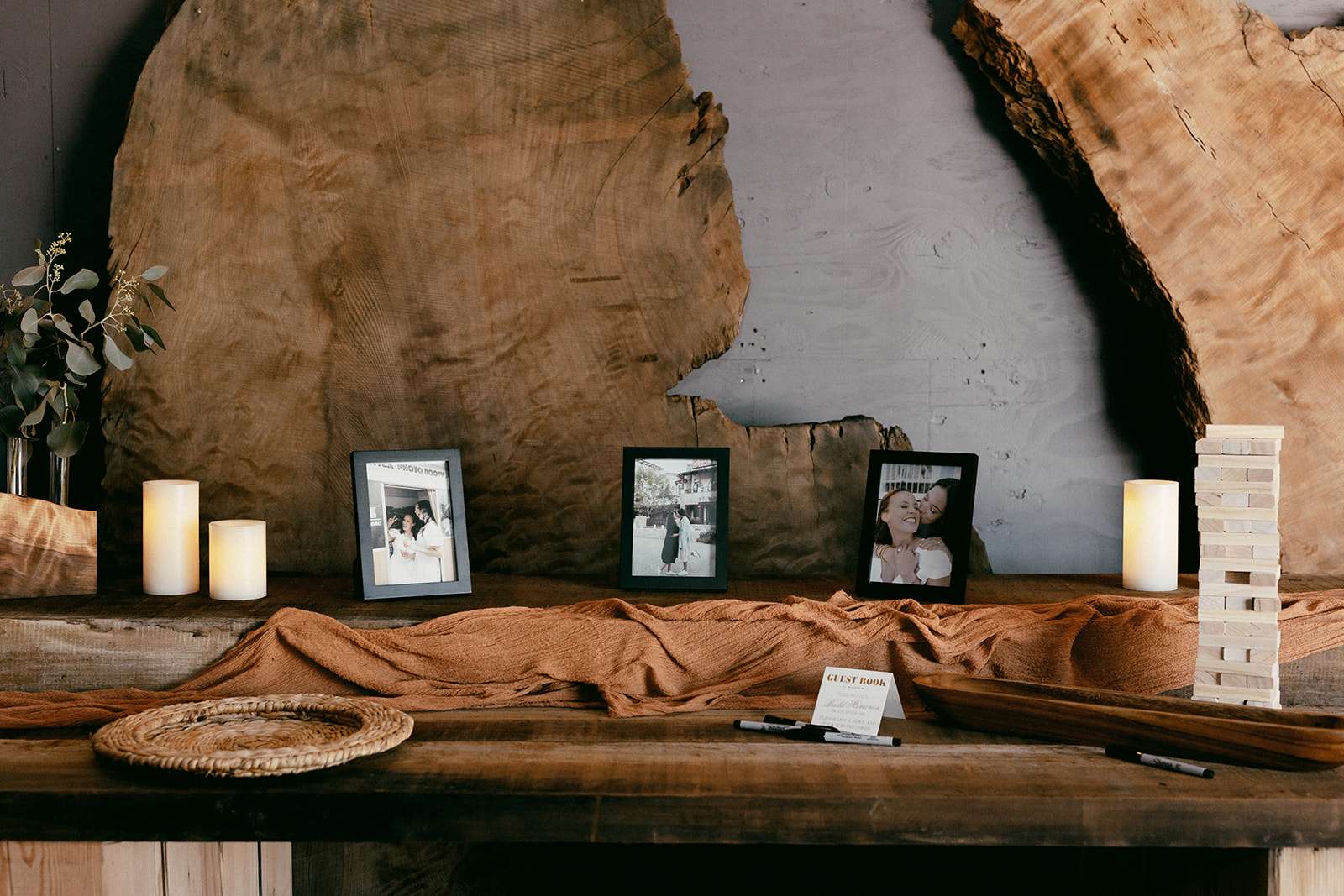 In closing, Sydney and Crystal shared this advice to future couples: "Enjoy the entire process because the actual day goes by so fast. Take moments to pause during the ceremony and reception to soak it all in."