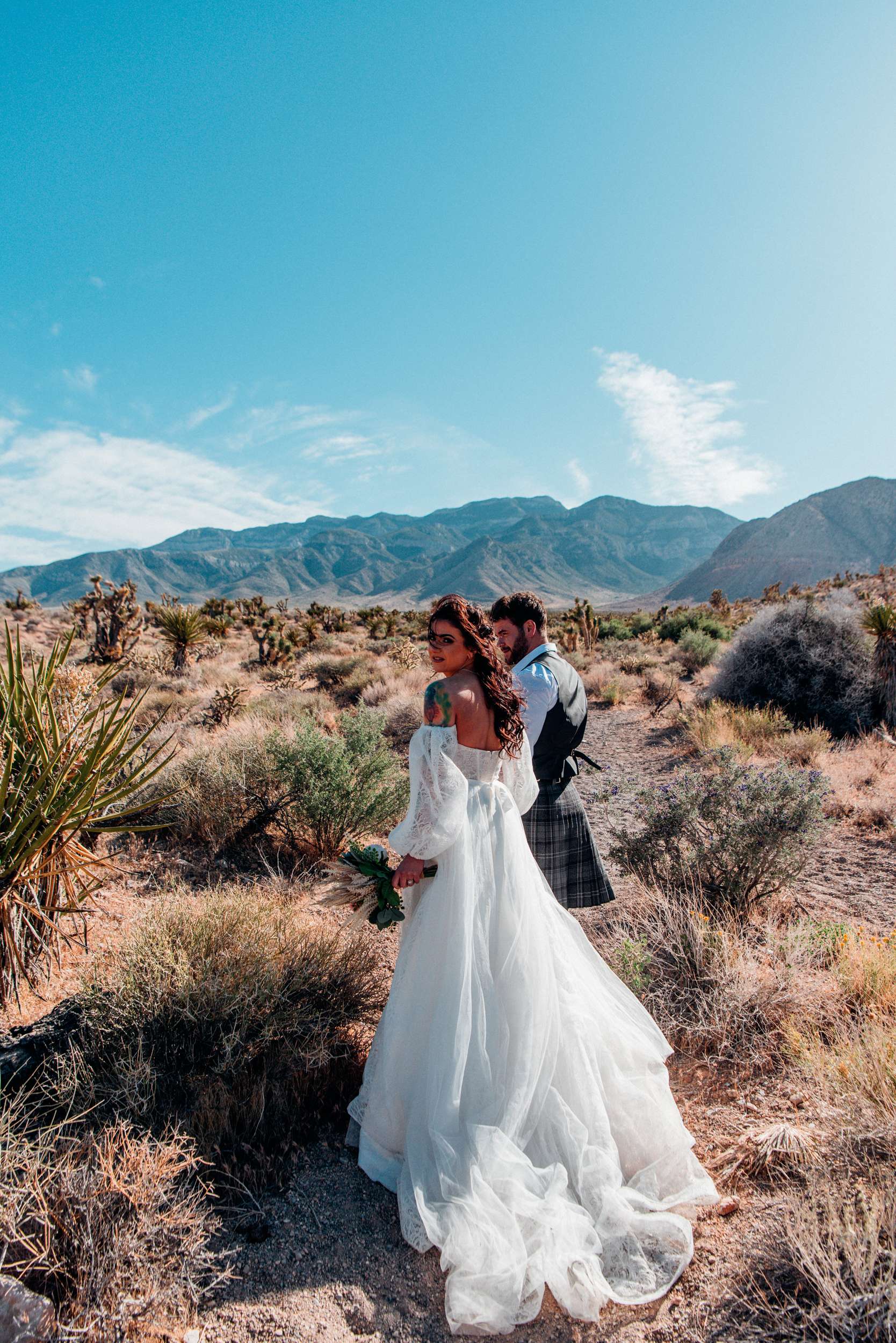 Not wanting to be the centre of attention or have a big wedding, Keren and Ben instead decided to fly to Vegas from Scotland to elope, just the two of them. They booked Peachy Keen Unions to help them organise the ceremony, Ashley Marie Myers to take the photos and Brazen Honey Films to make a video and winged pretty much everything else.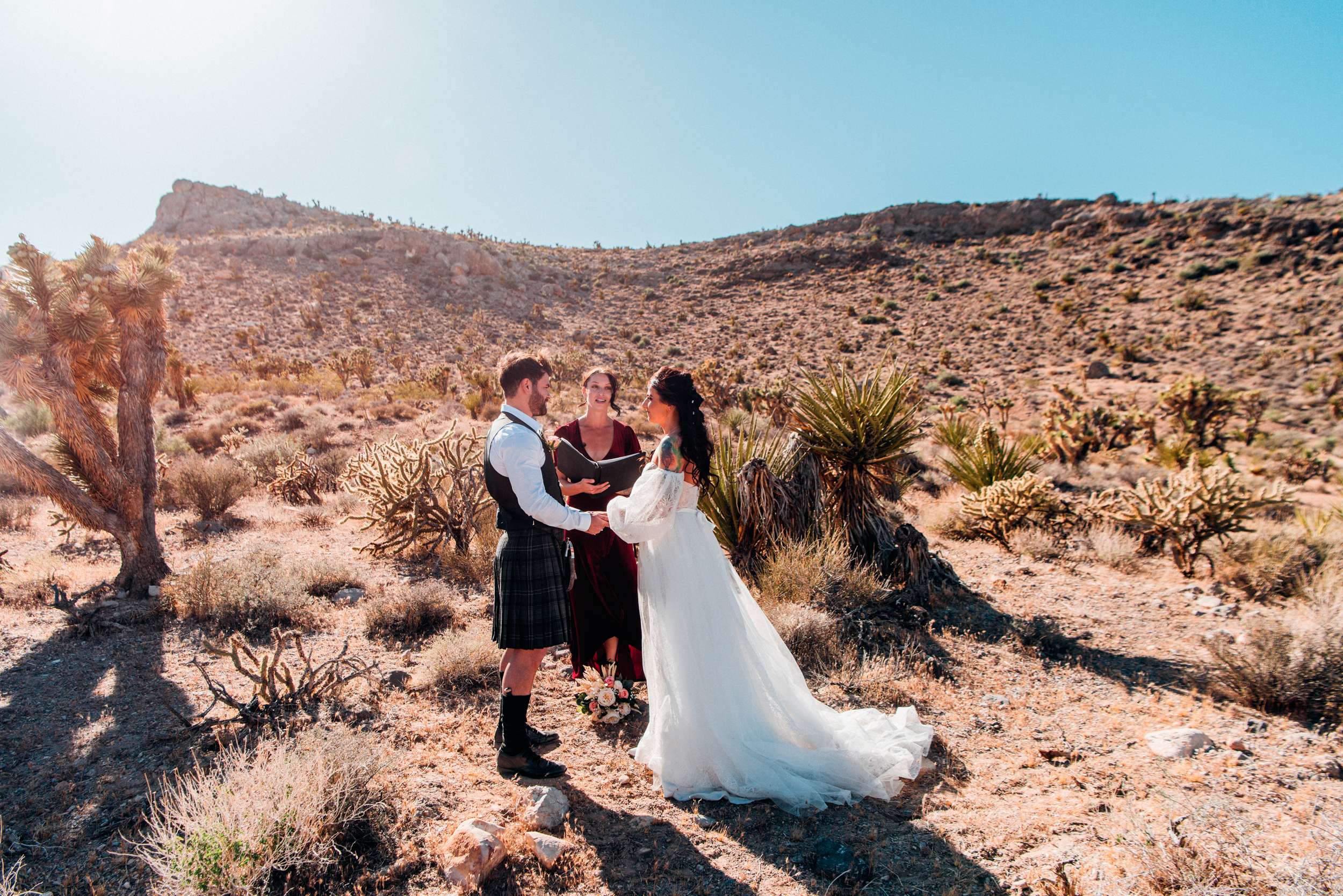 "The inspiration for our wedding was to make the day as low key and intimate as possible", said the bride. "We wanted to have a day that celebrated our love for each other whilst doing all the things we enjoy together – road trips, delicious food and having fun."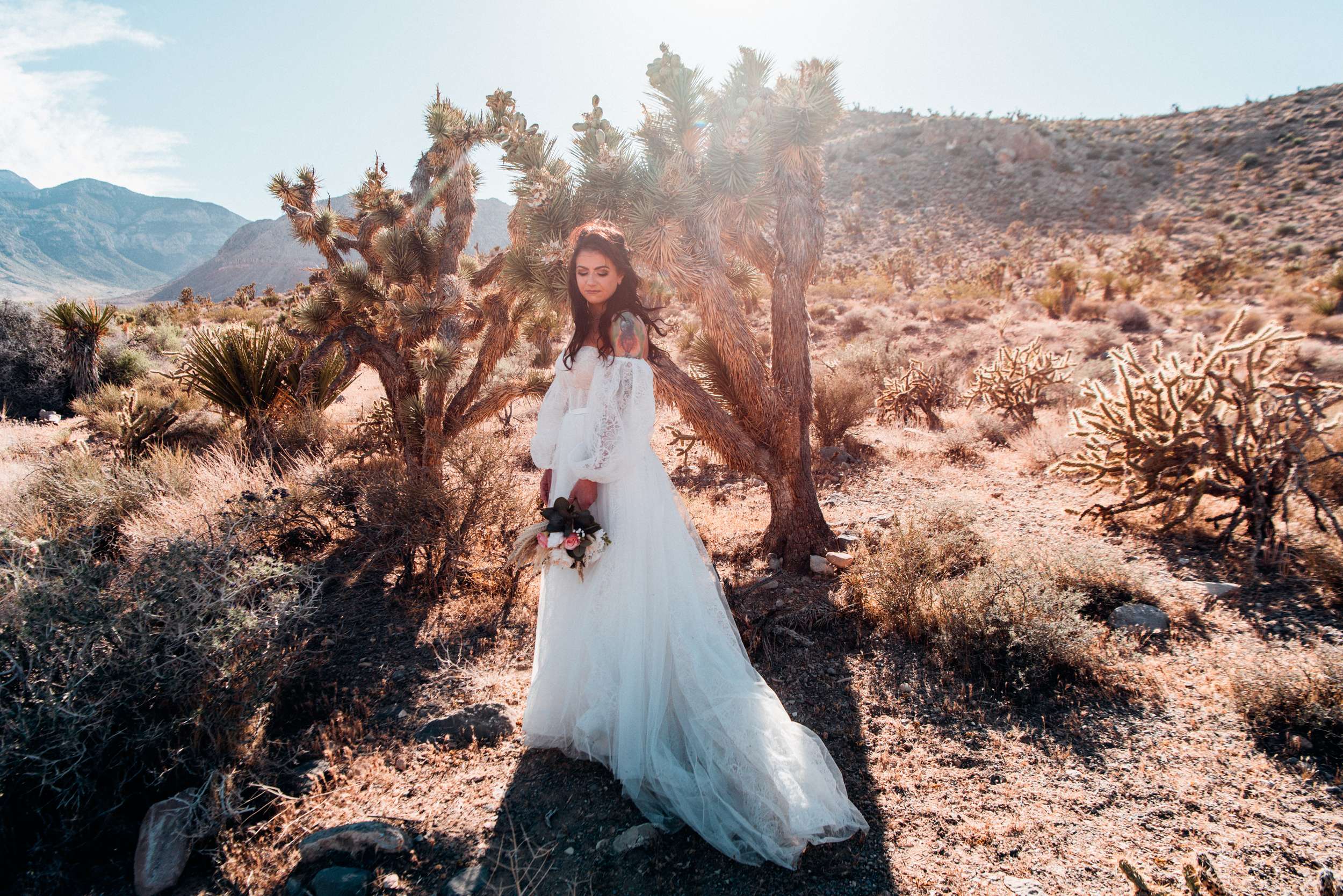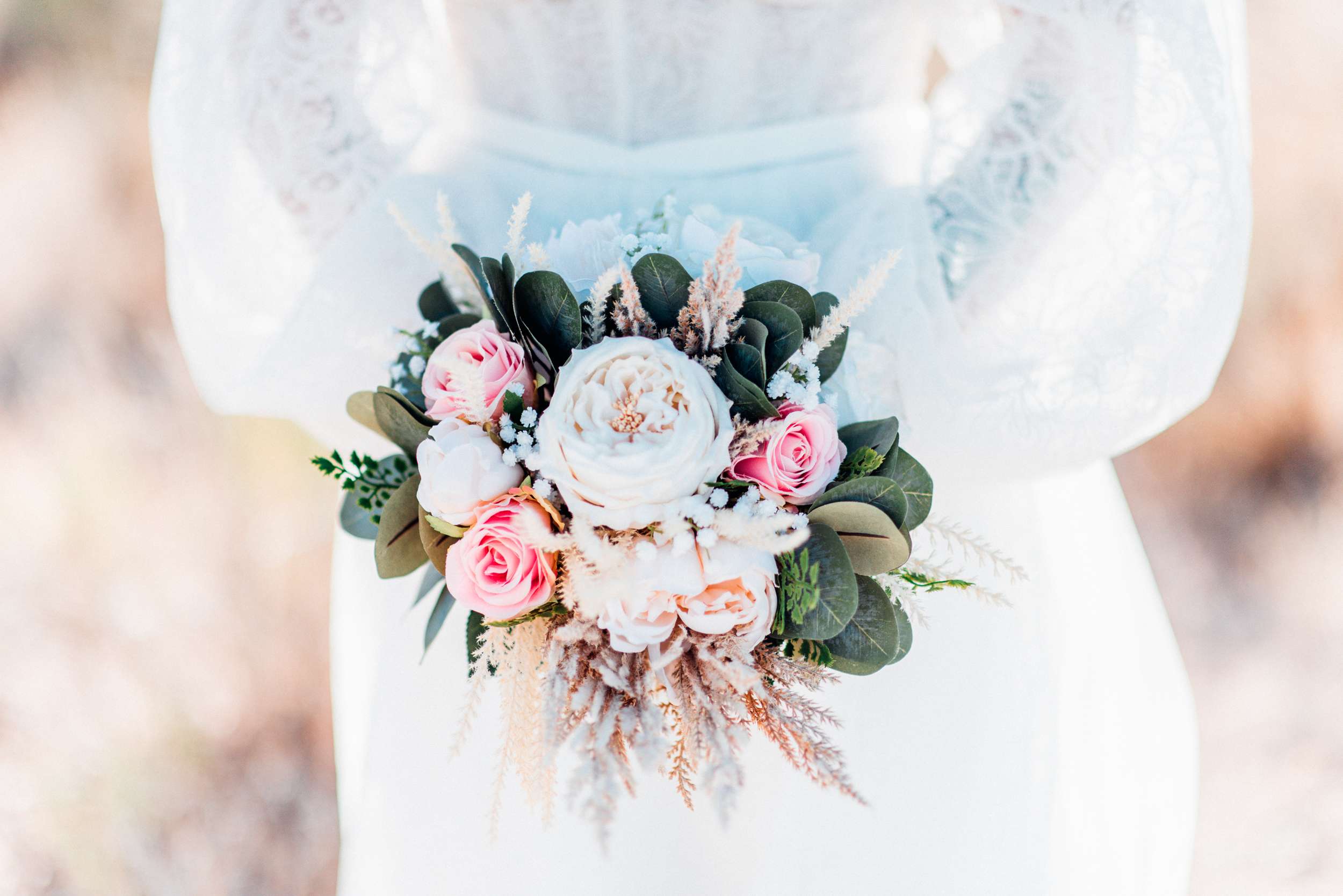 Hiring a Corvette and driving out to the desert for their ceremony, they had a really personal and meaningful experience. They read their self-written vows to each other with no-one but their vendors there. There was no reception or cake, instead they walked down The Strip to Carlo's Bakery for cannolis and lobster tails!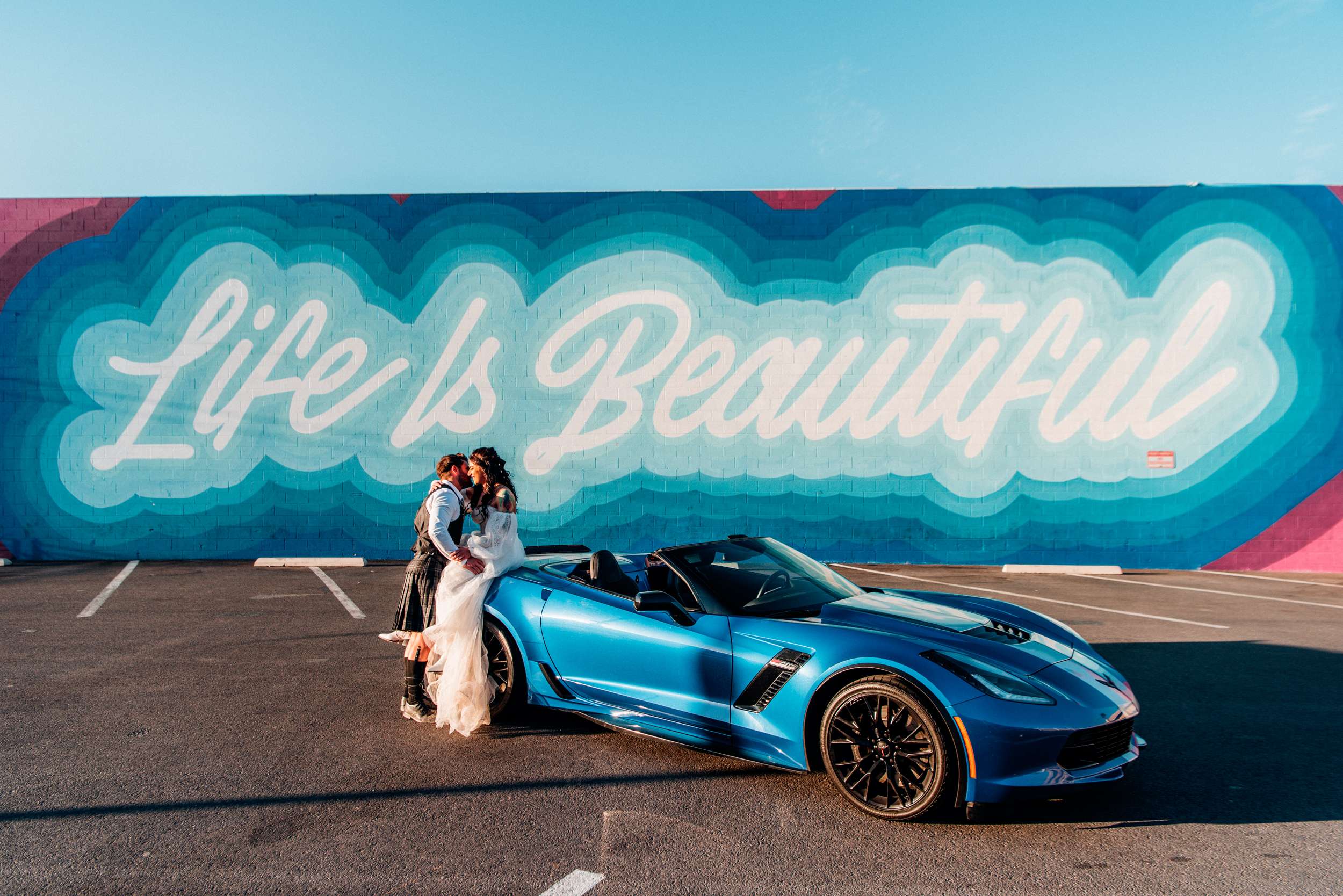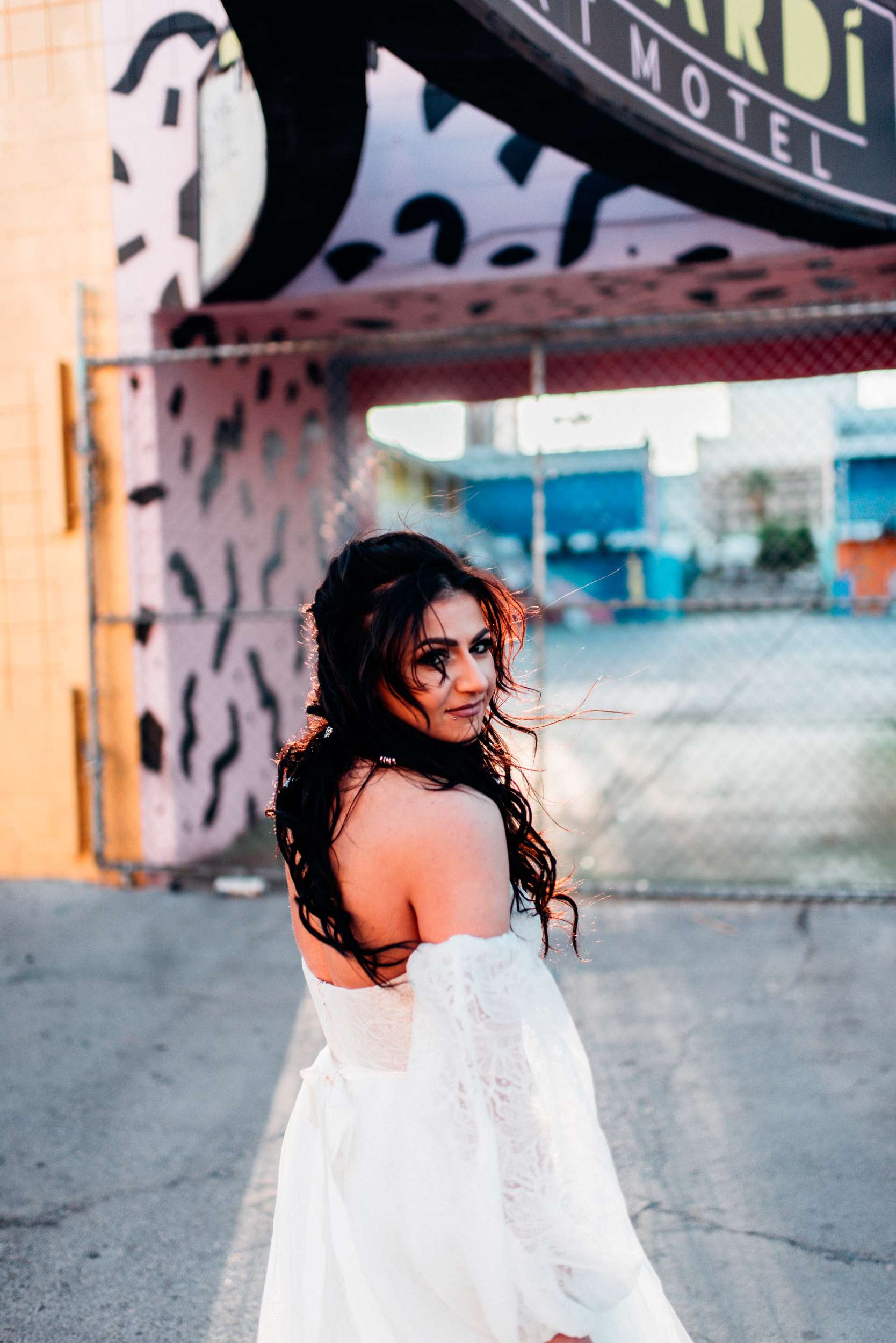 Although their day was idyllic and just what they wanted, there's a few small changes Karen and Ben would make if they were to do it all over again. "It would have been nice to have a sunset ceremony and then spend a little more time at Fremont Street whilst it was lit with neon signs", Keren said. "Also, we wish we had booked more time for our photos and video so we could have spent a little more time at each location. It was really fun traveling to the different locations and doing our pictures, however, once the that part was over and it was just us, it also felt really nice being in the moment and sharing just becoming husband and wife."