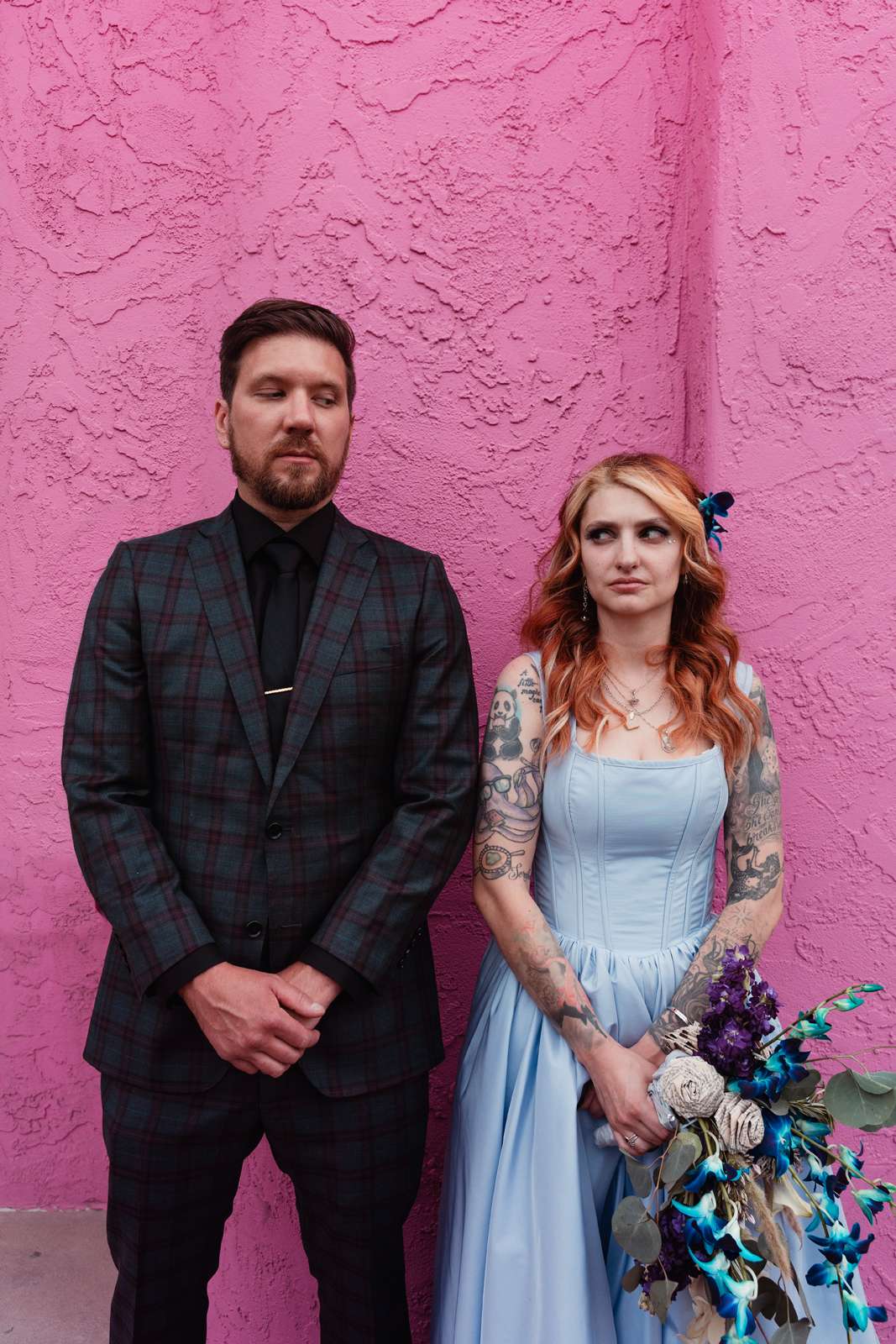 Whenever Lizzie and Jason tried to describe the theme of their wedding to anyone, the best they could come up with was "It's like if you were playing Scrabble while watching TV in a cottage in outer space". Jason proposed using a Scrabble game, which is why Scrabble was such a big element in the day and the bride even has a Scrabble tattoo!
They used elements of pop culture and fandoms throughout (the Pokémon cake, which was made by a friend was a particular highlight) had Scrabble boards as signs and the bride even created a 12-page wedding magazine for their guests!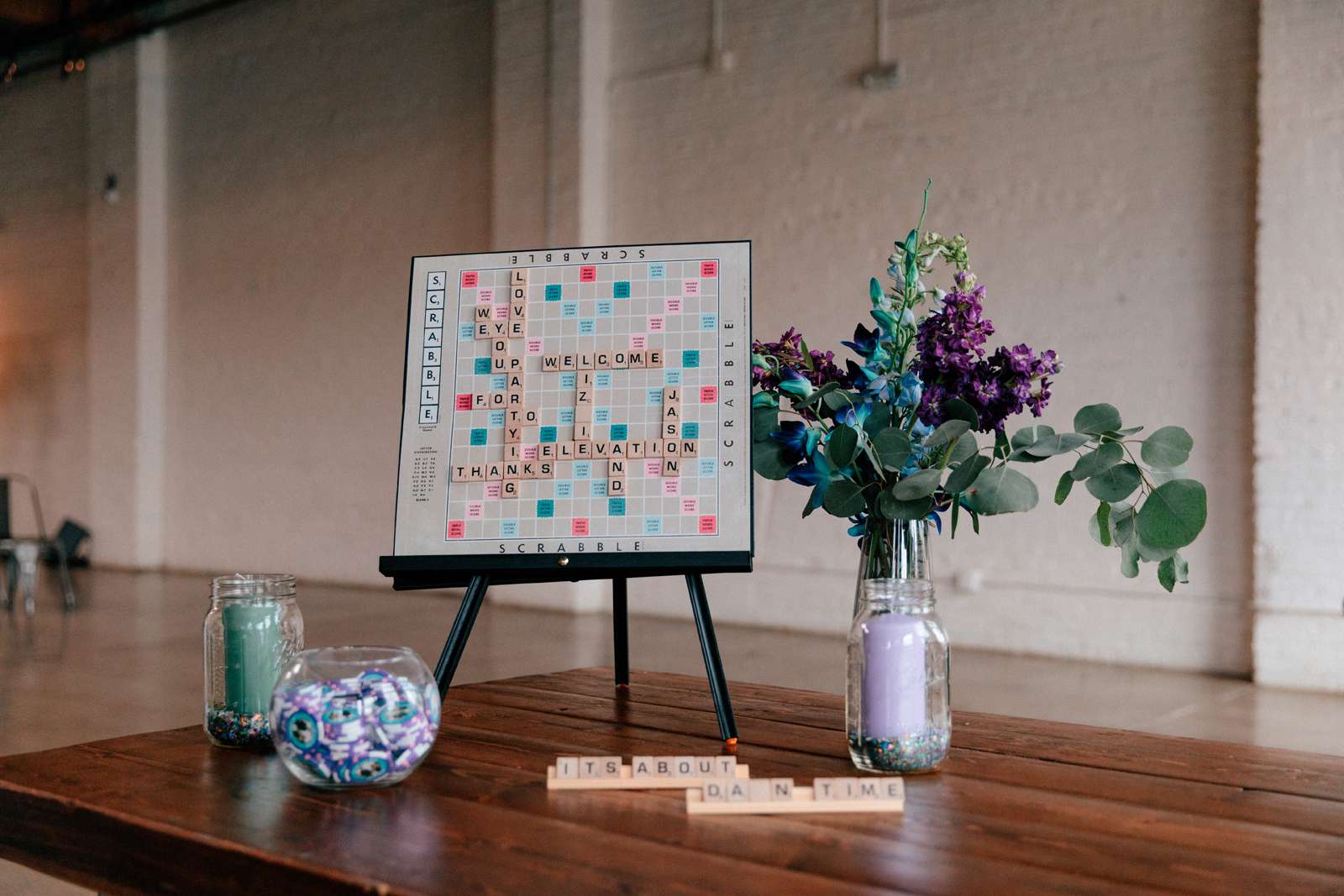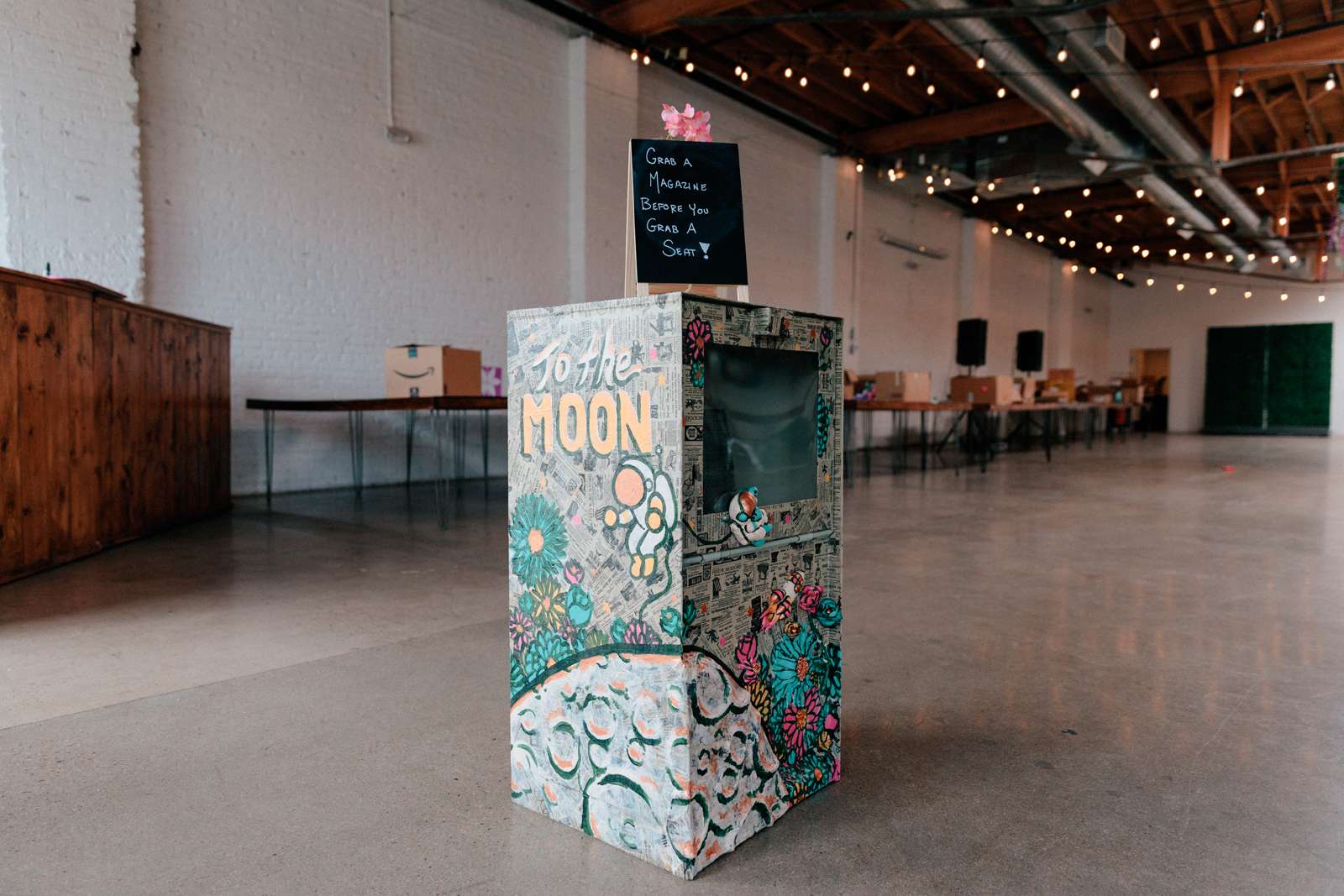 "We DIY'd all the decorations ourselves and put a lot of effort and love in", the bride explained. "Jason built the trellises and the arch, and I spent probably around 1,500 hours on everything else, from planting 210 succulents (and keeping 209 alive successfully for two months!) to centrepieces, handmaking a Scrabble sign, the wedding magazine and a remote control-car ringbearer complete with a tuxedo!"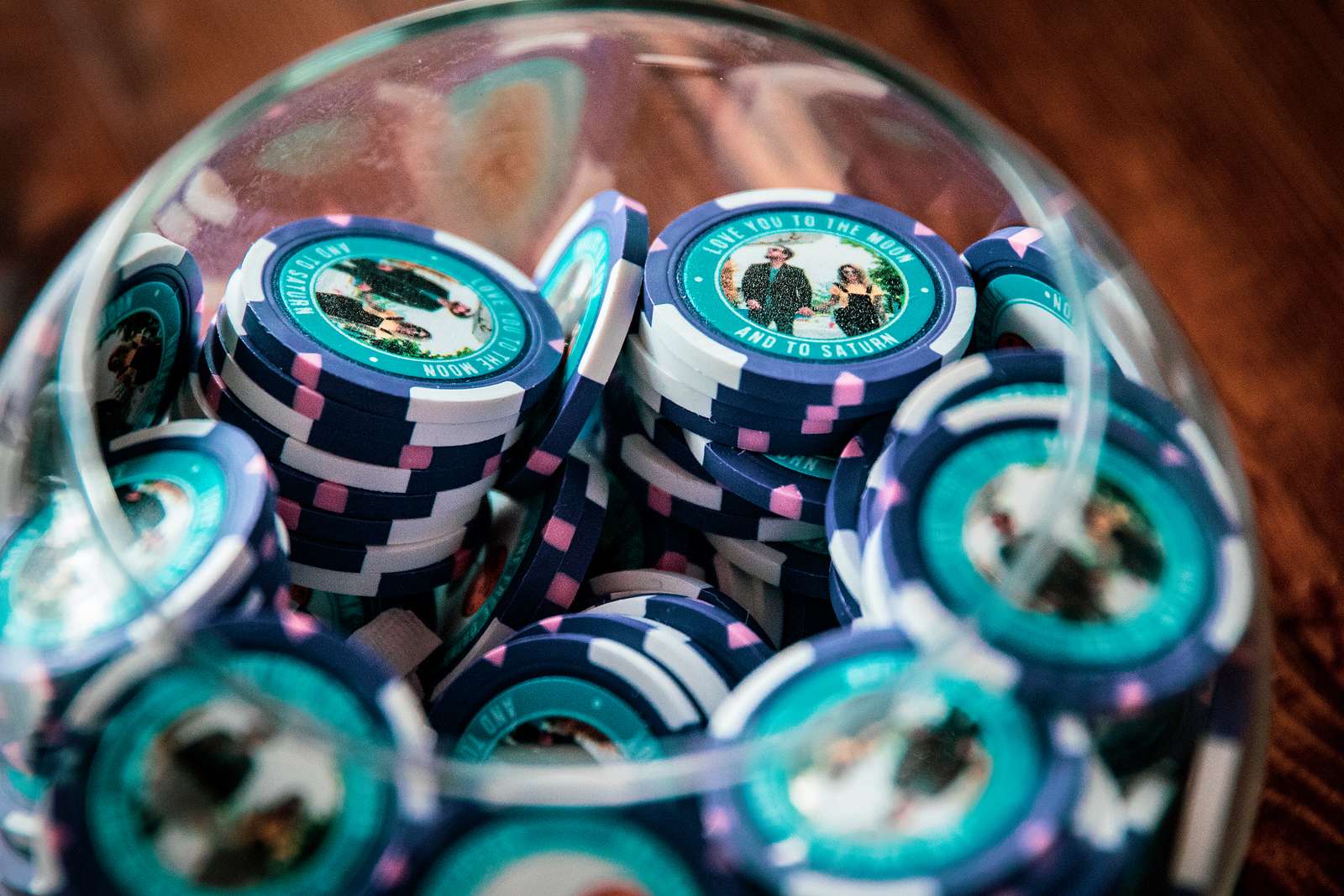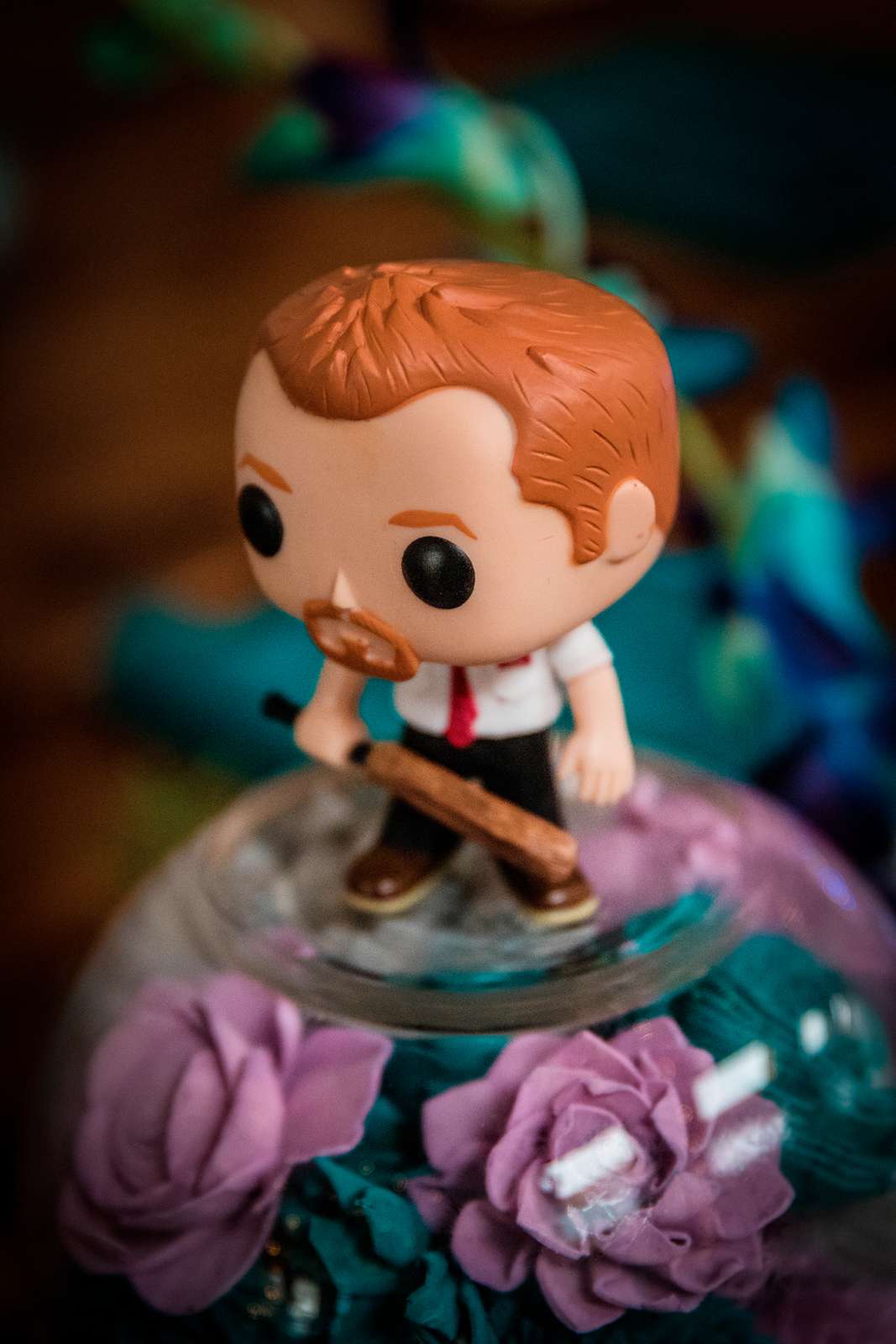 Guests sat at tables named after characters from their favourite tv shows and movies. They had a tattoo artist (as well as temporary tattoos) who created a flash sheet of things they like (beer, burritos, cheese, an astronaut), piñatas that looked like the couple and frozen Tiki drinks.
"We skipped a lot of traditional things, like first dances and the father of the bride walking me down the aisle", Lizzie continued. "Instead we gave him and the father of the groom confetti cannons stuffed with freeze-dried rose petals to let off when we exited."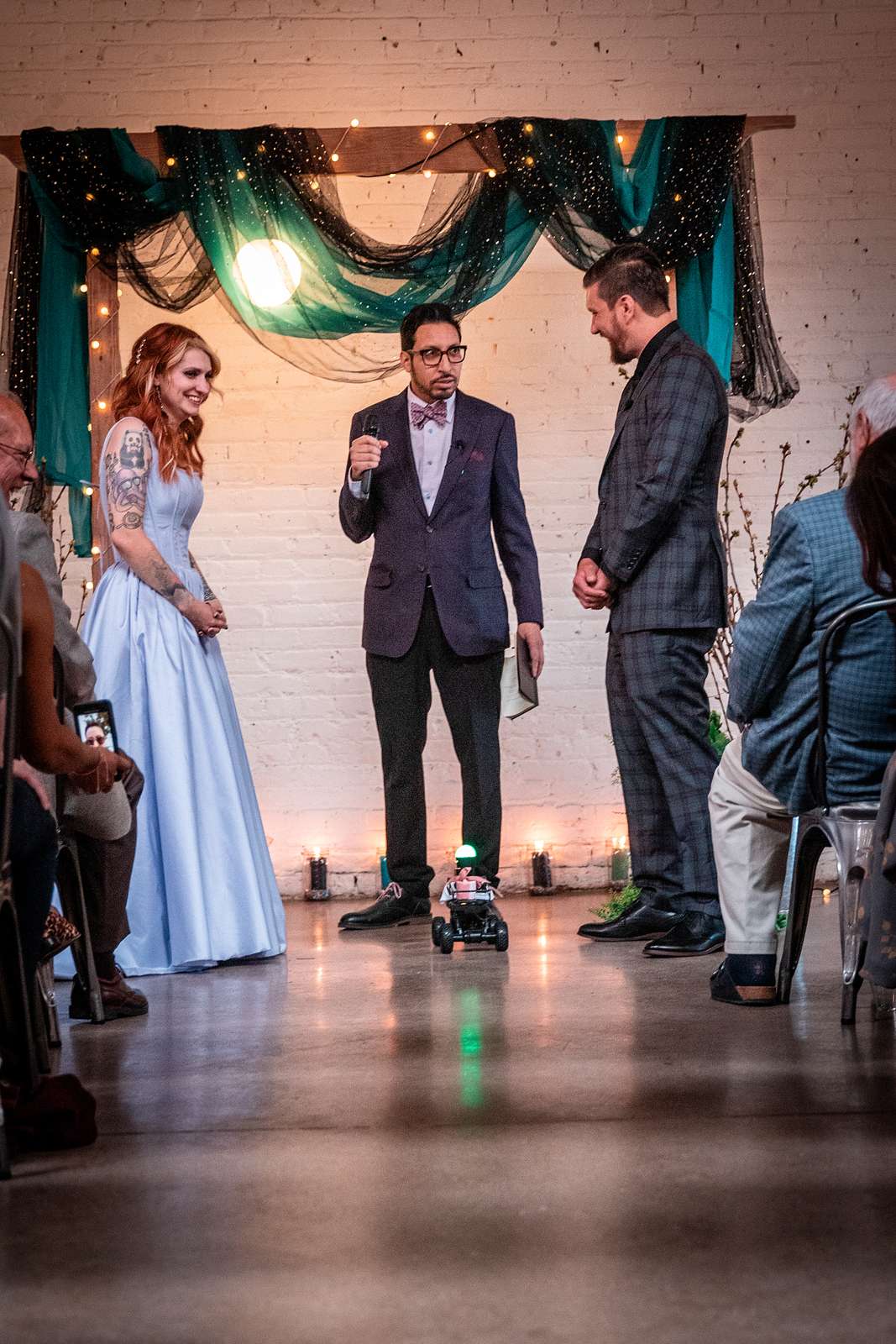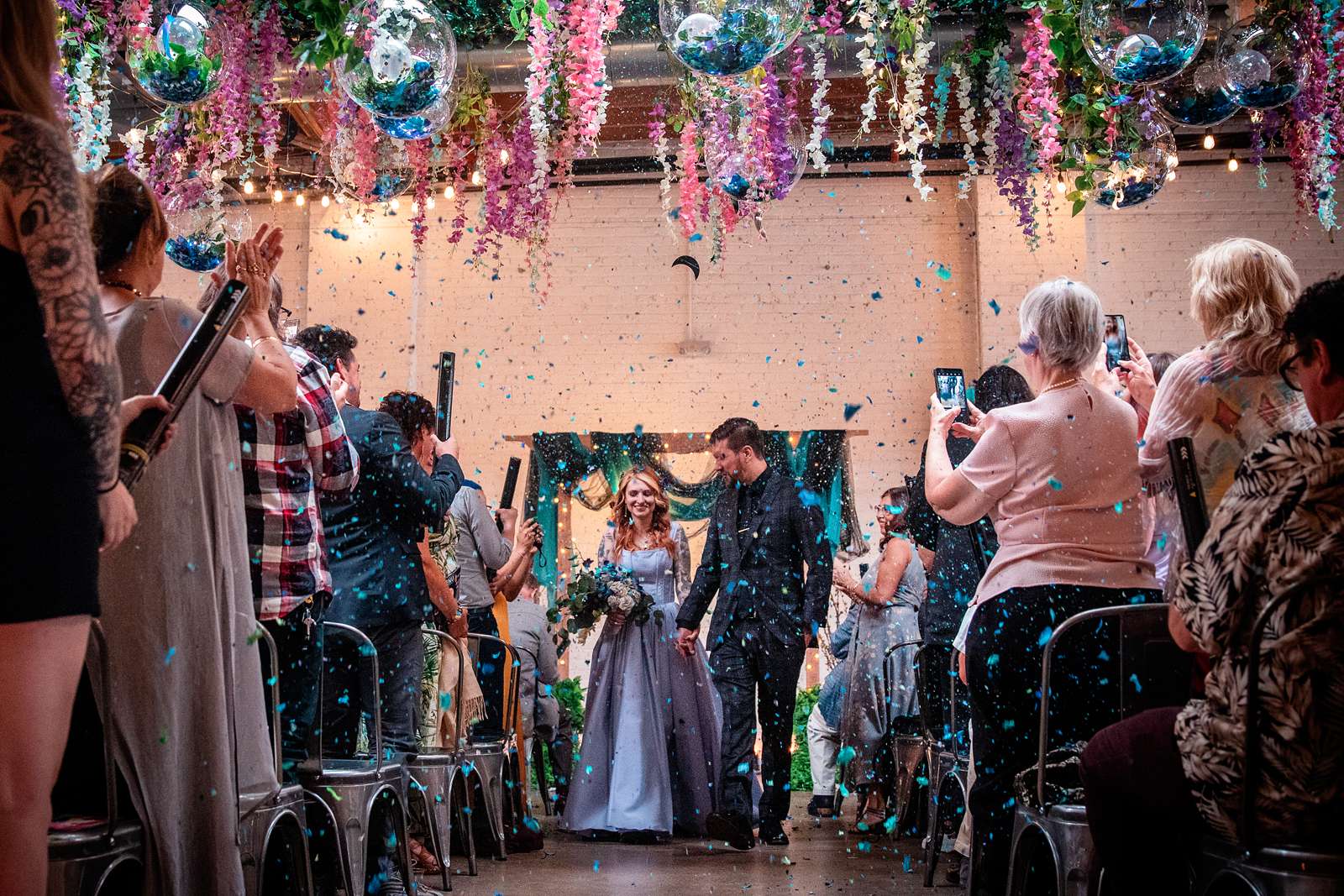 Food was also a big consideration for Lizzie and Jason (and their biggest expense), and they hired food trucks so they could serve lots of different things. "The food was INCREDIBLE, our caterer took all of our off-the-wall ideas and really ran with them. The theme was pizza vs tacos – Jason is half Mexican and Lizzie is Italian-Palestinian, so we had pizzas, caprese salad, tacos, tamales, a giant charcuterie table and ten different desserts ranging from milkshakes to cannolis to cake. The late night food was also really great – we had grilled cheese, fries and Boba tea. The wedding wound down around 1:30am, with all our friends sitting around just talking to each other, drinking Boba and eating fries."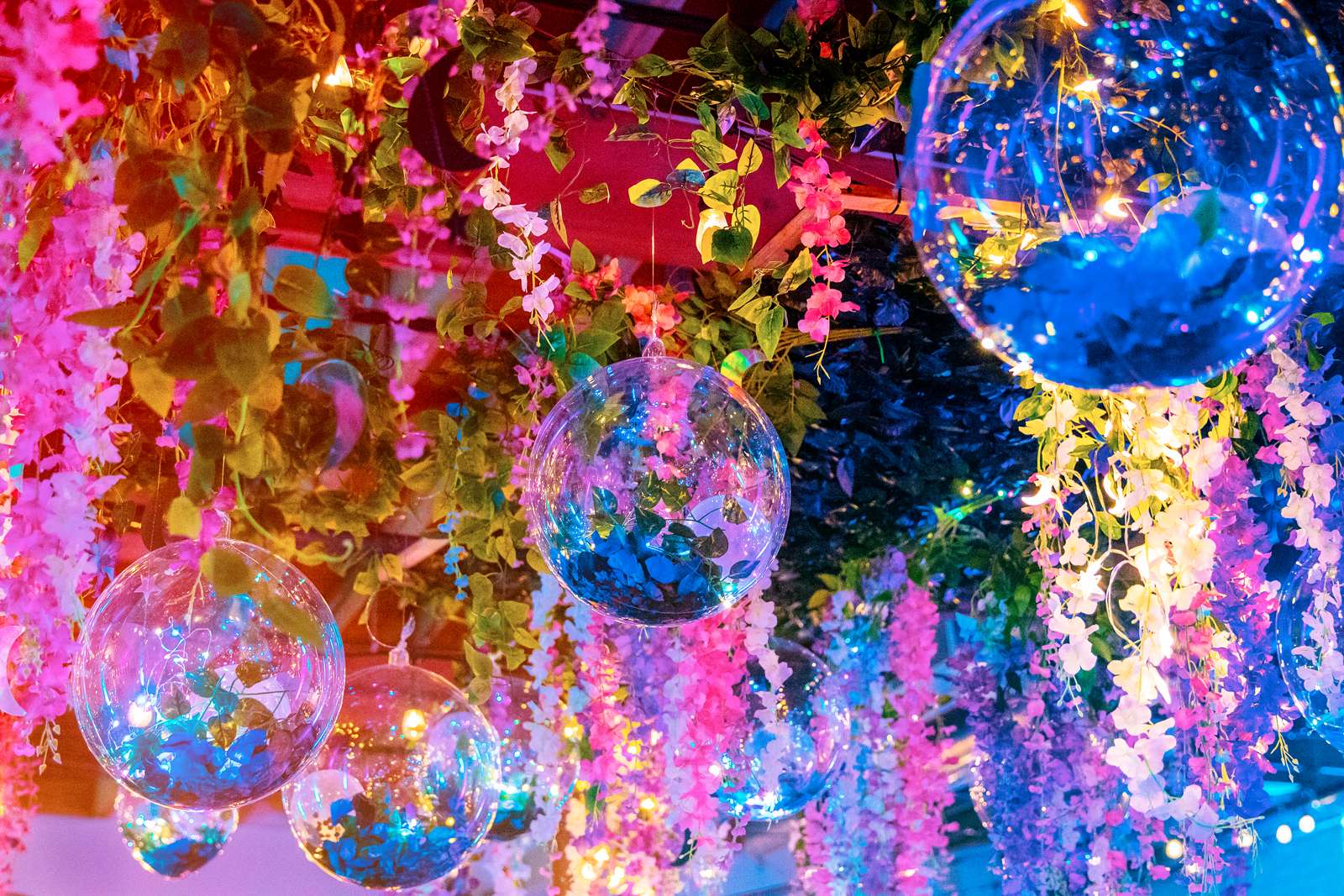 "It really took a whole-ass village to make this day happen, and we are eternally grateful to our friends and family", the bride concluded. "We had friends helping us with everything from the photography, to the sound, to shooting off confetti cannons, to hair and makeup, to remote control car driving, to helping with decorations and florals to
helping edit our magazine. We hosted several craft days where we drank beer, ate
pizza, and armed ourselves with hot glue guns to get all the décor done, and those were fun as hell."