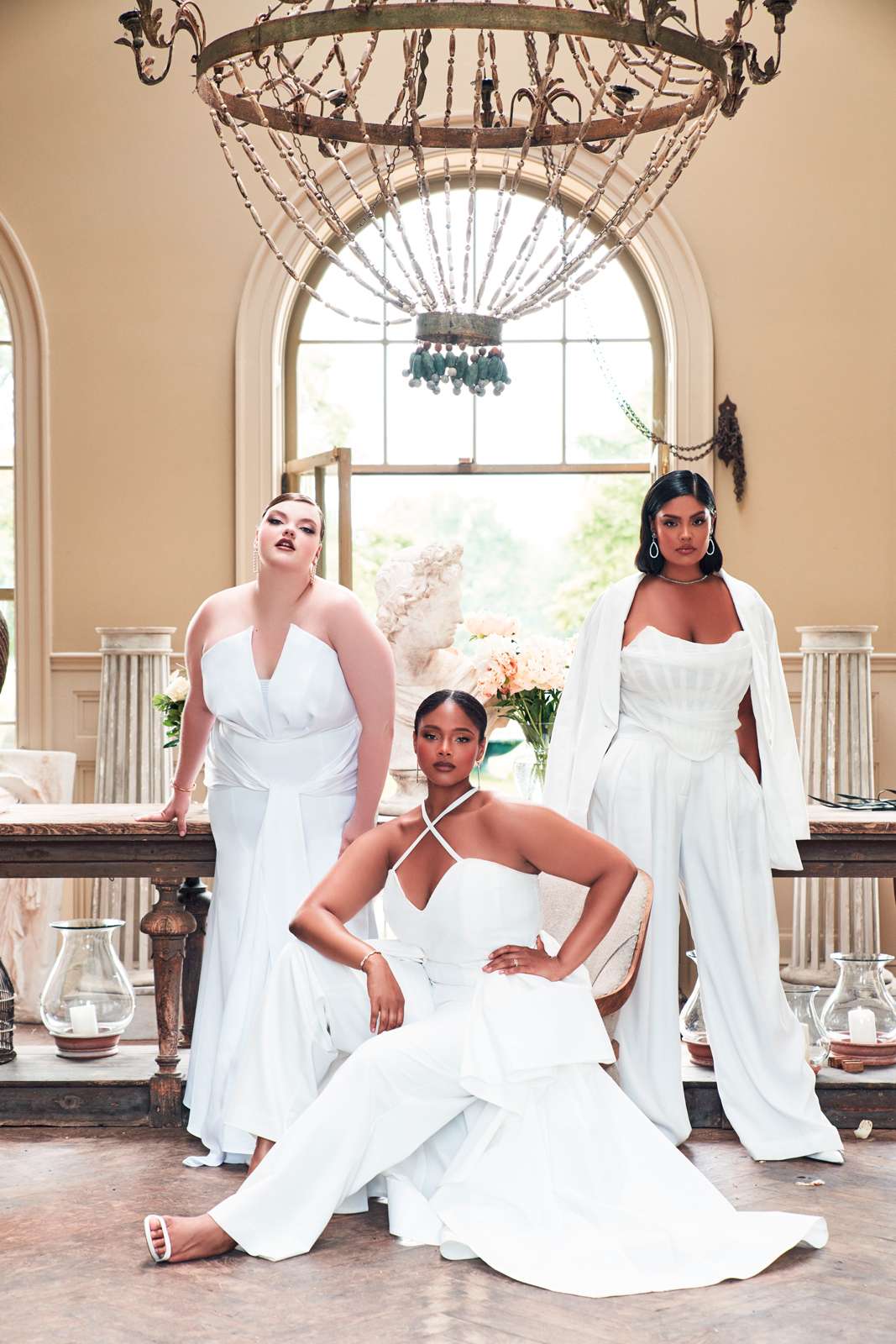 ELOQUII, a US brand known for their trend driven, fit obsessed fashion designed for size US14+ have today launched their first ever bridal collection and we are so here for it! Designed to be the ultimate bridal wardrobe, the collection features over 50 styles for every wedding event from bridal gowns to cocktail dresses and white suiting to elevated party looks.
The thoughtfully designed collection features exquisite dresses and looks to suit every bride's taste at an accessible price point. With separates starting at $49 (US), dresses starting at $89 (US) and all items under $900, the collection is just as affordable as it is stylish!
"As a brand that listens to customers, we've been getting requests for bridal since day one!" CEO Mariah Chase says. "As we saw more and more customers wearing ELOQUII styles in white for their special day, it became clear our customers were ready for an official ELOQUII bridal line!"
"Our customers know and trust our amazing fit, fashion-forward designs, quality, expertise in dresses and attention to detail. It became a natural progression for us to officially enter the bridal market. We want to meet our customers wherever they are in their lives and dress them for all of life's occasions. Getting married is a special time, and we want to make sure they have a breadth of styles for all of their wedding moments – from cutting edge fashion to the definitive 'princess' dress."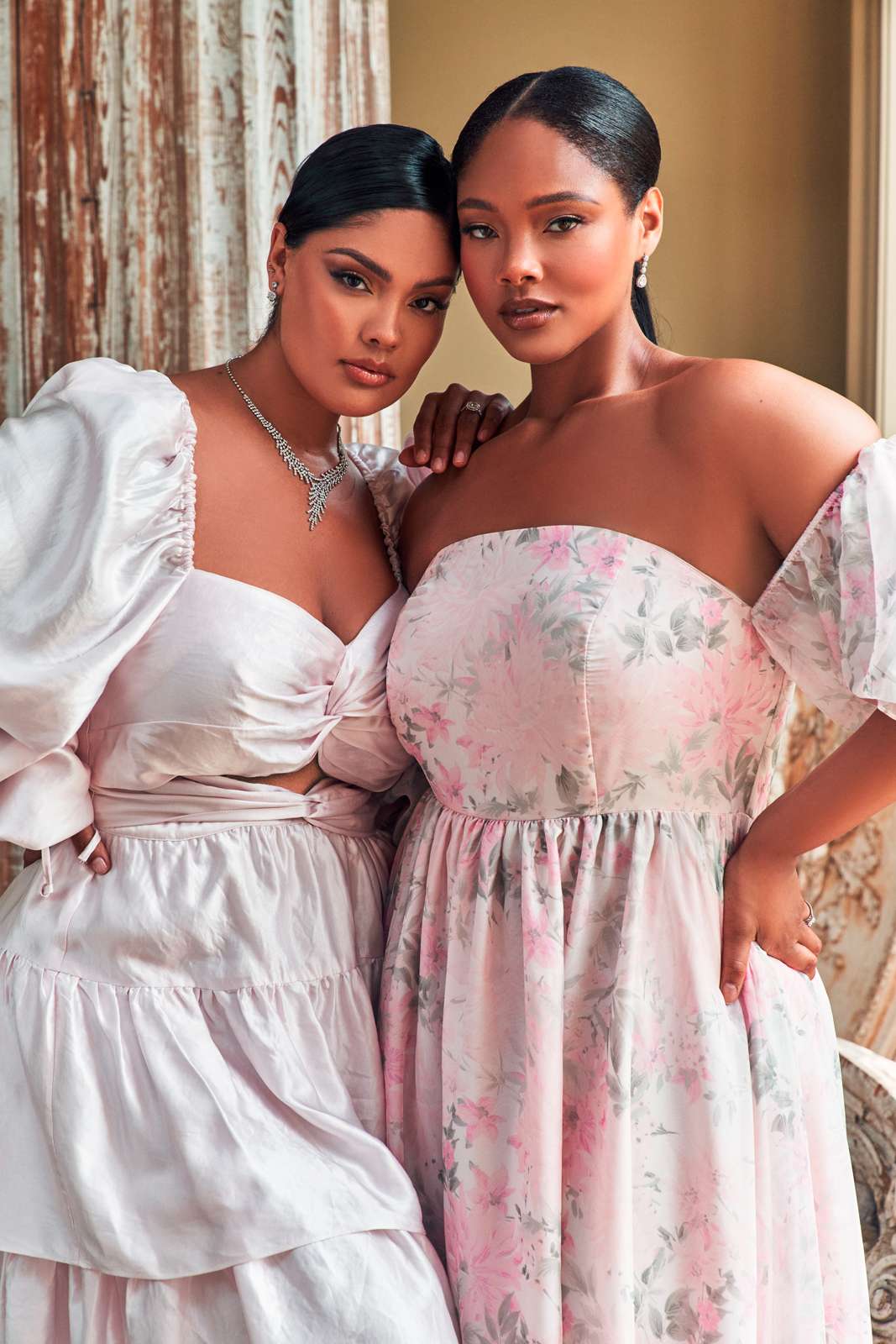 Creative Director, Yesenia, agrees, "We were inspired by our customer's love of elegance, so we incorporated fresh and airy hues, delicate patterns, and luxurious fabrics that make ethereal statements. We created this collection for the modern, sophisticated fashion-loving bride who isn't being serviced with available options in sizes 14-28."
Here are some of team Rock n Roll Bride favourite pieces from the collection:
For the rock 'n' roll princess: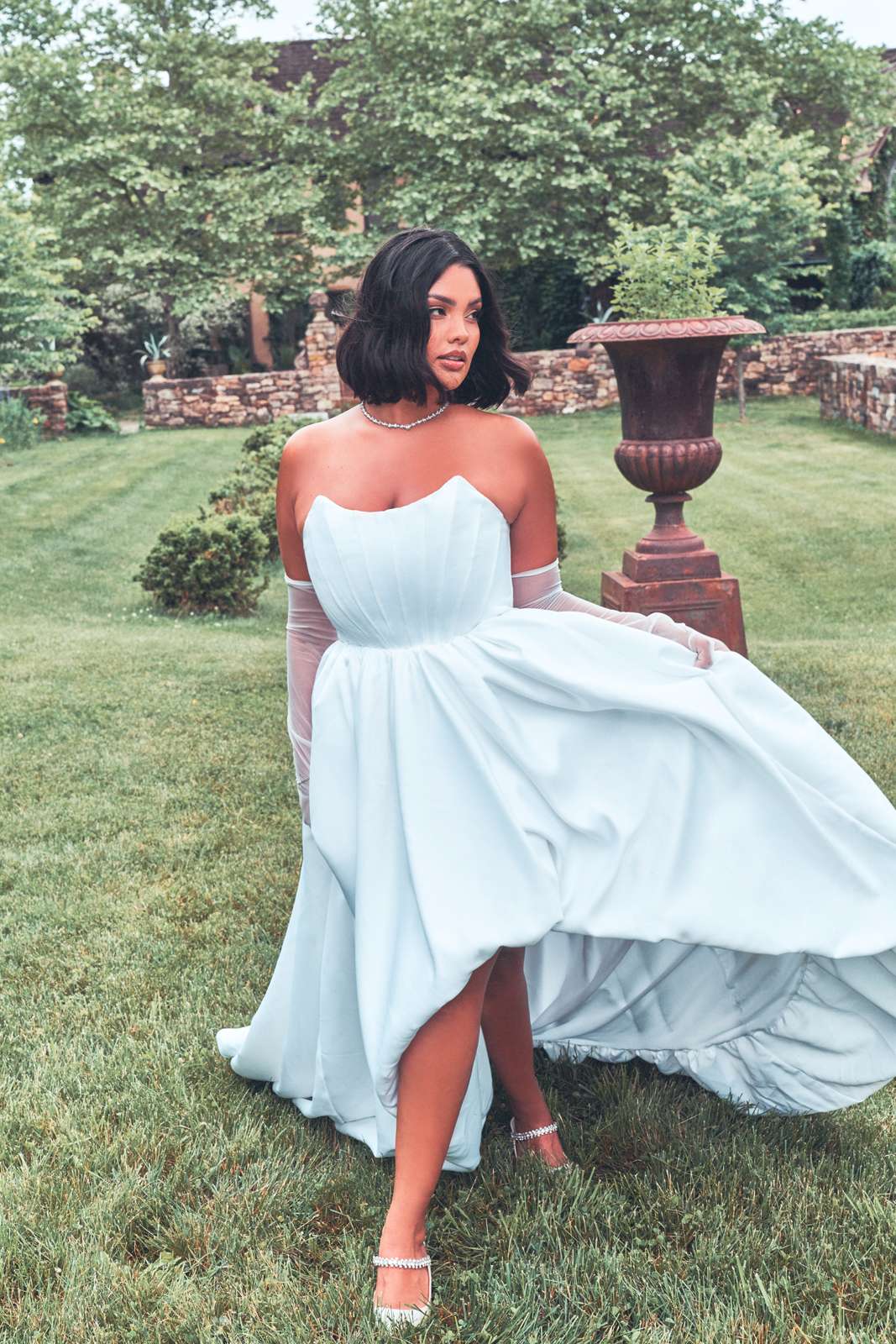 For the bride who just loves pink: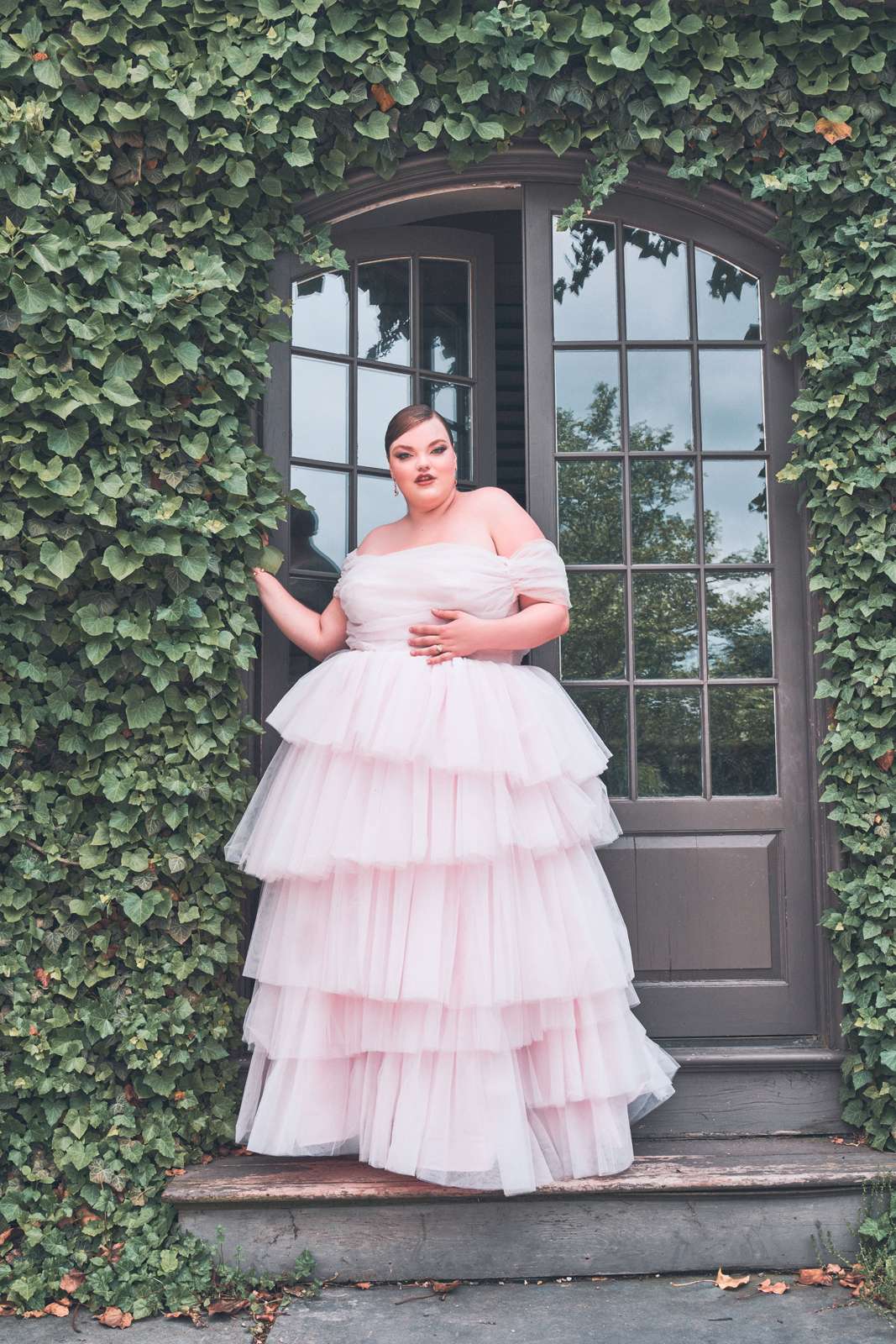 For a elopement or city micro wedding: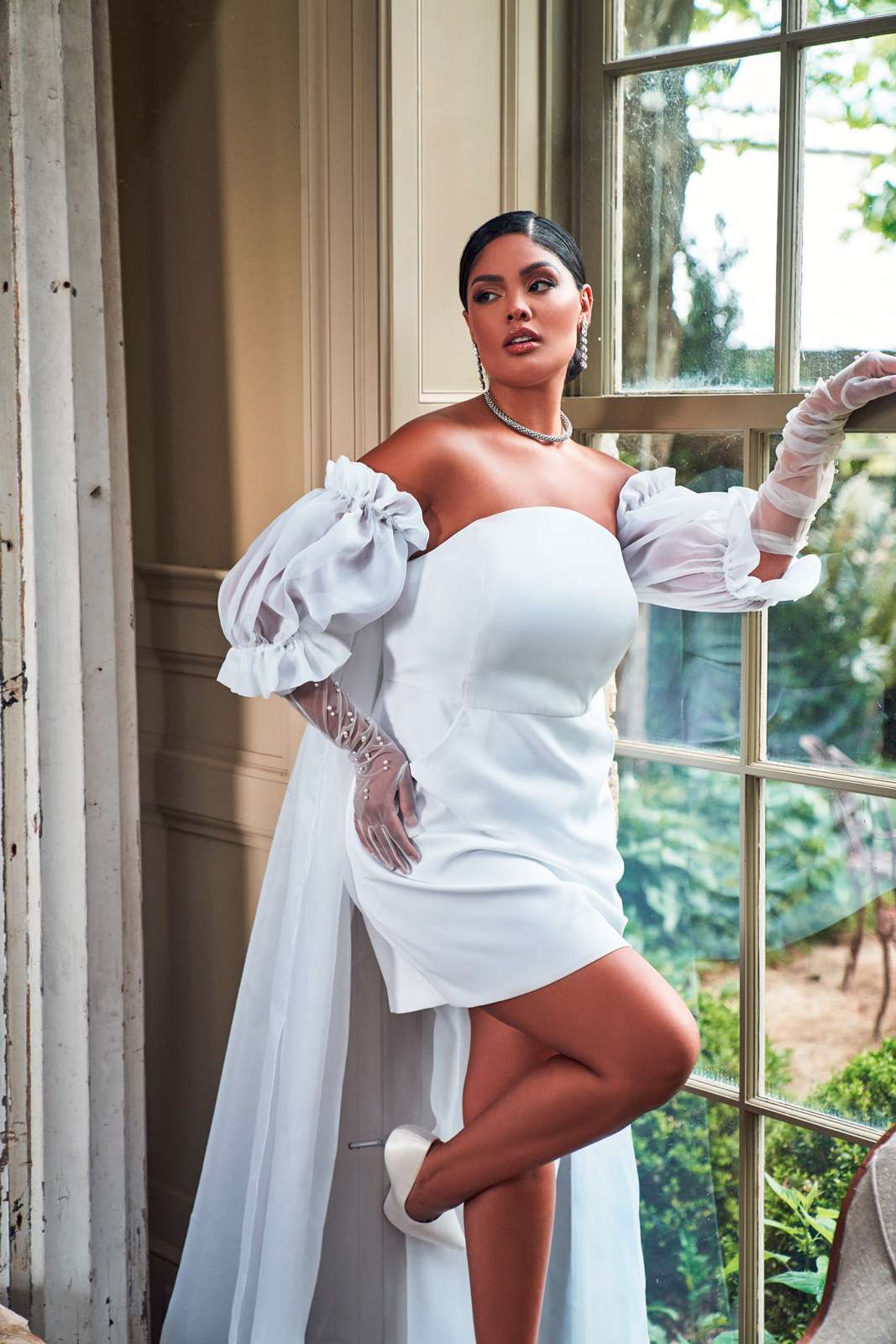 For a laid back homespun wedding: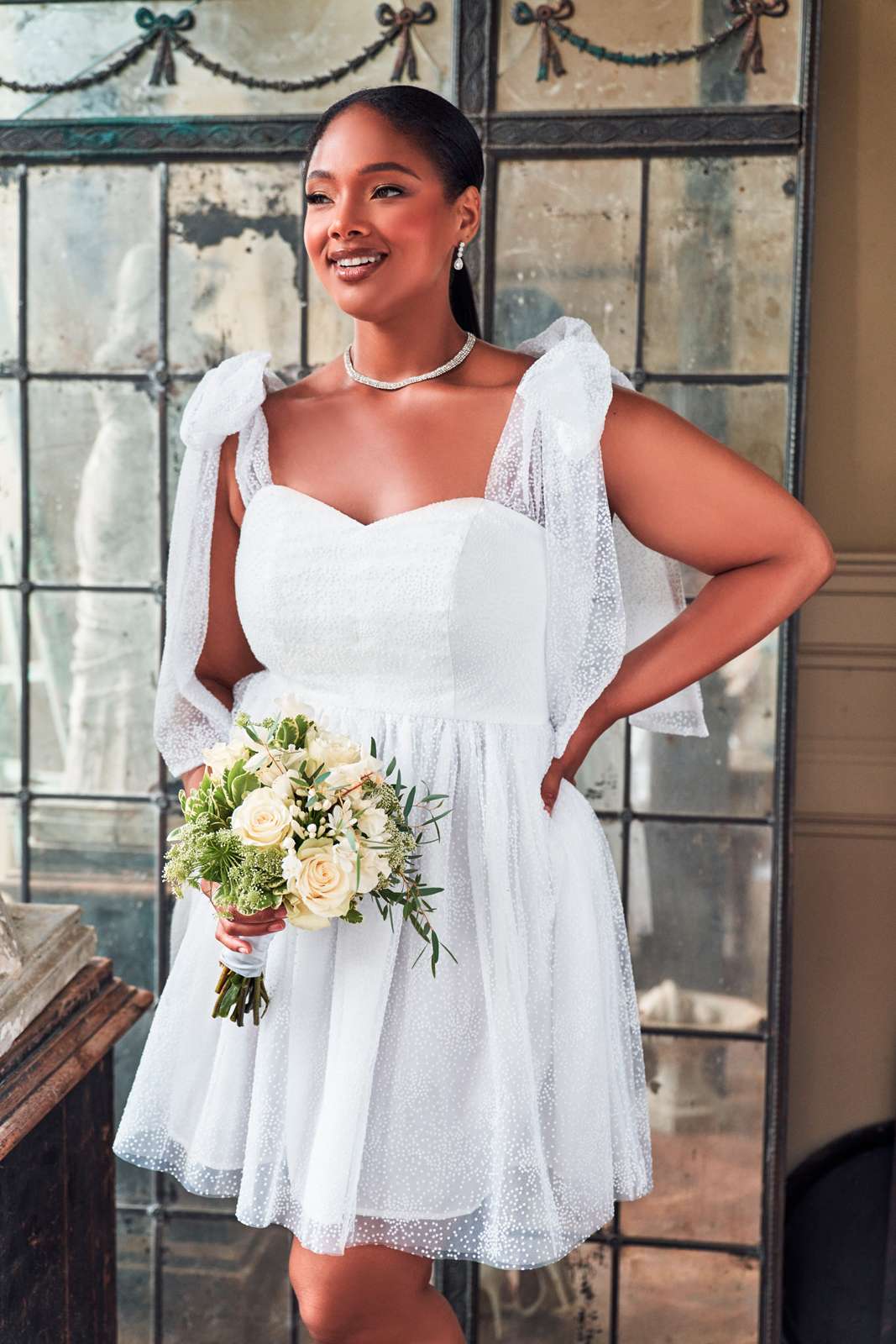 For the bride who never wears dresses: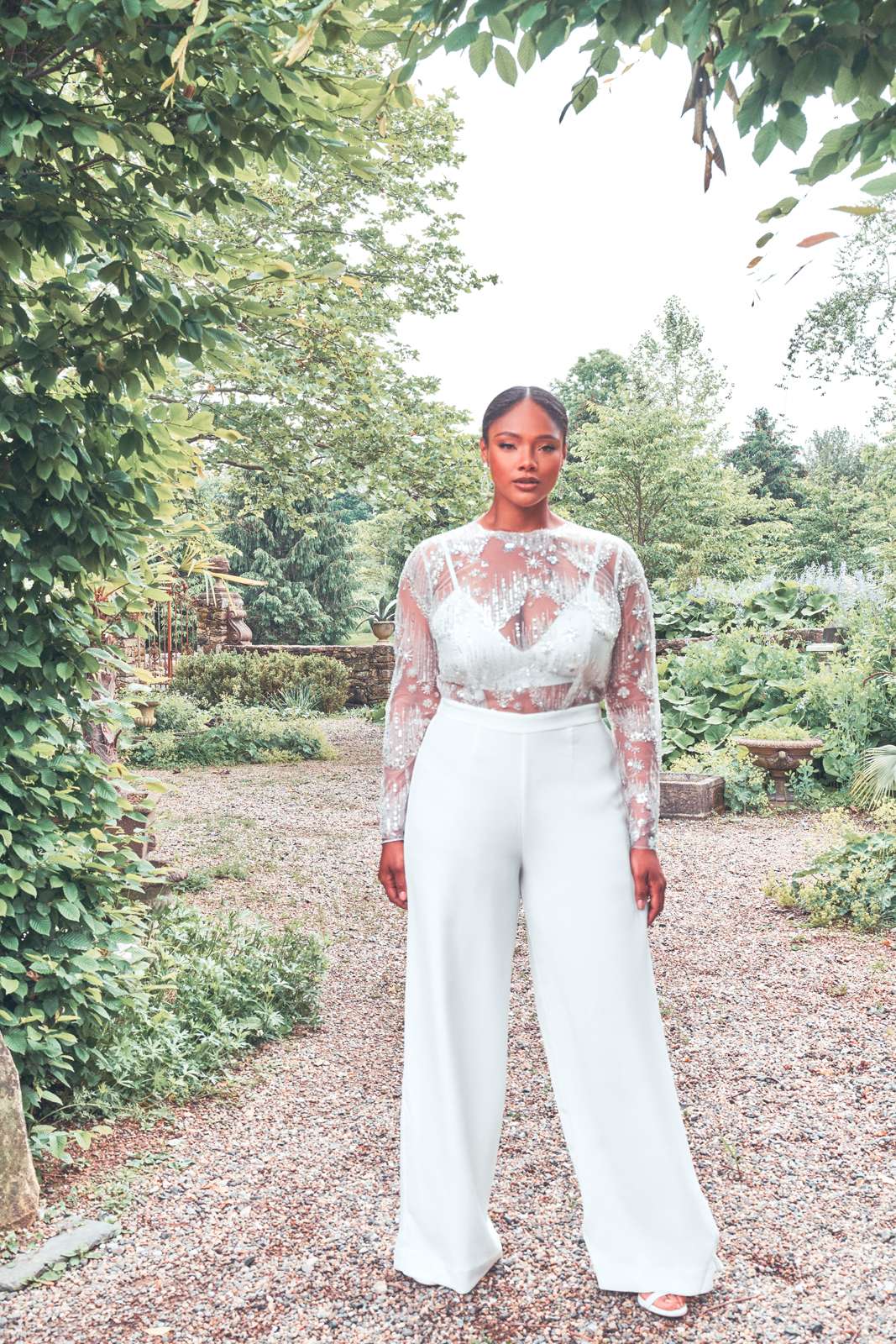 Whatever sort of bride you are and whatever style of wedding you're having, there's going to be an ELOQUII piece you'll love! Discover more by visiting eloquii.com/bridal.