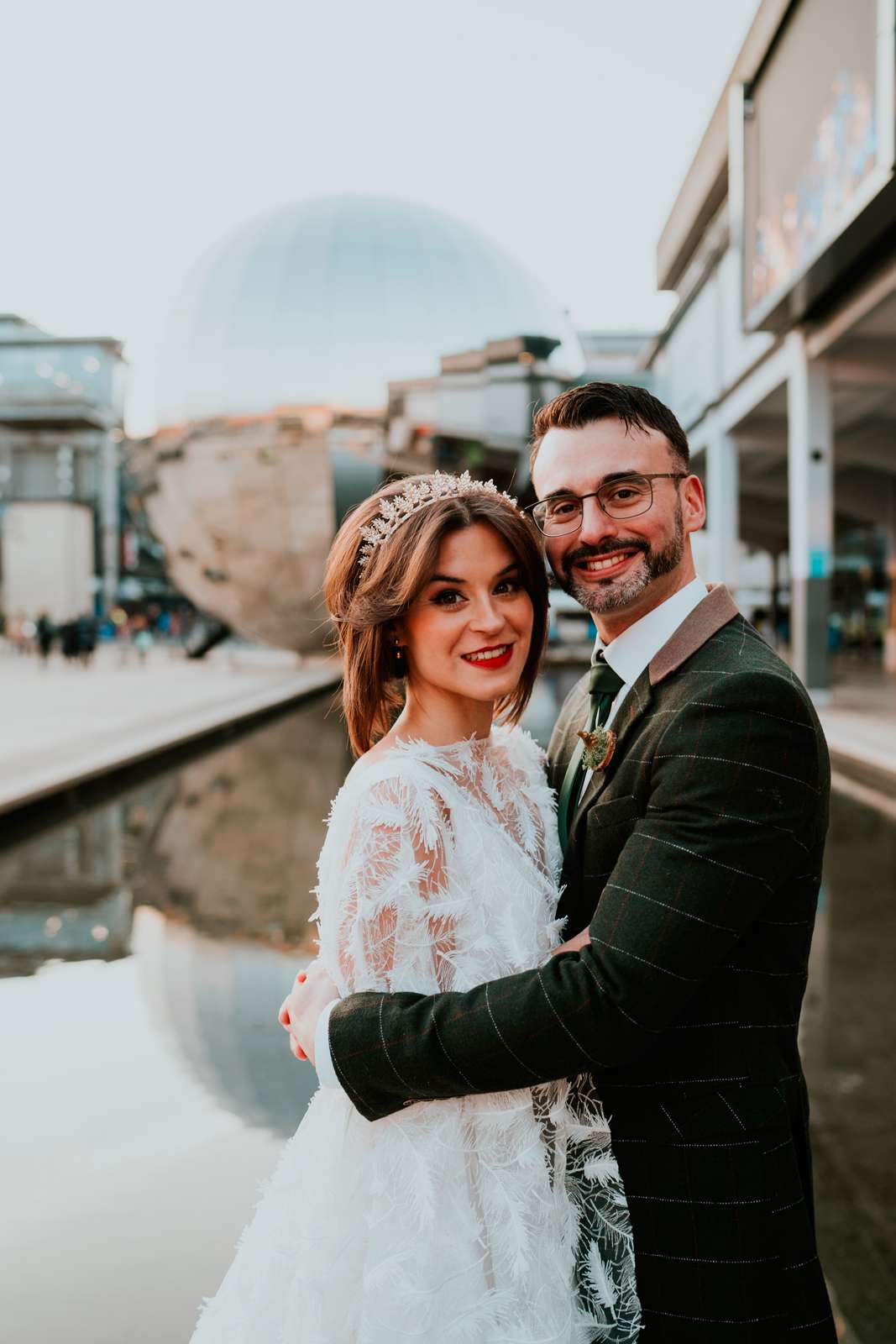 Married in January on the 15-year anniversary of when they got together, Tony and Luisa chose the planetarium at We The Curious science centre in Bristol harbour as their wedding venue. They had their ceremony under the stars, followed by a reception at Bristol aquarium where the tables were themed around Central Park where they got engaged. They even had a replica of the bench they got engaged on made! Their guests had access to both the planetarium and aquarium all day, meaning they didn't need to hire any extra entertainment – the venue was entertainment enough for everyone.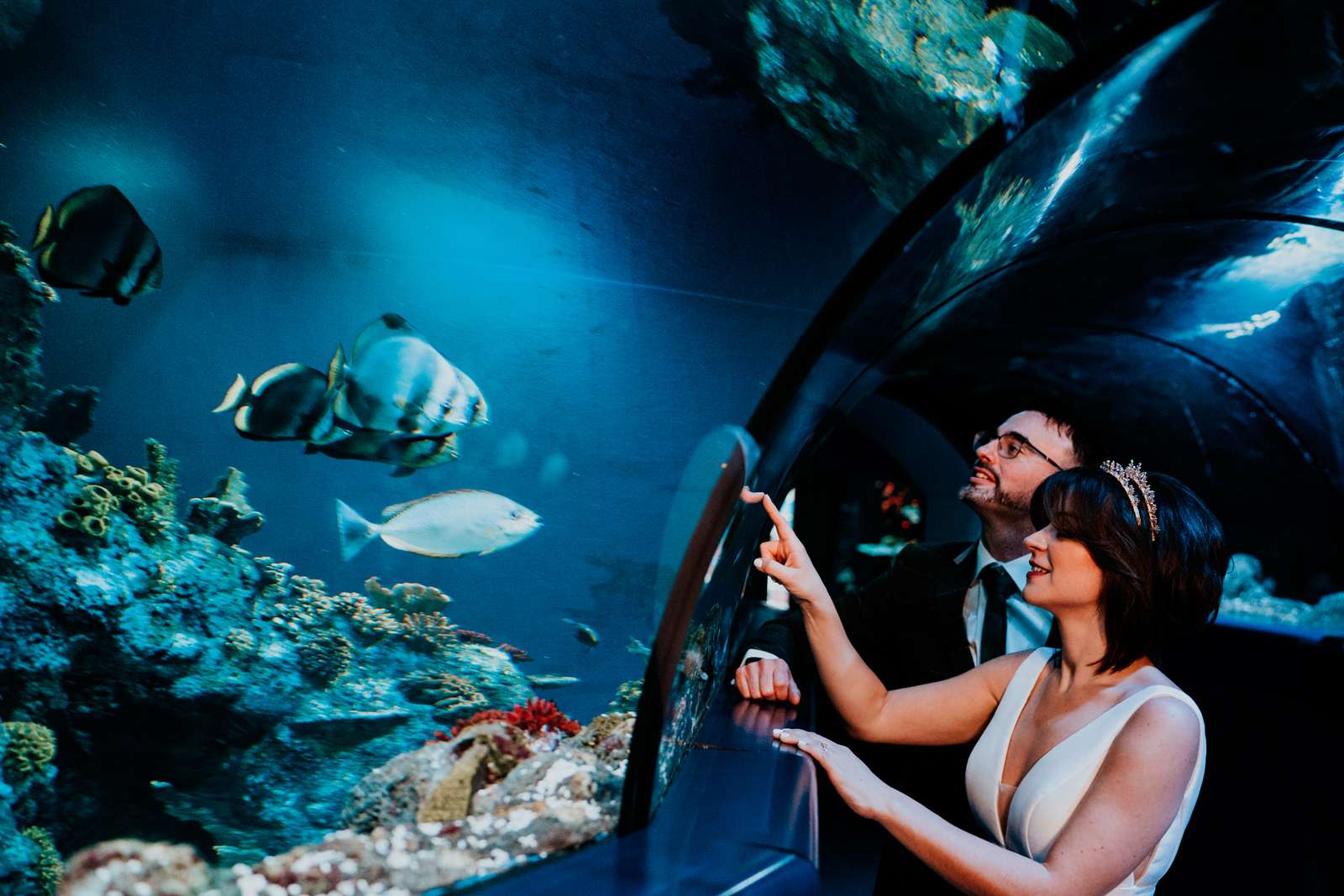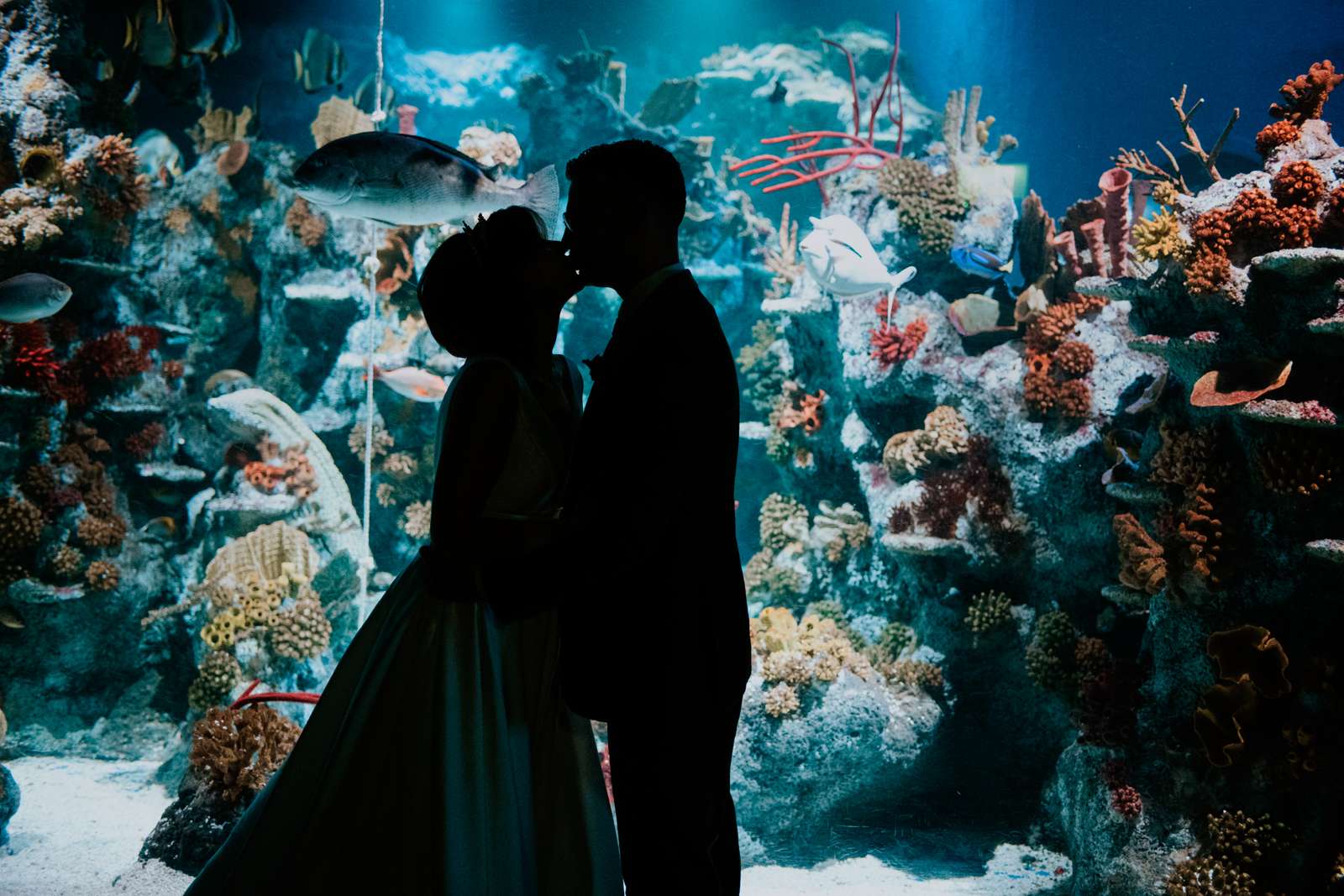 "We were inspired by New York and Central Park, where Tony proposed, for our décor," said the bride. "We had lots of fairy lights, tree and leaf décor. I made 16 eucalyptus and paper wisteria wreath chandeliers, New York style table numbers and cocktail-filled baubles as favours personalised with our names and wedding date. The bridesmaid's dress was green and the groomsmen were in brown suits. I am half Italian so we served Italian food. We chose our venue as we both like stars and animals, it ticked all boxes!"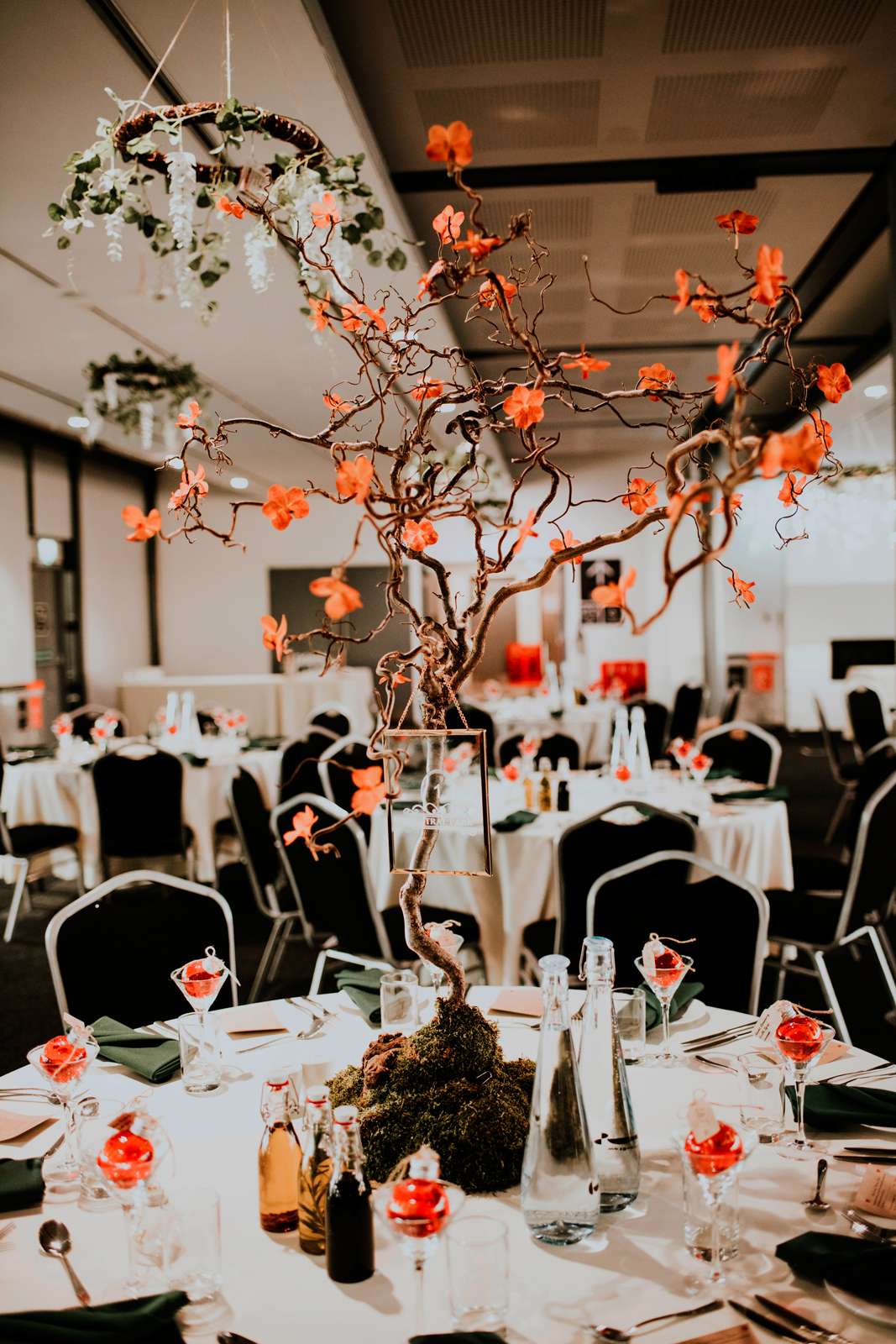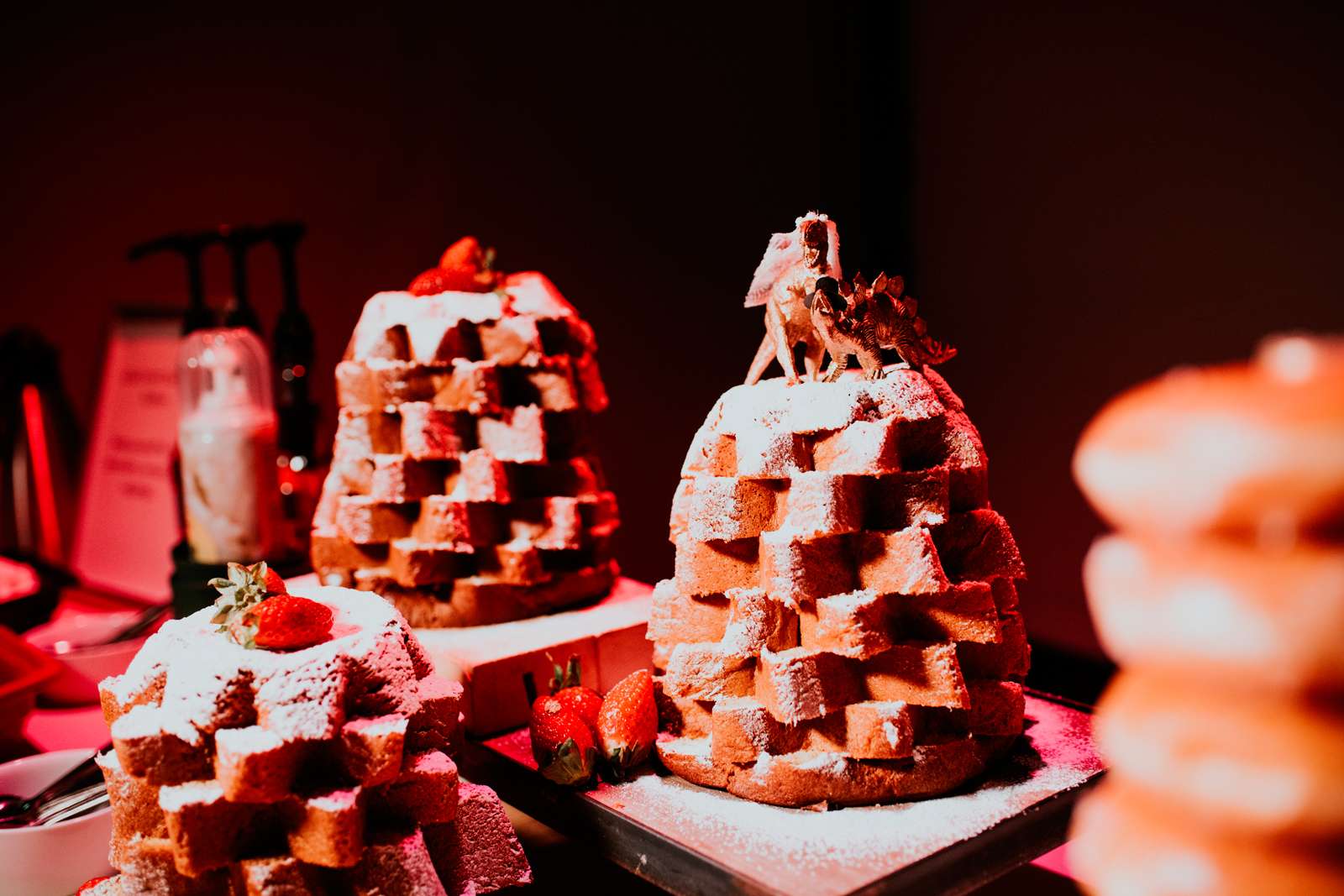 The pair had many challenges in the run up to their day. As well as the multiple postponements which so may other couples faced, they lost both of their fathers in 2021. It was a really difficult time, but they found little ways to honour them during the day. The cake, for example, was an inexpensive supermarket cake which they would always buy for Luisa's dad every Christmas.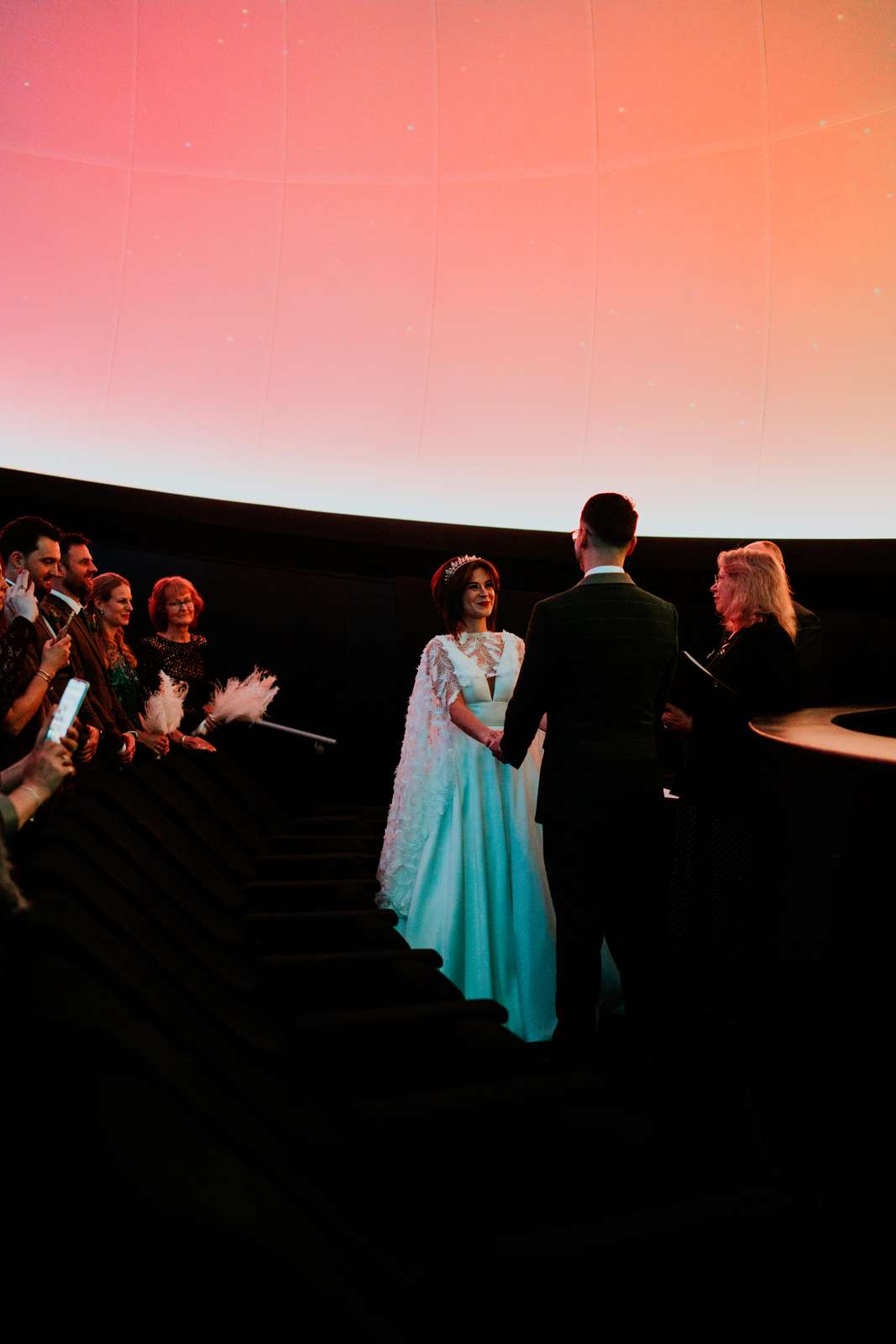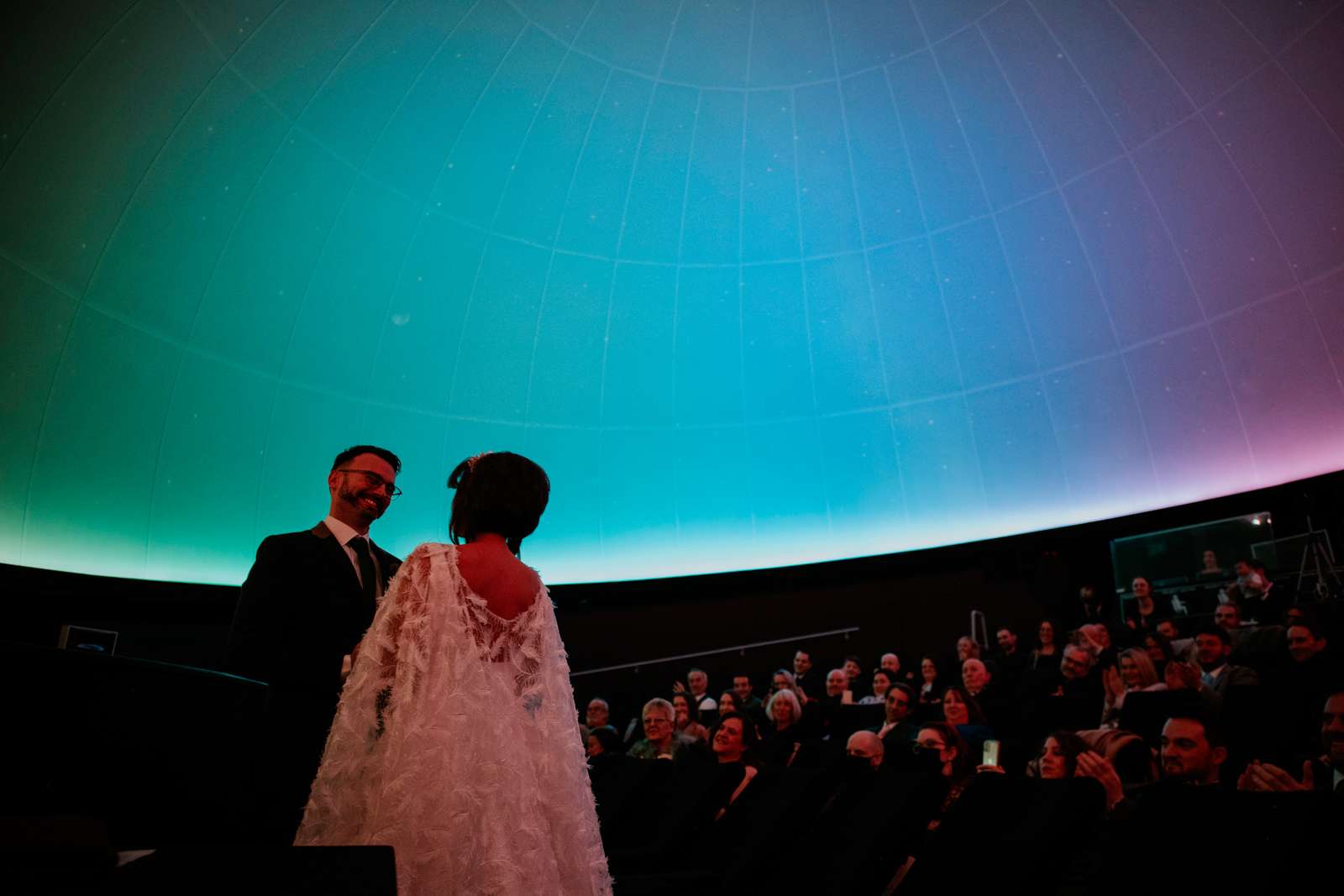 Although they didn't think it would be, on the day itself the ceremony was the most special moment for them both. "An endless starfield was displayed in the planetarium while guests where arriving", Luisa explained. "It looked like you were gliding through the stars in space. I walked in to La Vie En Rose. We also had stars projected during the vows which were projections from 28.12.06 – the day we met."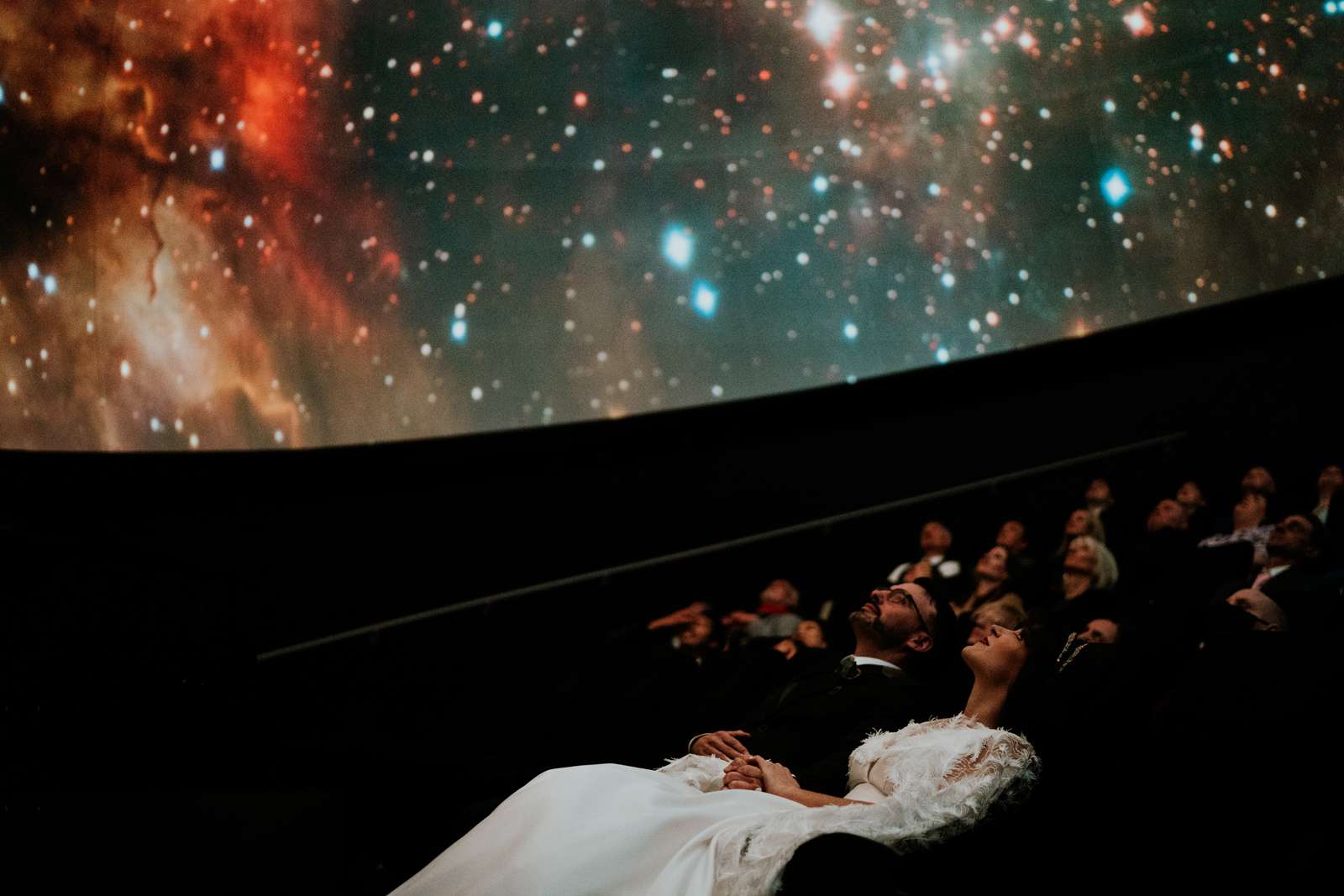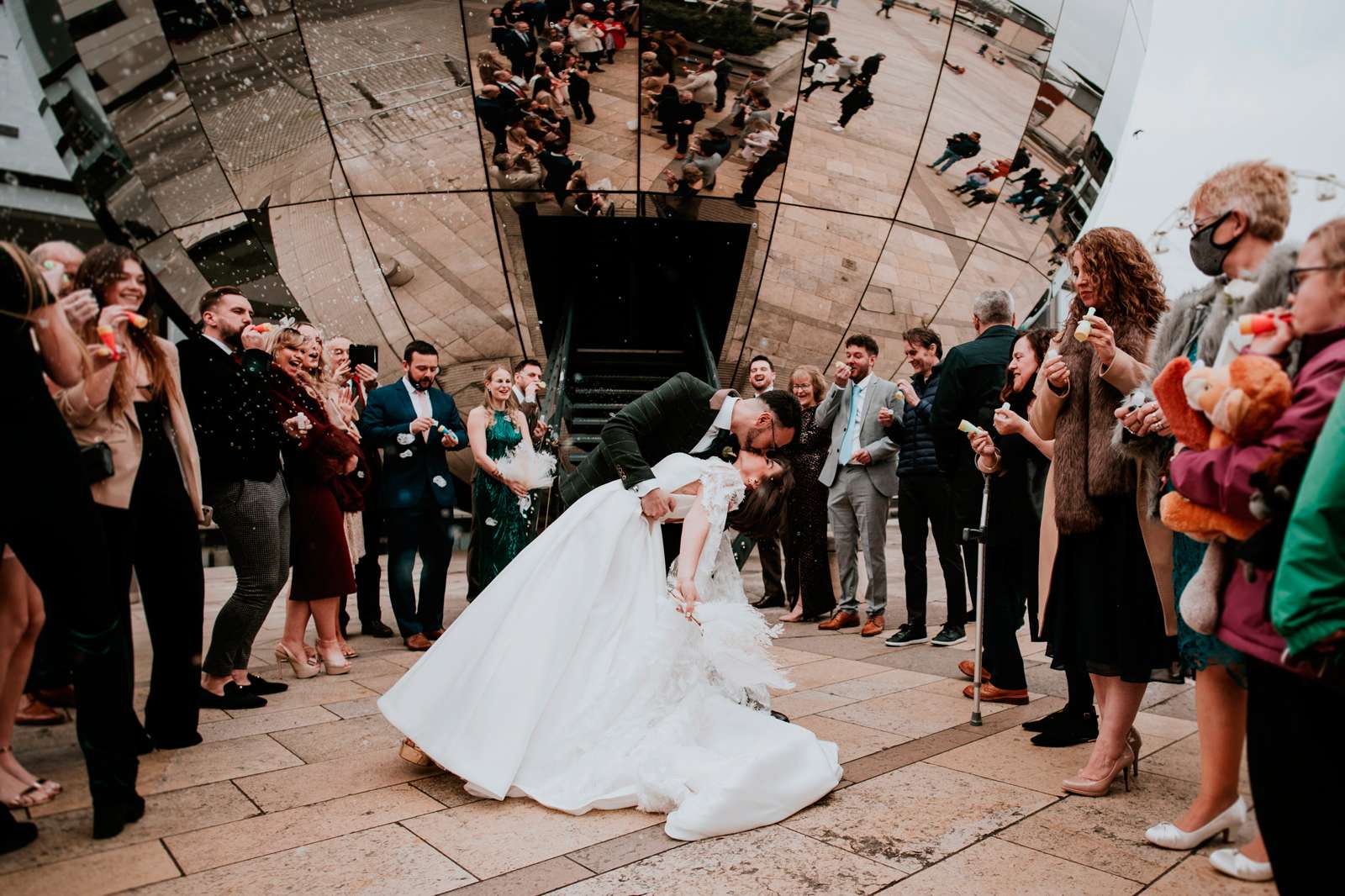 "We actually weren't that bothered about the ceremony part when were planning as we thought the evening would be our best bit, all the dancing and drinks and chatting. But it felt so special being up there, holding hands and having all our friends and family there with us. The registrar, who we had never met before, was lovely and made the ceremony and speech feel so personal."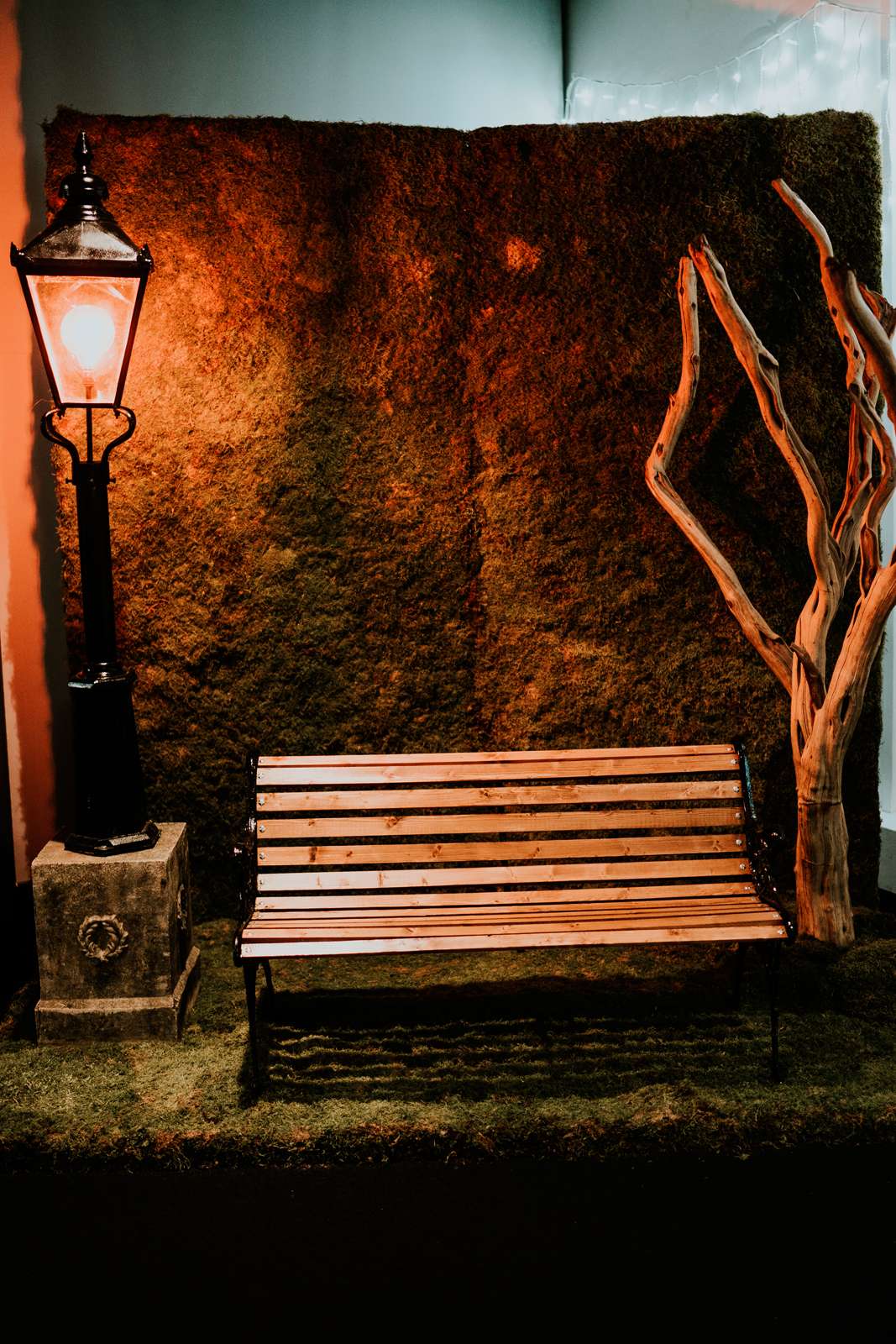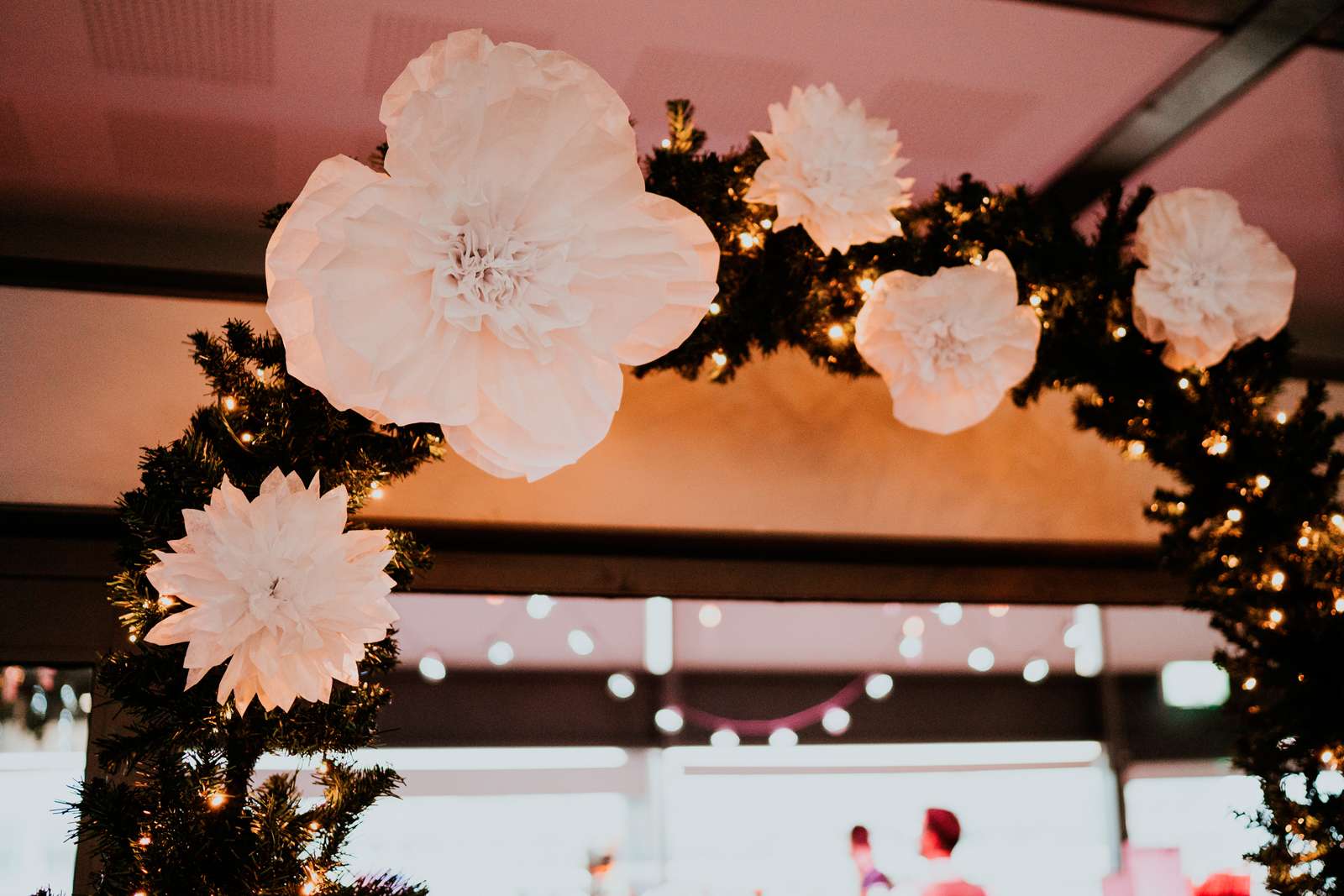 "The only thing I wish we'd done differently is start earlier," she concluded. "The ceremony was at 2.30, but the day went so quickly that now looking back, we could've added a few extra hours in to enjoy the day for longer."