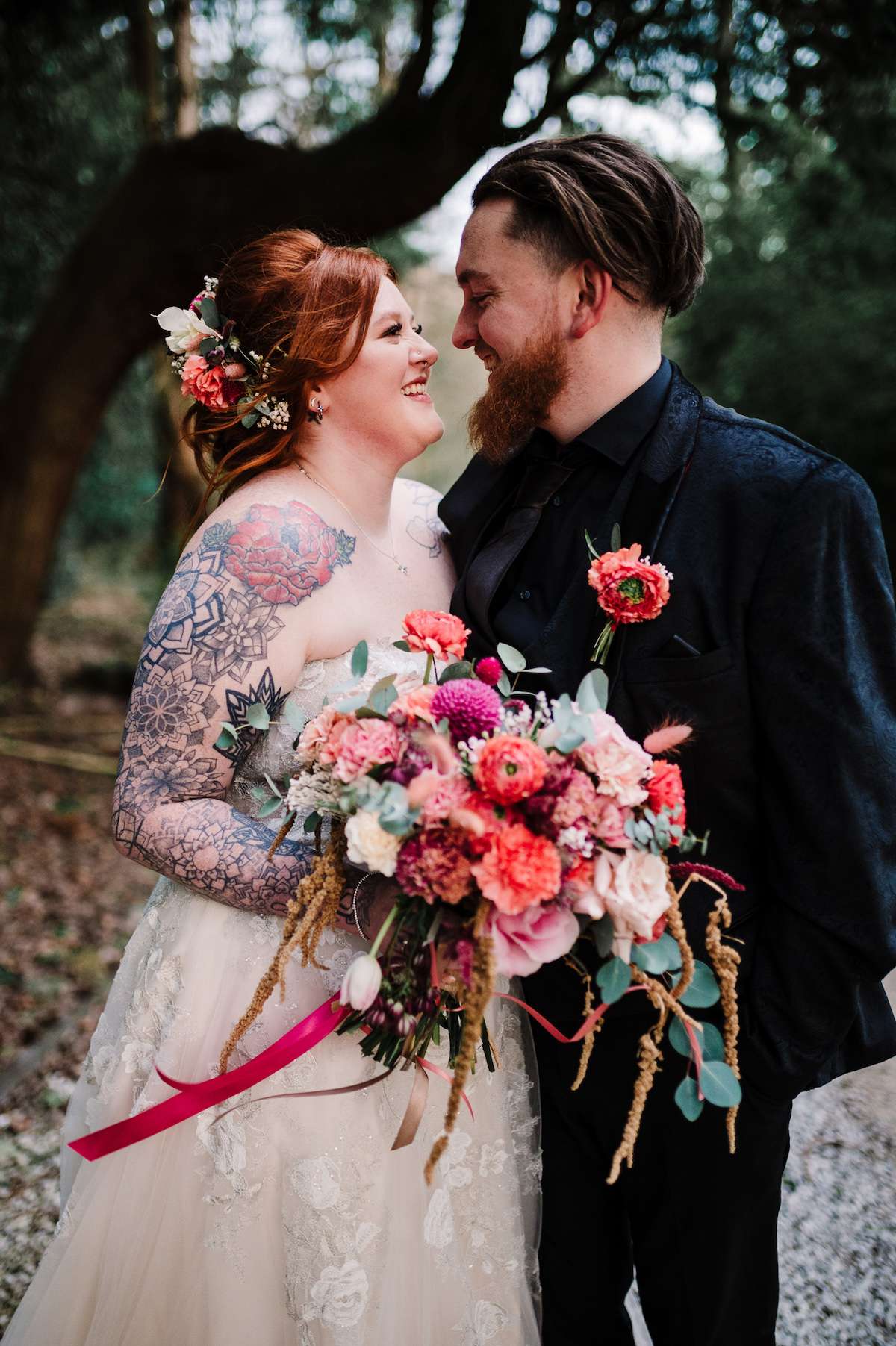 Meeting in a biker bar called 'The Pub', Josie and Sean were friends for a couple for years before a New Year's Eve party turned their friendship into a romance. They filled their February wedding with flowers and a quick trip out in a rowing boat.
Another COVID casualty, the couple's wedding saw two wedding dates come and go due to restrictions, however they made it on the third attempt! With all the drama and disappointment, they struggled to get excited, knowing it all might be taken away again.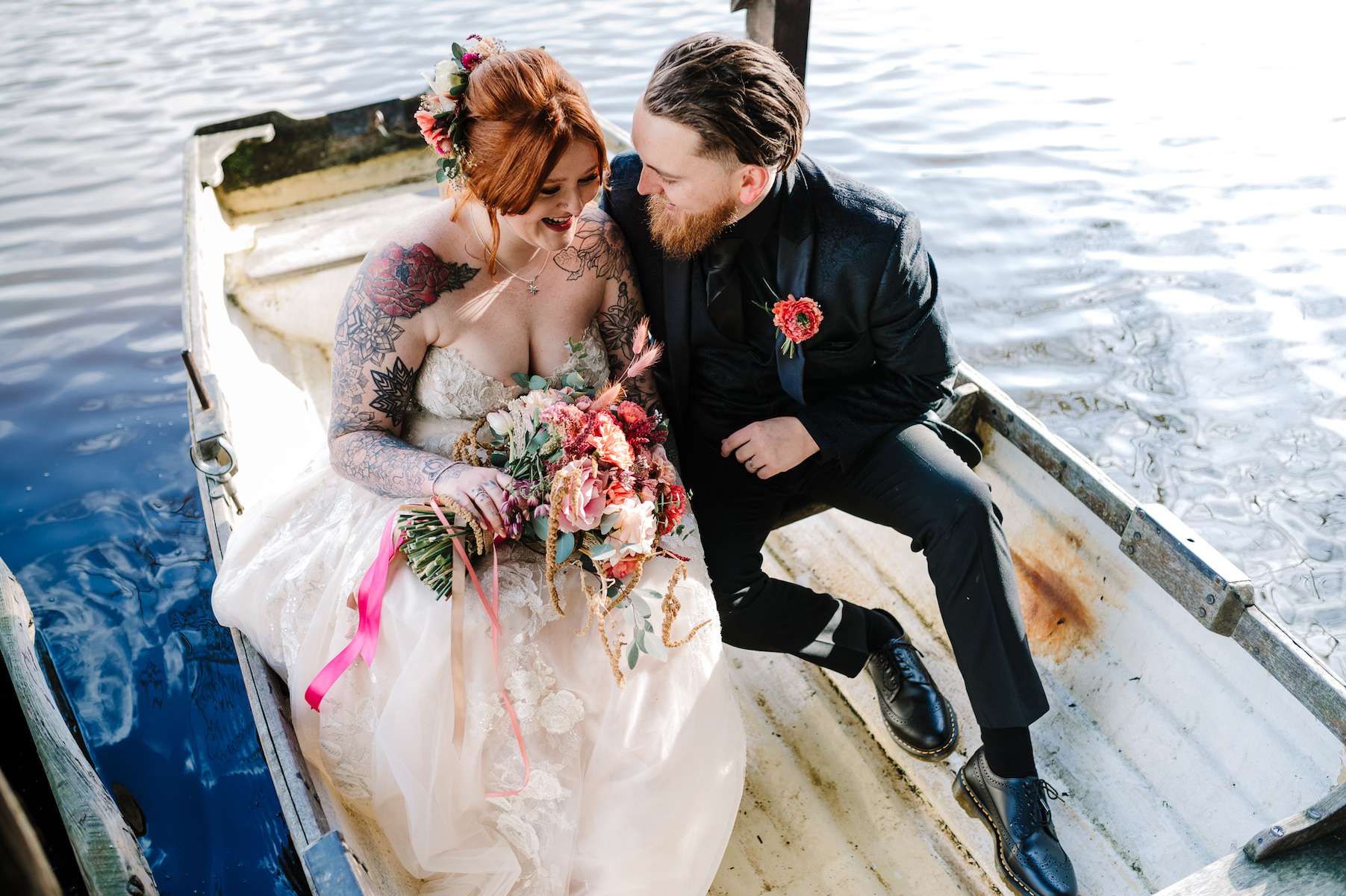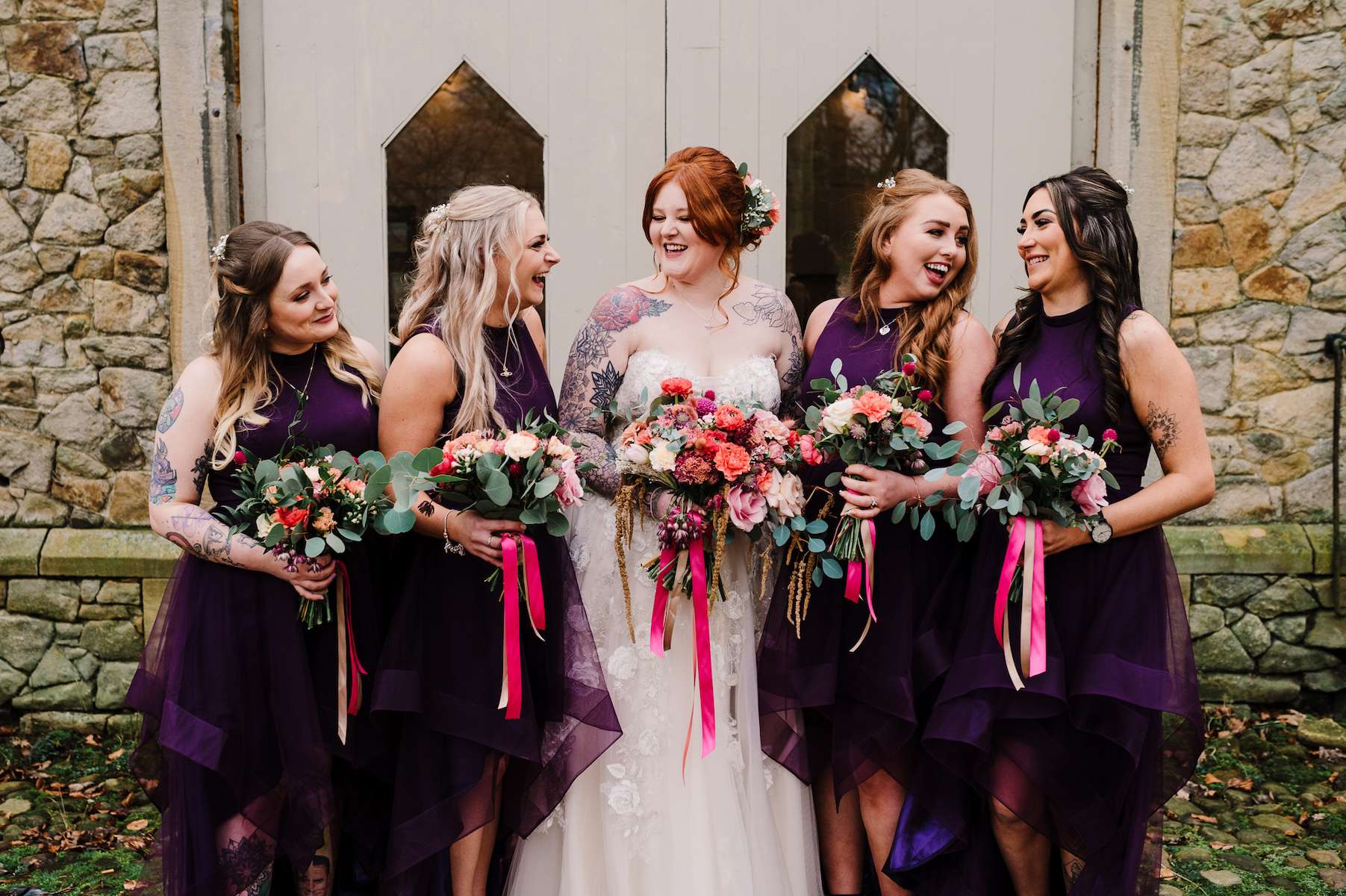 Josie explained, "Because of all the postponements and money lost I just lost my spark for the wedding. Until about two weeks before, when it all came back. That's why I was such a last-minute Larry with some things. We felt like so many people needed this day because it was full of love and laughter! Everyone had the best time and it was well worth the wait."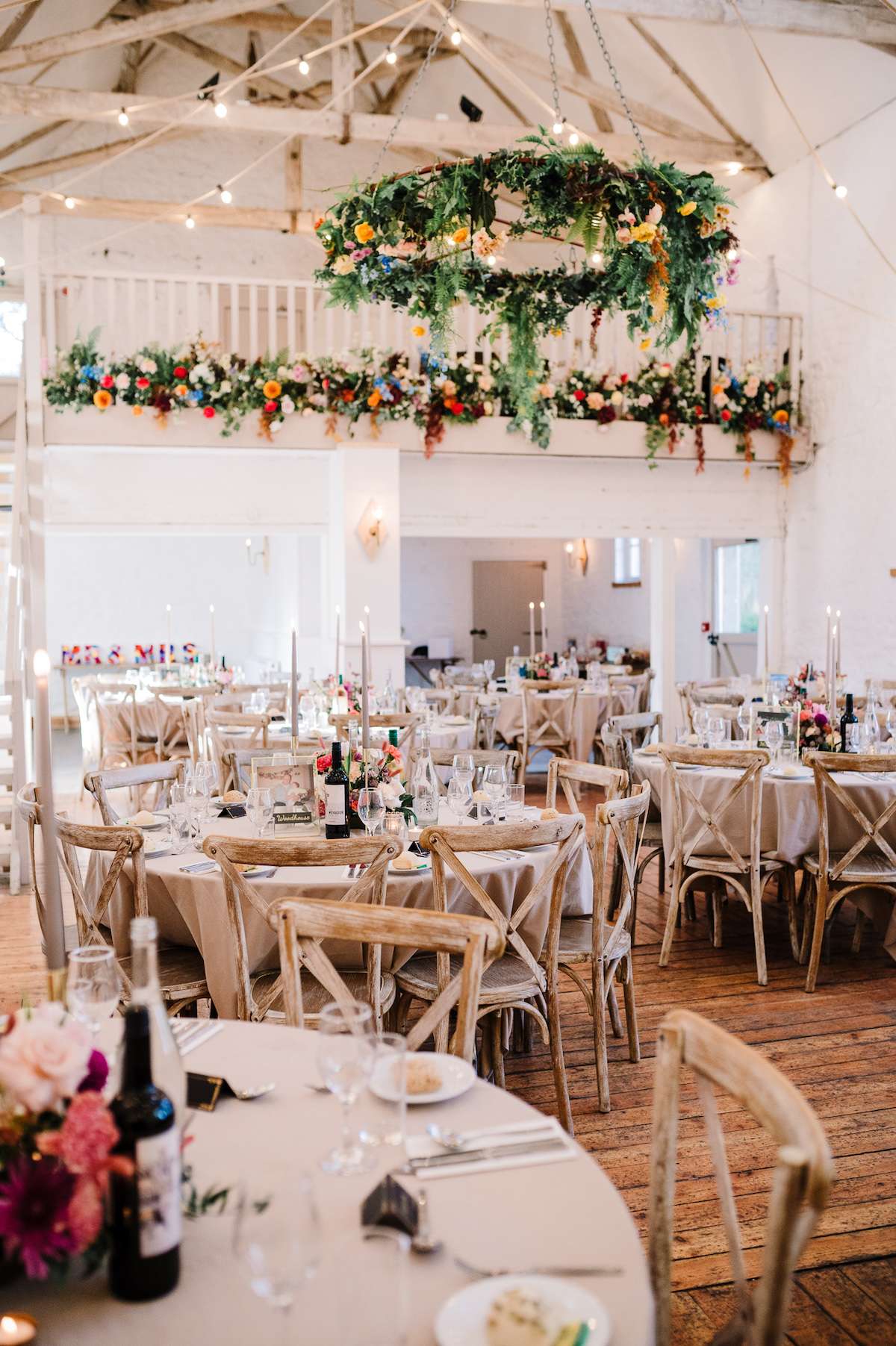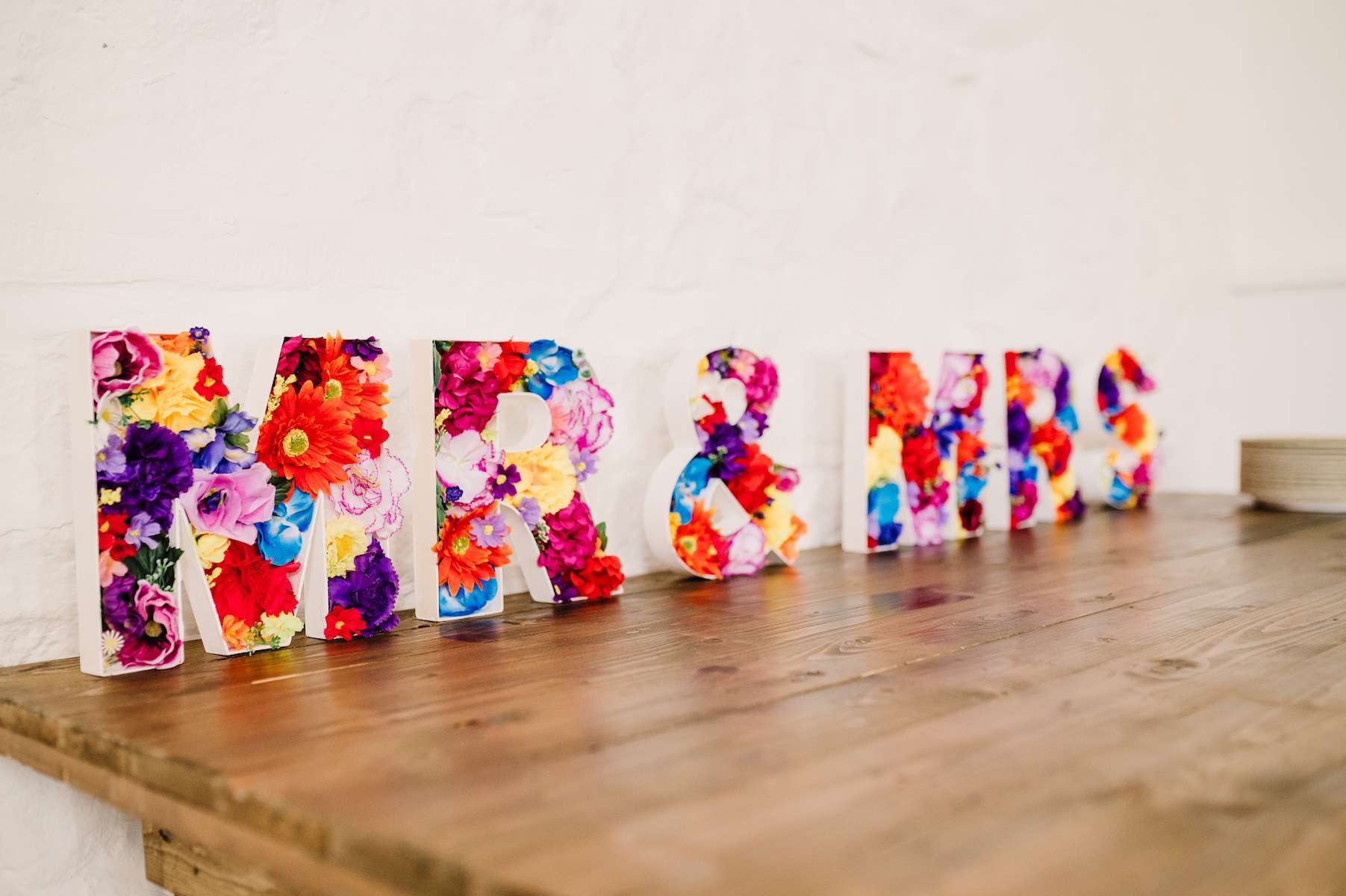 Josie and Sean opted for pre-written vows, as they felt more confident with choosing words that suited them, but someone else had written! They personalised the ceremony in their own way, selecting songs that meant a lot to them, and Josie's son, Jax, played a major role in the ceremony.
Josie told us, "The most important thing about the ceremony was including my son, Jax. I was a single mum when me and Sean got into a relationship when Jax was five months old. Jax is now five years old. Jax stood at the front with us and helped us with our rings. There was not a dry eye in sight. It was very emotional for us as a family."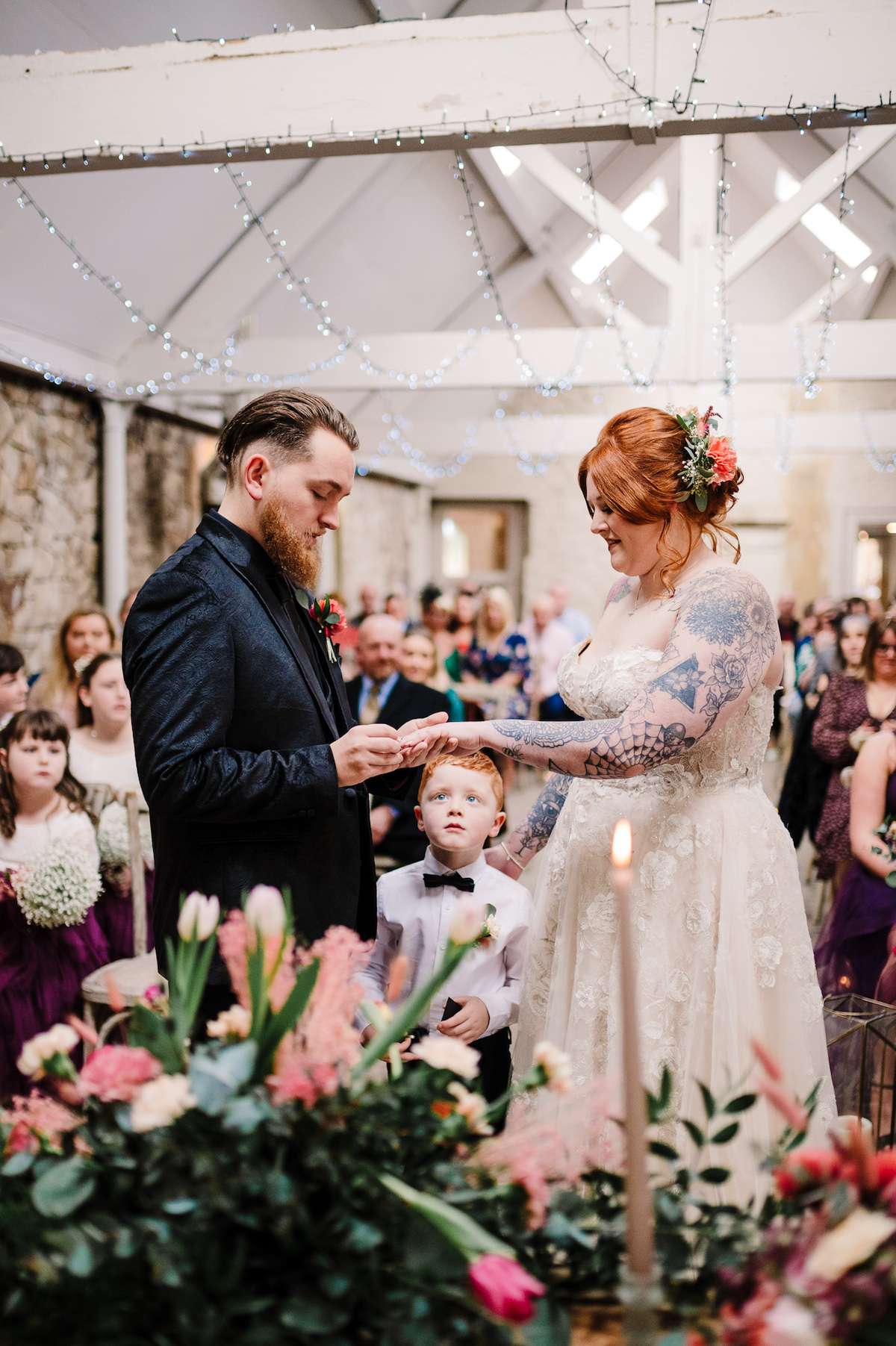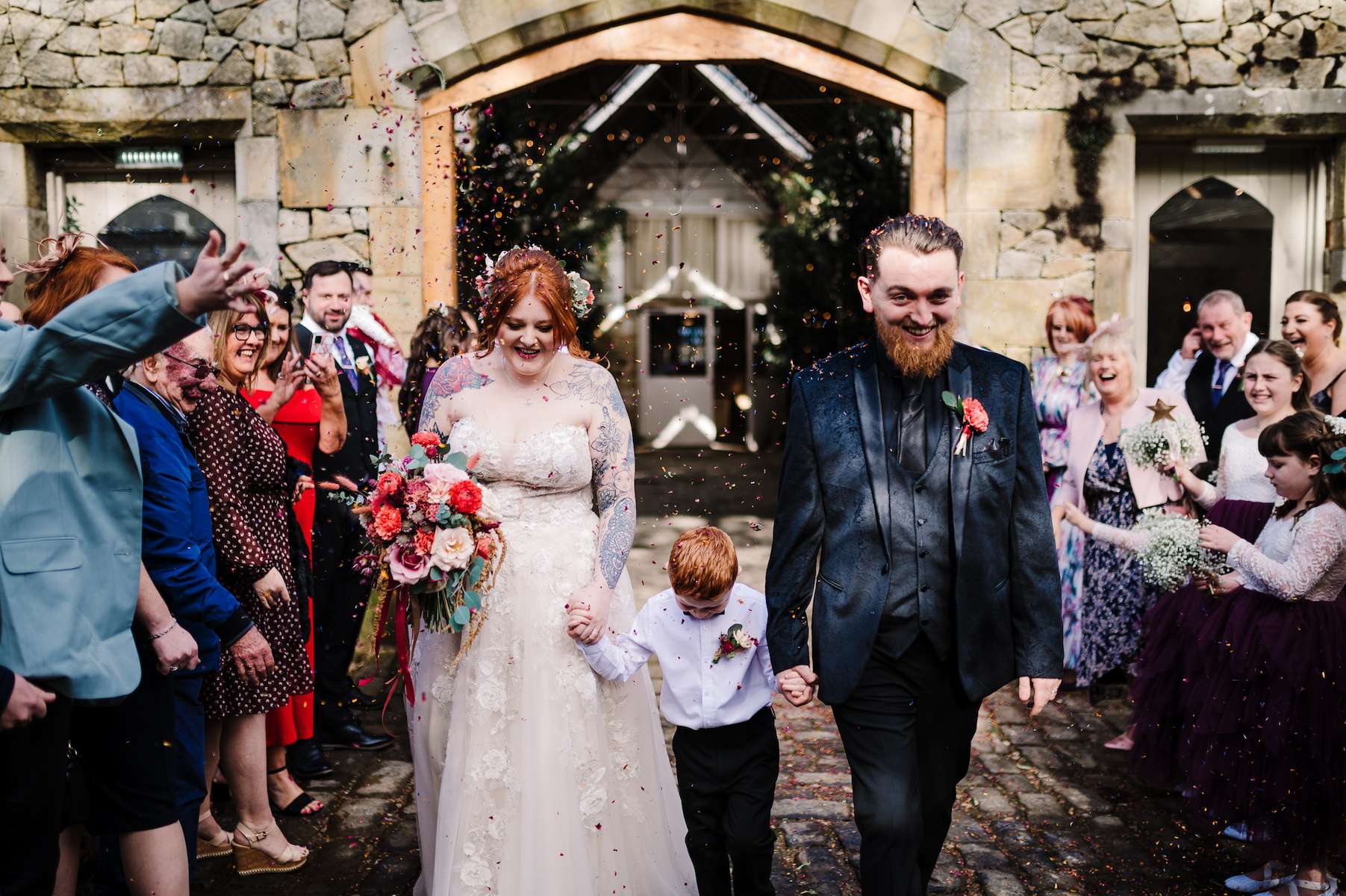 With several children in attendance, Josie and Sean created an area for them to play, with activities to keep them entertained. They enlisted the help of family to set up the venue, with a focus on fresh florals. "Our amazing florist Gemma put everything together to truly make it happen. The flowers were everything and made the venue come alive. We did a lot of DIY projects to go with the décor, creating all the stationery, place cards and seating plan. Many hours with a trusty guillotine, gold pens and singing to Spotify!"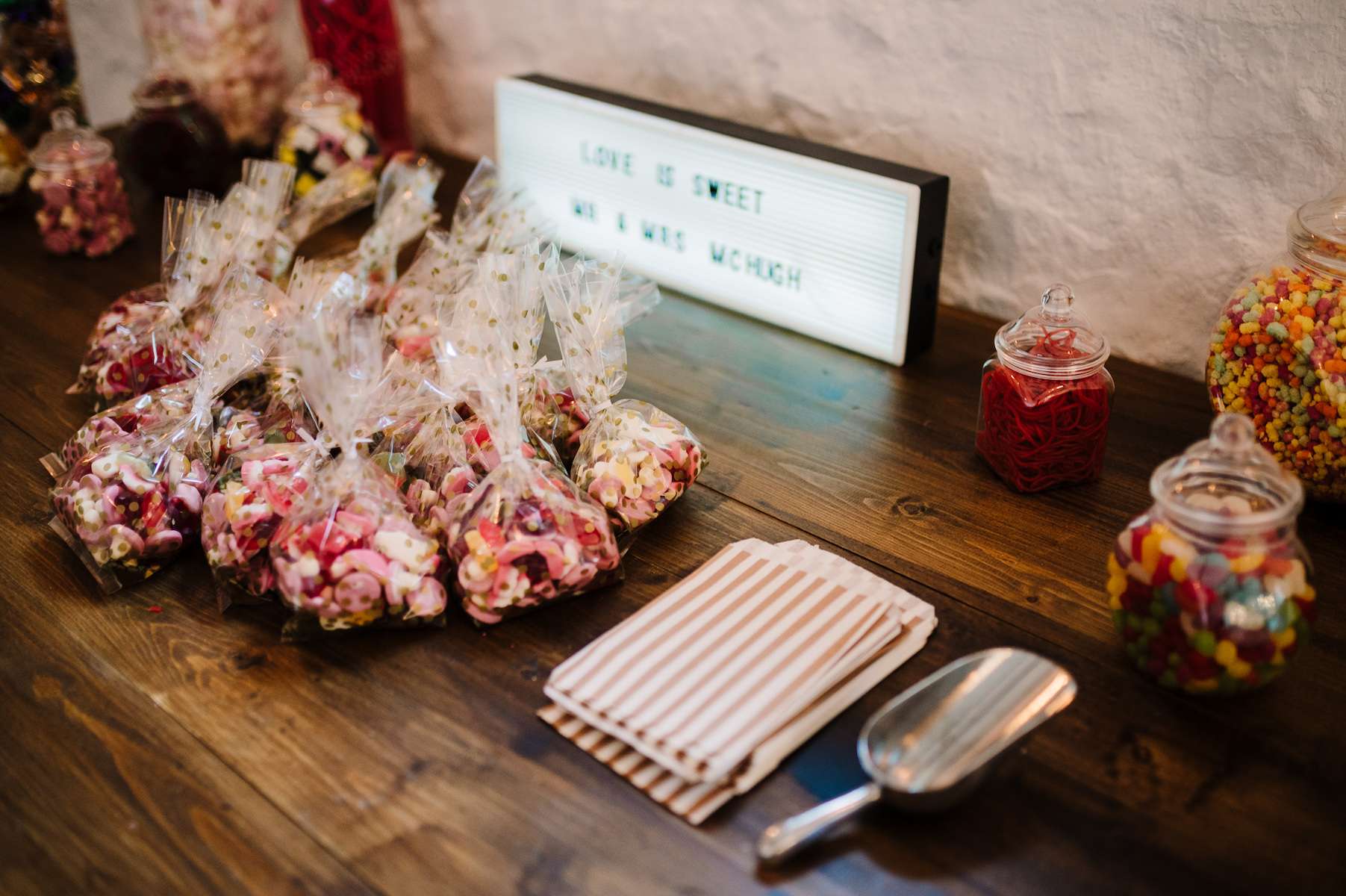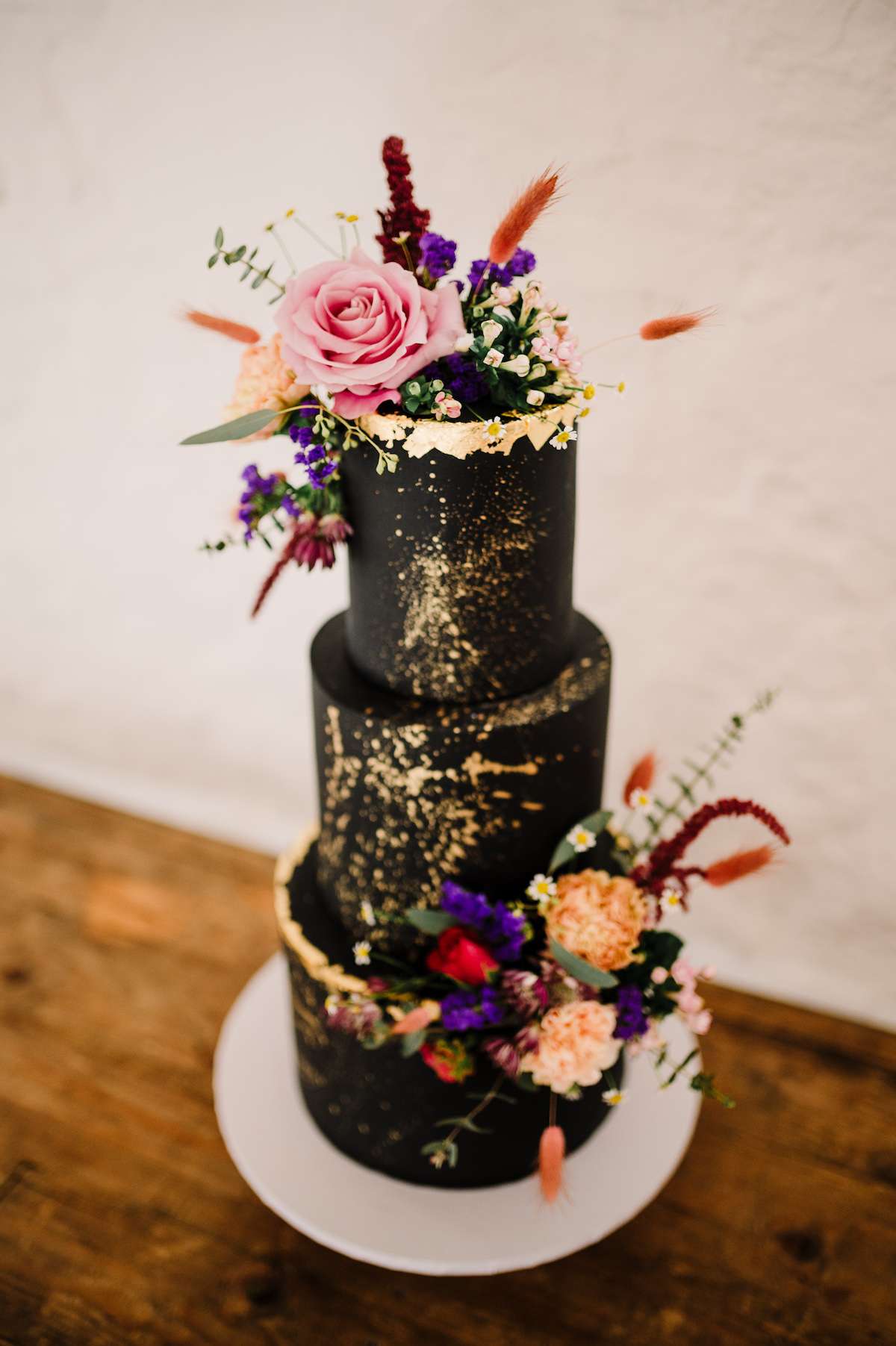 The couple saved money on their £19,000 budget by shunning tradition in a few ways. Josie told us, "We didn't do wedding favours or gifts, and we shopped around when it came to outfits for groomsmen, pageboys, flower girls and bridesmaids. There is no rule book – do what you want!" She also advised, "Don't sweat the small stuff. The chances are you are worrying about something that other people won't even notice!"