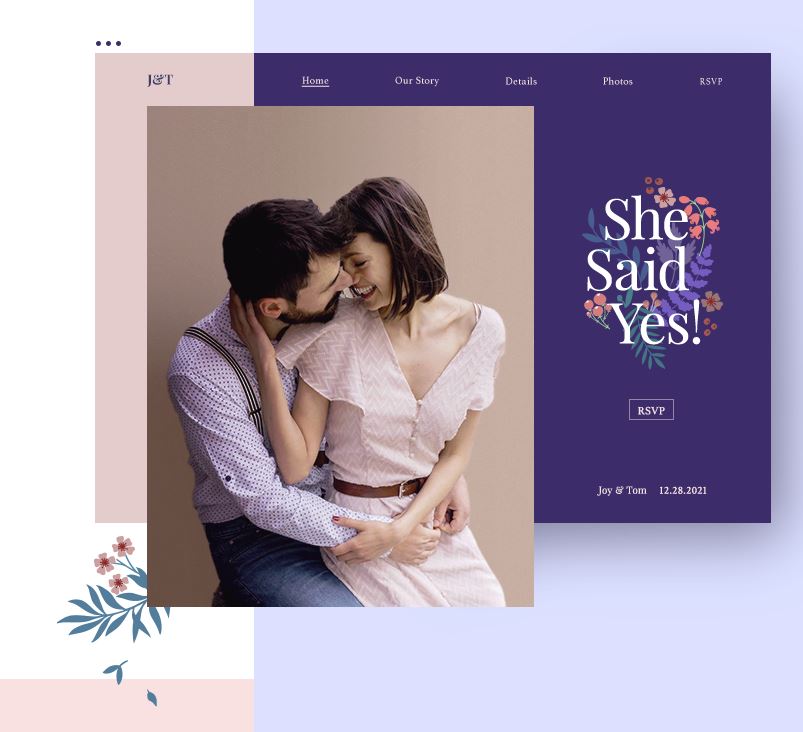 After you pick your wedding date and location, one of the first things you're going to want to do is put together a wedding website. Traditional paper invites are awesome (we're huge fans of print at Rock n Roll Bride!) but having something online will make it SUPER easy for your guests to get all the vital info they might need before your big day.
In the whirlwind that is wedding planning, it is so easy to forget some really important things, but fret not, today we are here to help! Here are some vital, but often forgotten, pieces of information which we think you should definitely include.
Your ceremony arrival and start time
It's a good idea to include a start time for your ceremony but also a recommended arrival time too. If your ceremony starts at 1pm, advise people to start arriving from 12:30 for example, to avoid any confusion or stragglers showing up at 1 on the dot!
If your reception is being held somewhere else, how to get between locations and how long the journey is
Everyone has Google Maps on their phones of course, but an idea how long and how easy the journey is between venues will certainly be appreciated by a lot of people. Also advise if there is public transport or they have to drive/ carpool.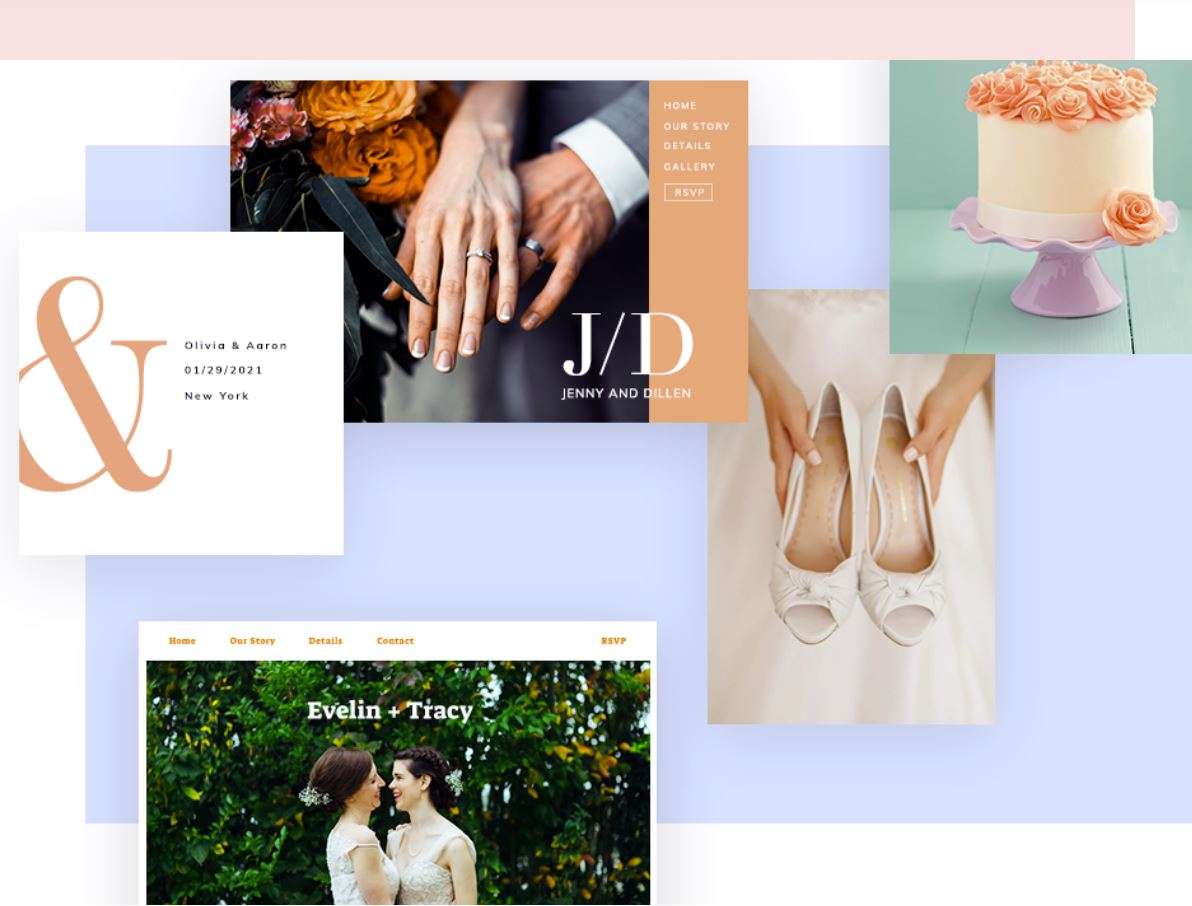 Gift info… even if you're not having a gift list!
It's frightfully British to feel like a gift registry or asking for cash is very grabby. That's not the case at all and actually, it makes your guests' lives way easier if they know what to buy you. Most people will want to give you a gift so a suggestion that, if they'd like to, you'd love XYZ actually helps people out a lot!
Dress code… even if it's come as you are
Figuring out what to wear to a wedding can be stressful for guests, so to make it easier on them, be specific but not demanding. Avoid telling people exactly what to wear but if you're having a theme, or you have any guidelines, let them know!
For example, if you're having a festival wedding and most of the day is being held outside, make them aware that they need to wear field-appropriate footwear and bring a jacket for the evening.
A weather check
While, of course, we can't guarantee the weather, letting people know to pack things like sunscreen, insect repellent or an umbrella just in case will certainly be appreciated.
Accessibility
This one is easy to forget, especially if you don't have to think of it for yourself, but it's a super helpful thing to include for your guests. Add any details you have about ramps and wheelchair accessibility, accessible bathrooms and hearing loop information at your venue(s) can be added. Also, if you have any neurodivergent guests, include details about the measures you are putting in place for them too. Weddings can be a big stressor for Autistic people, for example, so this extra attention and thoughtfulness will be approached.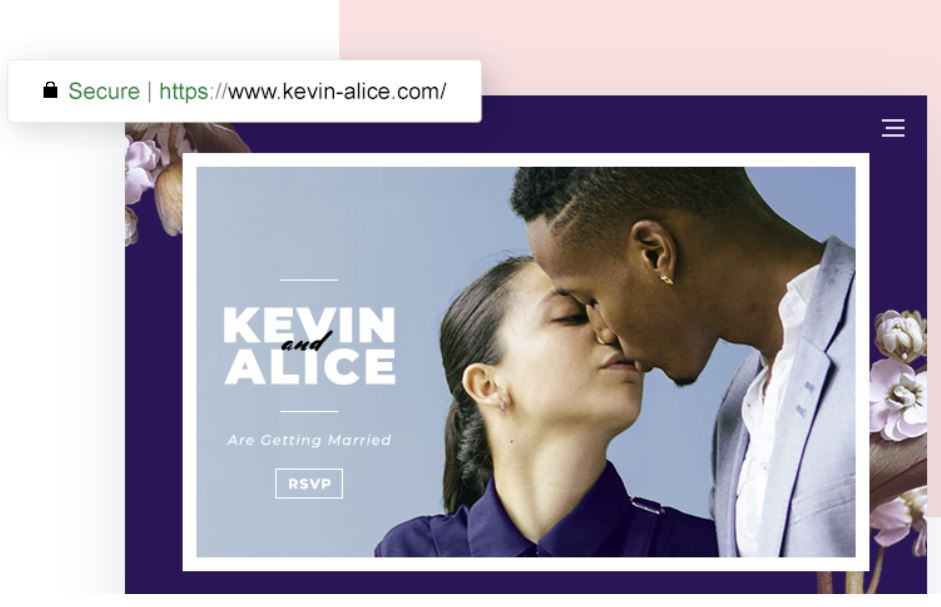 A FAQ page
FAQ means Frequently Asked Questions. If you start getting a lot of the same questions from your guests, it may be worth adding a page of them to your website to stop having to reply to everyone one by one! To get your started, here are some you may like to include:
Does the wedding have a theme?
How do I RSVP and what's the deadline?
How long is the wait between ceremony and dinner and what can we expect?
Can we bring our children?
What type of food are you serving?
Can I post photos of the wedding on social media?
What COVID measures will you have in place?
What is the parking situation at the venues?
Do you have a hotel block for guests? Where do you recommend I stay?
What kind of food are you serving? What if I have an allergy or dietary requirement?
What should I do if I can't make it?
I still have questions, what is the best way to contact you?
Thankfully, plenty of website builders out there have everything you need to create your own wedding website for free! Wix, for example, provides couples with the option of creating their beautiful website without purchasing a domain or paying for any type of subscription. You can choose one of their modern templates as the base of your design and then personalise it to your heart's content. You can even design your own wedding logo with their logo maker and include a playlist for people to listen to as they browse (how very MySpace circa 2005, we're here for it!)
No matter where you're at in your wedding planning, your wedding website will give you an easy way to keep all your friends and family in the know about your upcoming celebration, and we think all couples should have one!