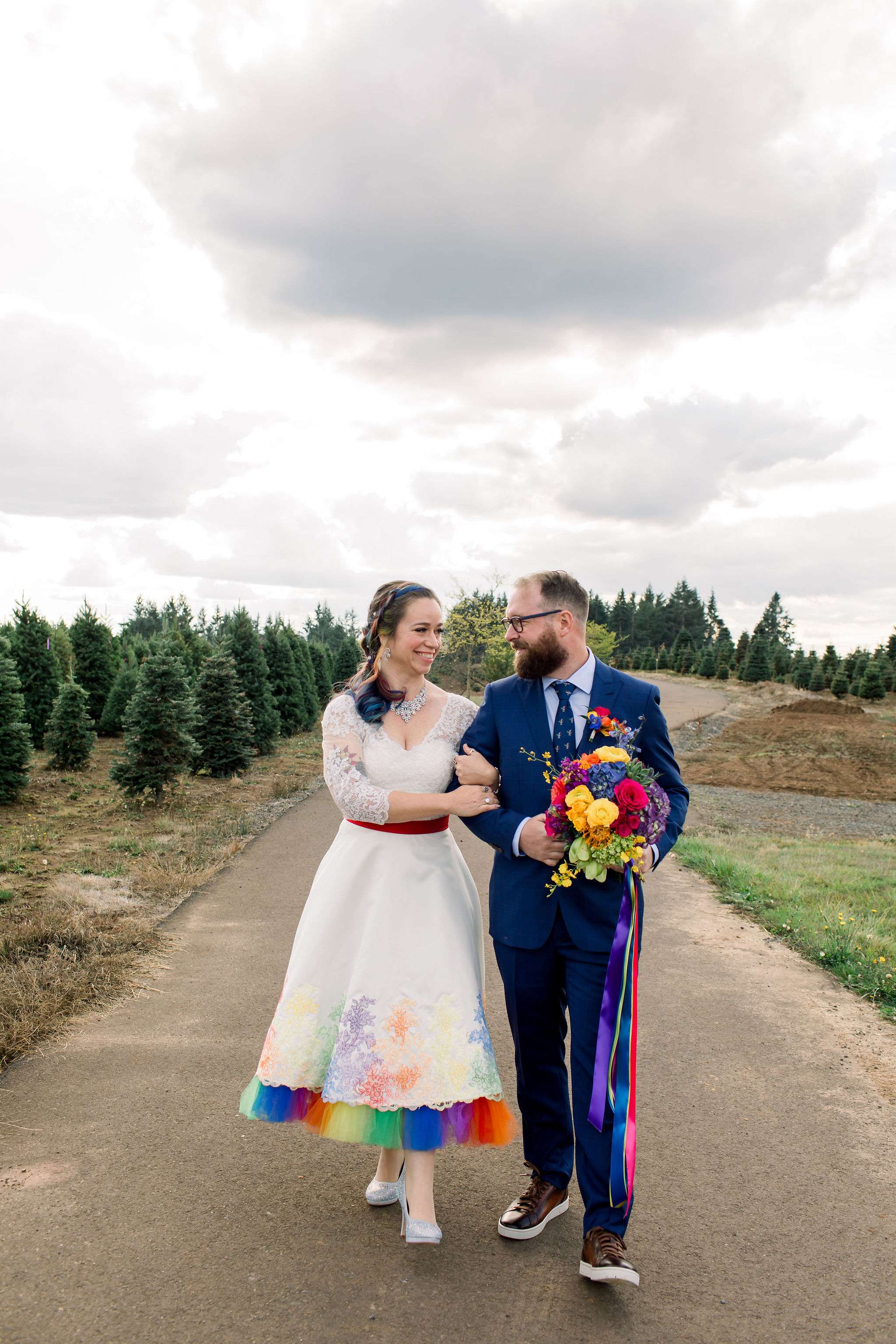 For TJ and Andy, having a wedding which made them happy and featured all the things they love was the main priority. That meant they included all the colours of the rainbow, national parks, Lego and their favourite food and snacks. For dessert they had homemade peanut butter and jelly pop tarts, Sidecar and Mojito cocktail cupcakes, brownies and cookies!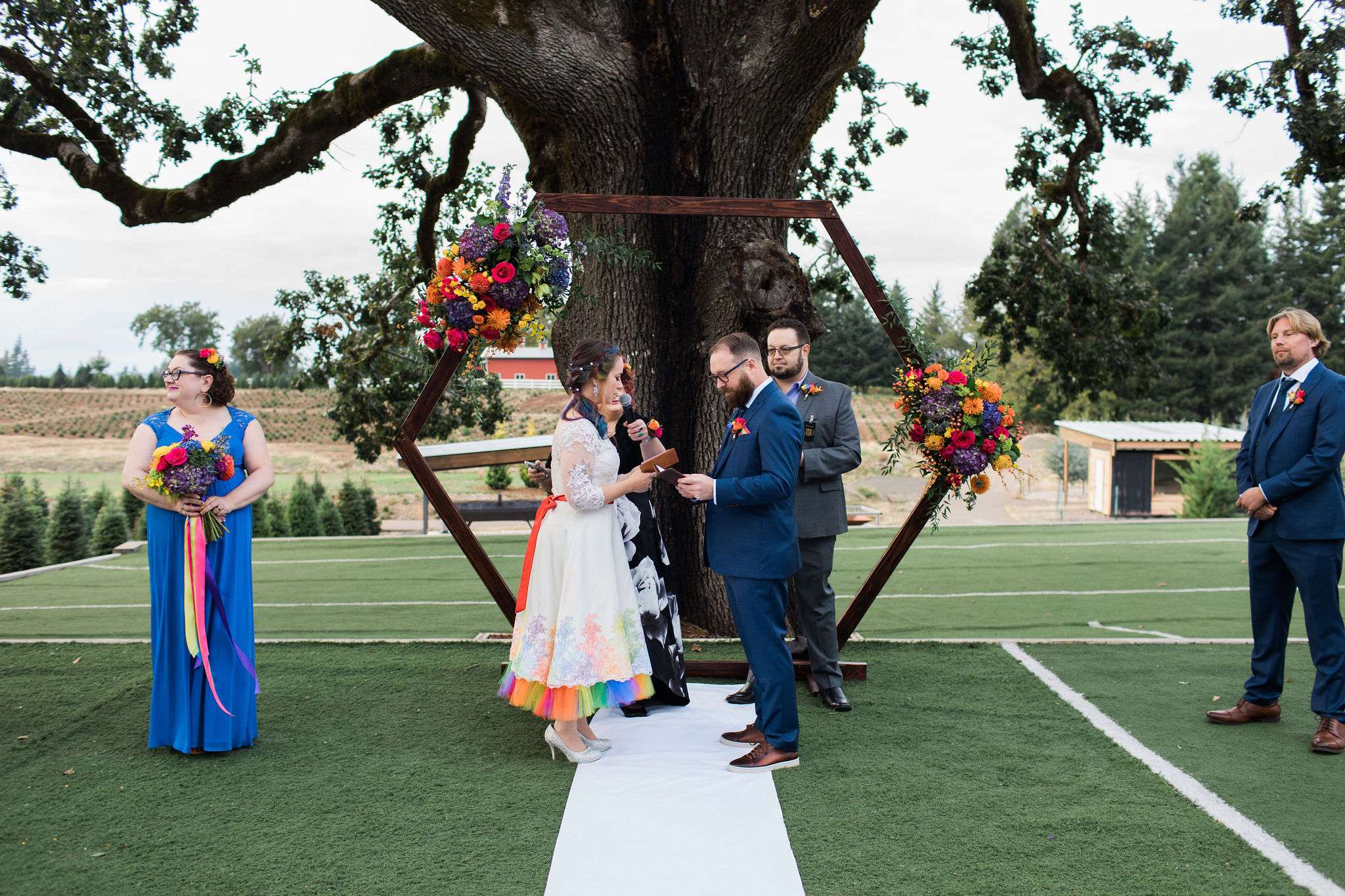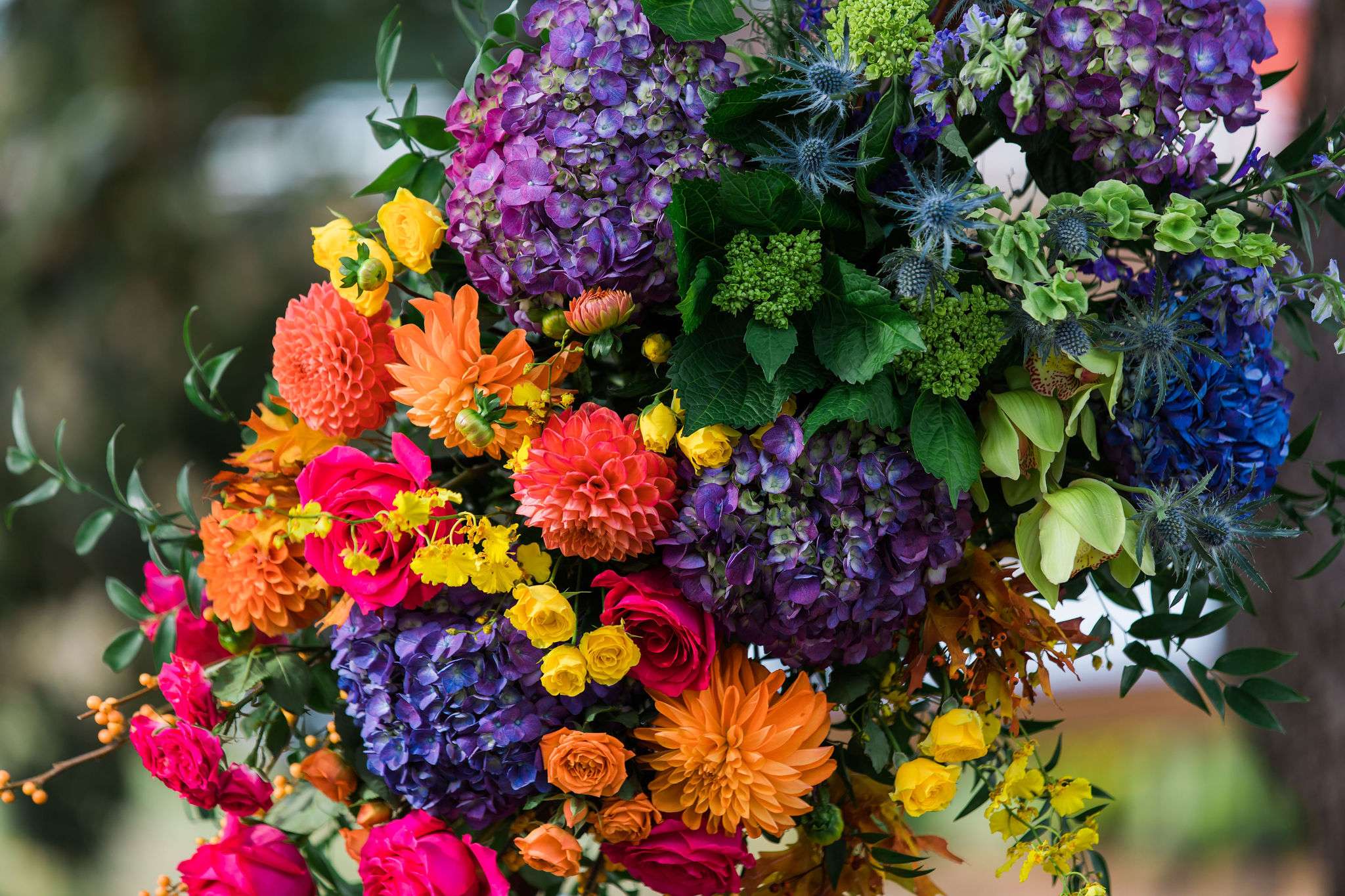 "We wanted to make the wedding the most fun possible for everyone involved", TJ told us. "That meant low stress for our vendors, attendees and us! We wanted to make sure that the focus was on having a good time, not making things perfect."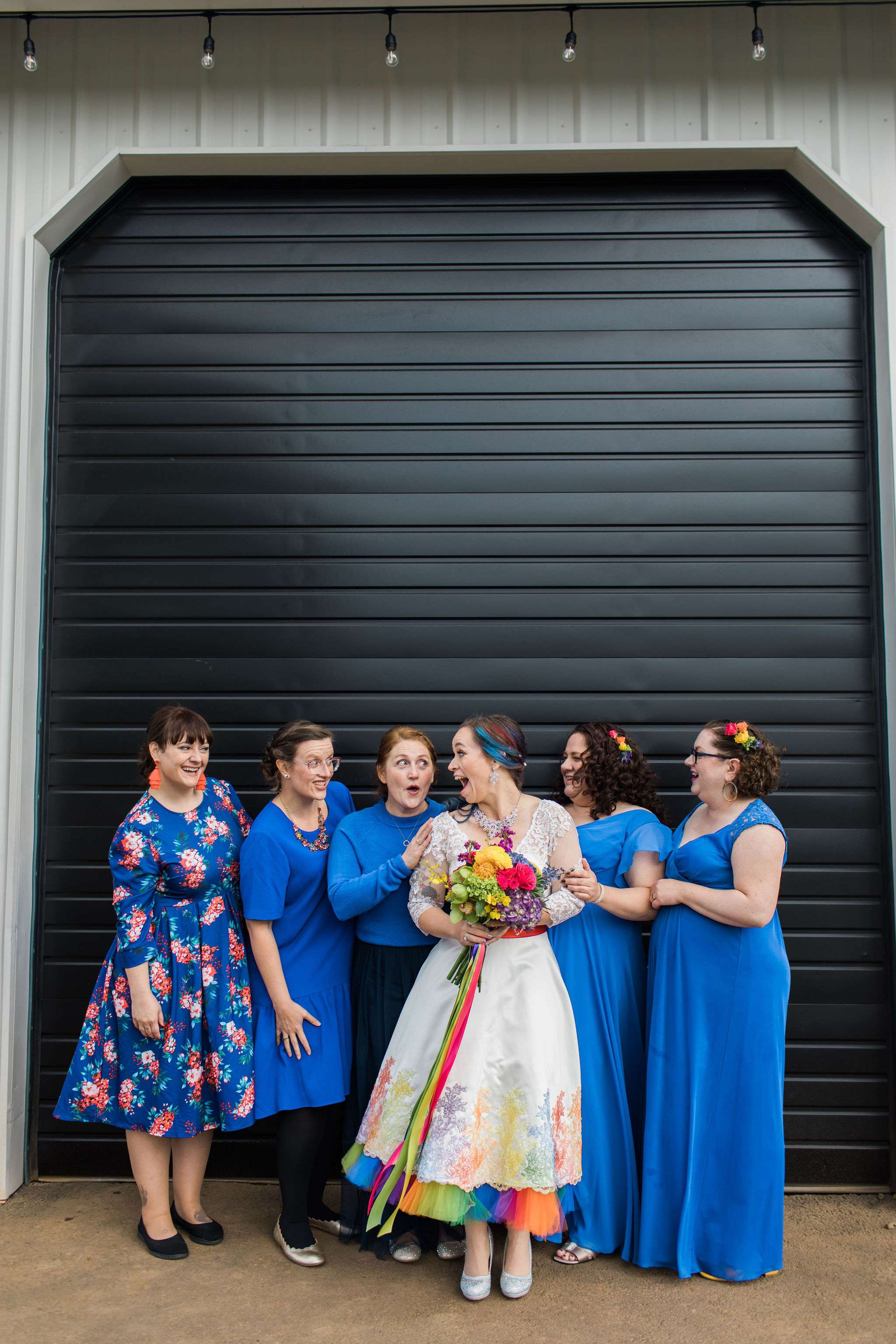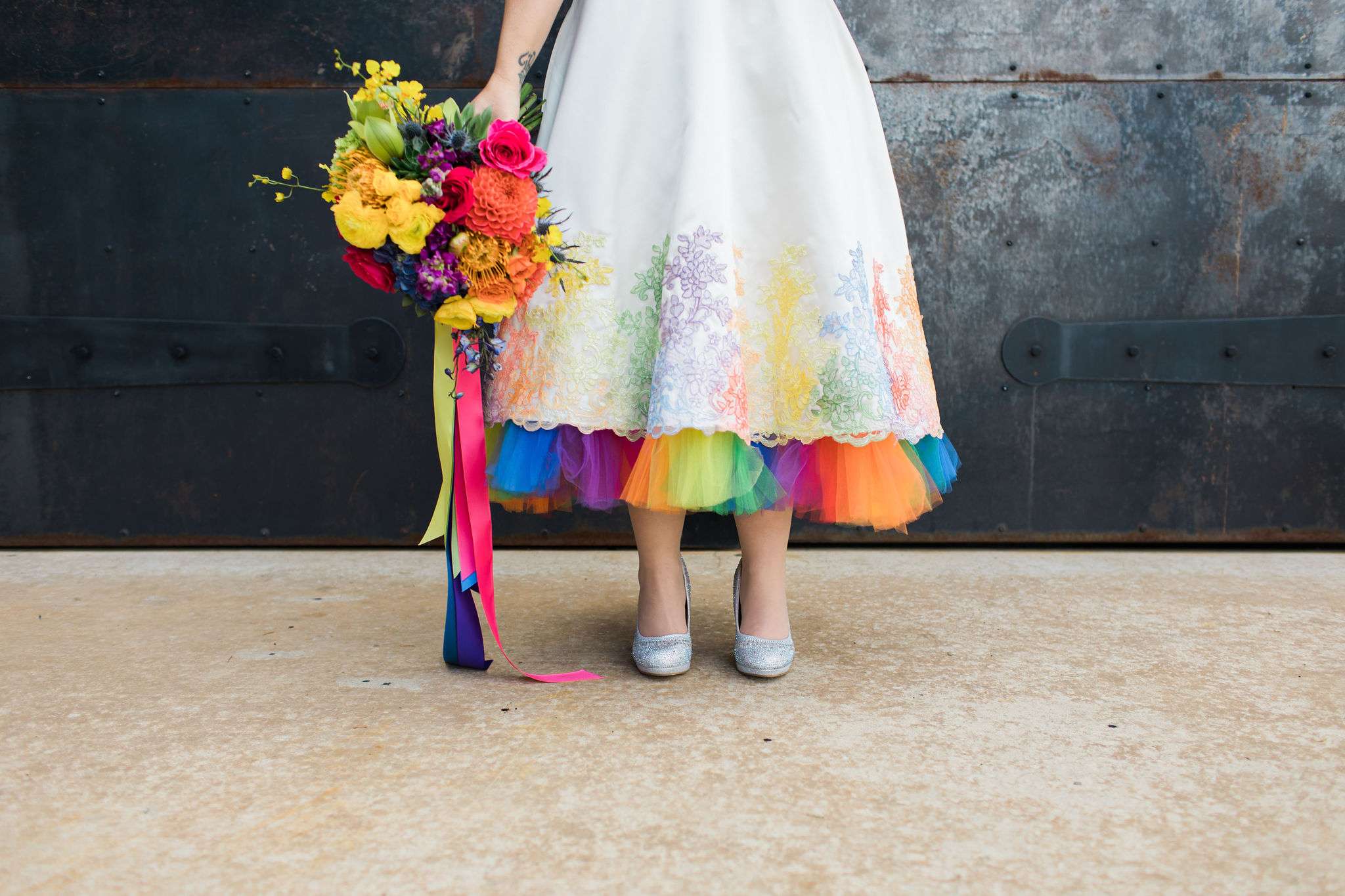 There was a last minute venue panic (thanks to Covid!) which meant they had to find somewhere new with only six weeks to go, but luckily Redland Family Farm ended up being the perfect place for their day. "Thank goodness for our planner!", TJ laughed. "We ended up in a location that was absolutely perfect, and everything worked out exactly like it was supposed to. We bused folks from the original hotel to the new location in school buses, so no one even had to change their hotel reservations."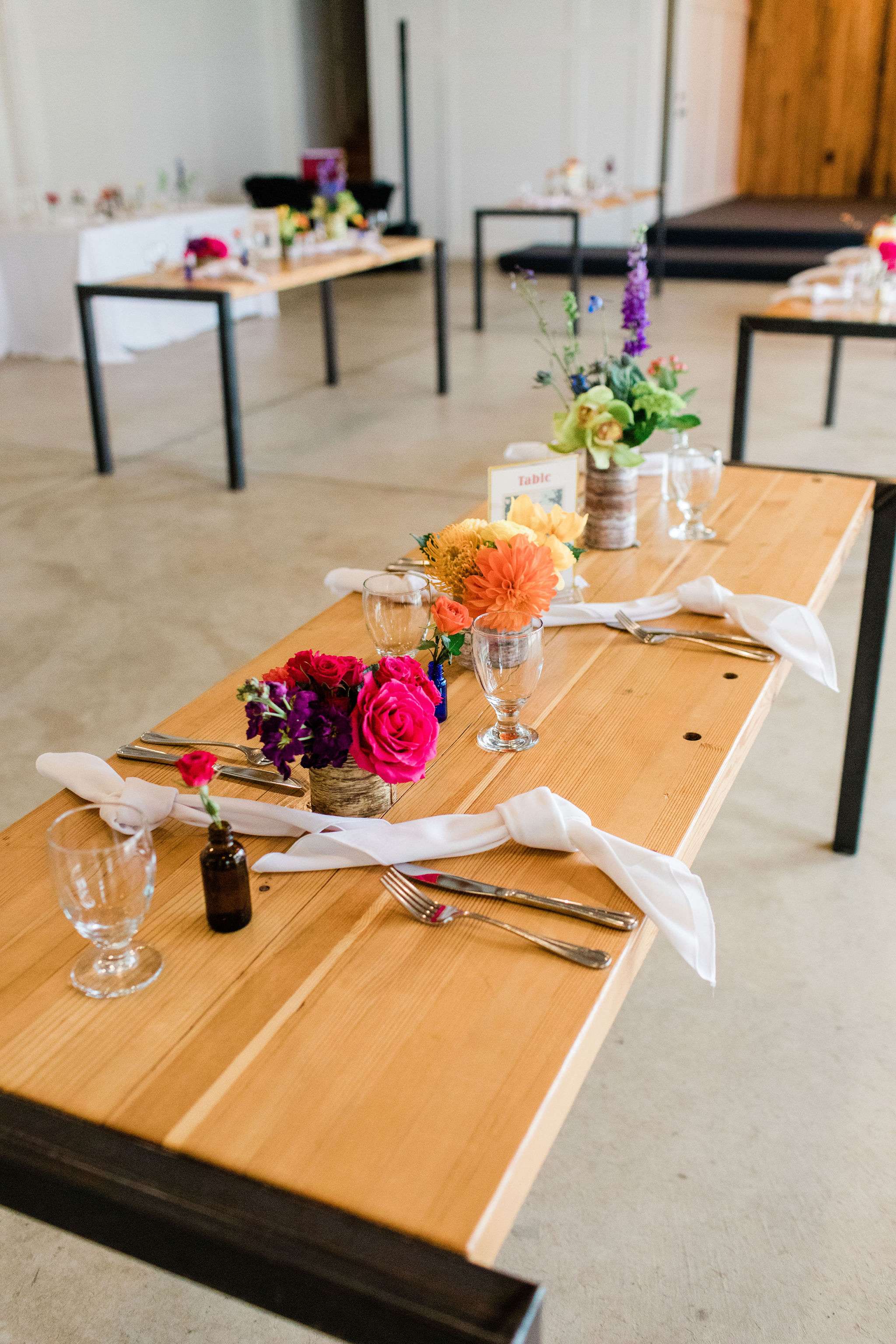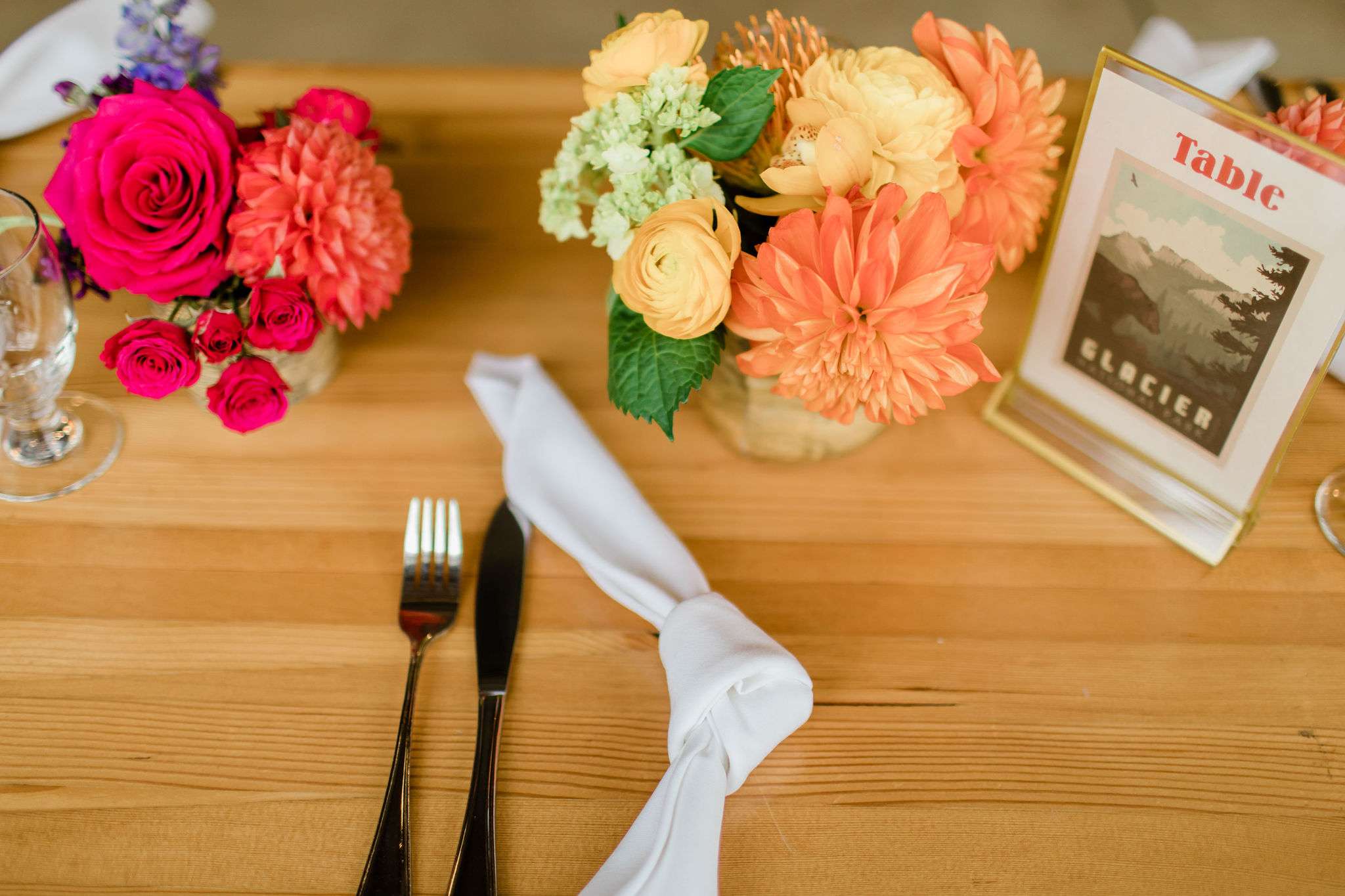 The bride's dress was made by Kristi of Behind the Seams Bridal and TJ dyed the lace in rainbow colours herself! "We used a lot of colour!" she continued. "My dress was rainbow, the flowers were multi-coloured and the groom's suit had a galaxy liner. Rather than a single theme, we tried to include notes that speak to our relationship in little ways all through out the day. Our tables were named after national parks, we had a Lego dessert table, a duck tie to commemorate the groom's father and Star Wars suit/dress hangers. I made the suitcase for the cards and the Lego bride and groom. My friend Michelle made the national parks quilt under the place cards."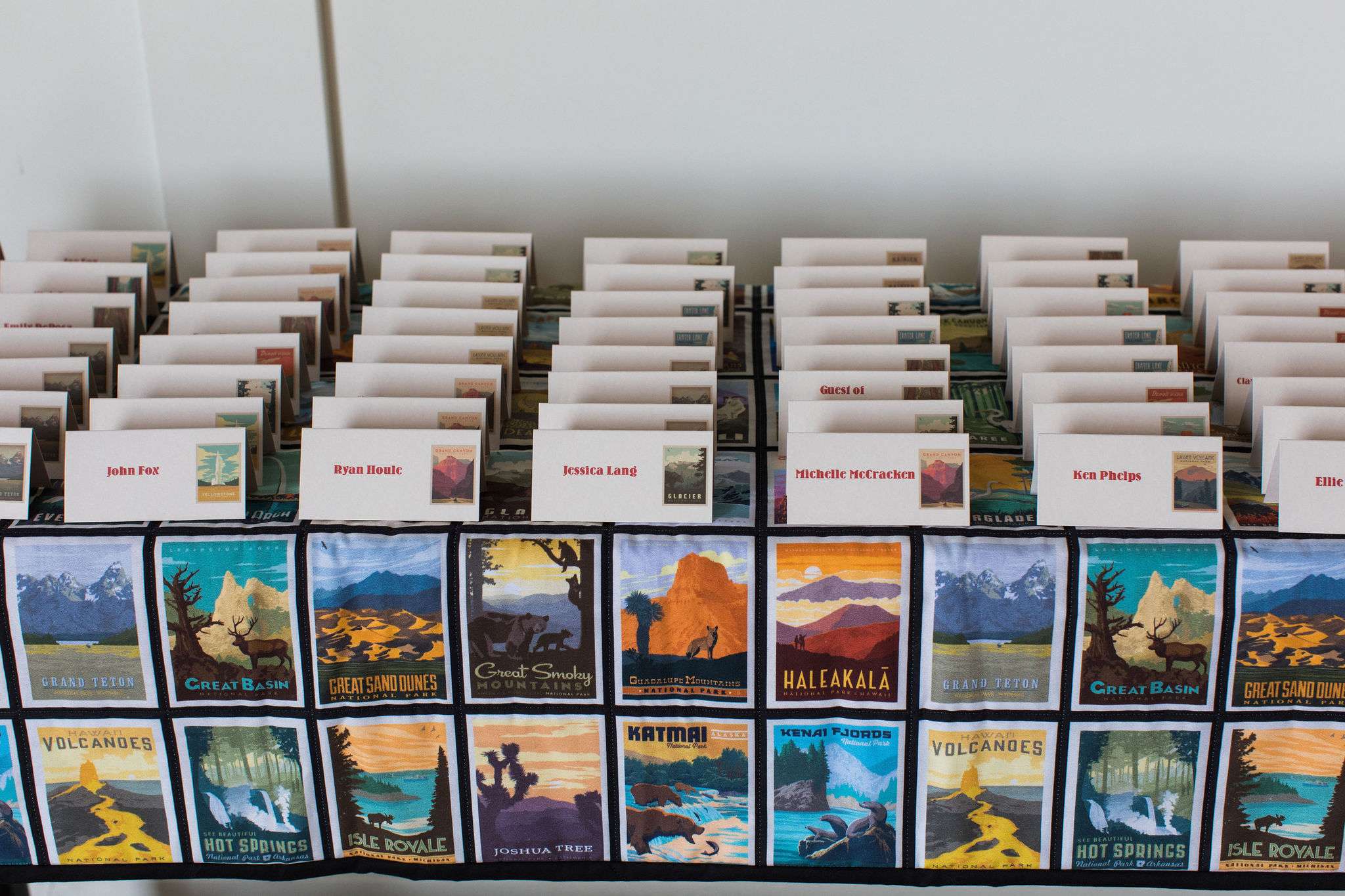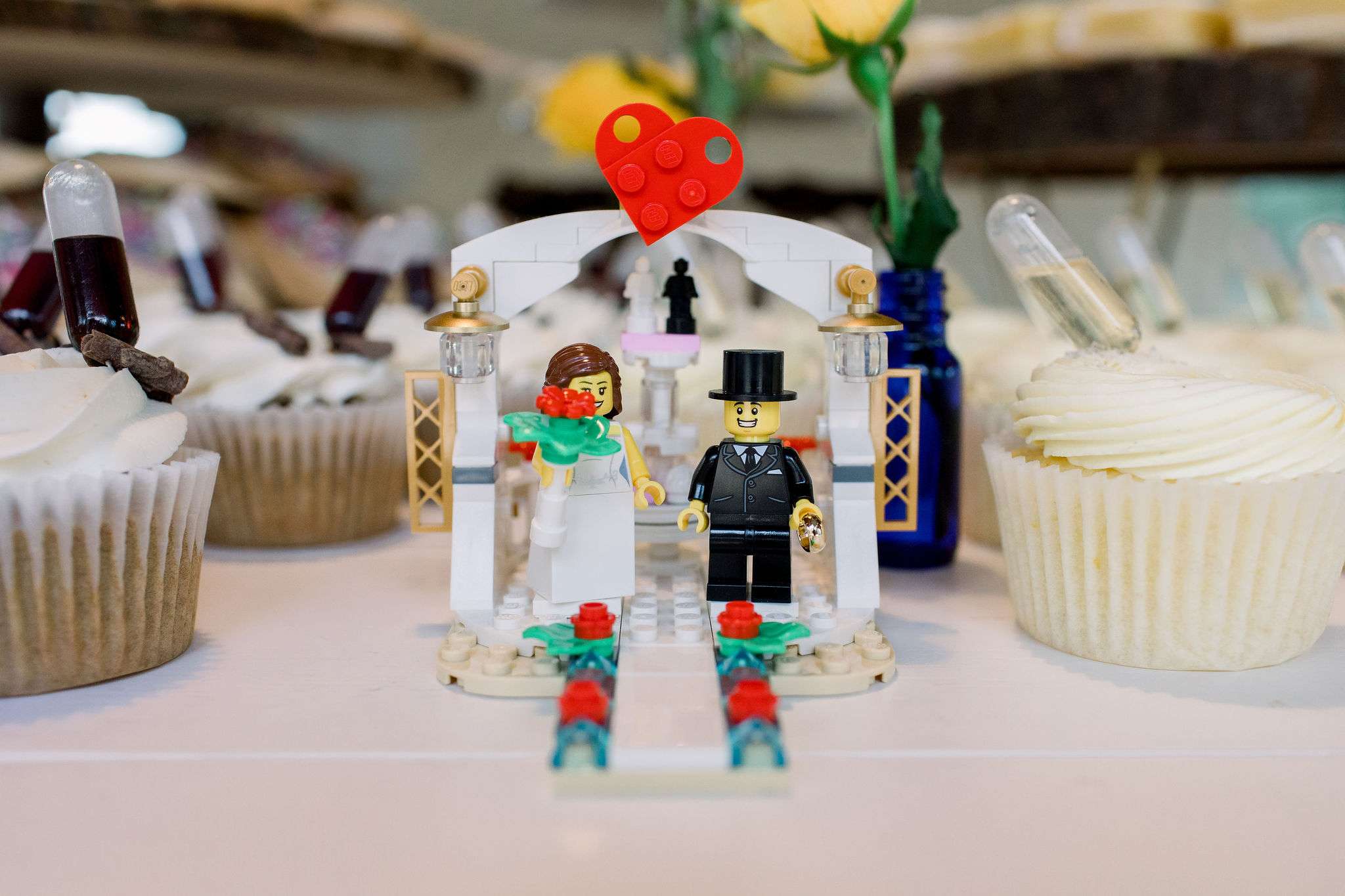 The ceremony was really special. TJ's brother and Andy's friend lead and three different friends did readings. Andy is a heavy metal fan, so he walked in to Concerto in D Minor played by his favourite band, Allegeaon. The wedding party walked to a strings version of the Beatles All You Need is Love and TJ came in to the Indiana Jones Theme song – perfect for beginning the adventure of marriage!