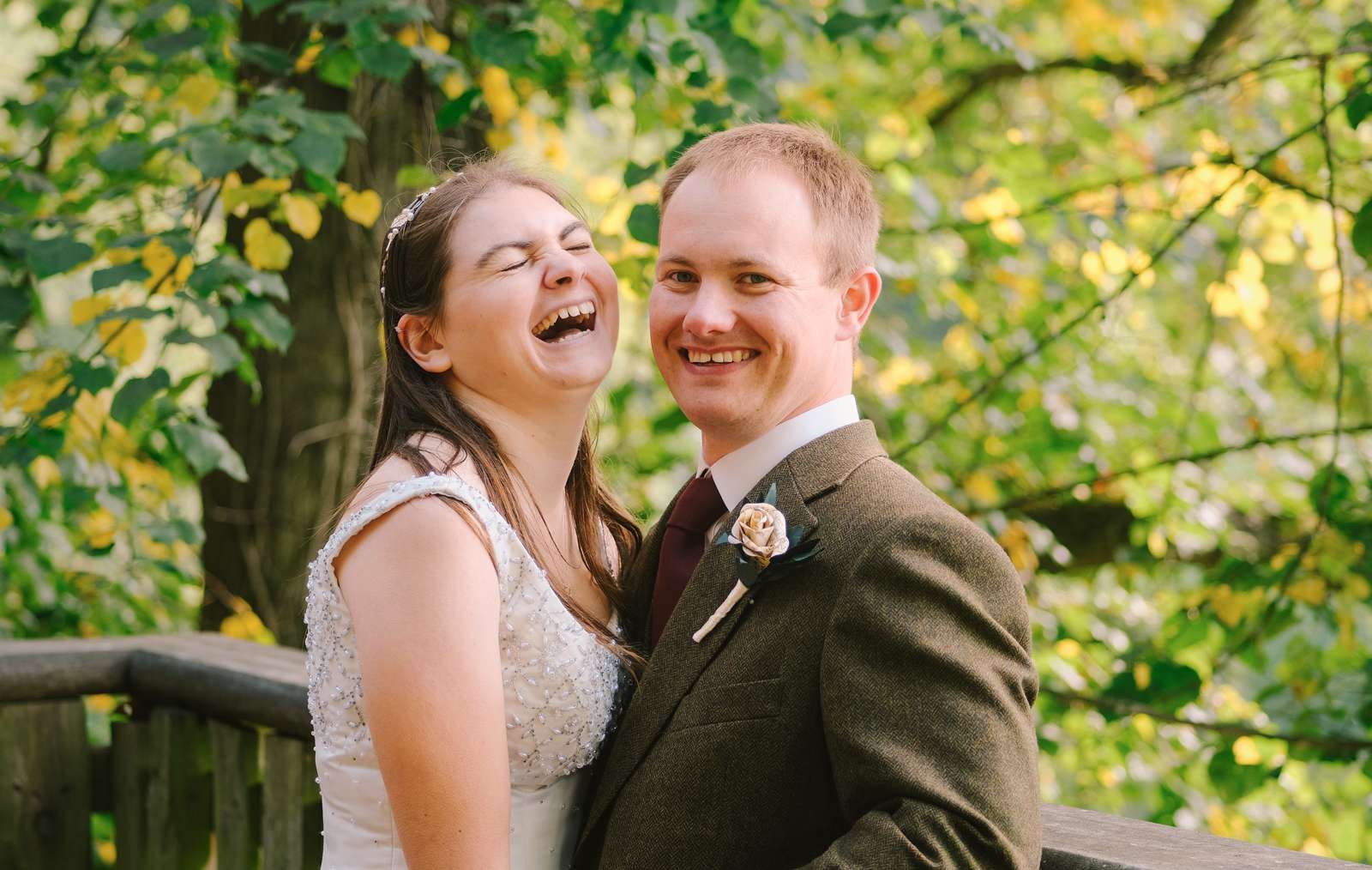 For the majority of brides, the hair and make-up process is a really integral and exciting part of the wedding prep. But what if you don't at all feel comfortable in foundation and mascara? Do you still have to wear it on your wedding day? Of course not! As we always say, you need to have a wedding that feels right for YOU, but we also know that sometimes, standing against the expected and status quo is easier said than done. Recently married reader Sarah Blake is here today to share her experience of being a bare-faced bride.
Everything was going well until the lipstick went on. I'd been OK with the foundation, even a little contouring, and the concealer to hide my spots made a lot of sense. Then came the dark mascara around my eyes. It felt a little clunky, coating my lashes in heavy goop which I wasn't accustomed to, but as I looked in the mirror I still felt alright. After the lipstick was applied though, it all came crashing down and I completely freaked out.
All of a sudden my entire face felt clown-like. Every aspect of the make-up trial (which had always been an experimental process) abruptly became an issue and I put the mirror down in disgust. This wasn't who I was. In an attempt to rectify the situation, we tried other lipstick shades aiming to match as close to my natural colour as possible, but I still felt unnerved by the dark-eyed stranger in front of me.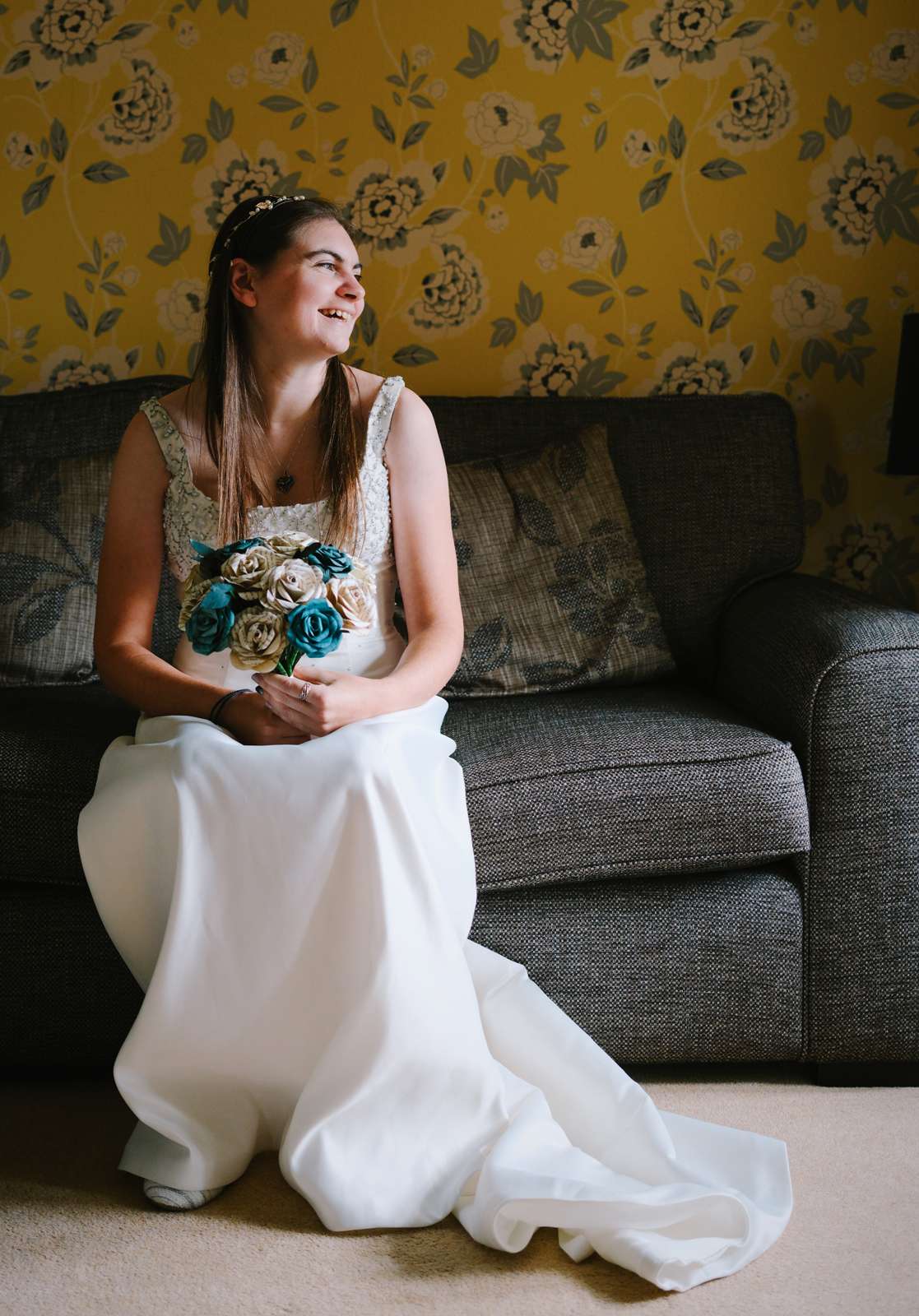 My make-up artist (who is also my oldest friend) had been brilliant, introducing me to the very subtle look slowly and gradually to make sure it wasn't a shock. She expertly talked me through everything she was doing, telling me we were just trying to re-create me, but on a really good day, and giving me full control to veto anything I wasn't happy with, including the whole idea of wearing make-up at all. As we assessed her work, we realised that without the lipstick, the "look" didn't quite seem right, and with it, I squirmed uncomfortably at my own reflection.
Having decided to let things sit for a while, we took some photos for me to refer back to but however much I looked at them, I couldn't quite fathom the alien staring back at me. At our second meeting I tried again to adjust my mindset as my friend struggled to reassure me, but questions kept flashing through my head:
I'd never worn make-up a day in my life so why would my wedding day be any different?
Why was the world telling me I should change this fundamental thing about myself just because I'm a bride?
How come there wasn't anywhere near that much pressure for the groom to look perfect? No one told him he would look washed out in the photos without make-up on so why was that comment constantly being directed at me? Was it my pale skin or was it just people's expectations?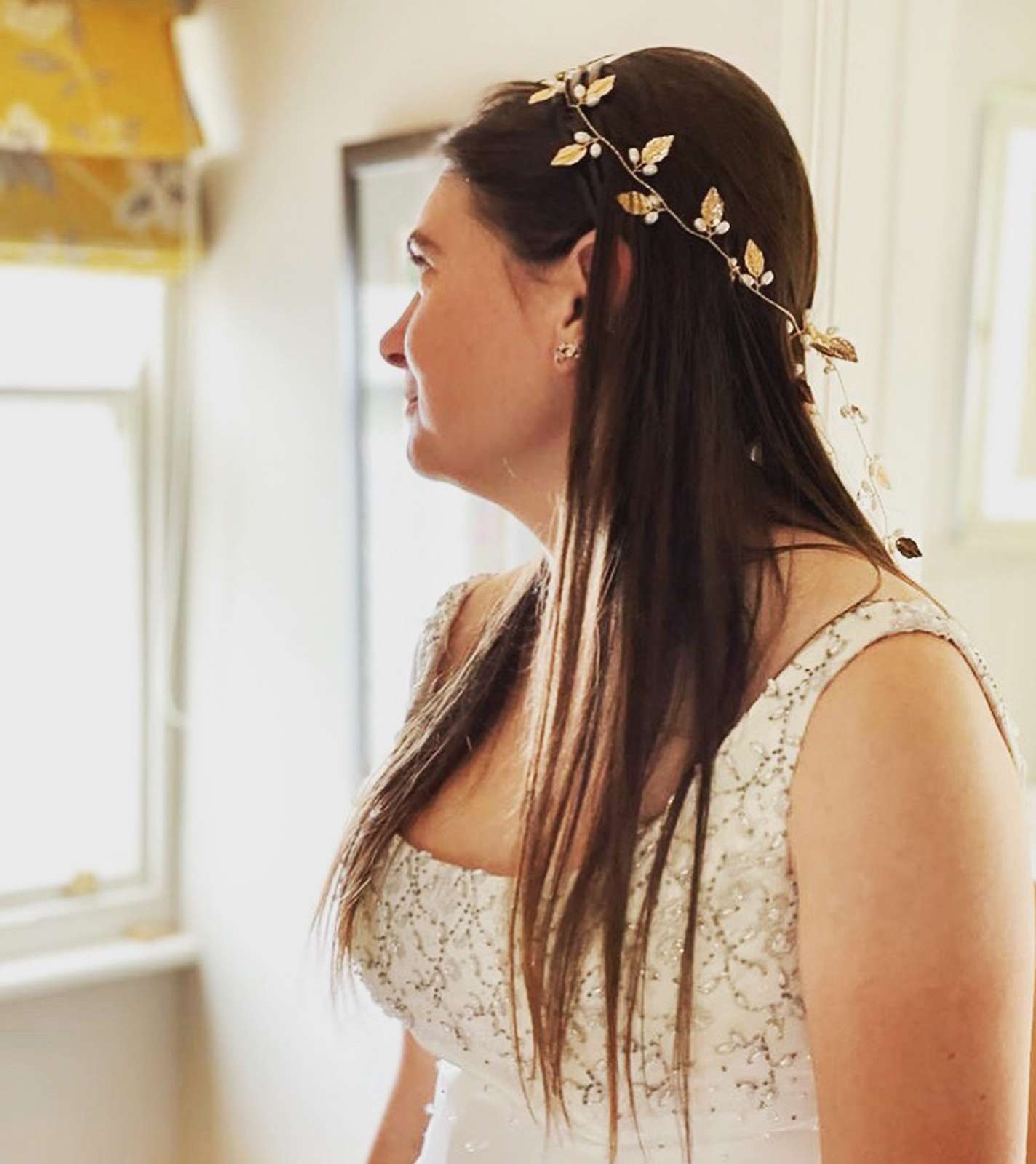 I saw so many photos of beautiful faces rocking their make-up looks, whether the compositions were smoky or shimmery, natural or intense, they all looked stunning and created a vision of confidence and splendour. I wished I could marry up what I was seeing on other brides to how I felt about my own face, but it just wouldn't happen.
Feeling confused and slightly concerned about the end result of the wedding photos, I turned to the online community for some reassurance, and also my wedding photographer for some advice. He told me that alarm bells had been ringing as soon as I spoke about forcing myself to look at photos of me in make-up. I shouldn't be forcing anything. Along with the wonderfully empowering online groups, some of whom had been through this same conundrum themselves, I made the call to go bare-faced. The second I accepted it and told my make-up artist, I felt happier, less anxious and a bit more confident. The photos would reflect me as I am and I was sticking to my own moral principles in that I don't believe anyone needs make-up to look beautiful (but of course if they do want to wear it then go for it!)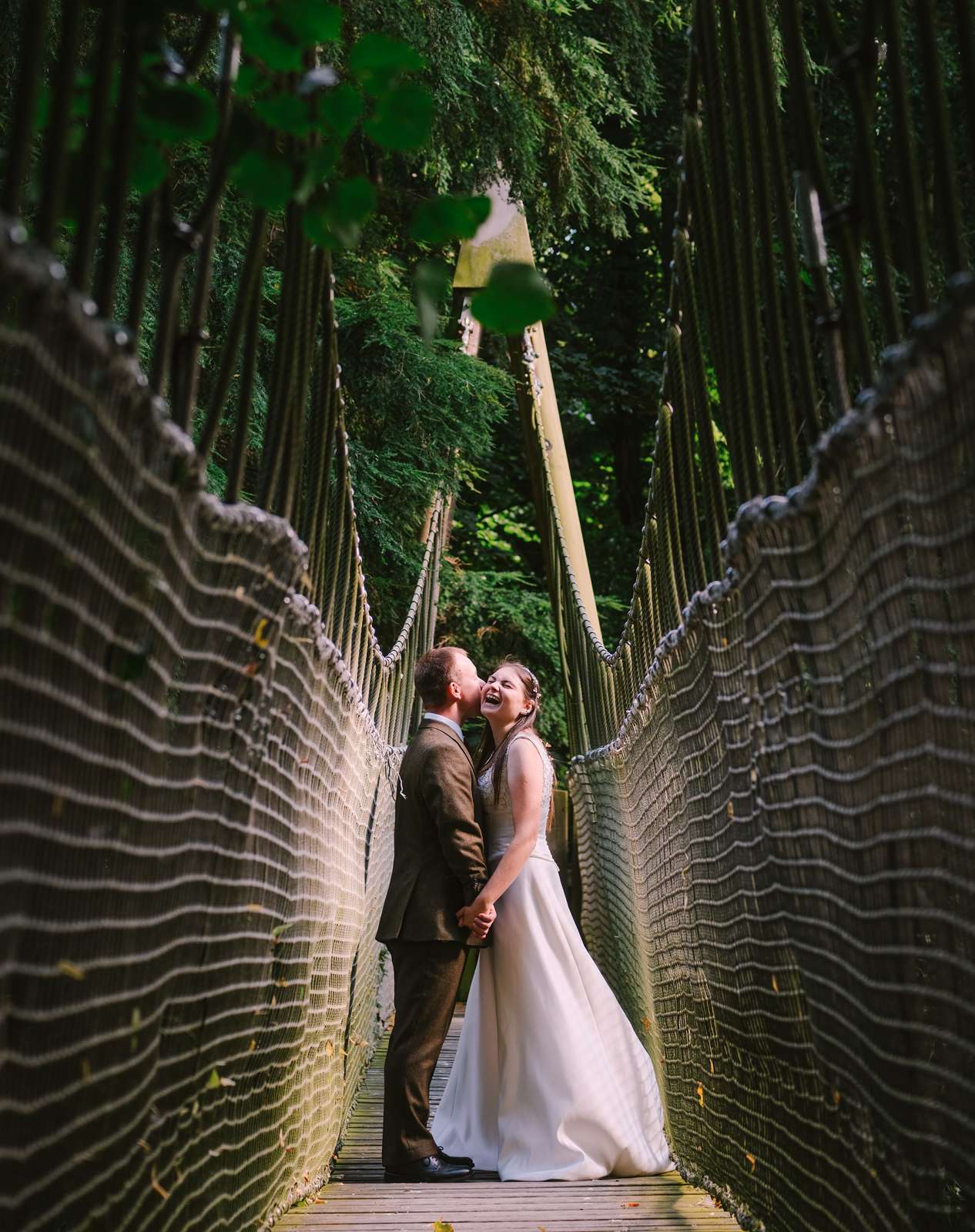 On the big day I knew it was the right thing to do. Given that I never wear dresses (my dad even mentioned this in his speech) I was already feeling a little exposed and self-conscious so to have added a face full of make-up into the chaotic mix would have been a step too far. The photos themselves showed someone that was naturally glowing, not with the help of a highlighter but with the sheer exuberance of marrying the person she loves best, in a treehouse of all places.
For those of you thinking of taking the plunge and going bare-faced too, I'd firstly suggest being really honest with yourself. Question what is more important; a flawless photo finish or a raw but authentic representation of you. If you're on the fence, I would definitely recommend going through a make-up trial. Find an artist who understands your trepidations and see how you feel after the big reveal. Know that if you do go bare-faced, you might be considered a pioneer. I was surprised that there were fewer than 100 posts on Instagram using the hashtag #barefacedbride but perhaps those that choose to go make-up free will end up being the trendsetters of tomorrow!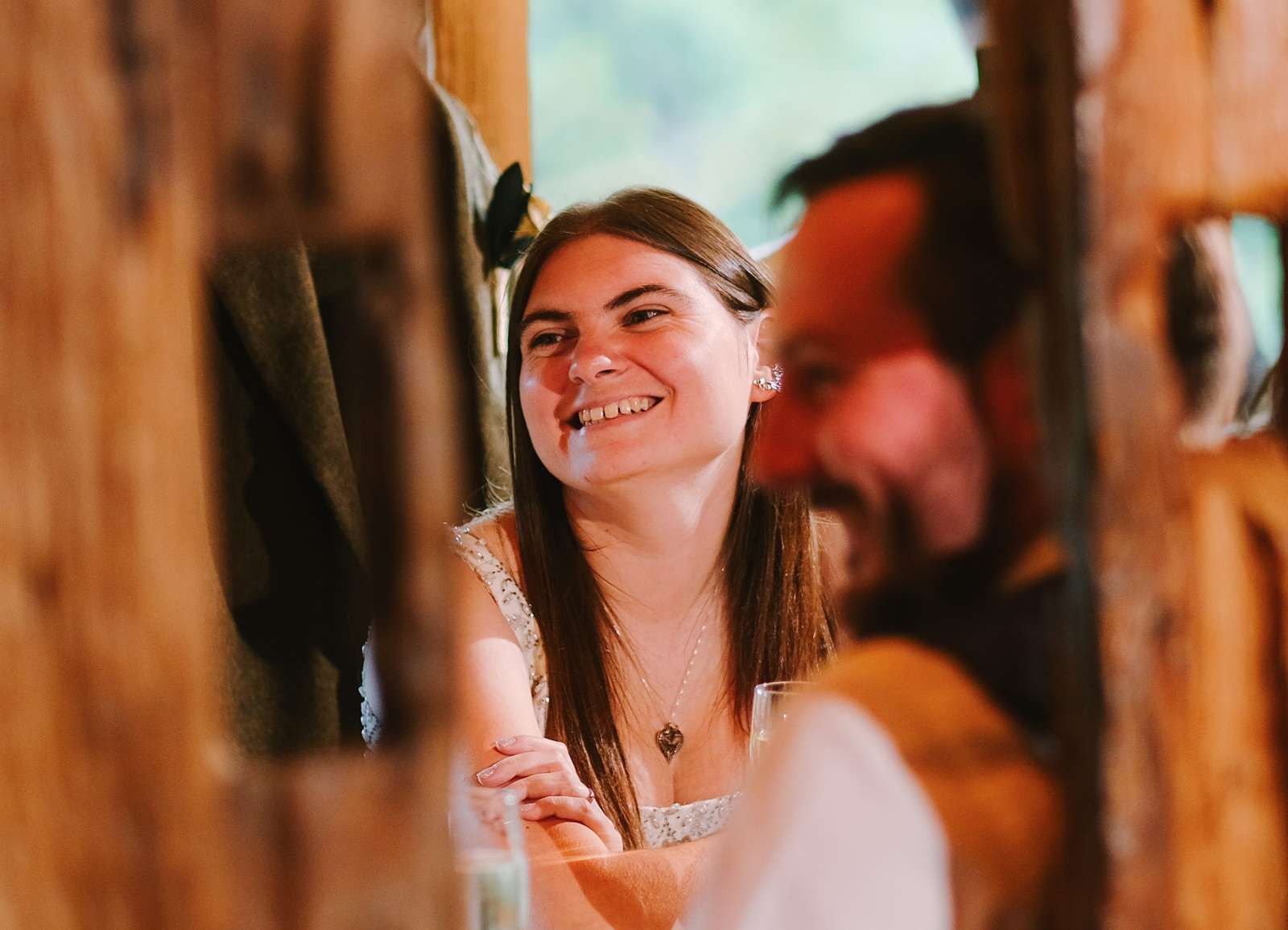 If you worry what others might think, firstly it's YOUR wedding so please, I beg of you, make it what YOU want it to be. Ultimately, the people in your life should respect every decision that you have made about your day, including whether to wear make-up or not. If they don't, then perhaps they don't belong there in the first place. I didn't get a single comment from friends and family about it on the day. Instead they focussed on the beauty of the setting and all the little details about us which we had added.
However, the best piece of advice I have is to talk it through with your fiancé. They know you better than anyone and have already seen you in every state going, whether it's rocking the 5am bed-head and PJs look or glammed up to the max. They want to marry you for you, not just your face, and they will be honest enough to help you come to a decision.
My now-husband has never needed the make-up to see me as beautiful, and nor do I. It was the expectations of others that had driven me down this uncertain road, but I am forever thankful that I found empowering support and knowledgeable advice from people that appreciate true beauty in all its forms.