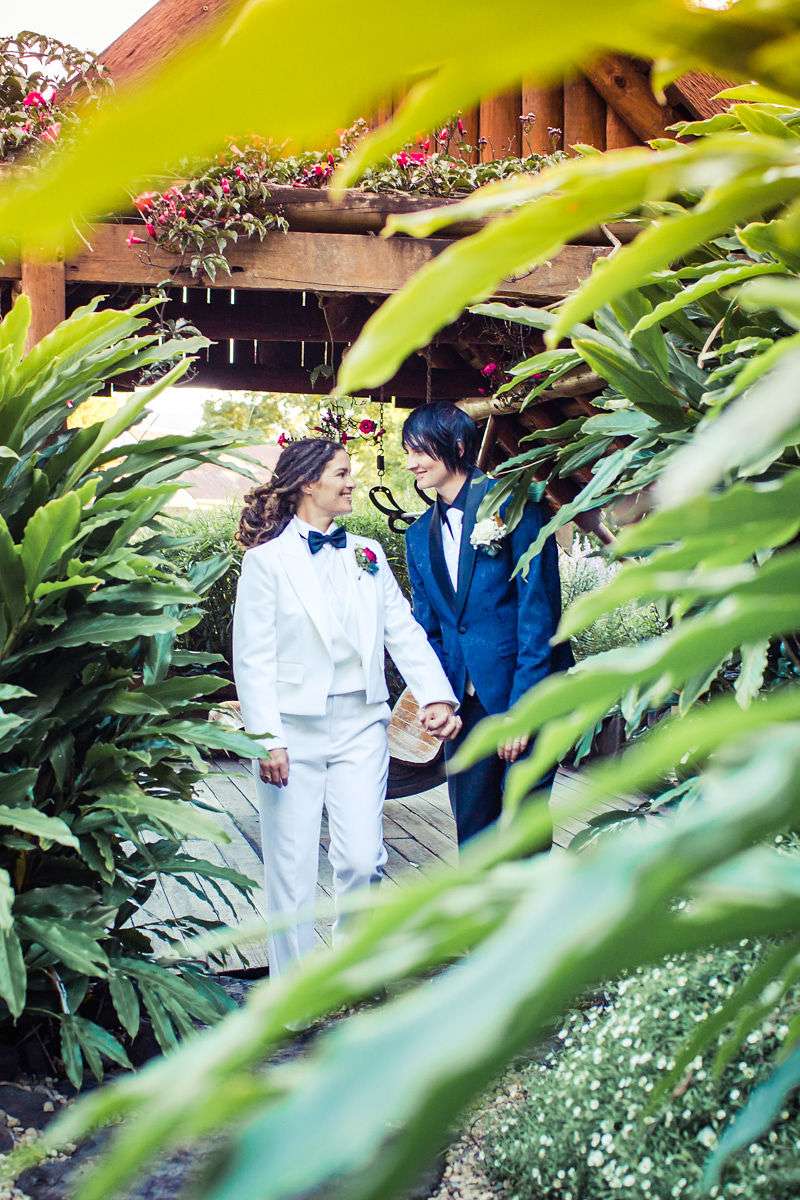 Amanda and Heather describe themselves as simple, down to earth folk. they both wanted to be at the beach or in a forest-like setting for their March wedding day – somewhere out of the city and away from the hustle and bustle of life. They found the perfect venue in Secrets on the Lake in Queensland, Australia, and based the rest of the day around there!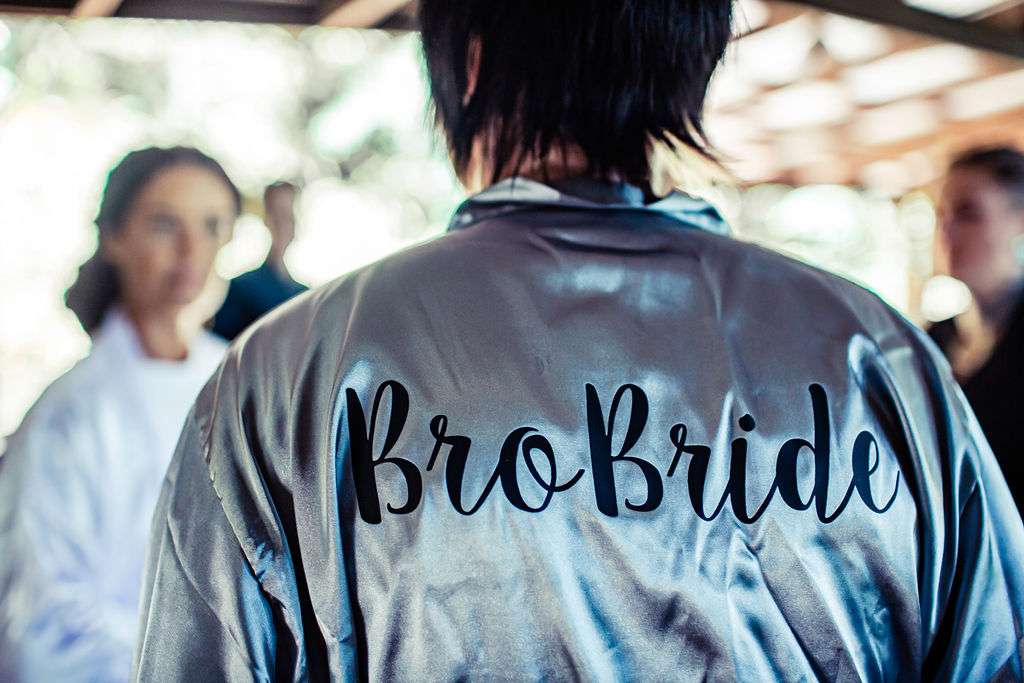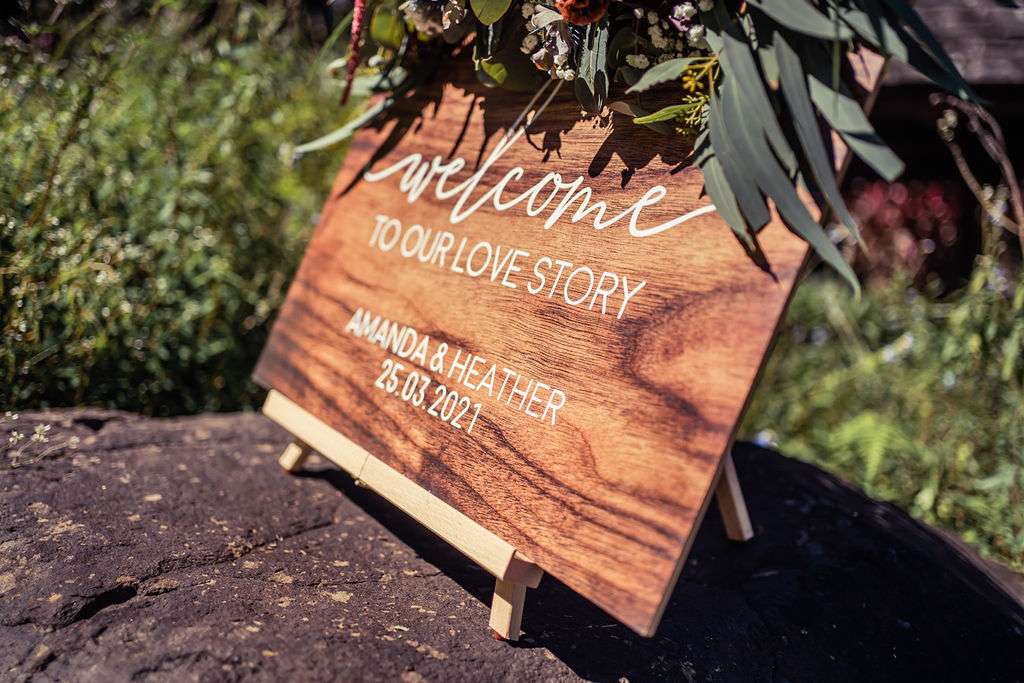 In terms of theme, again they wanted to keep things simple and be inspired by their surroundings, incorporating their favourite colour into their flowers, suits, table arrangement and sand ceremony.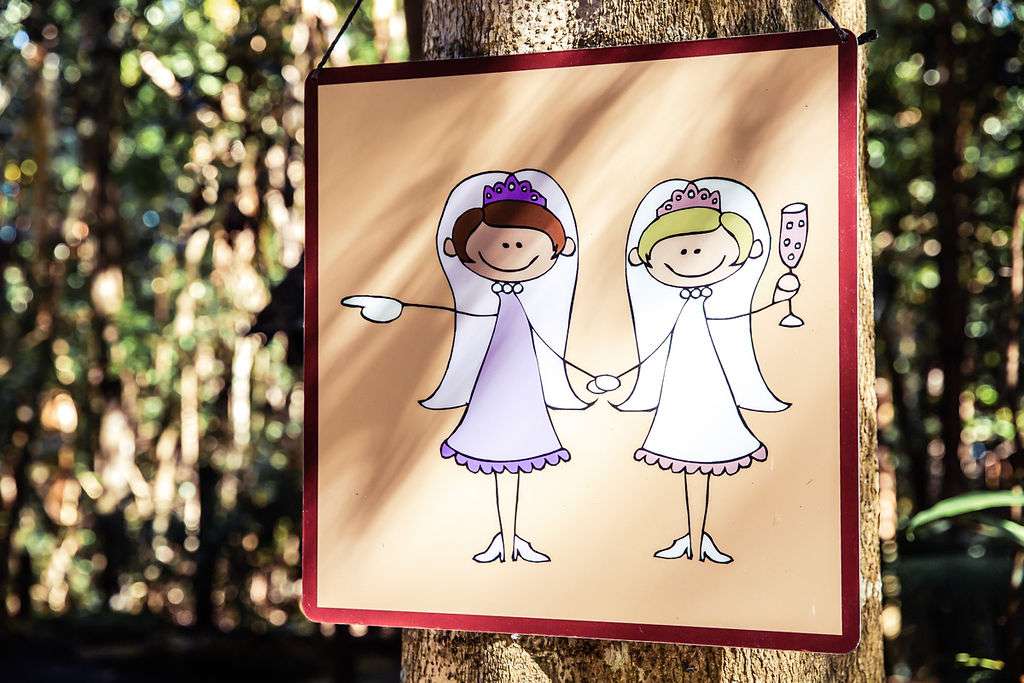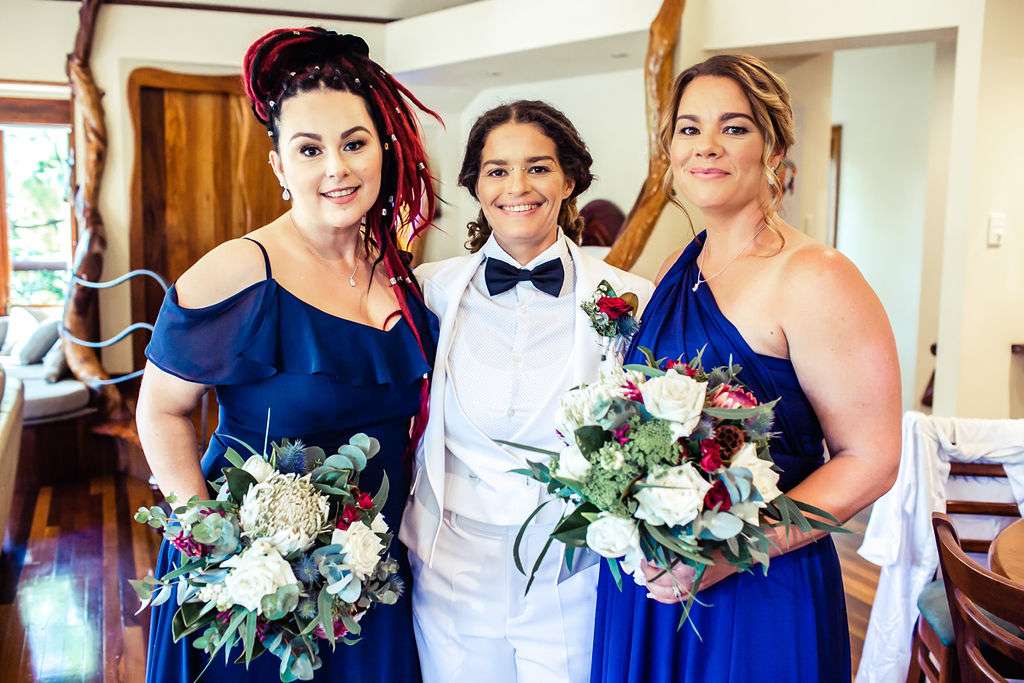 The couple wanted a fun ceremony, with heartfelt vows. "They weren't giant novels," they told us. "We also wrote 'ninja vows' for each other which were quirky and fun! And not to mention, gave our guests an insight of how we interact with each other." Afterwards, their celebrant took a vote from the guests to ask who had the best vows which was a fantastic way of interacting their guests into their ceremony. They also had an owl deliver their rings as a surprise for their guests. They rounded off the celebration with a sand ceremony, combining blue and brown sand together as a symbol of their lives joining as one.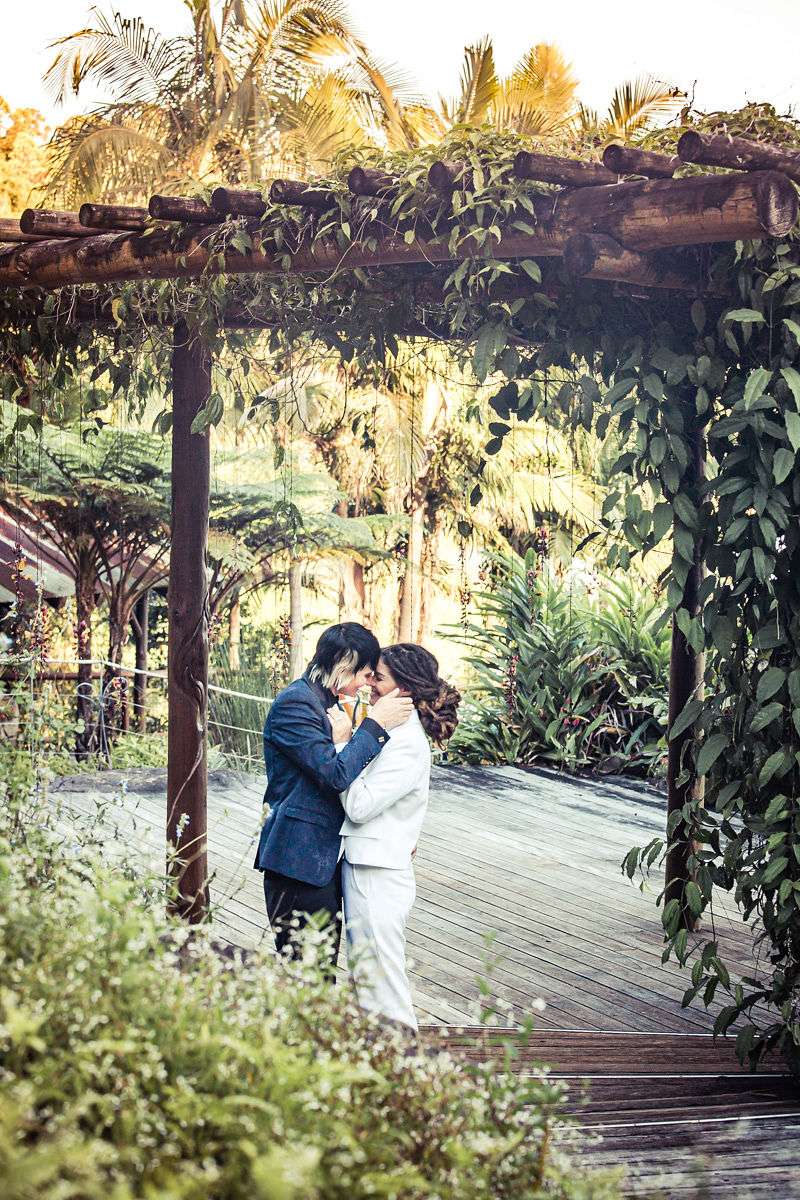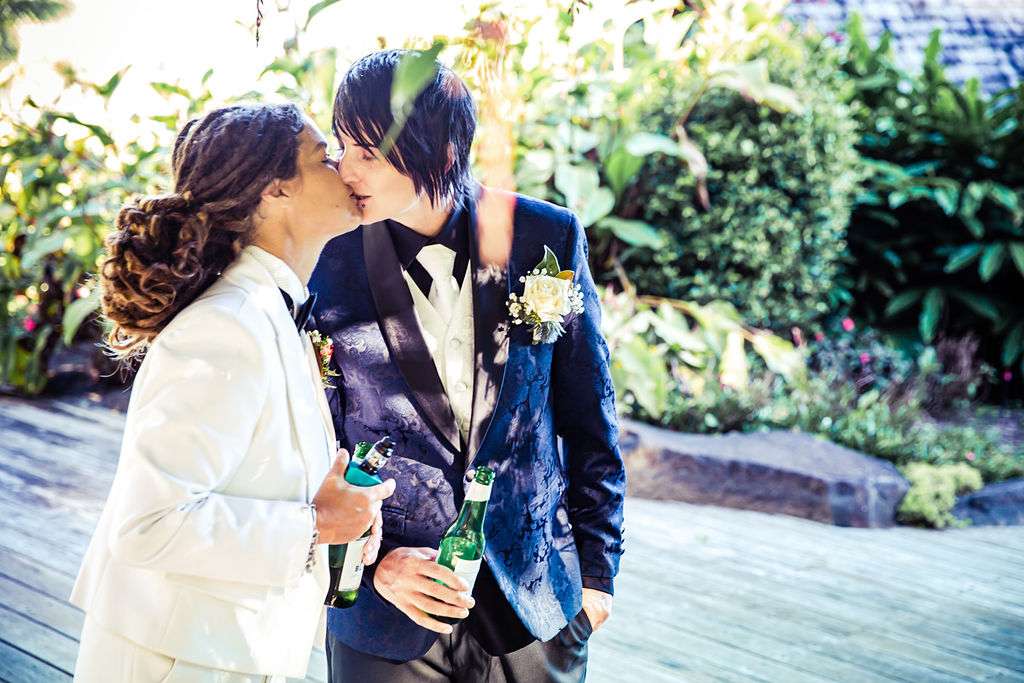 They were graced with other wildlife during the day too, spotting a huge goanna (monitor lizard) during their private photo session. "We were intrigued to see if there was a meaning for this and this is what we found. We thought it was pretty special: 'Goanna highlights all lessons relating to strength, both inner and outer. Goanna reminds us that we are strong not only when we protect and defend ourselves, but also when we show the courage to face our own emotions and to share them with others in our community. There is an element of pride to the energy of the goanna'.'"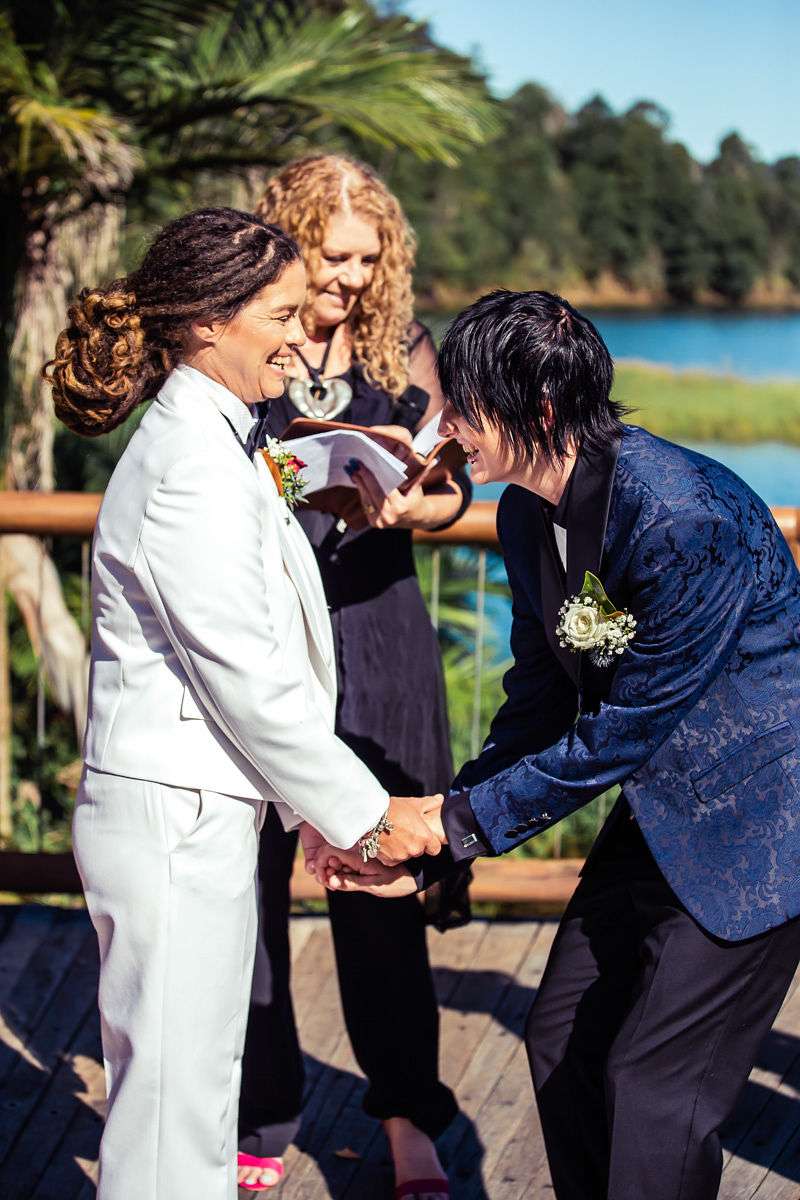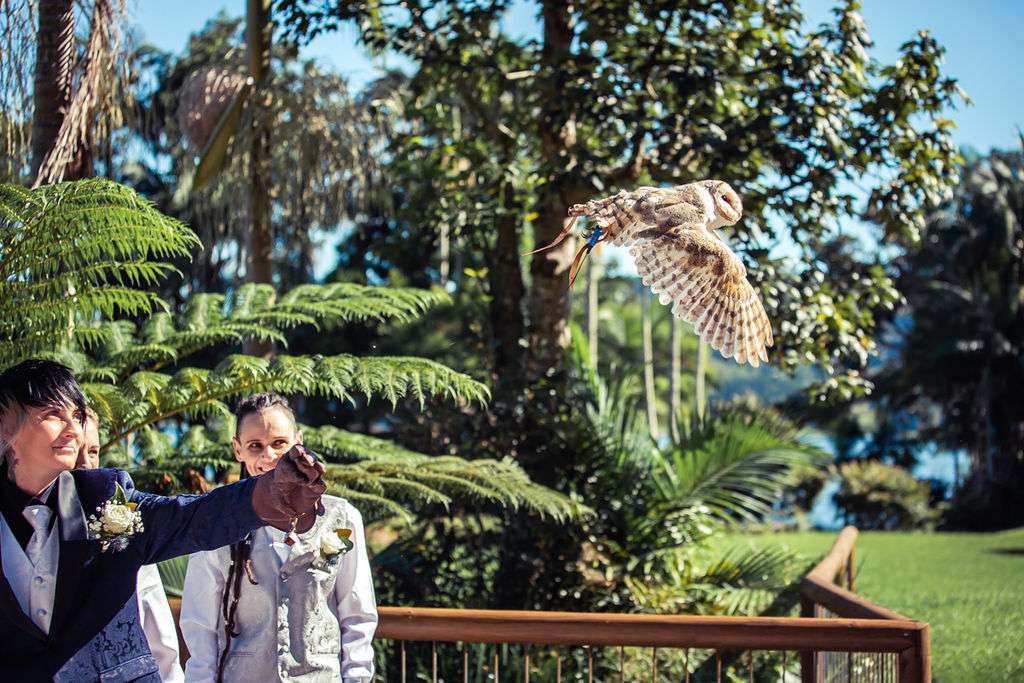 Aside from marrying each other, their favourite part of the day was their private photo session. "This gave us time to talk about our day together and also relax. Karin from Karisma Studios was on point with our needs and captured every moment even when we were just talking to each other. There was no stress was just simple! Then of course, getting to the reception and taking our shoes off! And having a cold beer! Who would have thought 'Dress Shoes' hurt your feet and that weddings make you thirsty!"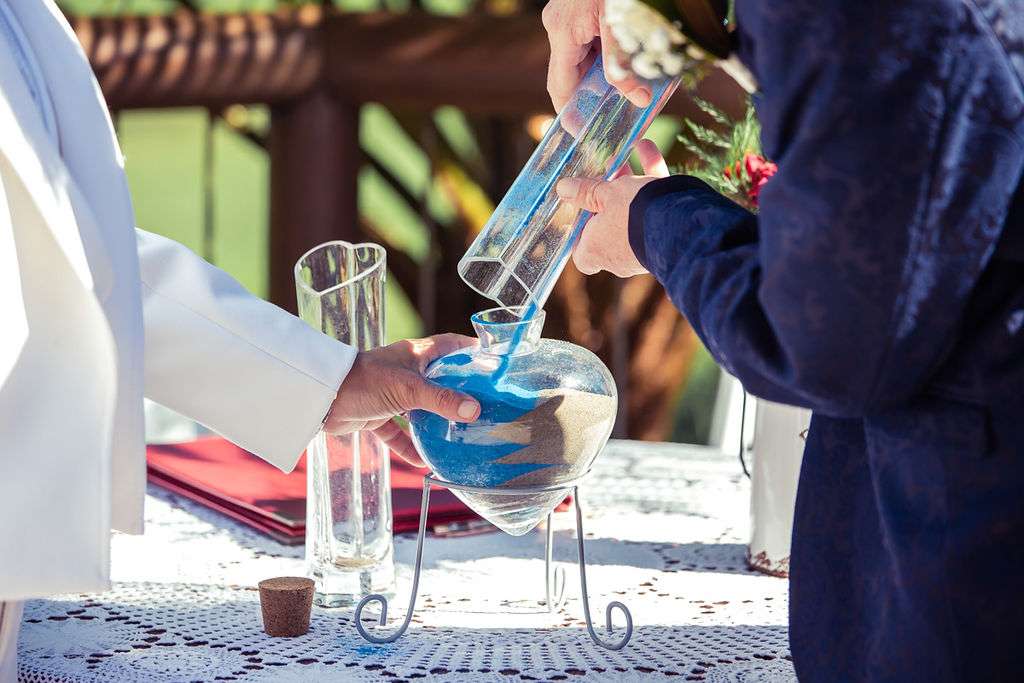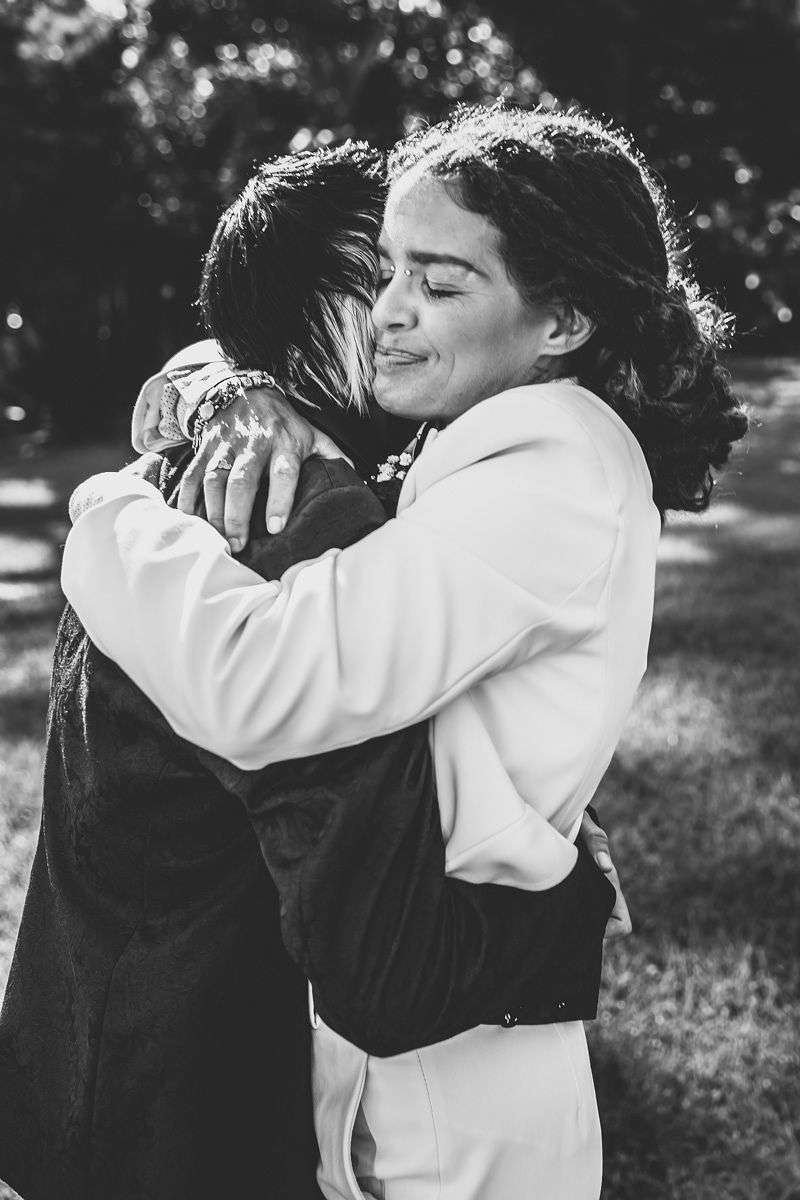 While the biggest portion of their $17,000 budget was spent on their ceremony, reception and accommodation, this is also where they made the most savings. "The venue gave us an amazing package which included all of the above. This also meant we didn't need to hire cars, leave the site nor did our guests. It was extremely convenient and relaxed. We also had an extra 3 days at Secrets on the Lake to relax and enjoy the serenity. Perfect start to a honeymoon!"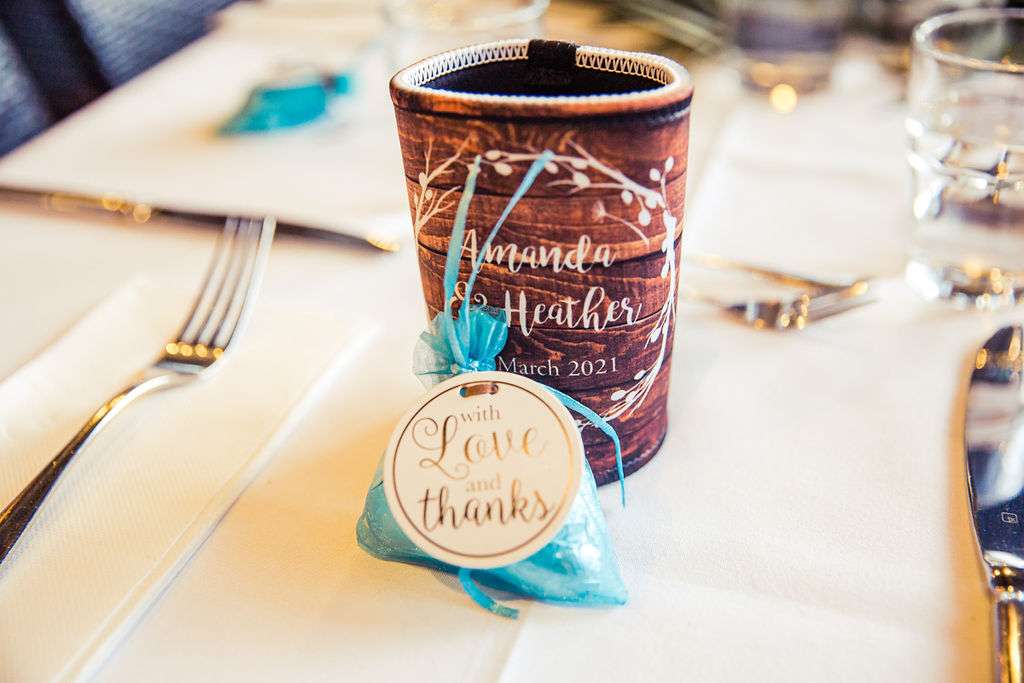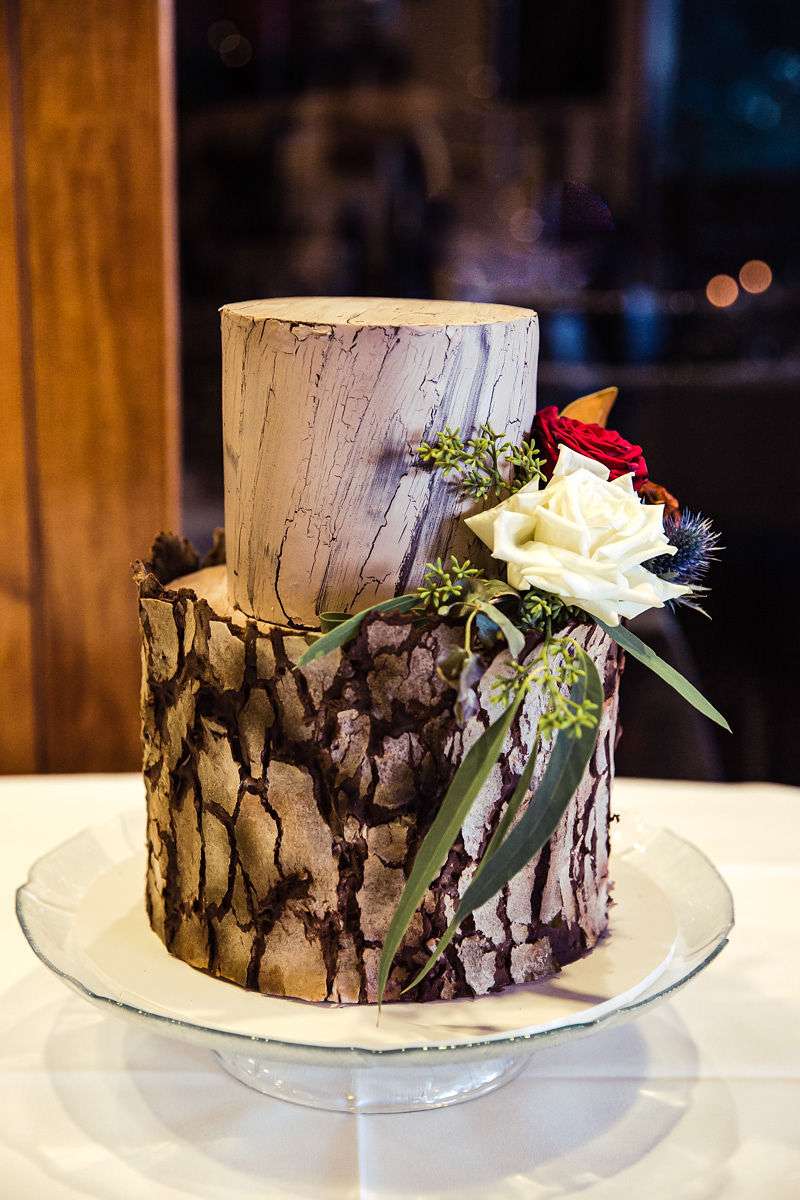 "Just remember it's YOUR wedding," Amanda and Heather advise future couples. "If you don't want to have the traditional things, then don't. Communicate with each other and don't let others tell you what is best for you or bully you into something that you don't want. Stand your ground and follow your gut! There is no right or wrong way to plan your day. Talk to each other about your ideas and have constant communication. If you can get through the wedding planning then you can get through anything together."