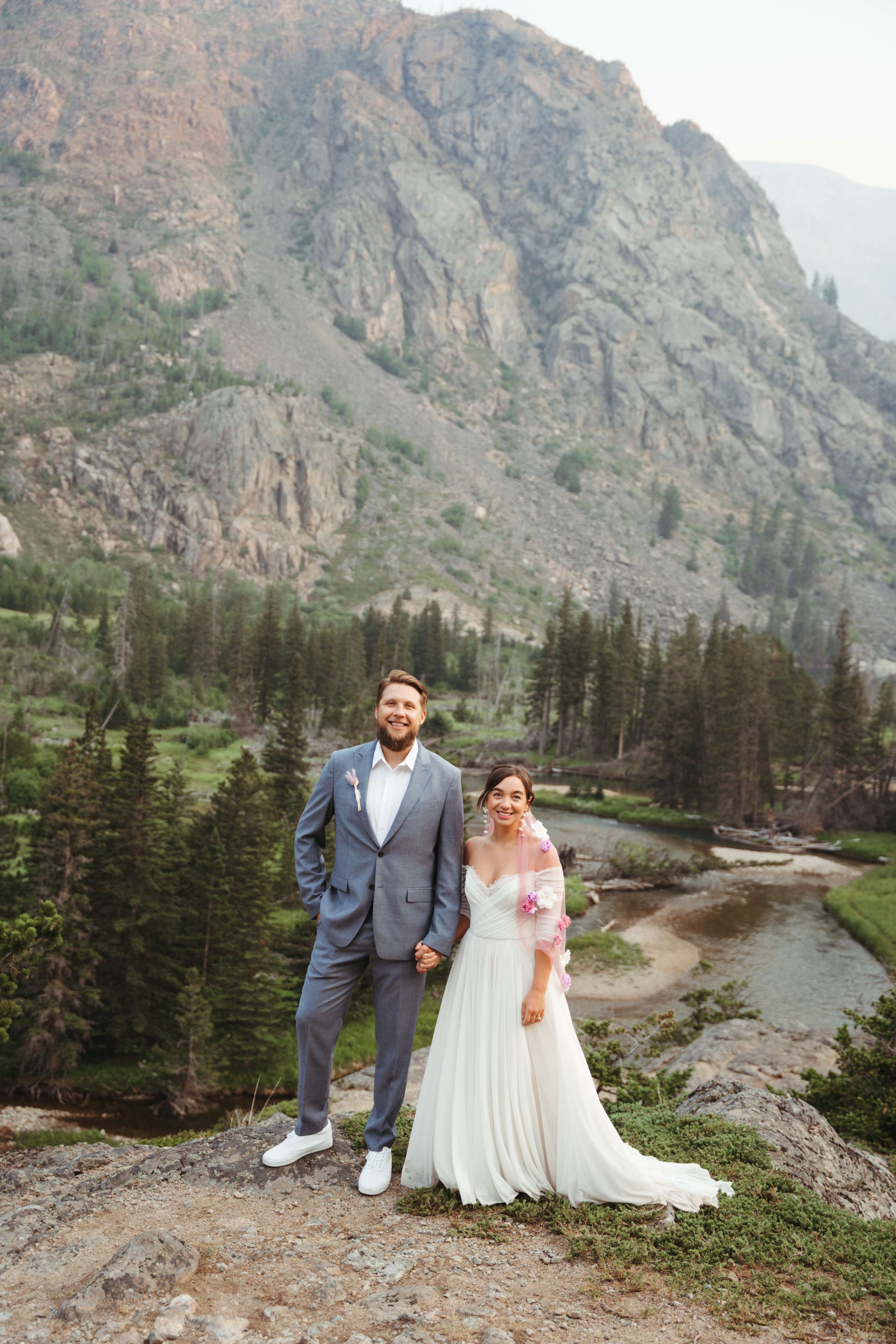 An elopement, just like a wedding, can be anything you want it to be. You may think that if you're eloping it's go to be all about doing things quickly and without fuss, but that doesn't have to be the case… As today's wedding proves!
Niky and Vlad, who were married in July in Montana, had a full day of celebrating – from before sunrise to after sunset. The kicked off by waking up before dawn and hiking up their favourite trail (in full wedding garb!) for their sunrise ceremony. Afterwards, they did photos, stopped off at a skate part for Vlad to show off his moves, had burgers for lunch and then went back up the mountain for a sunset picnic complete with cake and pizza!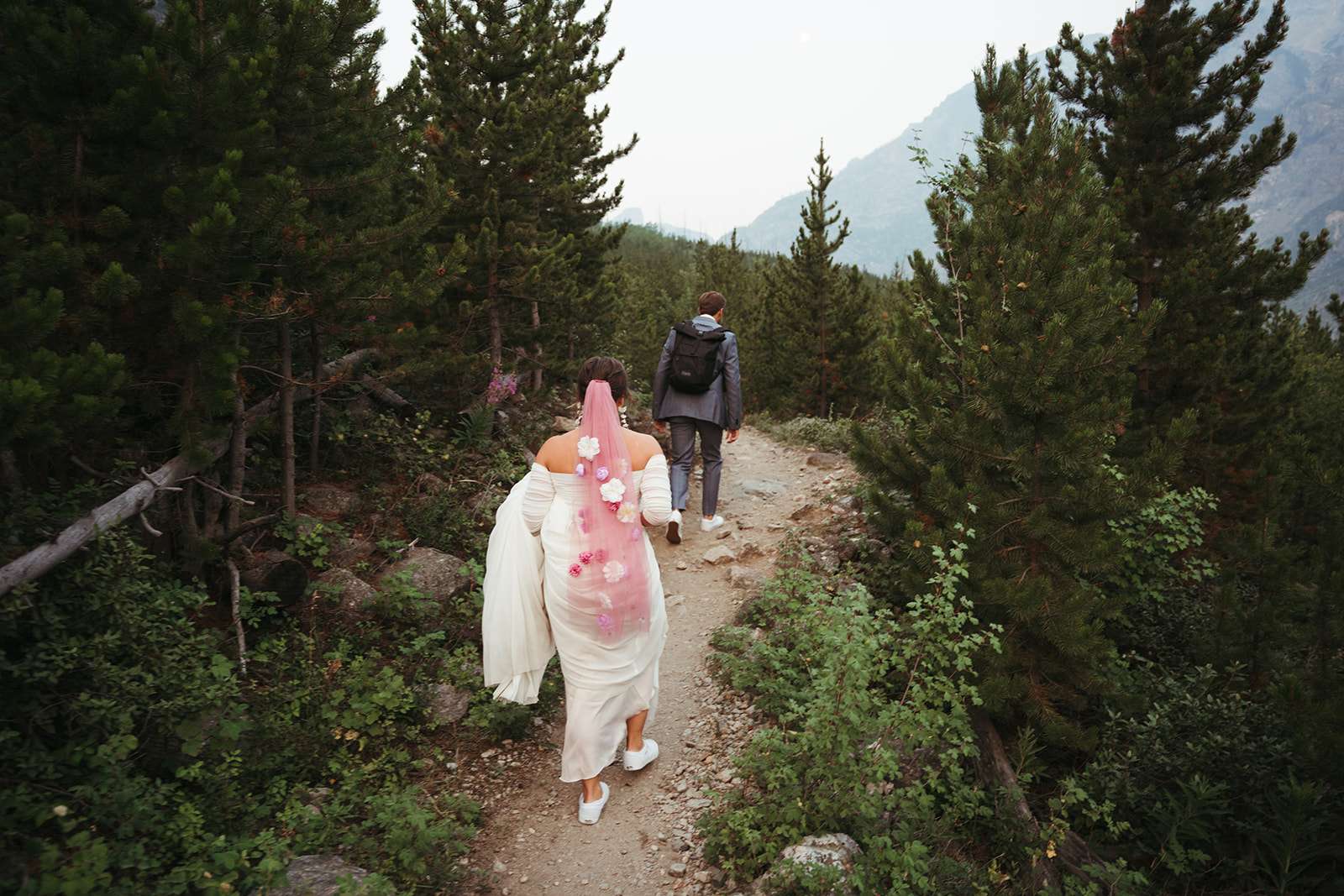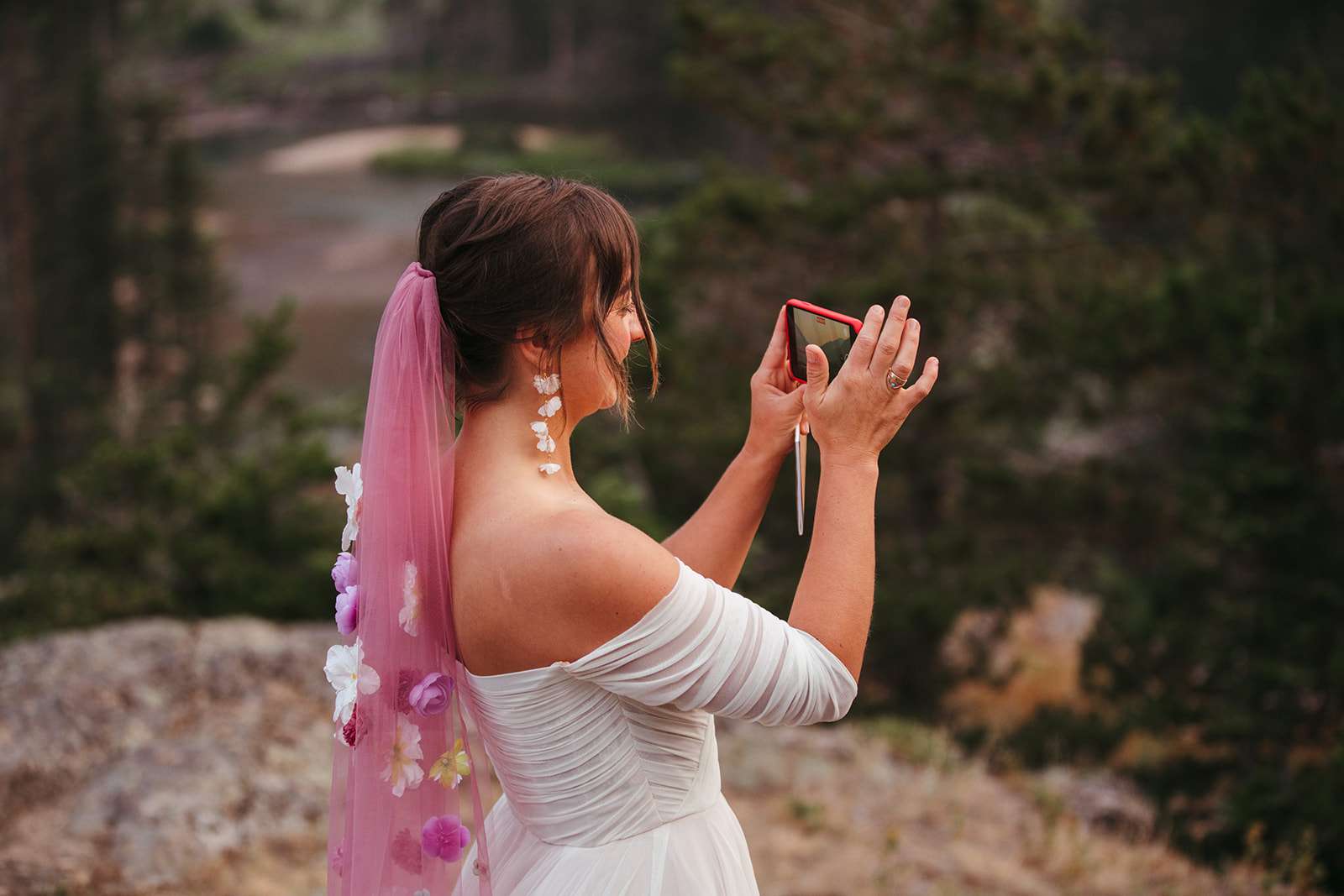 "Our inspiration came from what we do on the weekends", the bride explained. "We love hiking on a favourite trail, Vlad finding a skatepark wherever we go, good food and and low pressure. We just wanted to do what we wanted. It felt like a vacation all
day, it was so easy."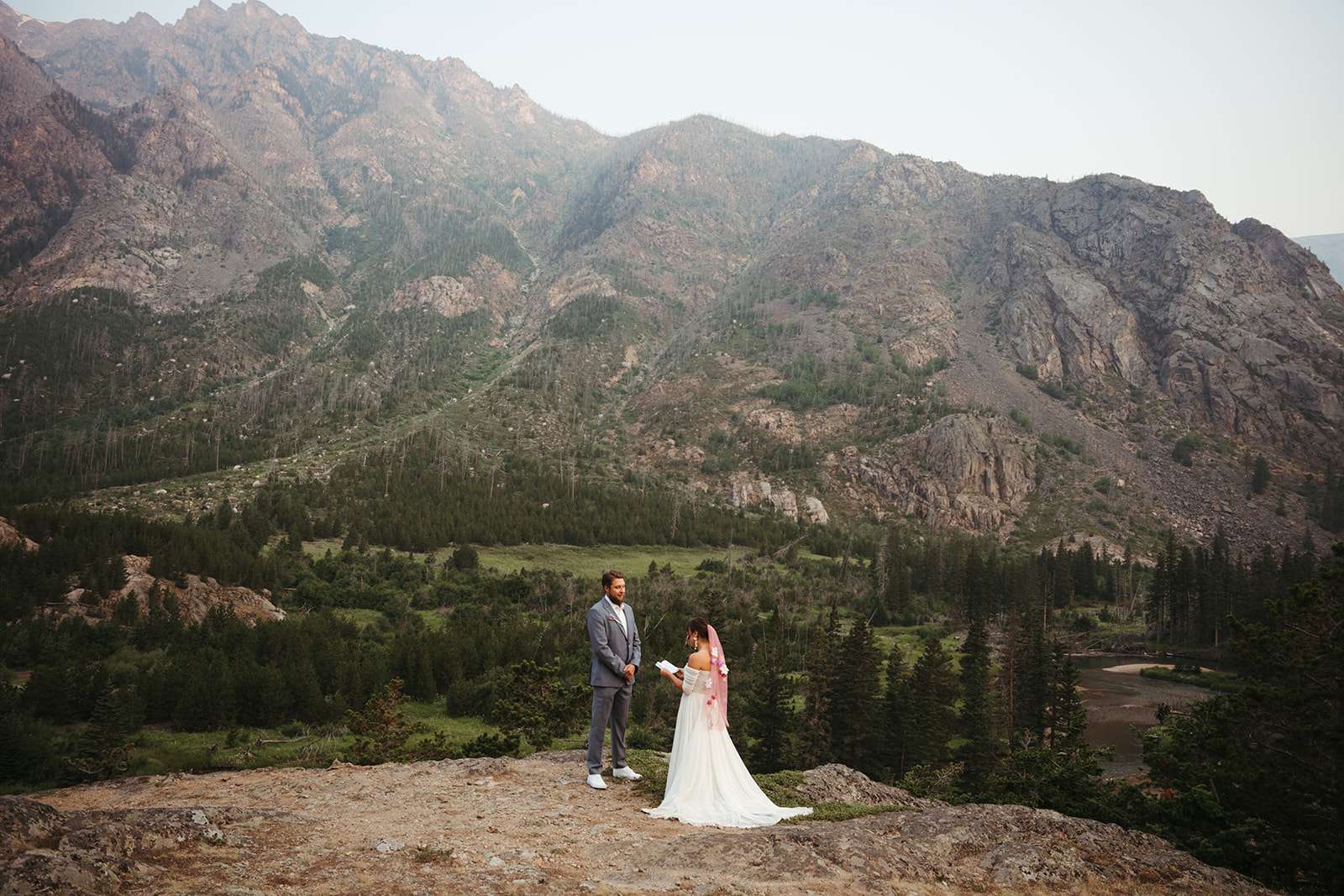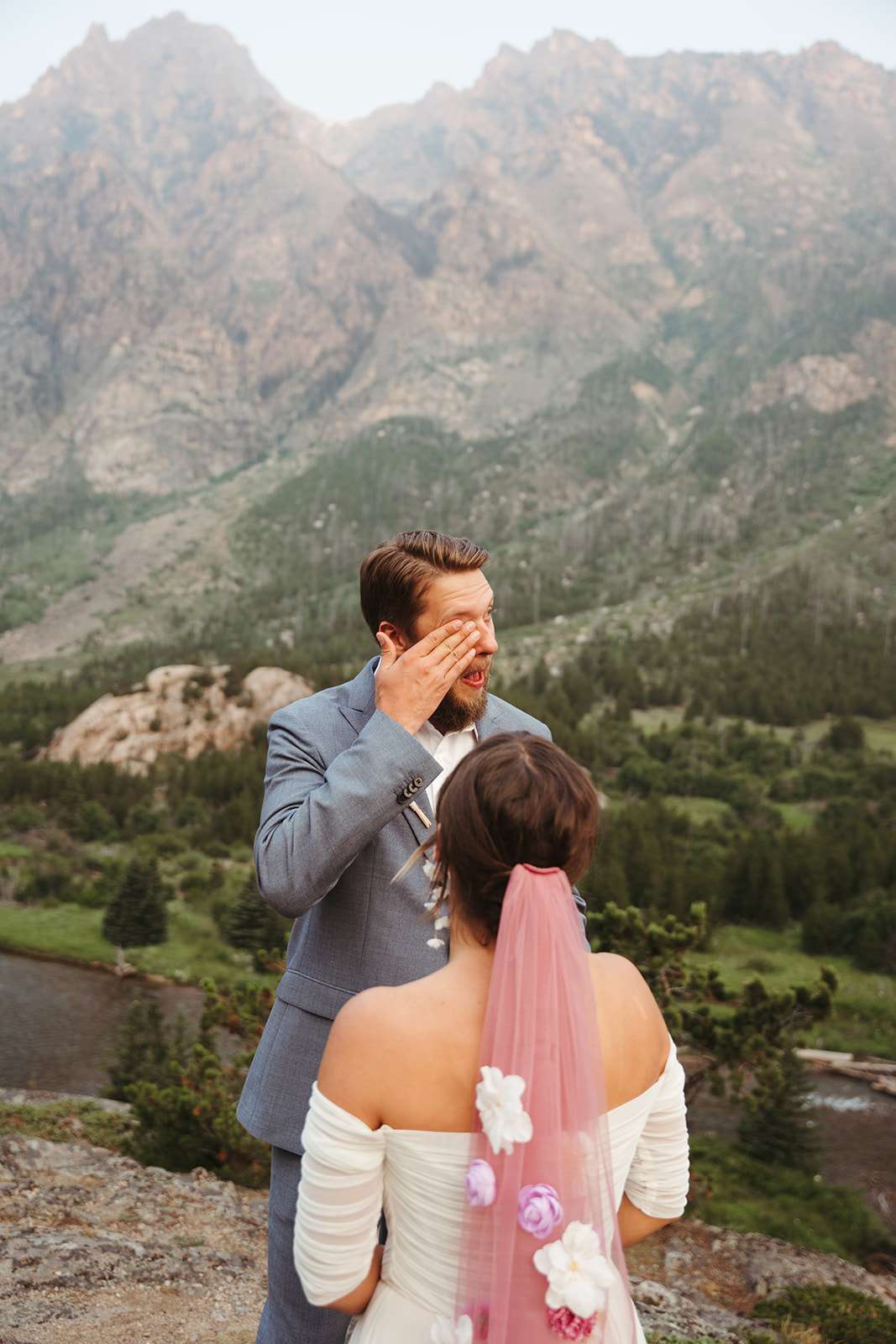 The couple both wore two outfits too. Niky was in a Wtoo by Waters dress and pink Anza Bridal veil (which she added the flowers to herself) for sunrise while Vlad wore a blue suit from Banana Republic. For the evening the bride changed into a Needle and Thread dress and a second Anza Bridal veil, while Vlad went full black tie in a black suit from Bar III.
"I think diving in and decorating my veil surprised some people", she continued. "I bought a beautiful rose coloured veil from an Etsy seller and went to town with hot glue and flowers. I knew what I wanted and just did it."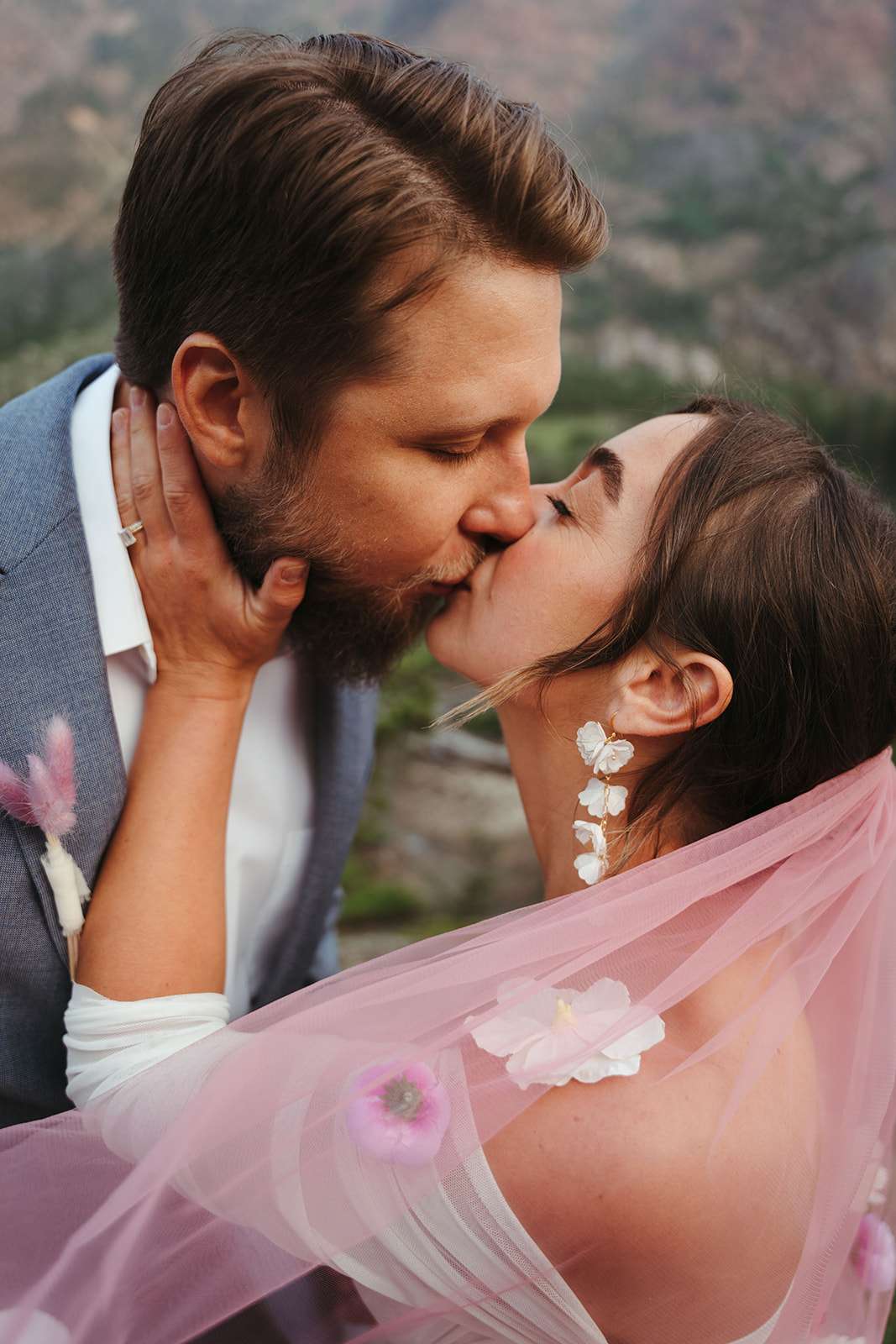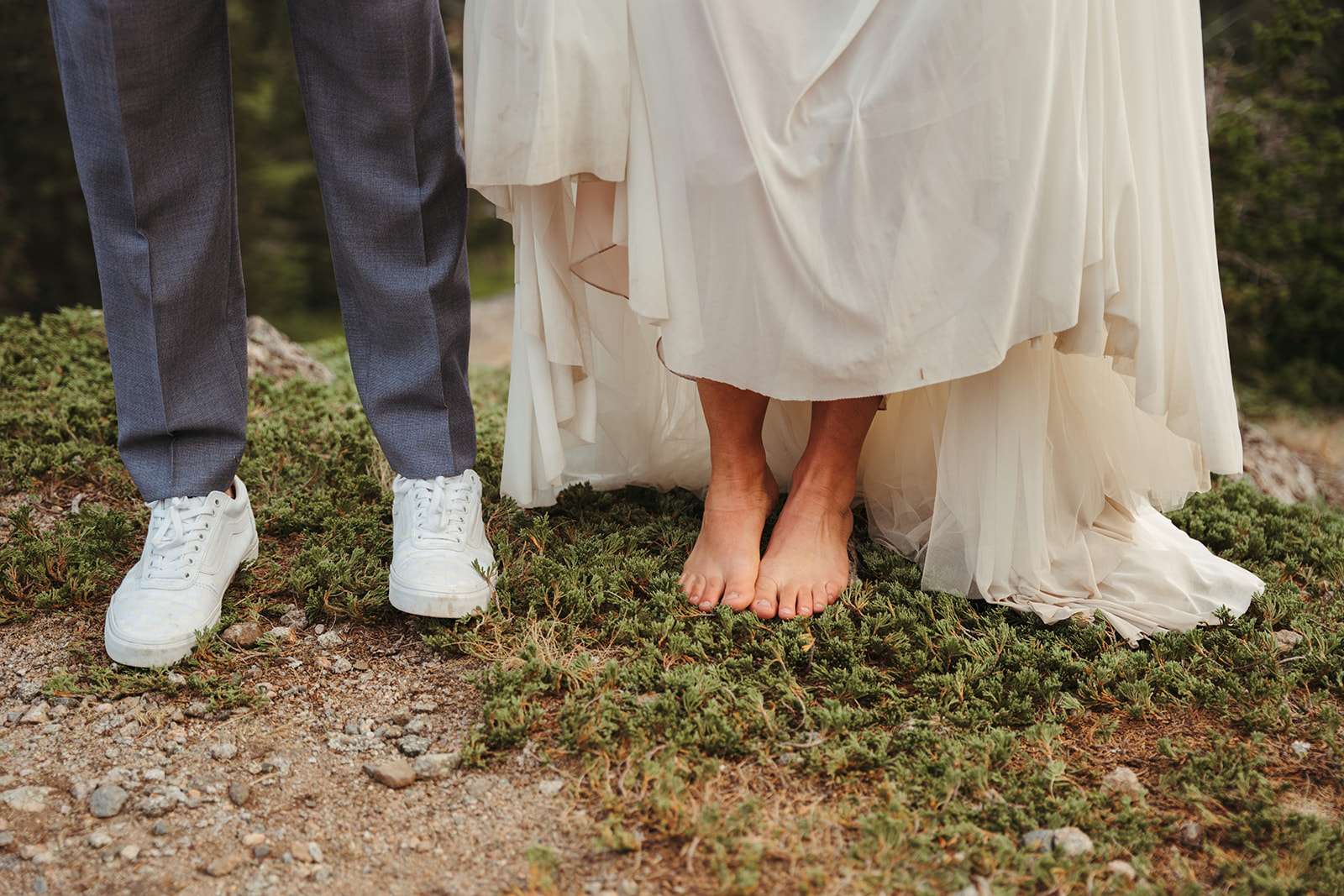 The ceremony was obviously one of the most poignant moments of the day for them both. The bride continues, "It was so surreal. There we were, on a trail we've hiked for years, in super fancy clothes, getting married. The fireweed was full on and some were almost as tall as me. We didn't see a soul the entire morning until at the end on the hike back, so it was really intimate. As we were approaching our ceremony spot, a few whitetail deer were grazing around the lake alongside us. Around the water you couldn't smell the wildfire smoke so we stayed nearby."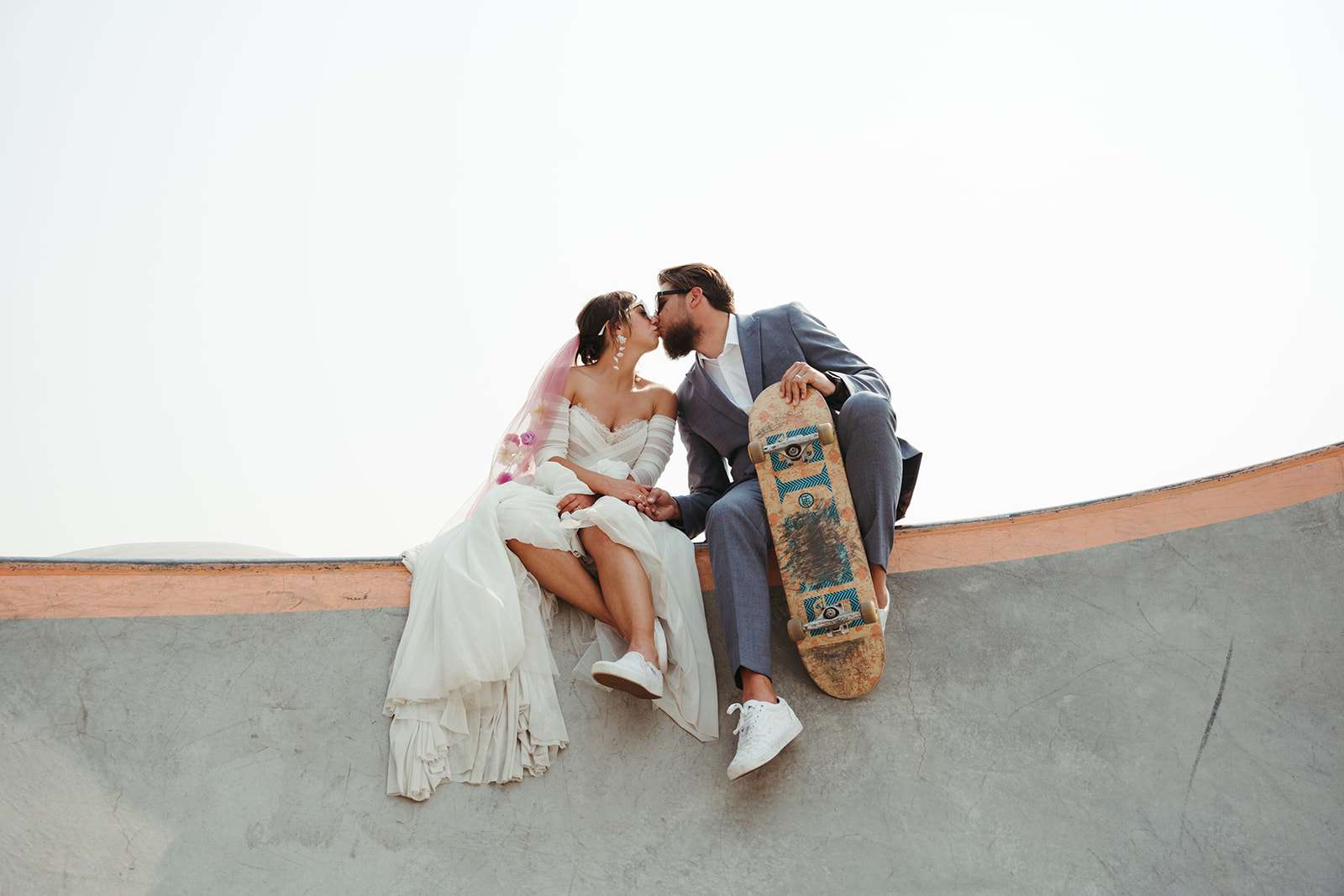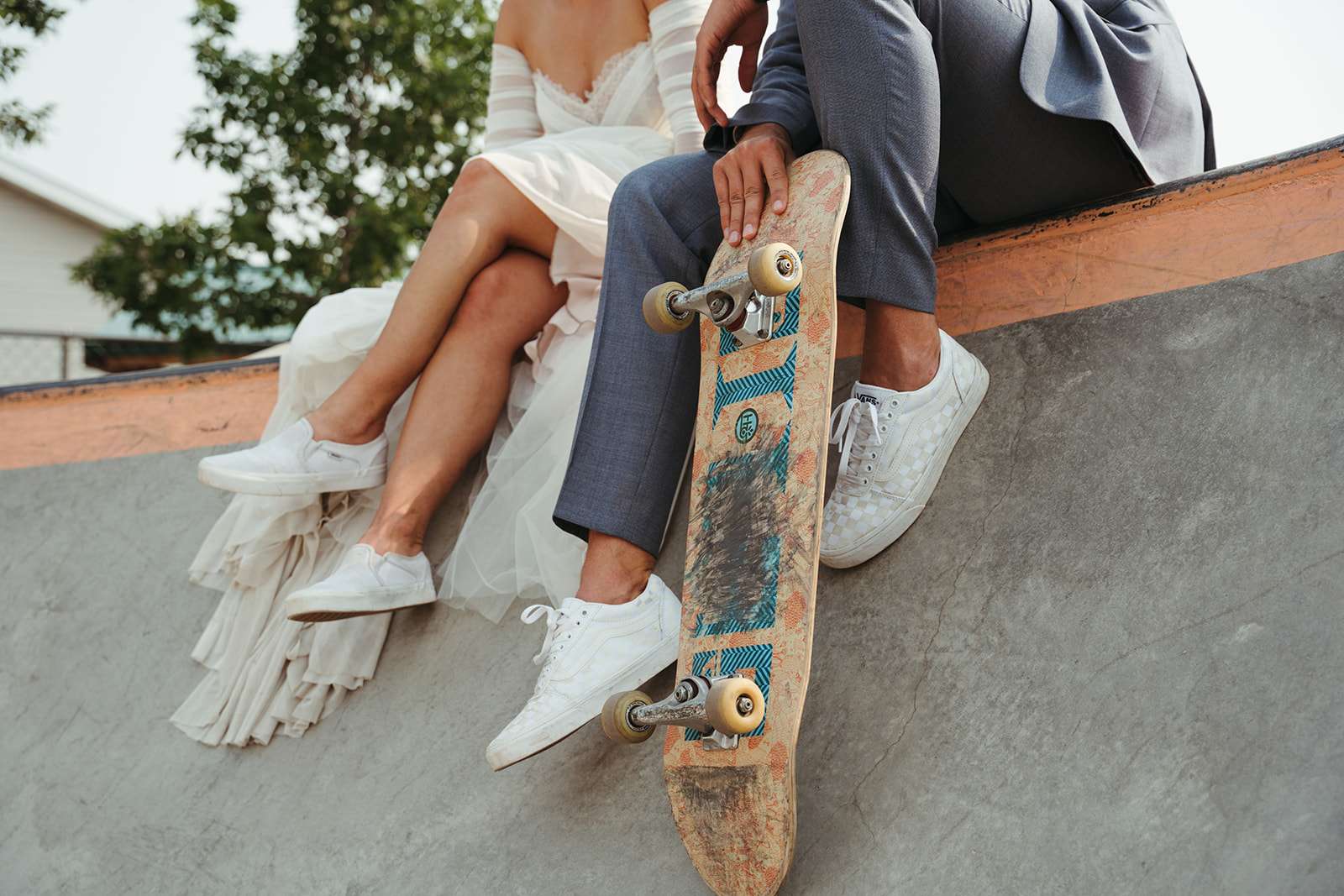 "I kicked off my shoes and listened to Vlad's vows, grounded on a juniper. After our vows, we reflected together how funny life is and where it has taken us. We took some quiet time to watch the deer at the lake, and the sun beams burst through the craggy mountain ridges that stood 9,000 feet above us, and walked back to the truck all married!"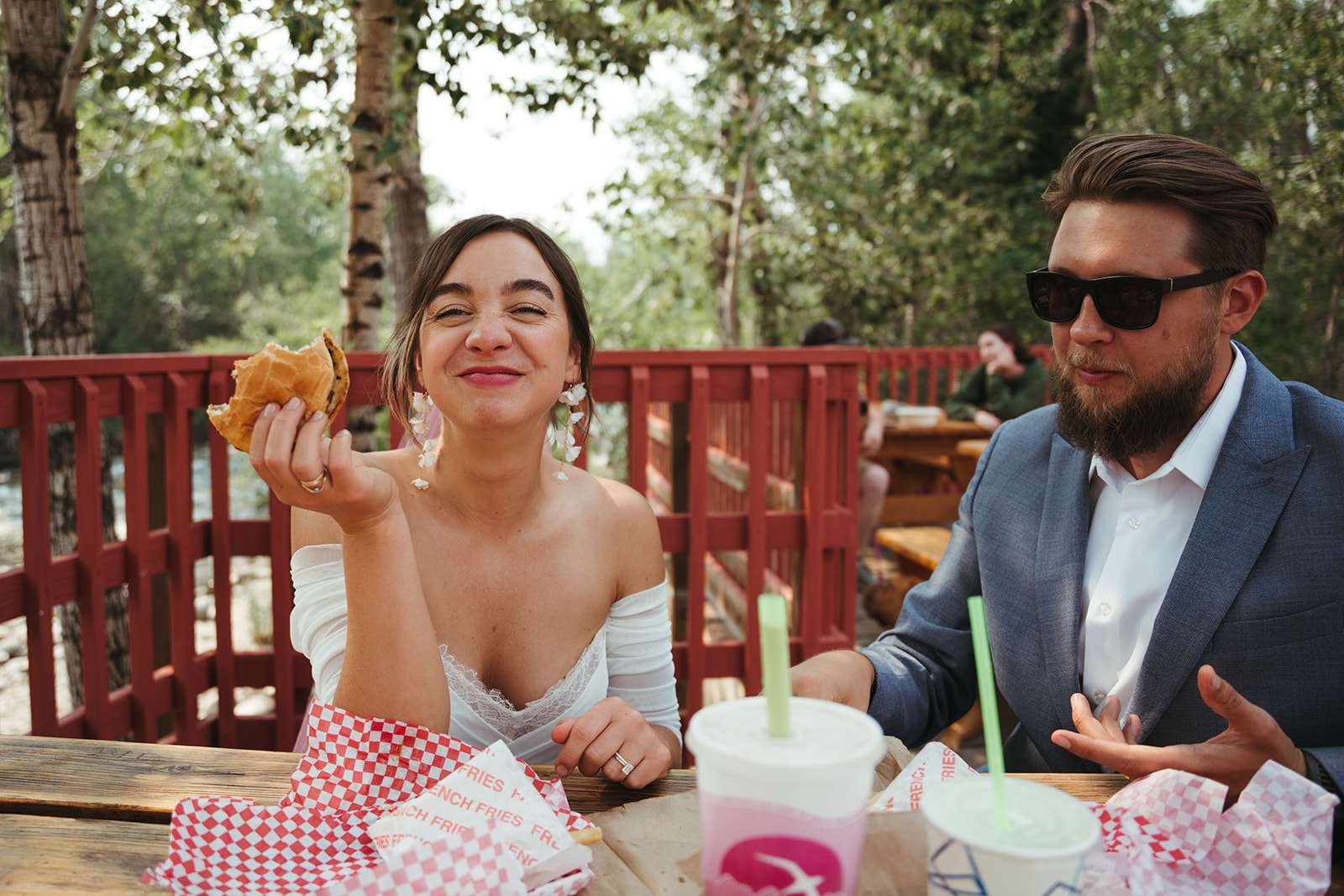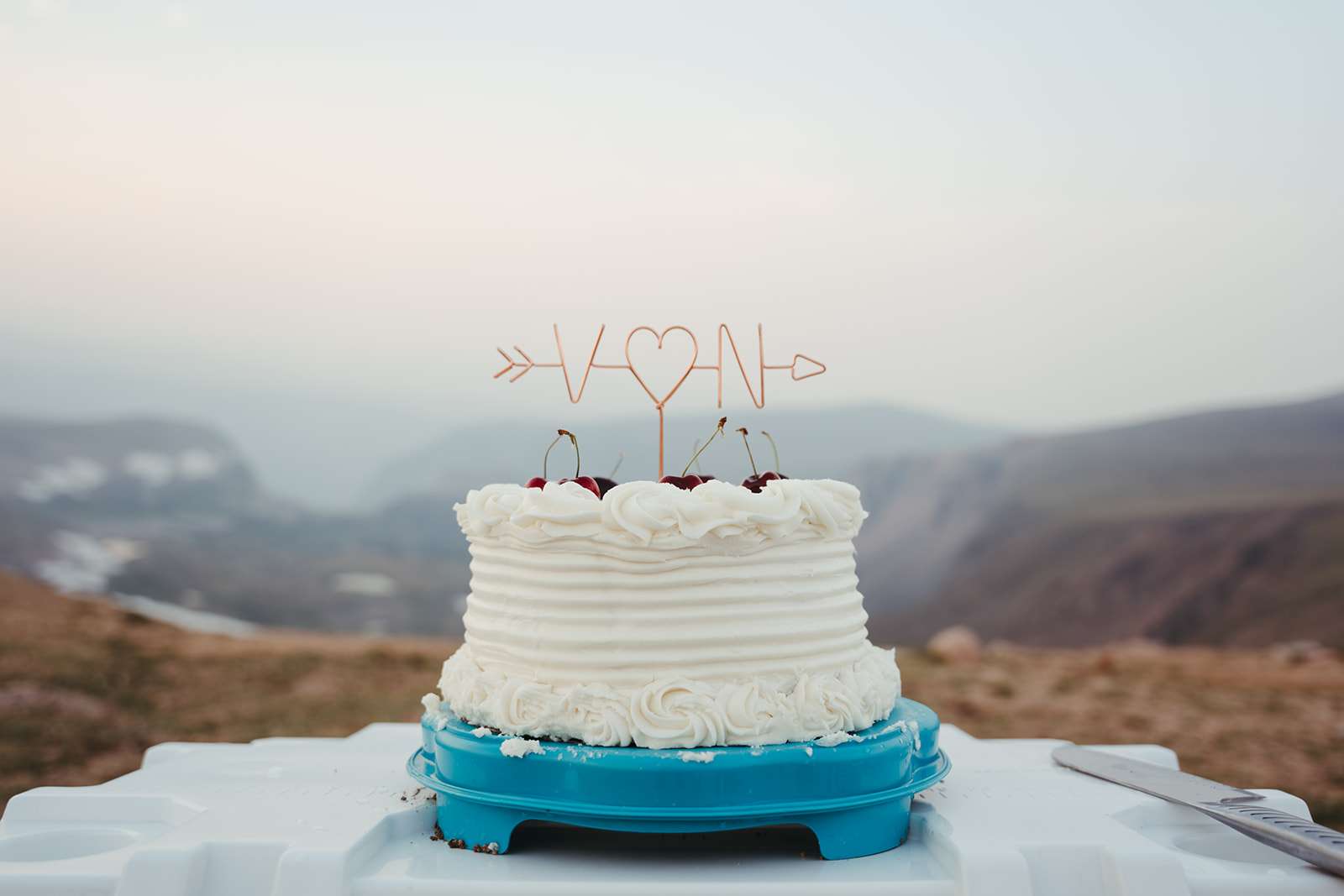 "We will always recommend eloping", she concluded. "It's really lovely to have special moments together and not worry about who is watching or how you look to them. Our vows were so personal and not something we wanted to share with anyone else. Also, it's okay to let some ideas go if they're out of budget. It's not worth going into a ton of debt when the best moments will still happen without the extra stuff."