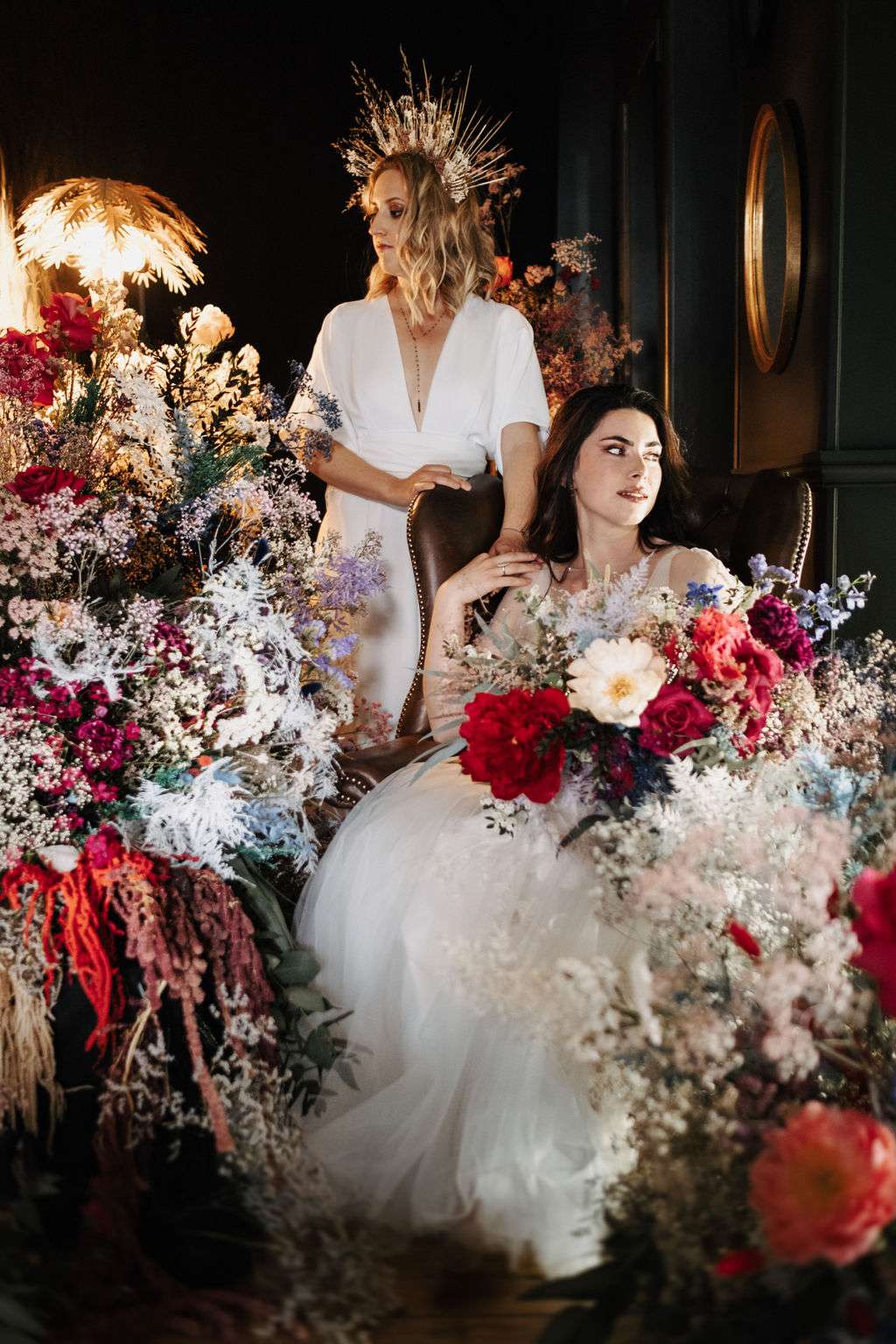 Astrid and Emilie chose their own home as their venue for their May elopement. Hiring L'Autre Saison des Fleurs, they went all out on the florals who added bright, colourful arrangements all over their home to create these photo shoot worthy images.
The couple met in school and became best friends, but it wasn't until they were much older that Astrid confessed her feelings to Emilie. Luckily she felt the same and they began dating in 2013, "From friendship to love, we built our lives together", they told us.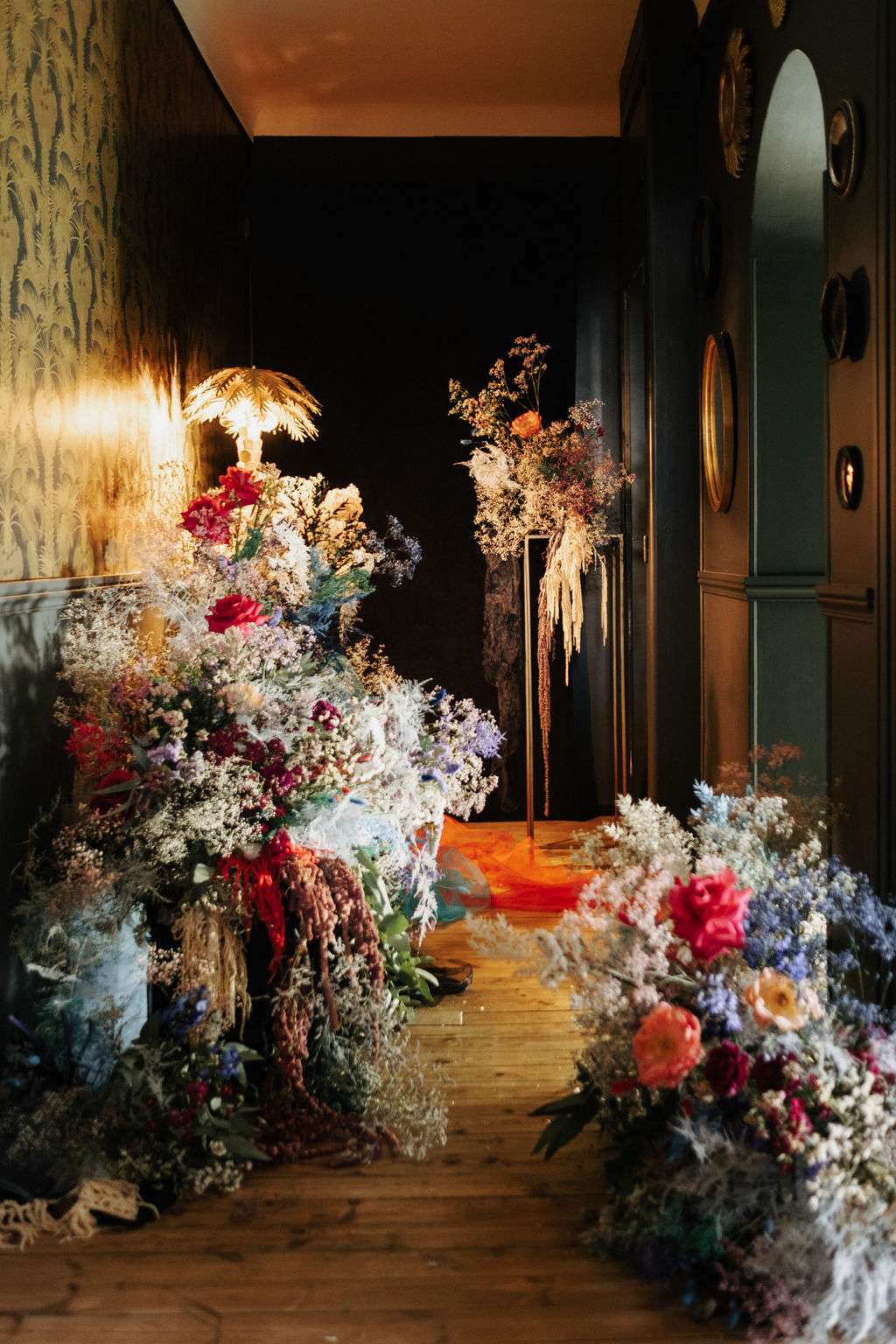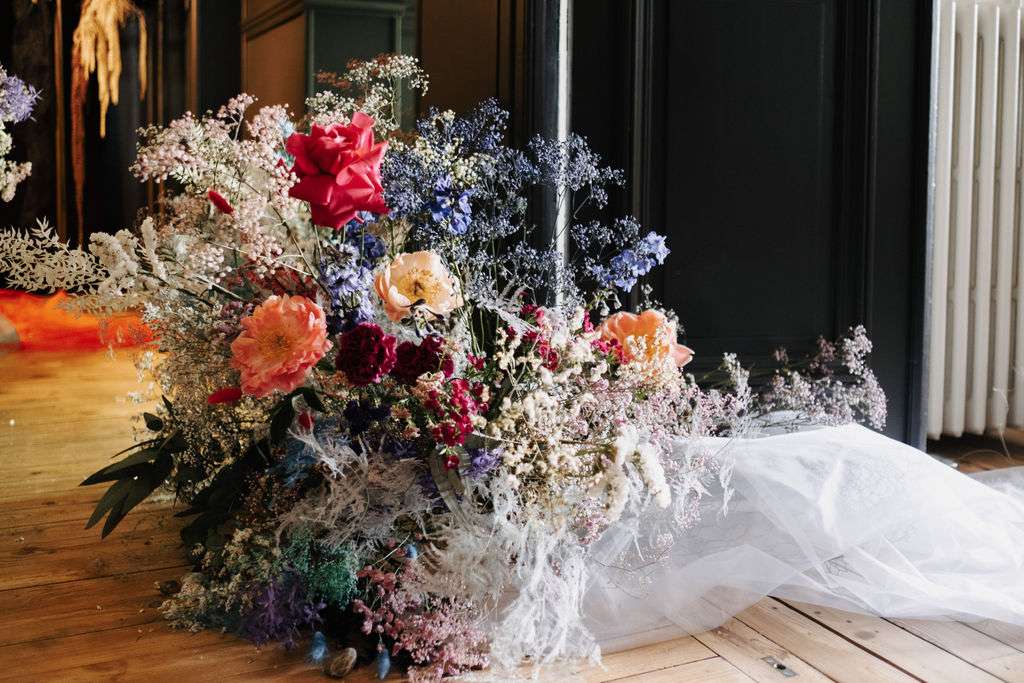 "While we were preparing the wedding, we thought all along that there were no coincidences in life, just some rendez-vous", Emilie continued. "We learned that it was useless to plan our lives in every tiny detail because fate will always have the last say. So, for the wedding we decided to let the professionals around us show us what they were imagining for our day. All we wanted was to exchange our vows in intimacy. After all, at the beginning of it all, we never thought we could have a life together, but yet here we are!"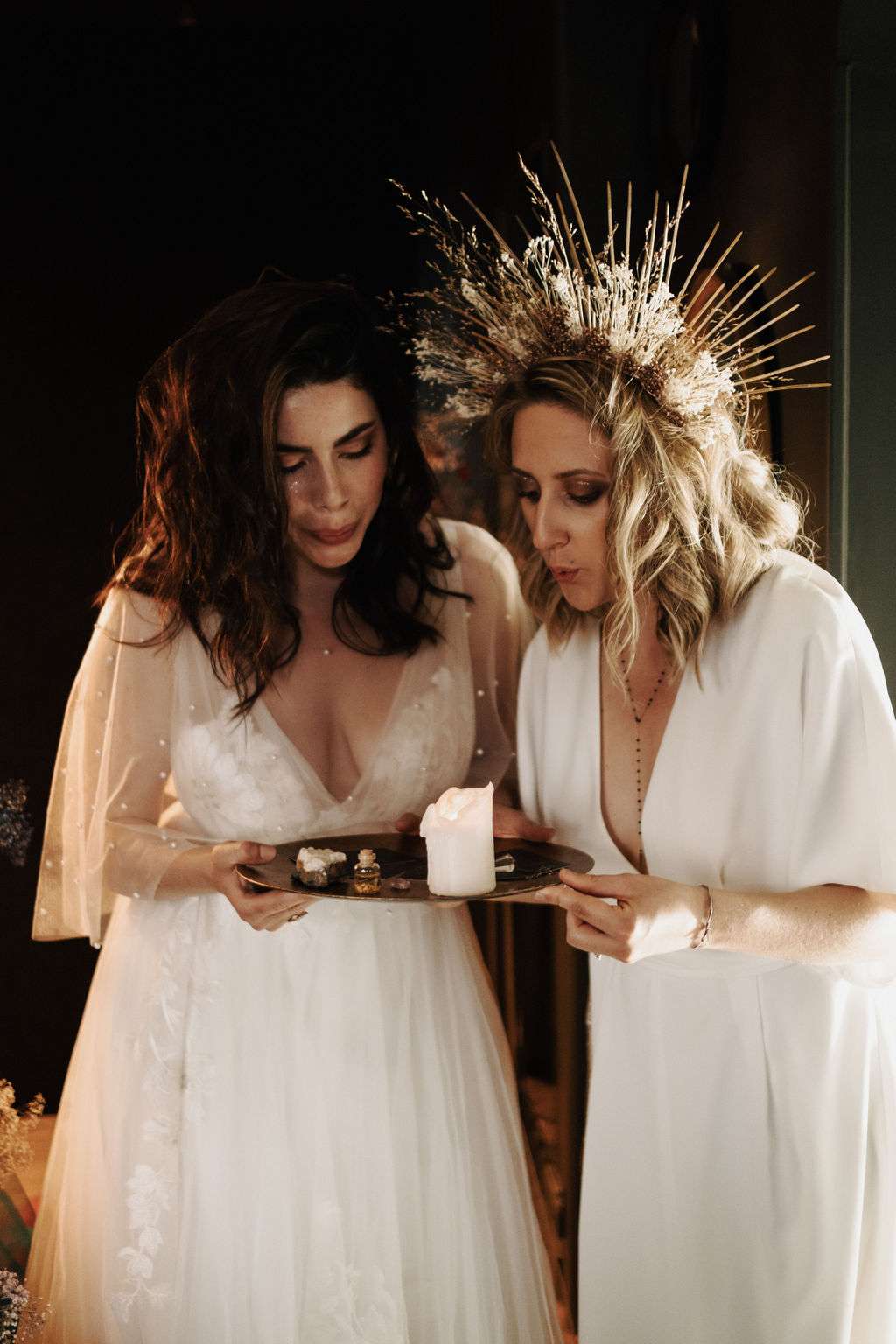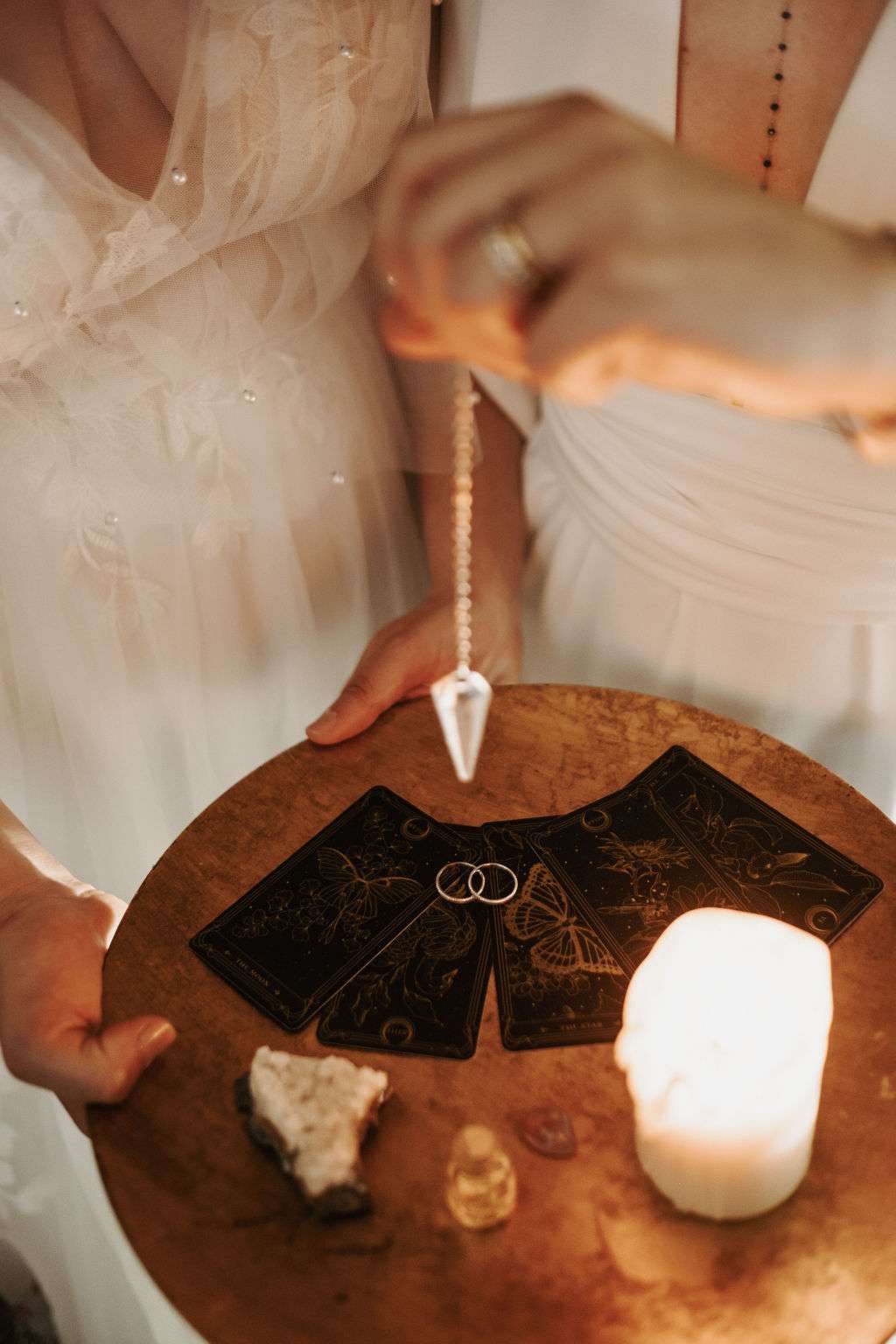 On the day there was just the couple, their two bridesmaids and their seven suppliers. They are honoured to now call each of them a friend. "Beyond being vendors, they are artists and most of all big-hearted people", she continued. "Before the 9th May, they were complete strangers to us, and yet they spent the most beautiful day of our lives with us, being always so kind despite some unexpected events (as the weather). They made this day magical and unbelievable. The fact that we were just a few let us fully enjoy one another, especially for the intimacy of our vows."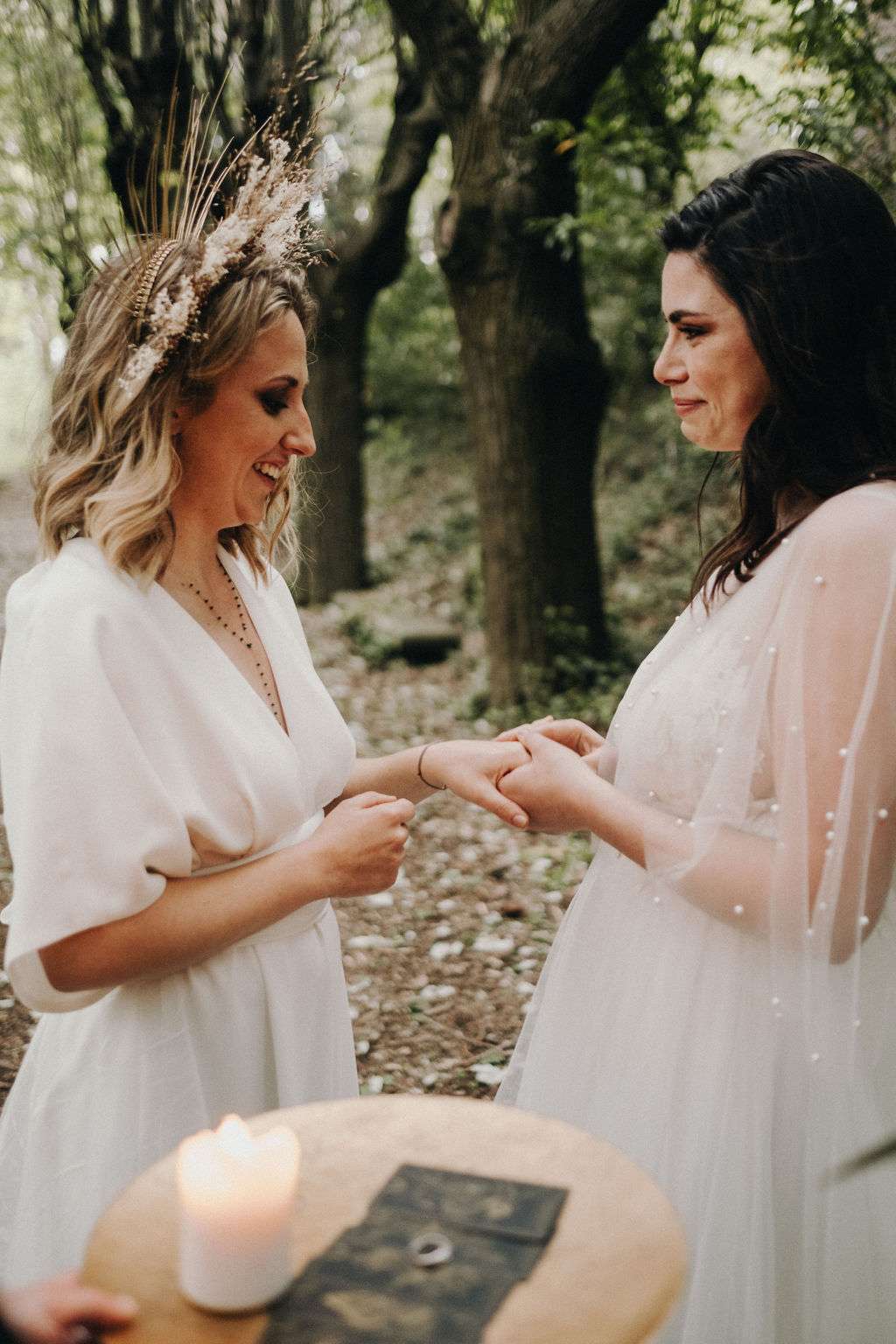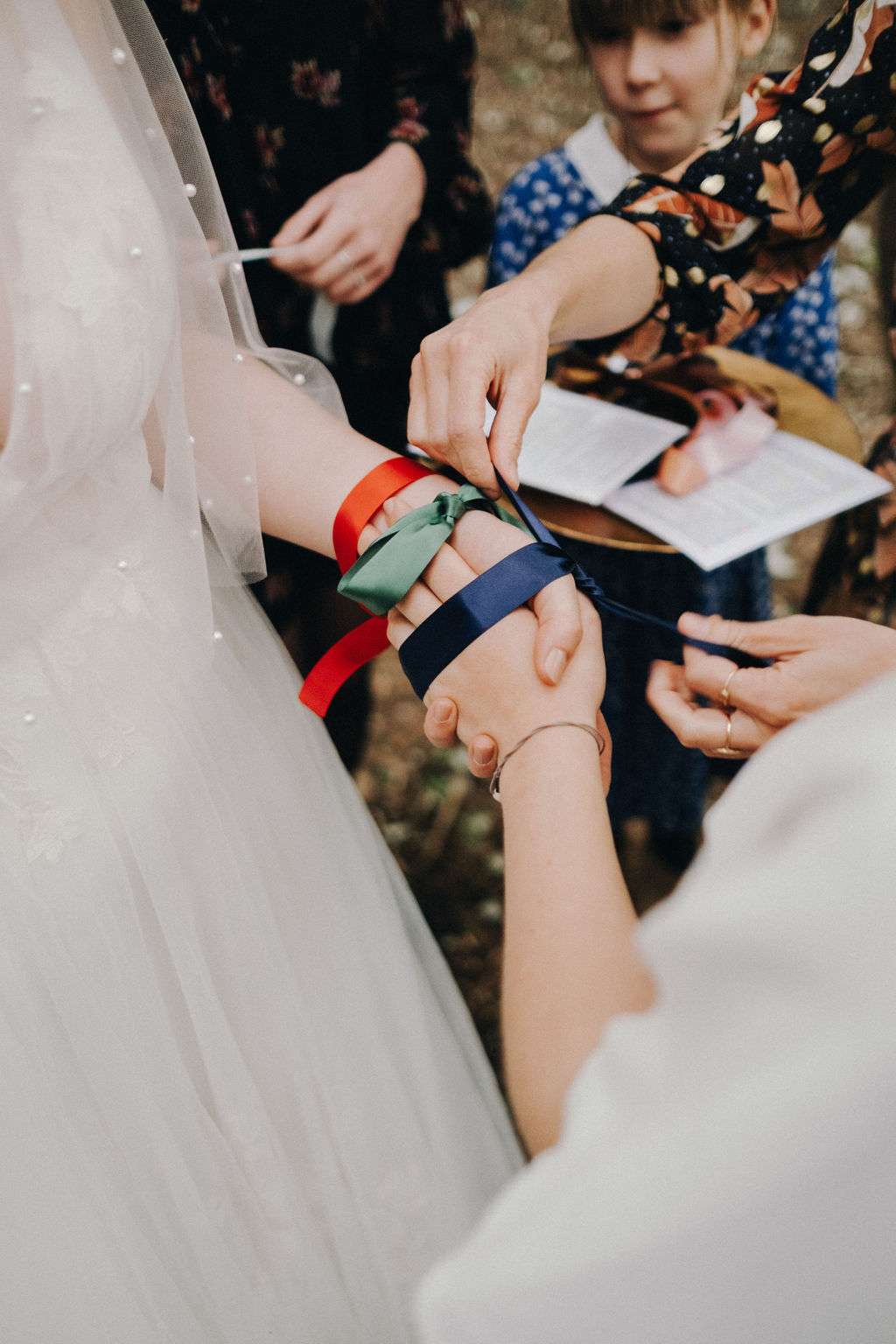 After an emotional first look in their dining room, the garden ceremony began with the brides reading letters that they'd written each other about their love and commitment to each other. The bridesmaids then tied ribbon around their wrists, in a handfasting of sorts, to symbolise their love, trust, respect, passion for each other.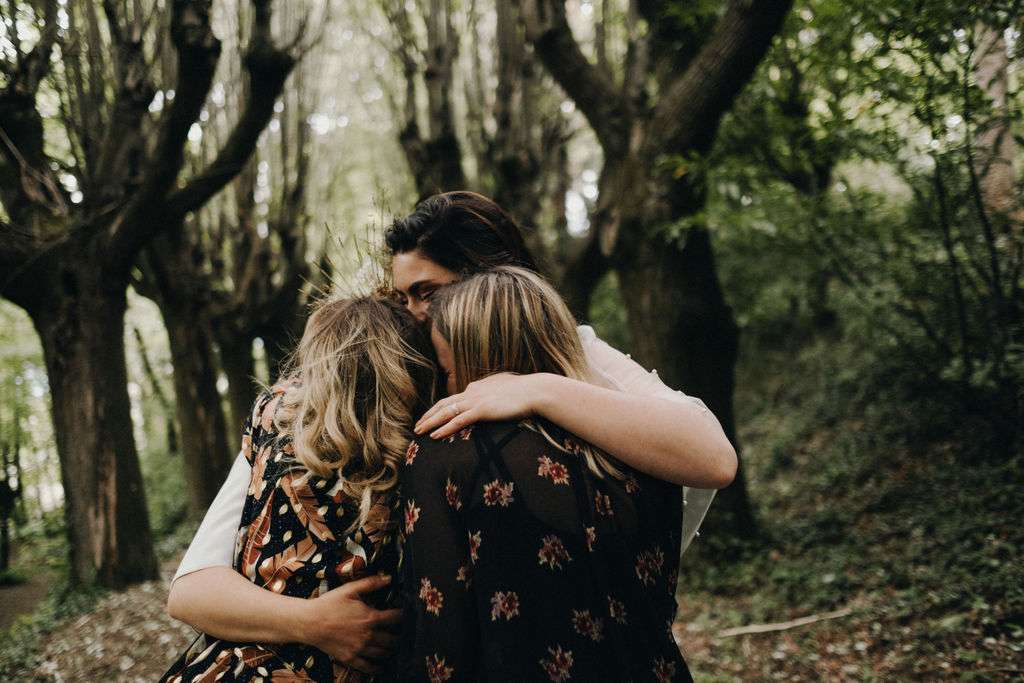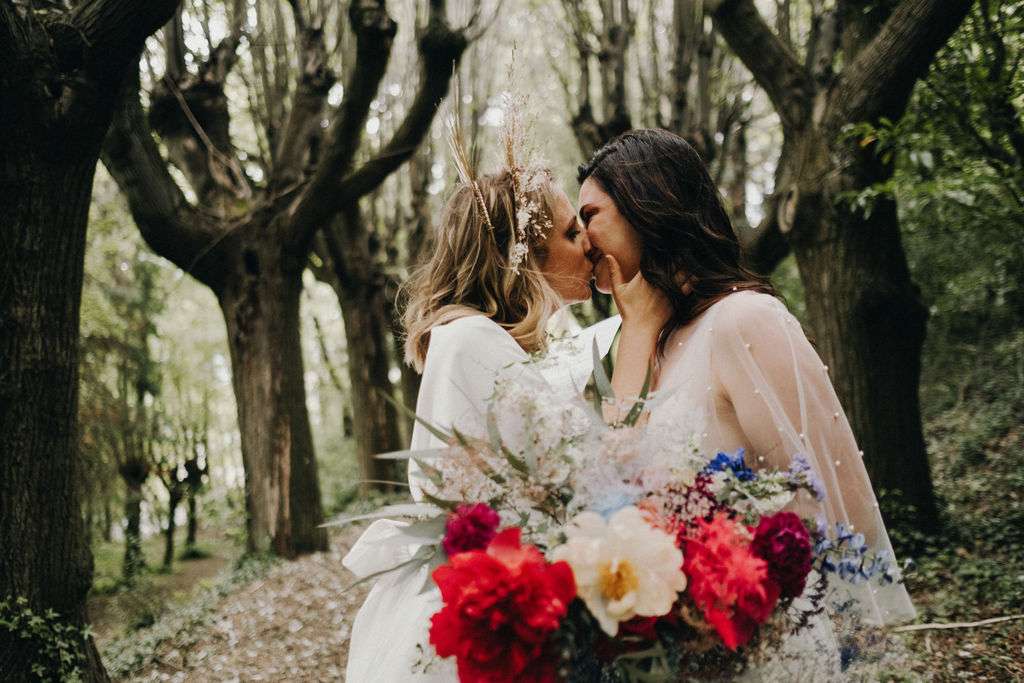 "While we were reading each other our vows in the garden, a neighbour stopped by. At
first, he was amazed that two girl friends were getting married on the same day, and asked where the husbands were. We laughed a lot as he laughed too and was happy for us when he realised that we were getting married to each other!"