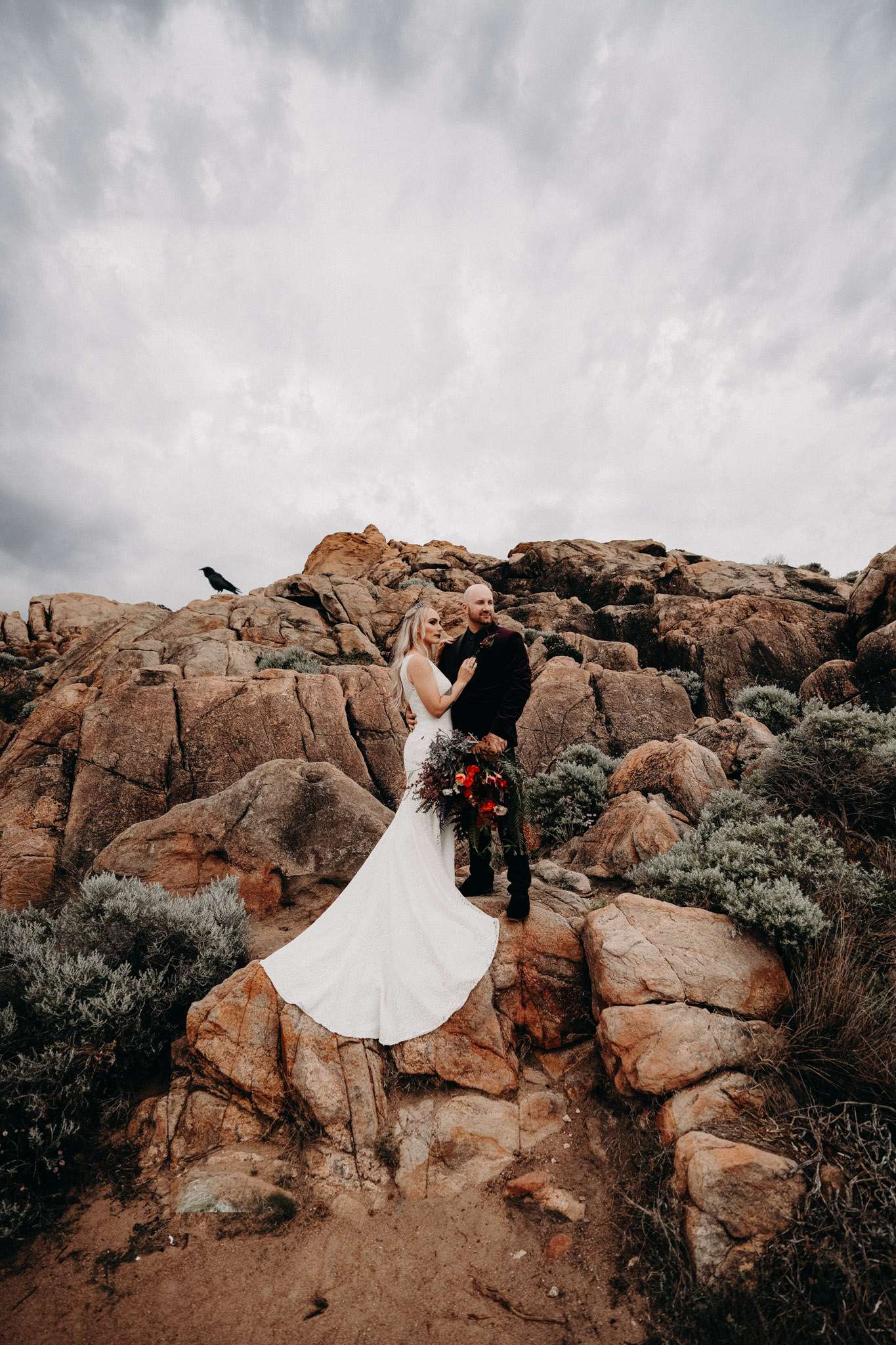 Ashleigh's love of all things witchy and gothic, combined with Scott's obsession with horror movies led this pair down the path of hosting a dark and moody, offbeat October 2020 wedding day. The bride told us – "we joke about having a love like Gomez and Morticia, and the phrase 'til death do us part' also shaped our wedding planning and became the slogan of our wedding."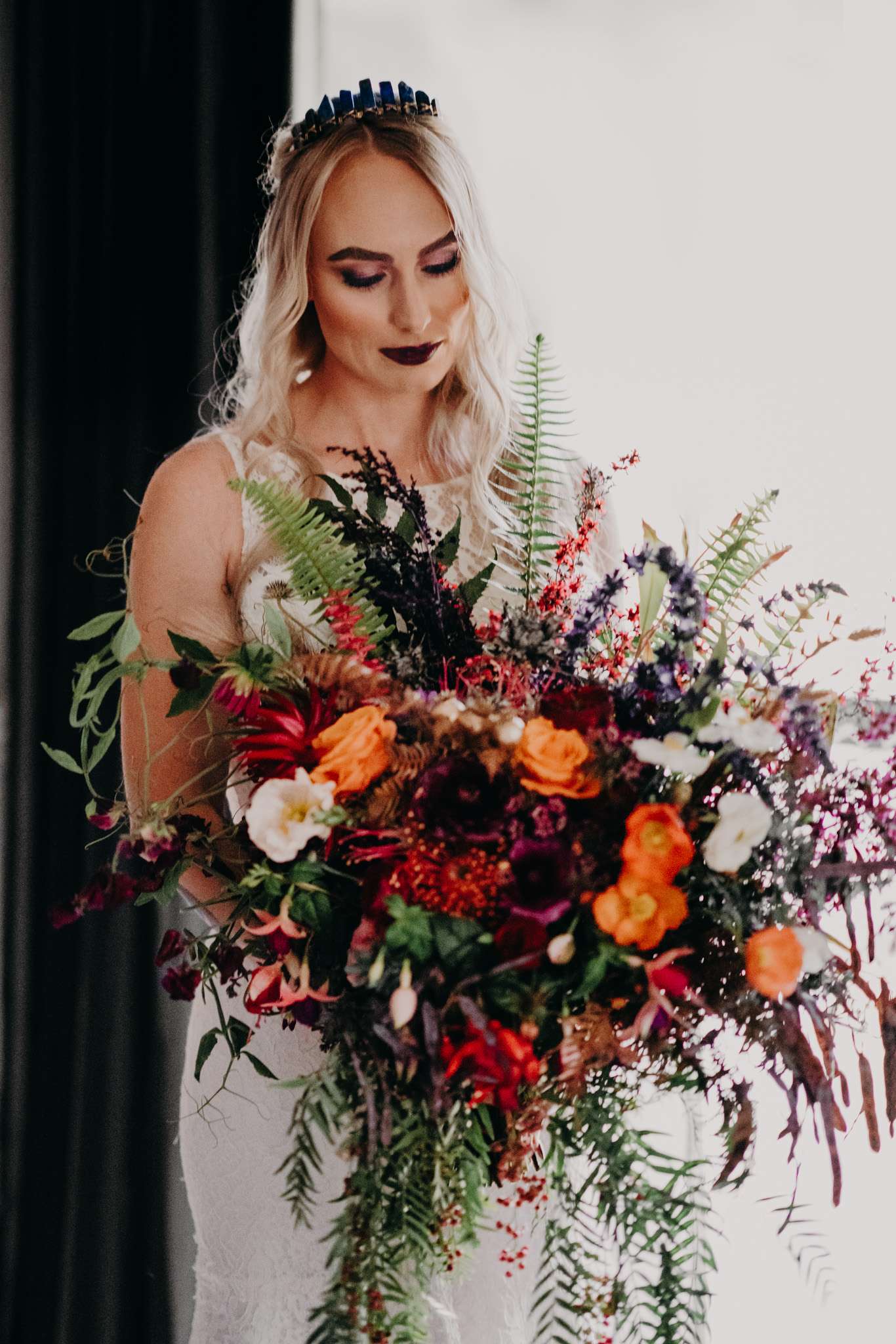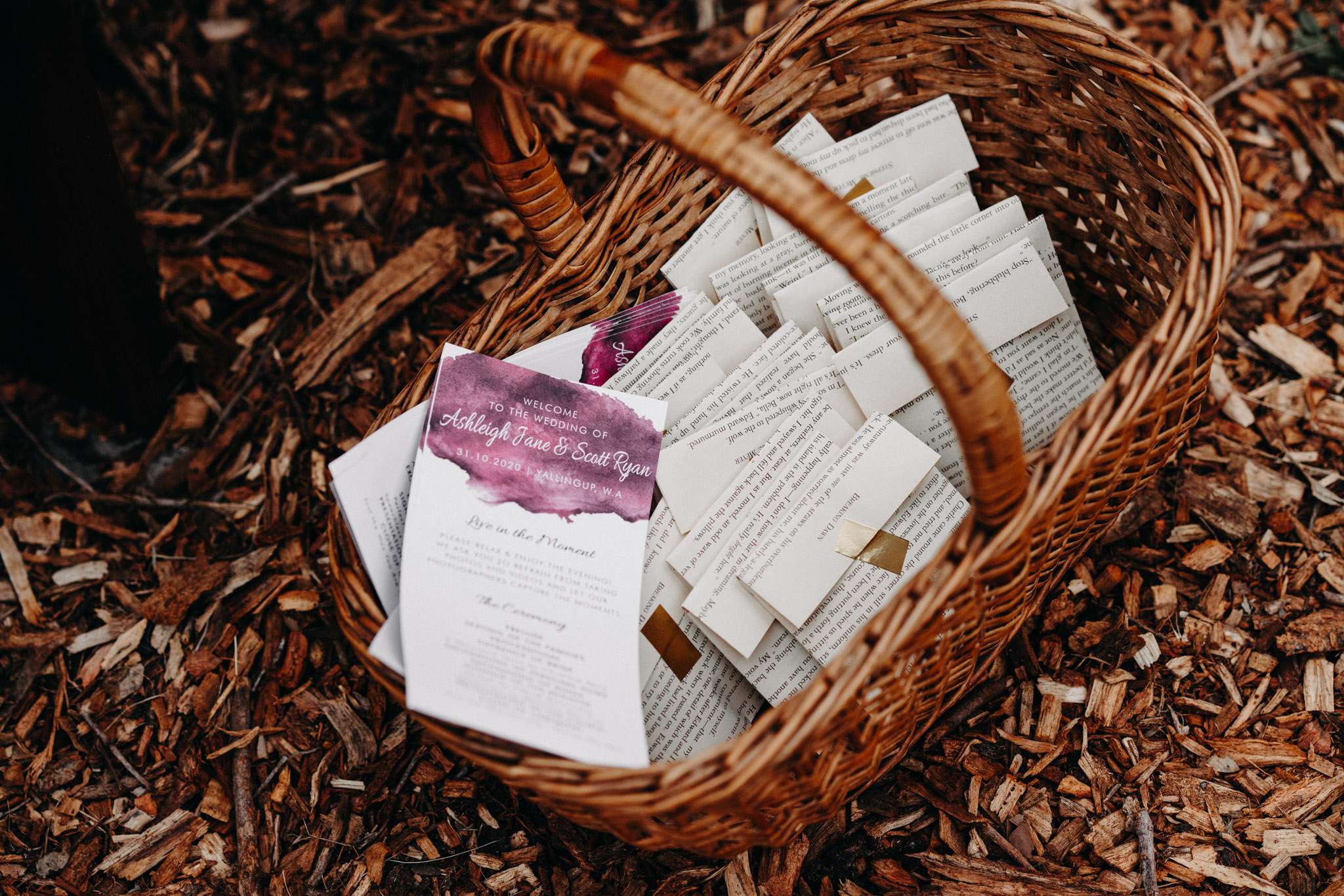 Held at Yallingup Country Homestead in Western Australia, the typical white wedding couldn't have been further from what they were looking for. "We wanted wild and memorable," Ashleigh continued,"a wedding that would have our guests' walk away saying how 'us' the wedding was an would be an epic statement." Their vision was brought to life in the floral styling Lara Rose Botanical Stylist, the bride's own collection of decor items such as skulls, candlesticks and rugs with Hire in Style filling in the gaps.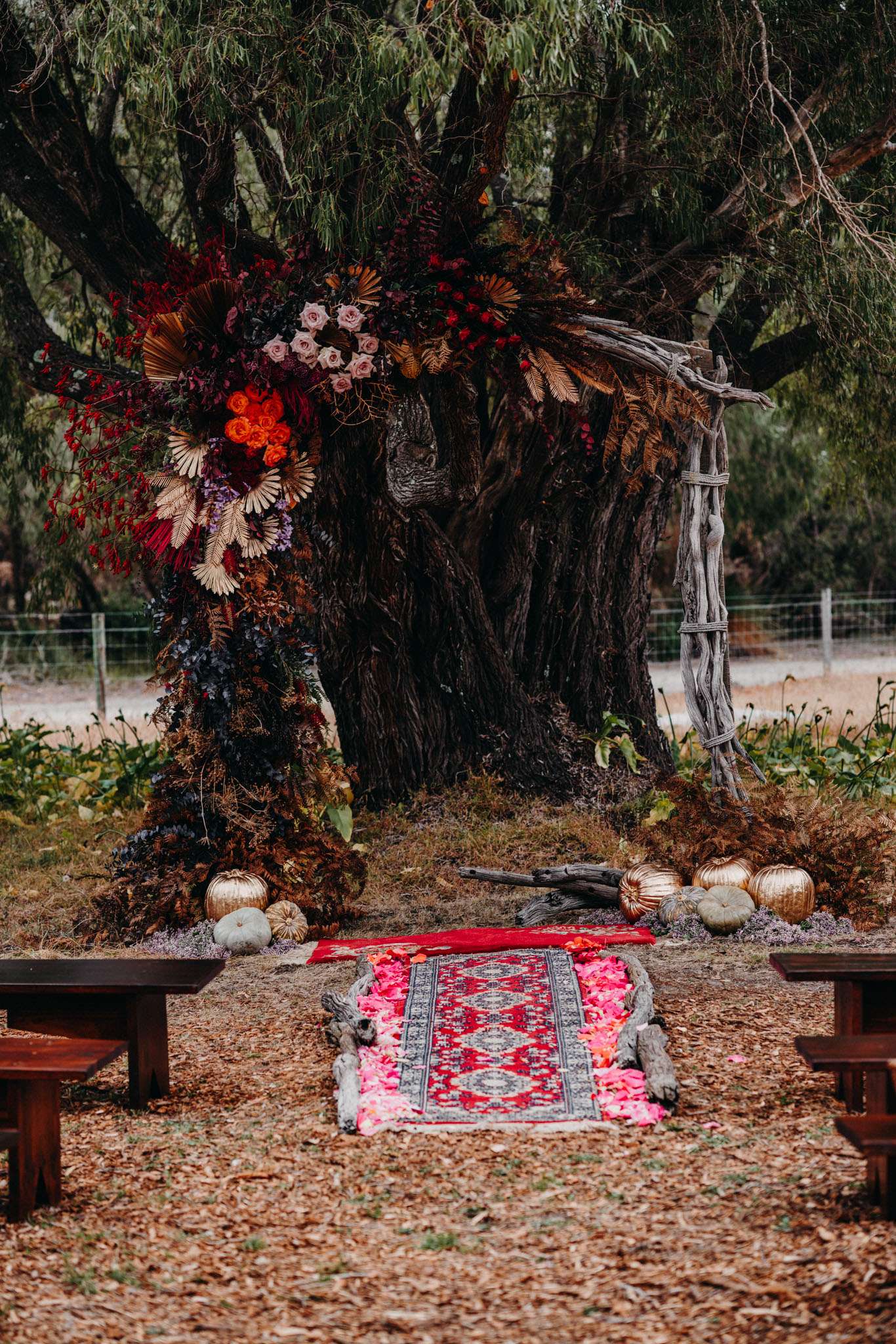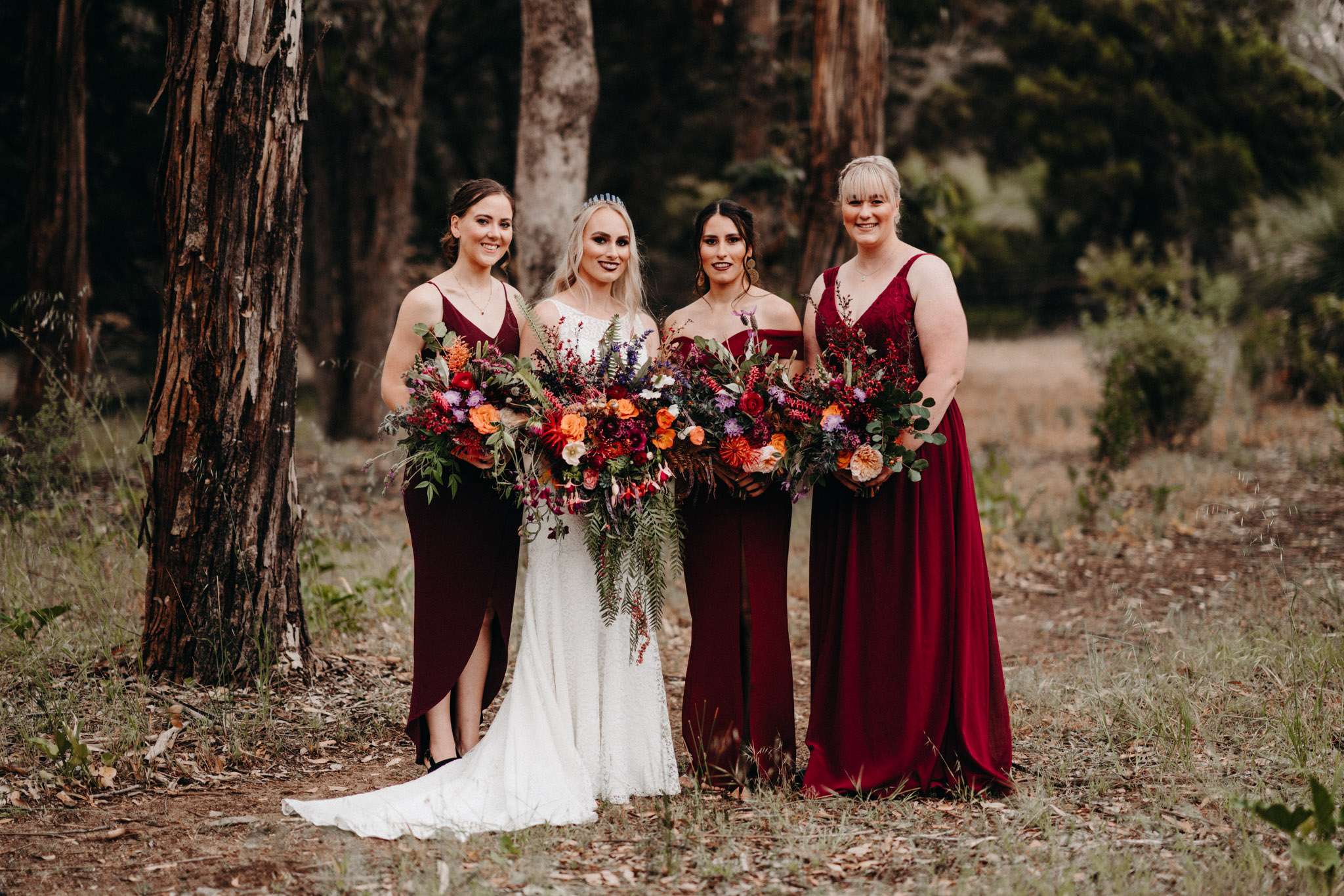 Their ceremony was completely and utterly them. "It was a true union of two souls in matrimony, raw and significant. We bared our souls to one another in front of our closest family and friends. It started off on the right note, with my Brother in Law announcing the procession in typical Tongan/Islander fashion which took everyone by surprise and earned a few laughs. Our daughter, Alexis, strode down the aisle dishing out natural confetti and rocking the hell of a large flower crown she demanded to wear."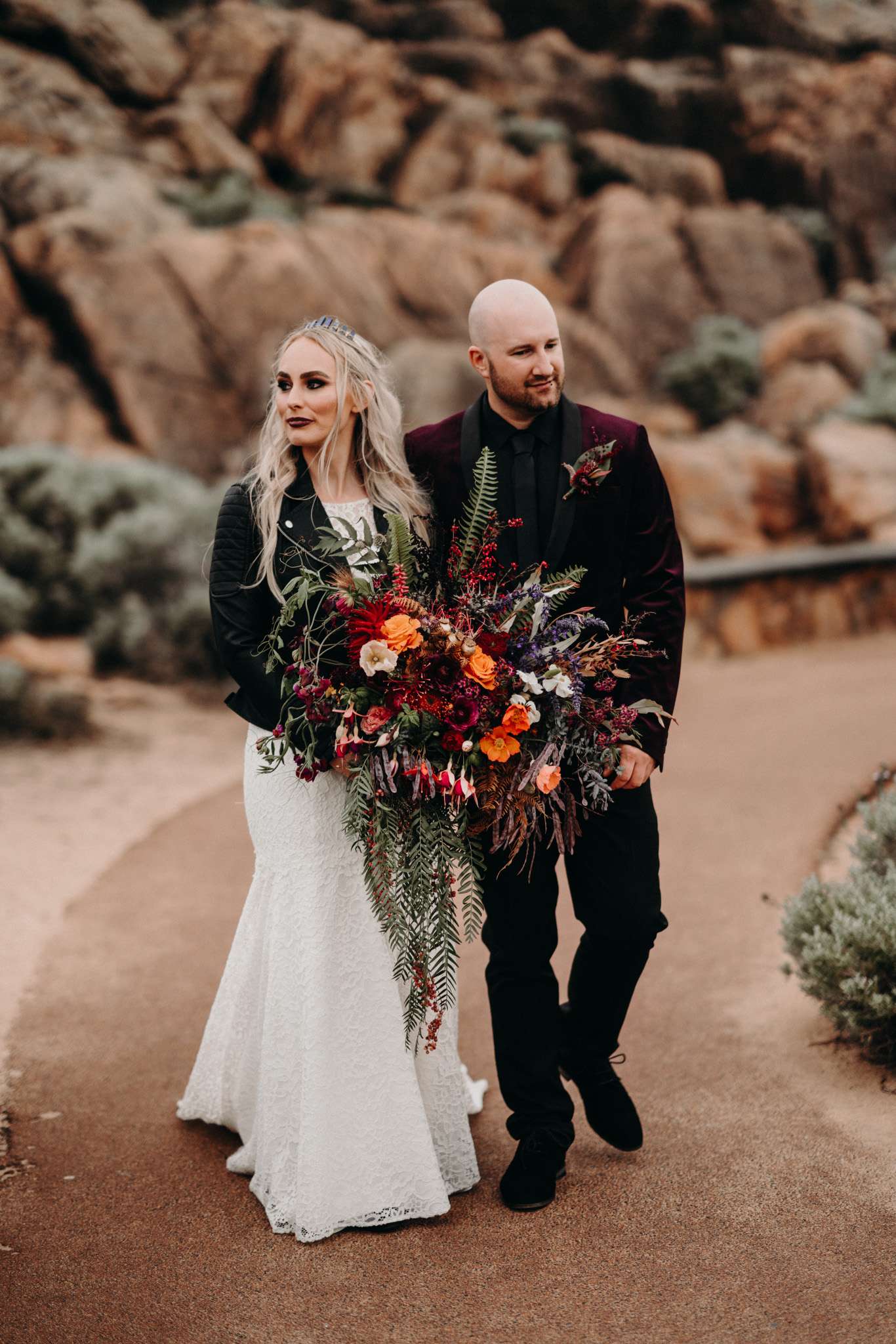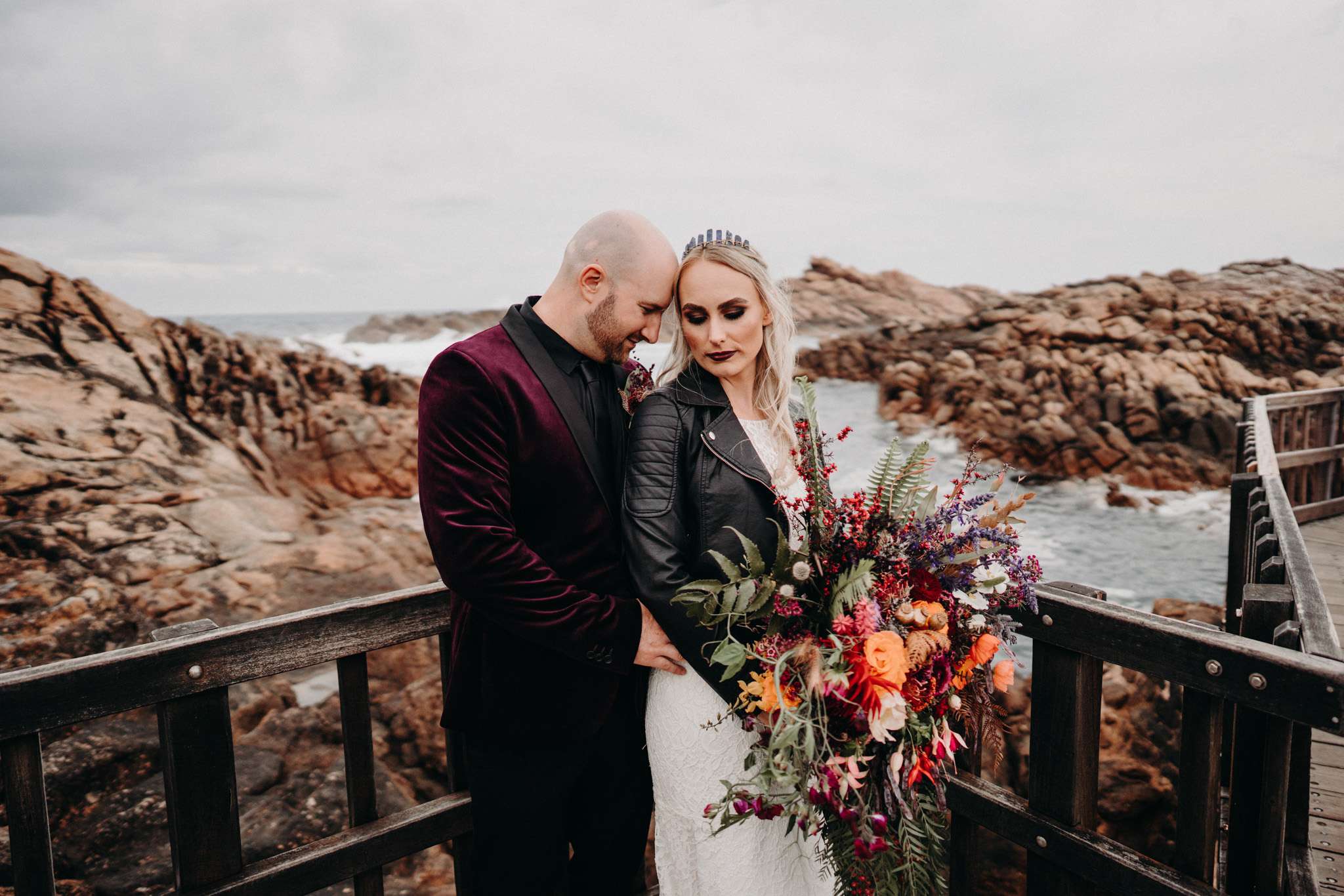 "My Brother walked me down the aisle, and there is no one else I would ever have walk me those steps – I will treasure those moments of him not letting me trip, and keeping me smiling and laughing! Our officiant Joanne captivated our guests with tales of our moments and stories with absolute authenticity, and plenty of humour thrown in of course! We specifically designed the order of our ceremony so that we signed our marriage certificate before our first kiss, so that our first kiss literally was our first kiss as husband and wife, underneath 'draculas kiss', the name of the type of roses used in the arbour."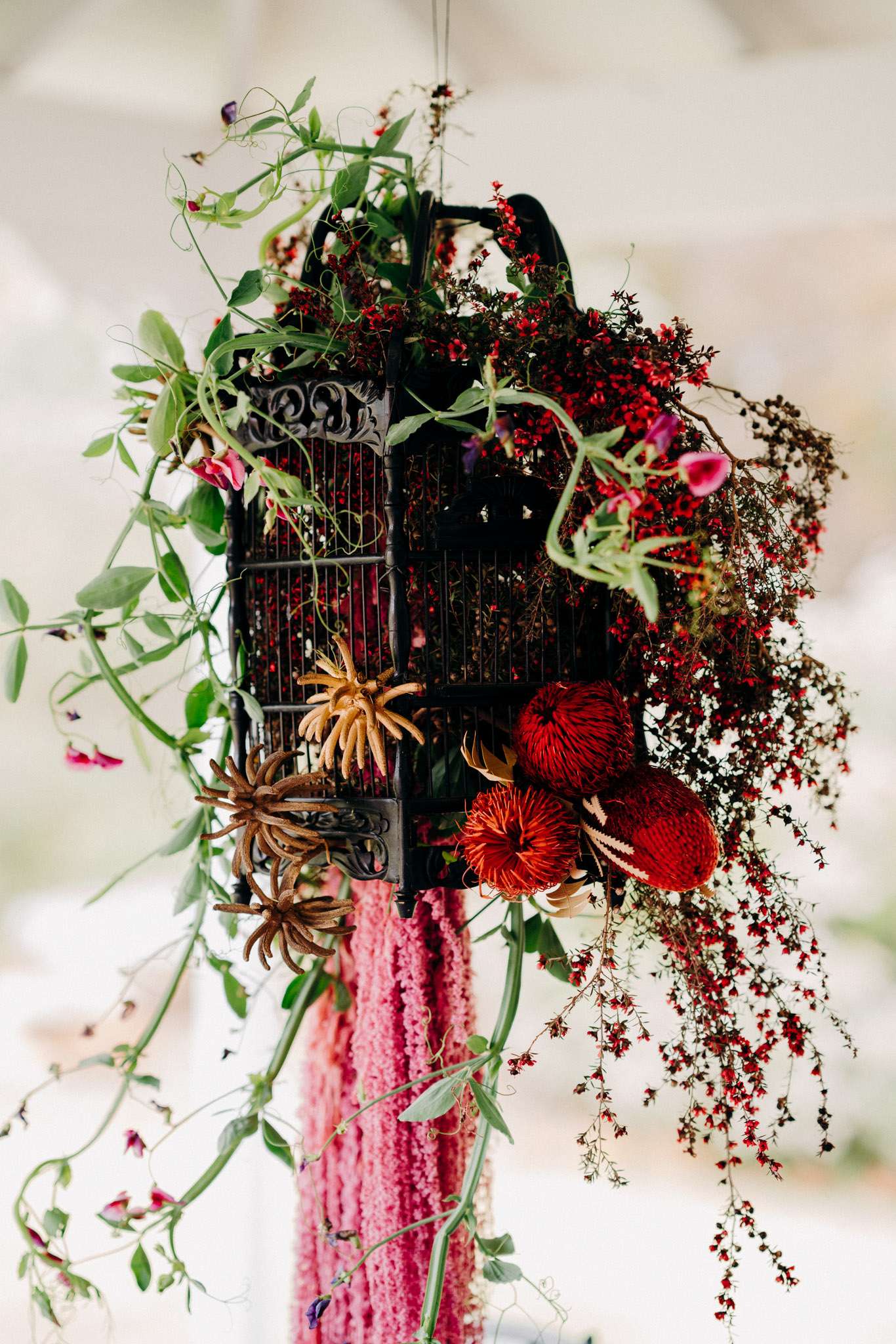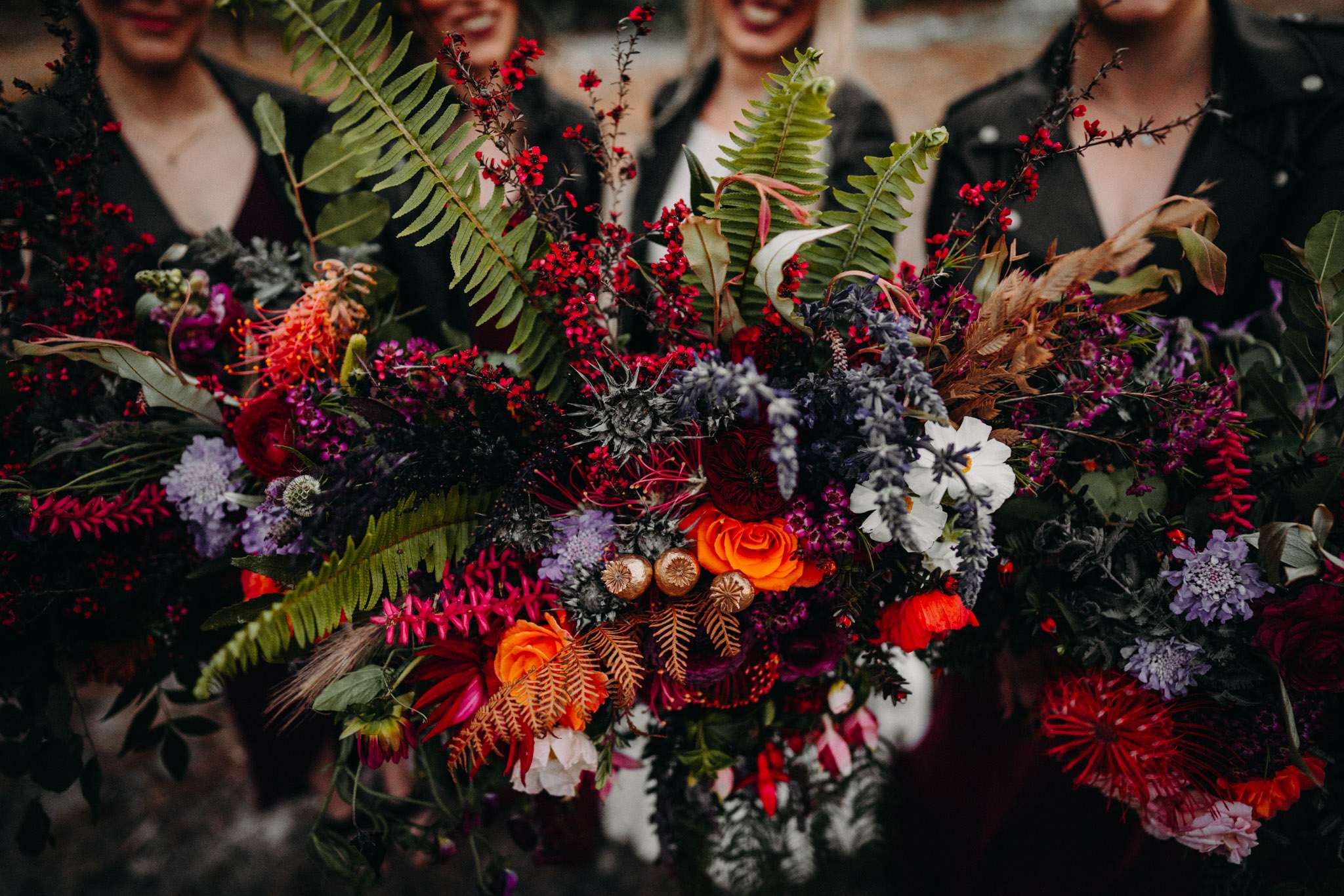 Attention to detail continued throughout the day; they made the confetti envelopes out of pages of Breaking Dawn by Stephanie Meyer -specifically pages from the wedding. "It was a bit of a personal jokes between us but really it was because I am a massive Twi-hard!" As both Scott and Ashleigh listen to metal, they wanted to incorporate their music taste into their day, without alienating their other guests, so chose songs they would know like Ed Sheeran's Perfect but covered by the band Asking Alexandria, and their first dance was to an amazing acoustic version of Follow You by Bring Me The Horizon.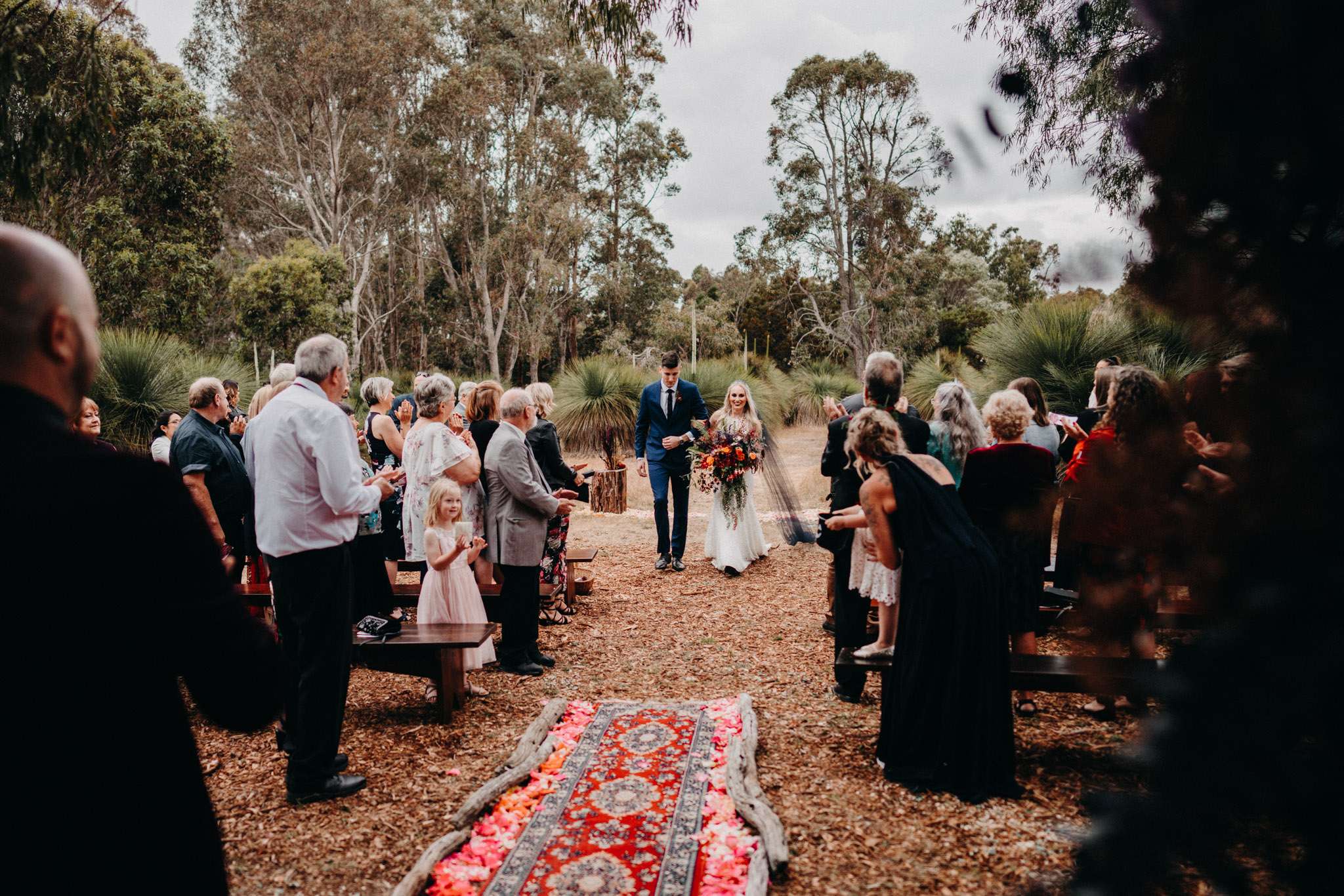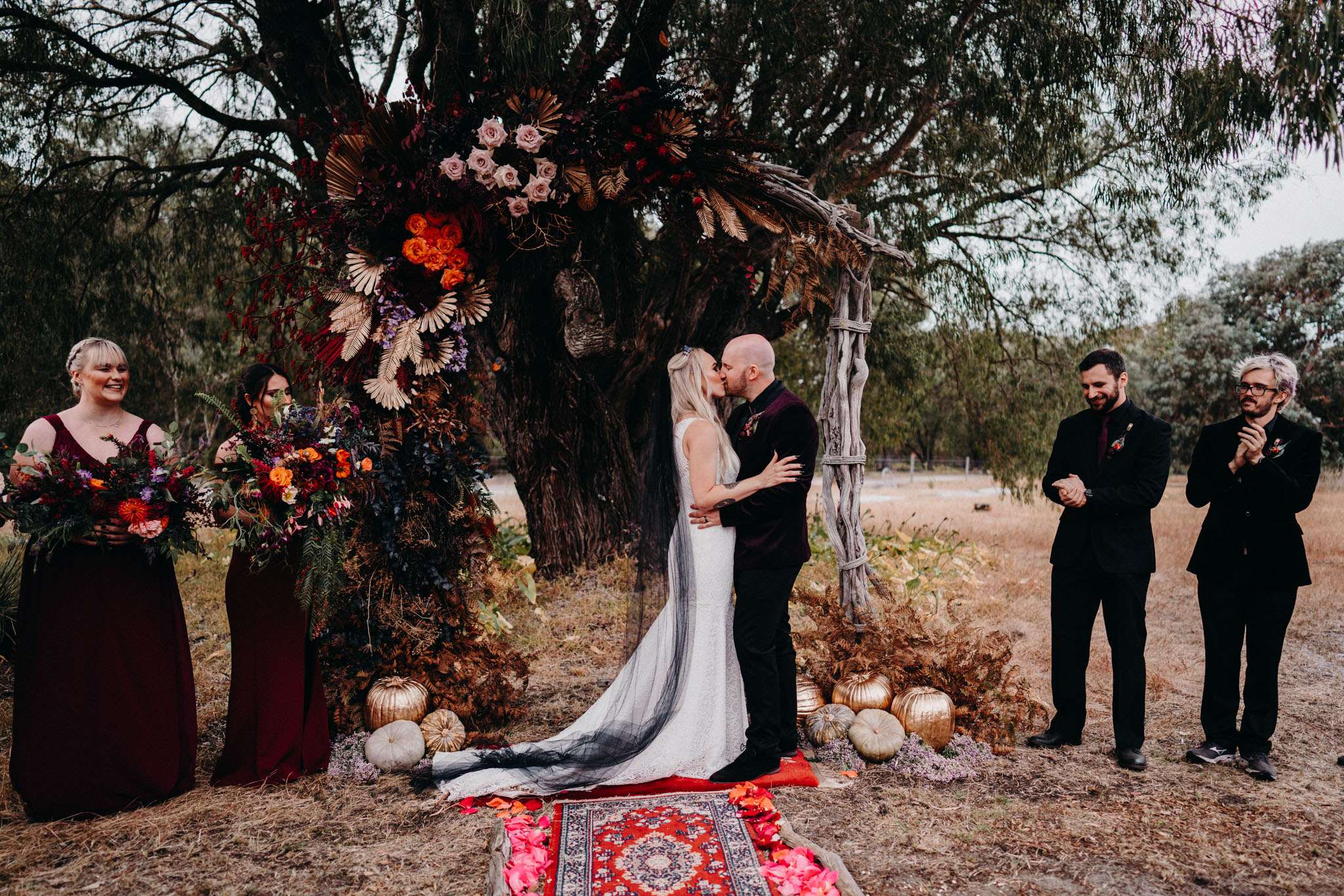 "Obviously the ceremony was my favourite part of the day, but seeing the florals and styling come together in their epic ness was my highlight of the wedding," said Ashleigh. "I still gush over Lara's work! I trusted her completely with my thematic ideas and desires and it was as if she could read exactly what my soul yearned for because she just took my breath away, the result was bigger and better than I could ever have imagined. Display who we are, what we have overcome and the love we share, was the most important aspect for us; it needed to have the right vibe for it to feel genuine and authentically 'us'."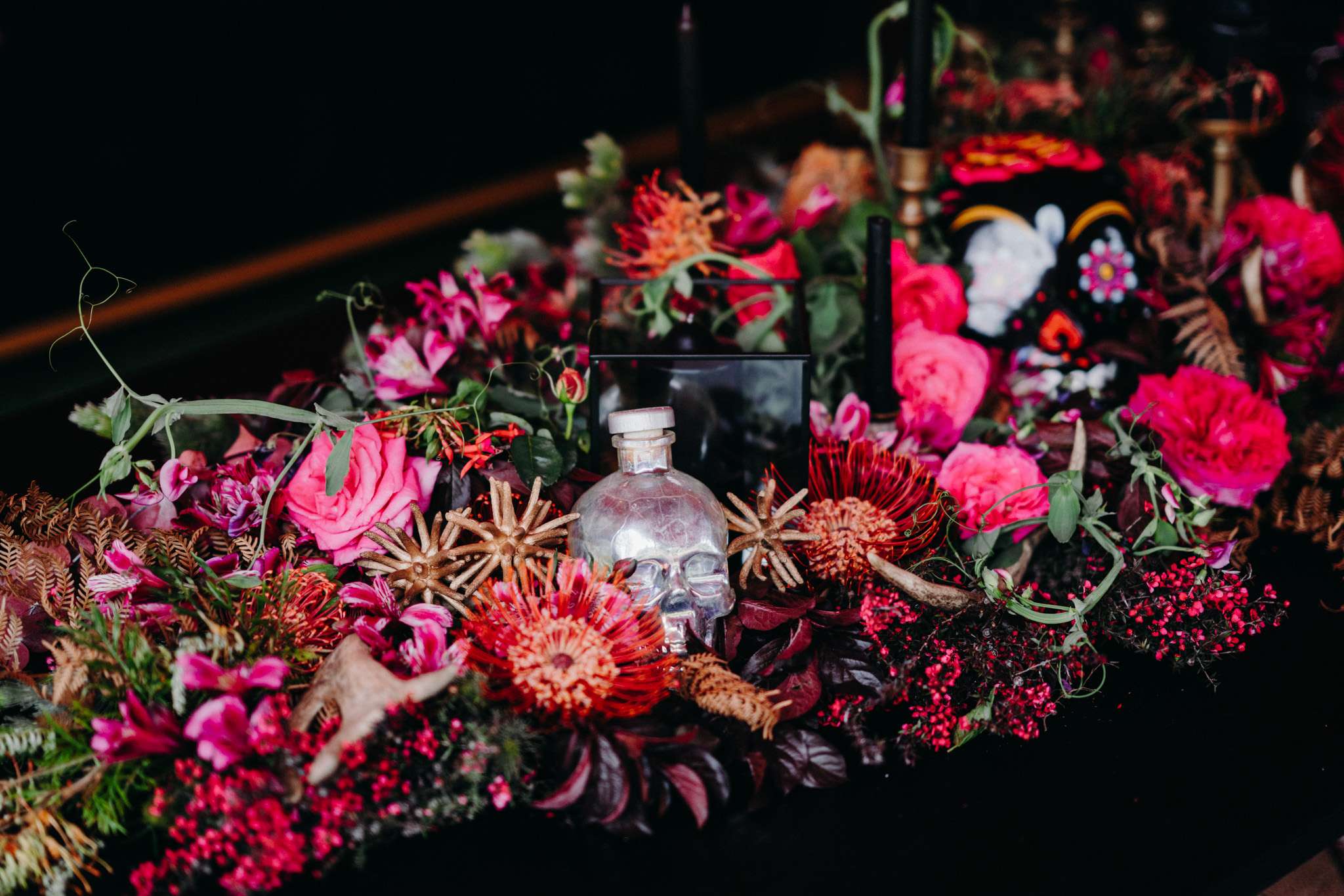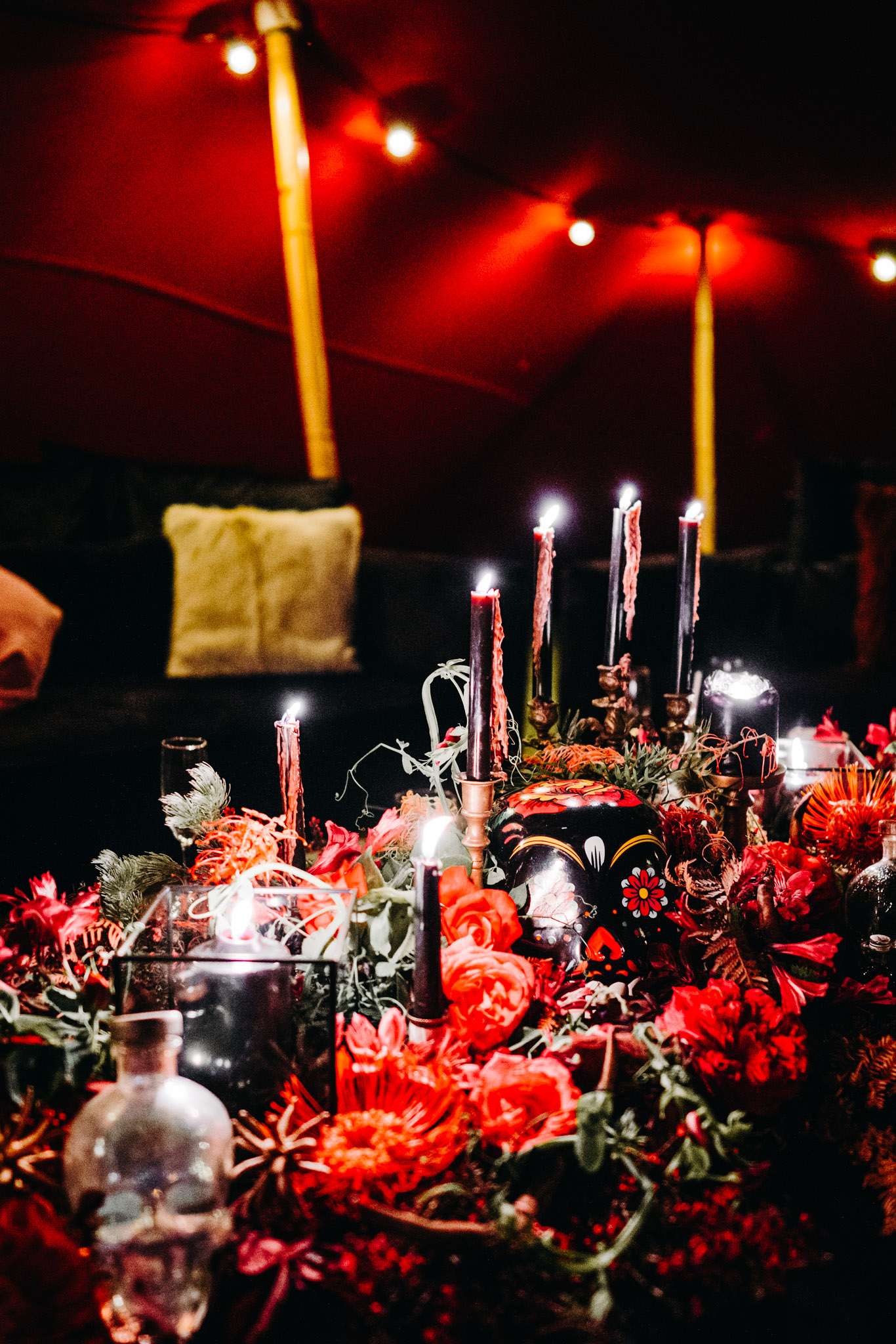 "My only regret was that I should have worn the black dress that I wanted. We were so apprehensive about how the older guests would take me wearing black that I chose to go with a white dress. Don't get me wrong, I loved my dress, but even to this day, I still think about that gorgeous black dress I found. I know in my heart, I should have gone with the black dress! My advice to future couples would be to be weird, be wild, and be unapologetically yourself with middle fingers ups to the haters!" Amen to that!