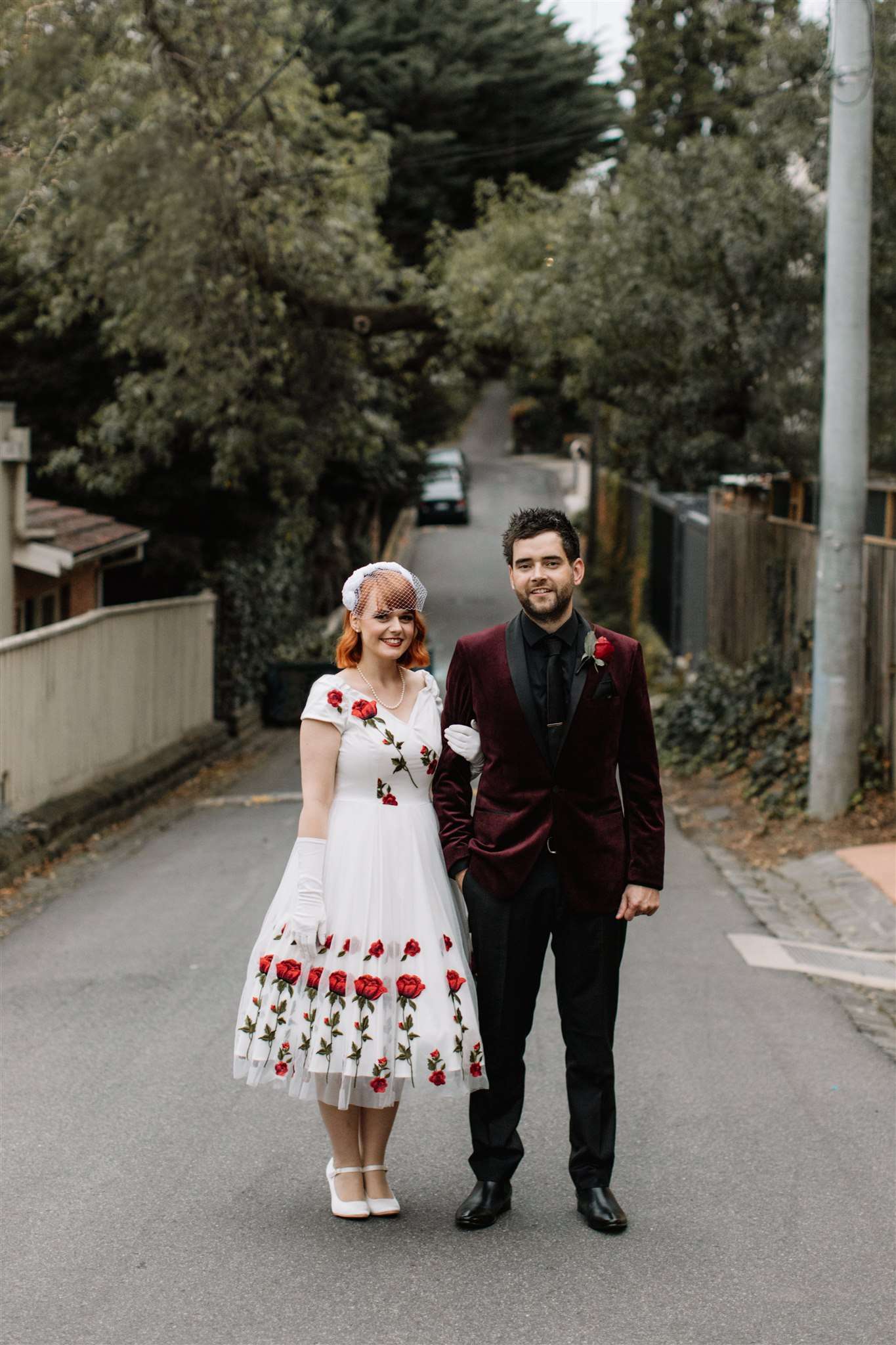 Leah and Jarvis designed every element of their vintage-inspired day to suit them as a couple. From the sweetest ceremony in the gorgeous church to the cocktail-style reception at Moondog Brewery with lots of dancing, a pizza truck and gelato. There was even a dinosaur cake-topper that Leah made a little veil and garter for!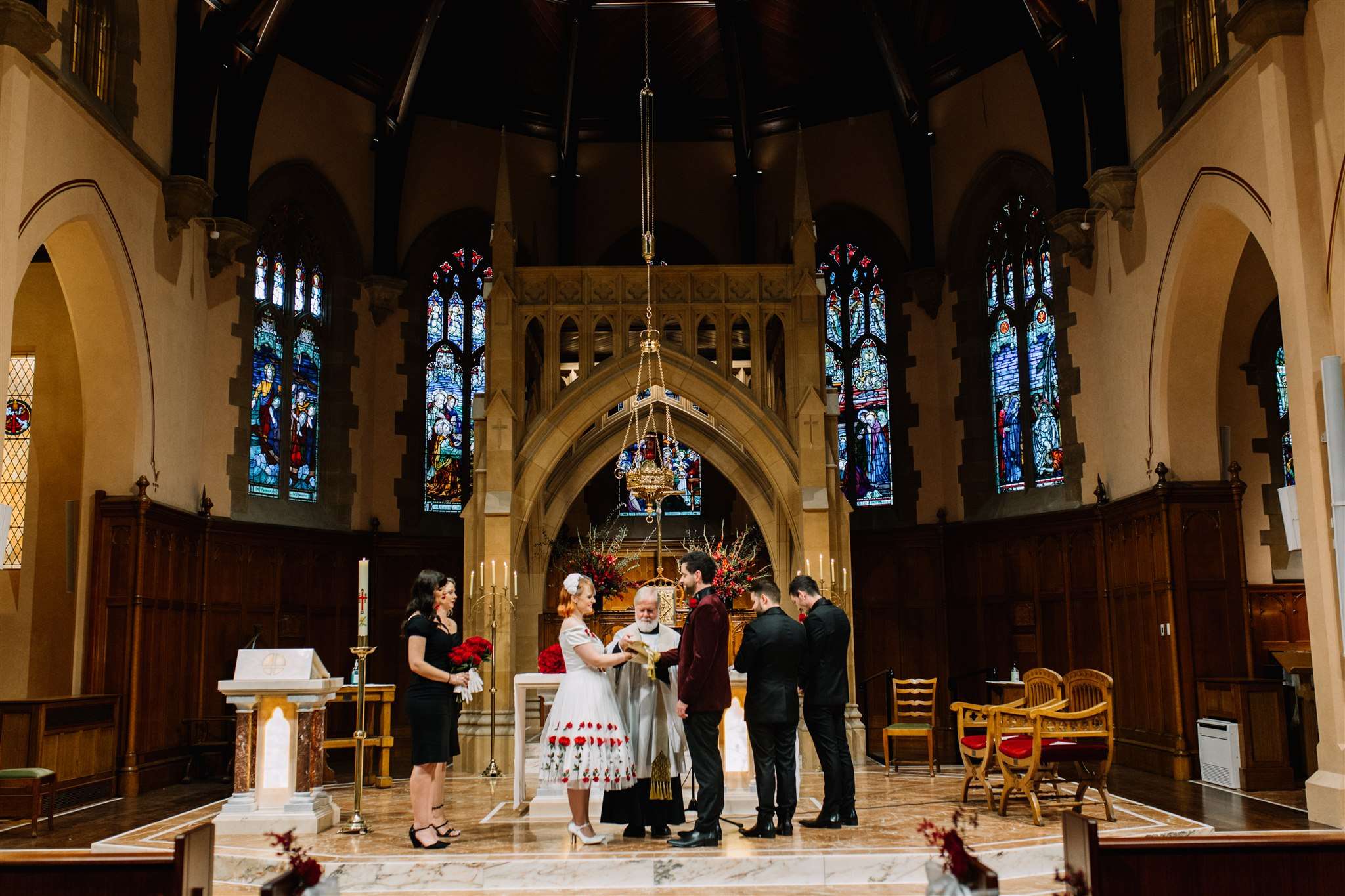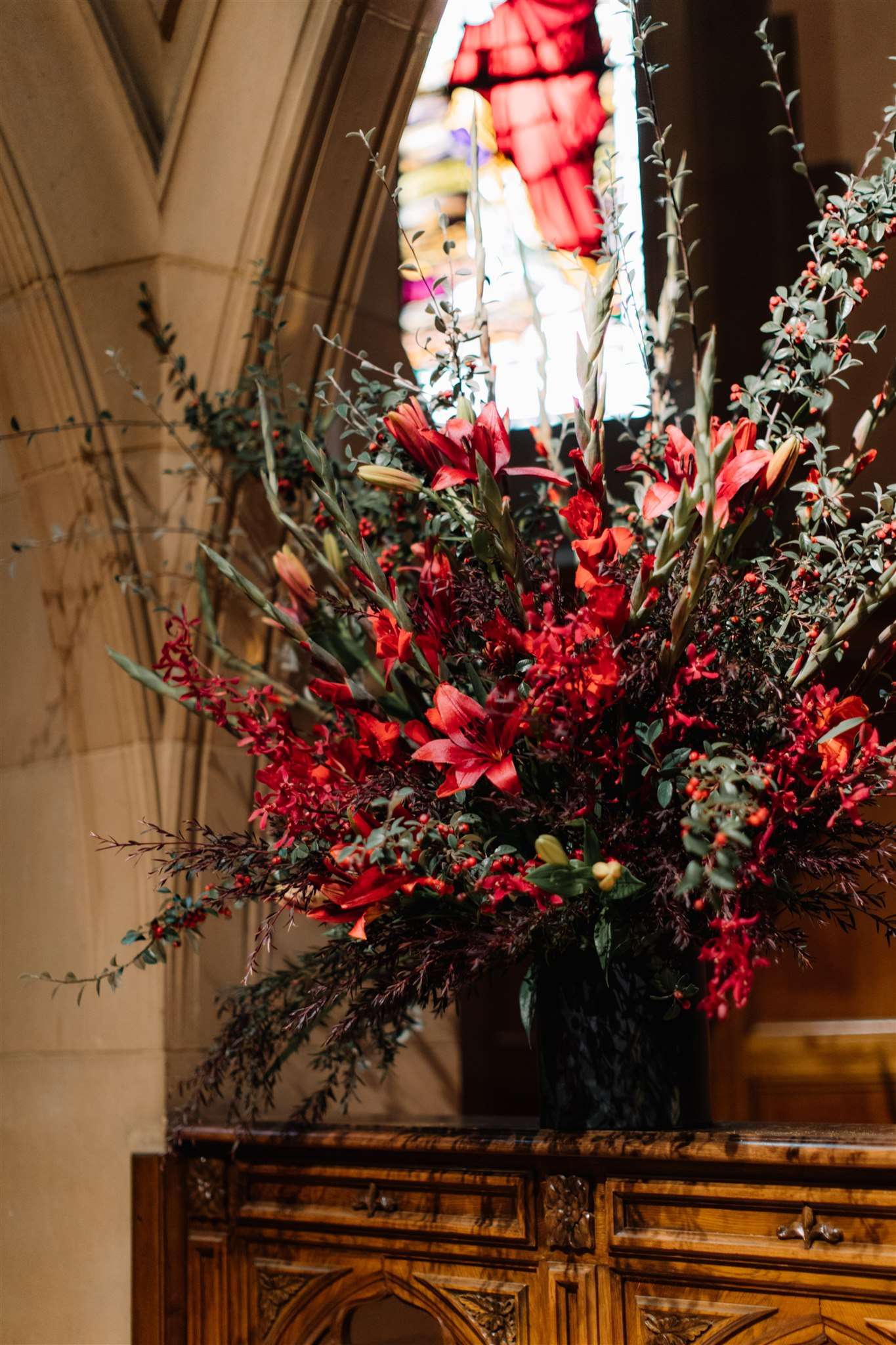 The day kicked off with a traditional catholic ceremony at Saint Peter's Catholic Church. "As much as I wanted just a fun party atmosphere, I also wanted the grand traditional church wedding", Leah told us. "I knew getting married in a church would be very traditional but I was so excited when I realised I got to sit off to the side on fancy chairs just like the royals who I love. The church has an amazing organ on the back wall so of course we had to make use of it. We opted for Can't Help Falling in Love by Elvis to walk down the aisle to. I completely forgot to look at Jarvis until I got to the end and realised why I was there but once I was there everything was easy. We made jokes to each other, reminded each other to stick our thumbs down so that they don't look fat on camera and even put the ring on the wrong hand. Great fun really!"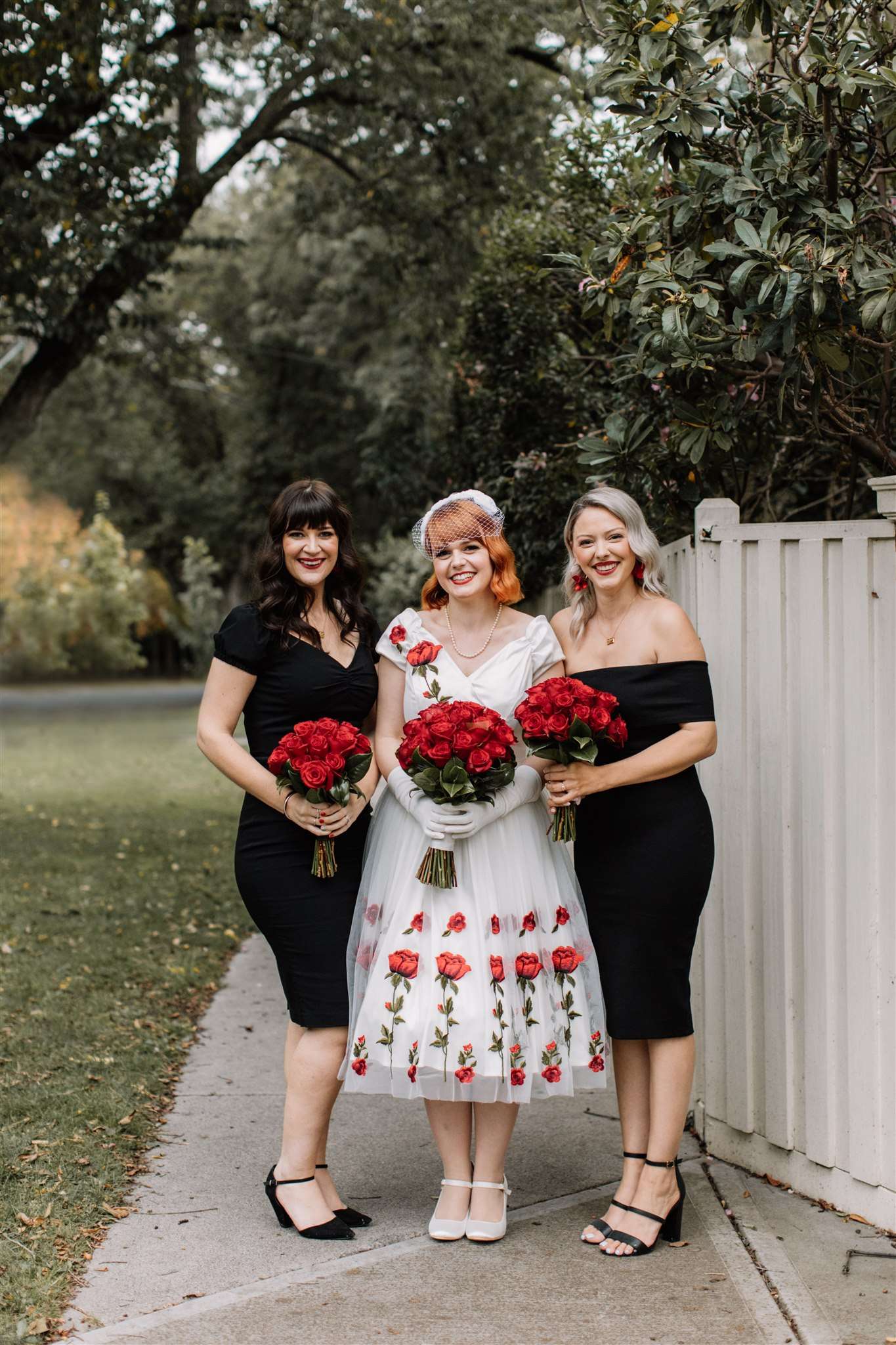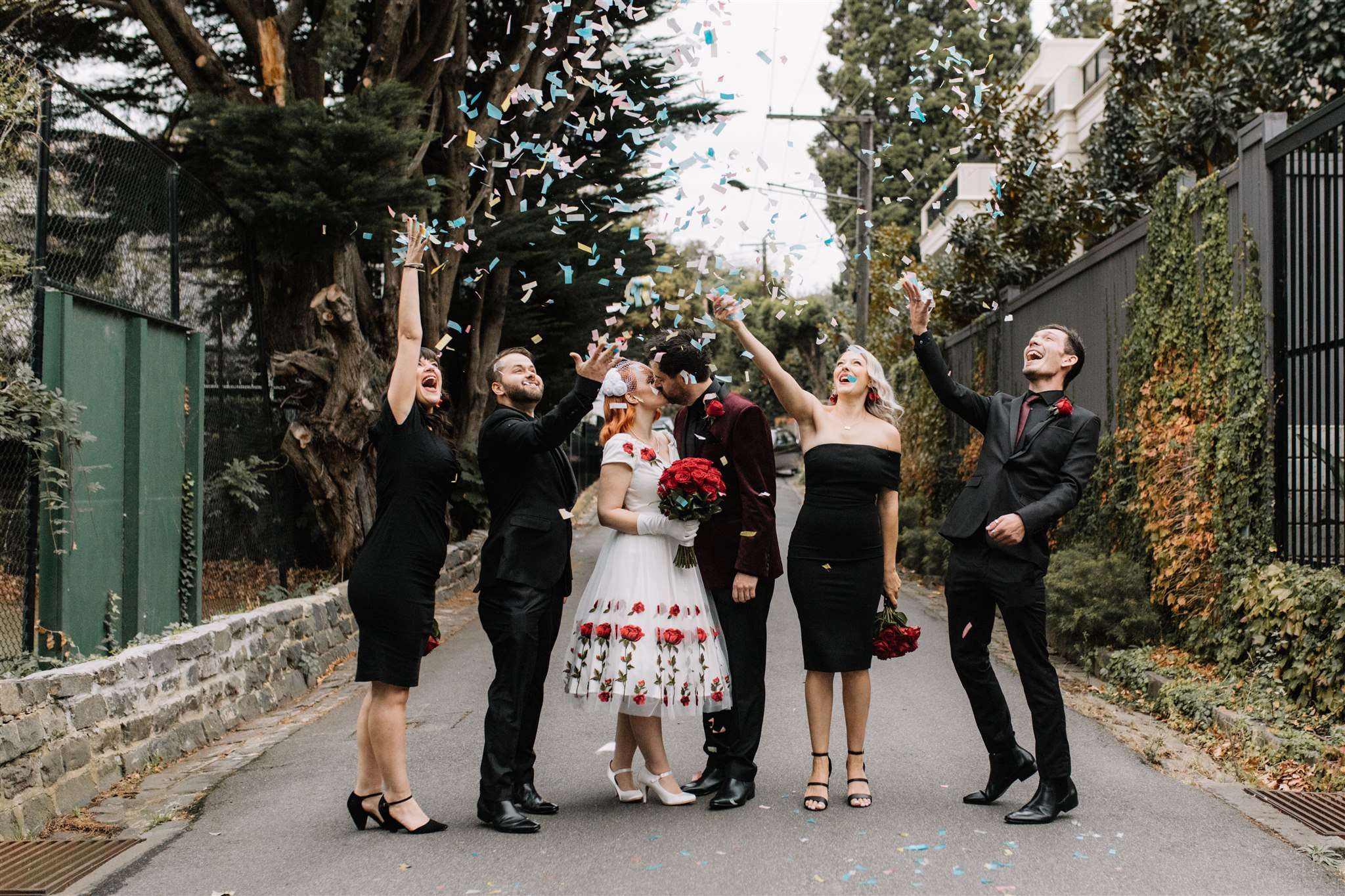 The laid back reception wasn't heavy on the 'stuff' but they did DIY whatever they could. Moondog Brewery already has great décor – fairy lights, chandeliers, beer barrels, mismatched couches and chairs and framed pictures of John Goodman – so they didn't need to bring much in. The cake came from Miss Ladybird Cakes and the dinosaur topper made by the bride.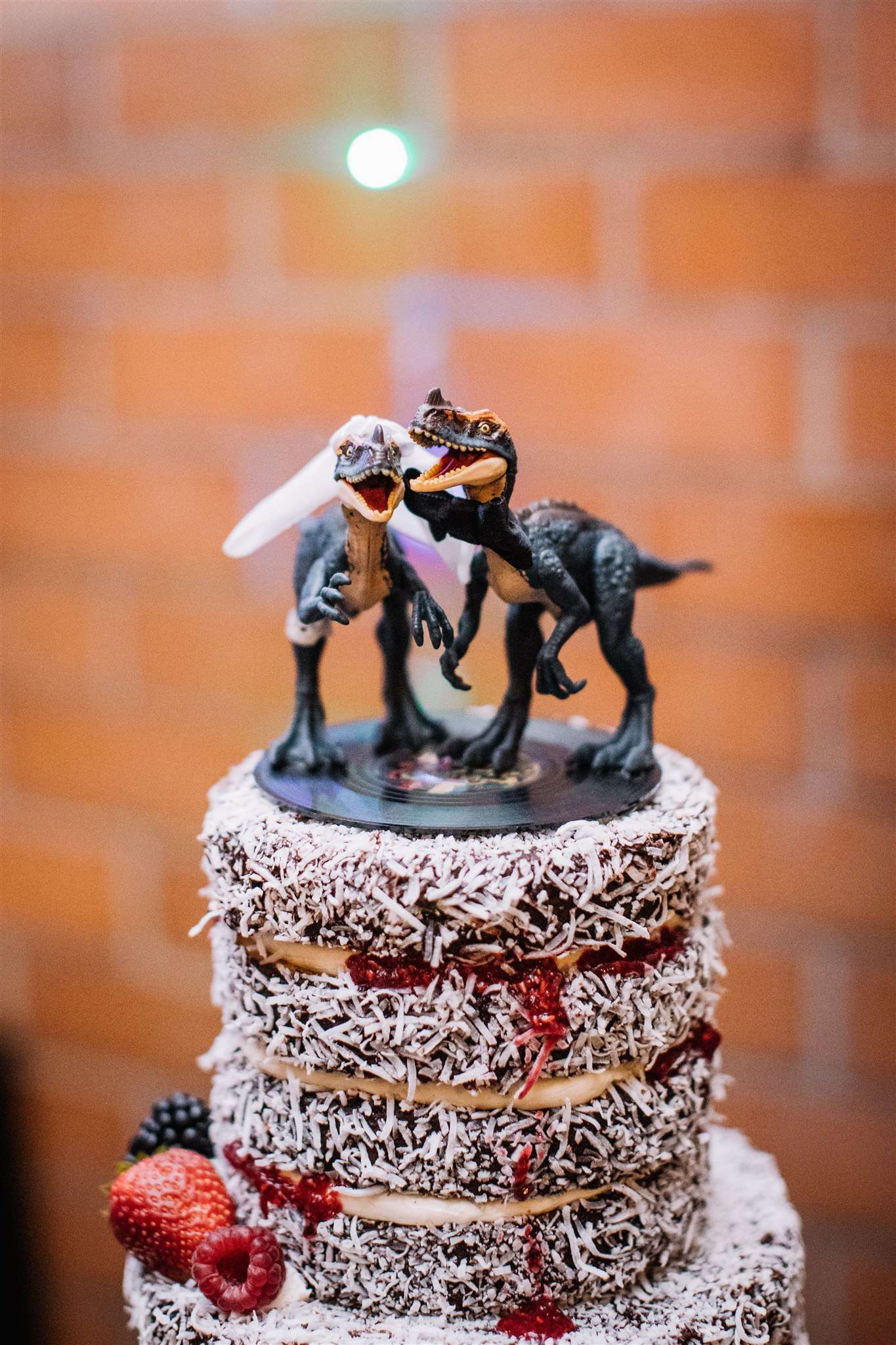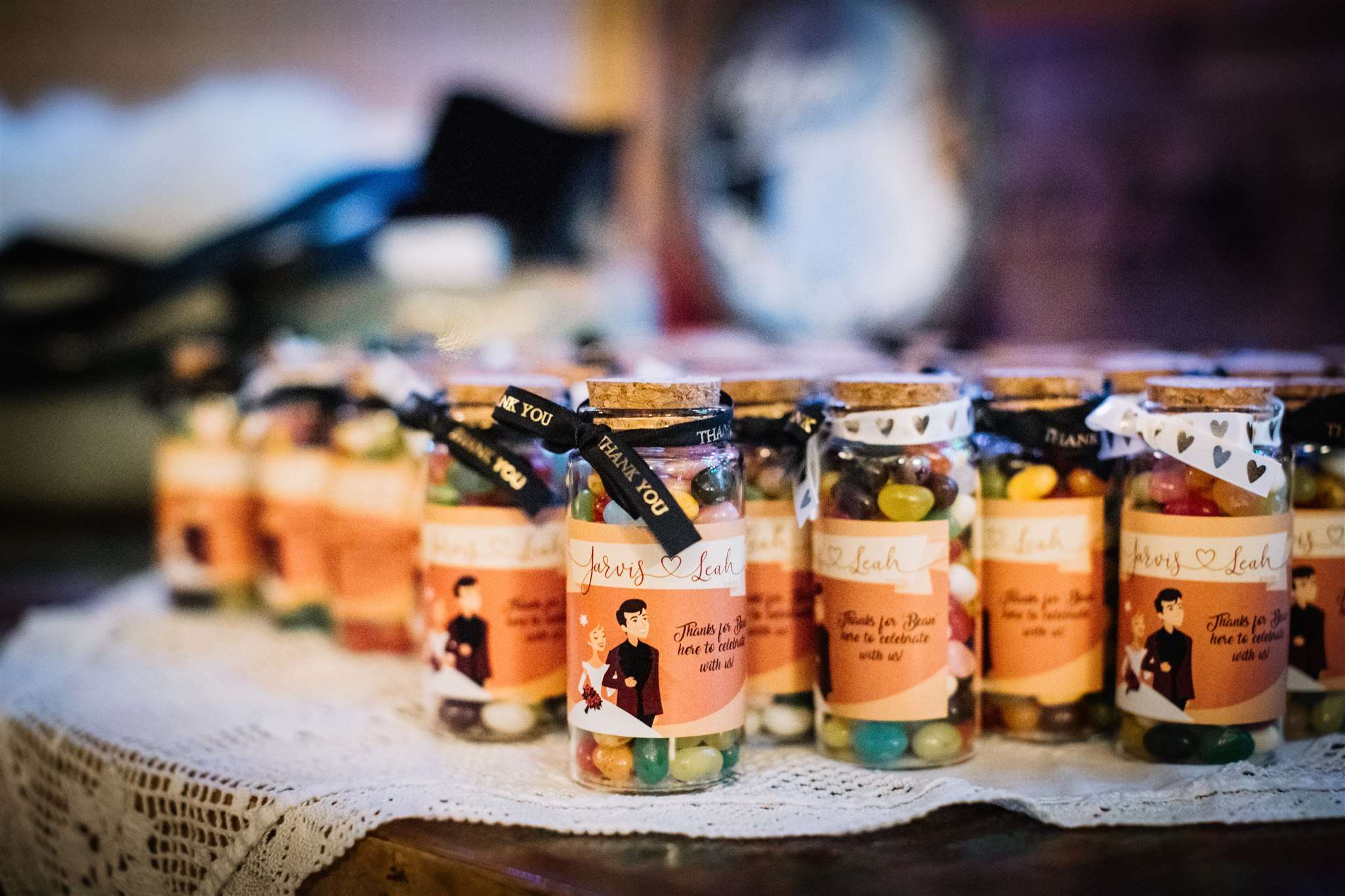 "I found the suitcase and the welcome mirror in a vintage market", she continued. "The easel which I repainted was found on Gumtree. The favours were made by us (we had to order more jelly beans because we ate too many) and Jarvis took our name decal and stuck it to some wood last minute and we popped that on the gift table for a little something extra. I love to make things and I'd rather take the time and have something unique."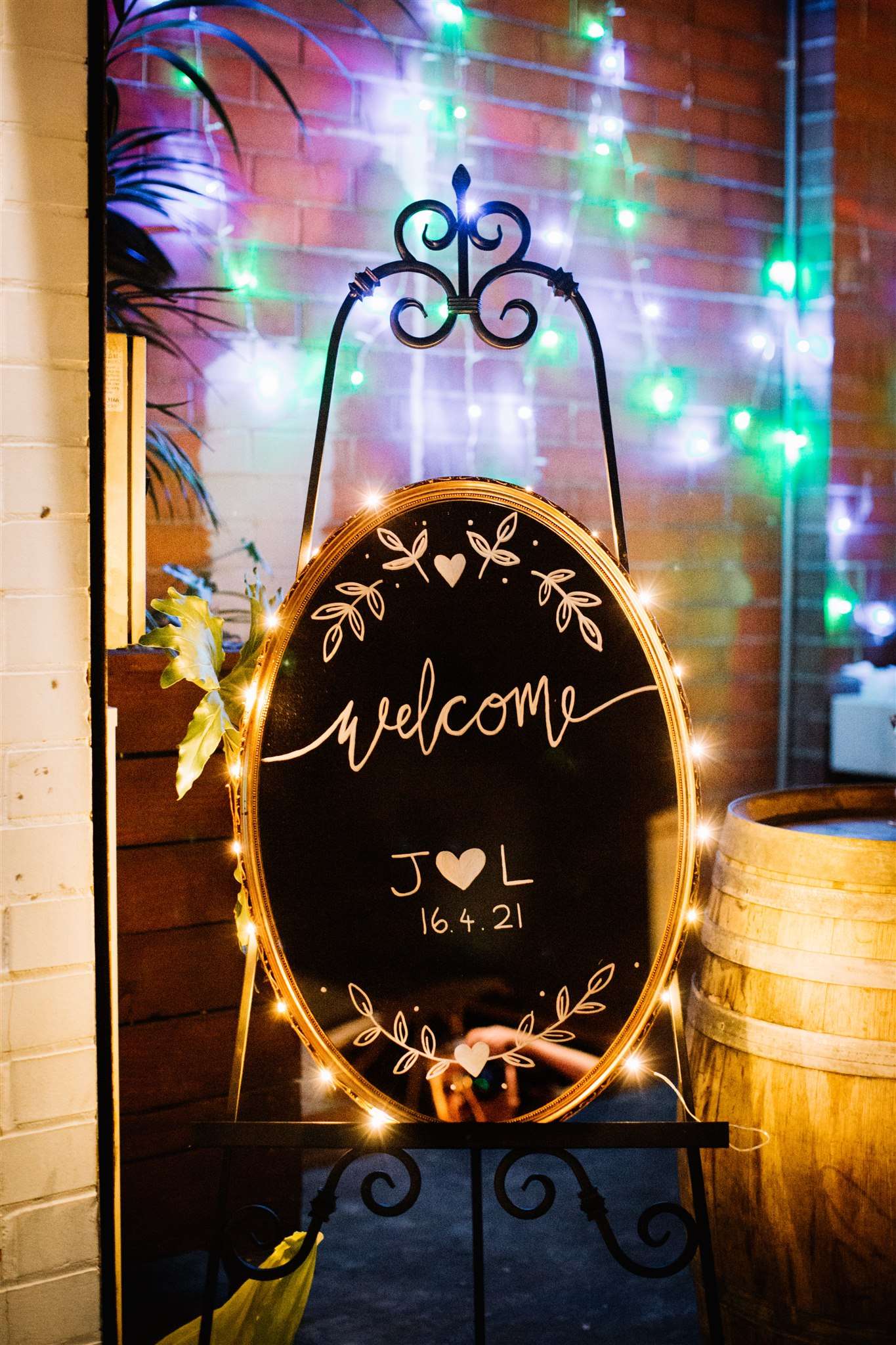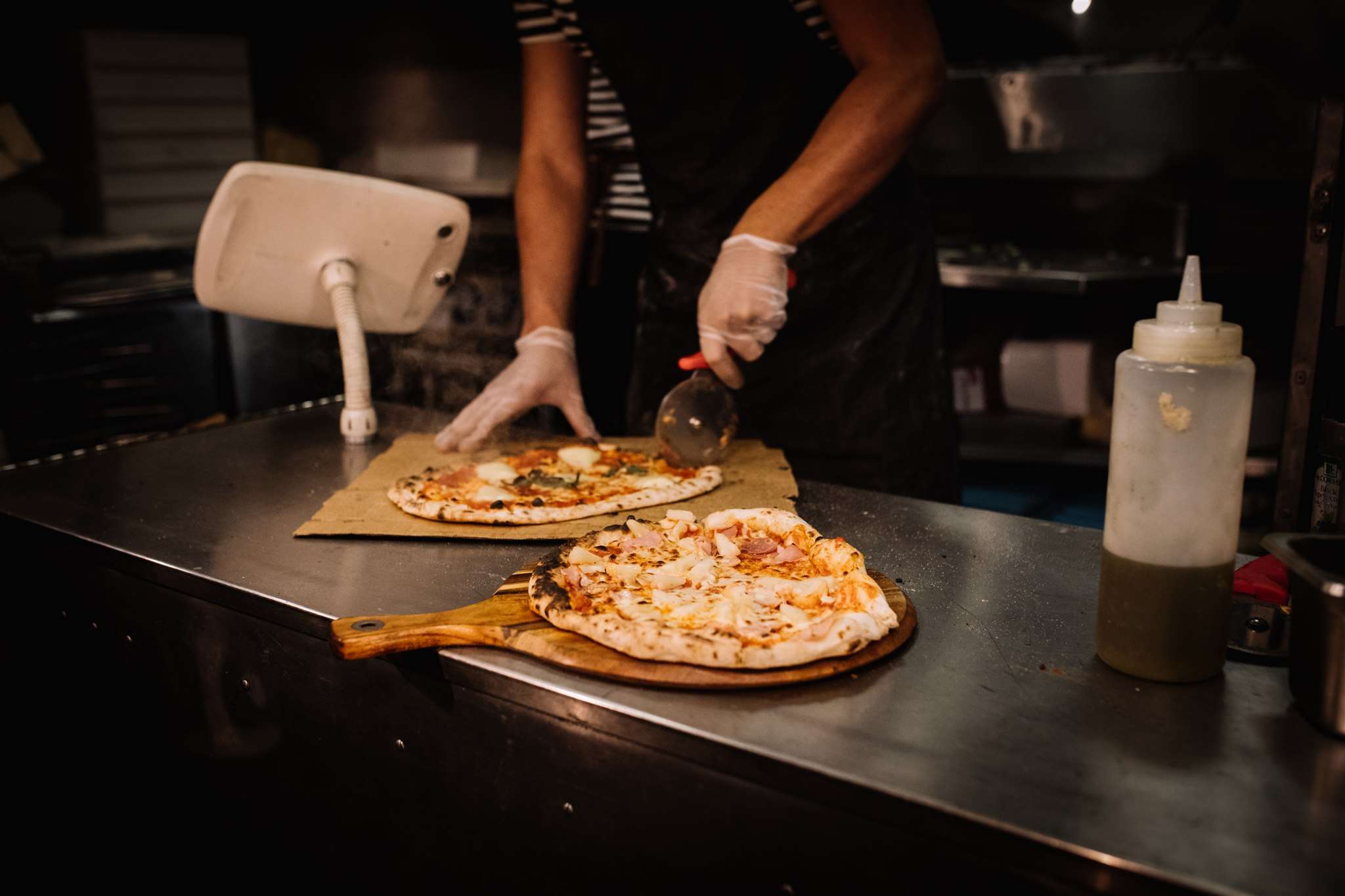 Instead of a sit down meal they had a pizza truck do the catering, followed by gelato. Both we're a huge hit with their guests and kept the overall costs down. "We spent roughly $15,000 (AUD) but I didn't pay much attention to the budget to be honest! The reception venue was the most expensive part, followed by our photographer. We didn't have any unreasonably expensive aspects though and opted for the vendors who were the loveliest to deal with and that definitely made our day easier."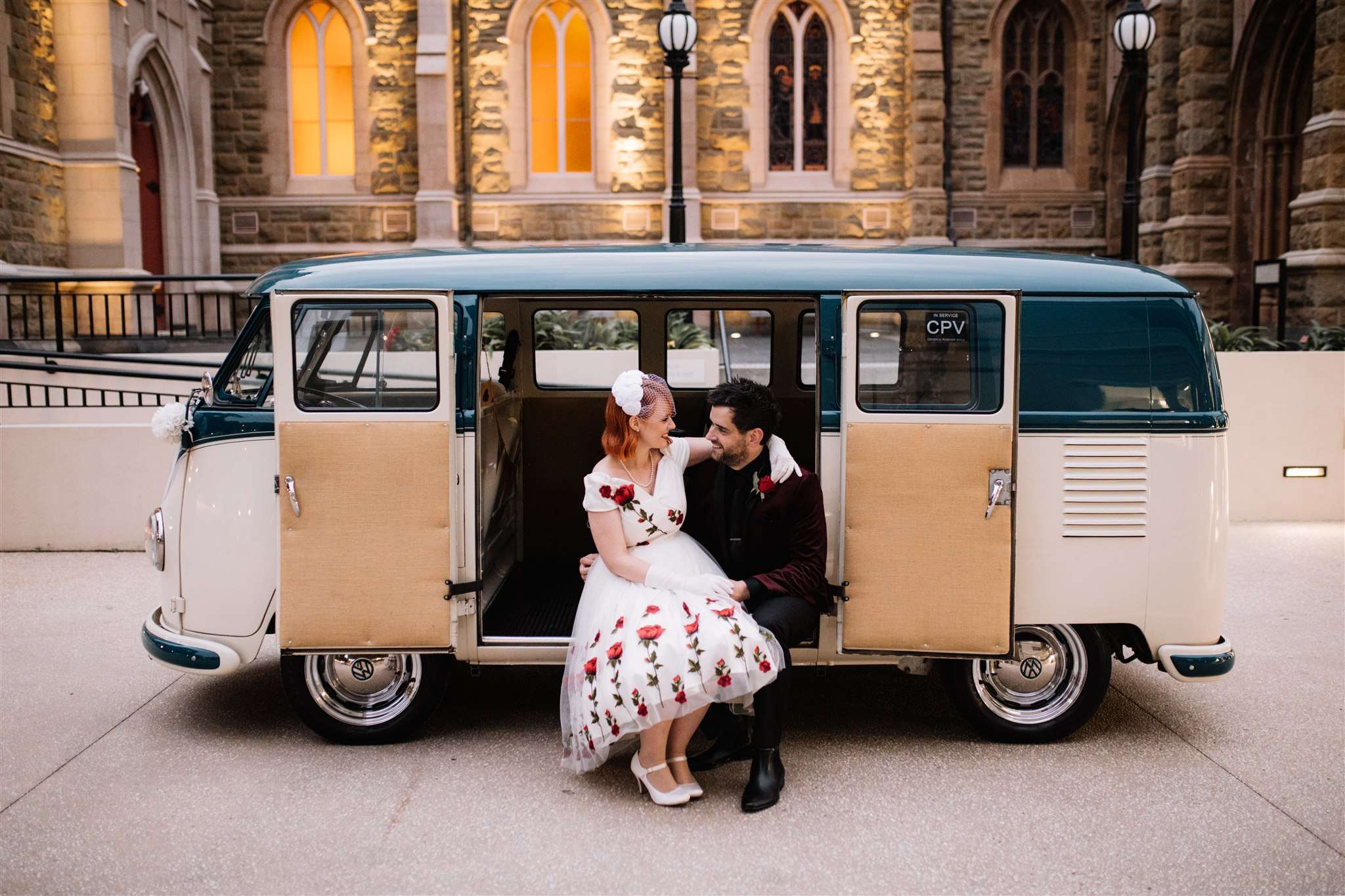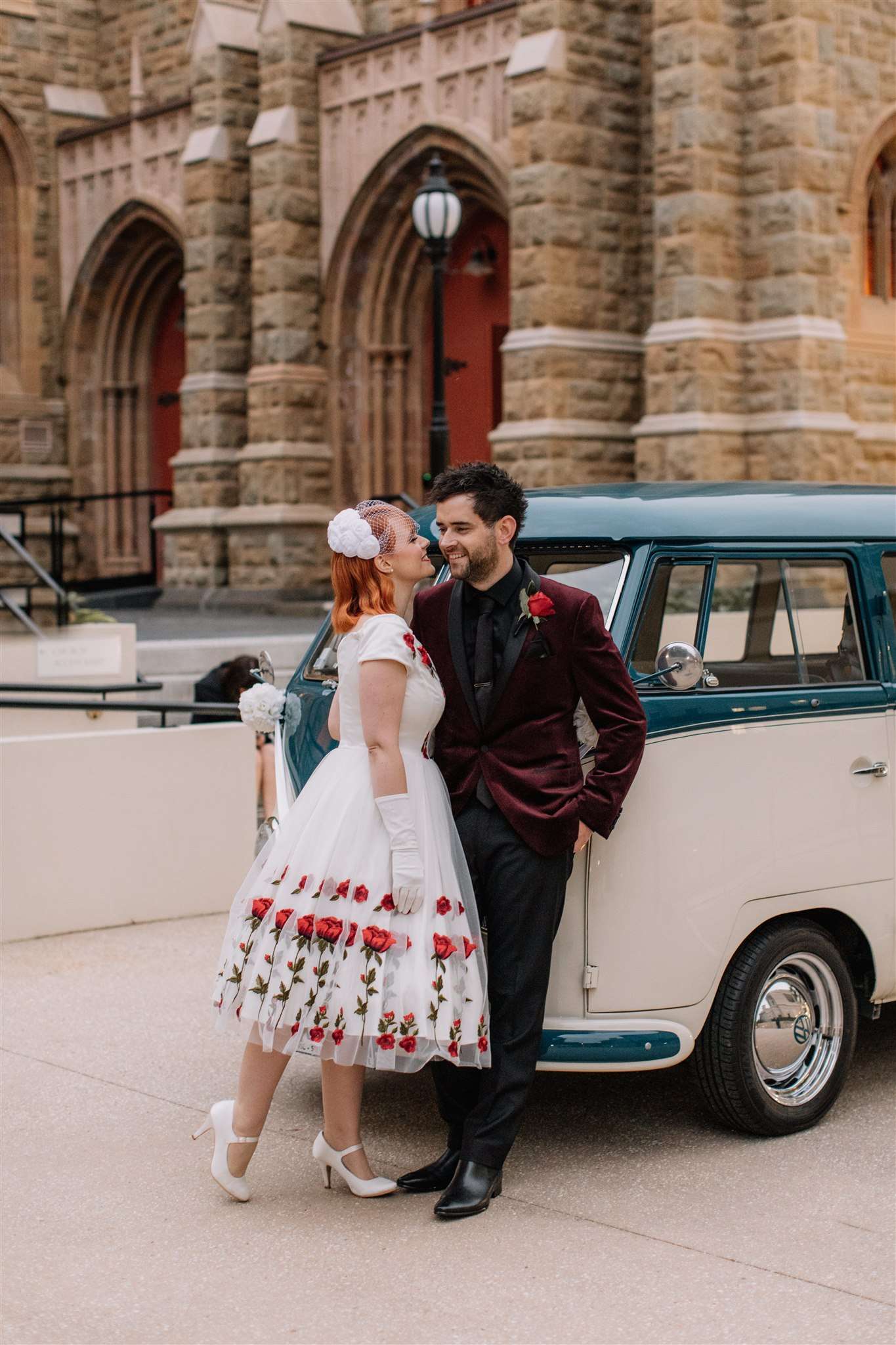 "Rock n Roll Bride was a constant source of inspiration", she concluded. "It made me see that we could have anything we wanted and we didn't have to conform to the traditional reception."