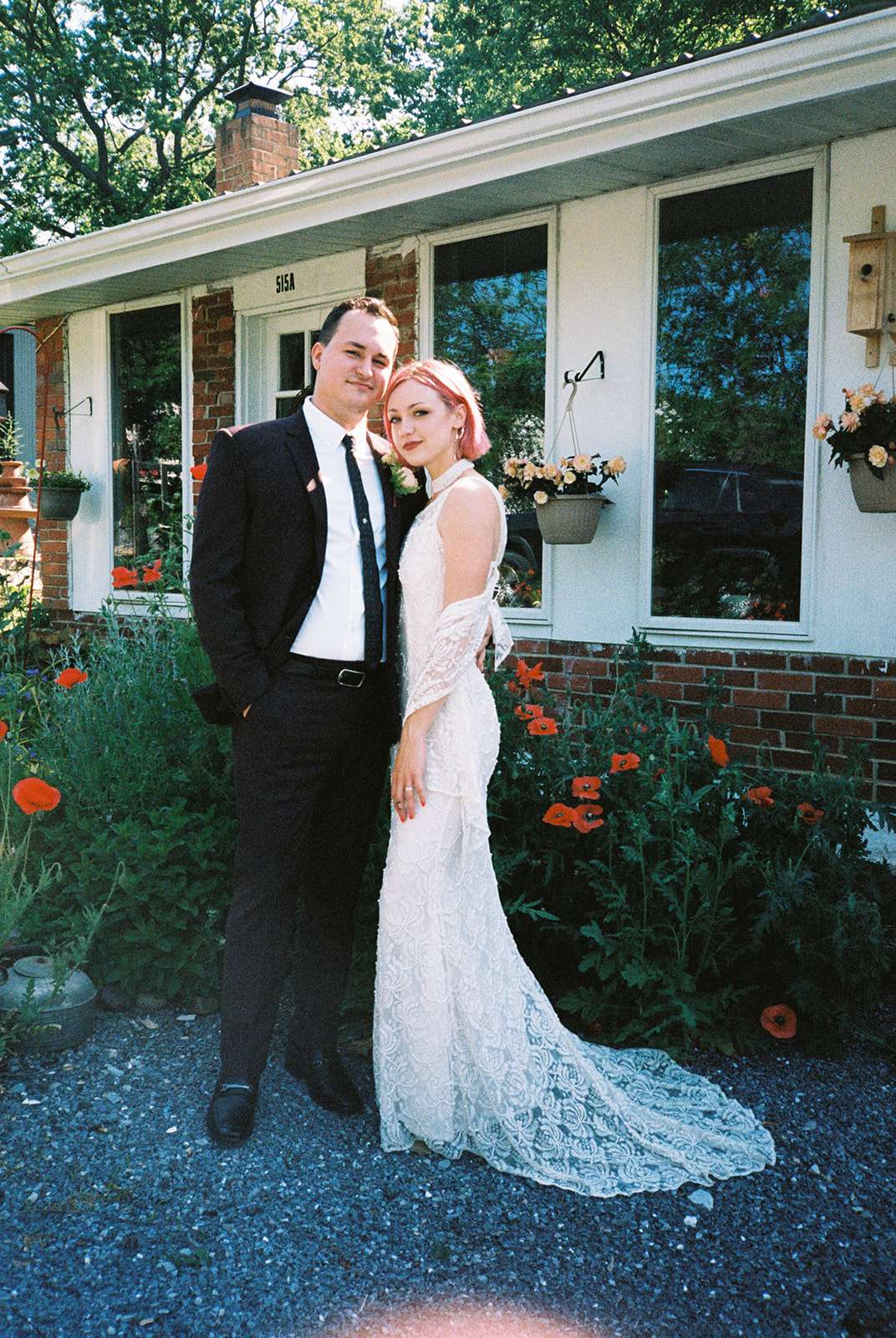 When a wedding photographer gets married, you know the pictures are going to be a big consideration. Peyton, who married Cullen in June, decided she wanted the day primarily shot on film and so they hired Coral Dove Photography to do the honours. They eloped in the woods in Maryland with a $2000 budget. The bride wore vintage dress she found on Facebook marketplace for $75 and carried a bouquet made from flowers from her grandmother's garden.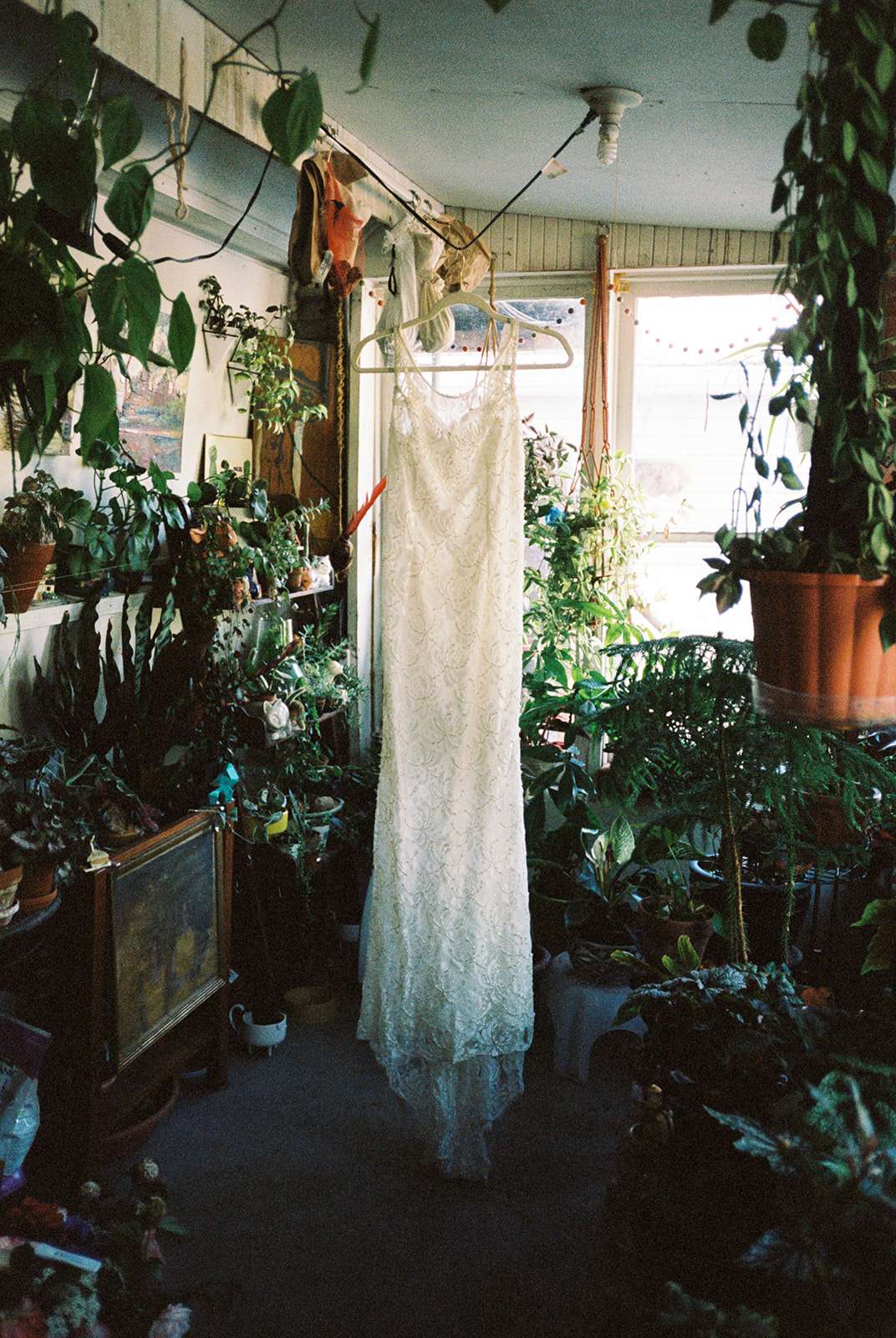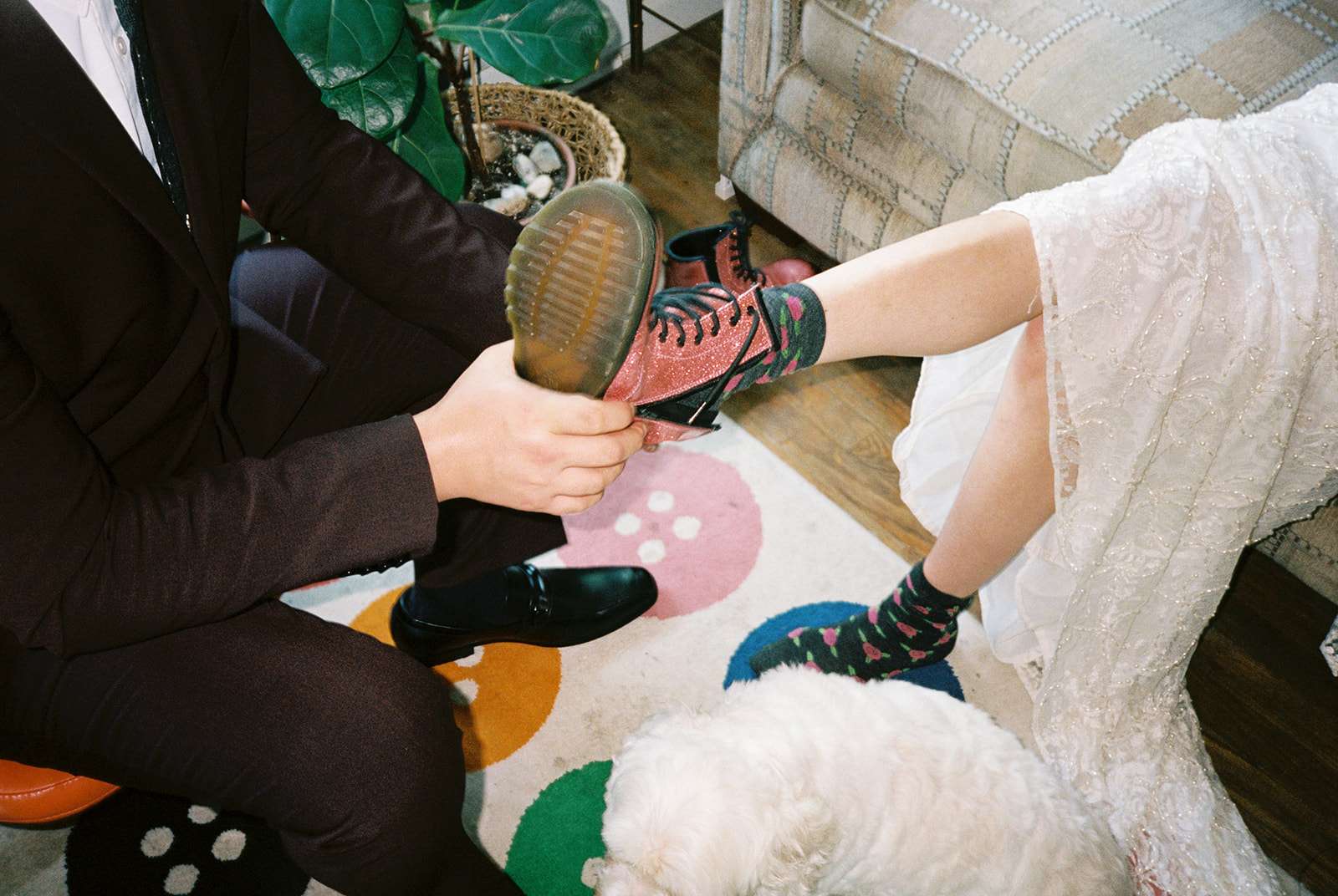 The day began with them getting ready together at home, they then drove to the mountains for their tiny elopement. They all hiked to a spot they picked out between two giant stones and had a hand fasting. They put together a terrarium using dirt from the ground to remember their ceremony followed by donuts and photos.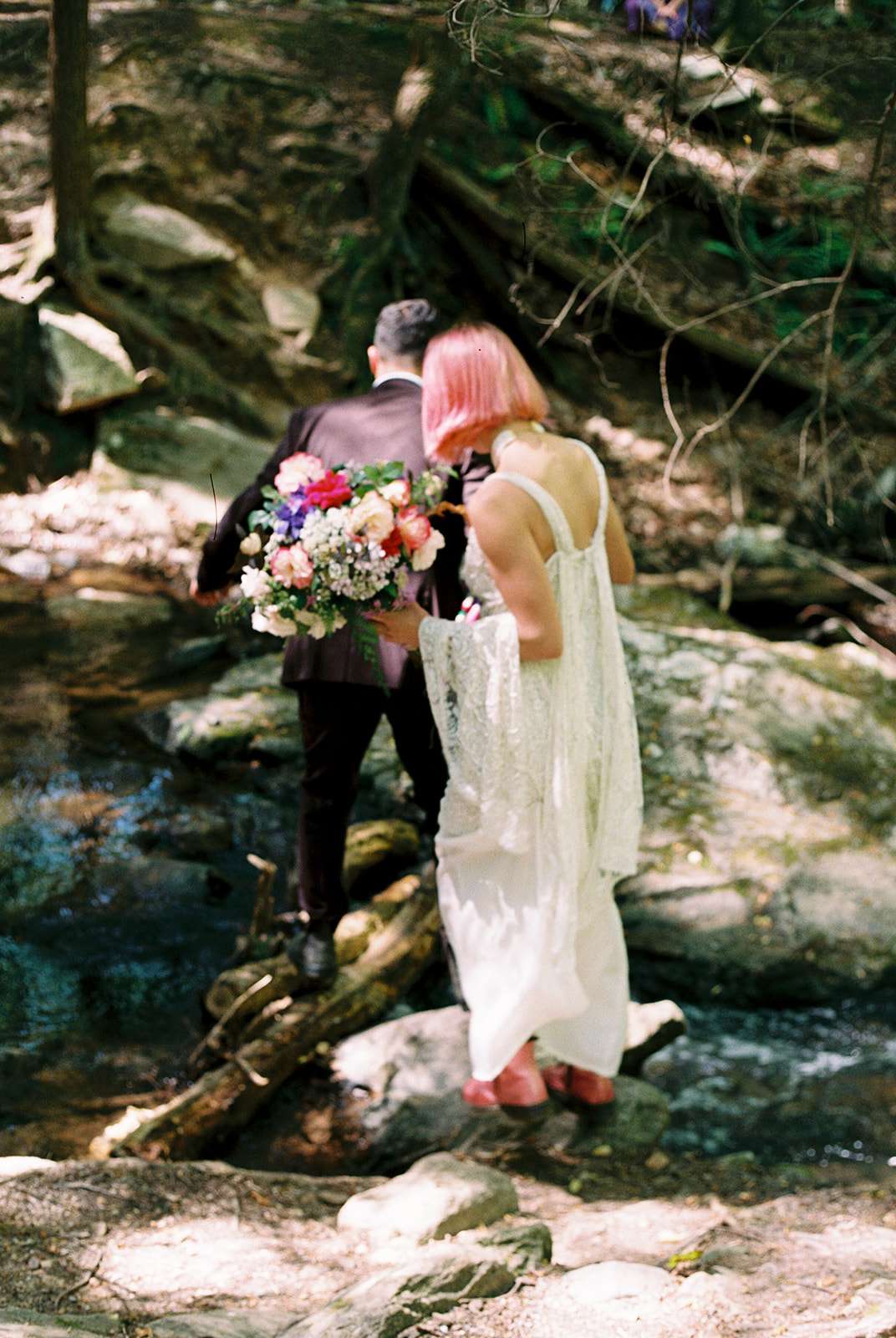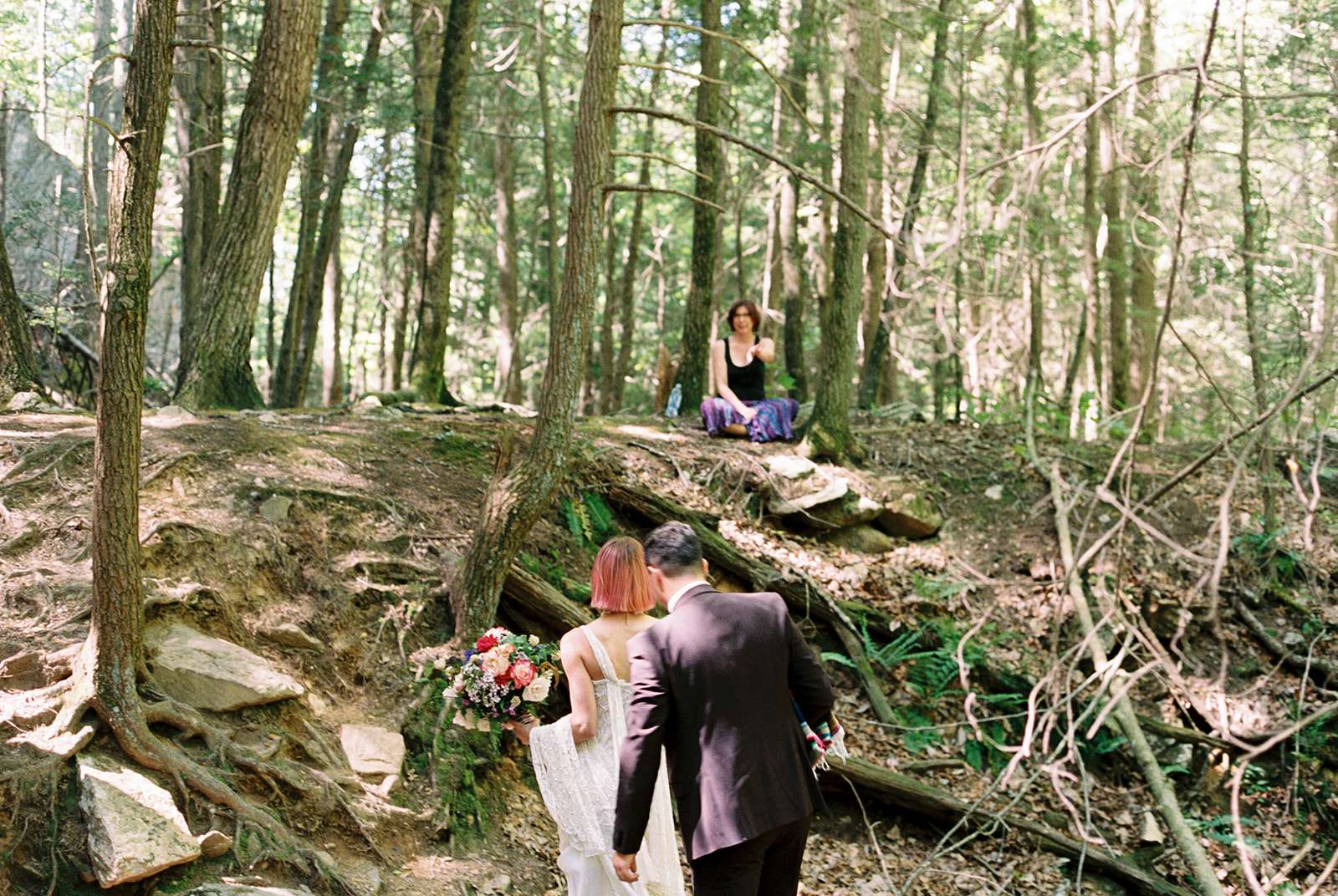 "We are adventurous, carefree, outdoorsy, and earth conscious" the bride said. "That was everything our wedding was. It was trash-free, recycled, in the great outdoors
and very inexpensive compared to big, traditional weddings."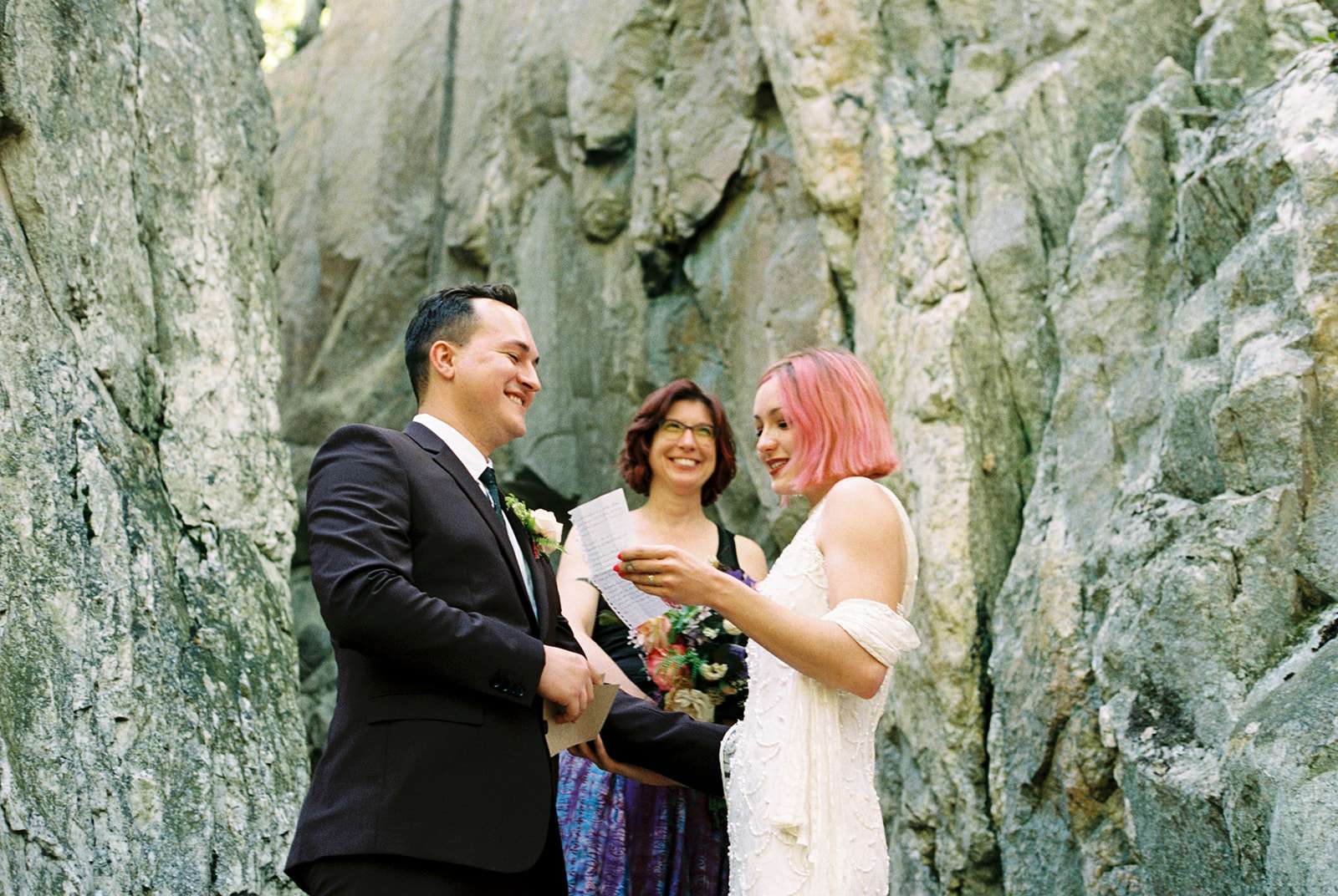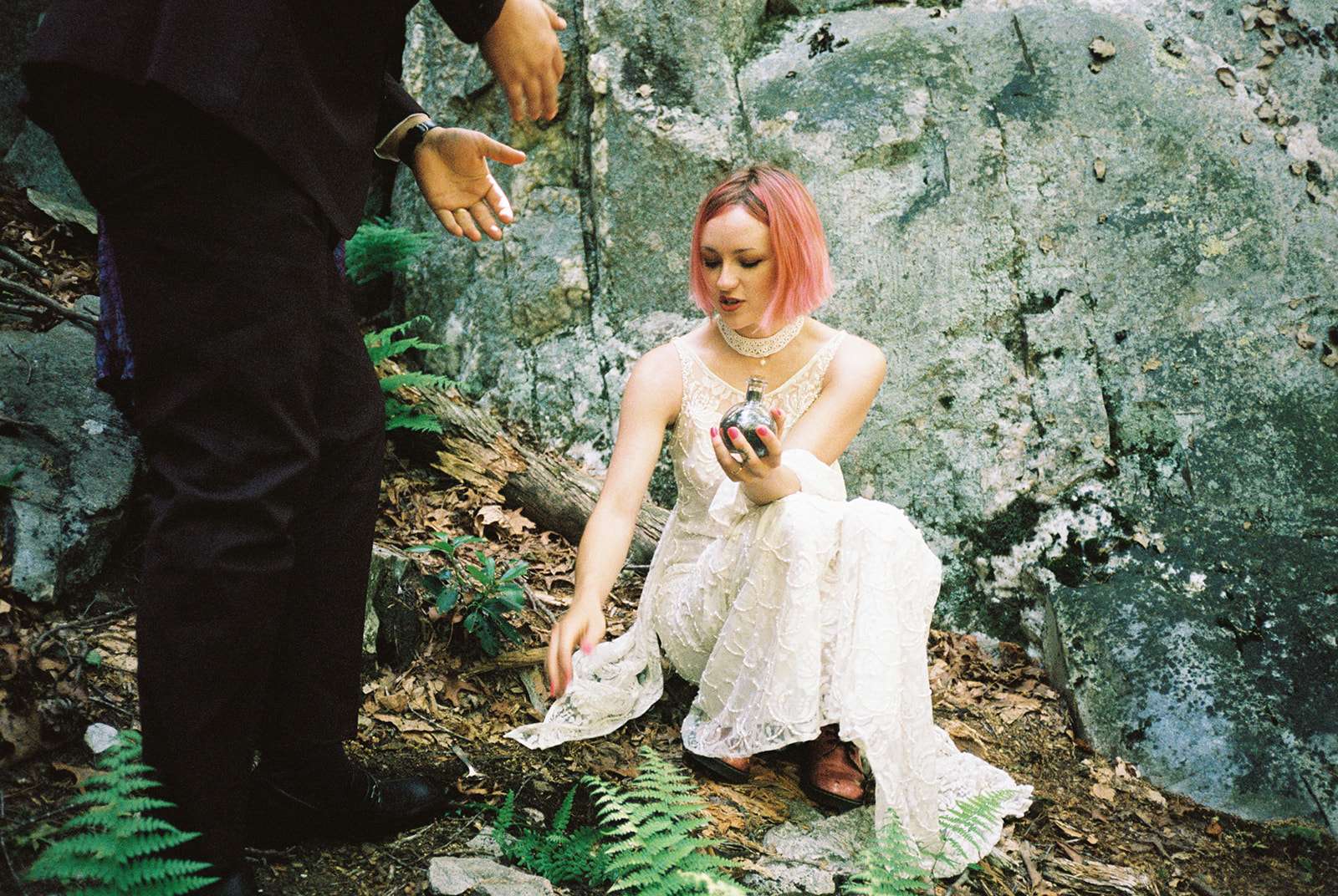 "For the hand fasting we used an old blue cutting of lace from my grandmother. My sister gave me two pendants of leaves she had laying around and we attached those to the ends. We then collected a small amount of soil from the ground we stood on during your ceremony. We used a jar, that looked like a potion bottle, that I found in the old barn my grandfather owned while he was alive."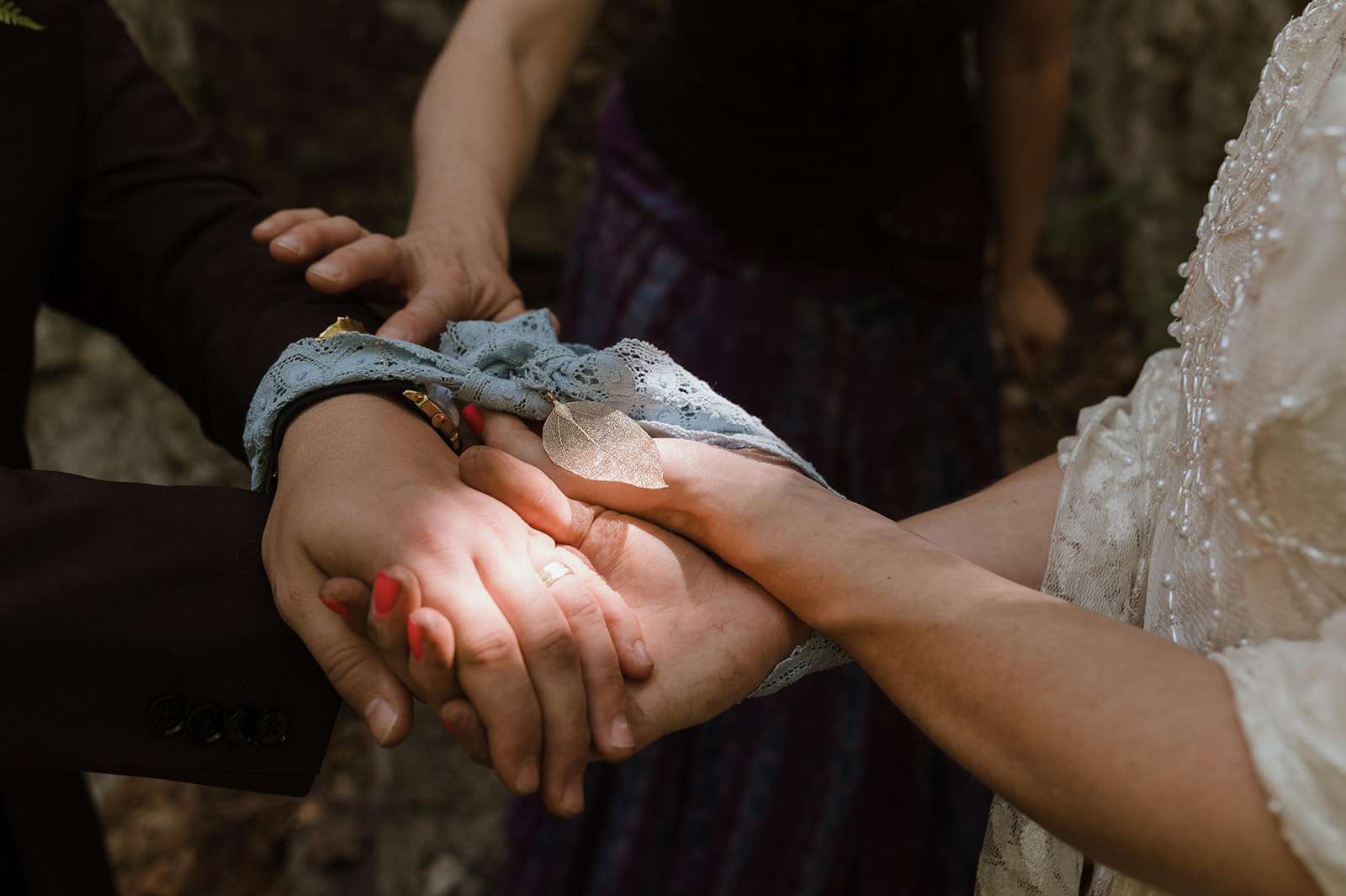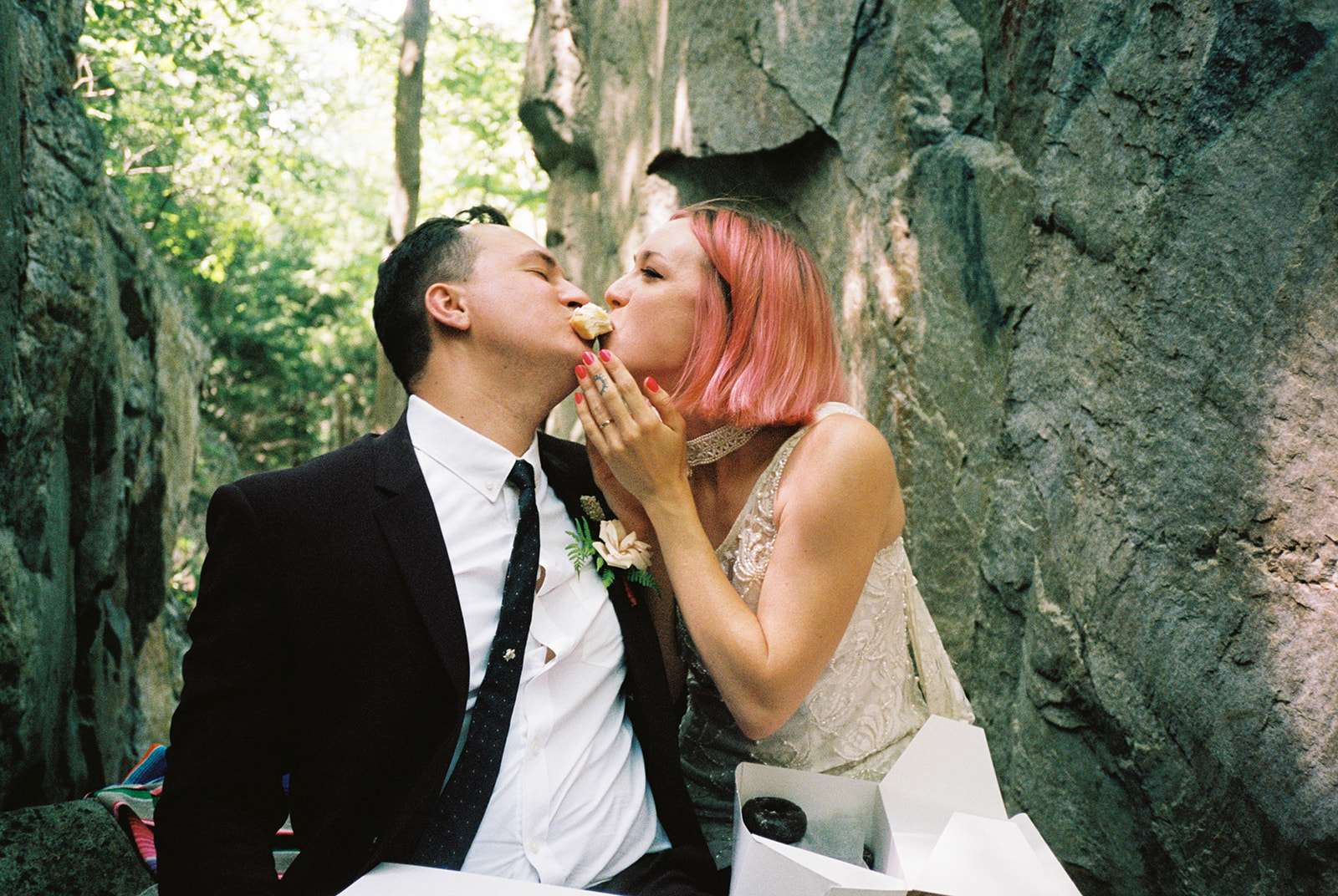 Their favourite part of the day was their post-ceremony photo session. They spent an hour afterwards taking fun, artsy, full of love photos in the woods.
In retrospect they were so happy with how their micro wedding turned out, and the only tricky part was telling their families they weren't invited. The only thing they'd change if they were to do it again would be to have not had a post-wedding honeymoon in a B&B and therefore spend even less money. "I would have camped instead of booking an expensive bed and breakfast," she said. "It was nice, but we are easy people who enjoy the experience, not the price."