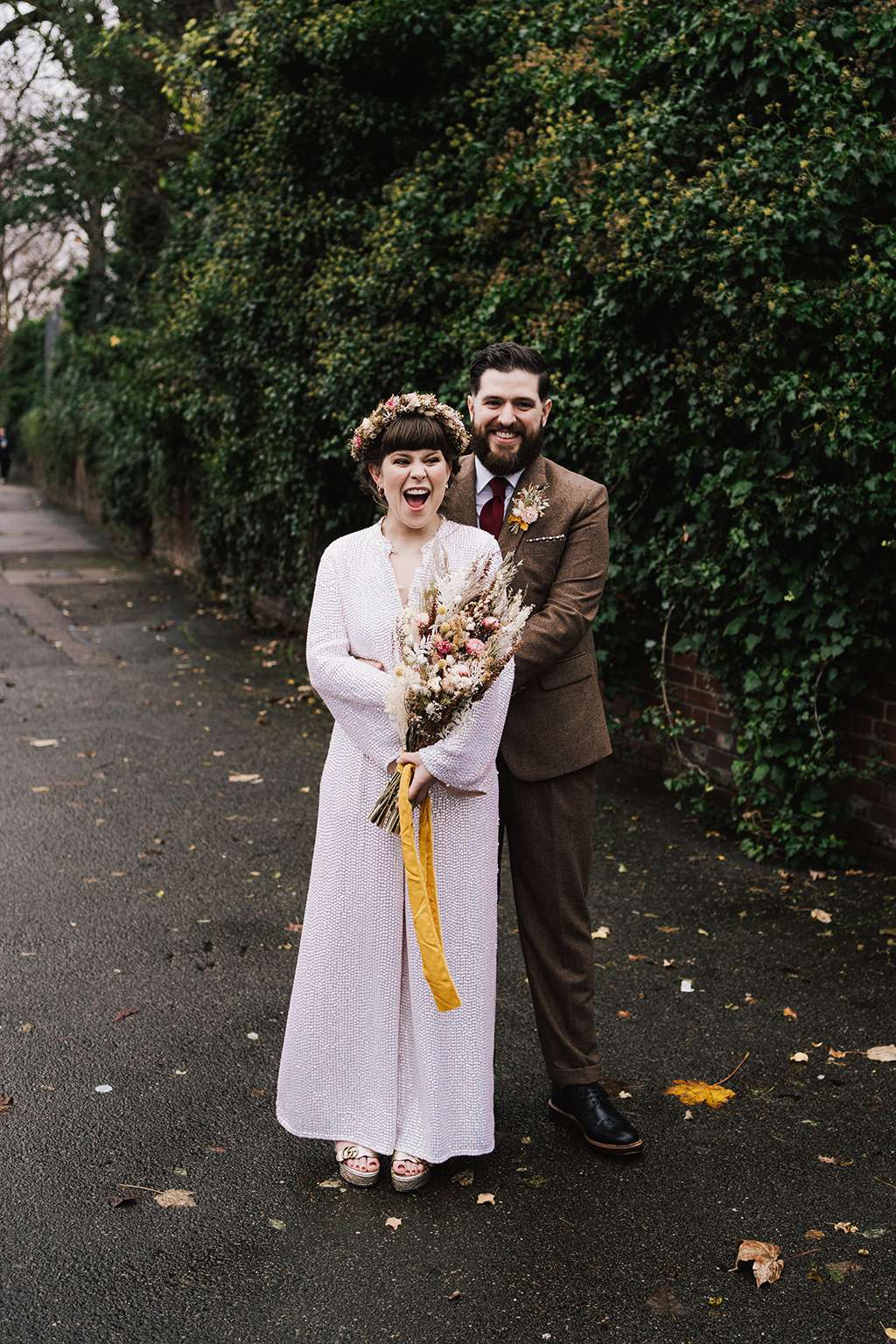 Sian and Amir met on dating app Hinge – their first date was on a dreary Tuesday evening in January at Mother Kelly's in Bethnal Green. Sian told us; "We ended up drinking 5 pints of strong IPA and that was it, we were smitten! Amir proposed on New Years eve 2020 – He had bought the ring 6 months before when we had only been together 6 months. It was really a case of when you know you know.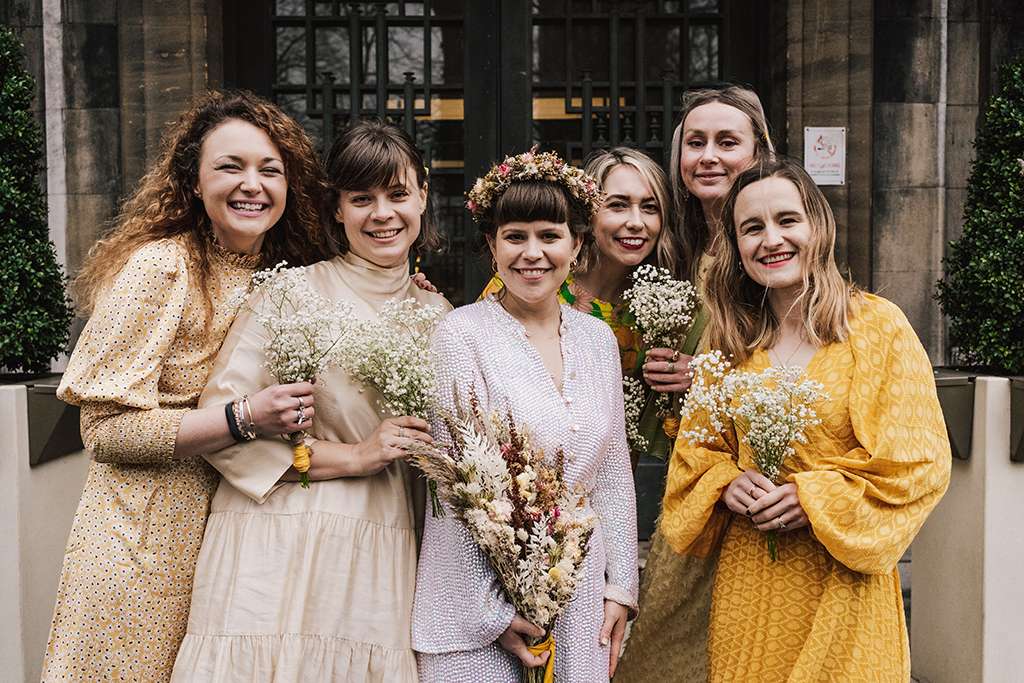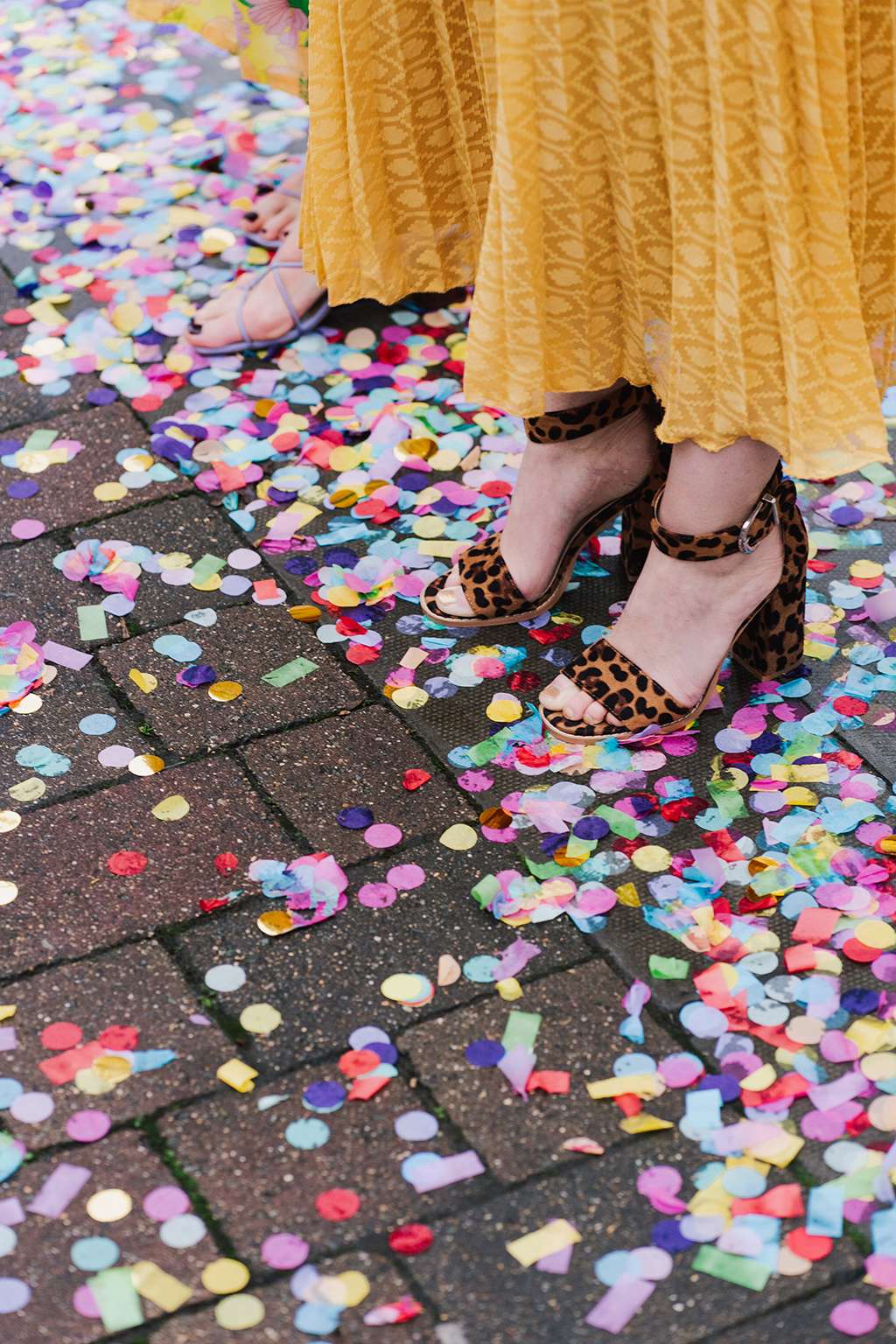 They wanted their wedding to be in London as that is where they live, and they liked the aesthetic and feel of other urban/city themed weddings. "I like the idea of weddings happening around chaos of people going about their daily lives."
COVID put stop to their big-pub knees up plans, but in the end, it made the couple reassess what was truly important – who was there and getting married. "We just wanted to get married at this point, and ended up being one of the last couples to do so before the second lockdown in England. Initially, I was stressing about place names and menus etc, and se spent ages thinking about our invitations but ultimately, 90% of the people we invited couldn't actually come. So it really simplified things for us."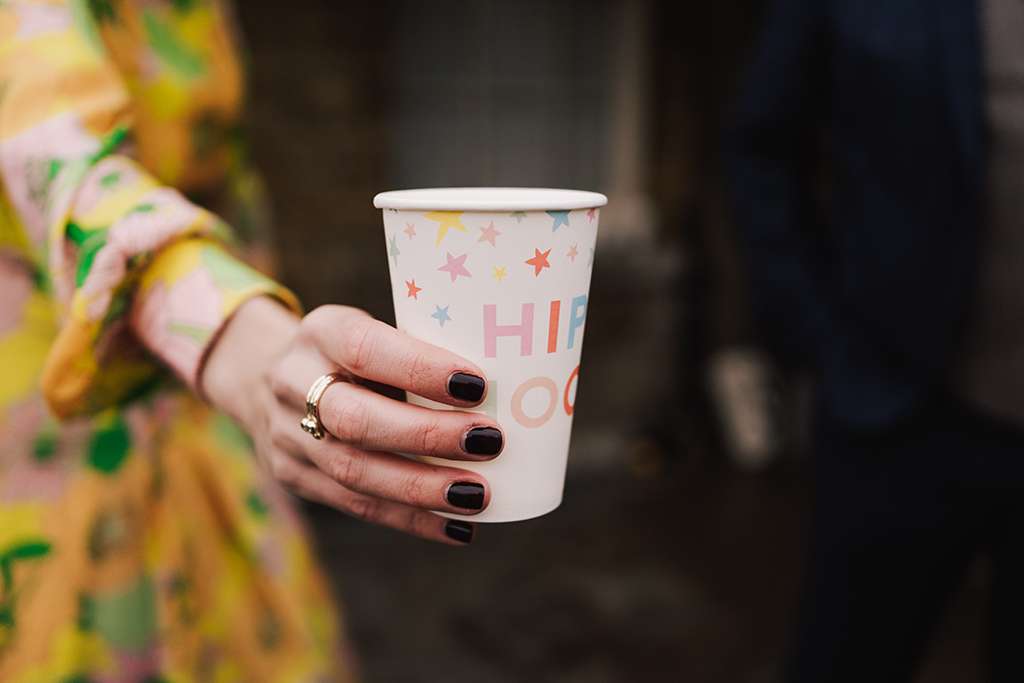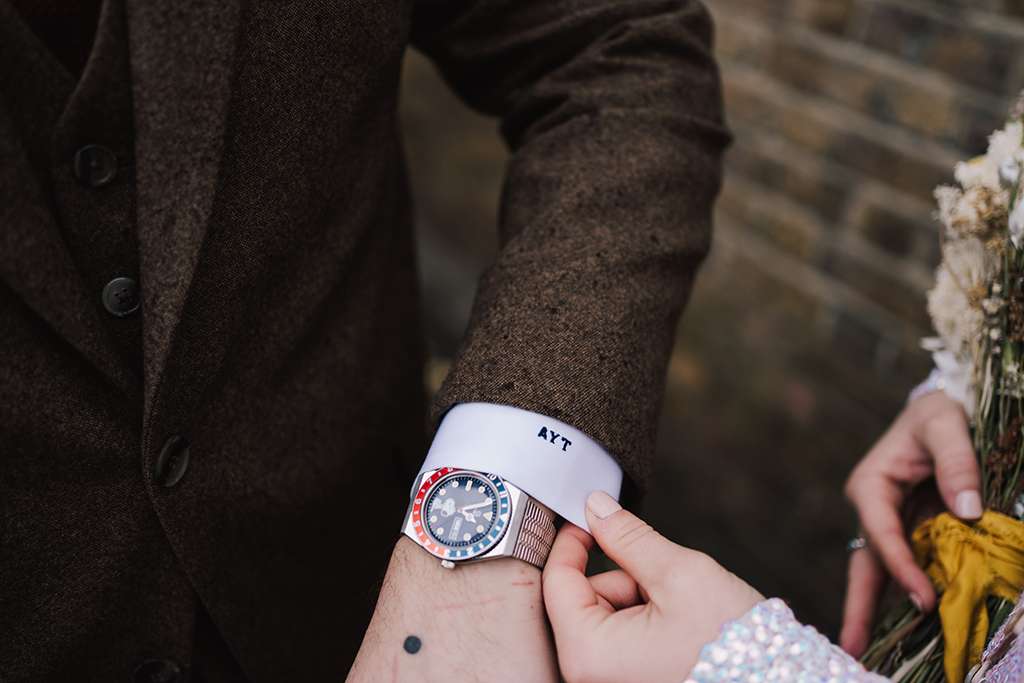 The couple didn't originally anticipate that their ceremony would be the main part of the day, but it was a brilliant outcome for the pair. They walked from their first look at their intended reception venue to pre-drinks in Clissold Park to see their families for the first time in months before walking over to their ceremony venue of Stoke Newington Town Hall. Due to restrictions they were only able to have 8 guests inside the ceremony venue so the rest of the wedding party had to wait outside (and drink!)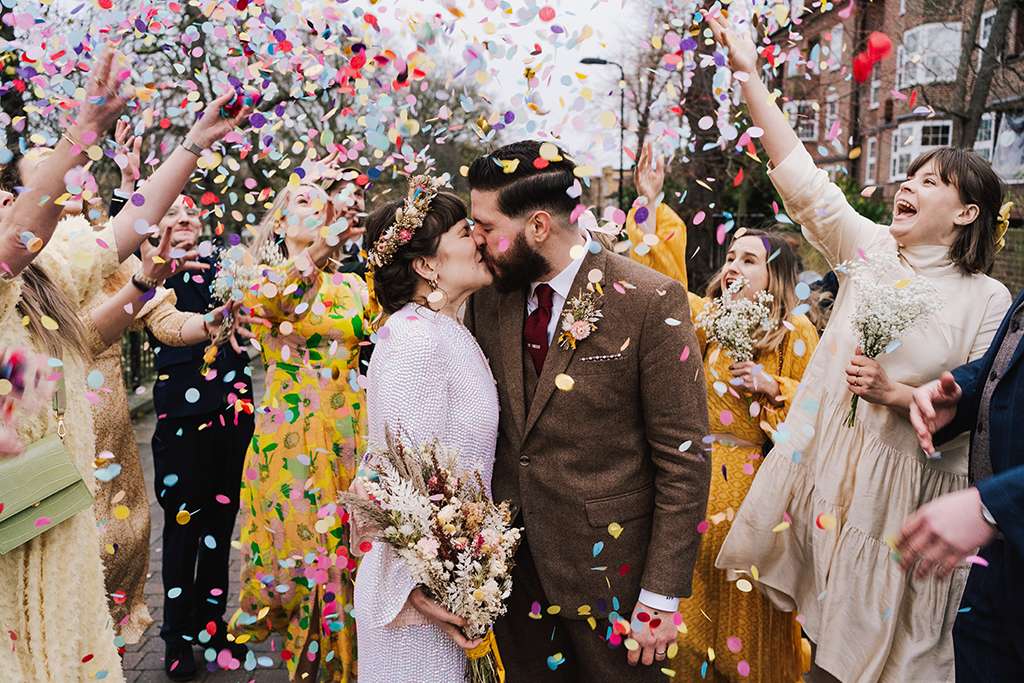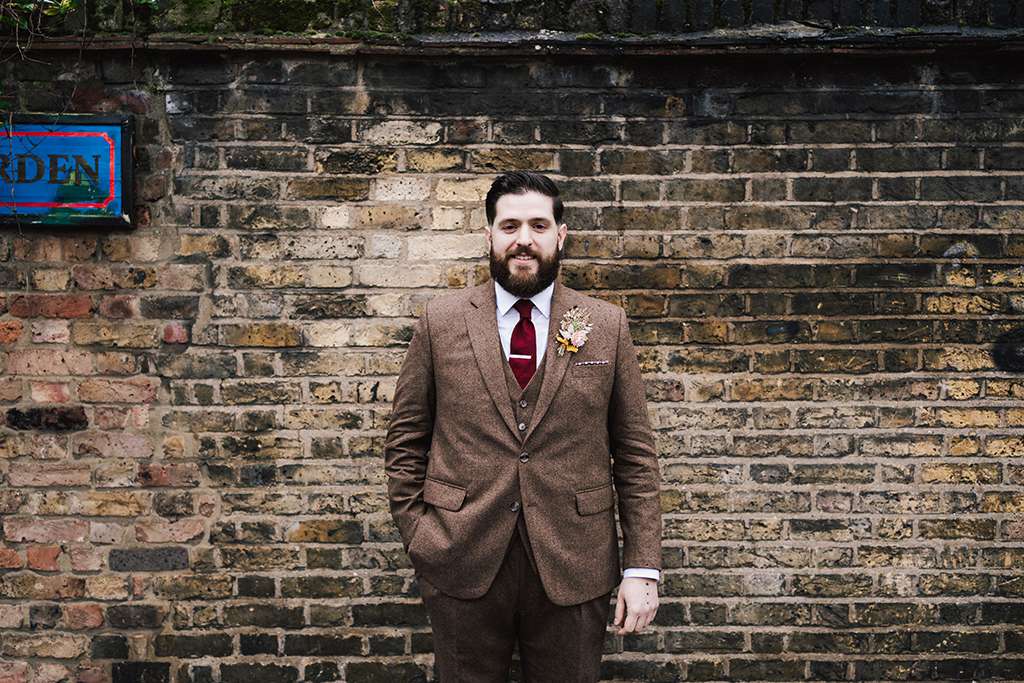 Both Sian's parents walked her down the aisle which was important to her, especially so in the run up as they weren't sure if it was going to be able to happen due to social distancing regulations . "My sister had been caught in traffic outside London and just made the ceremony, which added to the emotion of the day as I had only seen in once in 2020! It was a lovely but short ceremony – we walked out to Darlene Love Christmas (Baby Please Come Home) and that song still brings lots of tears now!"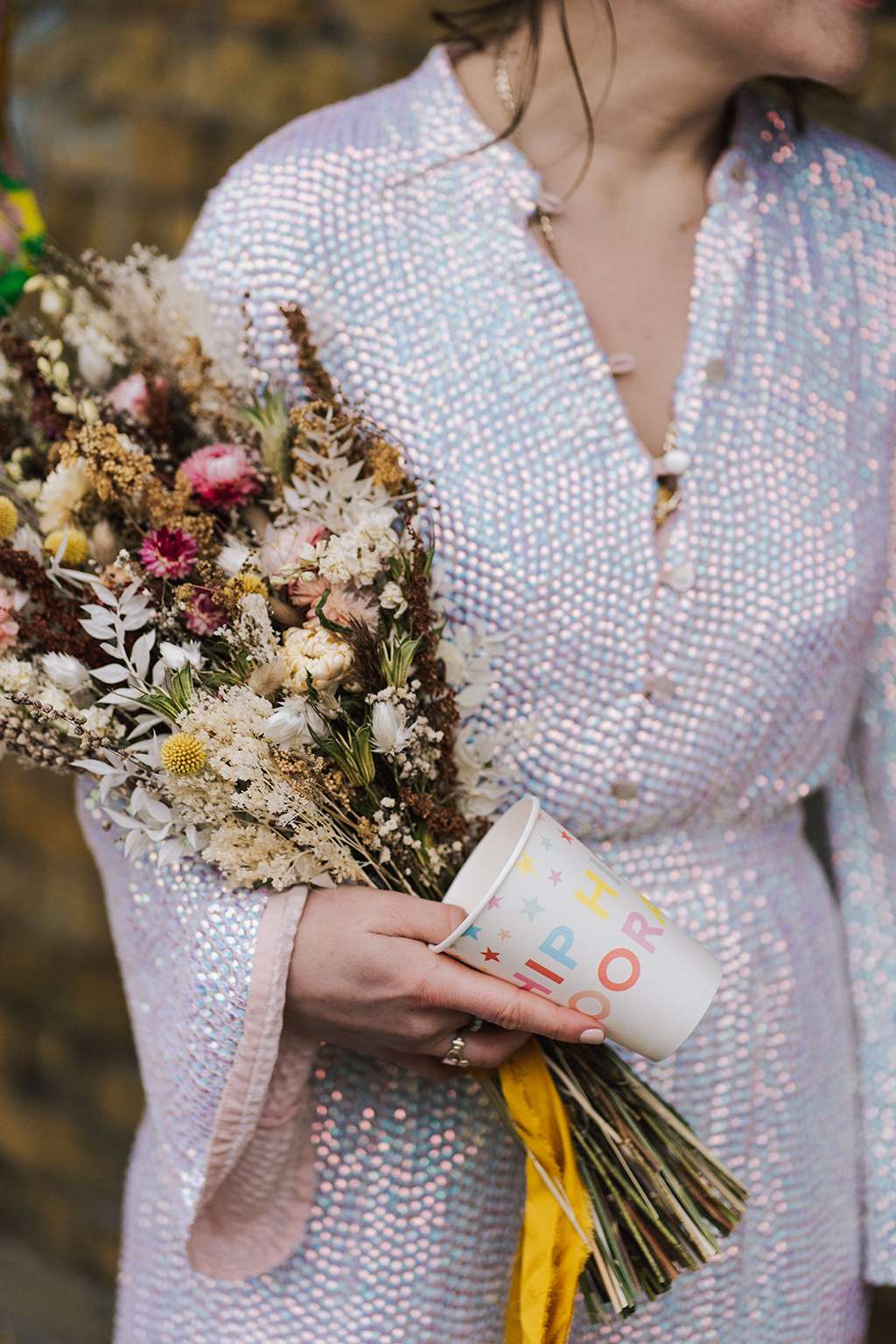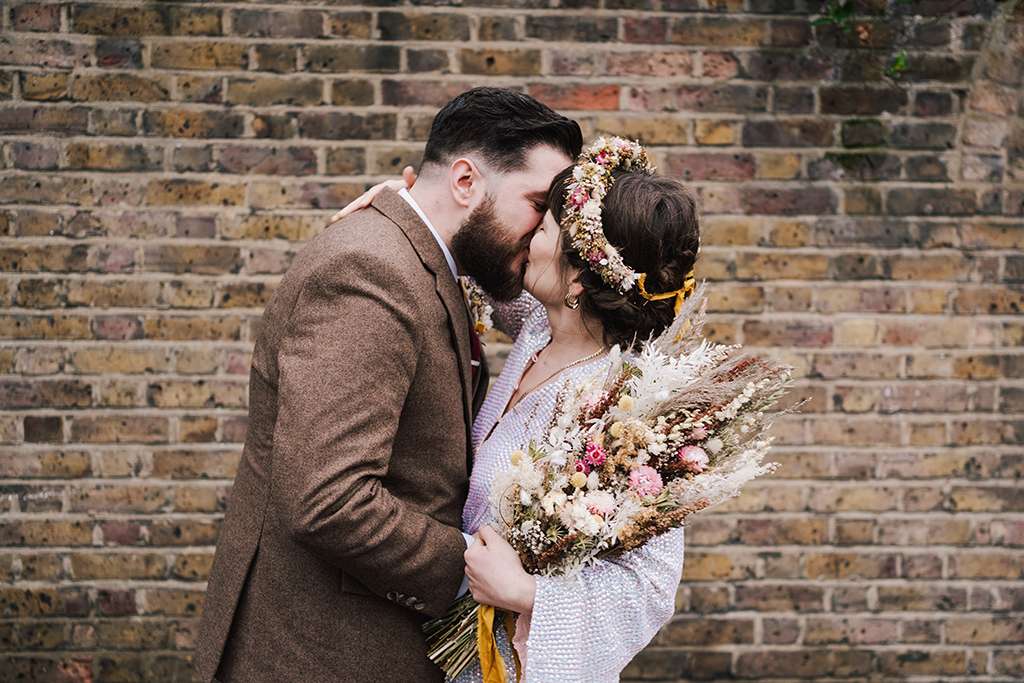 Sian did her own hair and makeup, and put together bouquets for herself and her bridesmaids the night before while drinking wine and watching Notting Hill! She splashed out on her sequin jumpsuit from Temperly London via Selfridges. "I didn't really plan for it to be so pricey, but when I tried it on I couldn't imagine wearing anything else. My Grandma had passed away the day before we got engaged and I used some inheritance to buy it – she would have liked that."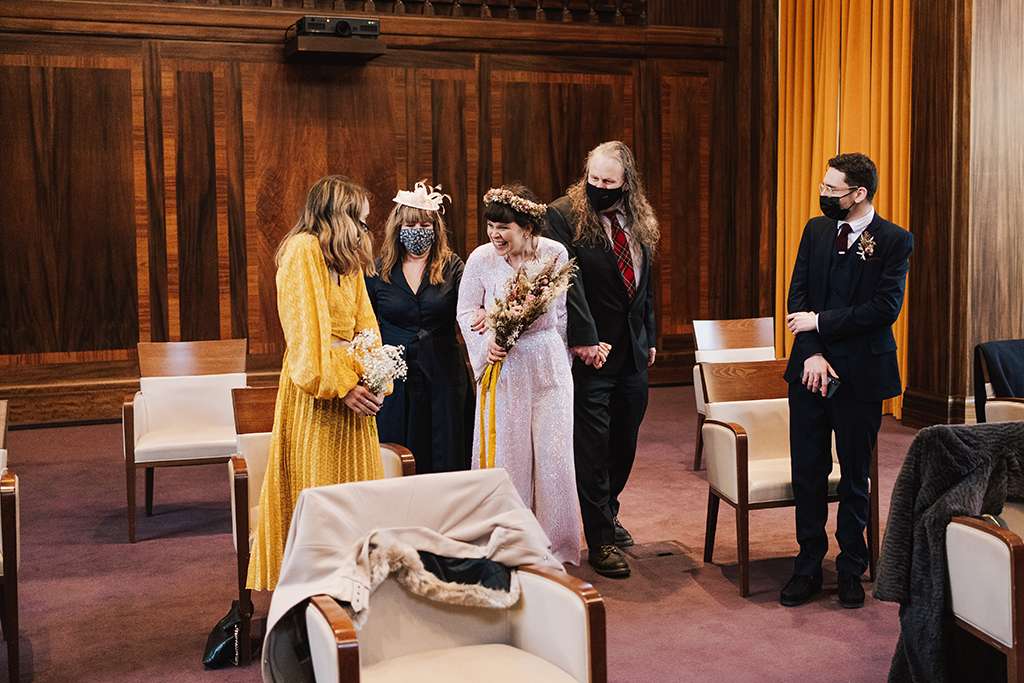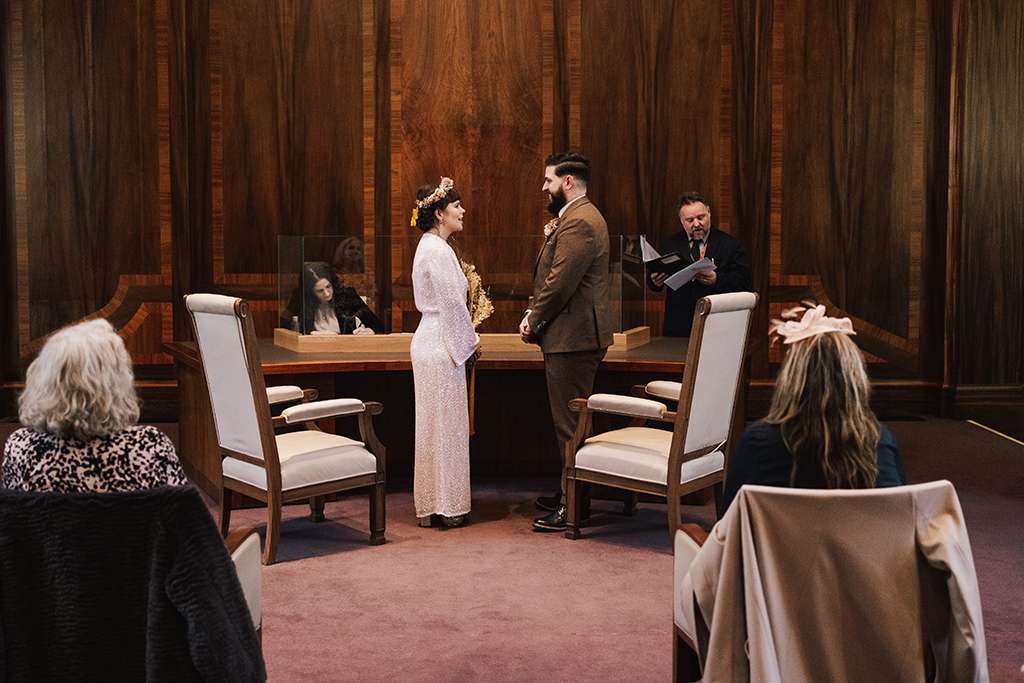 After having the change so many plans and being scared it wouldn't happen, Sian and Amir were just grateful to be able to get married at all. "We ended up with just 16 guests, and whilst we would have loved to have everyone it was a great reminder of who is really really important. When we look back and think about who we were inviting originally I was thinking 'why are we buying that person dinner I haven't seen then in years!' We always said that we would have just got married just us two so the fact that we were able to have people we love there with us in the end was amazing and we were really grateful for it.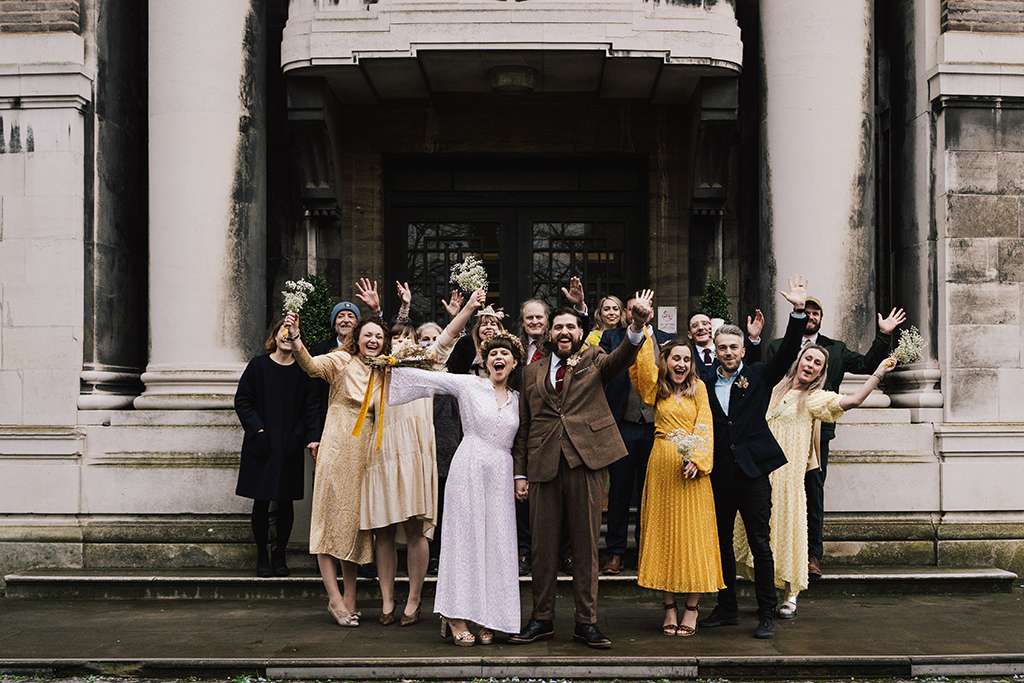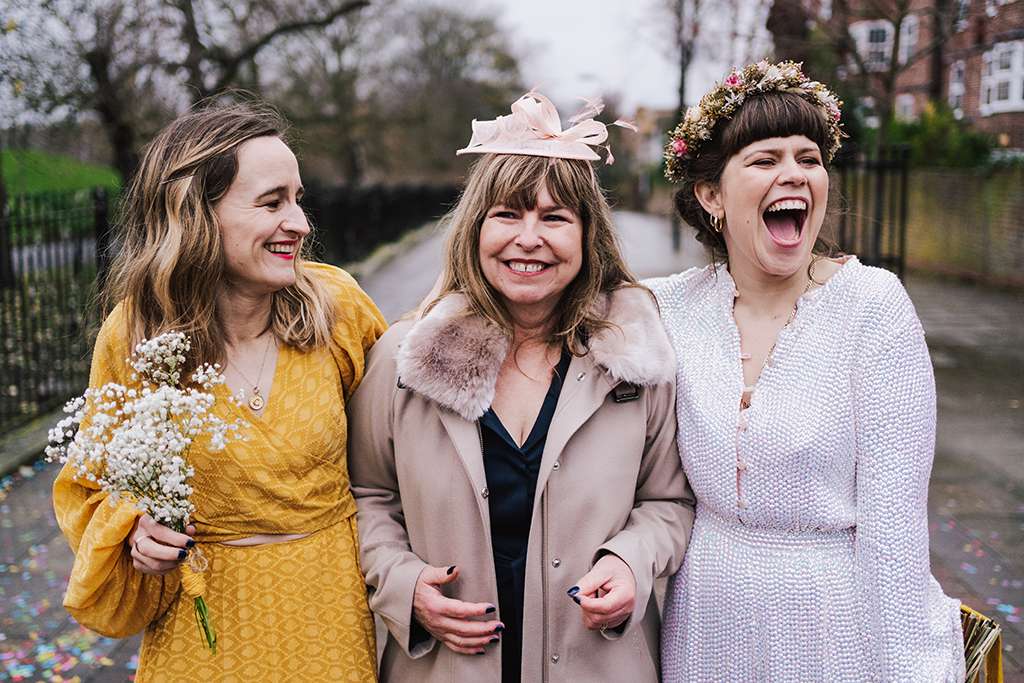 My advice for future brides and grooms would just be to please yourselves. It really doesn't matter how many people you have there in the end, and you definitely can't please everyone, so just do what you want to do, and people will be thrilled for you!"