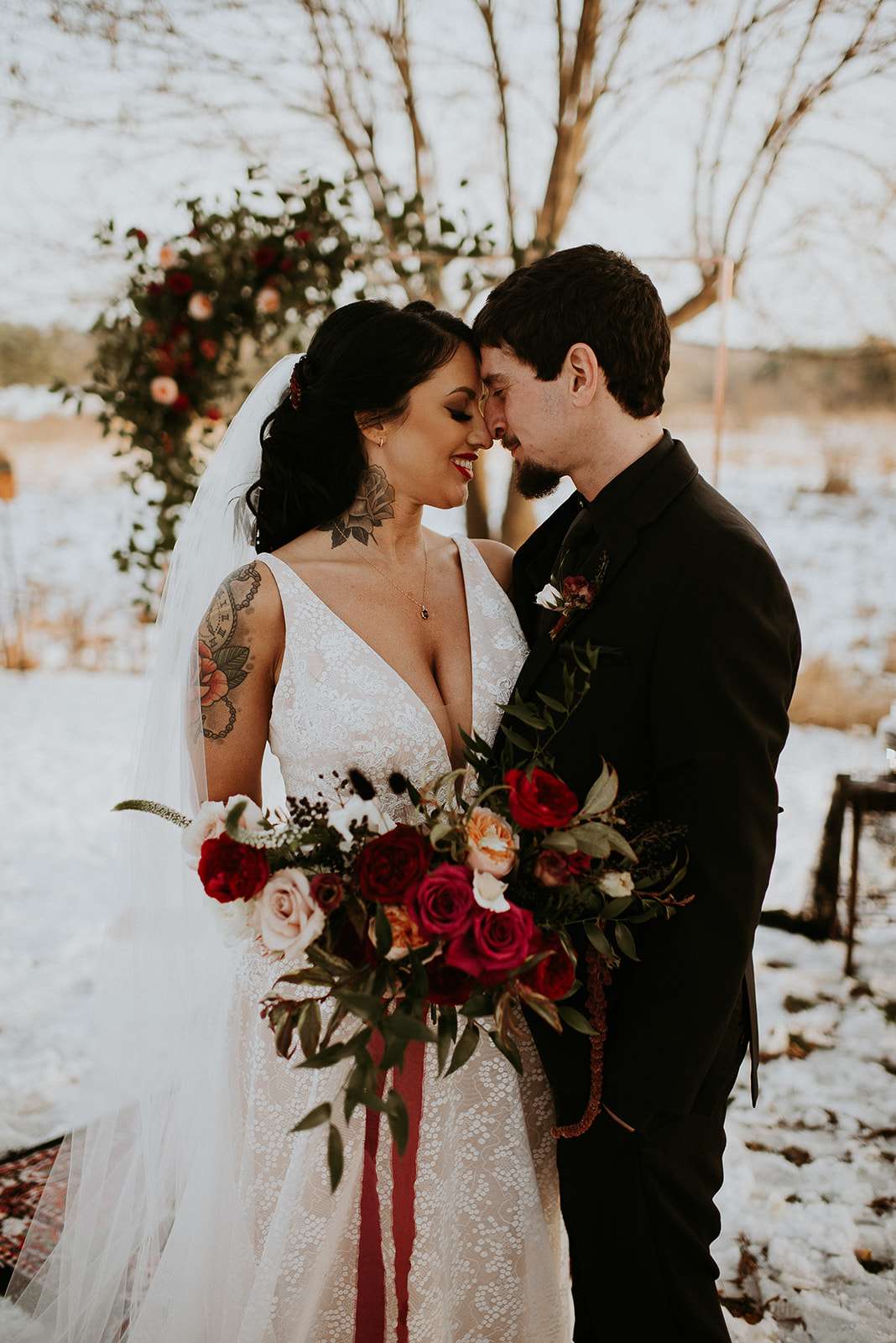 Kate and Chris were lucky enough to win their wedding though a giveaway! Together with their suppliers they then planned the wedding for a year. They wanted something a little bit mystical, gothic and glam and wanted to use lots of black as well as other darker colours. They had crystal balls, potion bottles and books as part of the décor. They also used a lot of black lace as well as vintage table wear.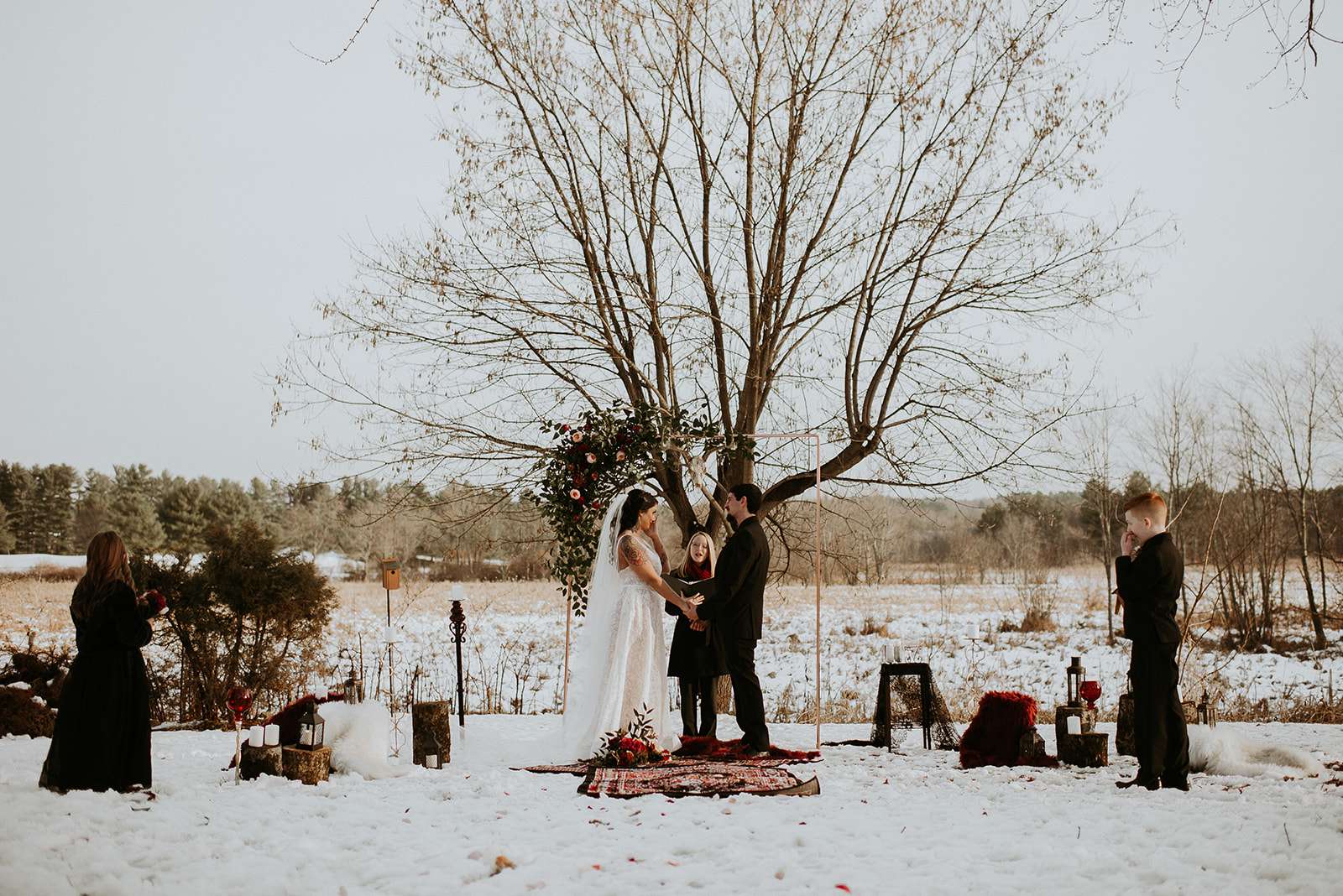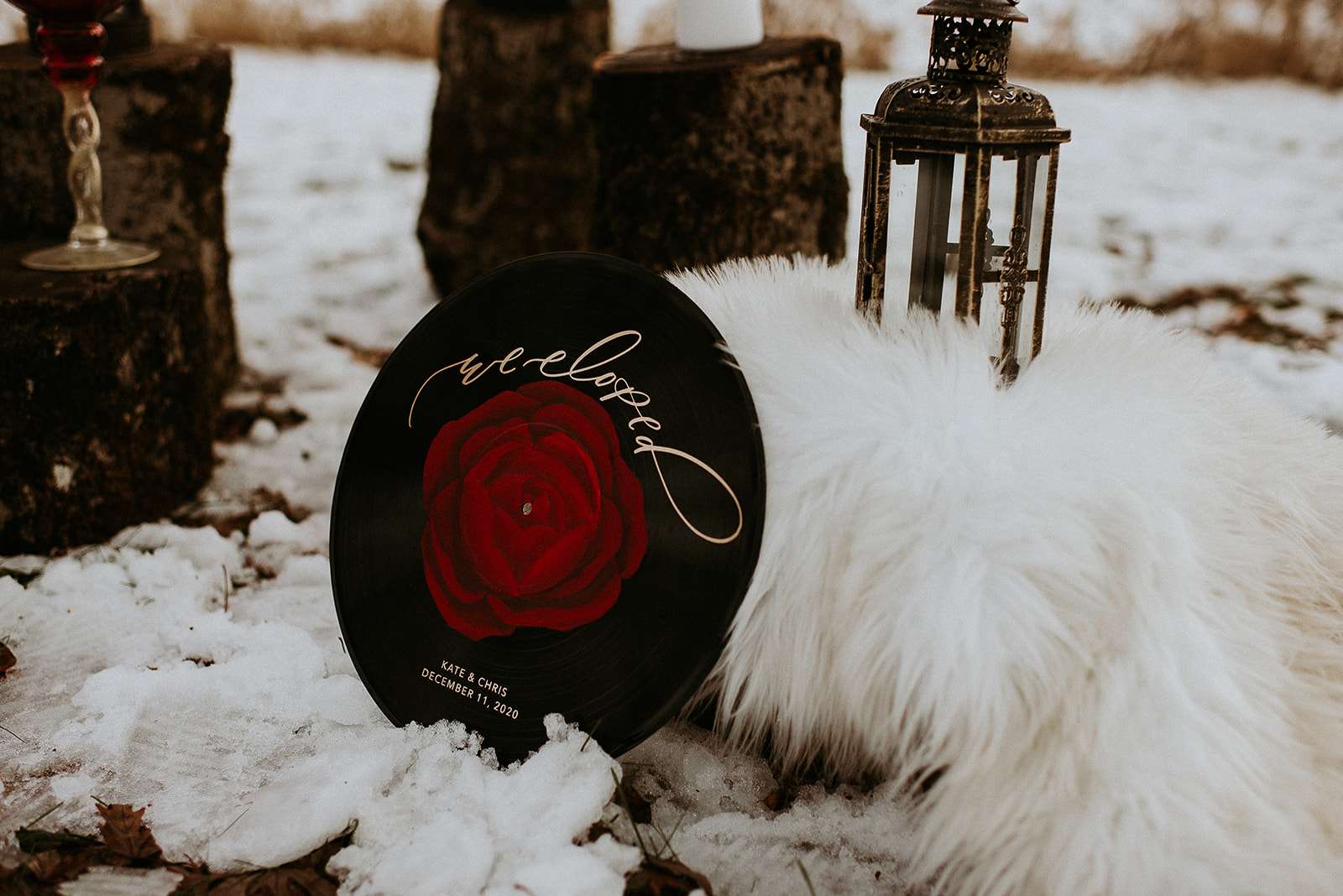 The day began slowly and quietly with the couple getting ready together in their AirBnB which they rented for the weekend. They exchanged cards and small gifts as Kate's son, Adrien, and niece, Quinn looked on.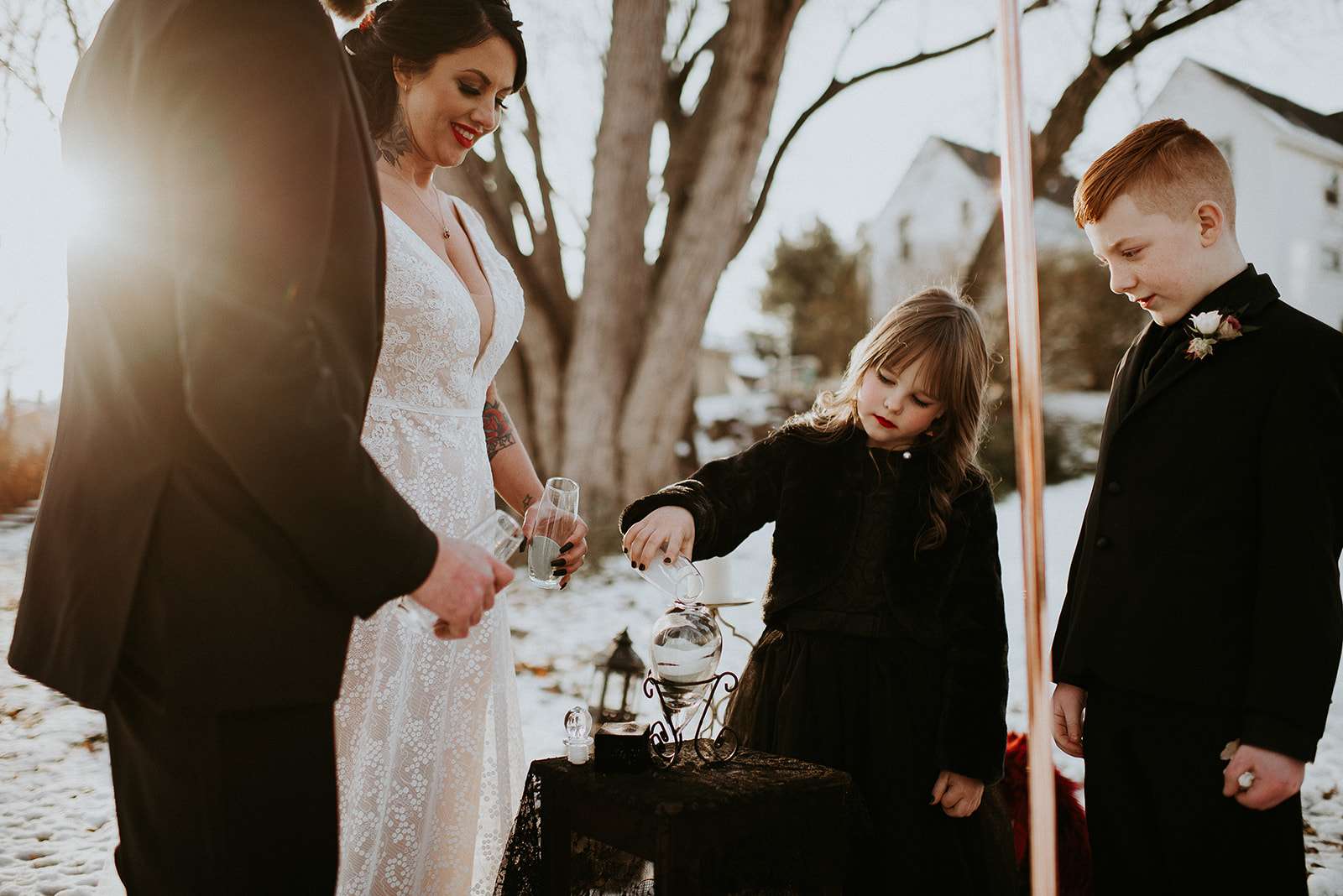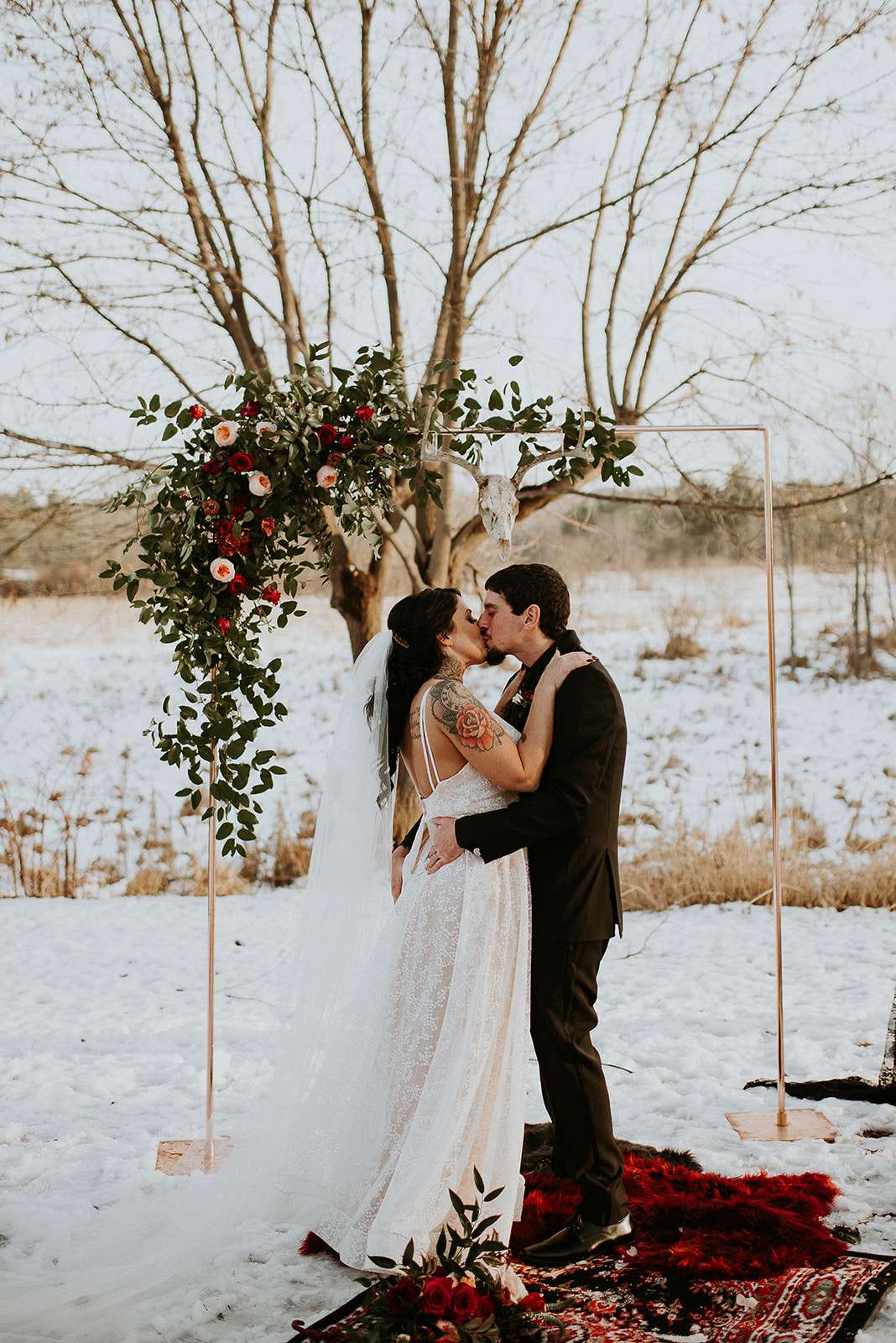 Kate wore a v-neck dress with a leather jacket and went for a glam make-up look to match. Chris wore a simple all-black ensemble which really popped against the fresh layer of snow that had fallen earlier in the week.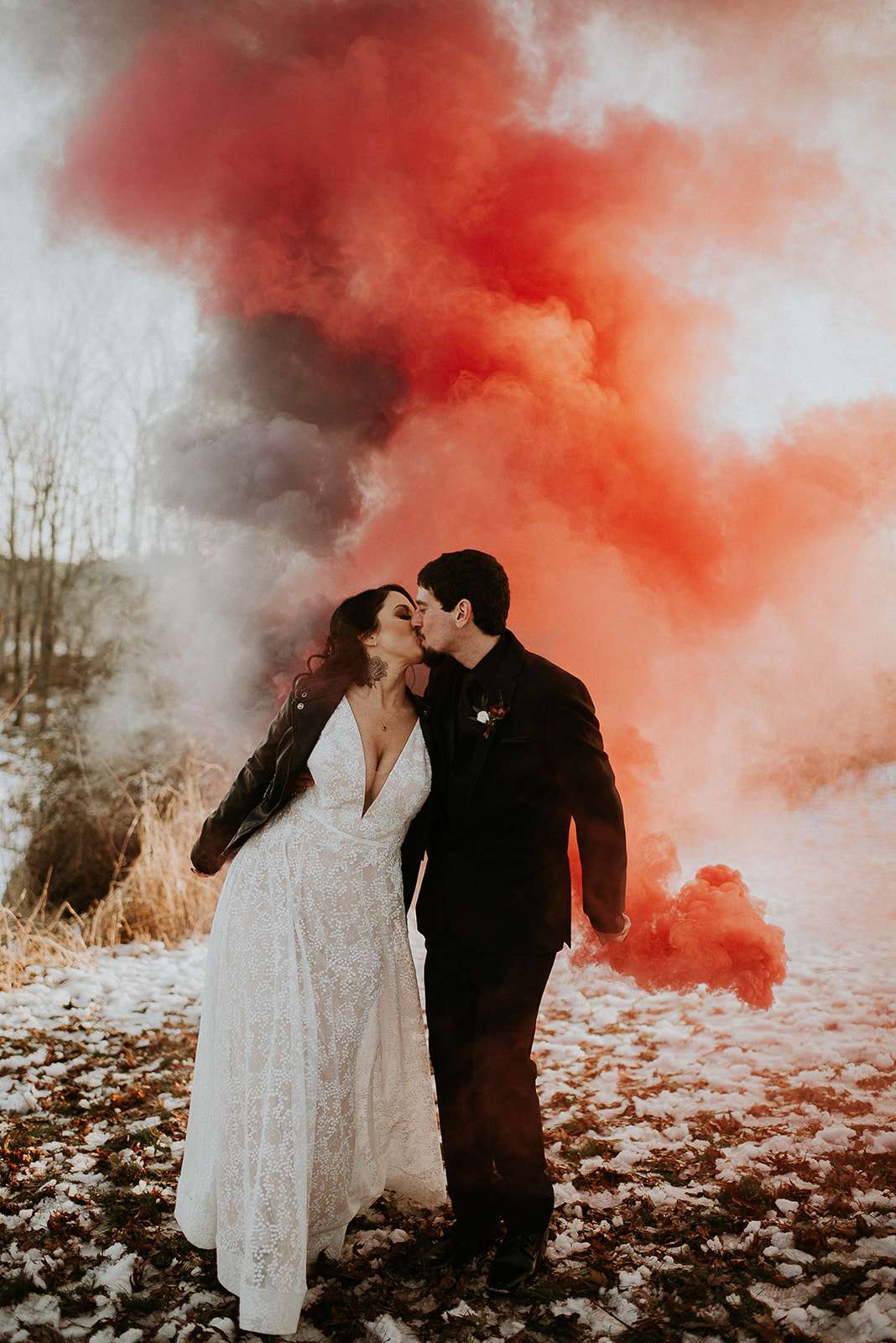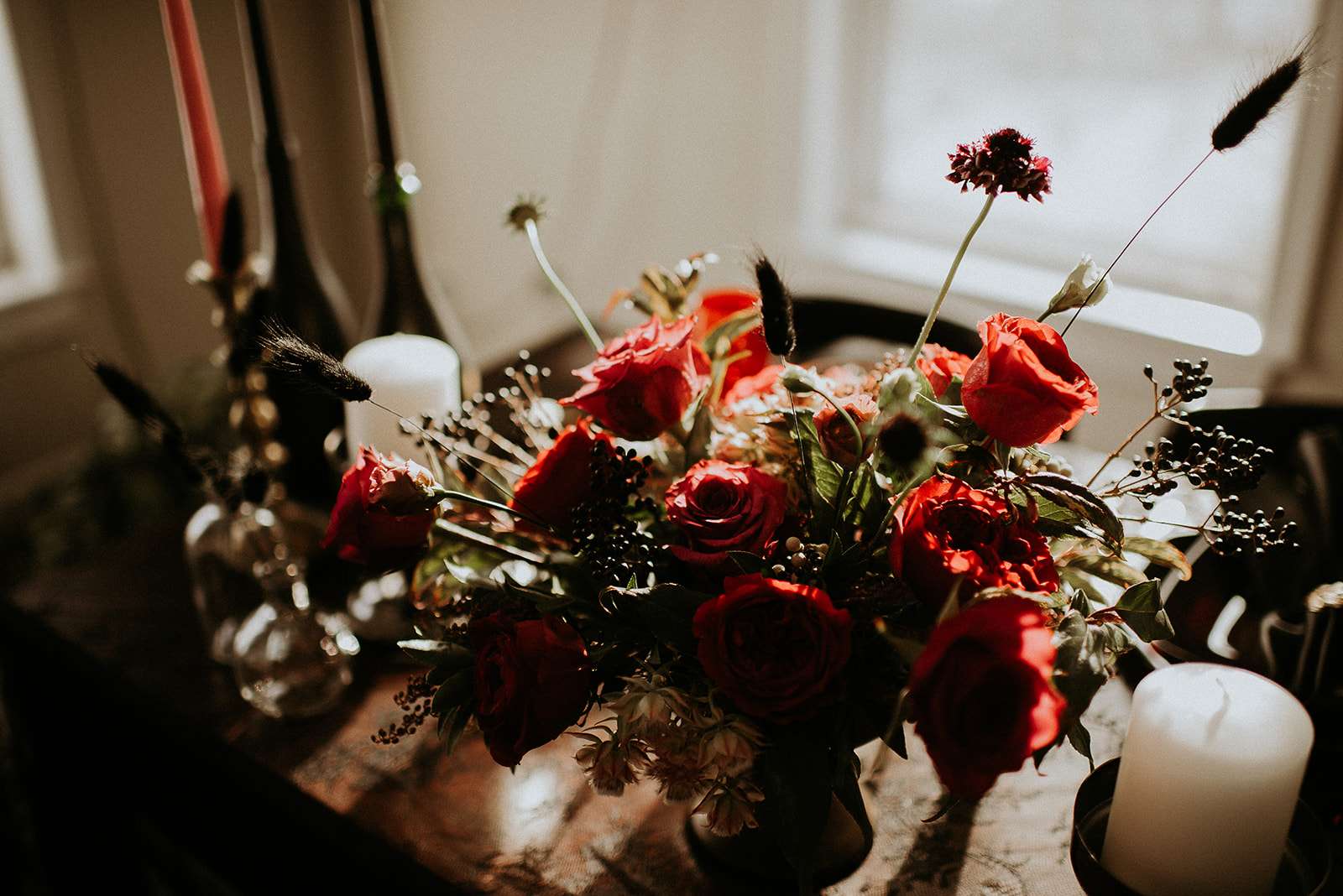 With only Kate's son and niece as witnesses, they said their vows outside under a copper ceremony arch adorned with fresh, in season blooms, lanterns, shag rugs and a statement skull. After the ceremony and some photos, they had a cake cutting and ended the night with an intimate candle-lit dinner.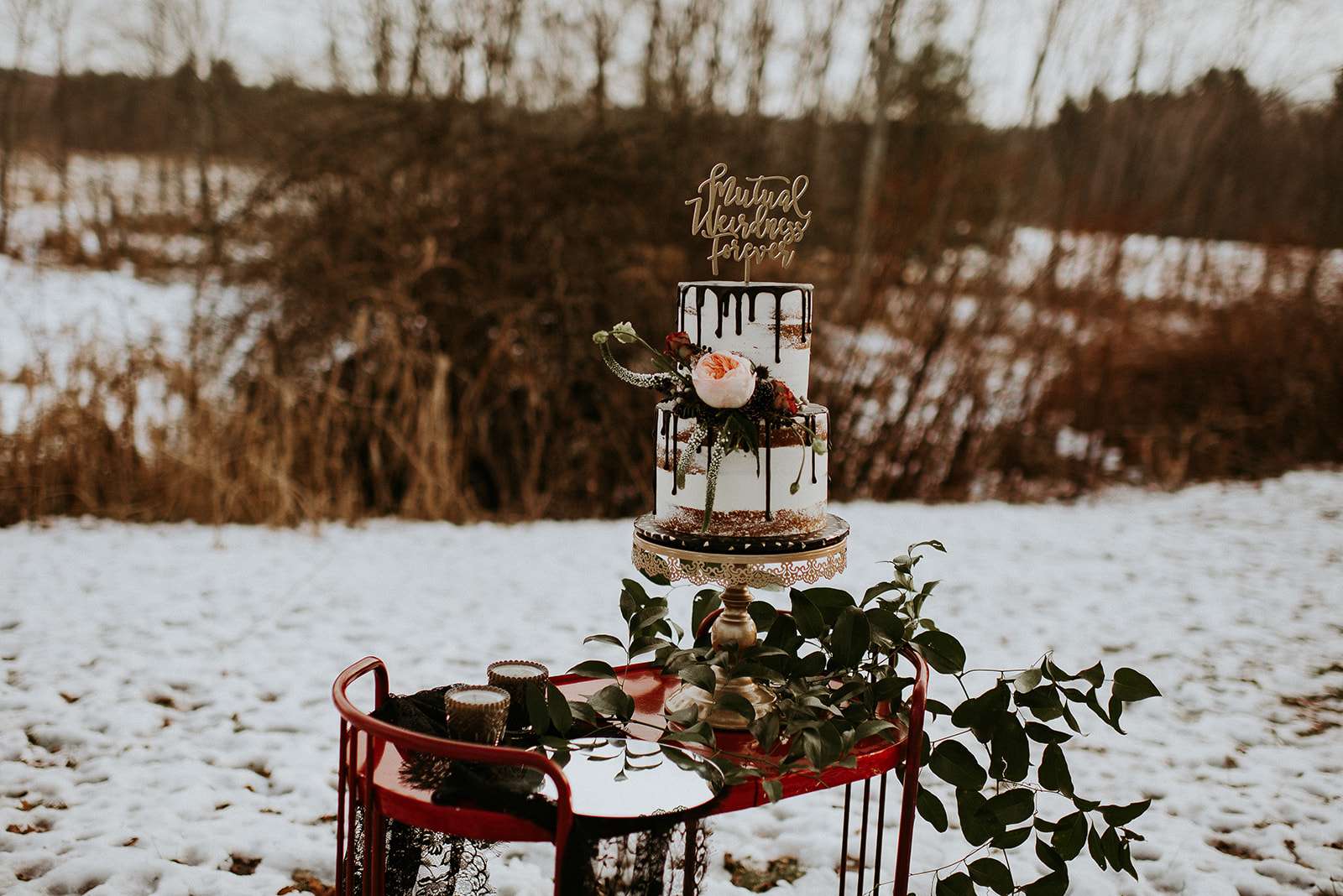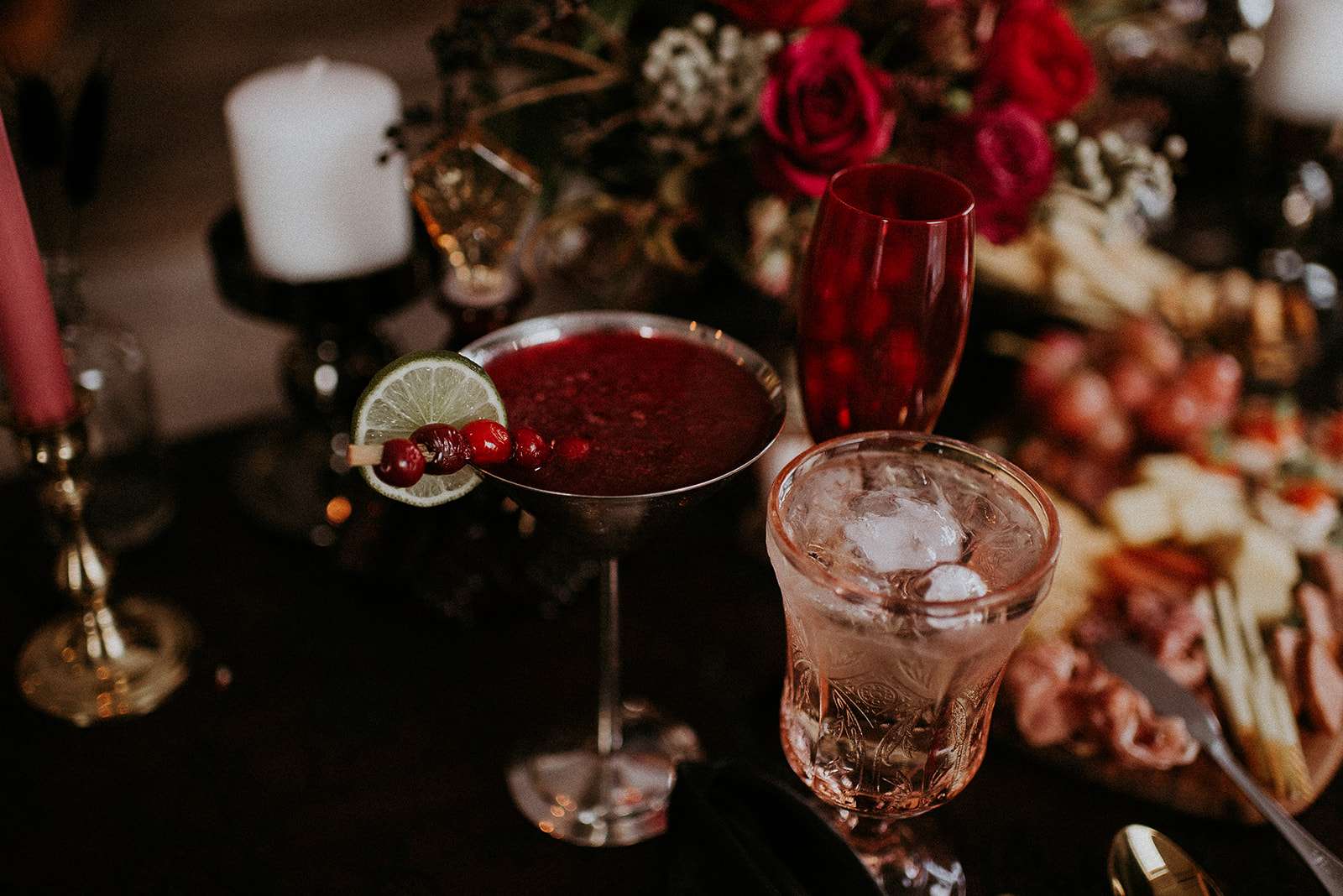 "The ENTIRE day was magical!" Kate said. "We spray painted tons of wine bottles a matte black to use as candle holders. We cut tree stumps to use as décor for outside to hold black lanterns. The design aspect of our wedding was so beautiful and unique. Dana did an amazing job putting everything together."