When Rock n Roll Bride was created in 2007, I wrote a manifesto, which has remained the same to this day. It states,
Rock n Roll Bride is all about the charm and unique nature of ordinary people's extraordinary weddings. Our passion is inspiring couples to plan the wedding that they really want in a world dictated by tradition.
Being 'Rock n Roll' is not about being cool, a rebel or even thinking of the most unique idea you can. It's about planning a day that reflects you and your partner and declaring your love in your own special way. You don't have to be wacky; you don't have to be offbeat and you don't have to be intentionally quirky – you just have to be you.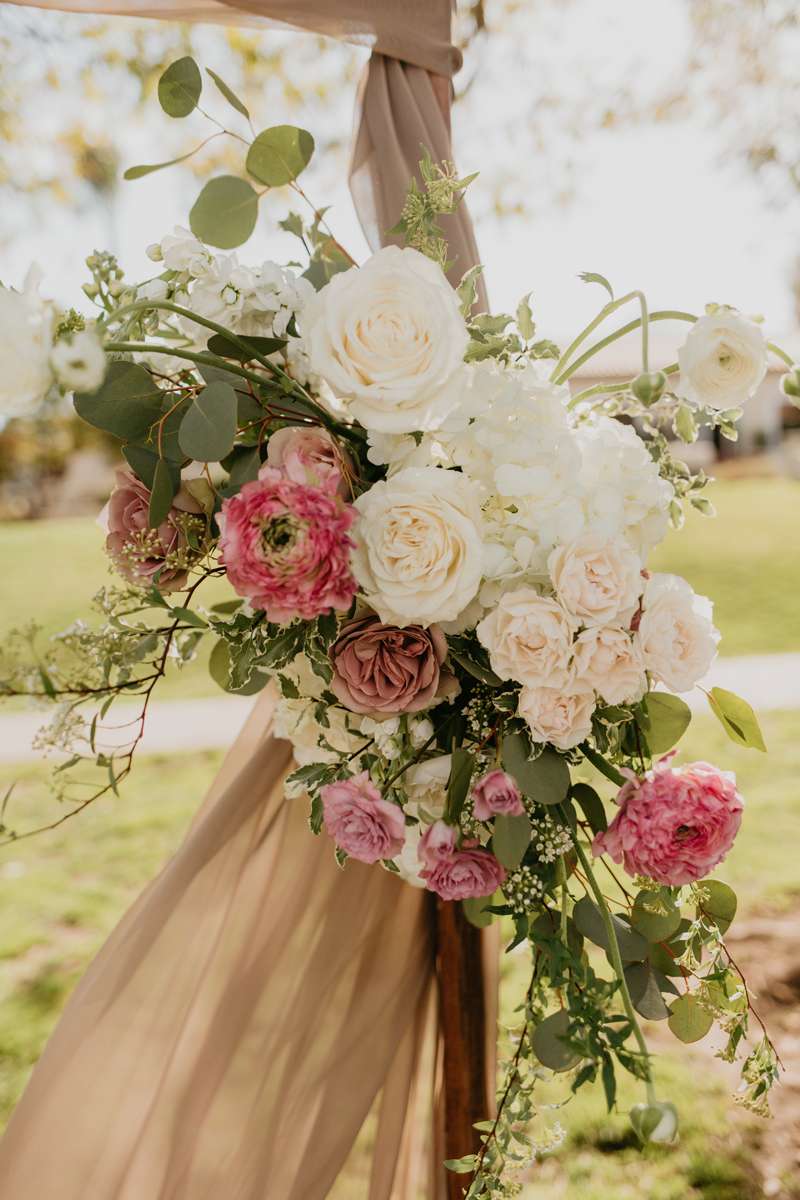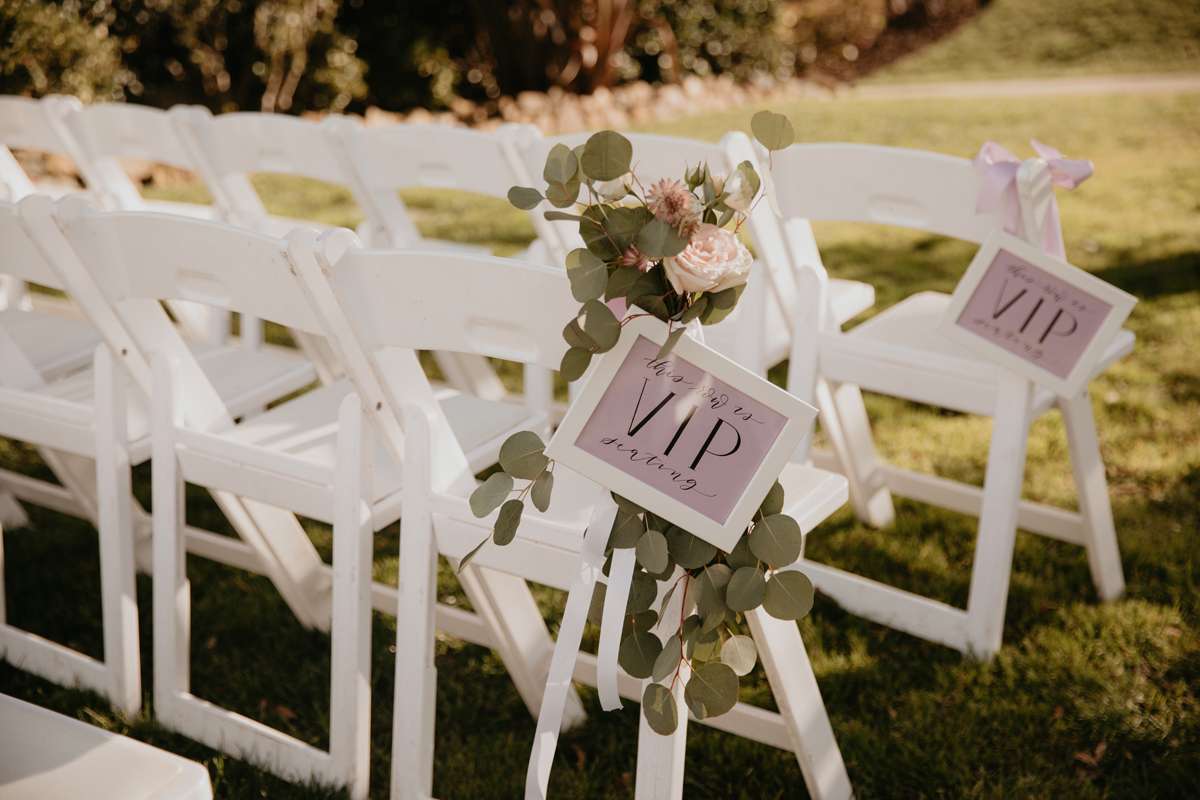 We often refer back to this when accepting weddings for publication, and although on first glance you might think Melina and Steve's Santa Fe wedding looks a little more on the traditional side, when we heard all about how they took every detail of the day and made it their own, we were convinced they were every bit a rock 'n' roll couple!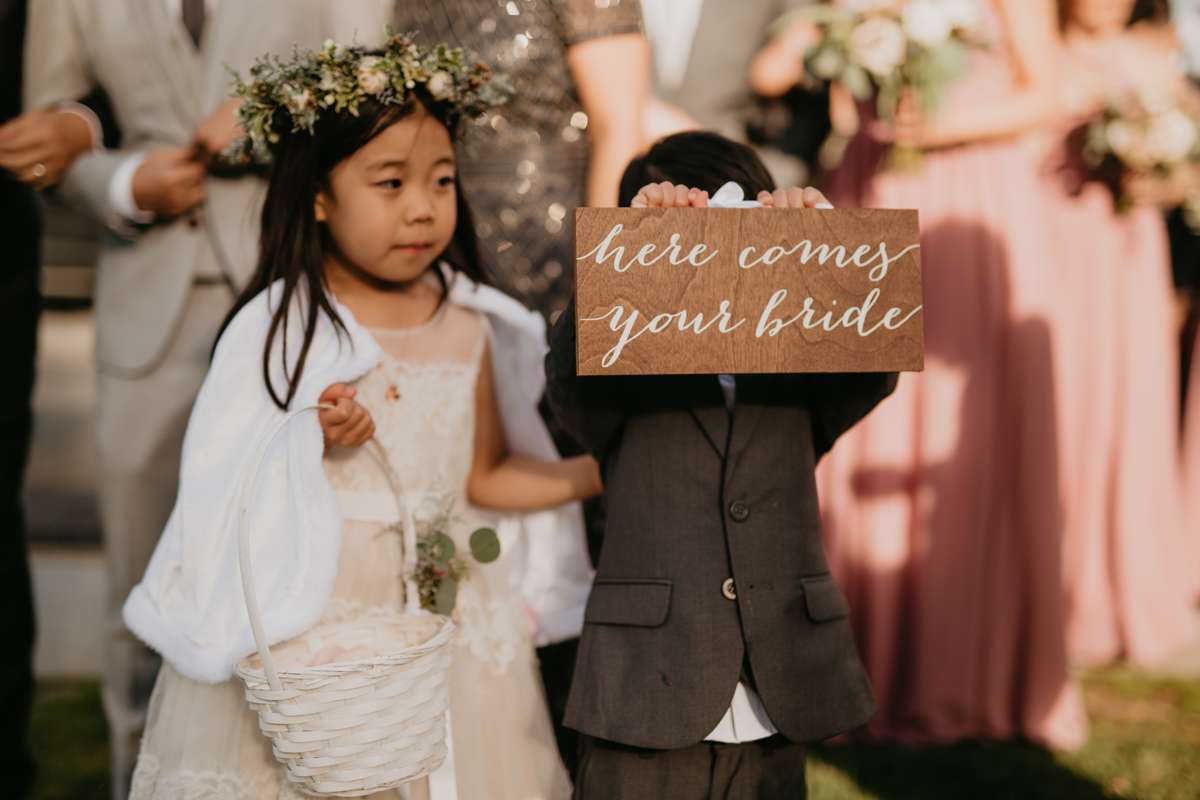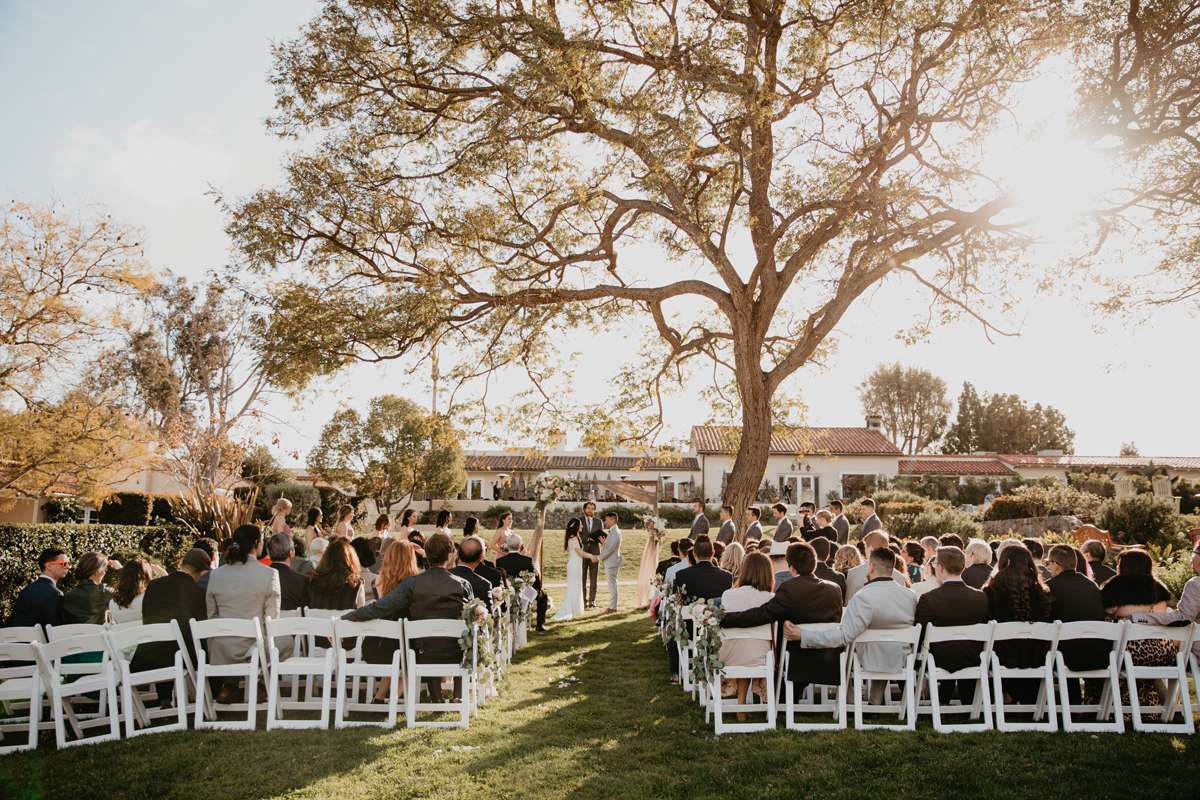 They met in college but fell in love by going to concerts and enjoying live music together. They really wanted their wedding décor to emulate their relationship and journey together so they tables were all named after venues they had seen shows at and their guestbook was made up of vinyls.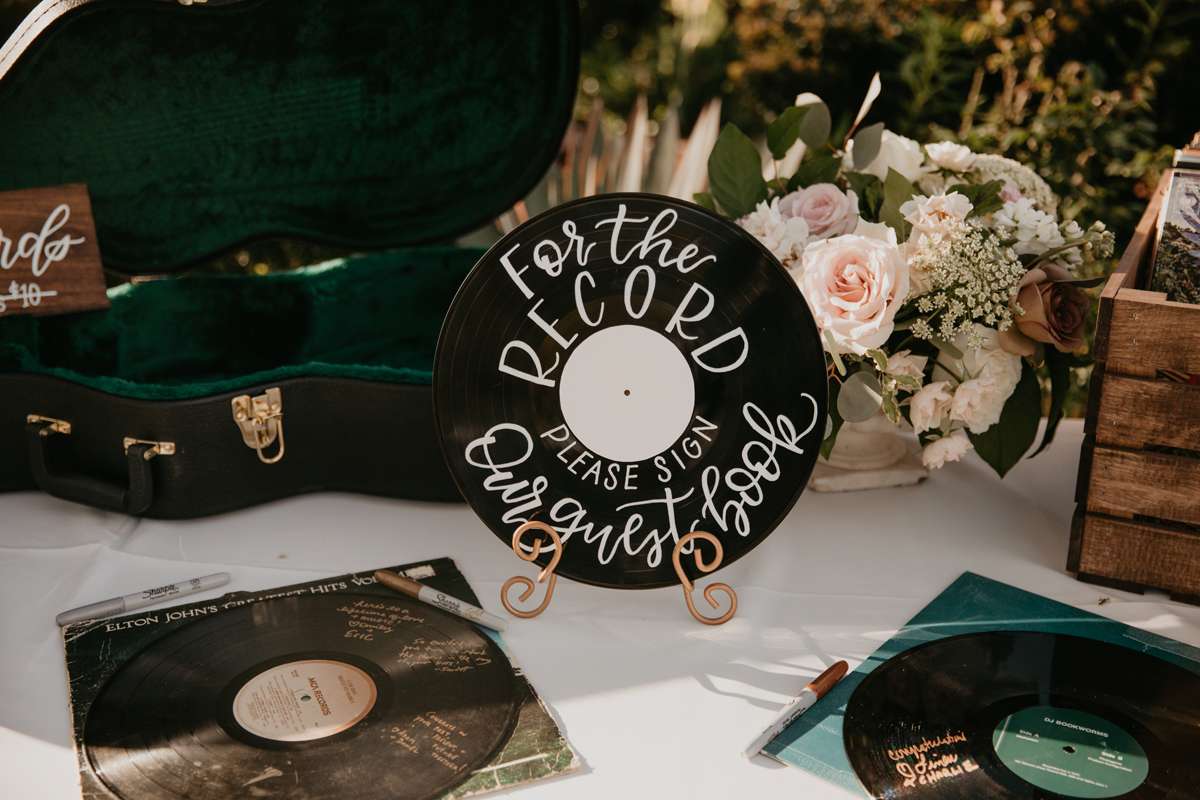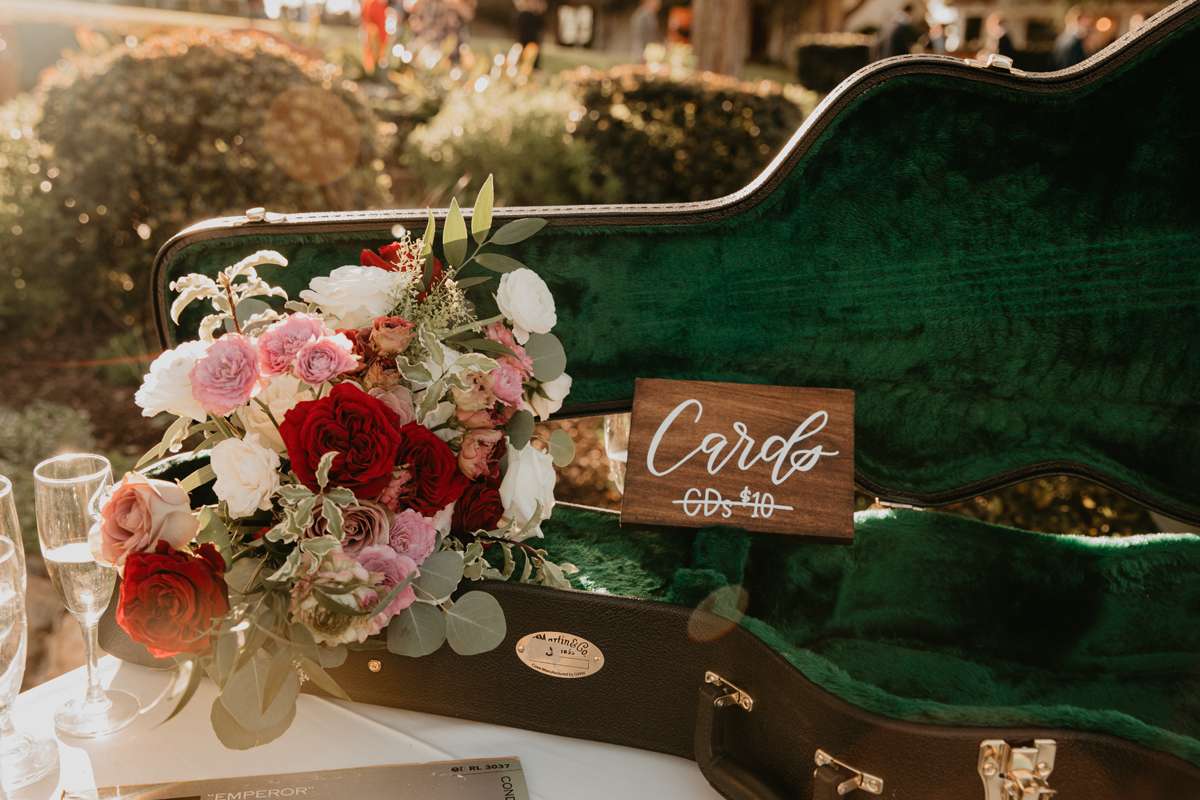 Their cake was topped with for eva eva (a line from everyone's favourite Outkast song) and the groom broke out his guitar and played a song he had written for the bride and a few classic emo songs from the 2000s – the crowd went wild! The DJ spun records late into the night and even brought headphones for them to have a silent disco and party. It was a party that was fit for a couple who's relationship really was brought together through the love of music.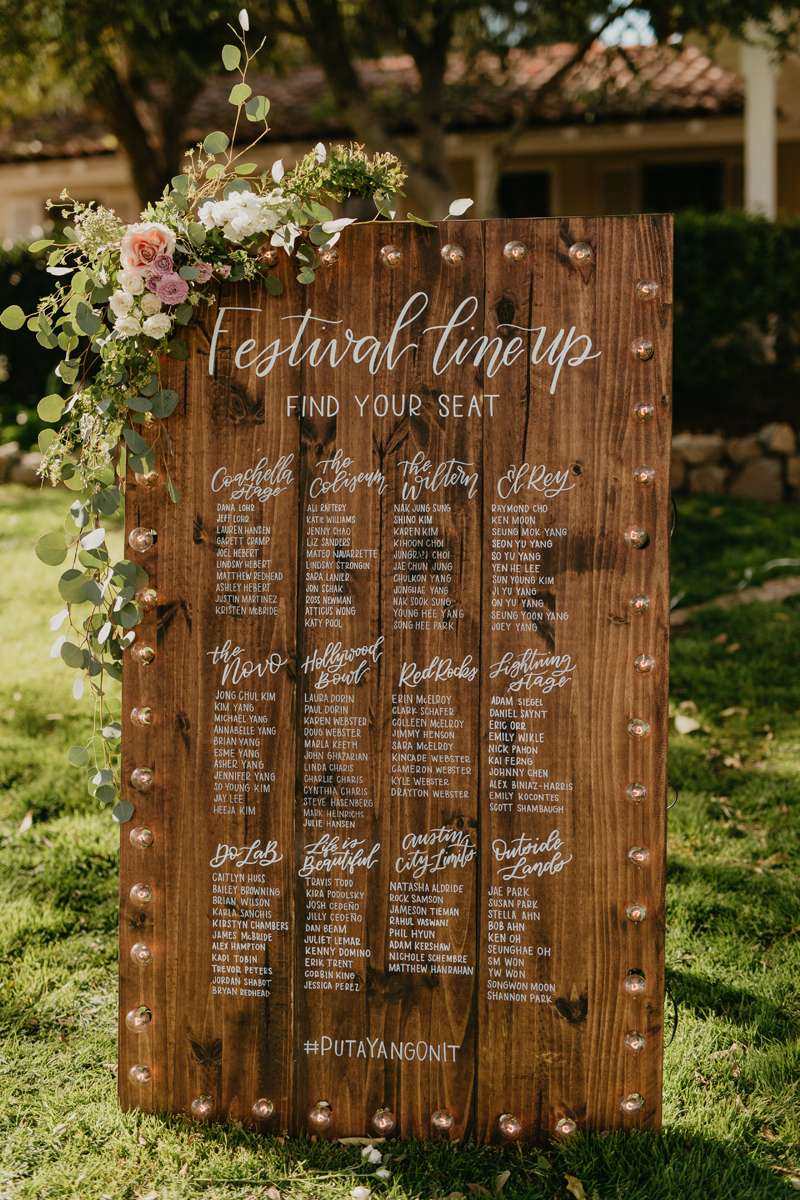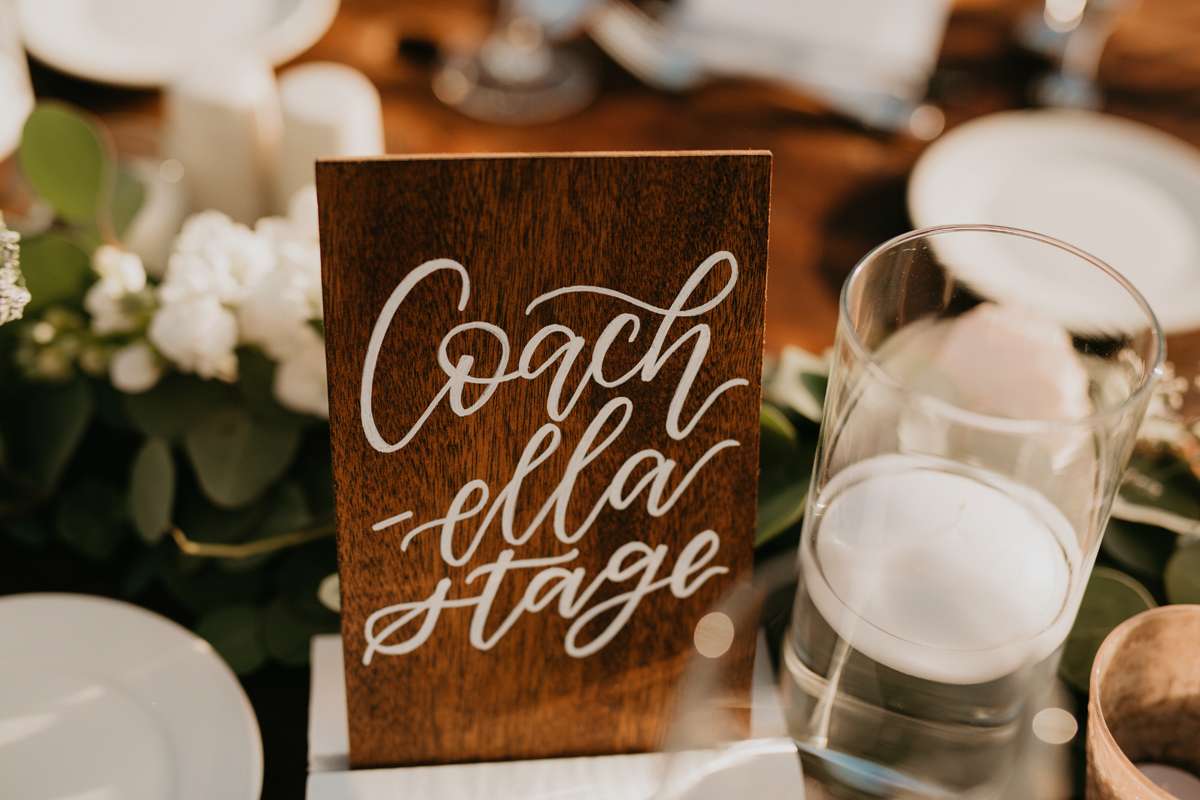 "We wanted our wedding to feel like us, so we only kept the traditions that we really enjoyed", they told us. "Everything else, we threw out! We had our ceremony under a beautiful oak tree in the front lawn at our venue. We walked down the aisle to our favourite Porter Robinson song, Language, that was a defining song of our relationship and we wrote our own vows. We also had one of the groomsmen marry us!"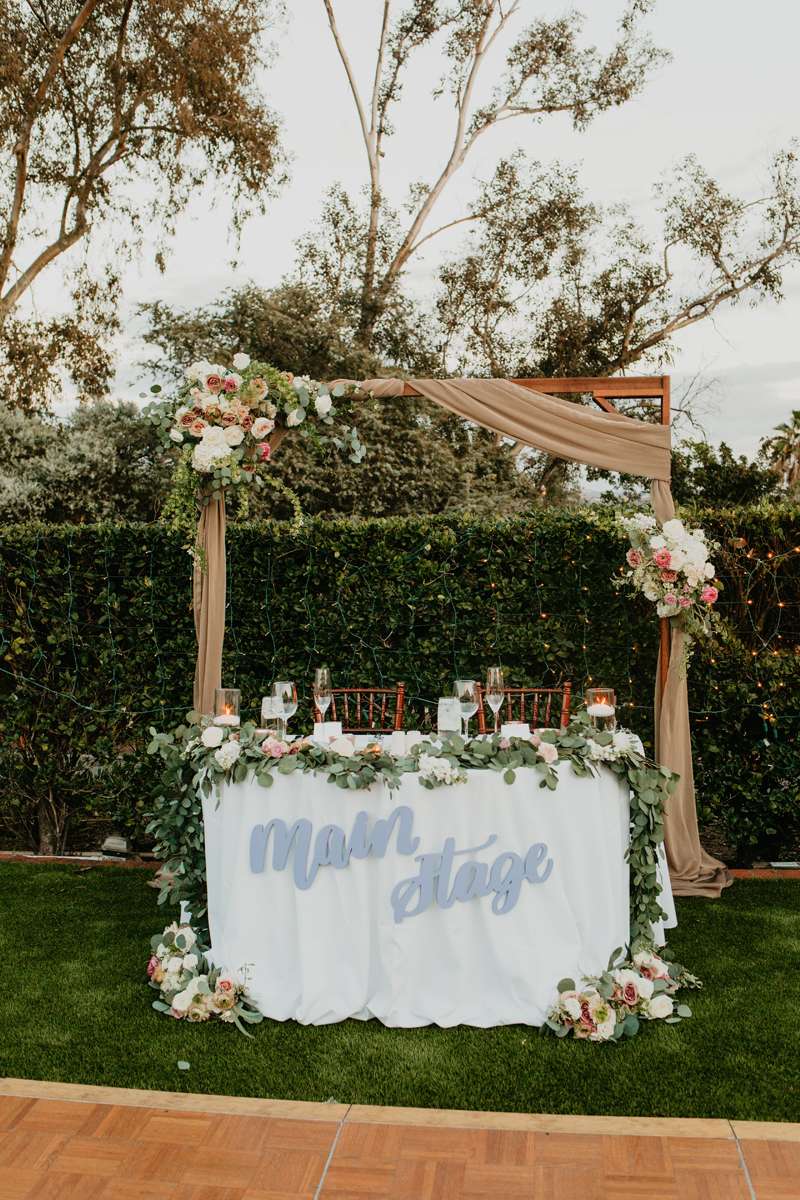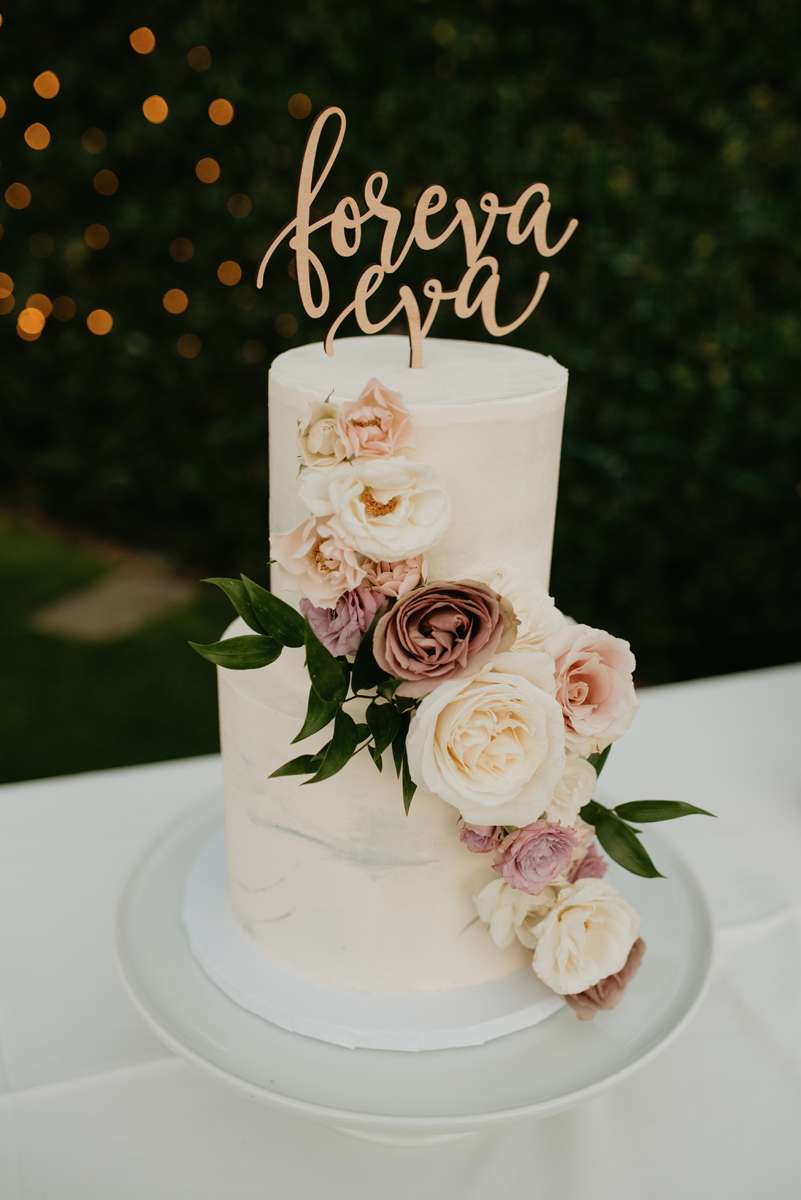 And that's honestly all being 'Rock n Roll Bride-worthy' is about – having a wedding that feels like 'you'. The bride agrees, "We just wanted our wedding to first and foremost reflect us, and we wanted it to be FUN! I loved the way everything turned out and I wouldn't have changed a thing!"