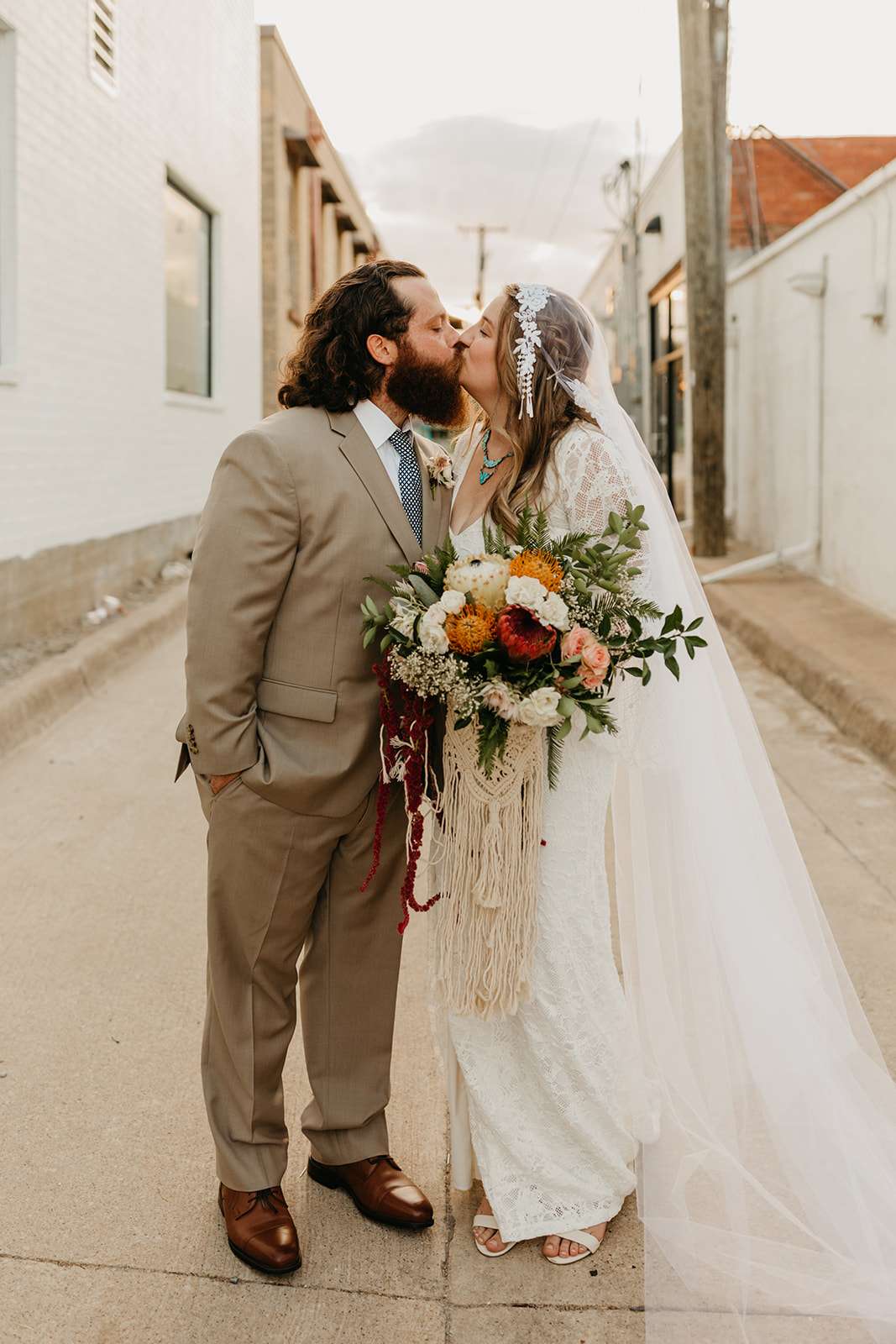 Karen and Monty originally wanted to have a destination wedding in Big Bend National Park, however in the end they decided the location would make everything too complicated and stressful. Instead, they bought the desert vibes to Fort Worth! They had elements of the desert with terracotta vases, leather and cacti and added a boho twist.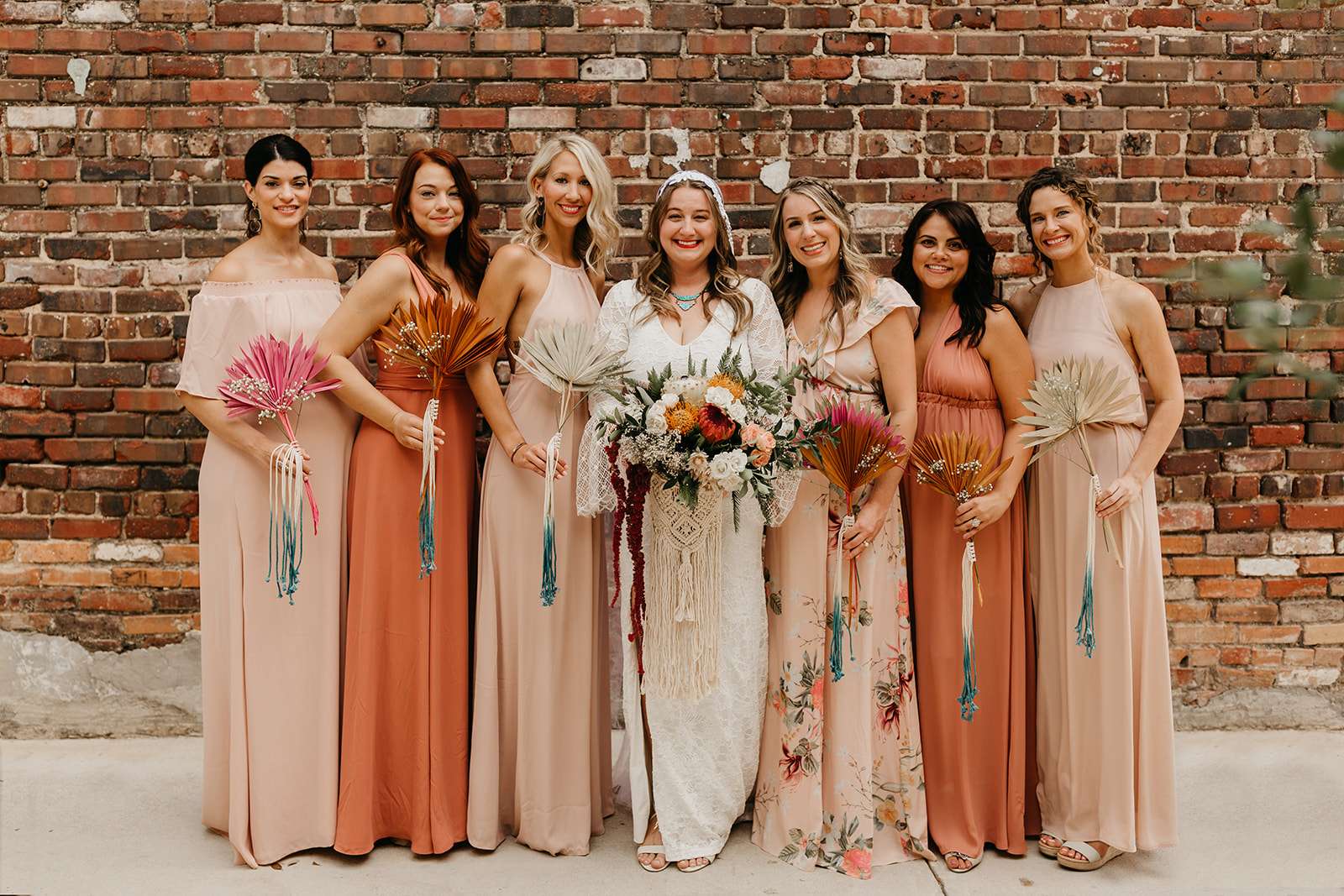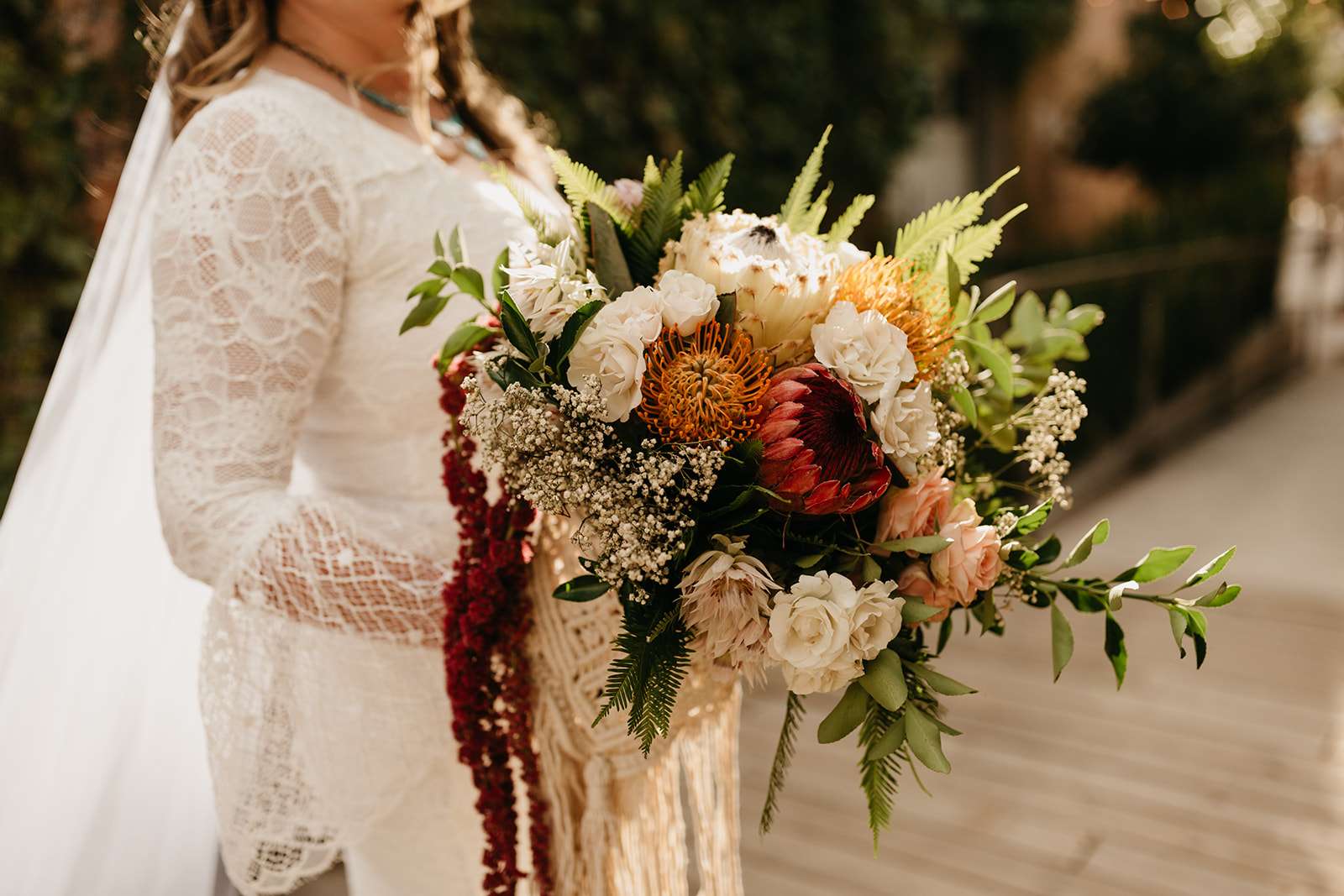 "The beginning inspiration was the colours of the high desert in far west Texas in the Big Bend area", Karen told us. "We also wanted to use local vendors that we went to a lot like Salsa Limon and El Fenix for our dinner and dessert. From there, we chose things that had meaning to us or that we both liked and it all came together."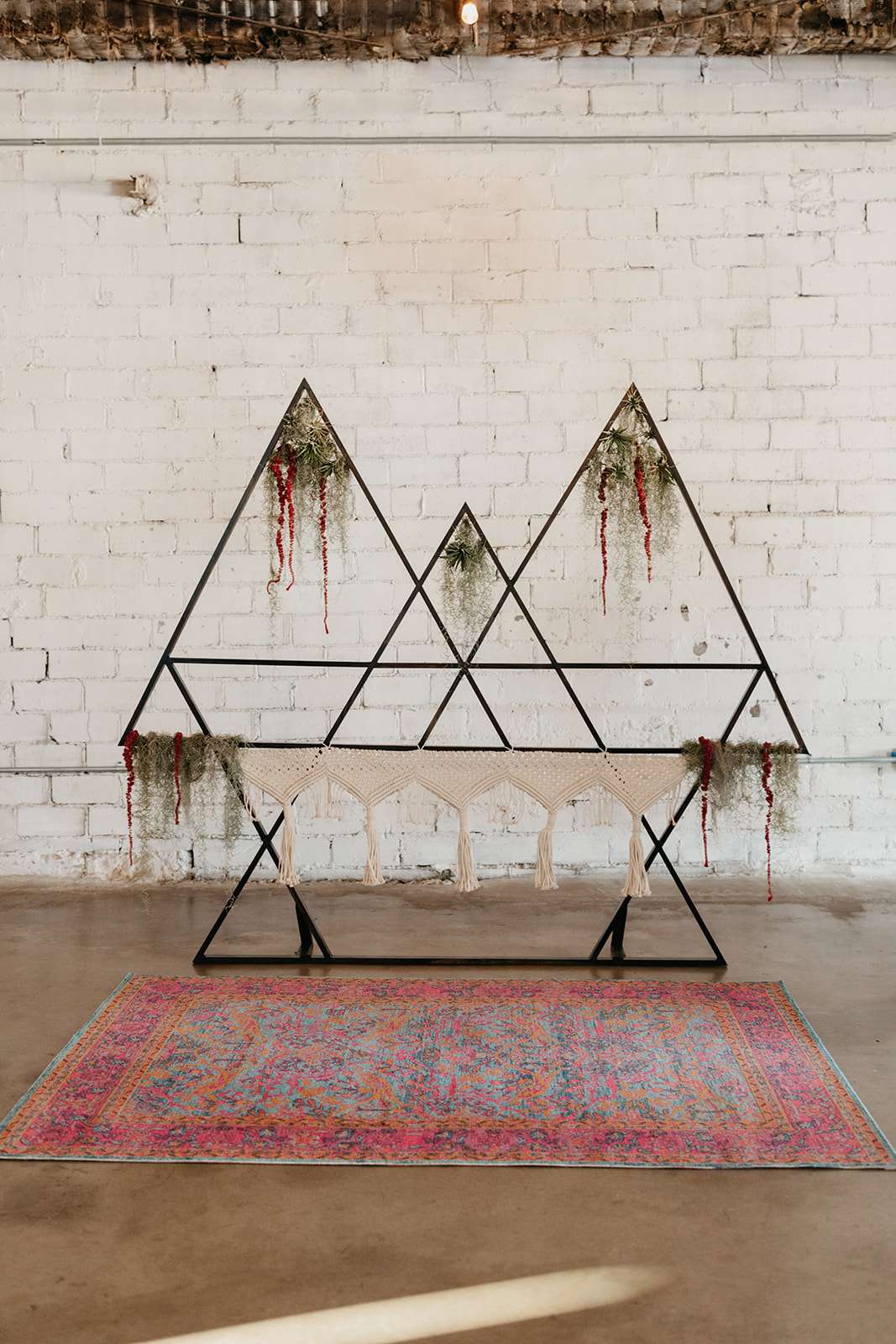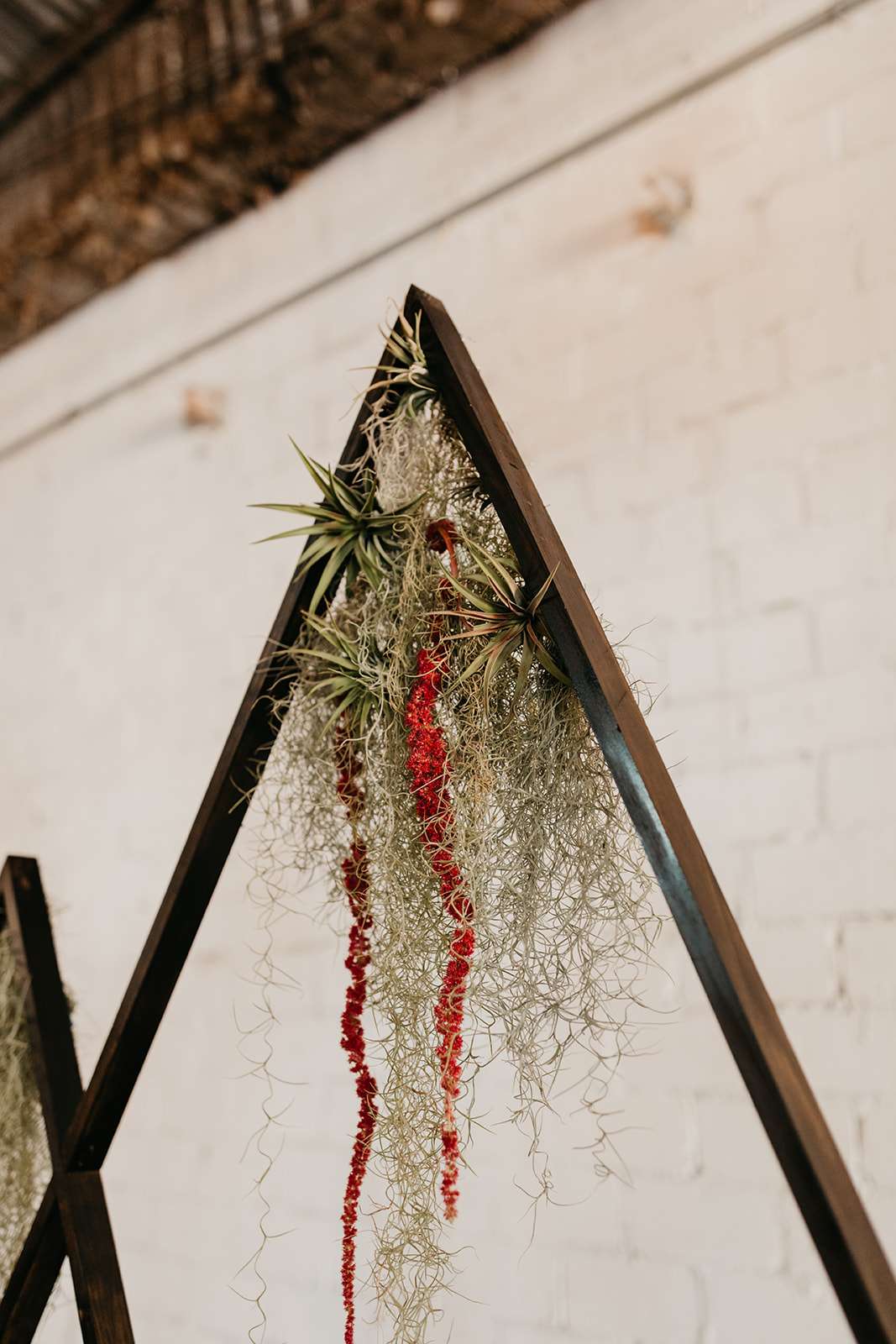 The bride wore a Grace Loves Lace dress with a homemade veil which she created with a friend, "It was such a fun process to go through photographs of different veils and go shopping for the material", she said. They also designed all of the décor and the florals, which saved a lot of money. The flowers all came from a wholesaler and the bride grew her own cacti for the buttonholes and bouquets.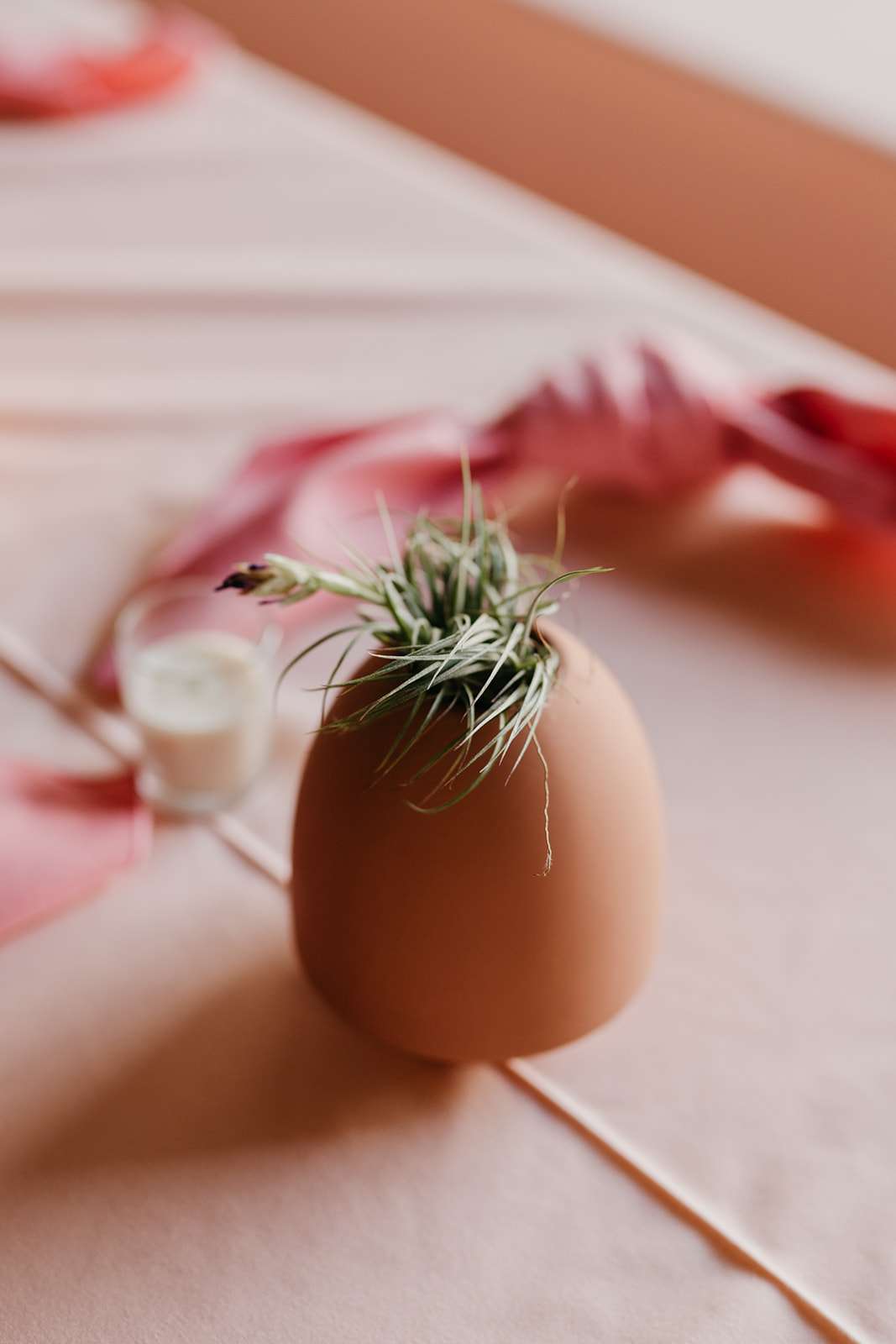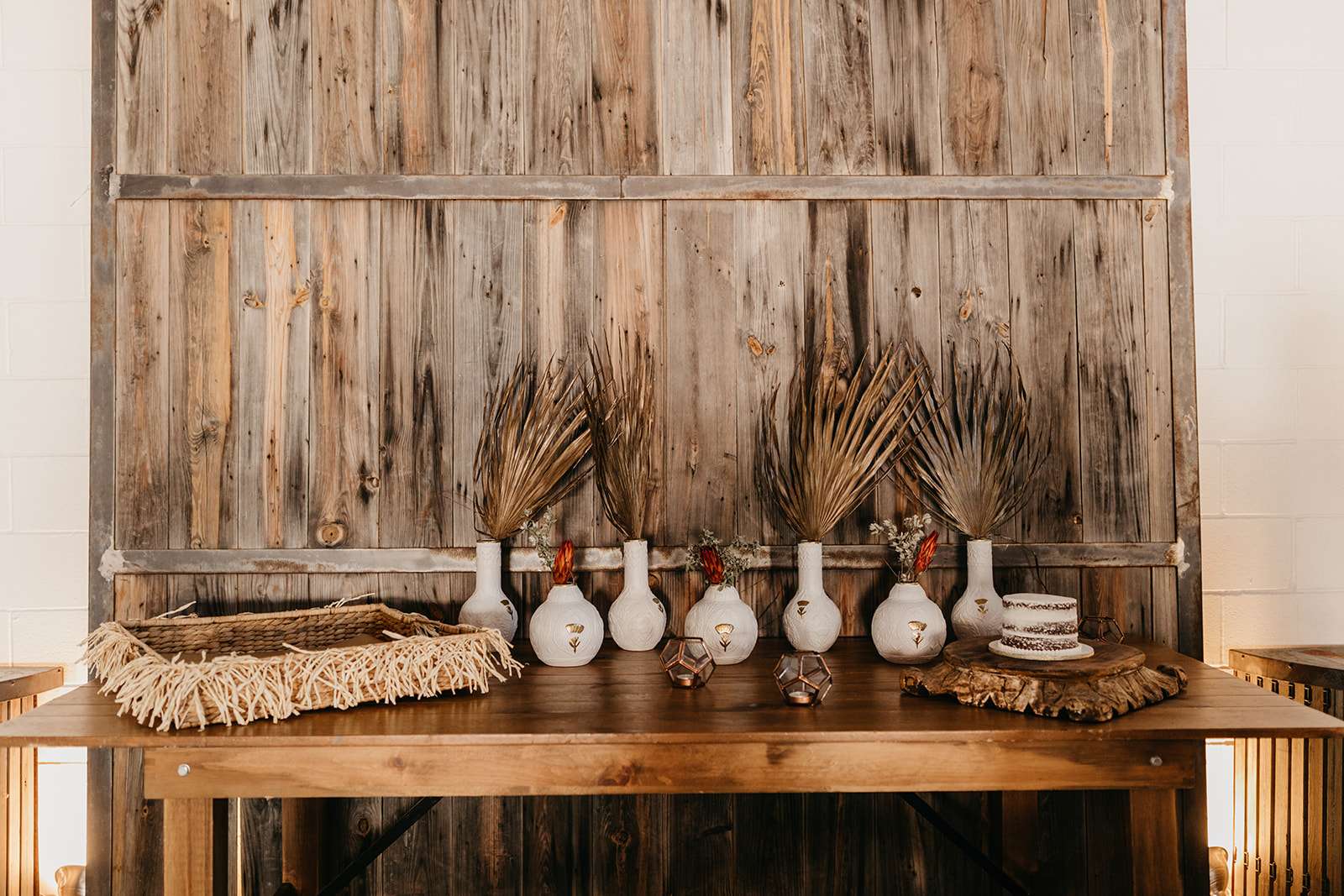 "I searched local shops and Facebook Market for the vases and frames for signs. A friend made the ceremony backdrop for us. We came up with a design and he made it which was AMAZING! One of my friends does event planning and she helped design the escort card wall and made the leather keychains. I went down to Austin a couple week before the wedding to help make it. There are some funny memories while making the escort card wall!"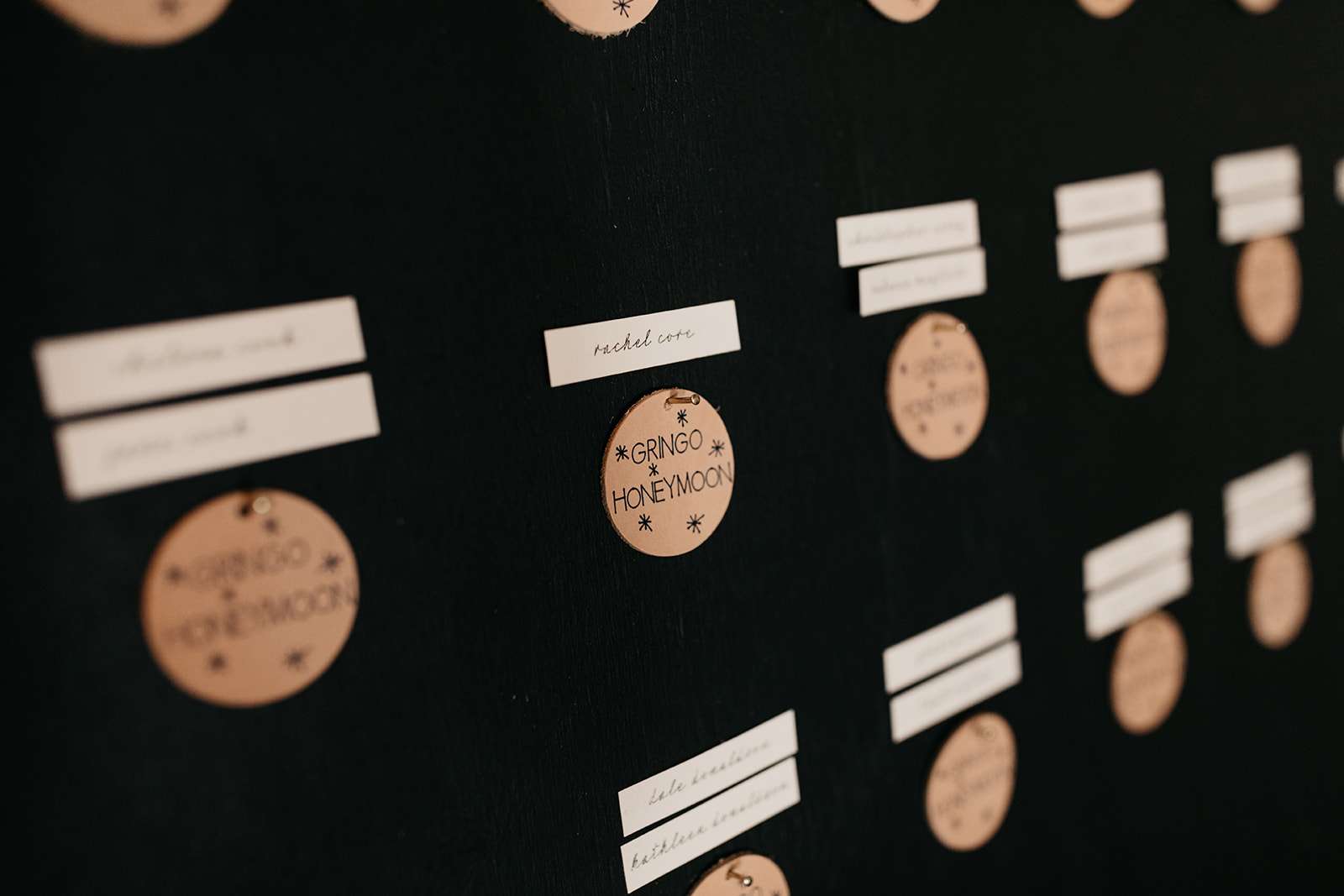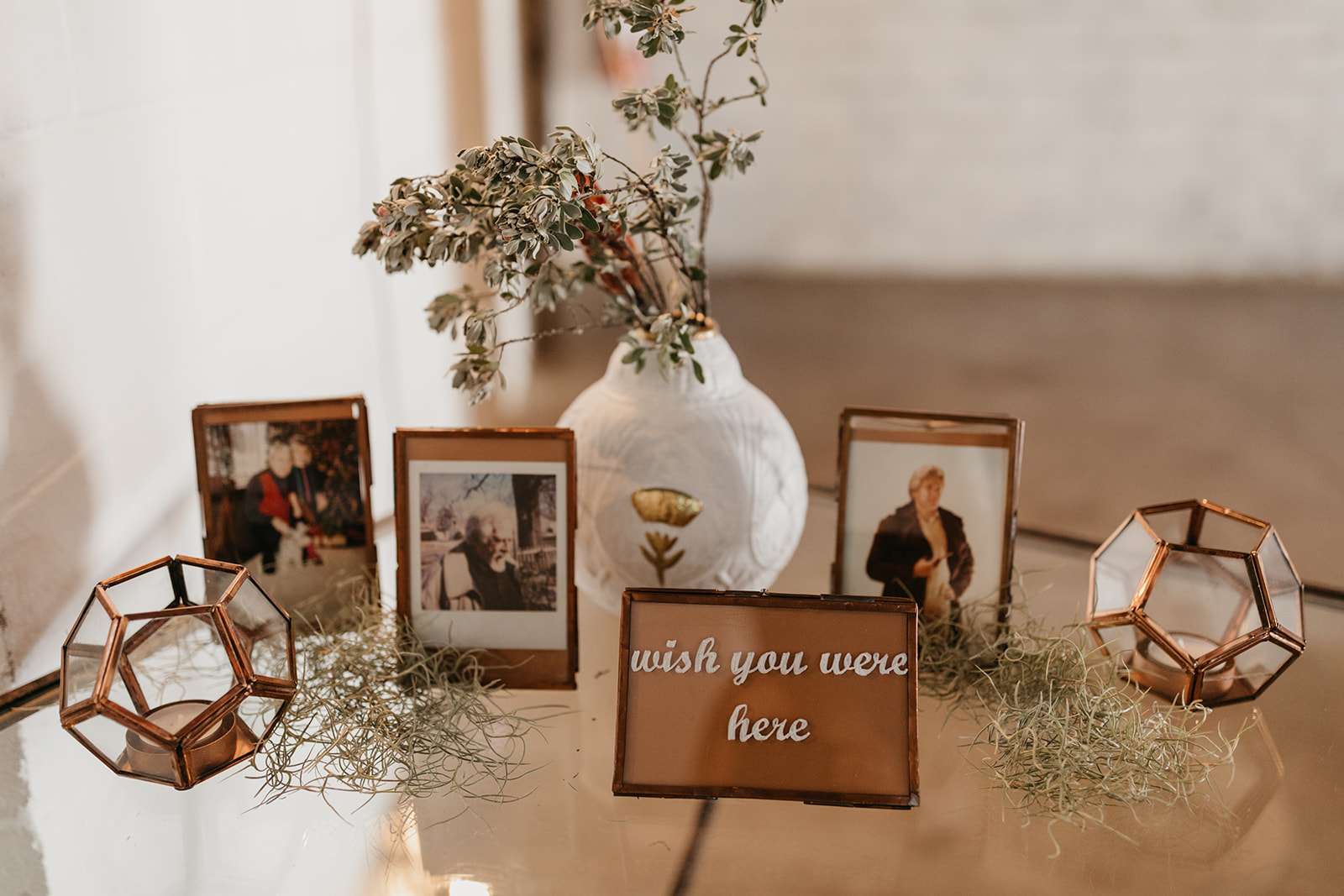 The ceremony itself was one of the bride's favourite moment of the day. She explains, "Monty and I didn't do a first look so it was the first time we saw each other was when I was walking down the aisle. My step-dad is a singer and guitar player and I asked him if he could play while I walked down the aisle with my father. The song he played was Waterfall by Jimi Hendrix. My father and I had a special moment to ourselves before walking down the aisle which helped calm my nerves. Standing at the altar holding your soon to be spouse's hand and looking in their eyes while making a promise for life in front of family and friends is one of the most memorable moments of the day."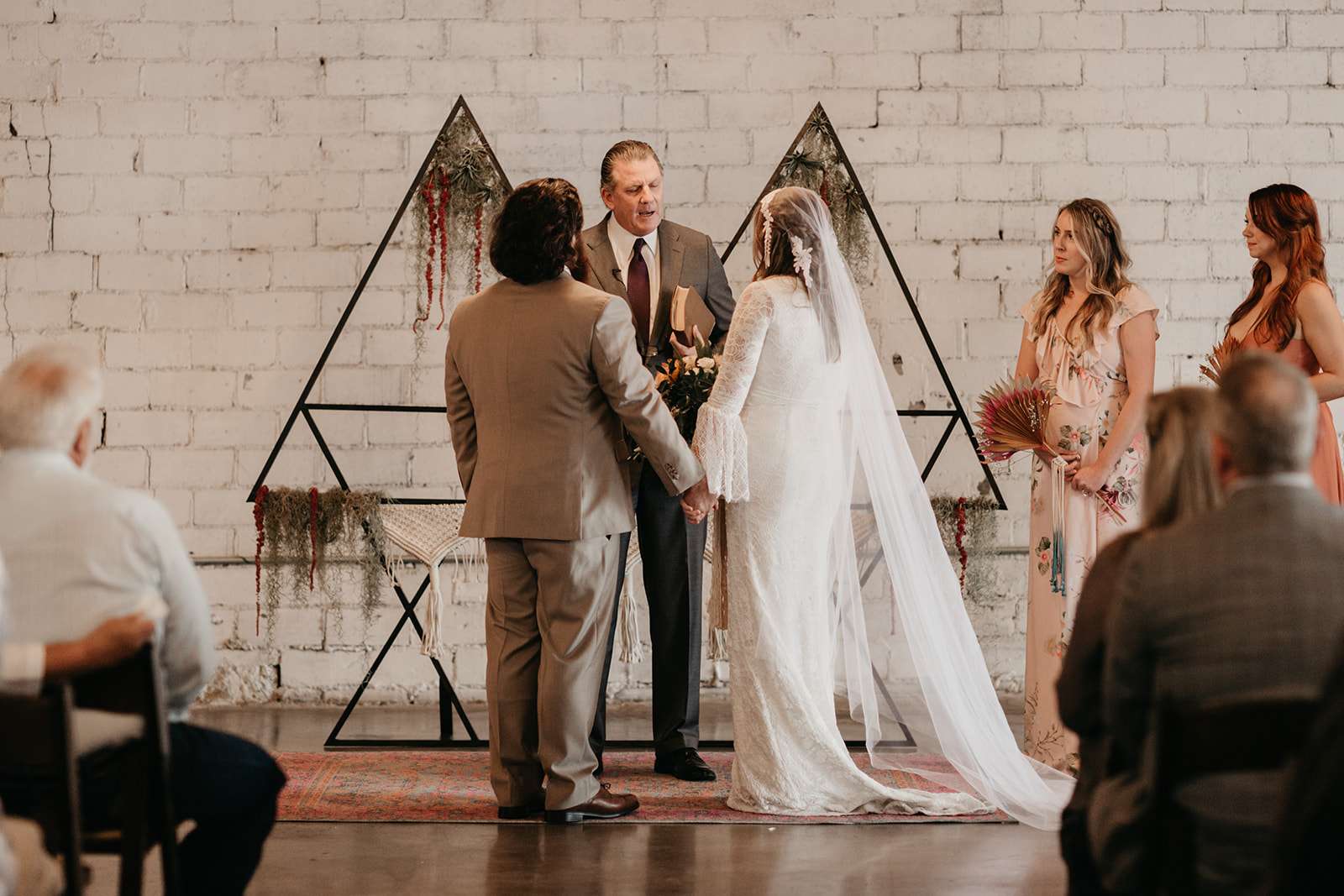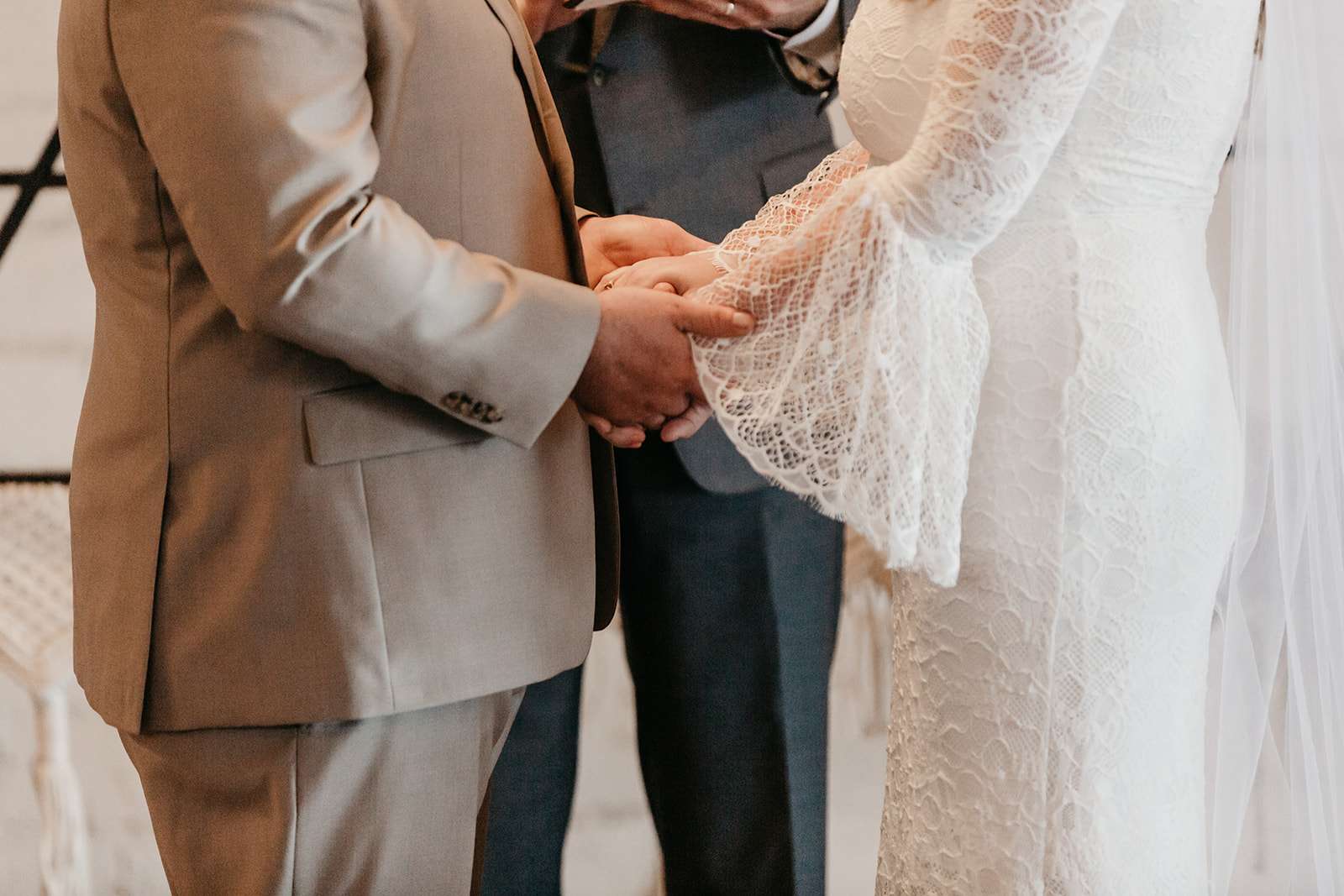 "Our recessional song was Gringo Honeymoon by Robert Earl Keen which inspired our escort card wall. Every couple has a song and that is ours. After the ceremony Monty and I had a moment to ourselves in a private space which was great to be able to talk about how we were feeling without anyone else around us."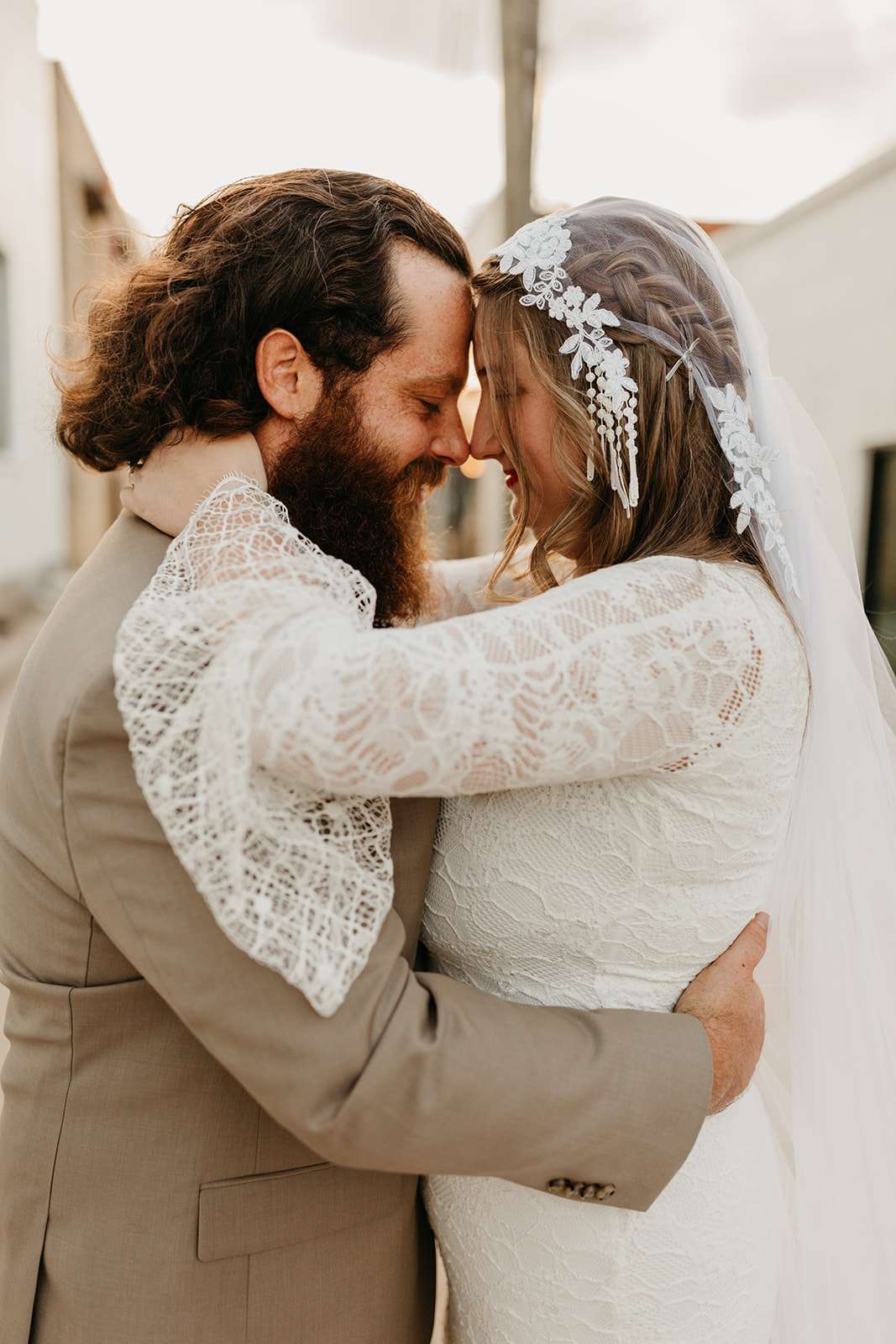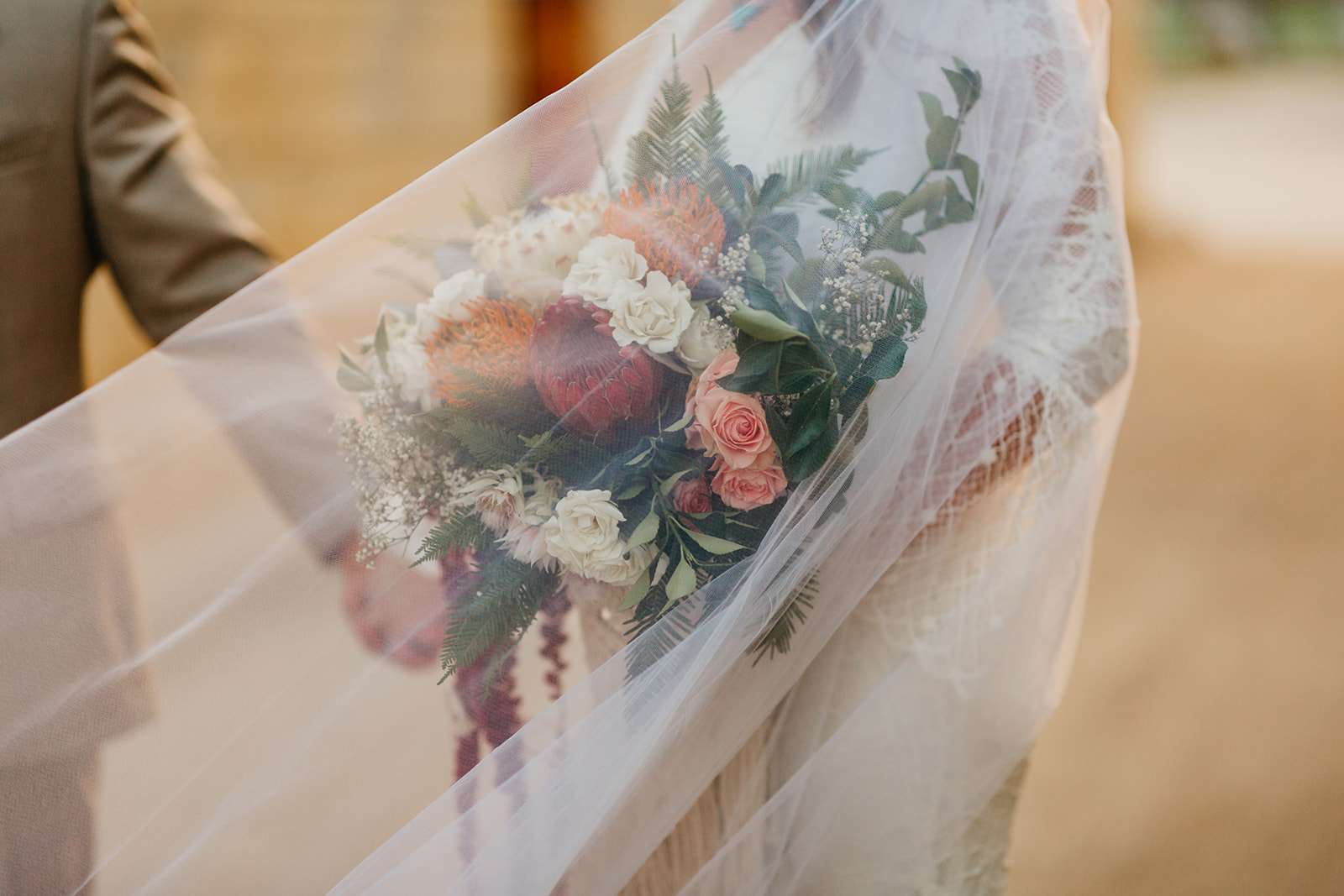 "I enjoyed every moment of planning our wedding", Karen concluded. "Monty really helped with making decisions which also helped make it truly represent us! I LOVED looking at other weddings and creating inspiration from them to work for our style. I made numerous Pinterest boards and had a spreadsheet to keep track of the budget. We used a table layout software with the help of our day-of coordinator and created spreadsheets for the seating chart. I am already counting down to our 10-year vow renewal because I loved it that much!"