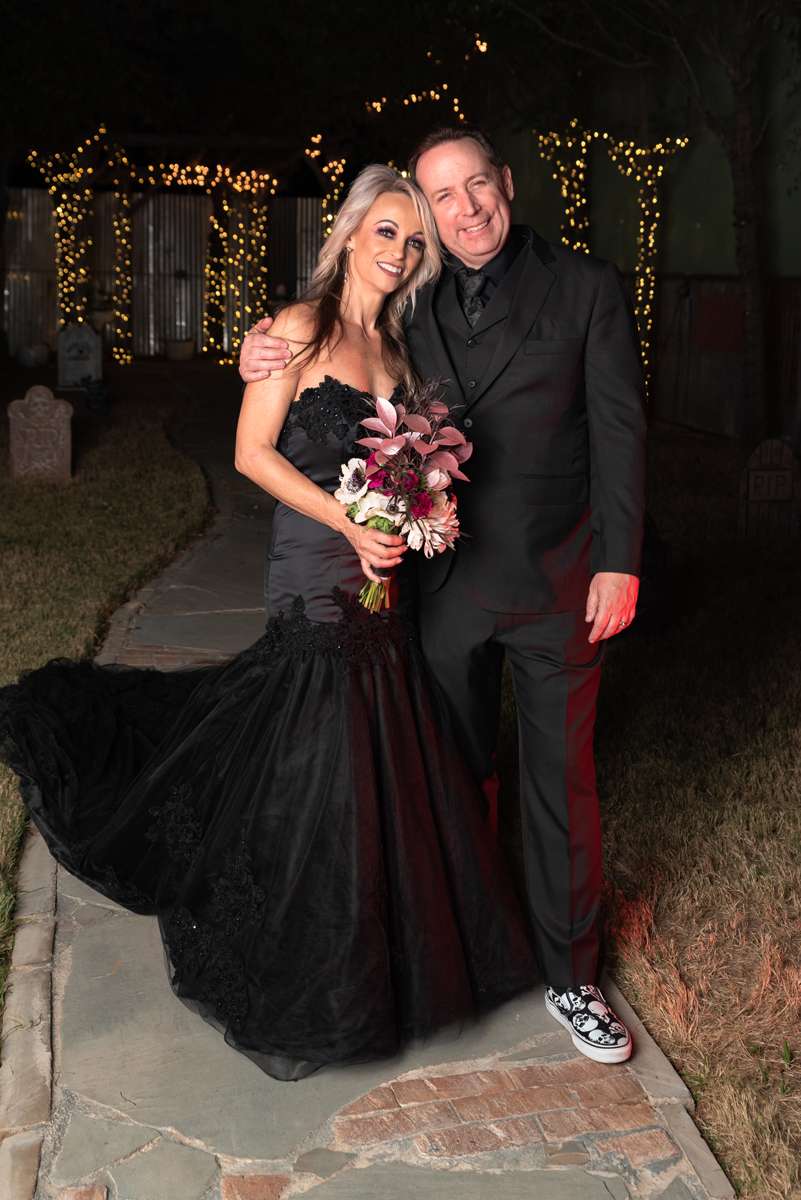 John and Candy are all about the big gestures, and their wedding was no exception! After reconnecting via Facebook after previous relationships fell apart, their first date was a skydive, where they promised to leave their pasts behind them and jump into their new lives together. When John proposed, they were on a classic rock cruise, with KISS, no less. They watched KISS perform on the stage the night before and John got on the stage the next day to get down on one knee.
As for their wedding, well – the pastor rode into the ceremony on a motorcycle, the groom played guitar as he walked down the aisle and sang his vows with a Metallica cover band and they had a cemetery dedicated to the deaths of their pasts as décor. Casual.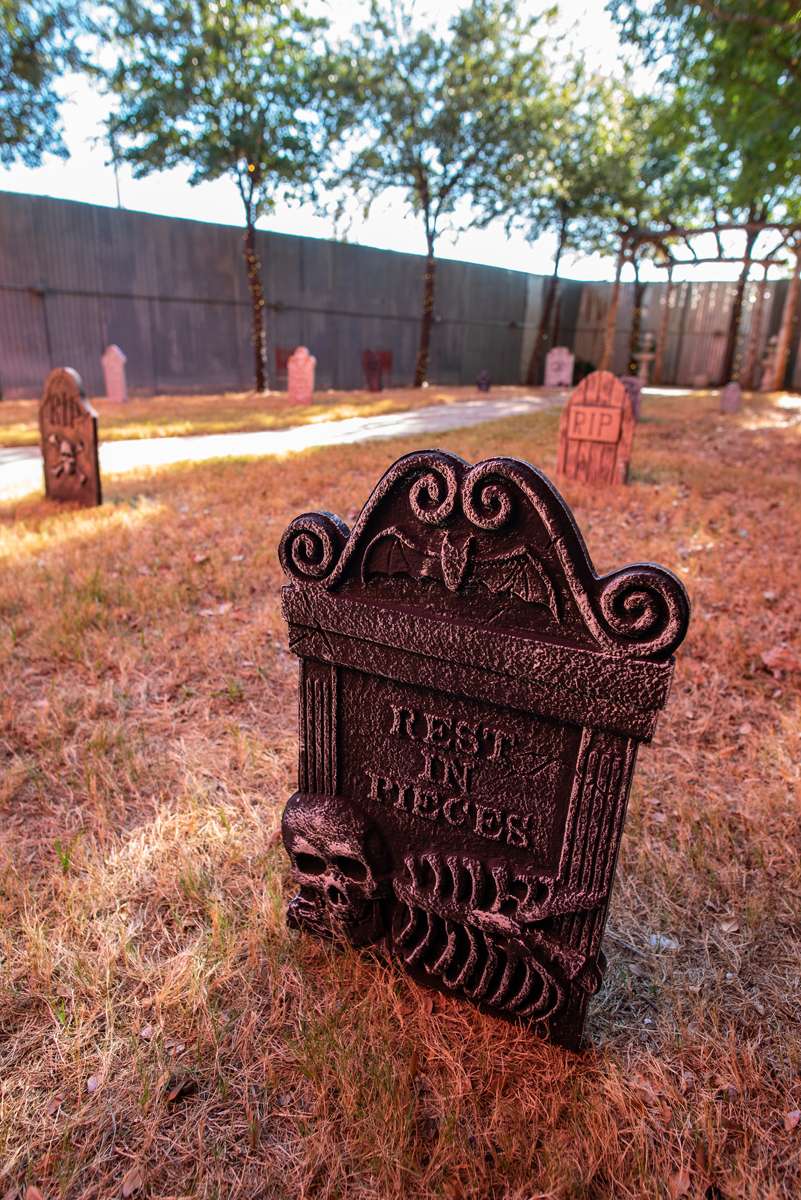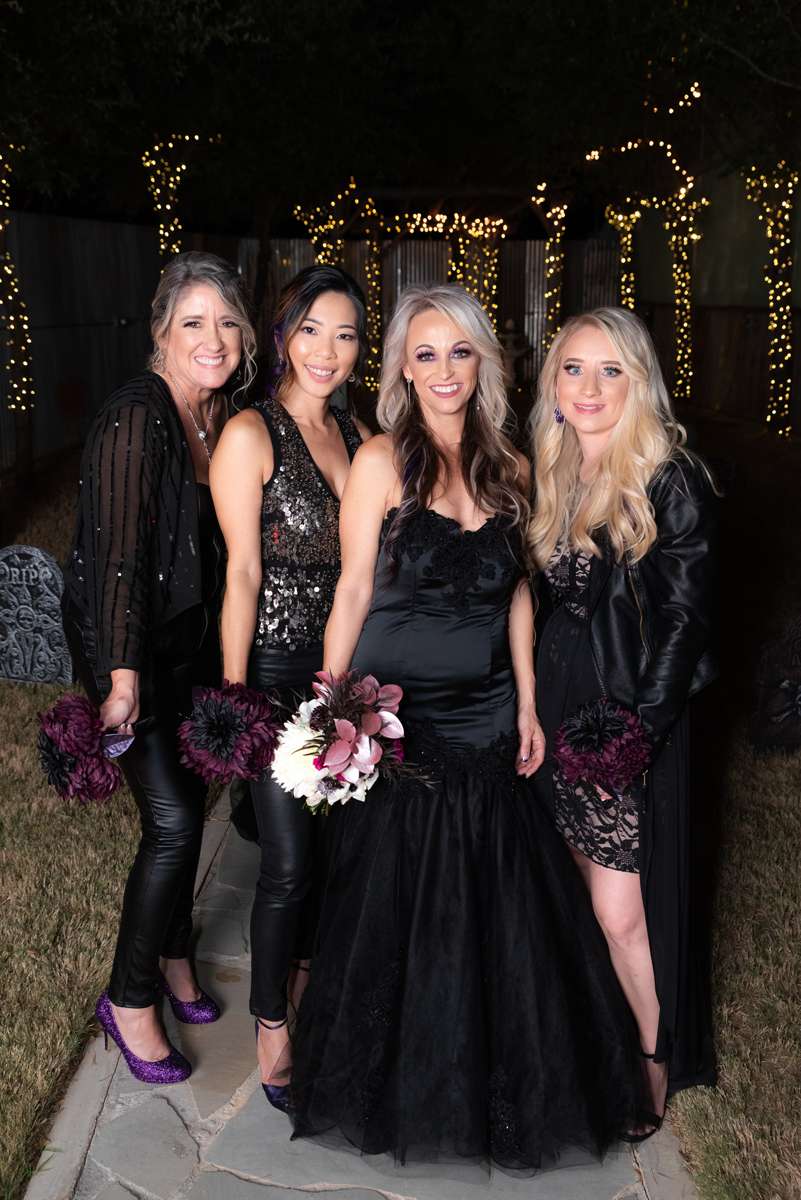 As they both grew up listening to rock n roll, this time around they vowed to do things their way – non-traditional and exactly as they wanted. "The entire wedding from the custom made rings, through to the rock n roll attire and rock concert reception were unique to us," said Candy. "We started talking about what we wanted from our wedding three years prior to it, so to see it all come together and the dream become a reality was awesome."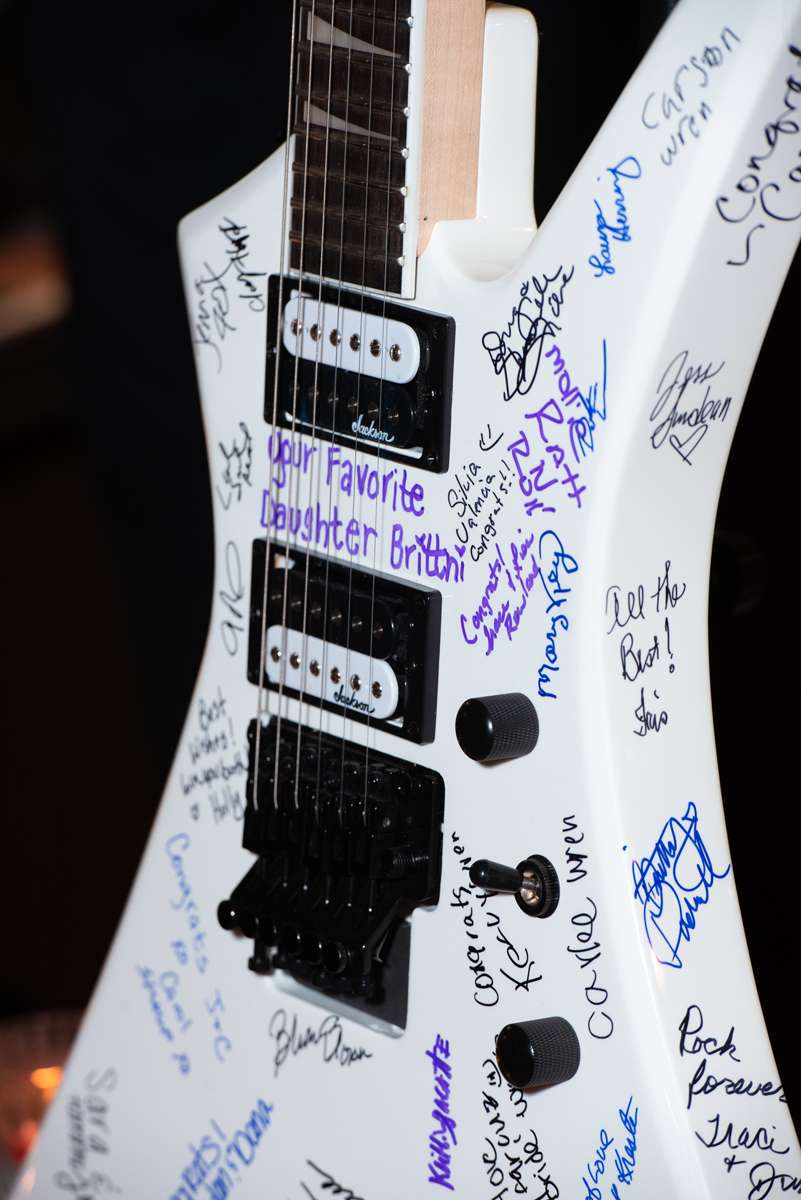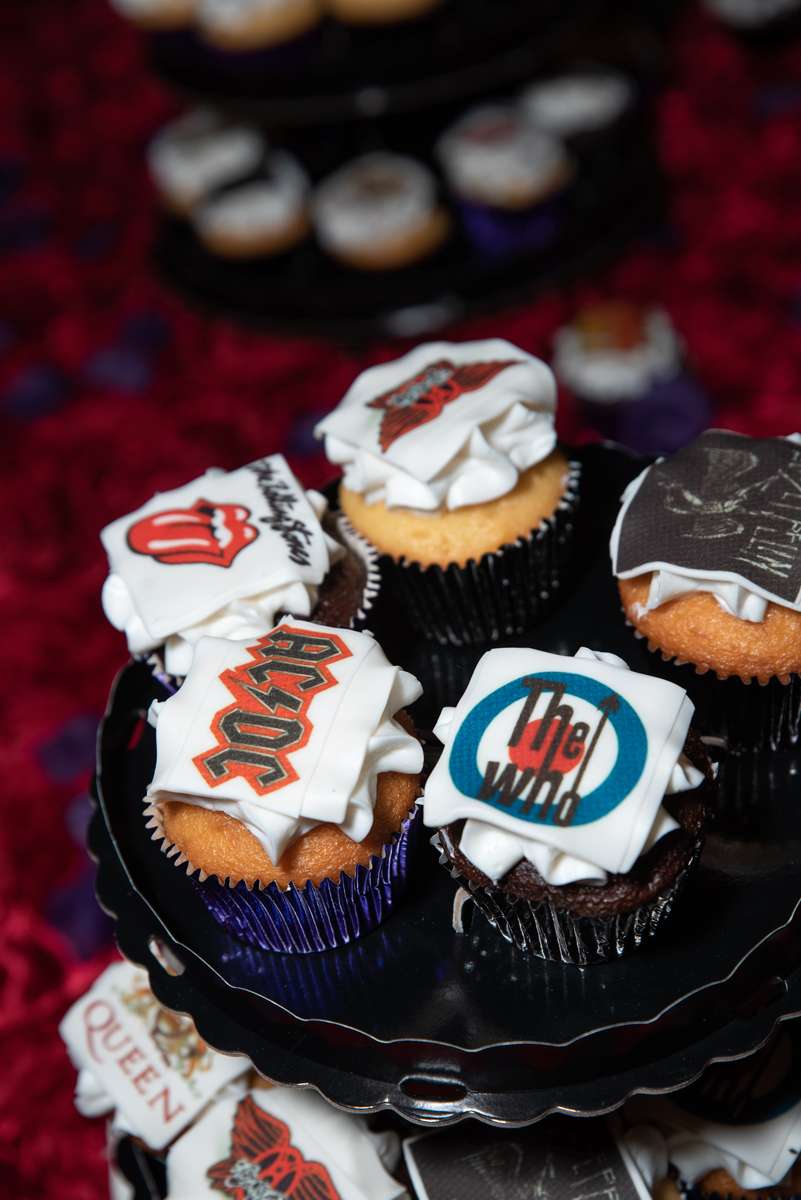 The bride had a custom made black wedding dress, and the groom, a custom suit replicated from the John Wick movie. The wedding party wore rock n roll inspired outfits; the groomsmen in tuxedo jacket and trousers with their favourite rock bands' t-shirt underneath, and the bridesmaids were in in plenty of leather!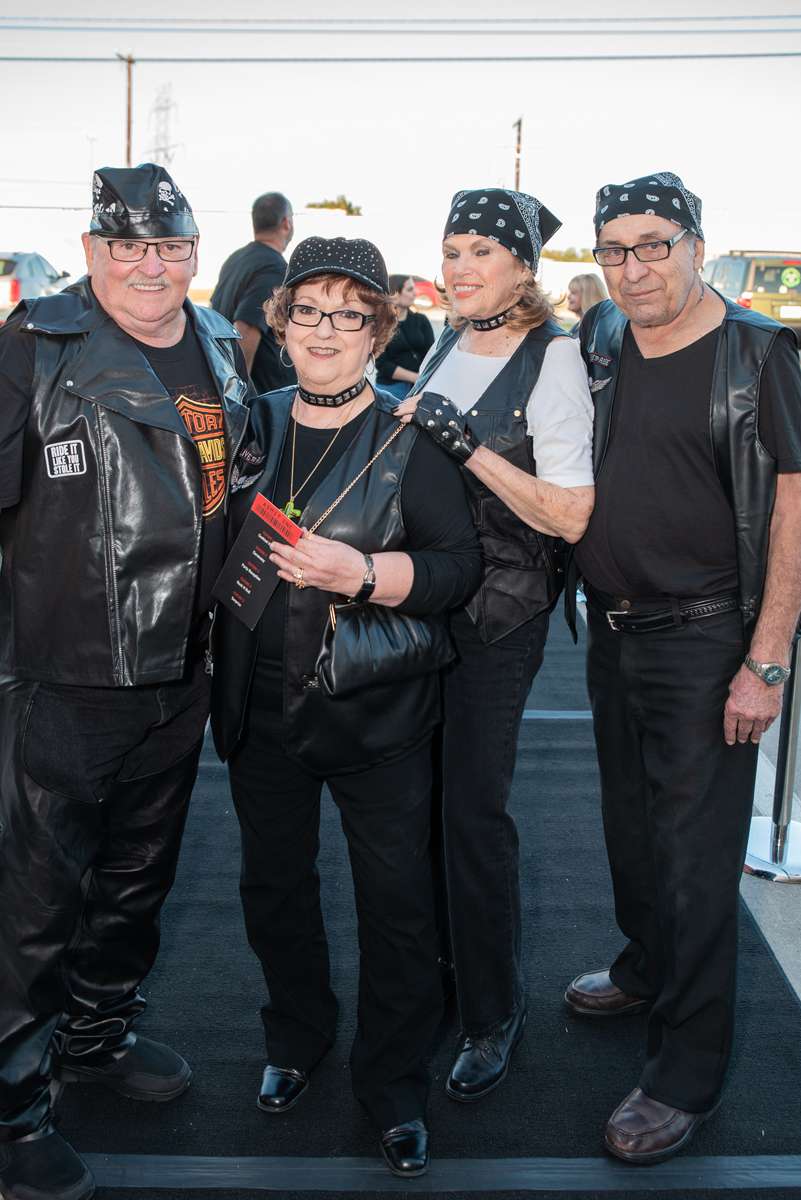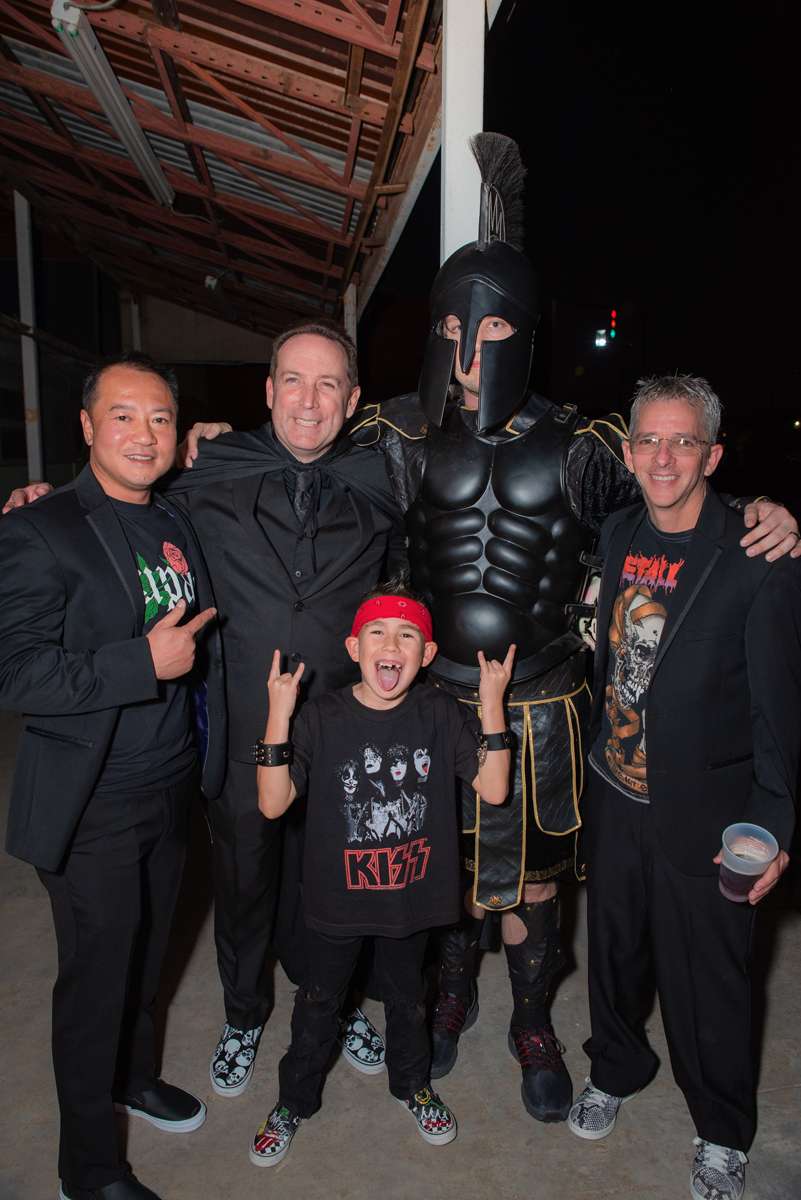 Their favourite part of their day was the ceremony. After all guests were seated, their son-in-law, dressed as a Centurion, carried a large wooded cross down the aisle and on his knee, spiked it onto a stand. Next the Pastor and his wife road in on a motorcycle and walked down to Stryper's To Hell with the Devil. The groom then walked down the aisle playing a rock version of the wedding march on his electric guitar, they both went on stage, with the pastor on the drums, to play a rock song called GOD Rocks. The ring bearer, complete with mohawk, threw guitar picks into the crowd,  then each person of the wedding party walked down to their favourite rock song. Finally, Candy walked down the aisle through smoke to AC/DC's Back in Black.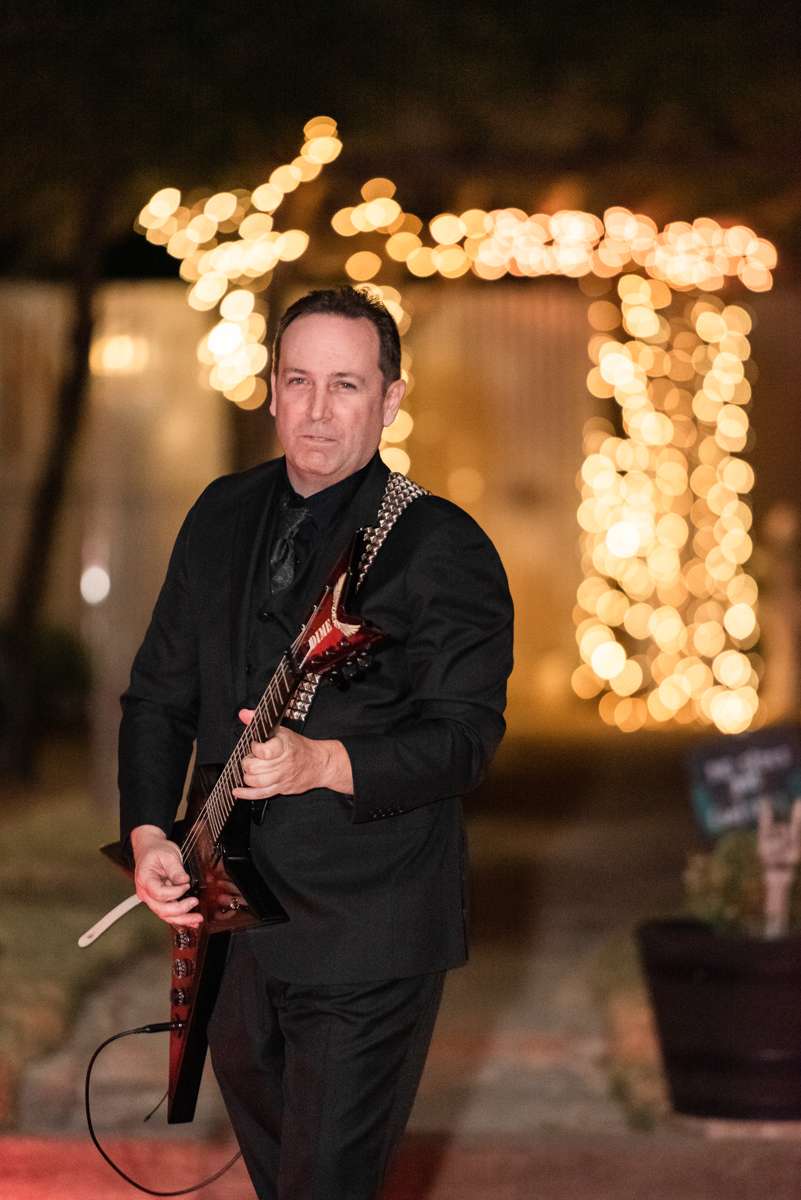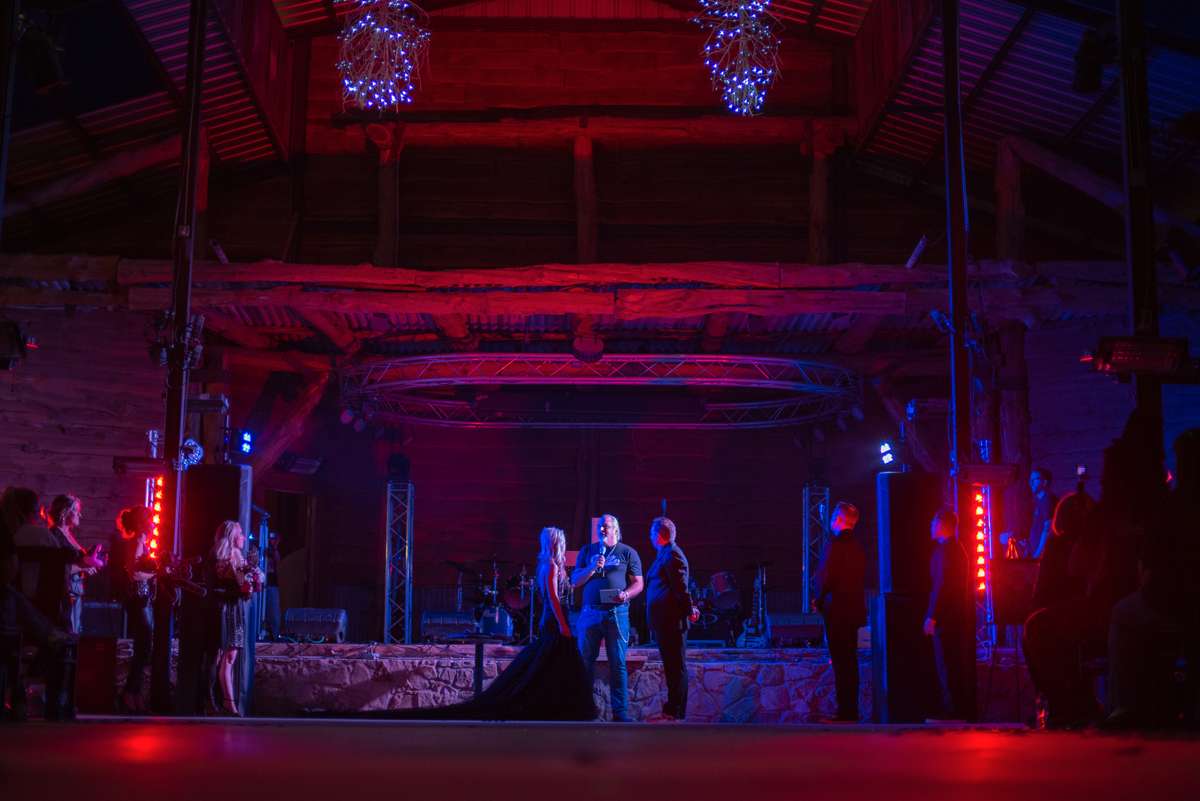 The biggest portion of their $25,000 budget was spent on their custom made rings – it's the only bit you get to take through into married life with you, after all! They saved by doing their own flowers, and were very lucky to have help from friends – from DJ to decorating, their loved ones pitched in to give them the day of the dreams. All decorations were made themselves, with centrepieces made from alcohol bottles painted in rock n roll themes.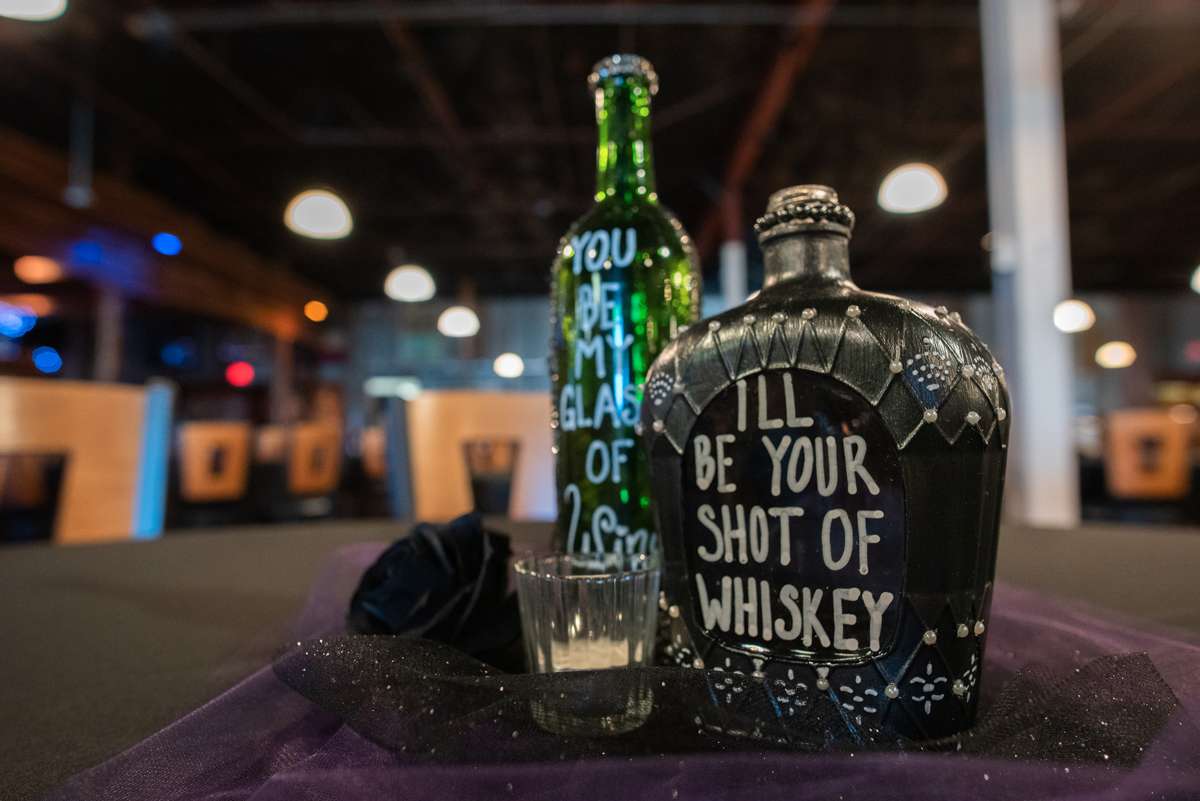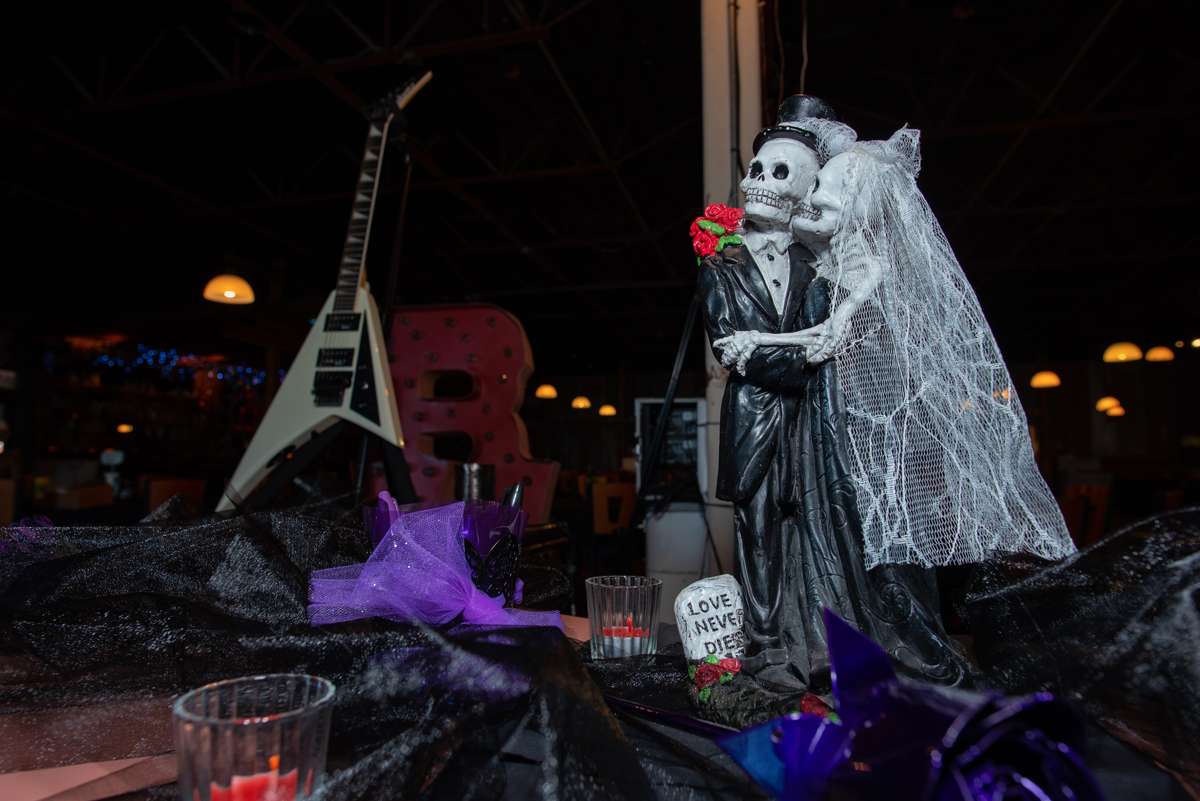 "It was stressful and took a lot of time to put together – we both have big careers, so it was difficult," Candy admitted. "Our advice to future couples would be to enjoy the adventure and try not to get caught up in the stress – embrace it! And be yourselves! That is so important – it's your day. Make it what you want it to be."