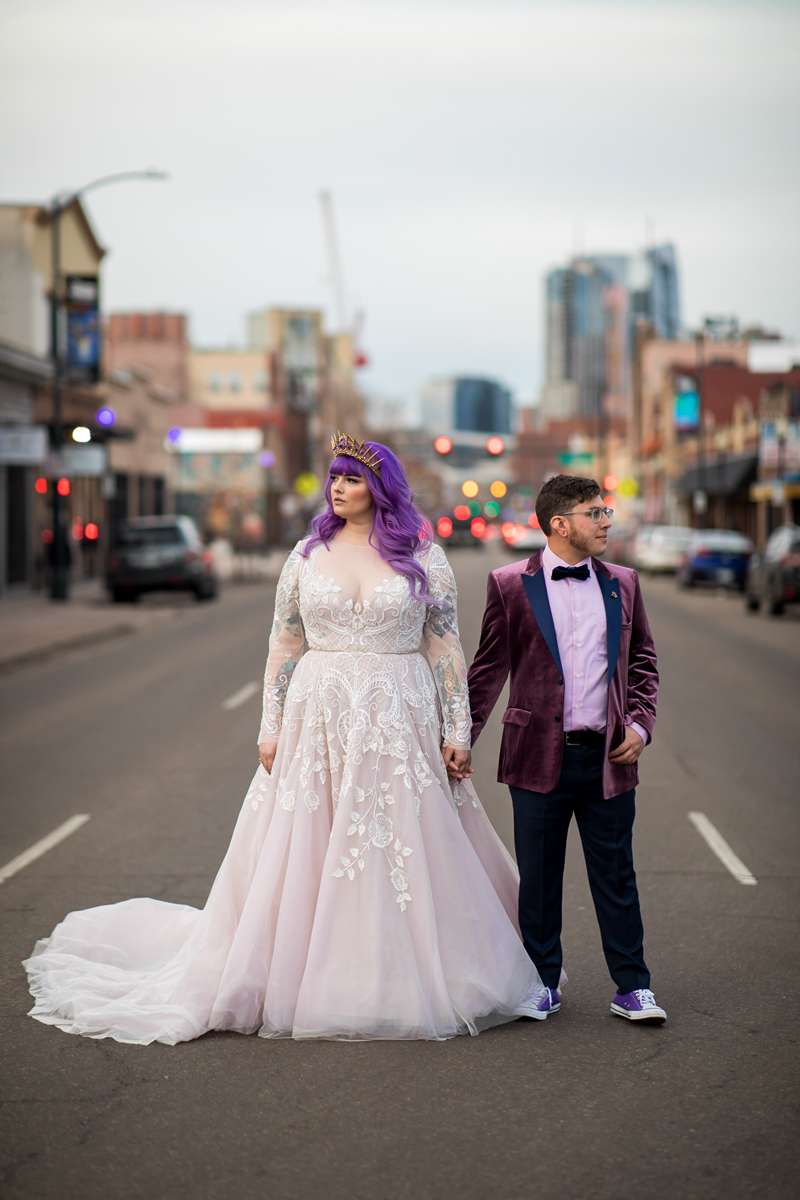 Lauren, who is a witch, always wanted a repeating number wedding date so when she married Alex and 22nd February 2020 was an option, she jumped at the chance! They were married at Skylight, an event's space in Denver and were inspired by Lauren's passion for witchcraft as well as plants and crystals for the theme of the day.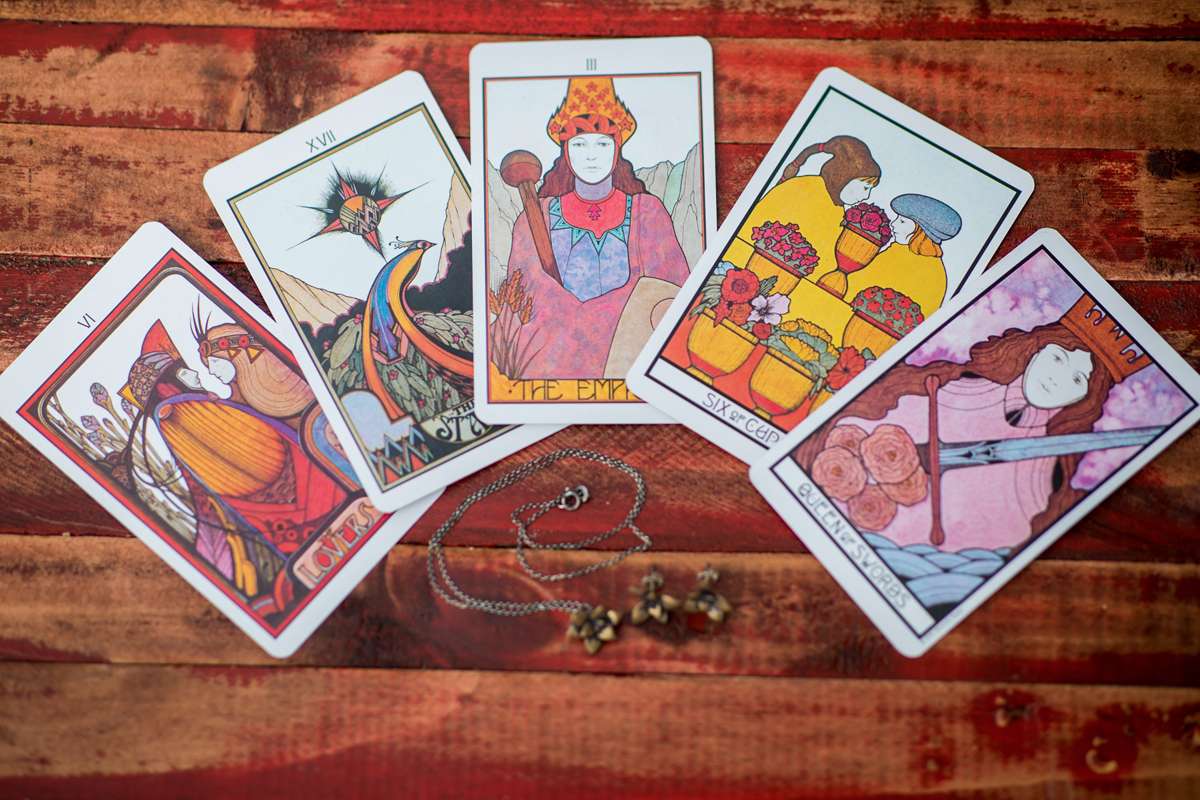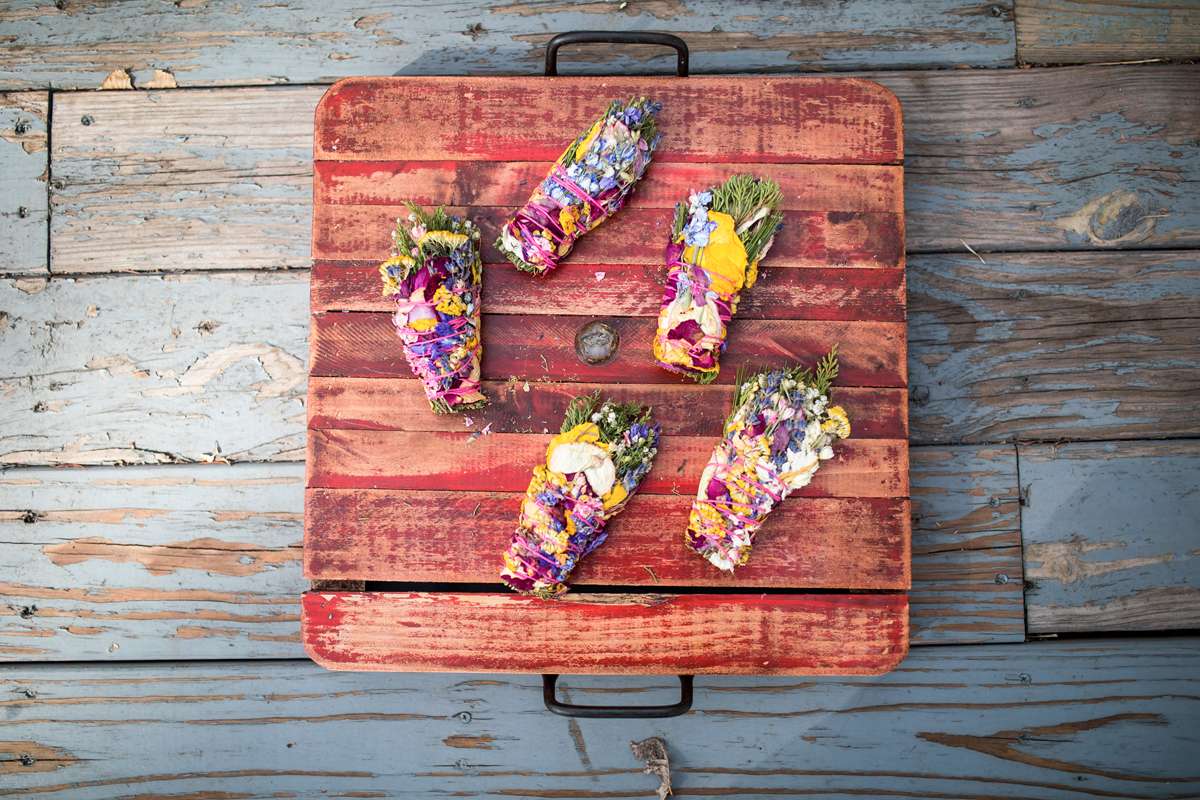 "We are not traditional people", Lauren began. "I knew as soon as we got engaged that I didn't want to be a traditional bride – I knew my hair would be purple (my natural colour!), my dress wouldn't be white and that we would have all our favourite music involved."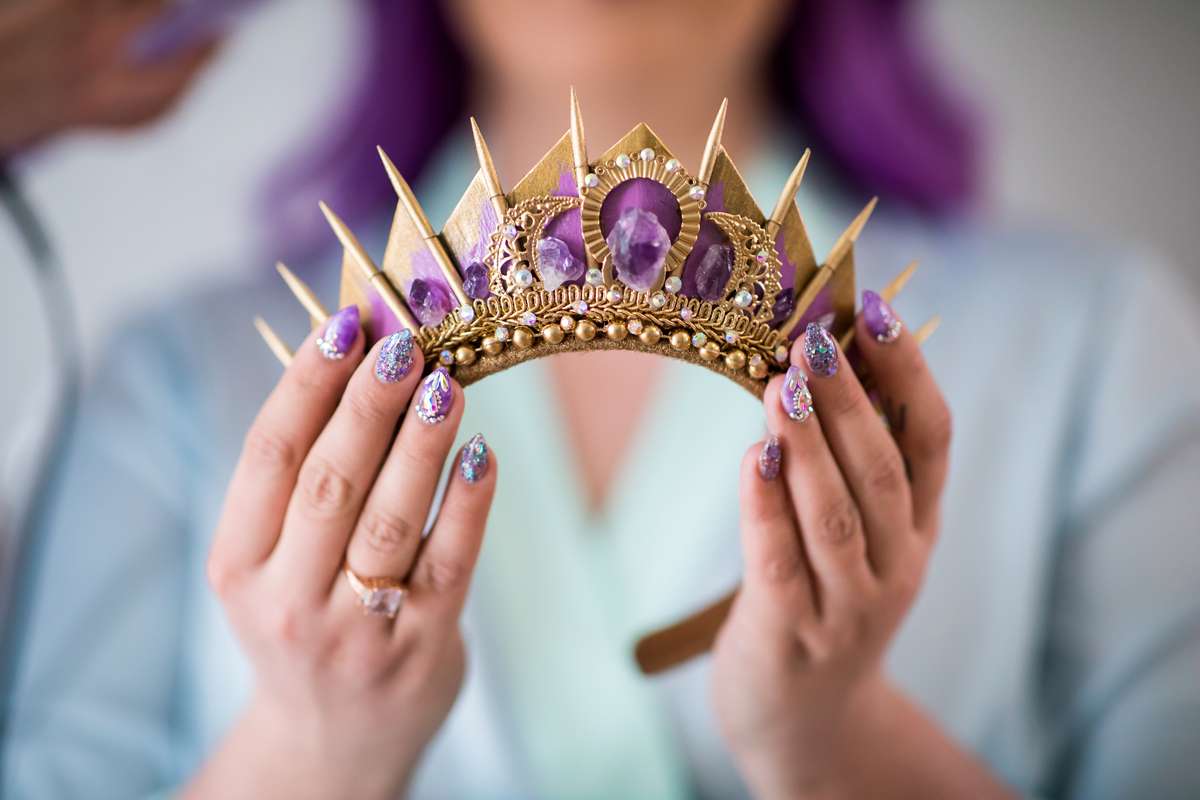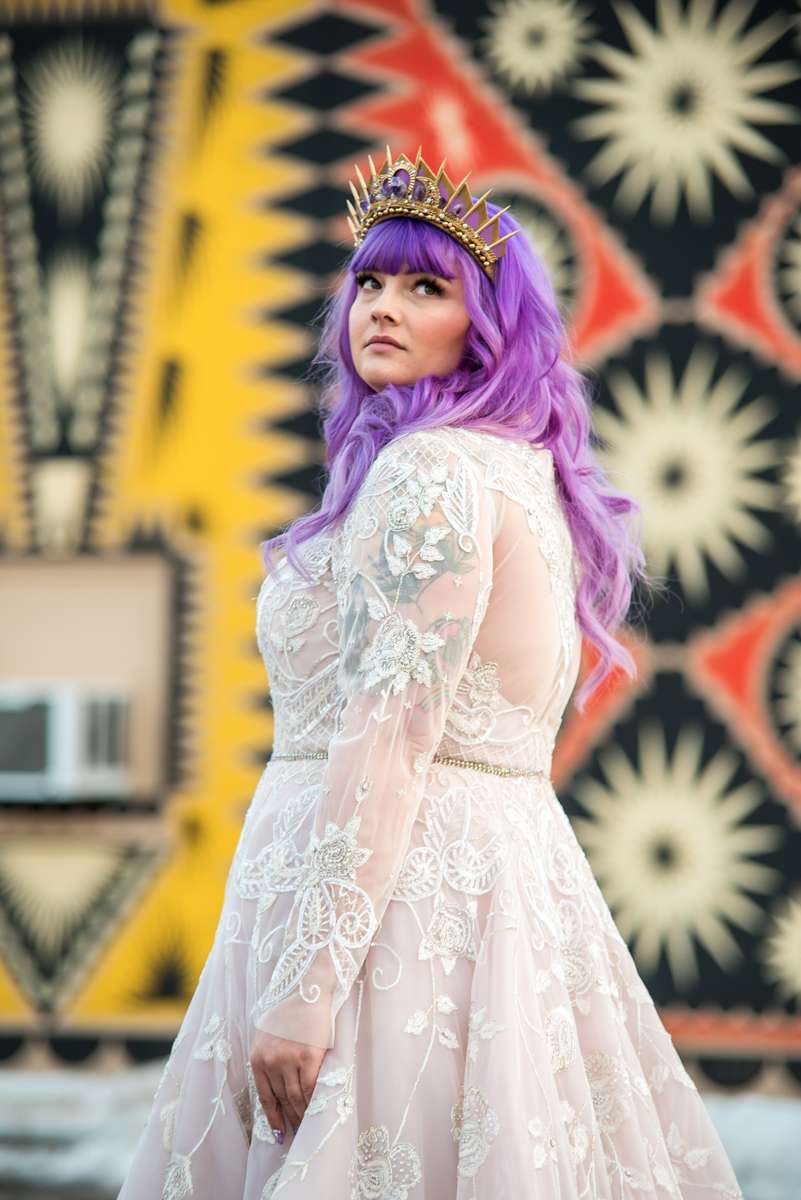 The day began with Lauren doing tarot readings for each of her bridesmaids while they were getting ready. Each bridesmaid also carried a sage bundle instead of traditional bouquets and Lauren carried a giant amethyst geode that she had blessed. her purple dress was by Hayley Paige which she wore with unicorn Toms and amethyst earrings that her mother also wore on her own wedding day.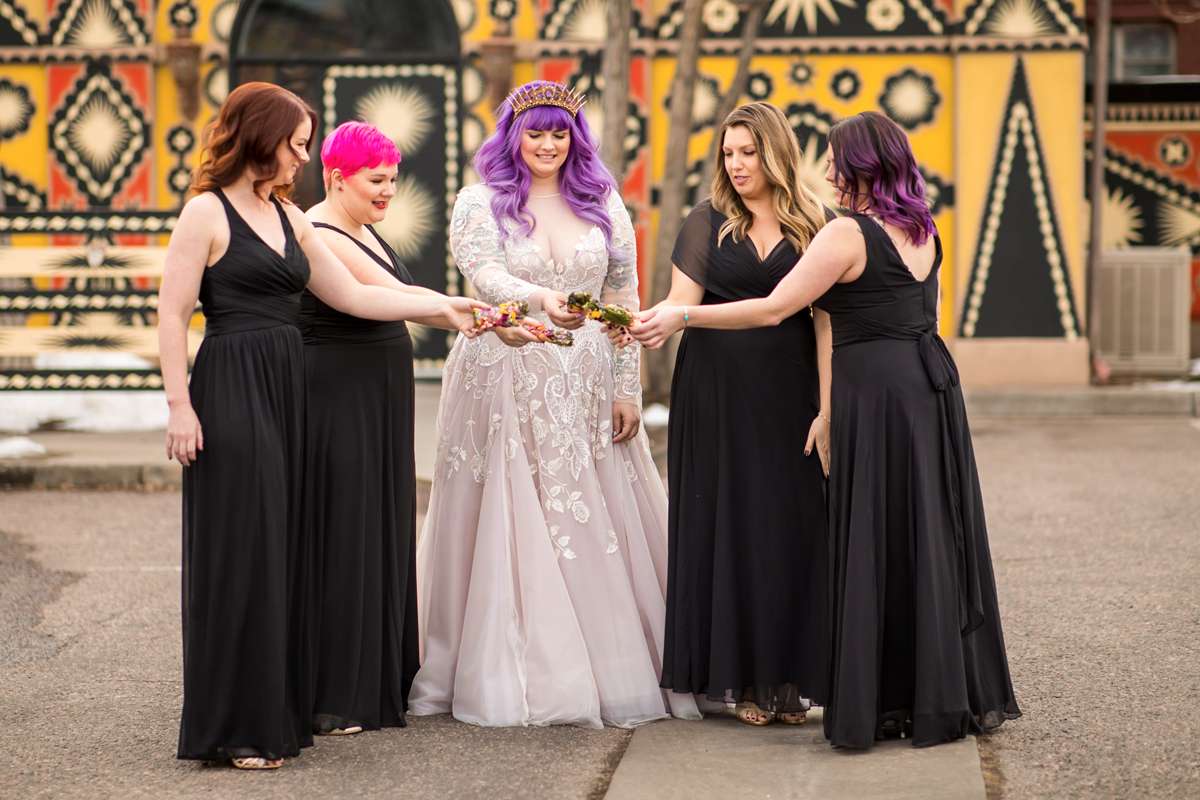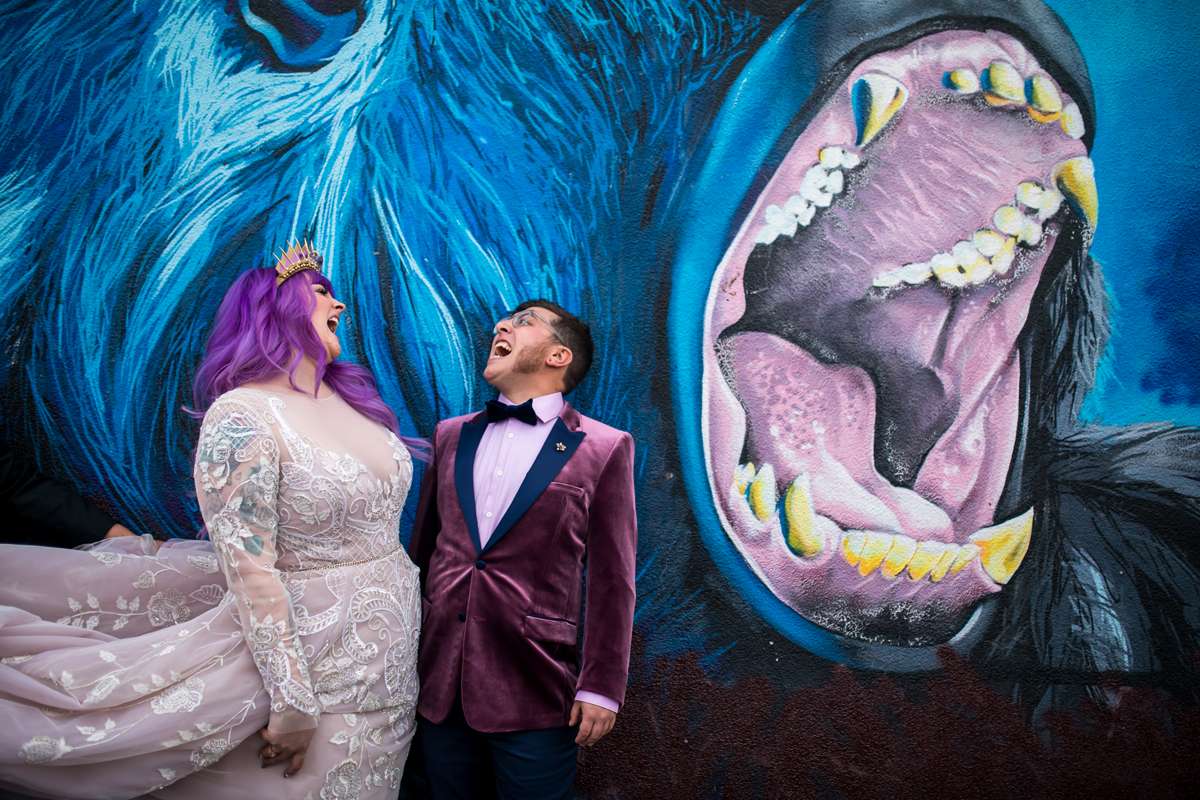 The ceremony was led by their best friend and former roommate. It was a very meaningful ceremony. "Our bridal party walked out to Sun, Arise! by Phosphorescent and I walked down to Song for Zula by Phosphorescent. After we kissed, we left to I Would Die 4 U by Prince – Alex's favourite artist. We wrote our own vows and Chris wrote the most beautiful ceremony I have ever heard. He incorporated some traditional talking points with personal anecdotes and truly tailored it to our desires. We performed a candle ritual for those who have passed; our mothers each lit smaller candles for Alex and I to use to light a larger candle. We also planted a jade plant. Each set of parents brought dirt from our respective homes (Alex: Michigan, Lauren: North Carolina) to signify our families coming together."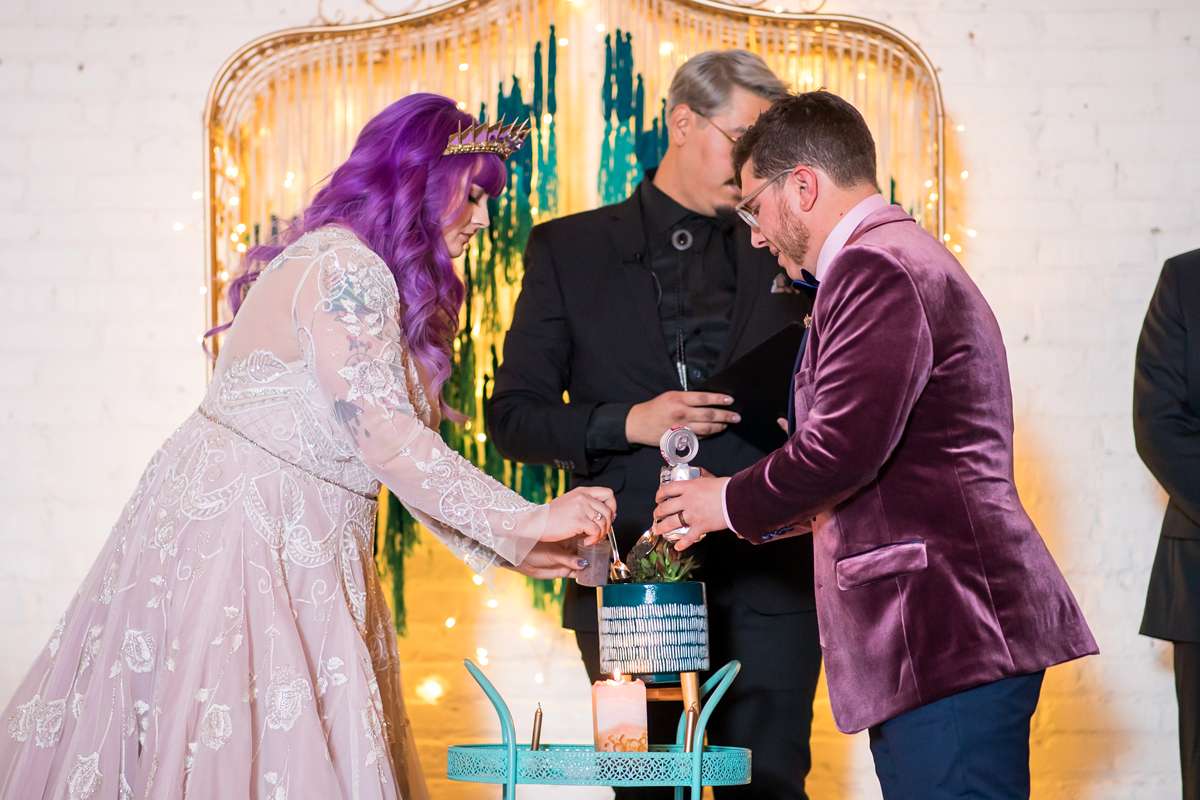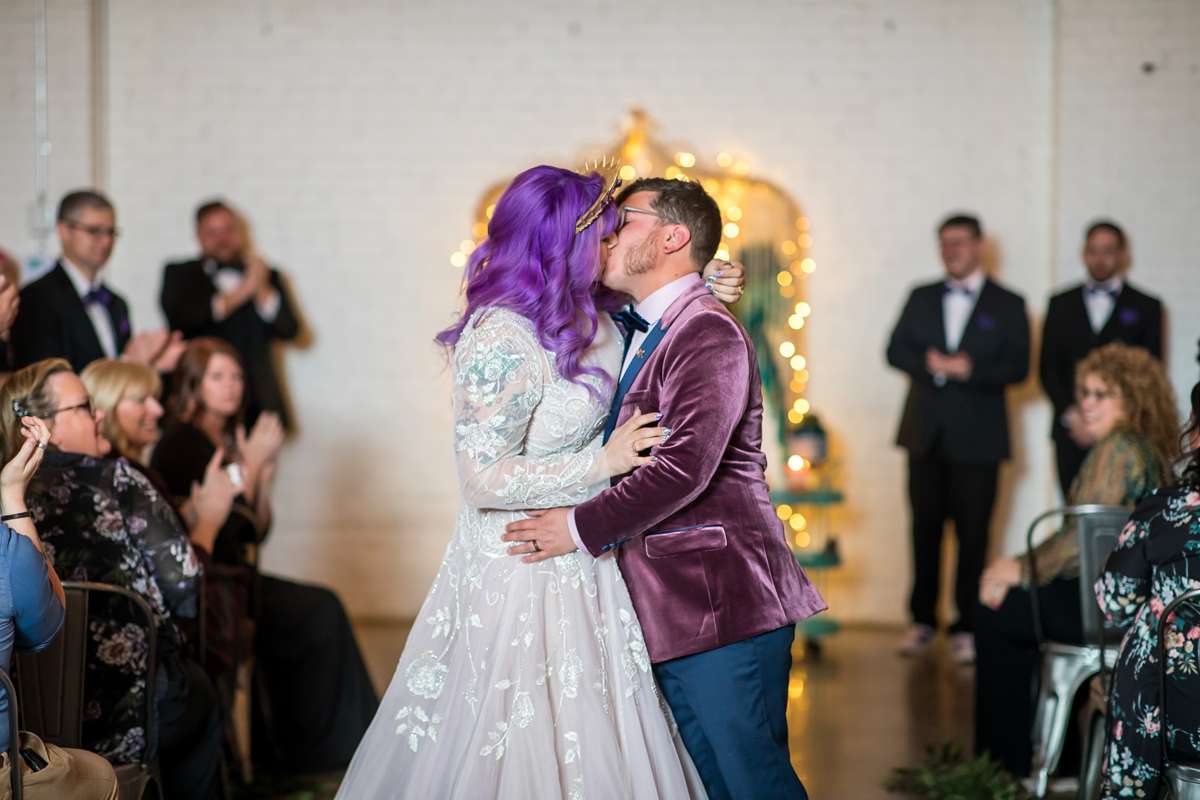 The table names were some of their favourite artists (including the Mountain Goats, Lizzo, Fleetwood Mac, David Bowie, Prince and Wu Tang Clan. All of the decorations were DIY including the table decor, the ceremony arch, photo booth accessories, stationery and welcome signs. They didn't have a cake, opting for plant and crustal themed cookies instead! They also had geode inspired candles everywhere bought from Amethyst Amber.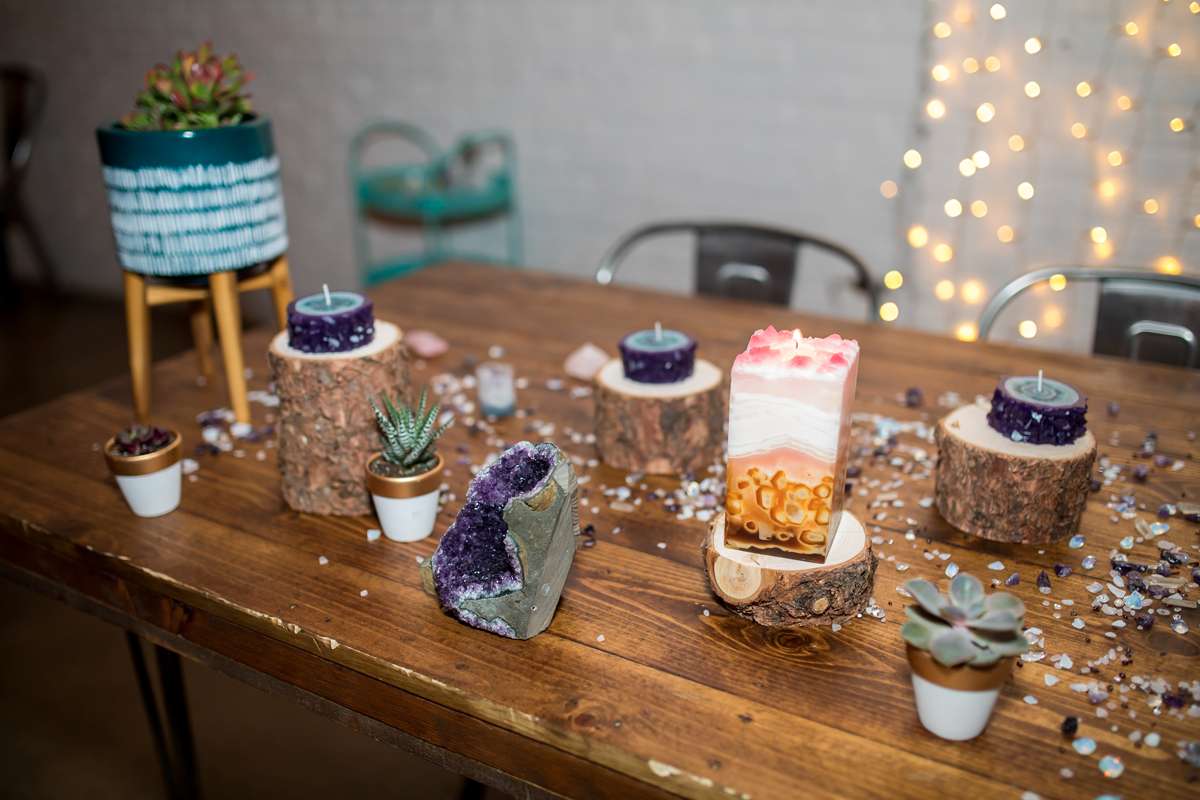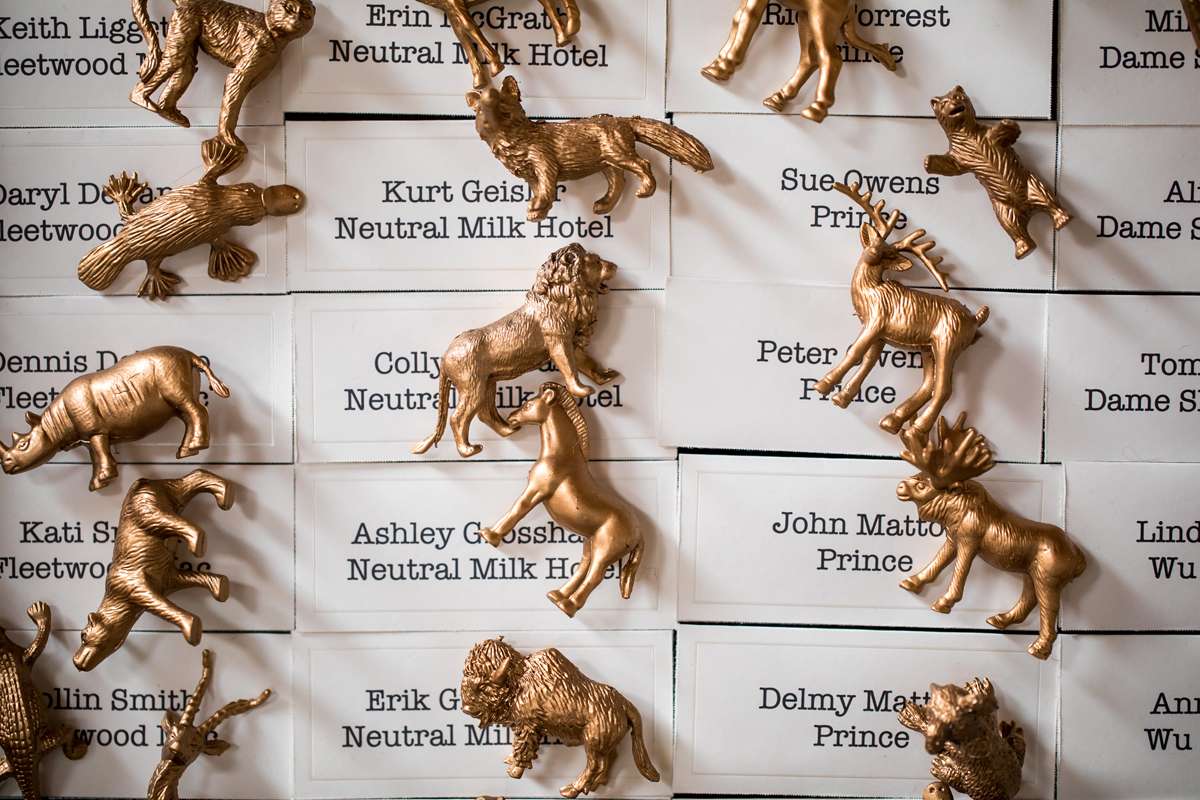 The entertainment was also perfectly on theme, they had a friend do tarot and palm readings for the guests. The day ended with both the bride and groom throwing a bouquet, made from paper flowers stuffed with lottery tickets!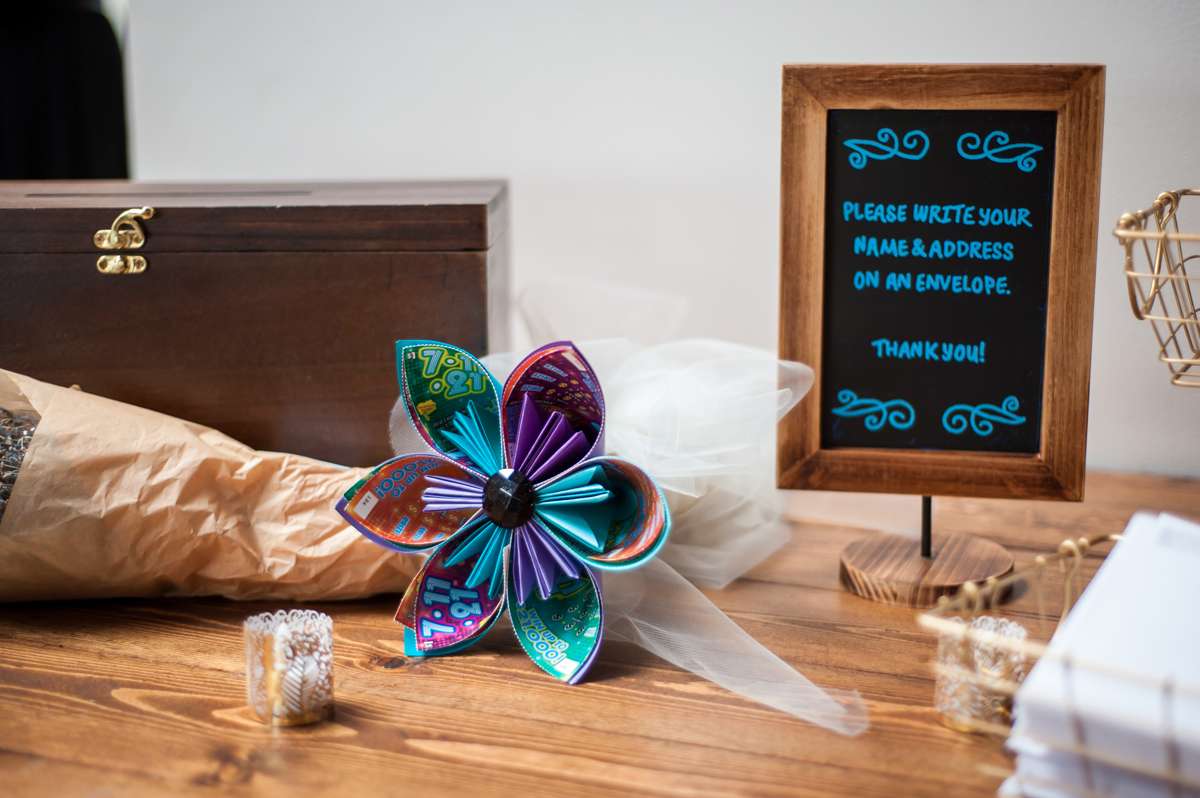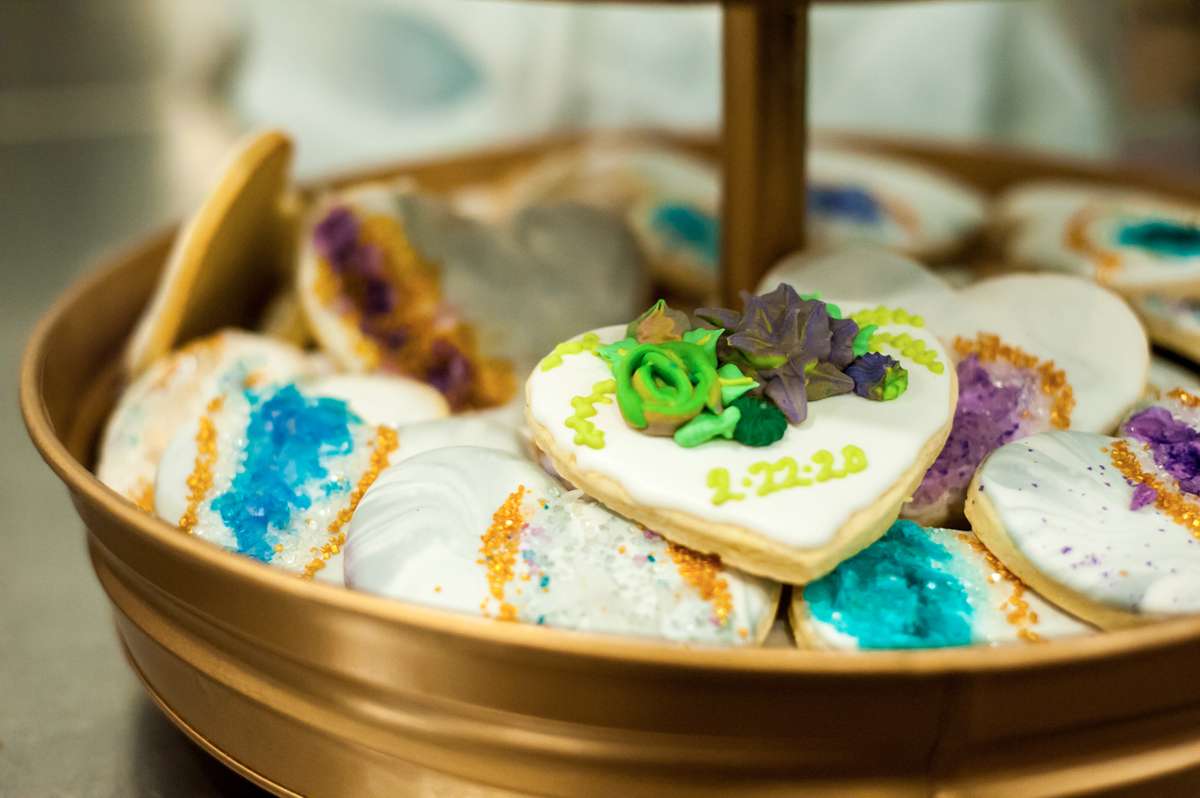 "Our day turned out perfectly", Lauren concluded. "We'd tell other couples to have a long engagement! We got engaged in September 2018 and began planning
immediately. We needed that time, especially with me working three jobs and
completing my masters."