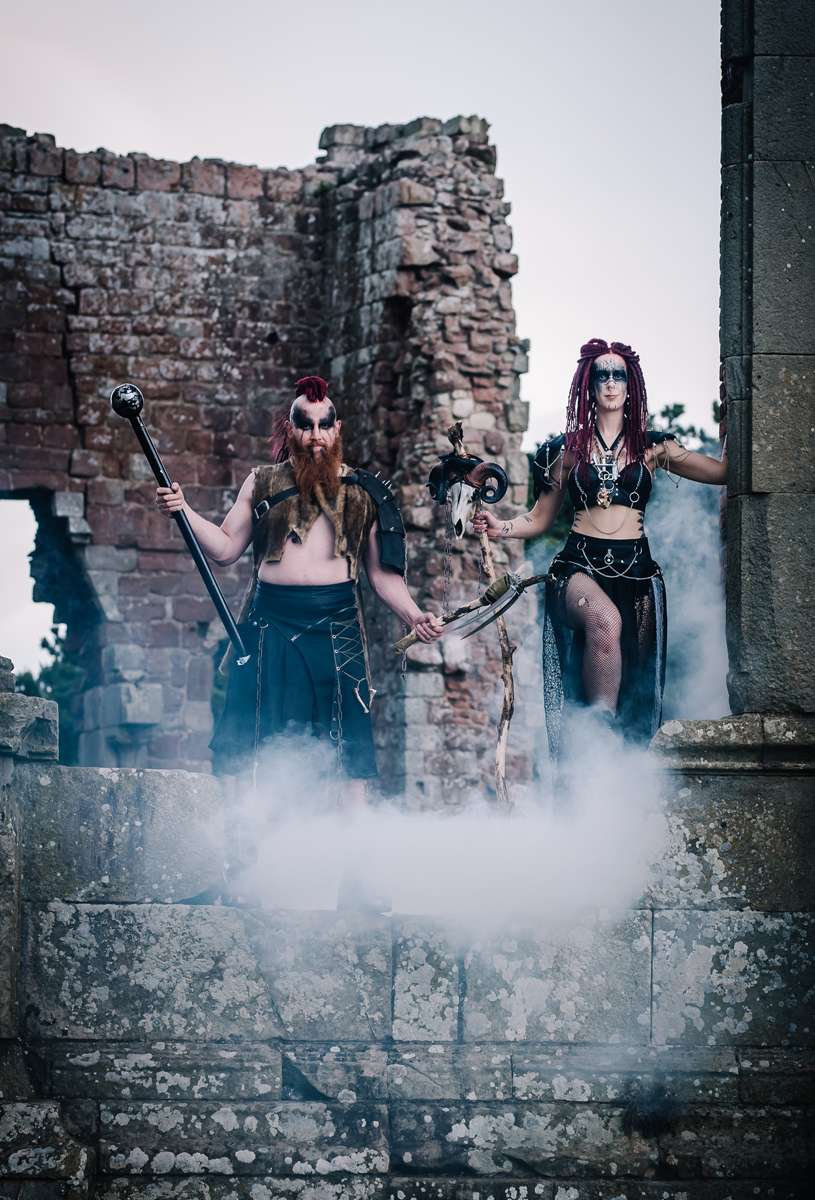 After not getting the photos they really hoped for at their actual wedding, Anastasia and Kenny decided to do a shoot to re-stage their day to do just that! They chose Moreton Corbet Castle as the location, Fran Hansen to do the most insane (in a good way) viking inspired makeup on them both and Birgitta Zoutman to take the photos.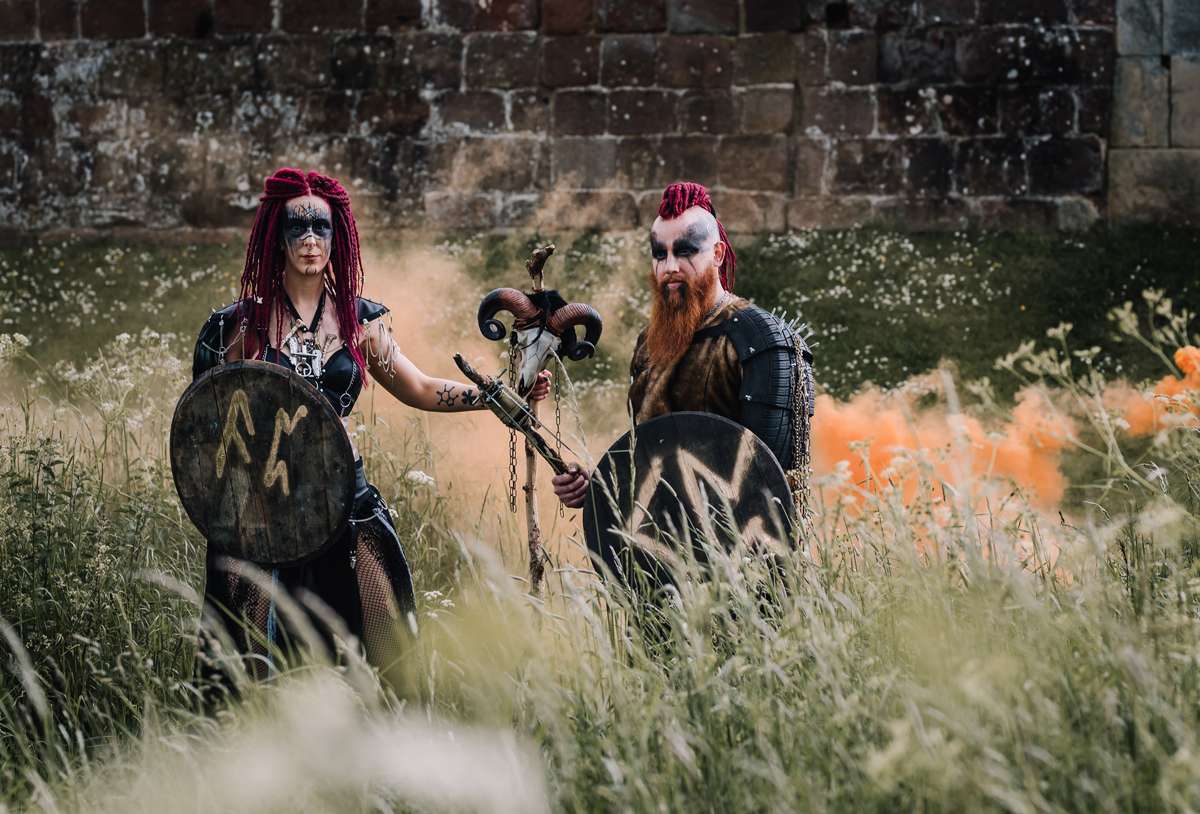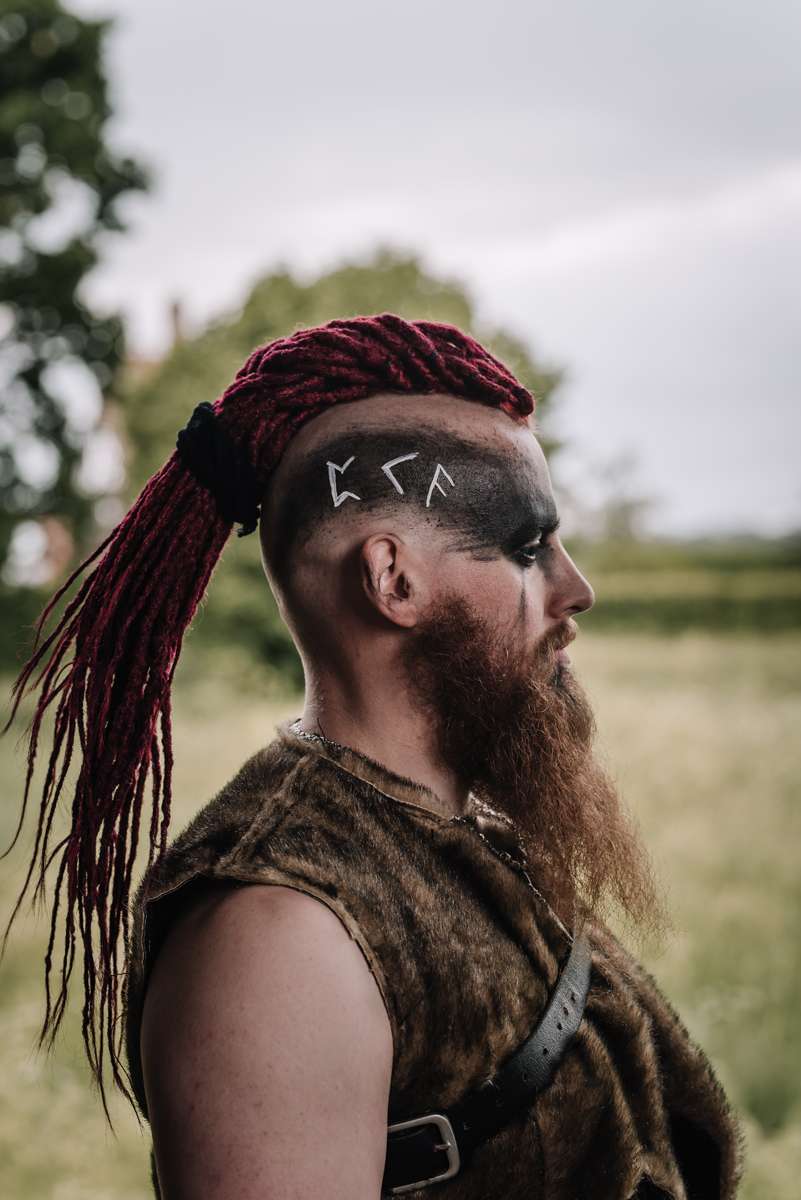 "For our ceremony we wanted something from the heart and soul, and we were drawn to waterfalls for the handfasting location", Anastasia explained. "Our re-shoot was an amalgamation of themes that we both loved, merging the possibility of a post-apocalyptic dystopian future with Norse / Celtic heritage. The idea that if society crumbles, once the electricity fades, the last battery runs flat and the gods of technology abandoned us. Mankind will turn again to the old gods for guidance and protection."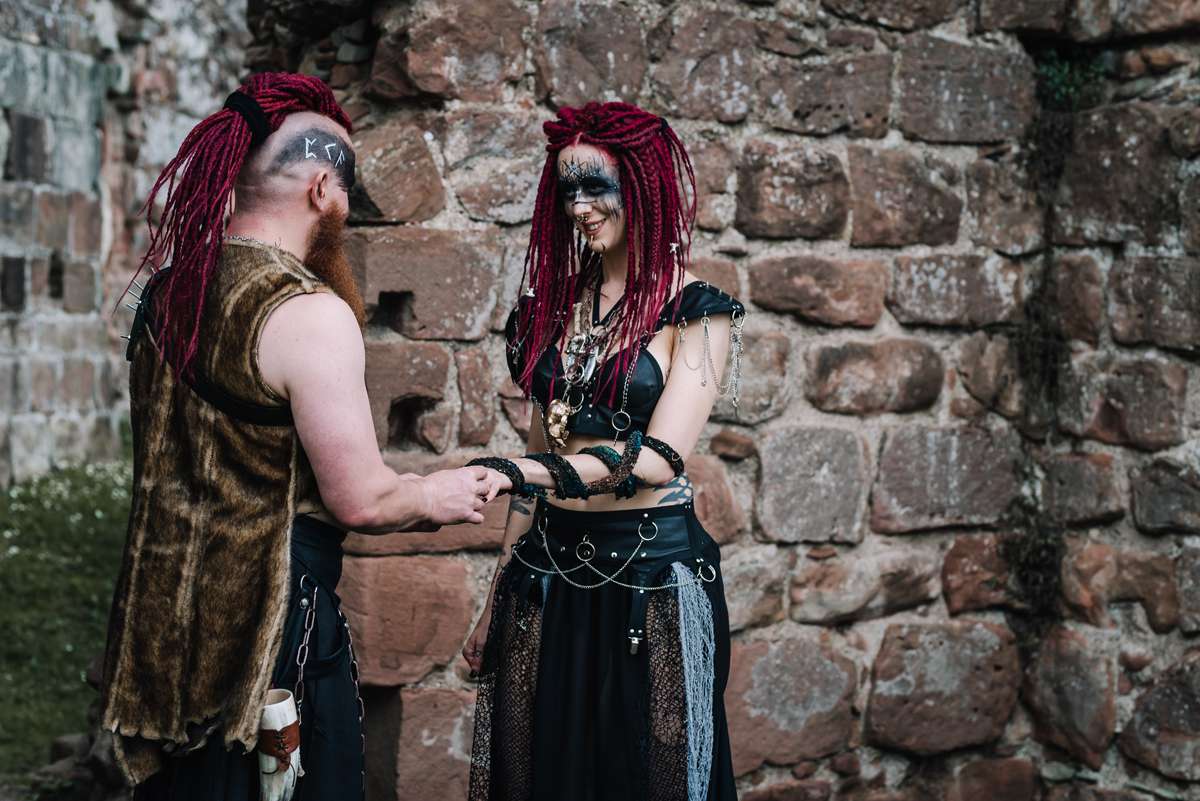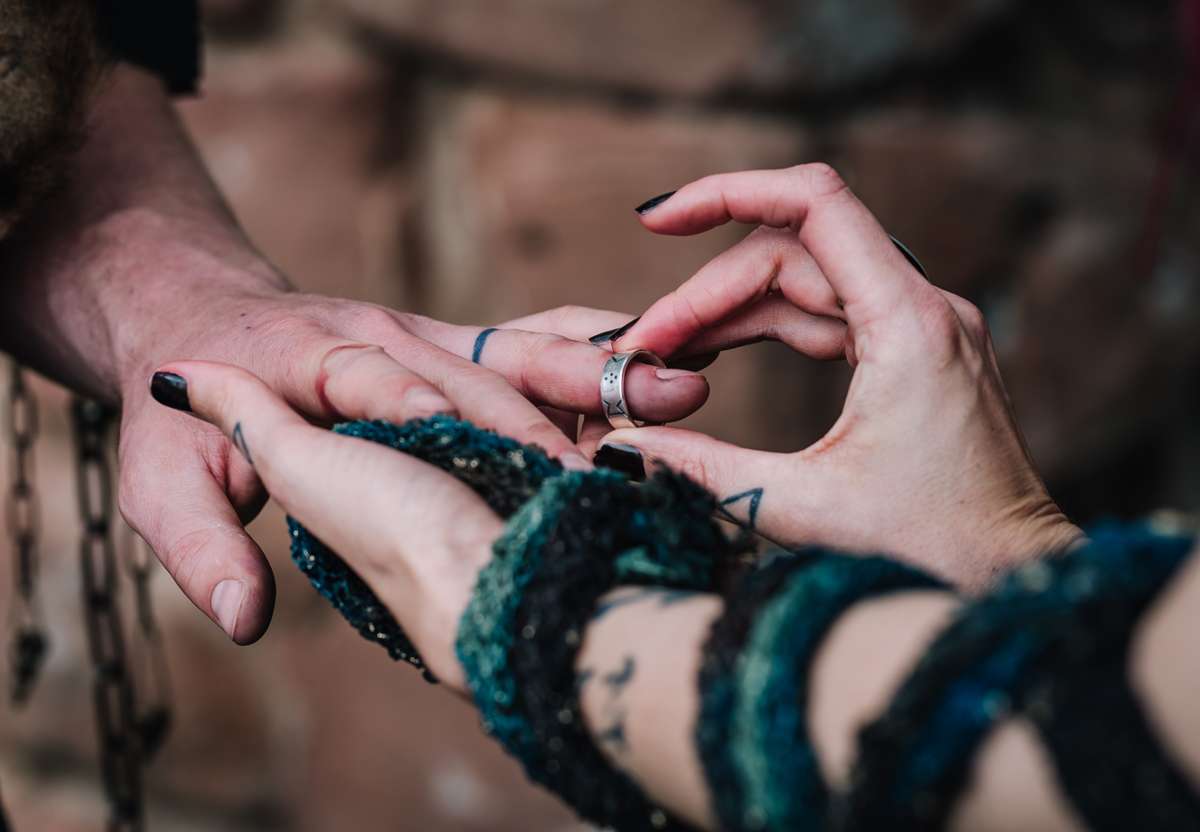 Anastasia wore a customised bodice and skirt from BlackPearlAltFashion with one New Rock and one Dr Marten boot and Kenny was in a customised Kilt from Punk Rave, a faux fur jacket and a homemade armour.
"The ceremony was a wonderful experience and our only regret was the lack of photos. When it came to discussing the re-shoot, we very quickly realised that we'd struggle to re-create the evening, and we'd always see it as less real. Ideas then started flying around, and we settled on our theme. We then scoured Instagram and Pinterest for inspiration, creating a huge moodboard of clothes, jewellery, makeup and hair ideas. Filtering them down to ideas we could create ourselves (with limited sewing skills) we adventured to DIY stores, haberdashers, and woodlands, gathering materials to create our outfits and props"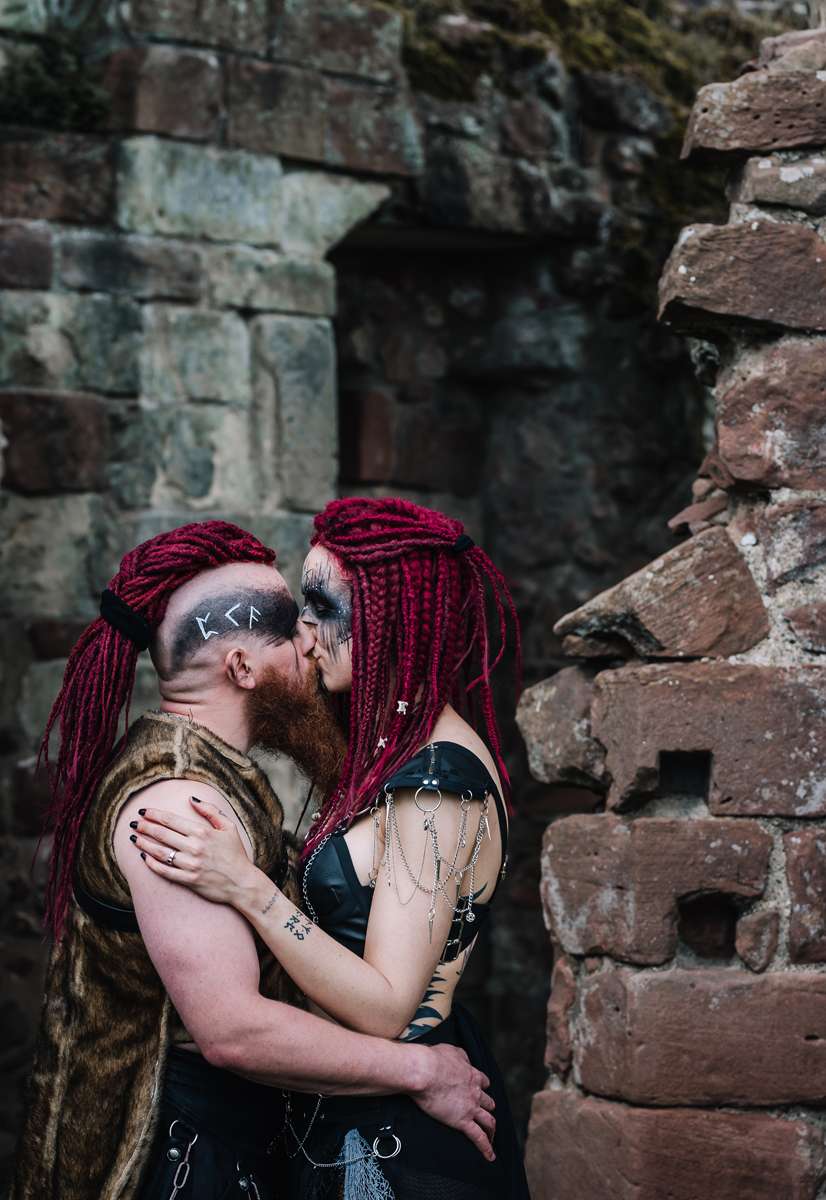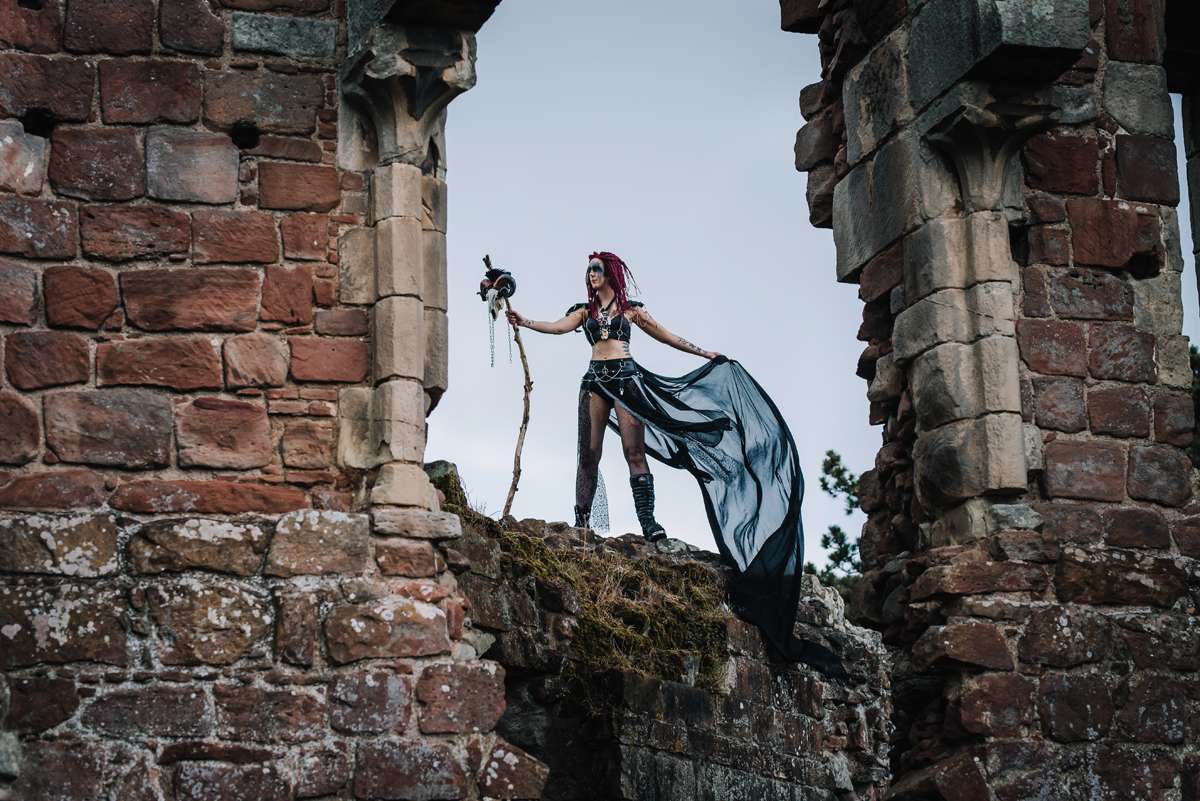 "Fran created beautiful mock ups of the makeup ideas and transformed us both into Wasteland Norse warriors. It rained every day on the lead up to the re-shoot and the day was no different. We were blessed with dry intervals and an atmospheric sky, allowing us to capture images (and darting for cover in-between cloudbursts). As we recreated the handfasting, walking towards the archway, it felt every bit as real as our sunset ceremony, tying the knot and exchanging rings. We explored the idea of life in a dystopian wasteland future, once no longer technology led, old ways and superstitions would rule people's lives. Resources would be fought over, and needed protecting. Poor decisions could mean starving. Any show of weakness would be exploited. We captured consulting the bones and preparing for battle. Ready to defend our united tribes."