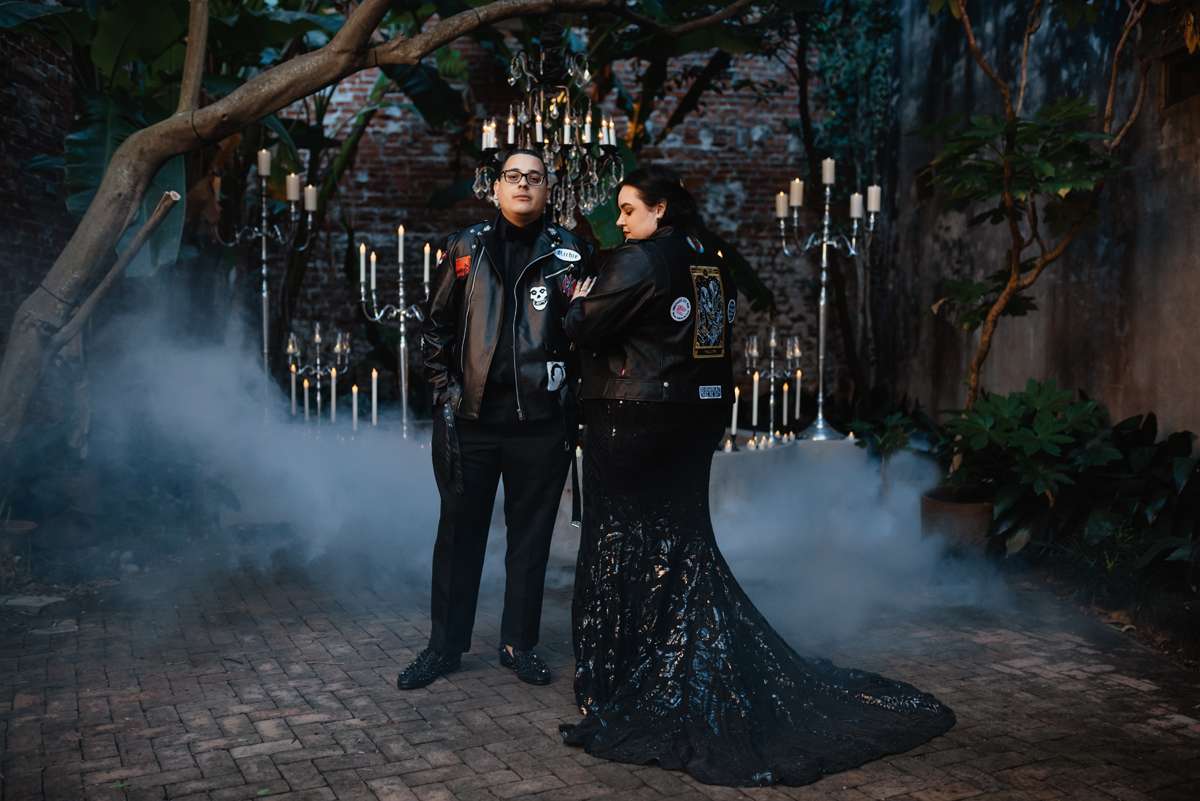 Renee and Richie love candles but aren't big fans of flowers, so they decided to not have any at their November wedding. Instead they incorporated fog machines, smoke bombs and candles to create a spooky ambience on the day. The bridesmaids carried incense burners, and as the couple walked up the aisle to be wed, they lit candles held by their guests to guide them. They were also heavily inspired tarot cards, incorporating them in the invitations, signs and centrepieces at the reception.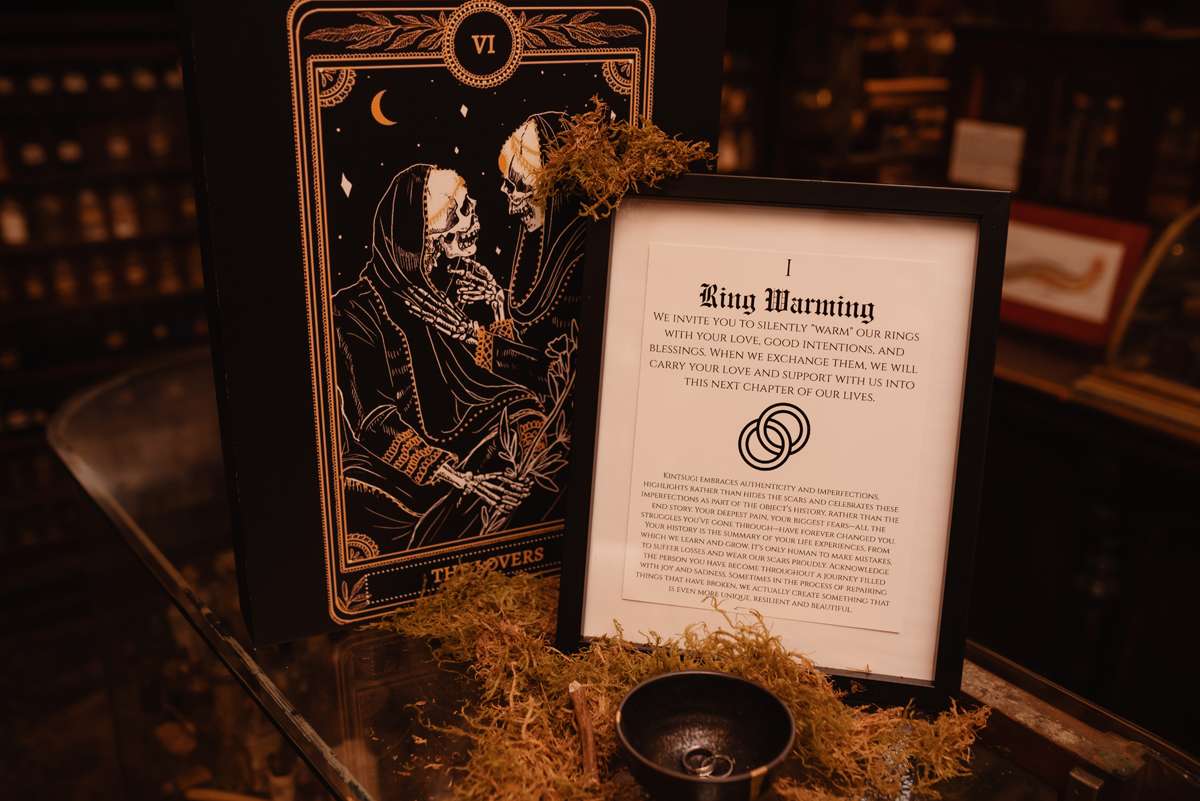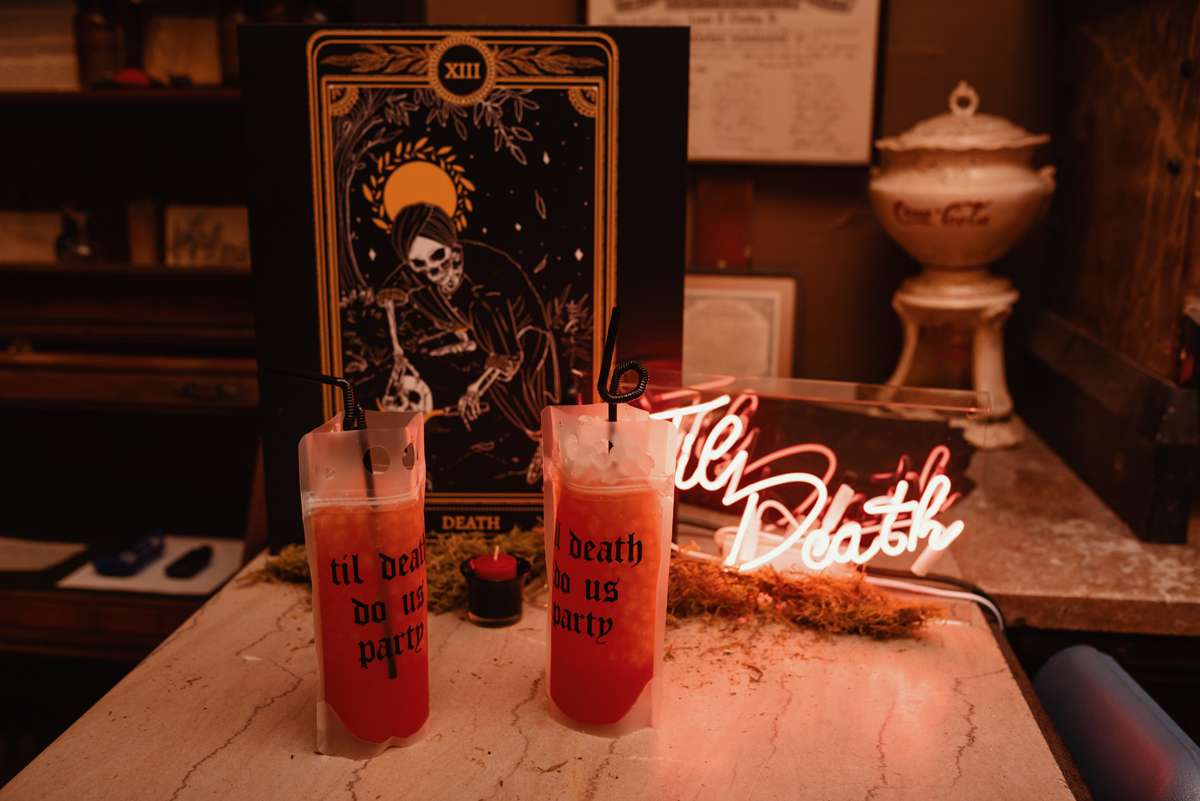 The ceremony was held the New Orleans Pharmacy Museum and one of their best friends got ordained so they could officiate their wiccan ceremony. "We gave him the free range to customise the ceremony it since he has known us so long", they explained. "We wrote our own vows and had guests bless our rings while they waited for the ceremony to start. When it started, we had lit candles, and each guest had an unlit candle which we then lit as we walked down the aisle. We then did our unity candle in my grandmother's silver. I had one of my sorority sisters do a reading special to us, we exchanged our vows then we second lined outta there!"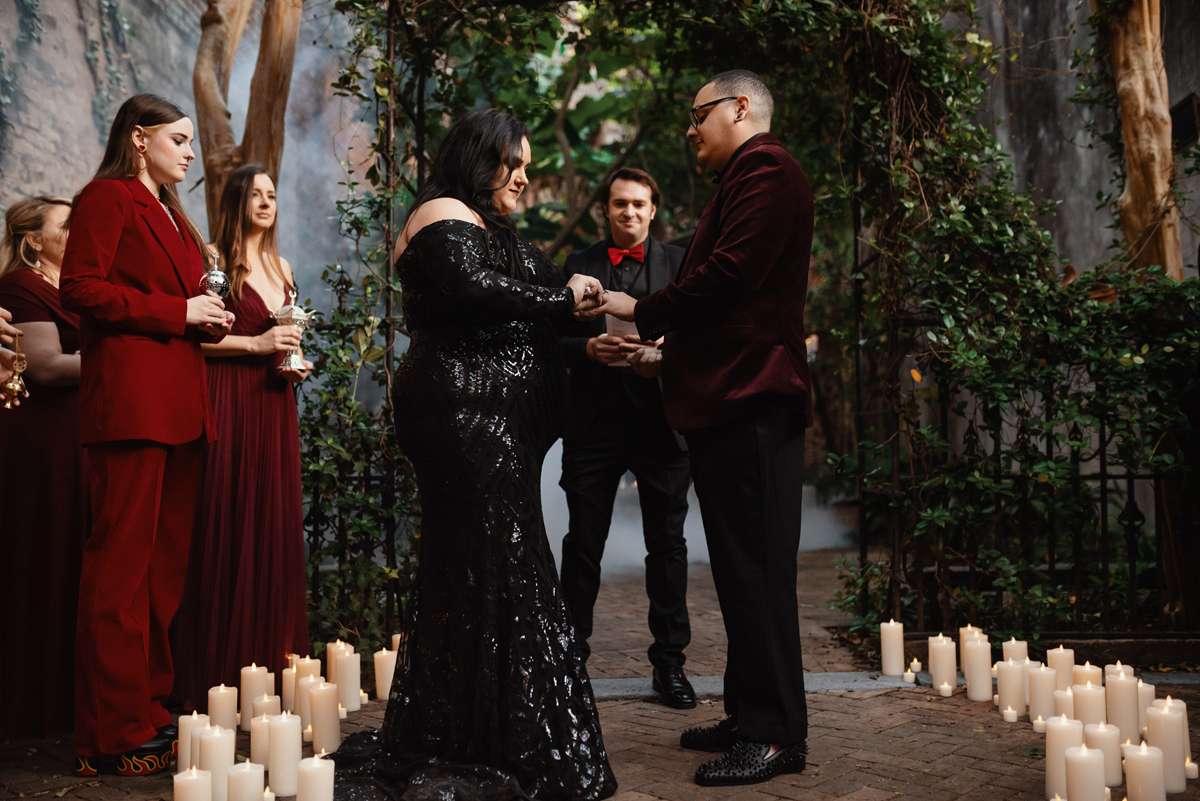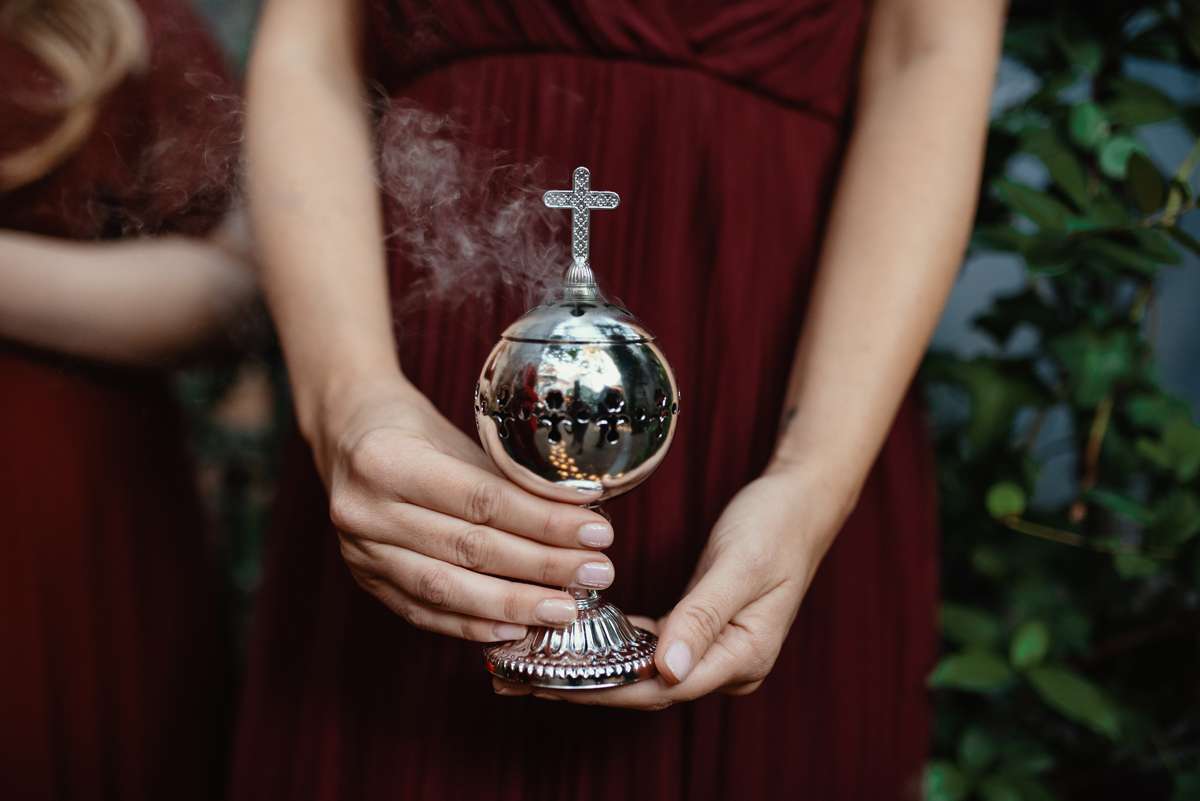 The ceremony featured a local brass band playing New Orleans classics such as A Kiss To Build A Dream On by Louis Armstrong and following their pronouncement as husband and wife, the band paraded them to their reception, right through New Orleans famous Jackson Square and into Muriel's where a table is always kept set for their in-house ghost.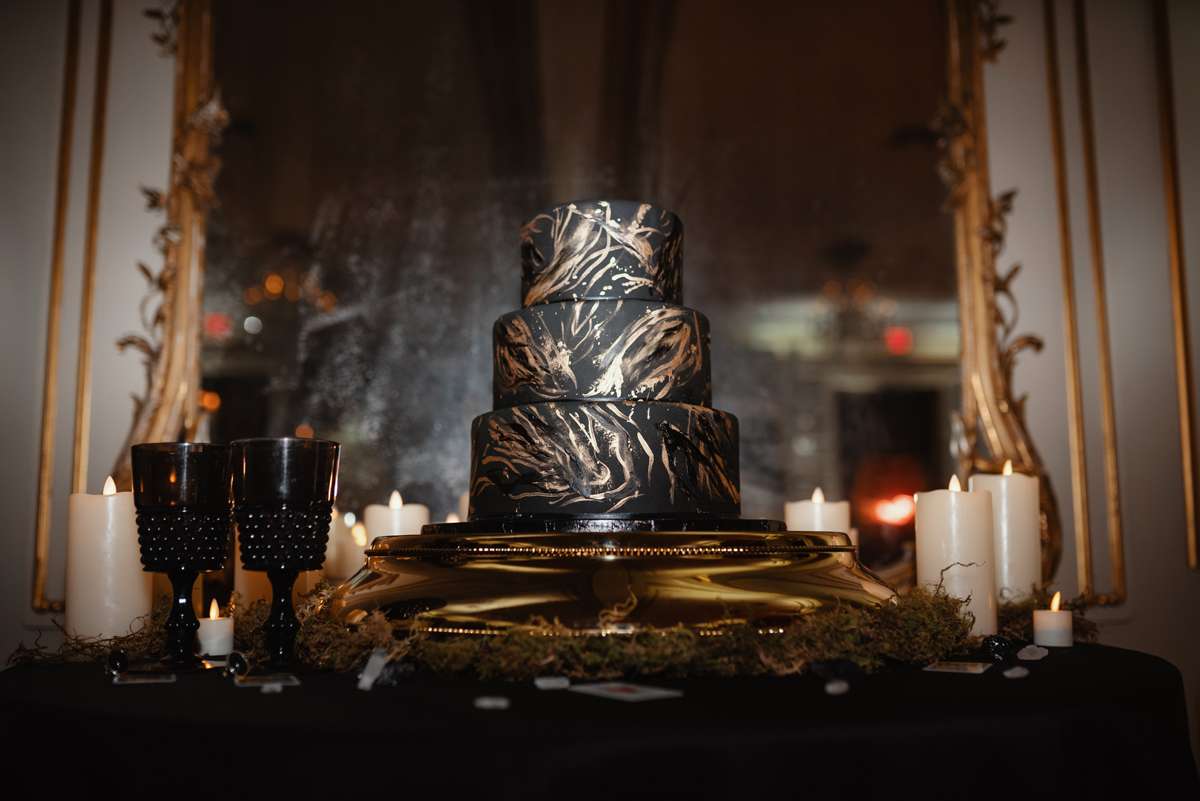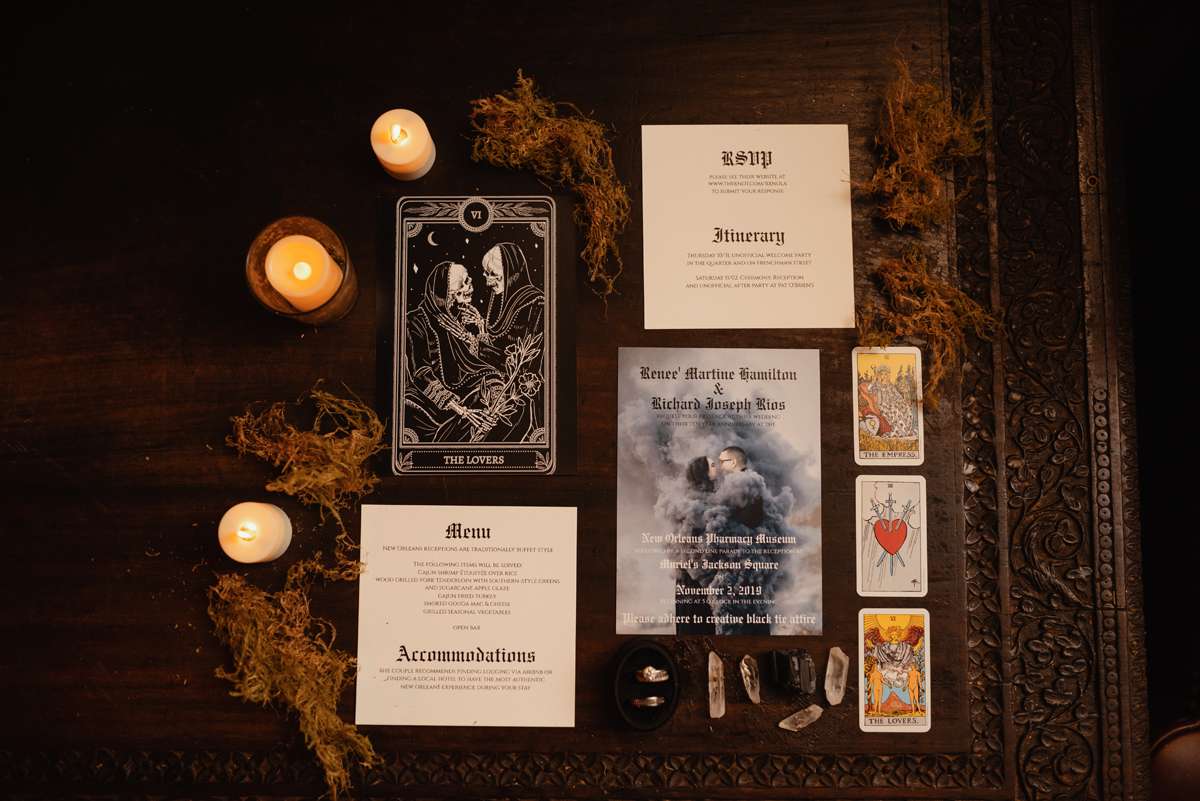 The couple worked with Alchemy Events to bring their vision to life. The reception ended up being their biggest expense because it included the space, food and drinks. However they saved on their outfits – Renee spend less than $500 on her two dresses and Richie's ensemble came in at under $200. "The hardest thing about planning the wedding was just paying for it!" Renee said. "Throughout though, Richie had very grand ideas that were not in our budget (such as an an Eminem ice sculpture and to walk down the aisle with tigers!) so reigning him in was a mission."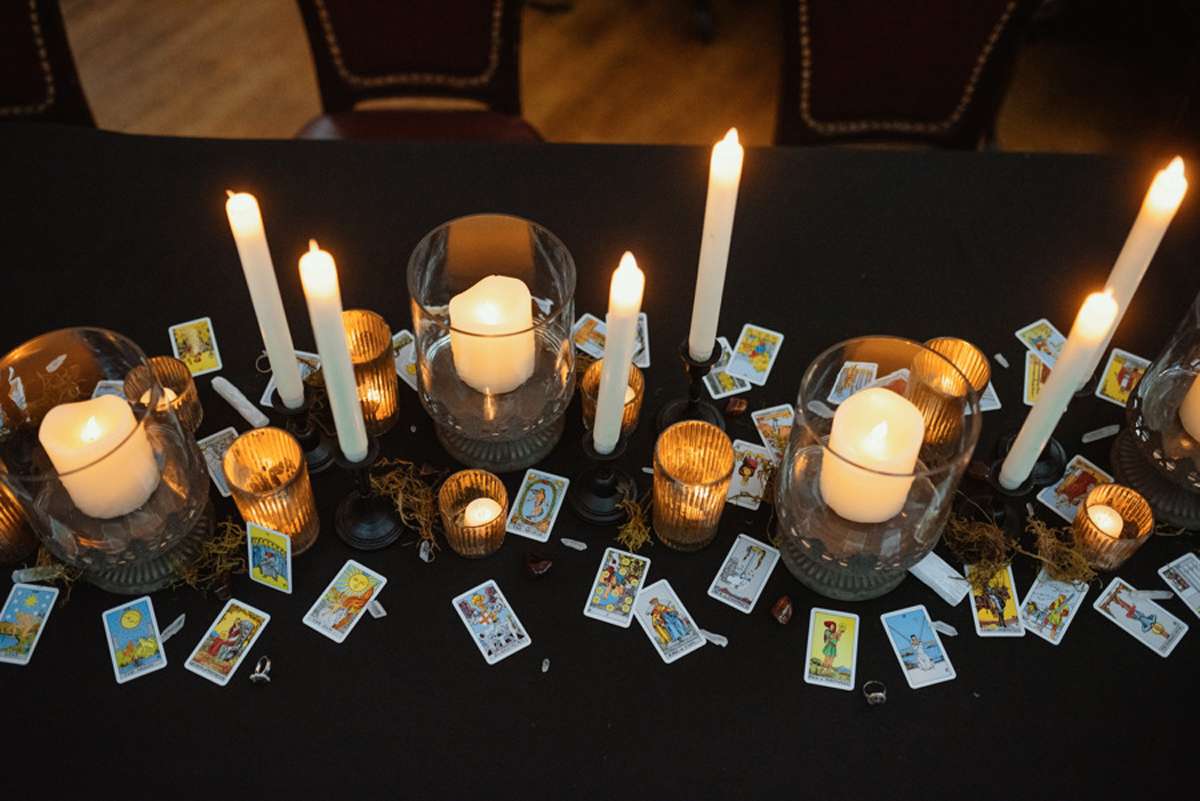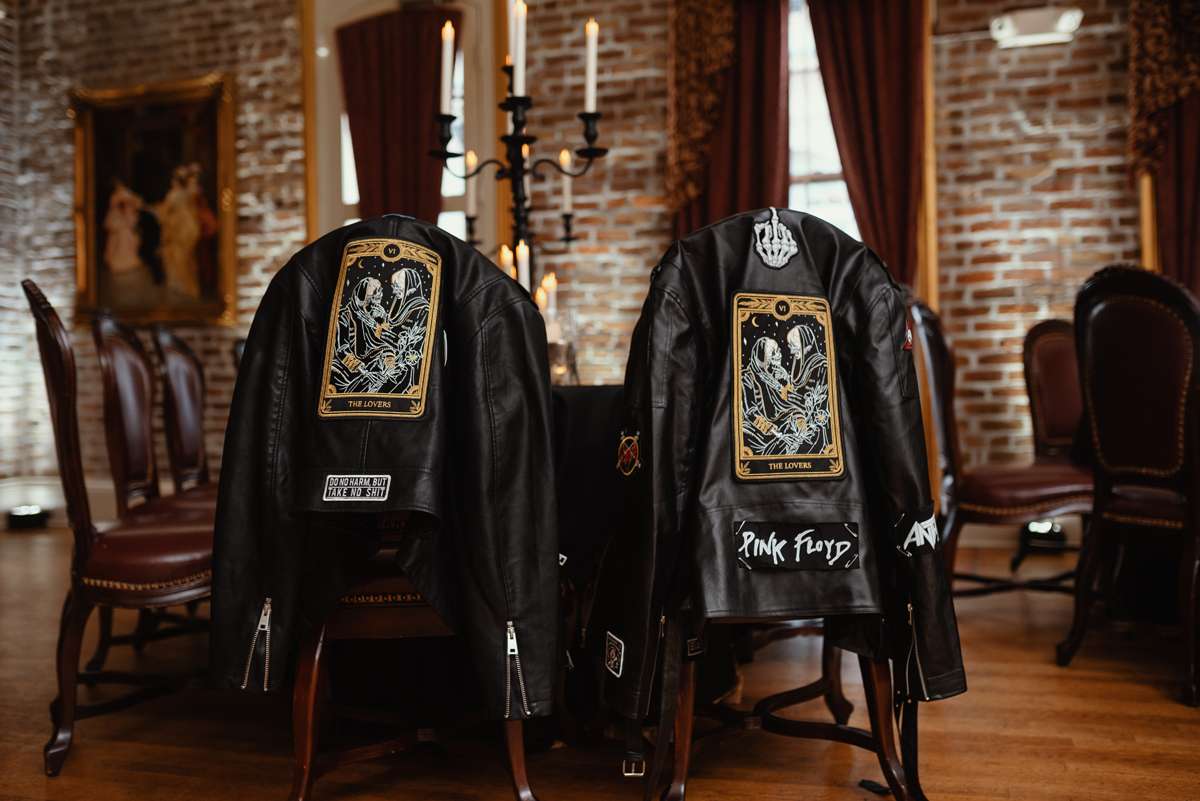 "My advice for other couples would be to just have fun and make sure you do what you want!" she concluded. "This day is all about you regardless of who's paying, so make it one to remember. And get a wedding planner (even if they're just there on the day of) so you can actually enjoy the day! Also don't sweat the minuscule details because you'll likely be the only one to notice. I wish the party was longer and I'd gotten my tarot read, but other than that the day was perfect!"