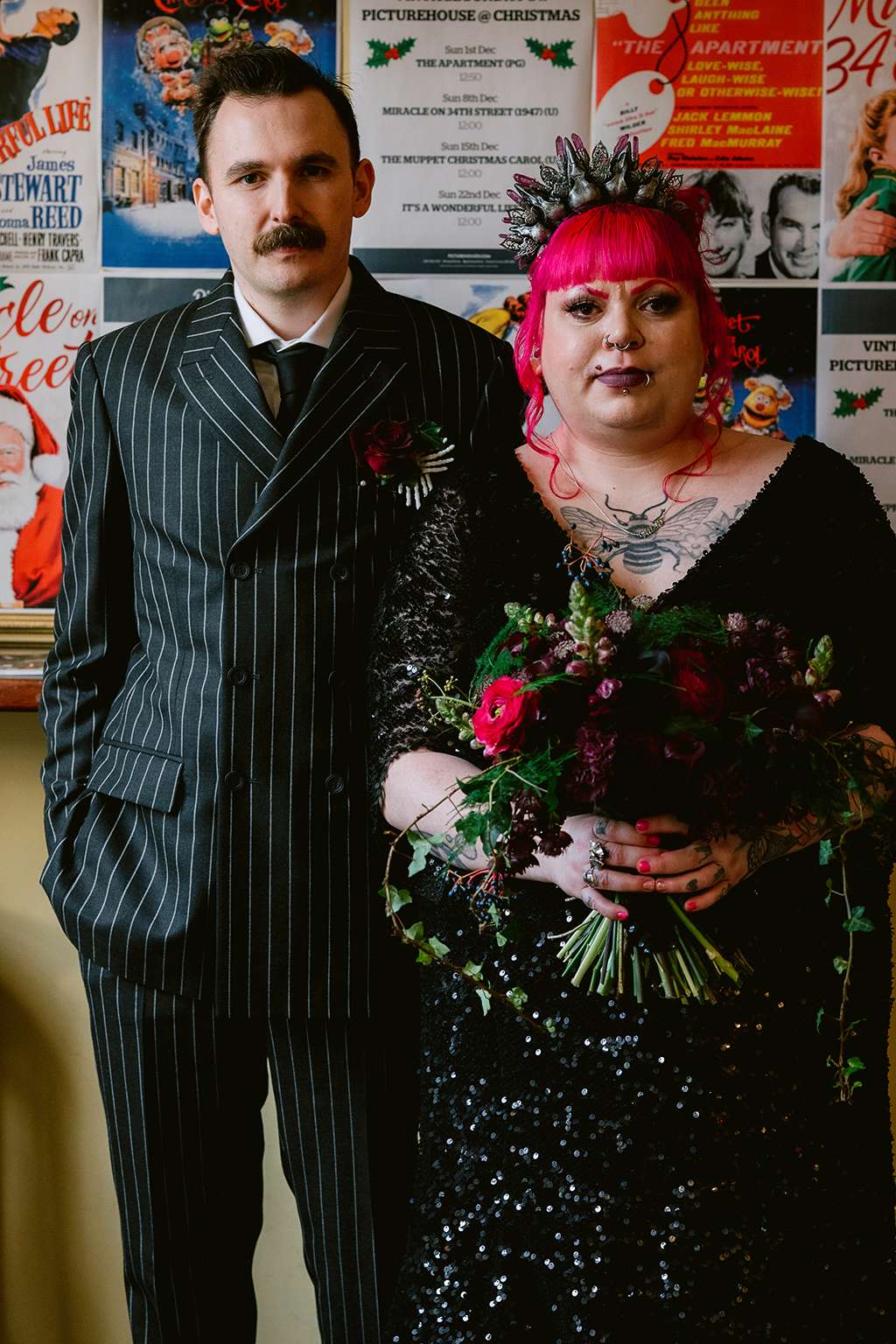 Terri-Sian works in the music business, so when it came to organising her December wedding to partner Stewart, she had a head start on the organisation side of things. The couple found strength in their conviction to be able to plan a day that was based around them and their interests; in fact, the only traditional things they did were have speeches and cut the cake! "We were the inspiration for our wedding; we chose things that made us happy and just did things our way."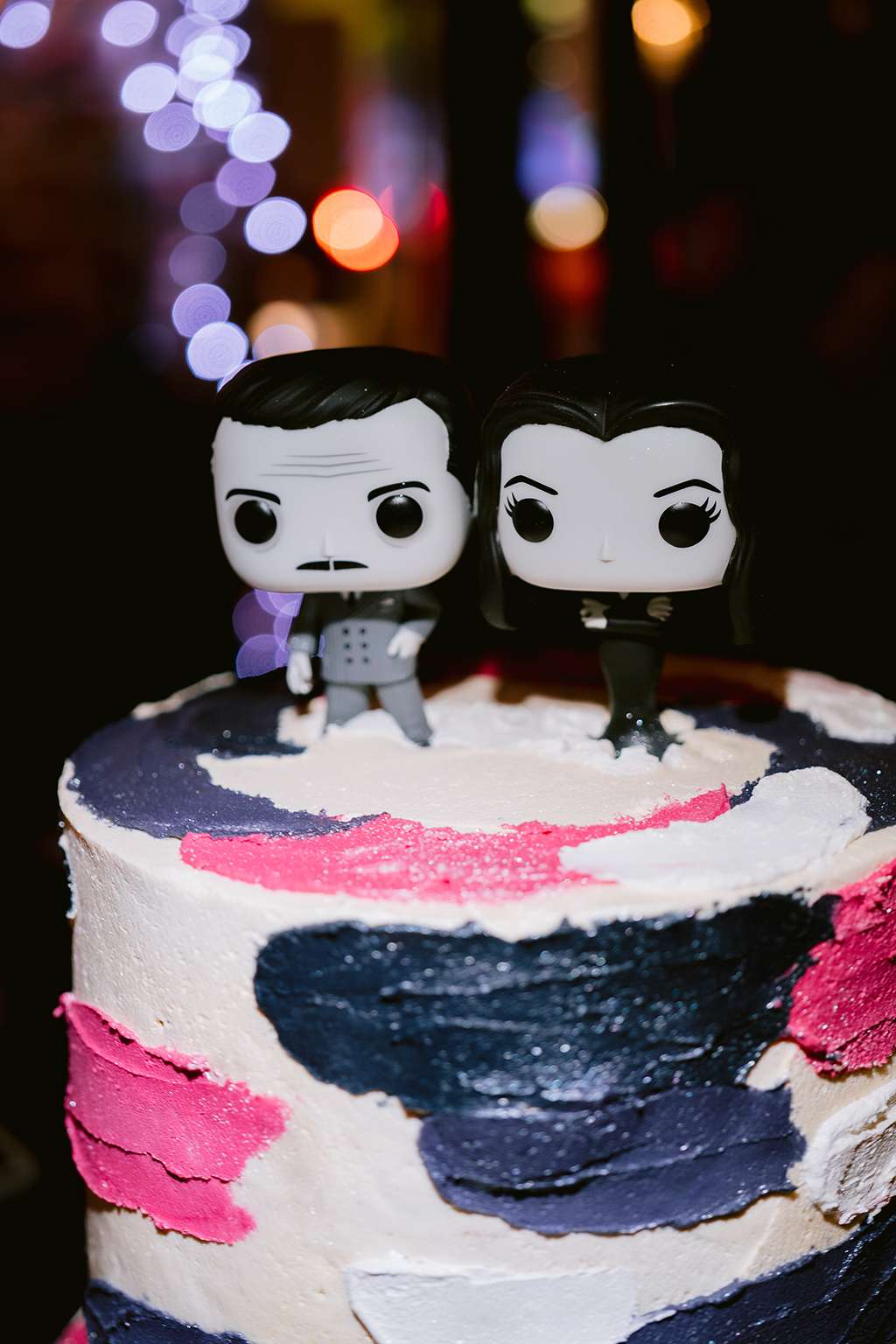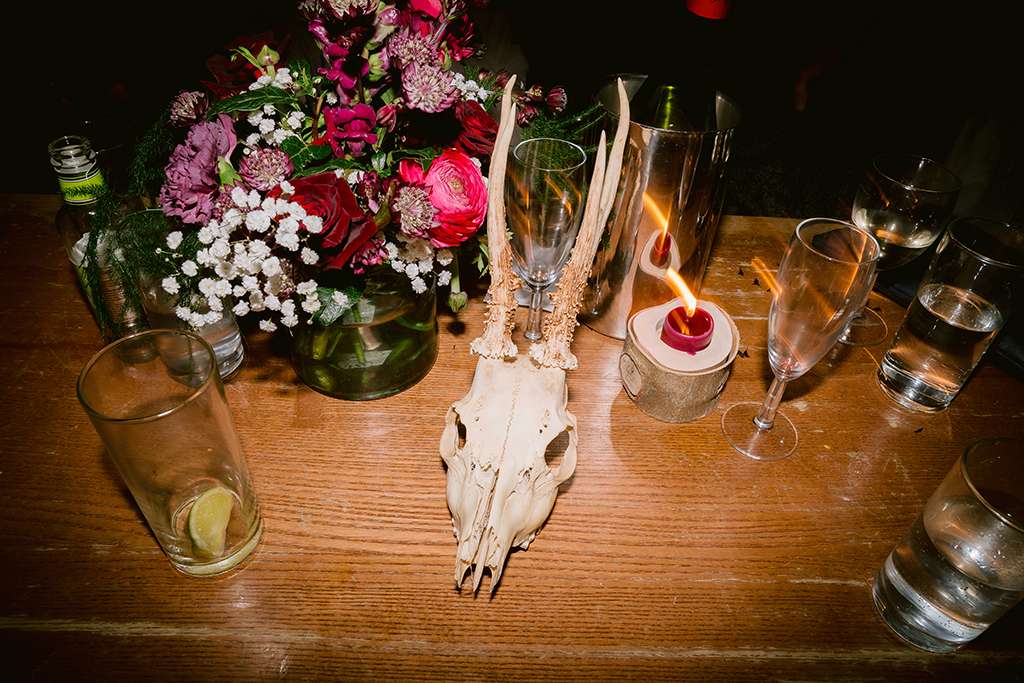 They went to the cinema on their first date, and Stewart is a film buff, so having their ceremony at The Duke of York's Picture House in Brighton was a no-brainer! As guests arrived, they were handed a glass of fizz and a bag of popcorn, then lead to their seats in the screen. They were entertained with a montage of clips of classic black and white horror films while Terri-Sian and Stewart had their first look on the balcony with their bridesmaids and Harrison Ford (the dod) dressed as jaws.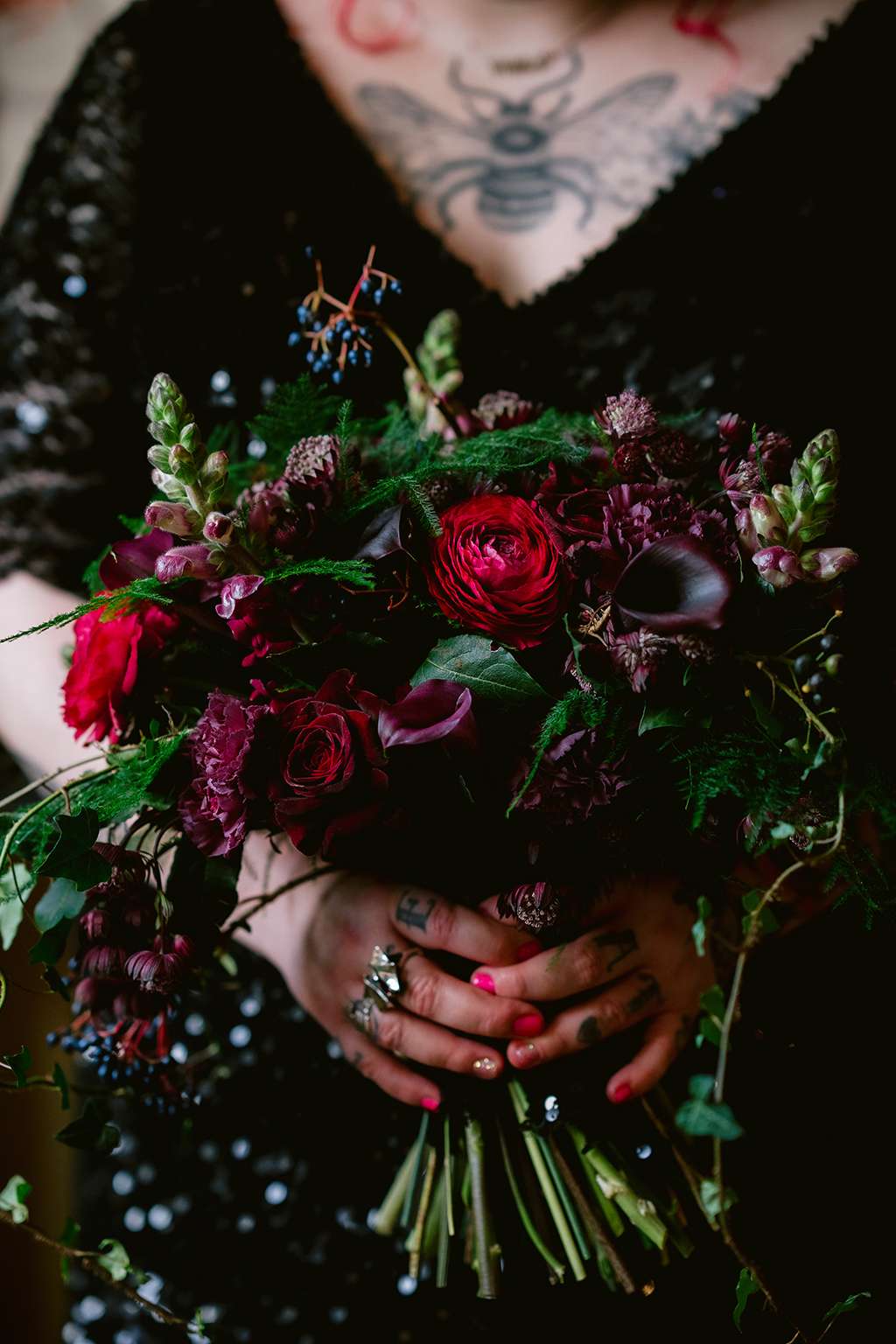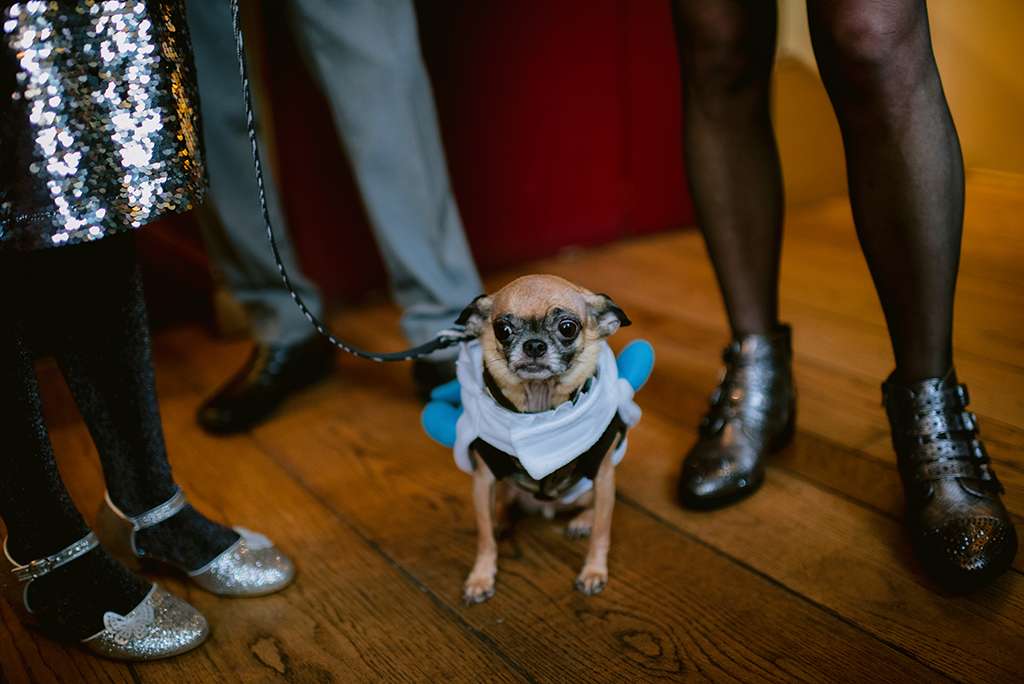 The couple kept their outfits a surprise from one another – Stewart took inspiration from Gomez Addams and Terri-Sian from Morticia. "We turned up in matching outfits without knowing… but we should have known, it's not the first time something like this has happened to us!" said the bride. While they were having their first look, their officiant, Lydia, kicked off the ceremony with a drag-act to Celine Dion's (You Make Me Feel Like) A Natural Woman dressed as the Bride of Frankenstein. The couple kept this element a surprise from their guests, so enjoyed watching their reactions from the balcony above.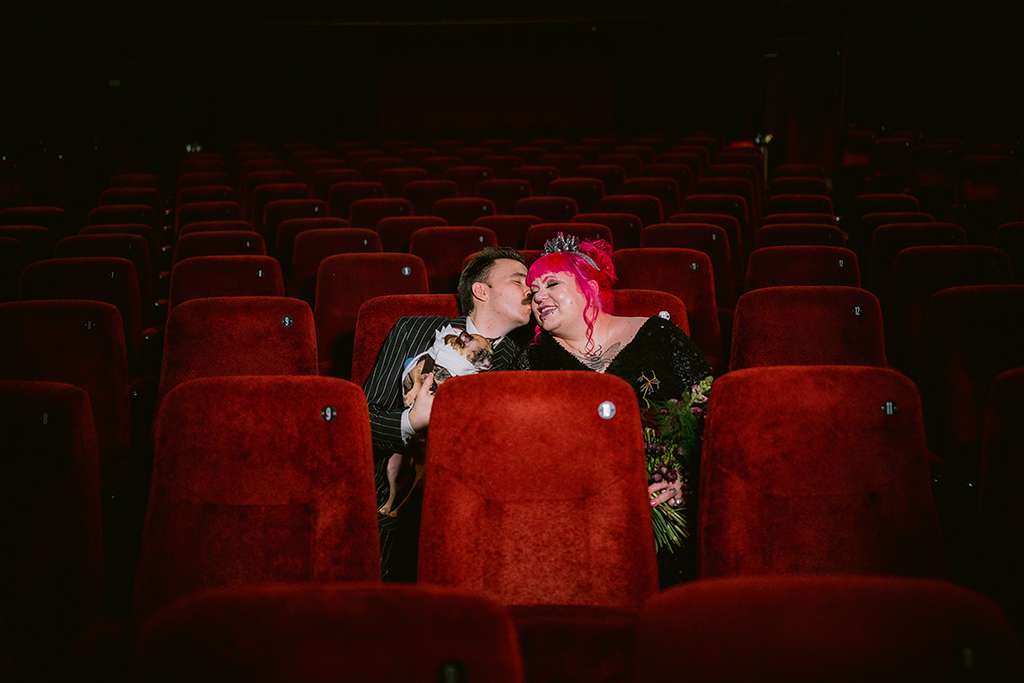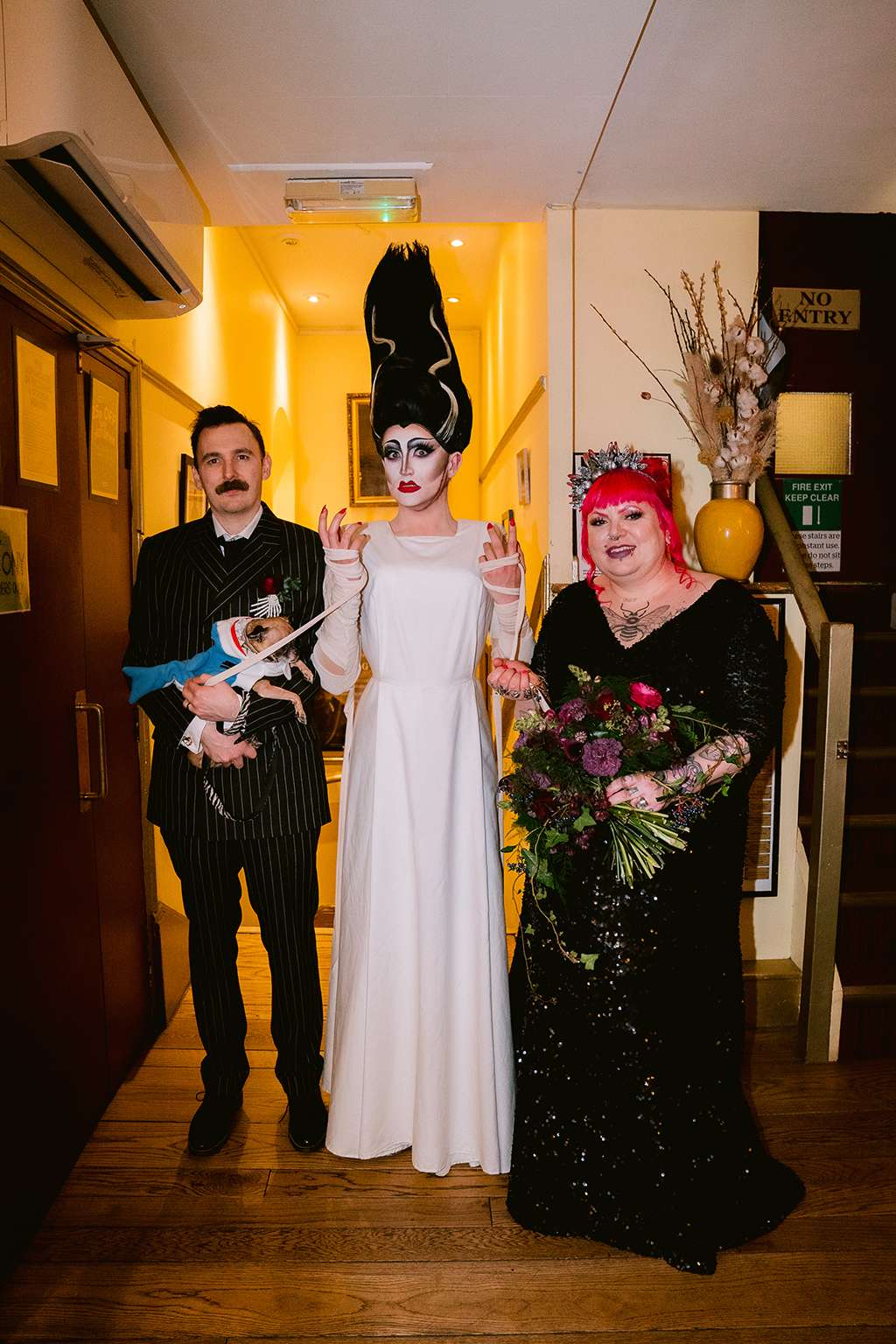 They then walked down the aisle to Rob Zombie's Living Dead Girl and met Lydia on the stage for the ceremony. Their best friend read out a poem that she had written, and the Mother of the Bride wrote some words for us too. After they finished the 'I do's', they walked out to Le Tigre's Deceptacon. The bar was then open for their guests as they had their group shots taken in the cinema before heading to a nearby pub to continue the celebration.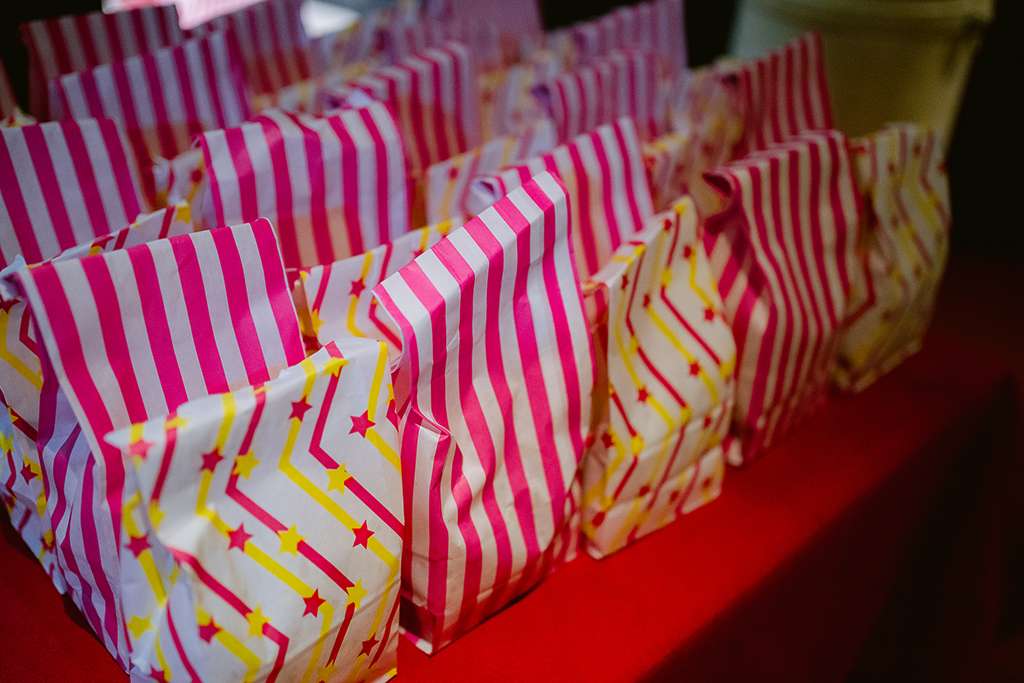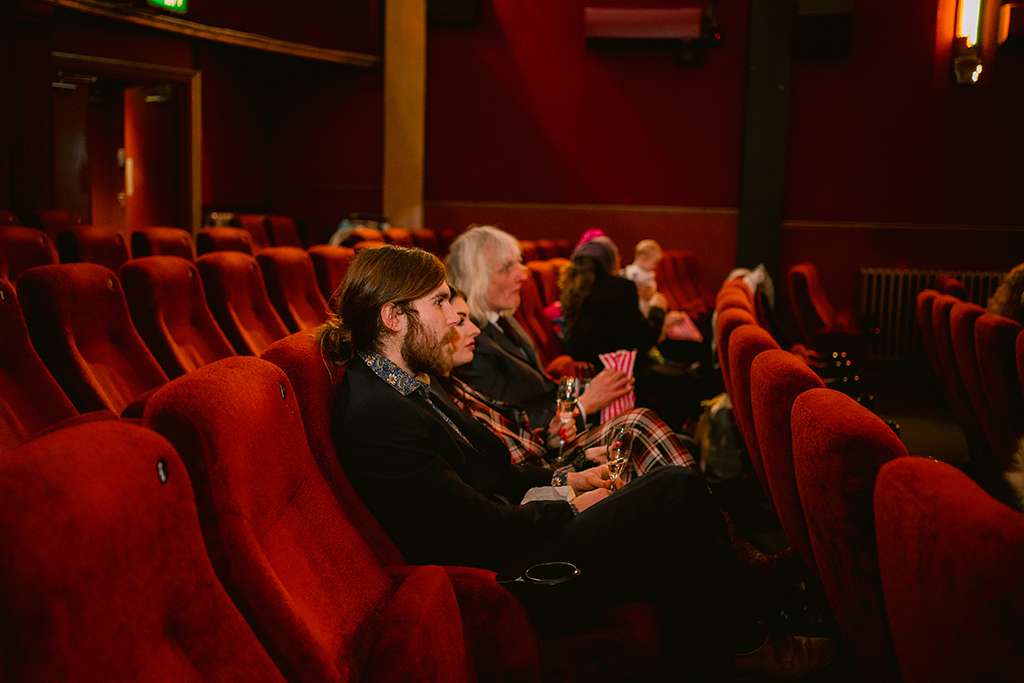 As well as putting together their own ceremony, they DIY'd decorative elements for their reception; Stewart made candle holders from a holly tree in their garden and frames for their install guestbook too. Both Stewart and Terri-Sian are into taxidermy, so they bought a load of animal skulls to clean up for centrepieces. Friends and family offered their skills to help them, too – Terri-Sian's sister designed the stationery, friends made cakes and thankyou cards, Stewart's brother made the film-reel for the cinema. "The only thing we wish we'd done is have someone who wasn't a guest in charge of keeping the itinerary of the day," said the bride. "It was lovely of our friends and family to offer this but they get distracted and it ended up coming back to us anyway."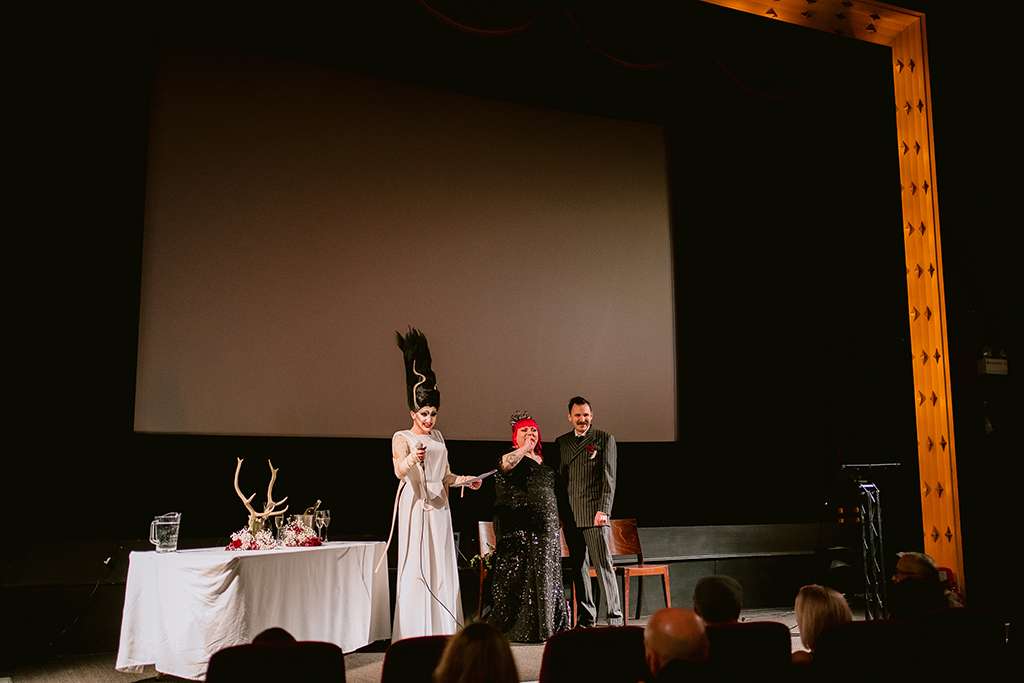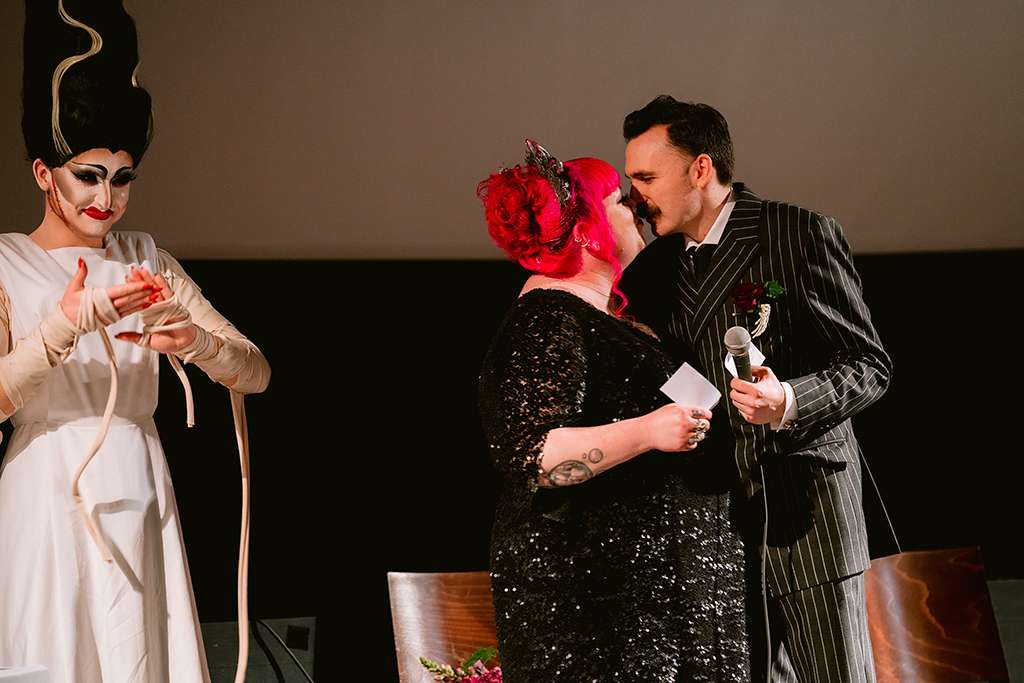 "Your wedding is about you as a couple," she concluded. "Do it your way and don't settle for anything less! Make sure you grab 15 minutes to yourselves to reflect and have a chat to one another during the day, and try to have a few days away to yourself afterwards to unwind; although it's an extremely exciting time, it's very draining once it's all over, too!"