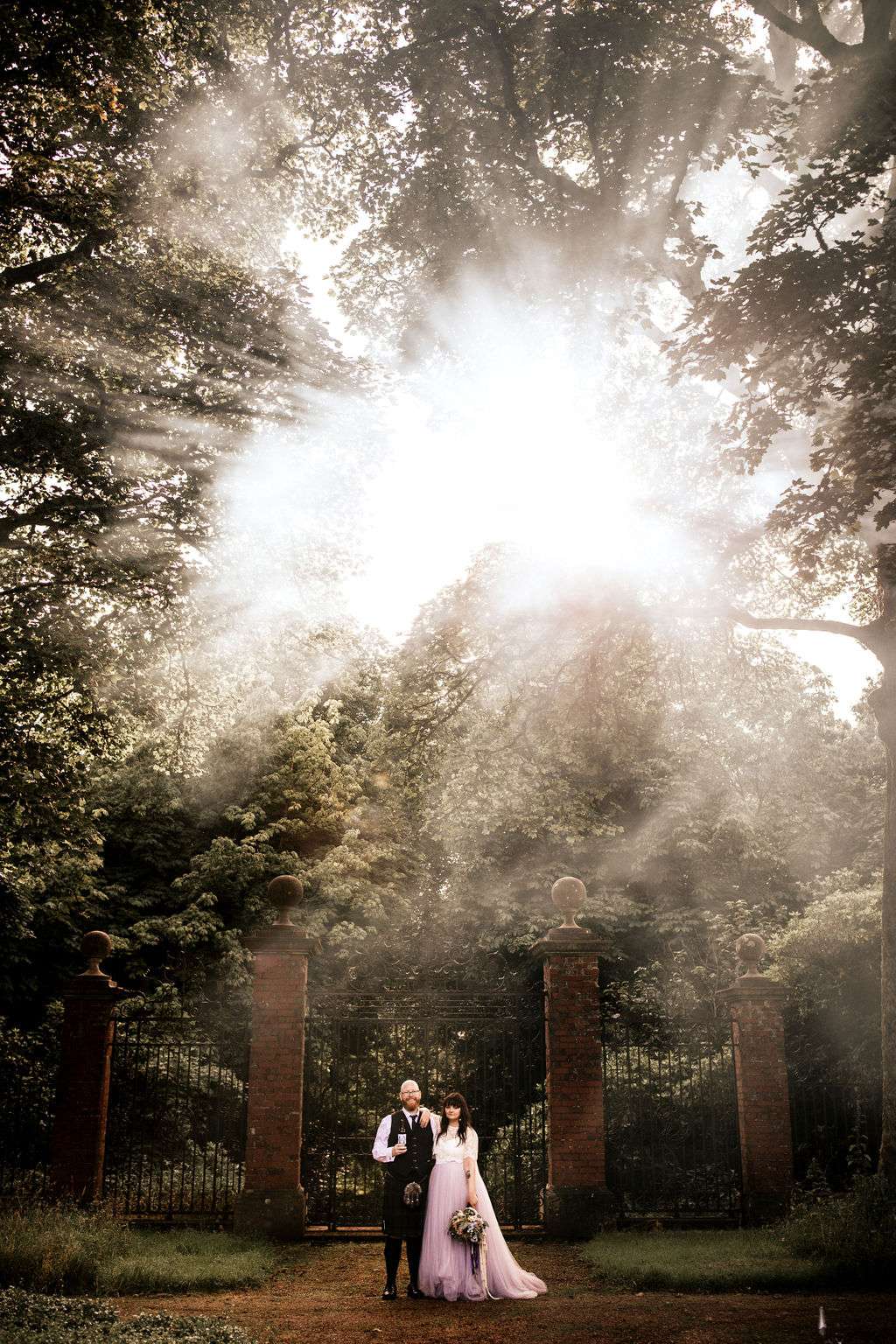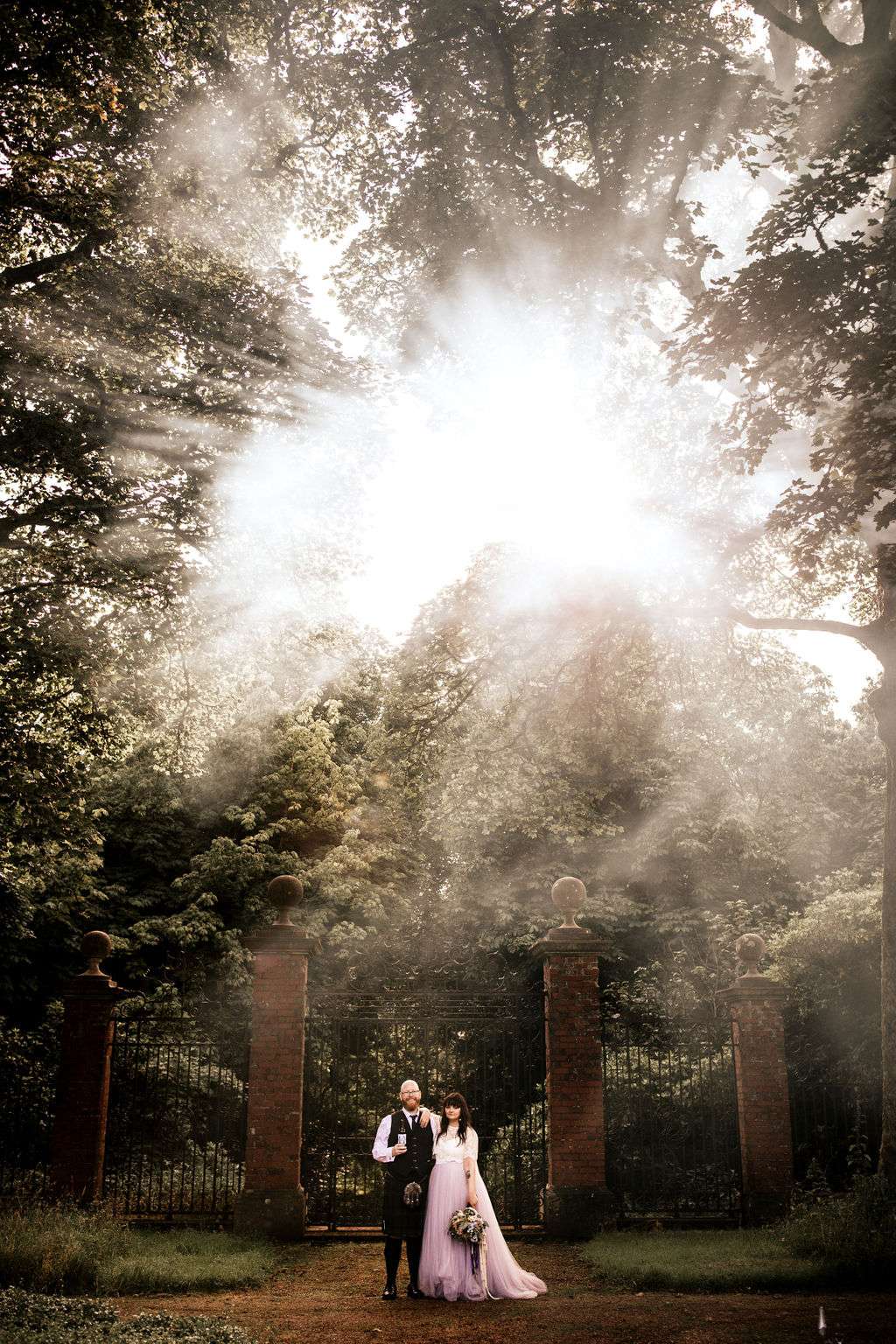 They didn't want a particular theme for their August wedding, but Kim and Beanie did know they wanted to incorporate certain elements, namely the purple and green to represent the Scottish side of the family and macramé to represent the English side. The bride's mother is a huge knitter so they felt it was a great way to merge both sides.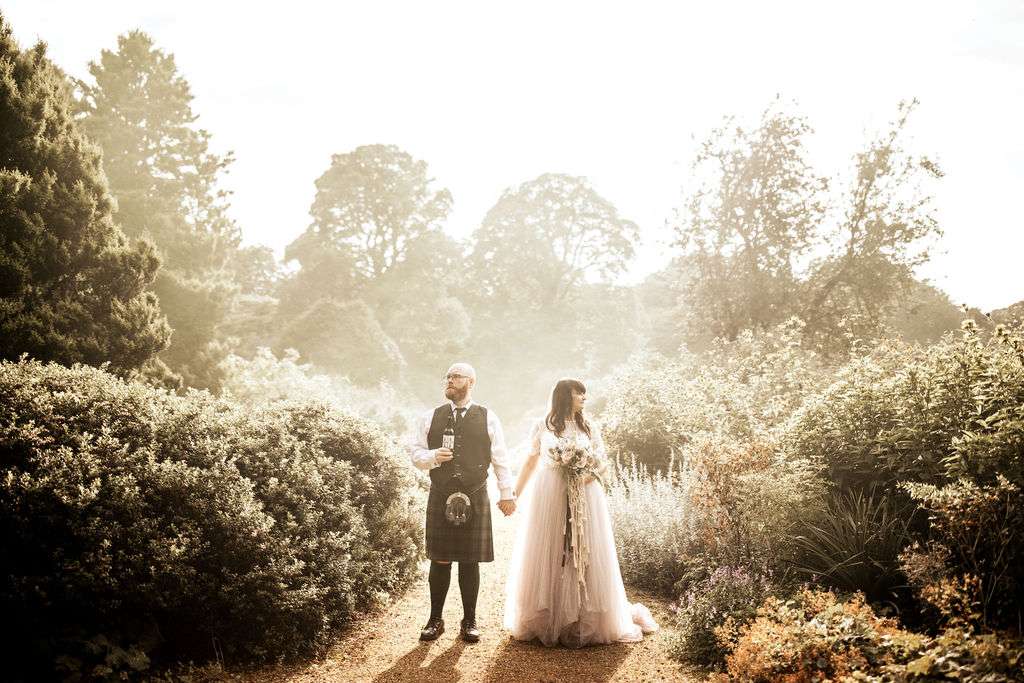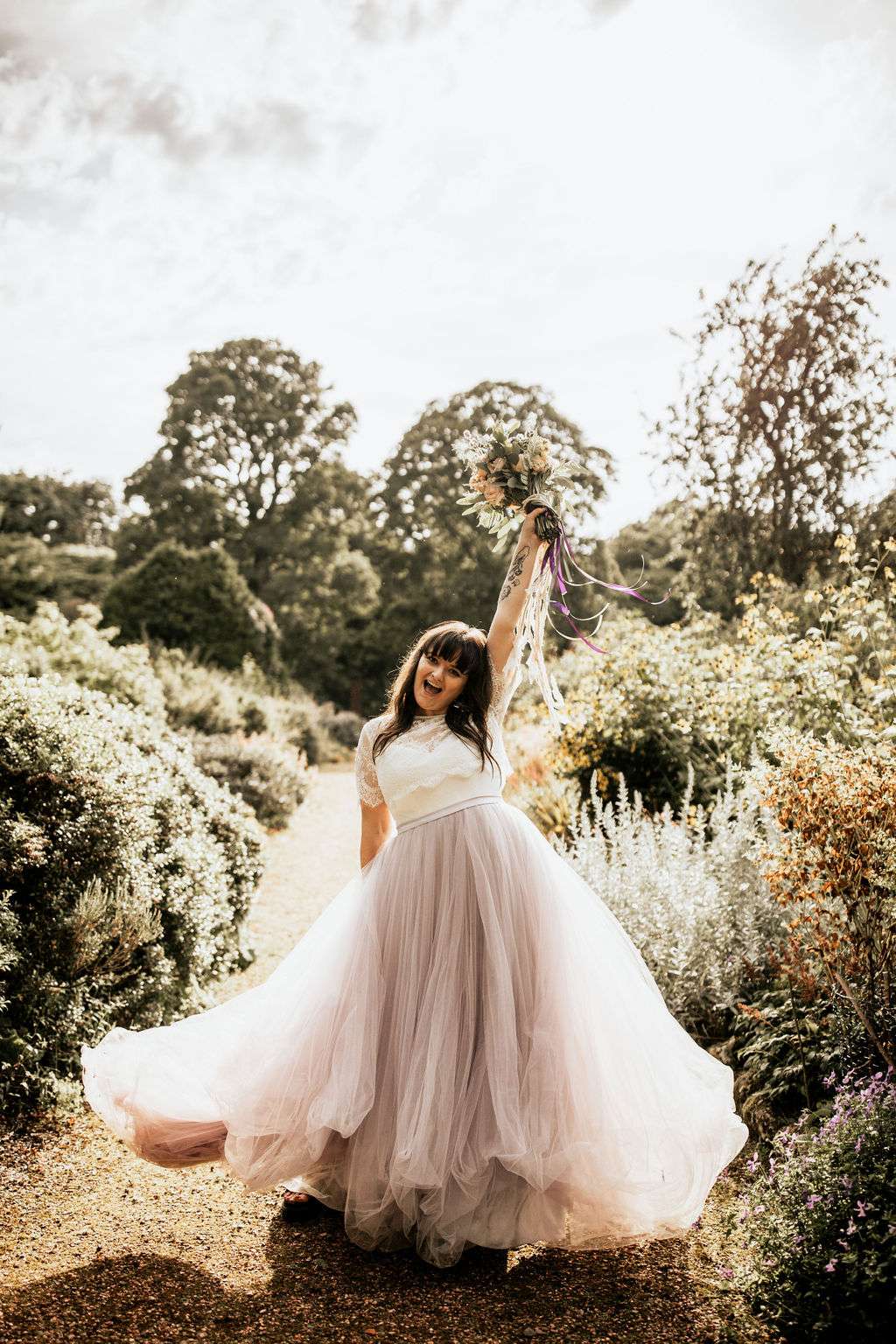 Their inspiration came mostly from Rock n Roll Bride, the Rock n Roll Bride Facebook group and other weddings they saw on Instagram. "There was never any direct inspiration other than what we would see online and in the magazine", Kim said, "We mainly wanted our day to represent us so we would think about what we wanted to have and the best way to run with it. I wouldn't say it our day was super unique, but it was definitely different to the type of wedding our friends had attended before. For many it was the first time they'd attended a humanist ceremony, worn a kilt or seen smoke bombs. We also had zero children in attendance and a I chose to wear a purple dress!"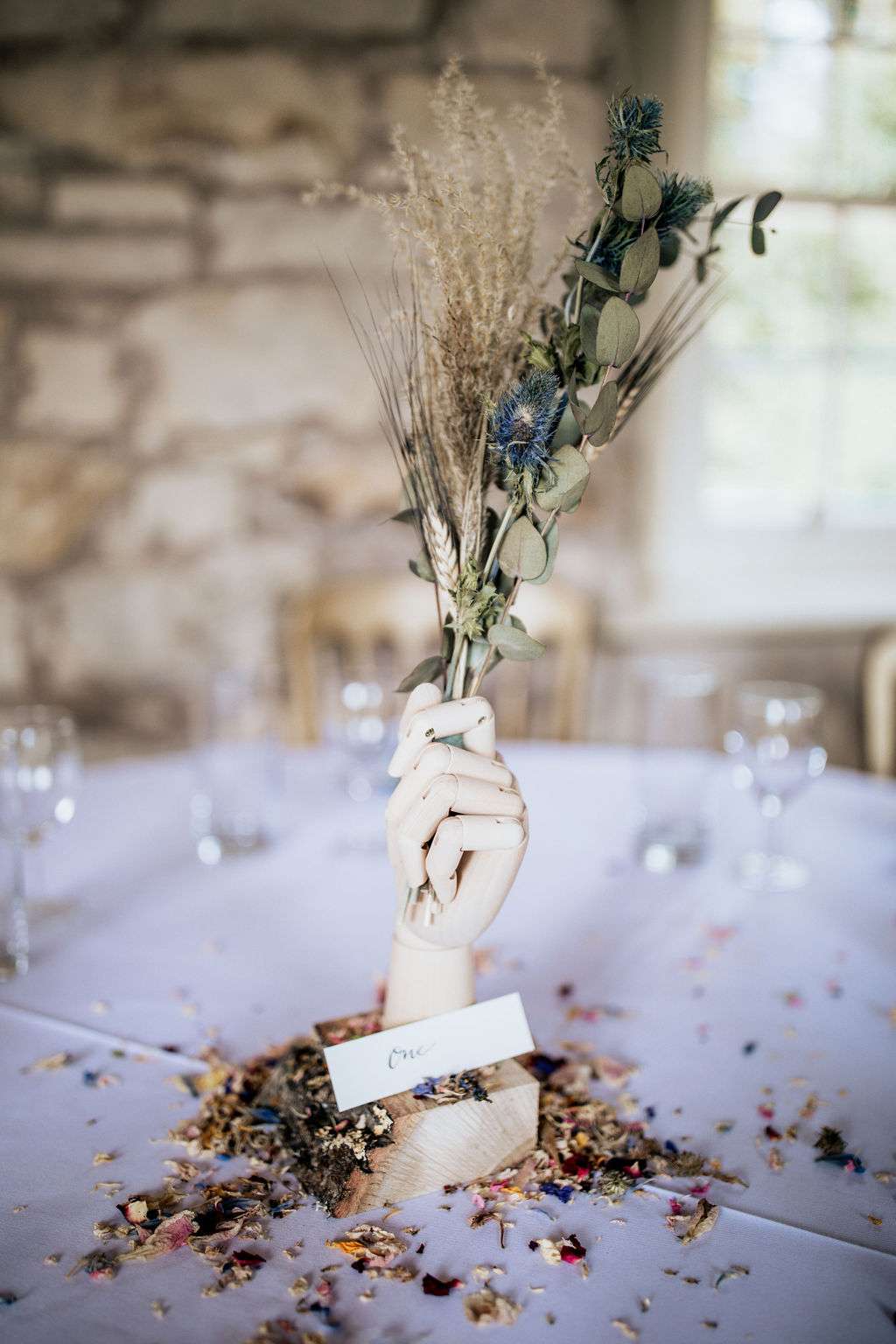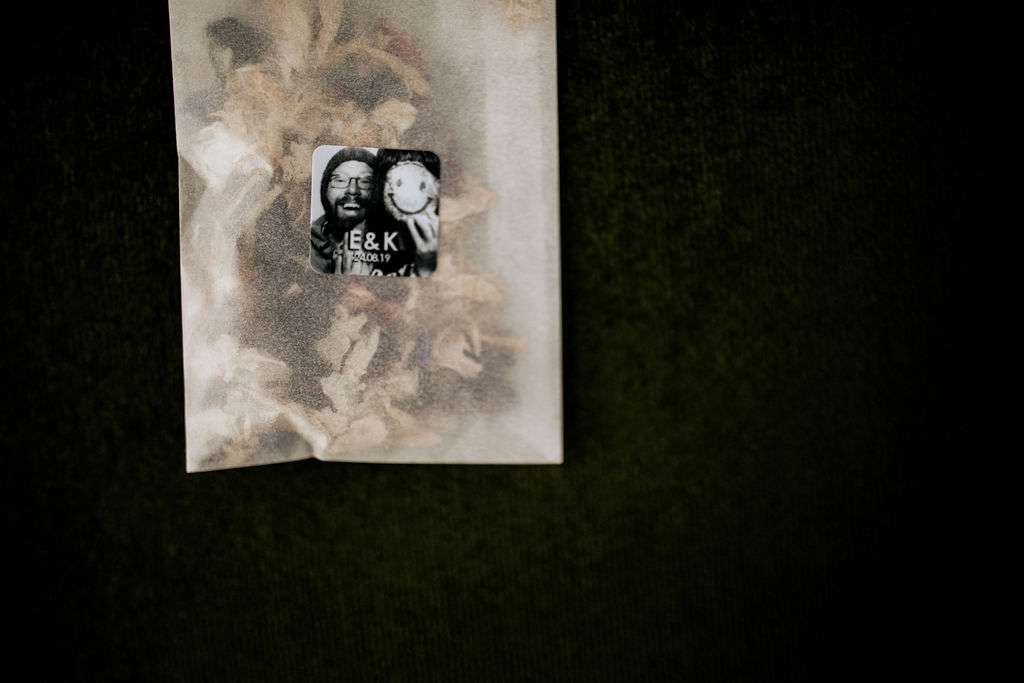 Ahh yes, that stunner of a non-traditional gown came by way of Wardrobe by Dulcinea on Etsy. She paired it with a Ann Marie Faulkner veil and earrings from another Etsy seller, Benu Made.
As they were married in Scotland, their humanist ceremony was legal, meaning they didn't have to deal with going to the register office in the morning, or on another day, like they would have had to if they married in England. This was one of the main reasons why they chose to do things over the border.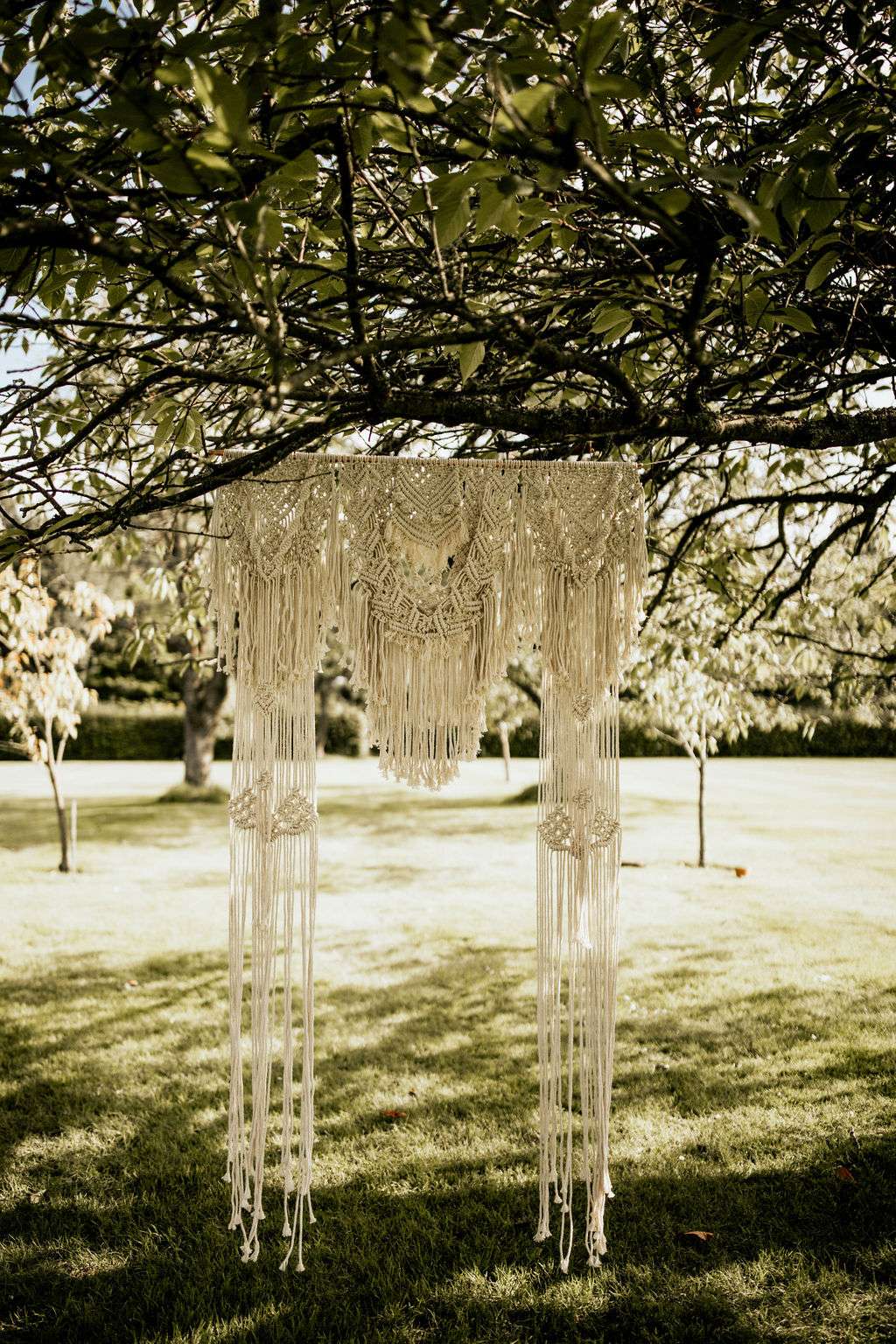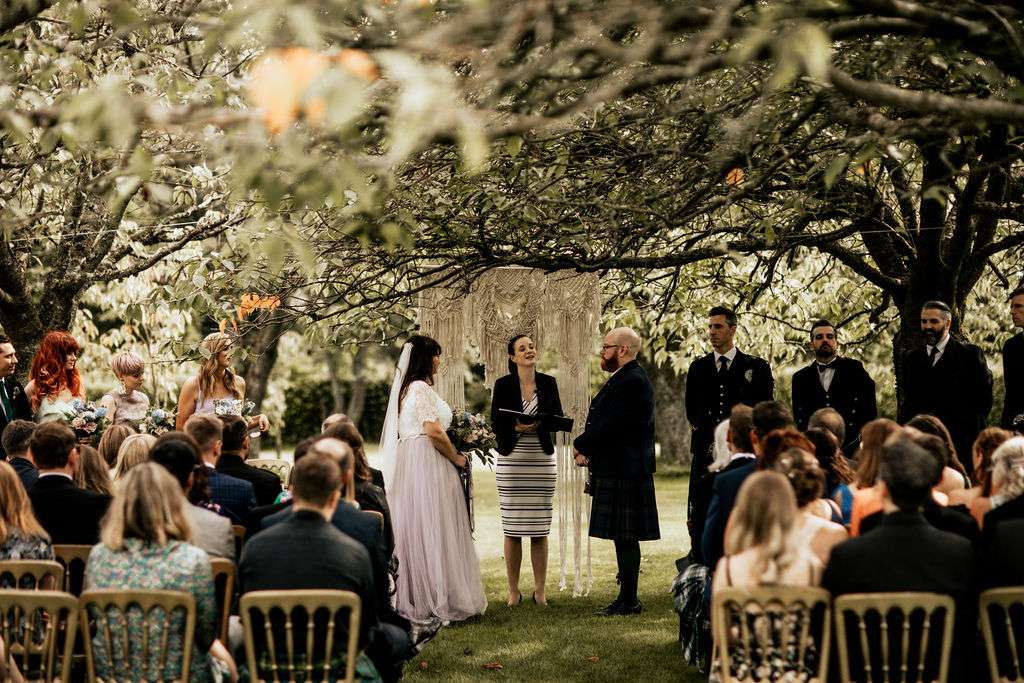 "We always knew we wanted our wedding outside", Kim explained. We had a family friend play the bagpipes as I walked across the garden and down the aisle. Our celebrant announced that we had a special surprise, cue everyone thinking there was a pregnancy announcement, when it was actually our symbolic gesture of a Mexican hug! It was a great icebreaker to have all our guests involved and it gave us a bit of a breather. We got our wonderful coordinator involved in writing the speech too, so it was wonderfully personal and very us. We're not hugely into PDA so even our vows were stripped back into a single sentence. It was fantastic when Beanie accidentally said 'I, Kim' for his part. Then, after we'd signed our wedding certificate, we had a shot of rum as we wanted to start our marriage the exact same way we started out relationship."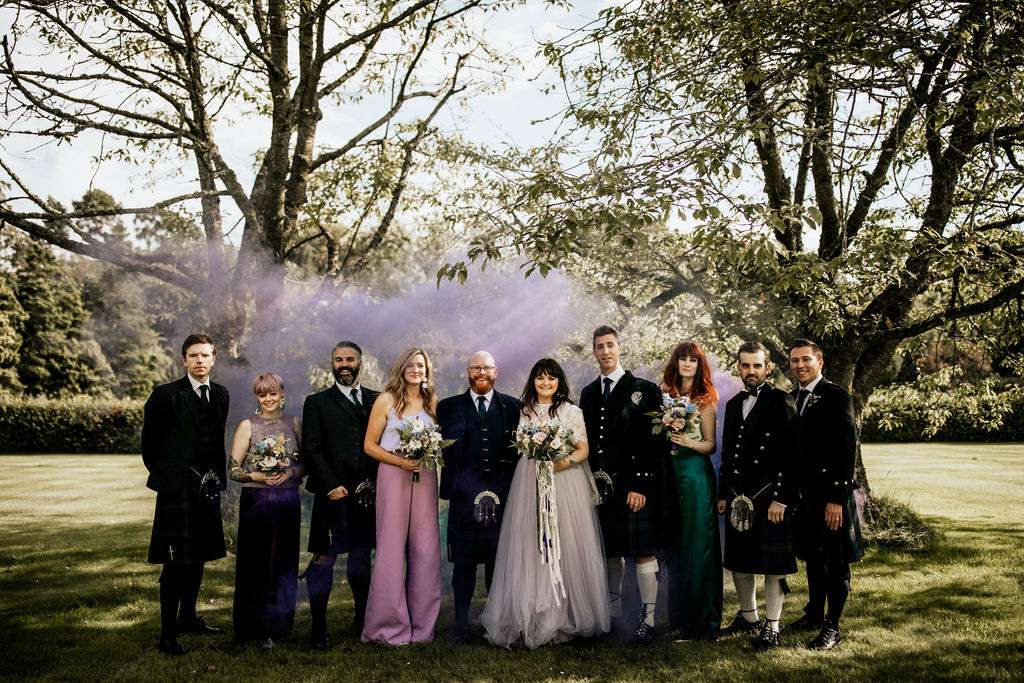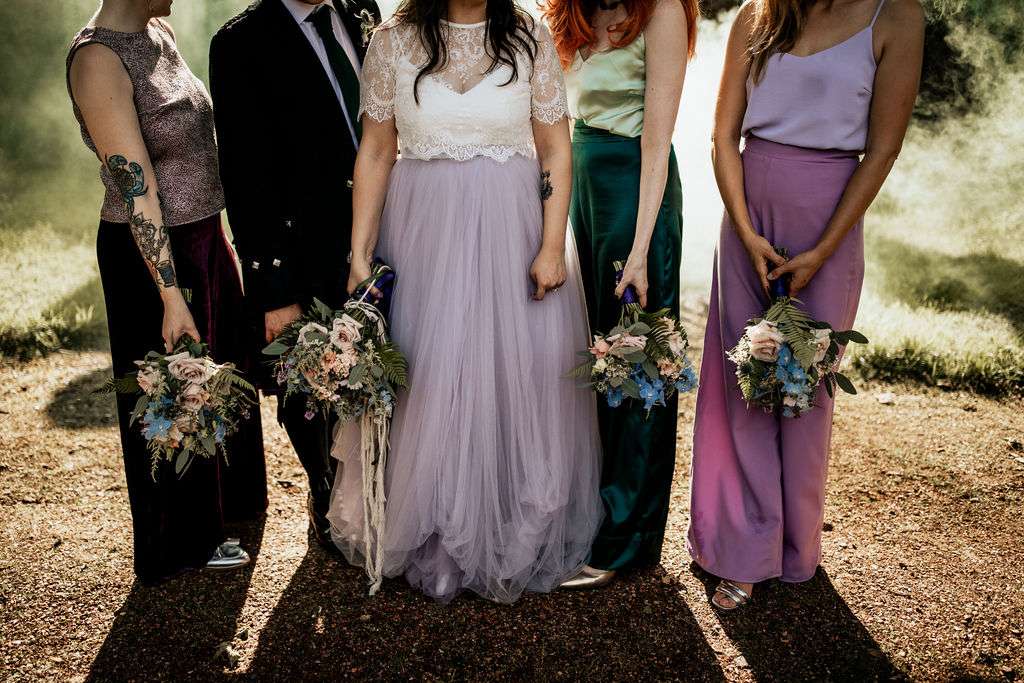 They also knew from the beginning that DIY would play a big part of the day. Kim also wanted to hire female-led creative businesses in the instances they couldn't do something themselves. She made the macramé ceremony arch and hangings for the hall using tutorials on YouTube as her guide. She also created all the centrepieces with help from her sister, the seating plans and the place names, and she even dried the confetti from flowers she was given for her birthday earlier in the year. "My parents had spent a year flavouring vodka, gin and whisky with fruits they'd grown in their garden. Beanie's parents helped with lots of Scottish tablet for the favours. We also brewed our own beer, aptly named Bleak, for the day too!"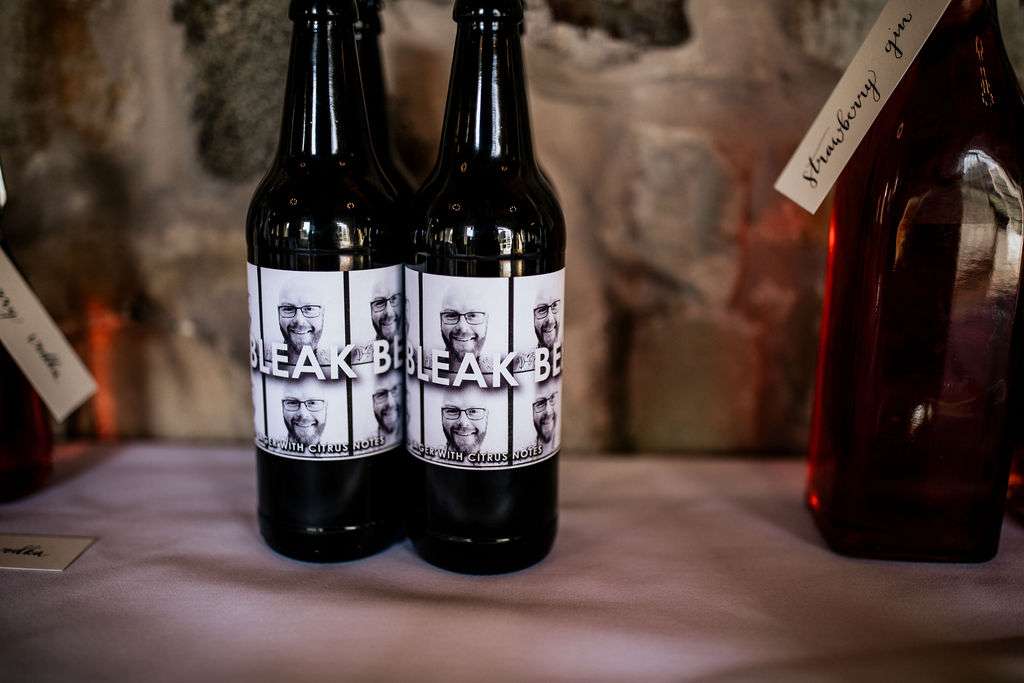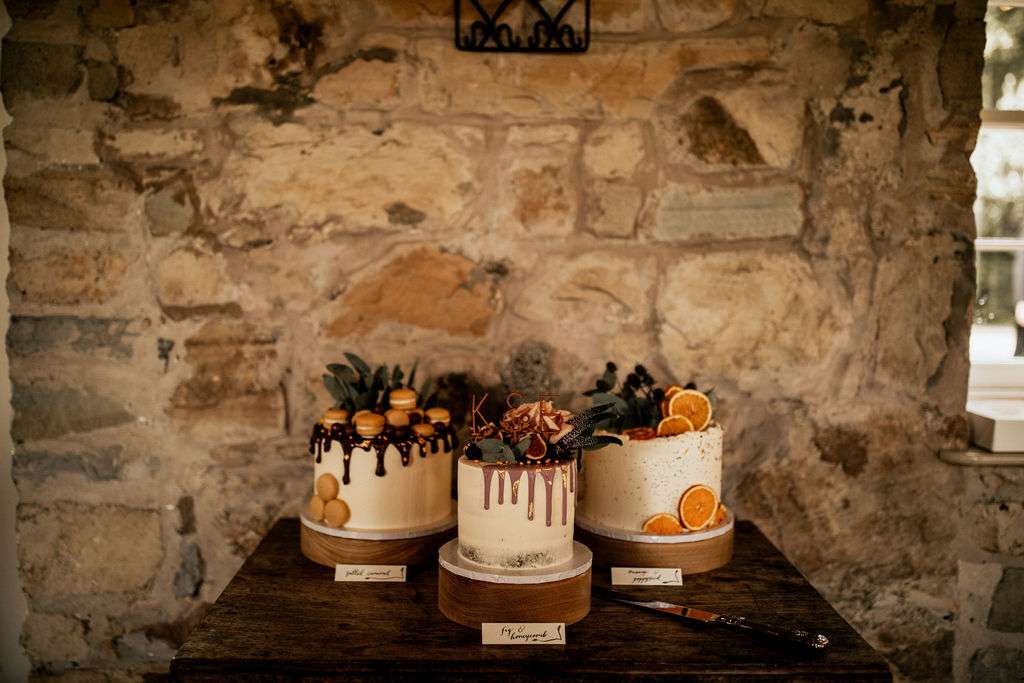 "Our advice to other couples is to do it your way", she concludes. "Invite who you want, eat what you want and dress how you want. You'll be the ones with the memories so no one else should be able to dictate your day."