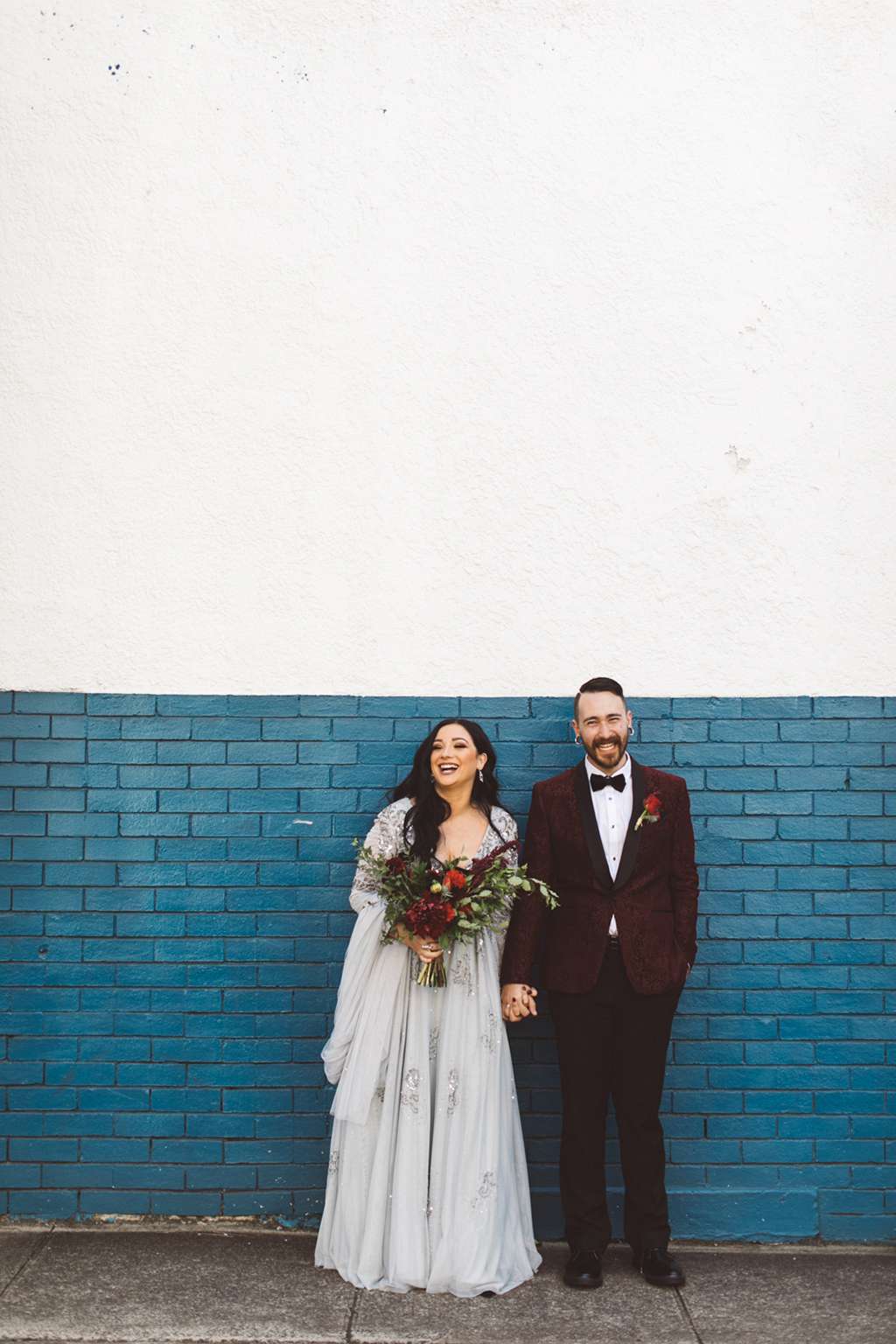 Rikki and Kent share the same birthday of April 5th, so when it came to their wedding day they threw caution to the wind and decided to combine birthday and wedding celebrations and throw the biggest party of their lives! "The only thing you actually NEED to do for a wedding is say like, two sentences," explained Rikki. "Everything else is entirely up to you to make into the best day of your life."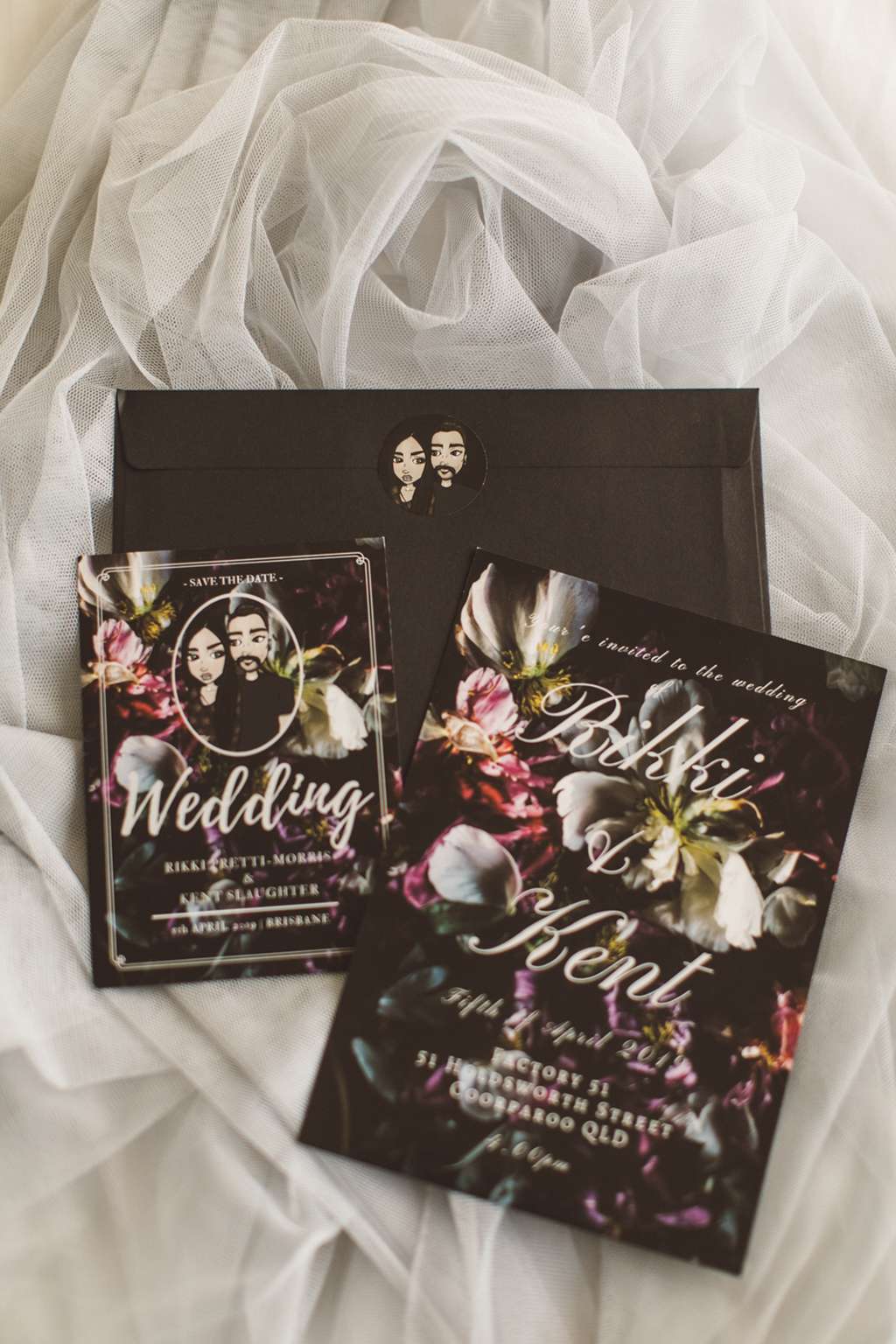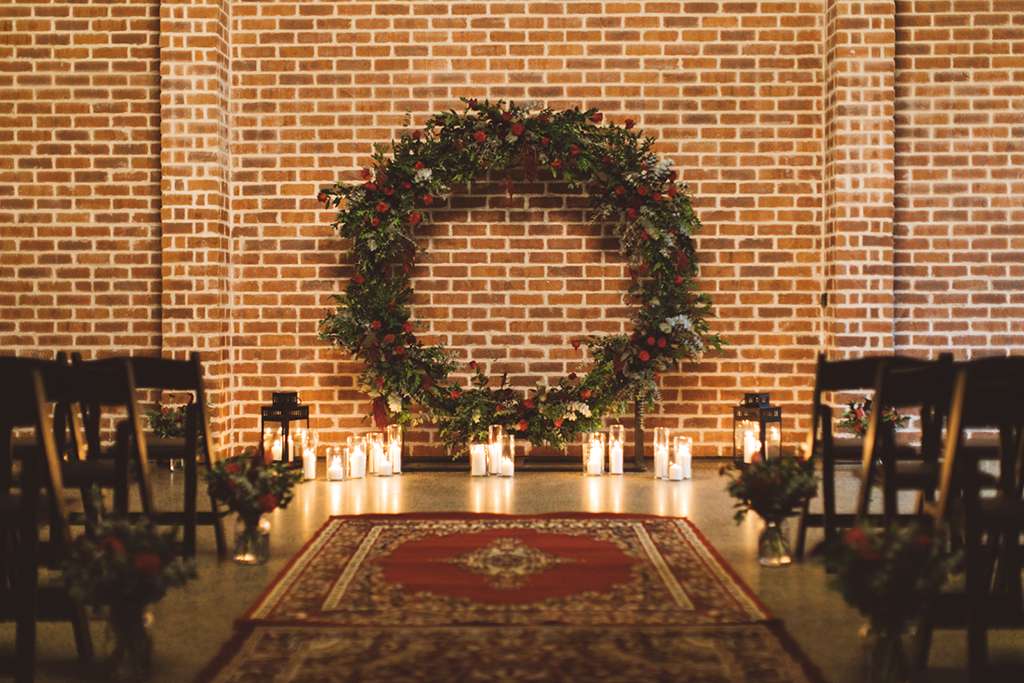 They decided to spend the whole day together, along with their photographer, hitting up the arcade, playing pinball, sharing hot wings and margaritas with their bridal party all dressed up in their wedding gear before getting married later that night.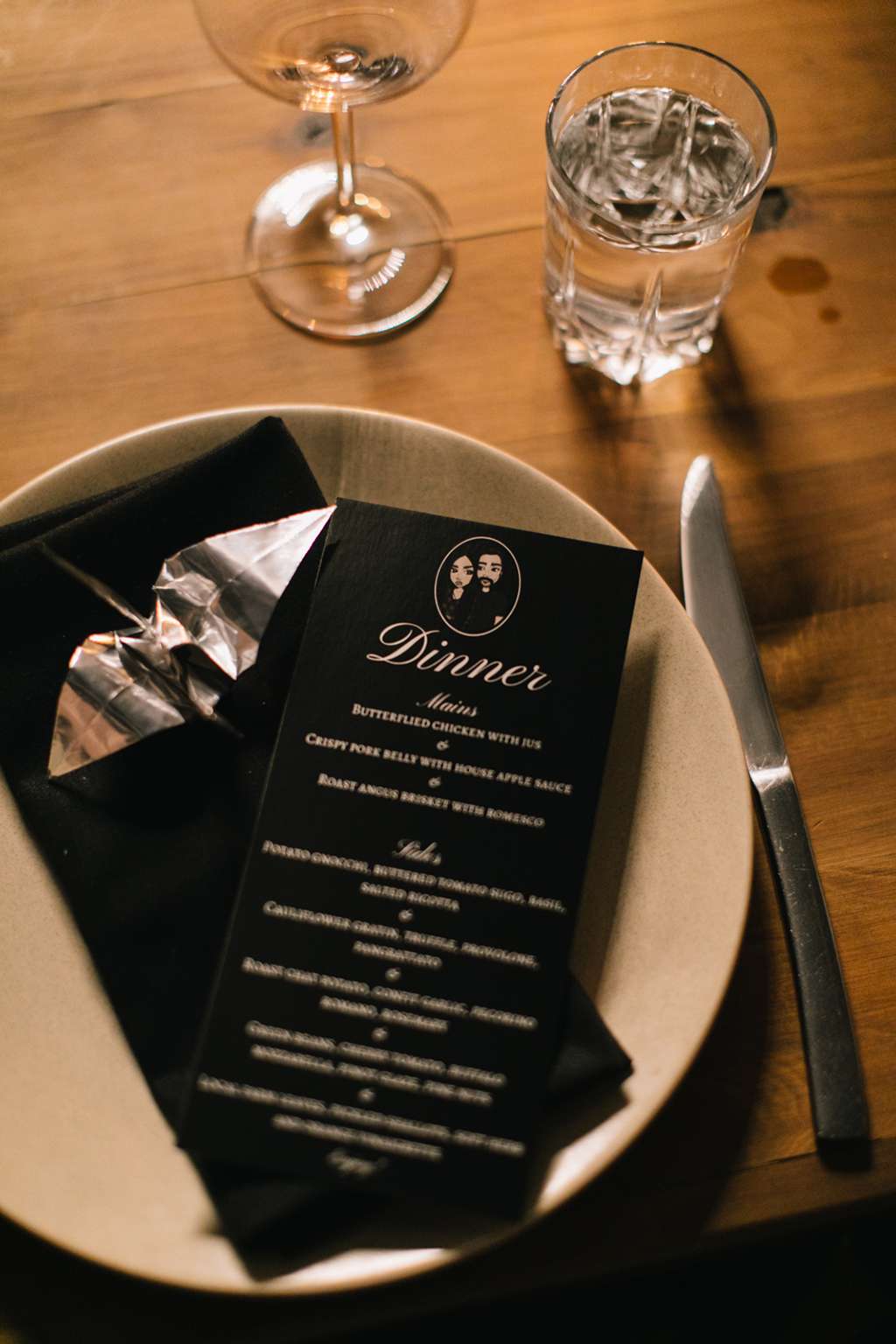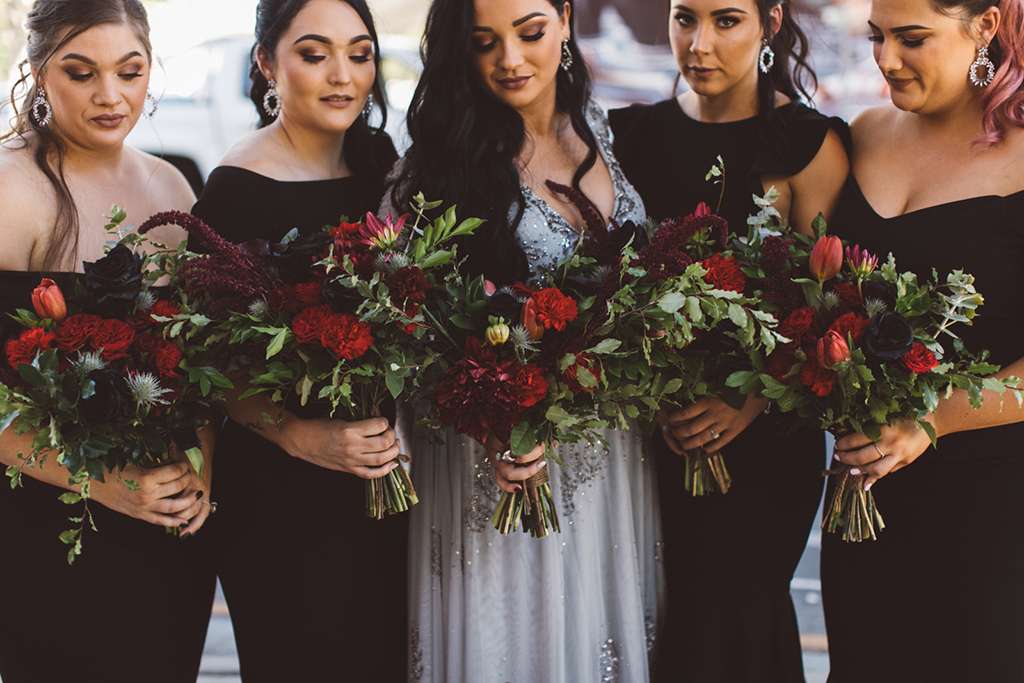 When it came to picking a venue, they knew they didn't want anything traditionally bridal or something outside. In fact, they started to look for places for a birthday party instead of a wedding and stumbled upon Factory 51 in Brisbane by chance. It ticked all the boxes for how they wanted their day to feel – cosy and intimate, and were able to bring in glamorous touches with their decor.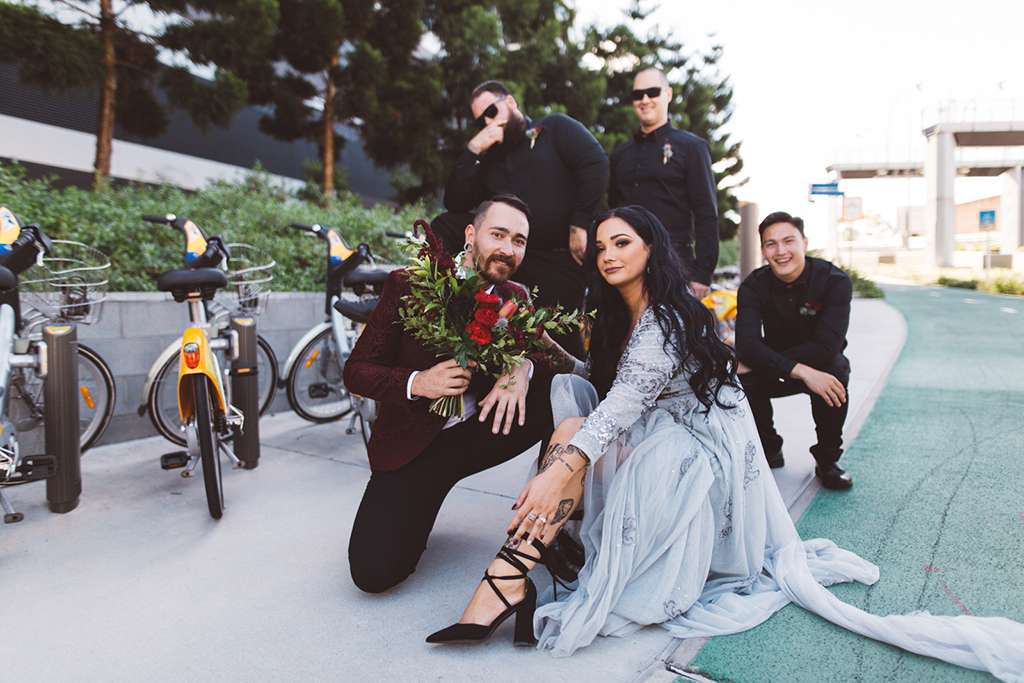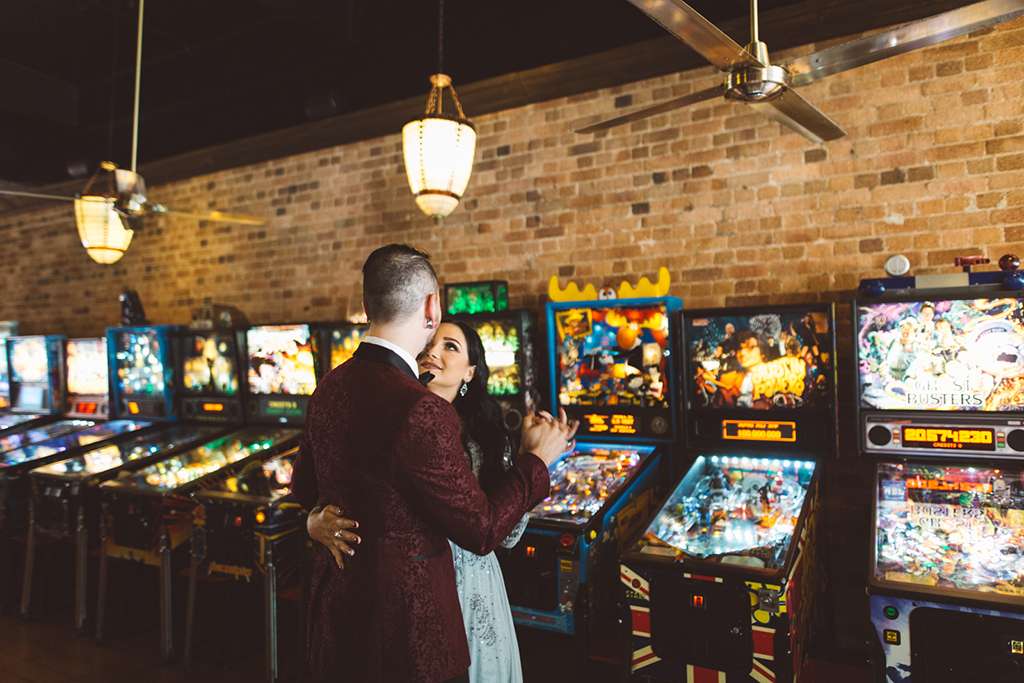 Rikki and Kent are not serious types, so wanted the most stress-free and quick ceremony possible. They walked down the aisle together to their favourite Angel and Airwaves song and then shared their own vows. "It was so special and after our celebrant officially announced us husband and wife, turning around to see the emotion on all of our families and friends facing whilst confetti rained down on us was so overwhelmingly beautiful I will never forget that moment," said Rikki.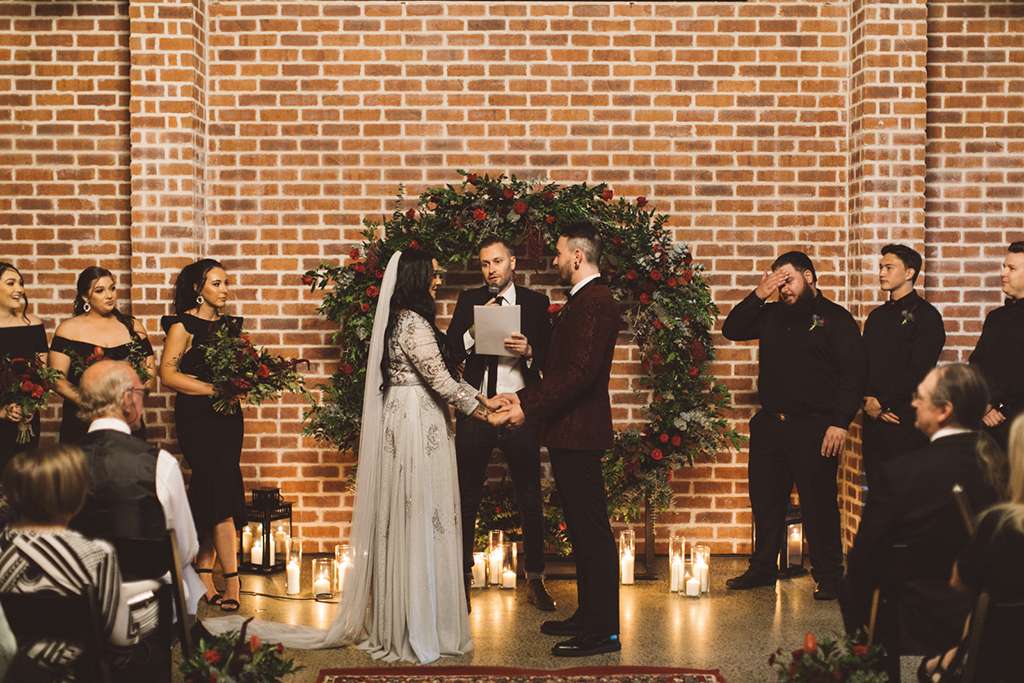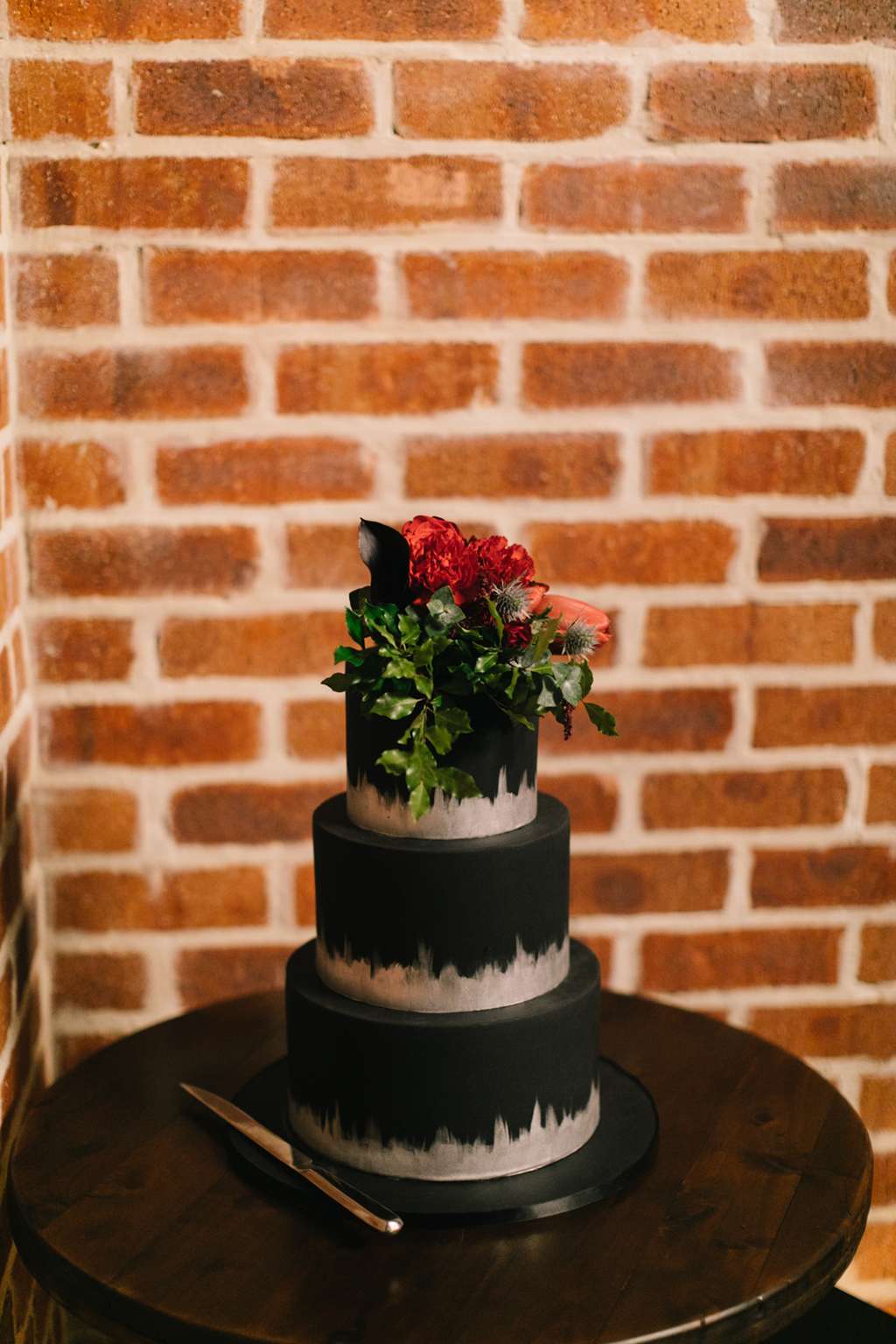 Their favourite part of the day, though, was having everyone sing Happy Birthday to them before they cut their cake, which turned into their first dance under the chandelier. "It was also super special to us that we'd planned to spend the whole day together. Why wouldn't you on the best day of your lives?!"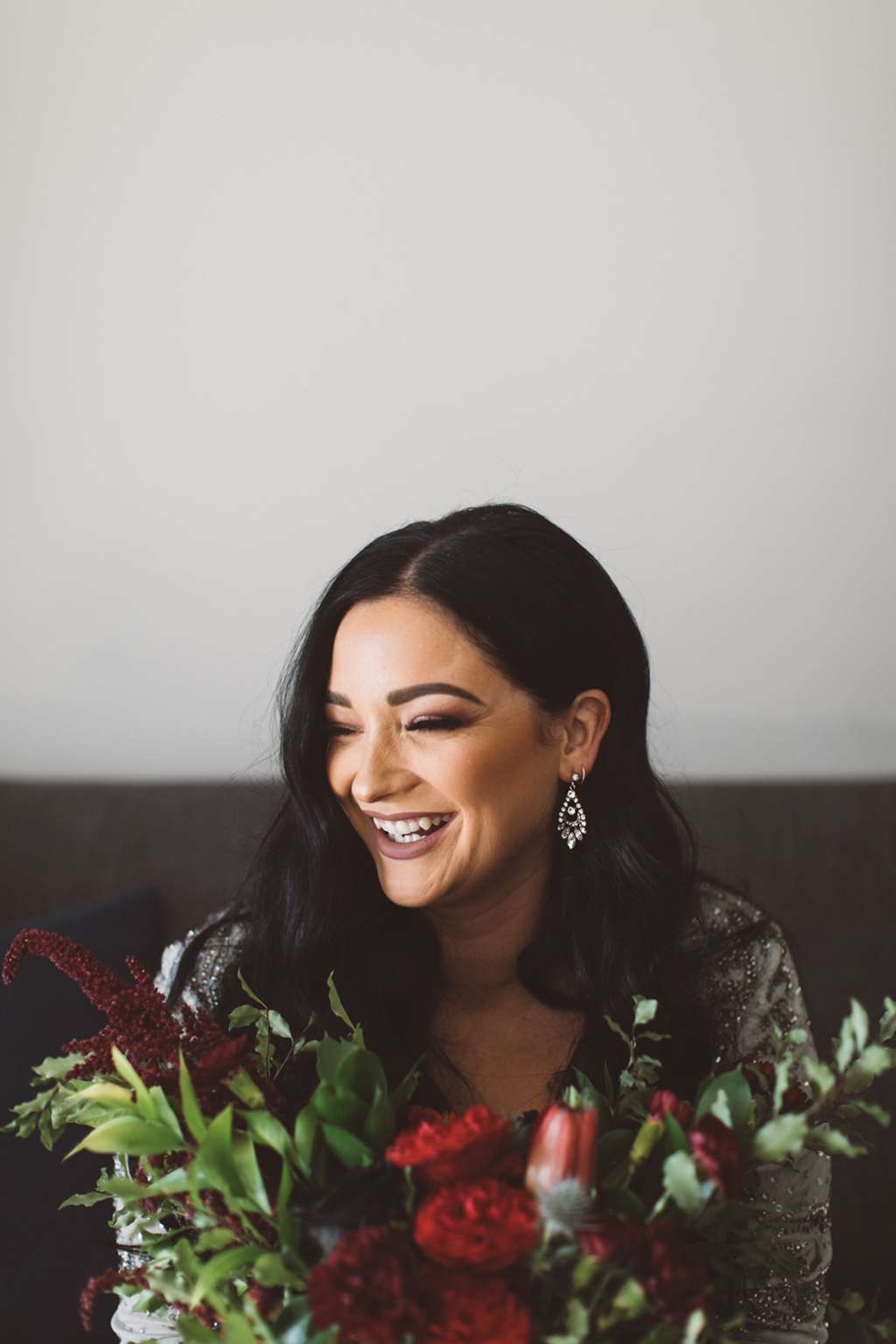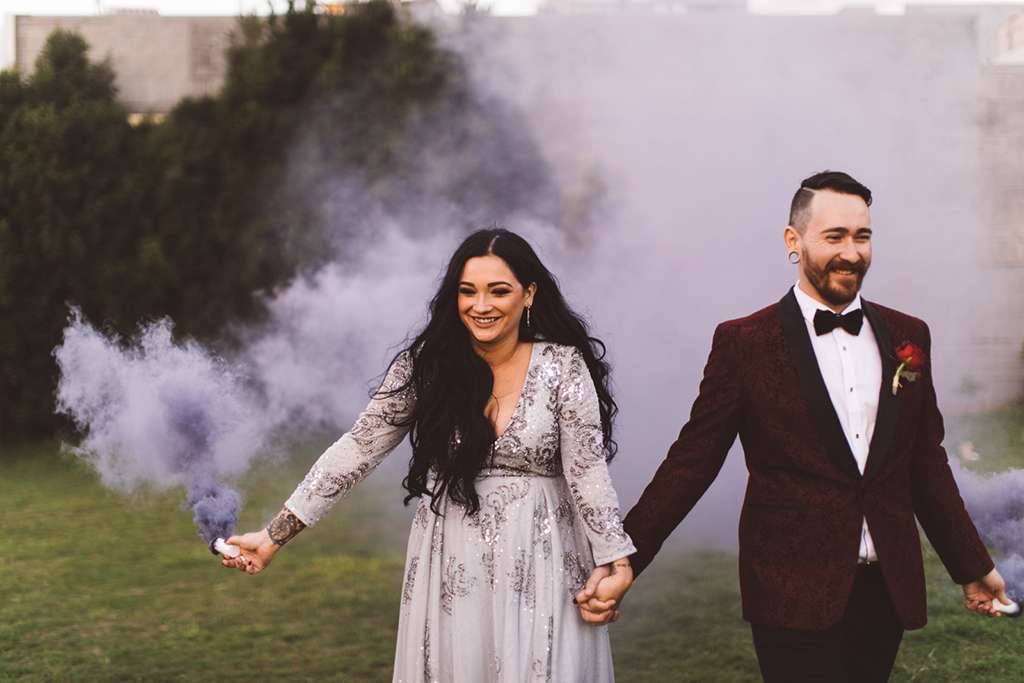 "Spend as much time with your new husband or wife as possible", the bride advises. "Wake up with them, get ready with them up until you put your outfits on. Share all the precious moments with them! There is no need to be apart."