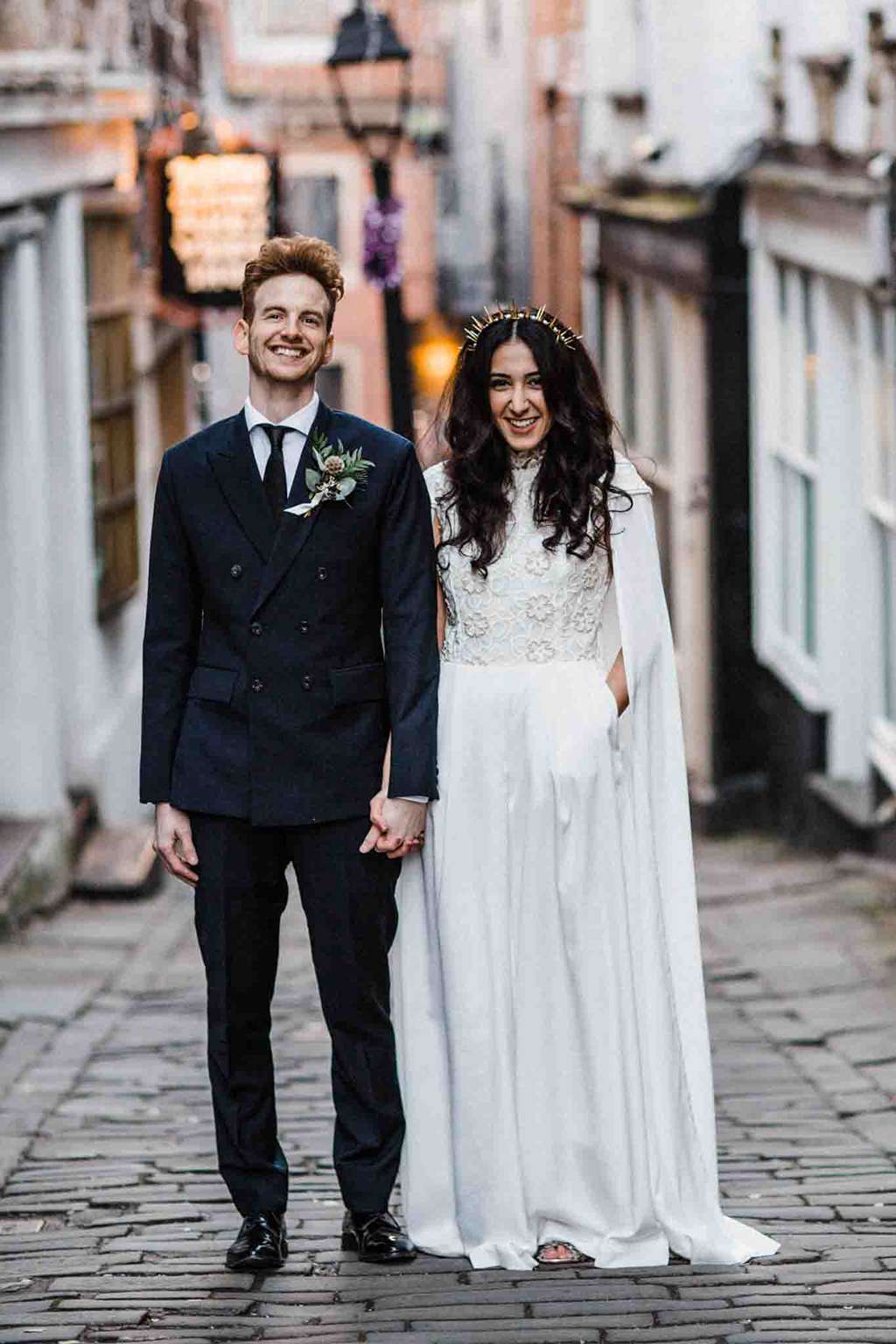 They say that you'll meet the love of your life when you least expect it, and that was really true for Zak and Saba – they were very lucky to meet by pure chance on a random weekday afternoon whilst Saba was working as a retail assistant and Zak came in to buy a suit!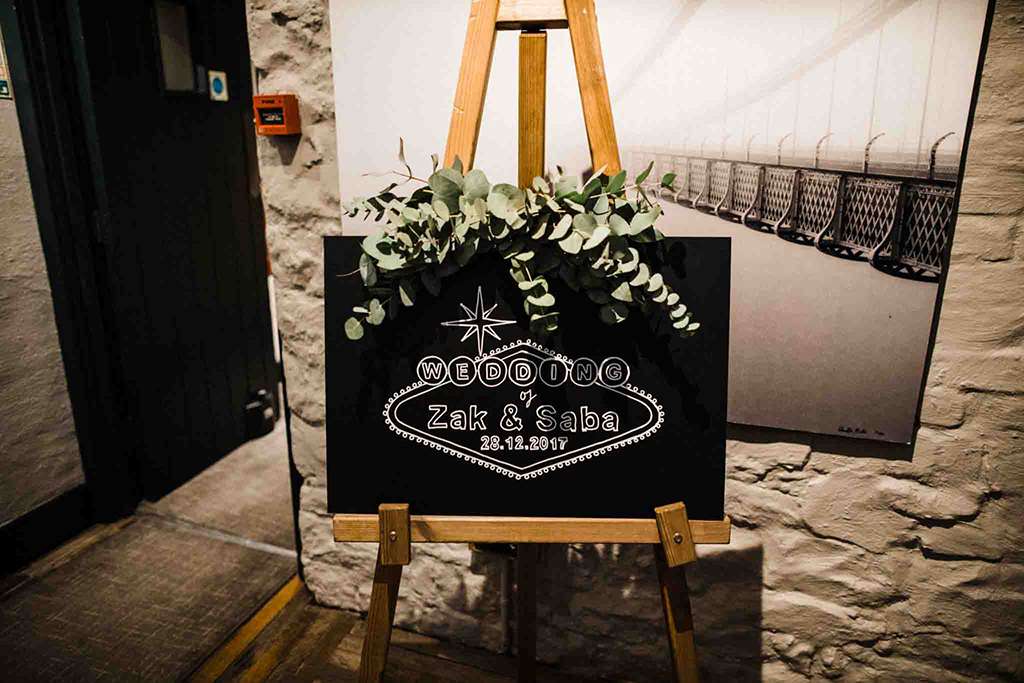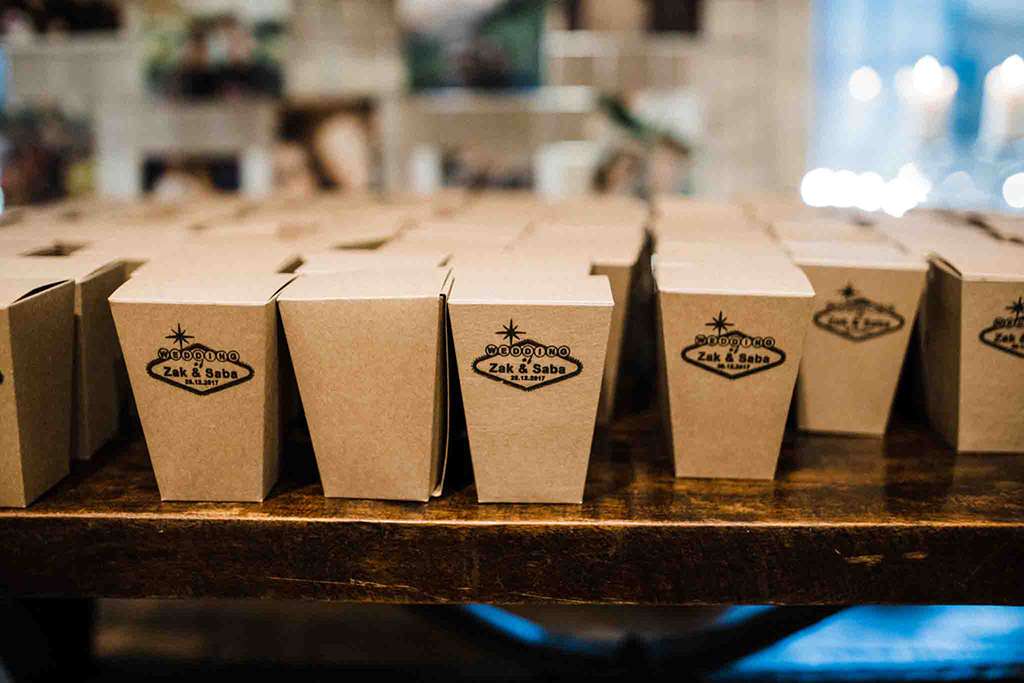 Their wedding party was held in between Christmas and New Years at Hotel du Vin, Bristol, so they wanted a festive, party-vibe for the day. This was fitting with the fact that they were married already, at a ceremony in Las Vegas earlier in the year, so their day was a celebration of that.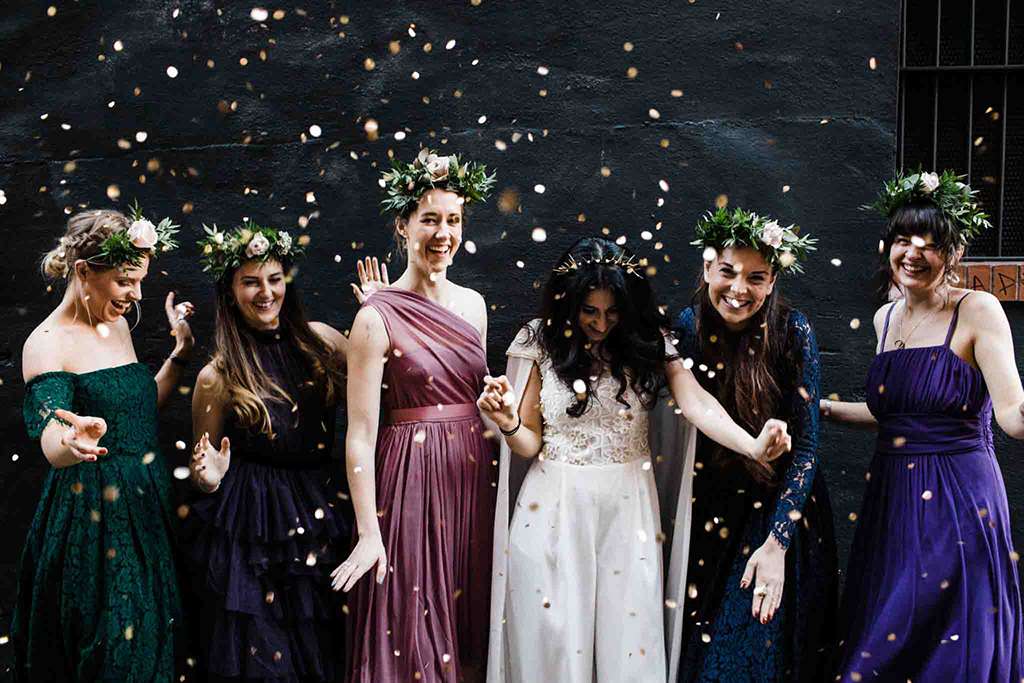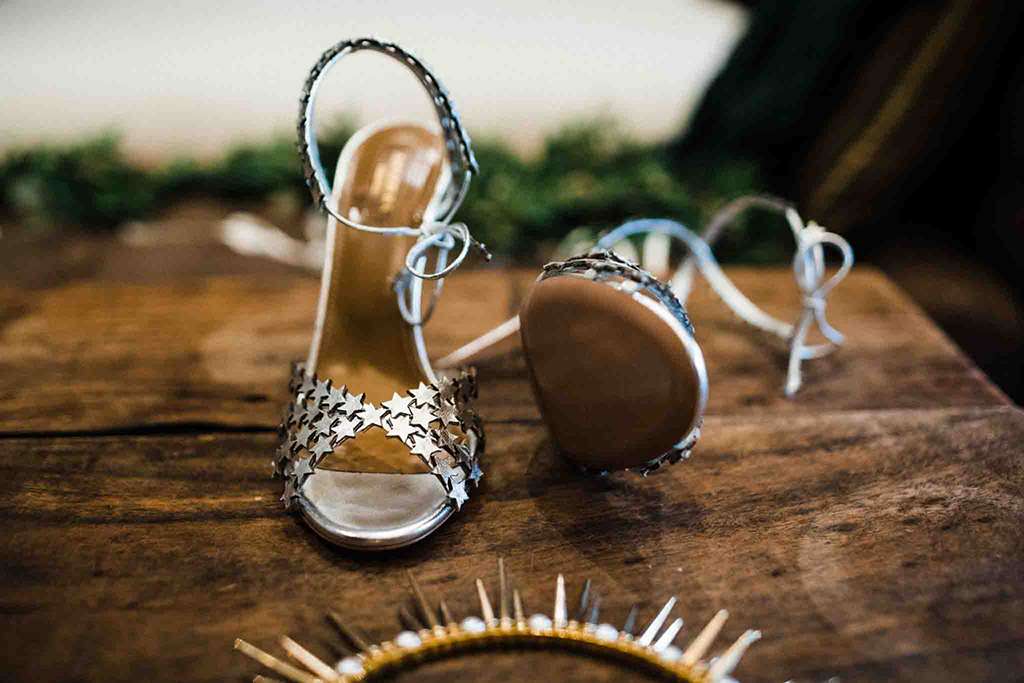 With a budget of £20,000, the wedding party gave them an opportunity to celebrate with their friends and family who couldn't be there on their actual wedding day. They flipped the usual format of a wedding day, and used the usual ceremony slot to show their family and friends the video of them marrying in Vegas. "We loved changing the expected order of the day," explained Saba. "Neither of us are traditional, and having a slightly different was of doing what was expected from a wedding day was a lot of fun to plan."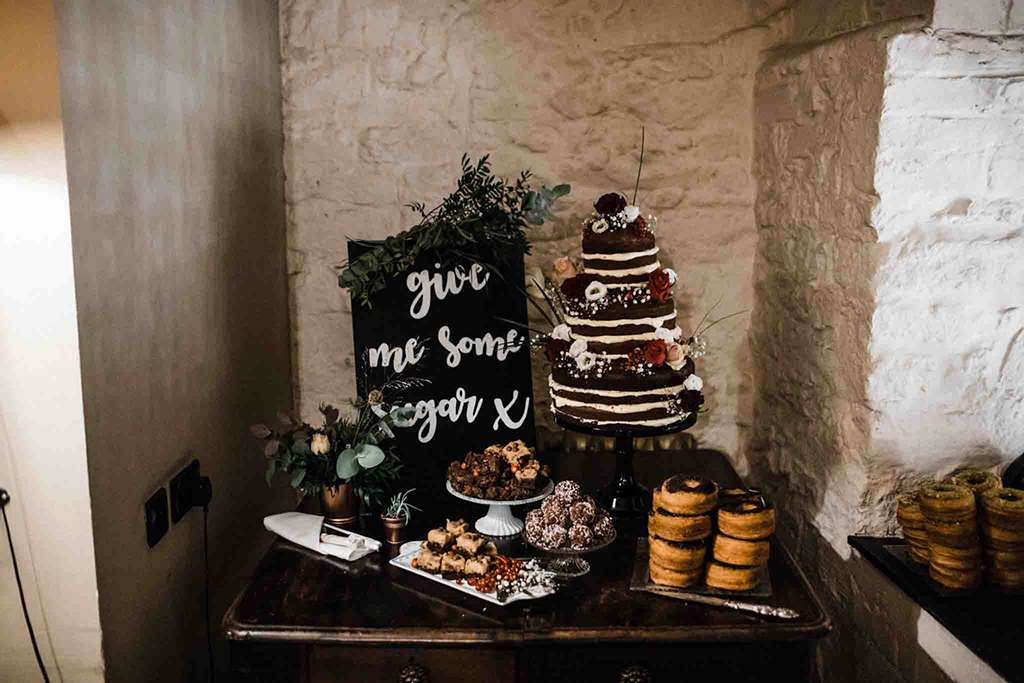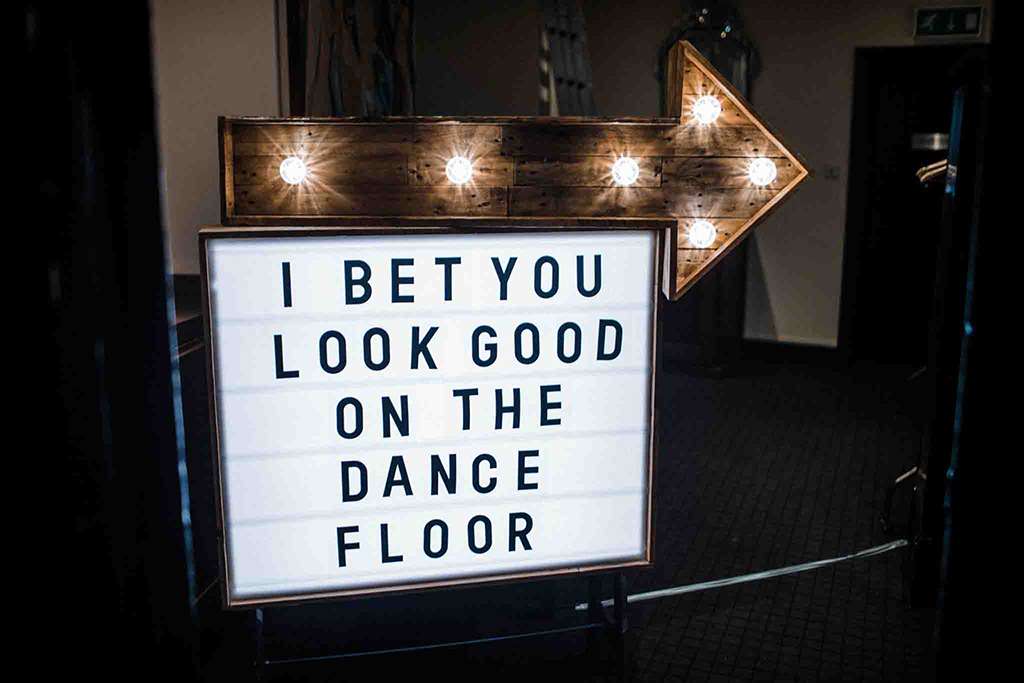 They ran with this idea and started the party with a cinema theme – Saba and Zak hid away and had their bridesmaids and groomsmen handing out tickets and popcorn and ushering everyone to the screening room for the premier of the blockbuster movie; Saba and Zak Tie The Knot. Their film was edited by a good friend, who dressed it up old-school black and white movie style. They then had a wedding breakfast with catering provided by Hotel du Vin and partied the night away to a soul band and DIY'd Google Play playlists!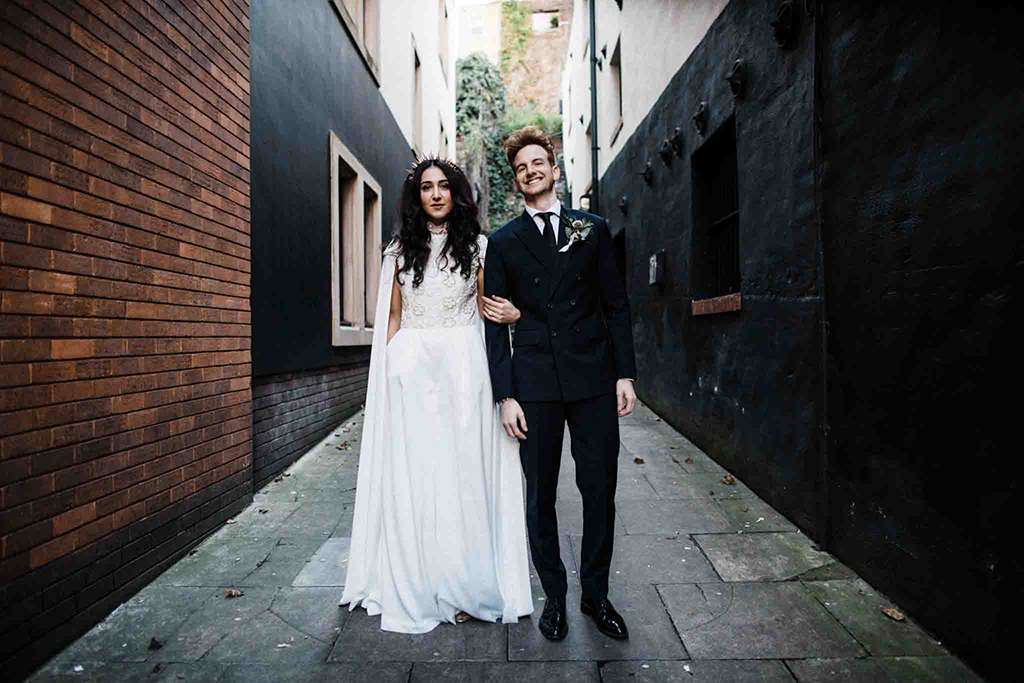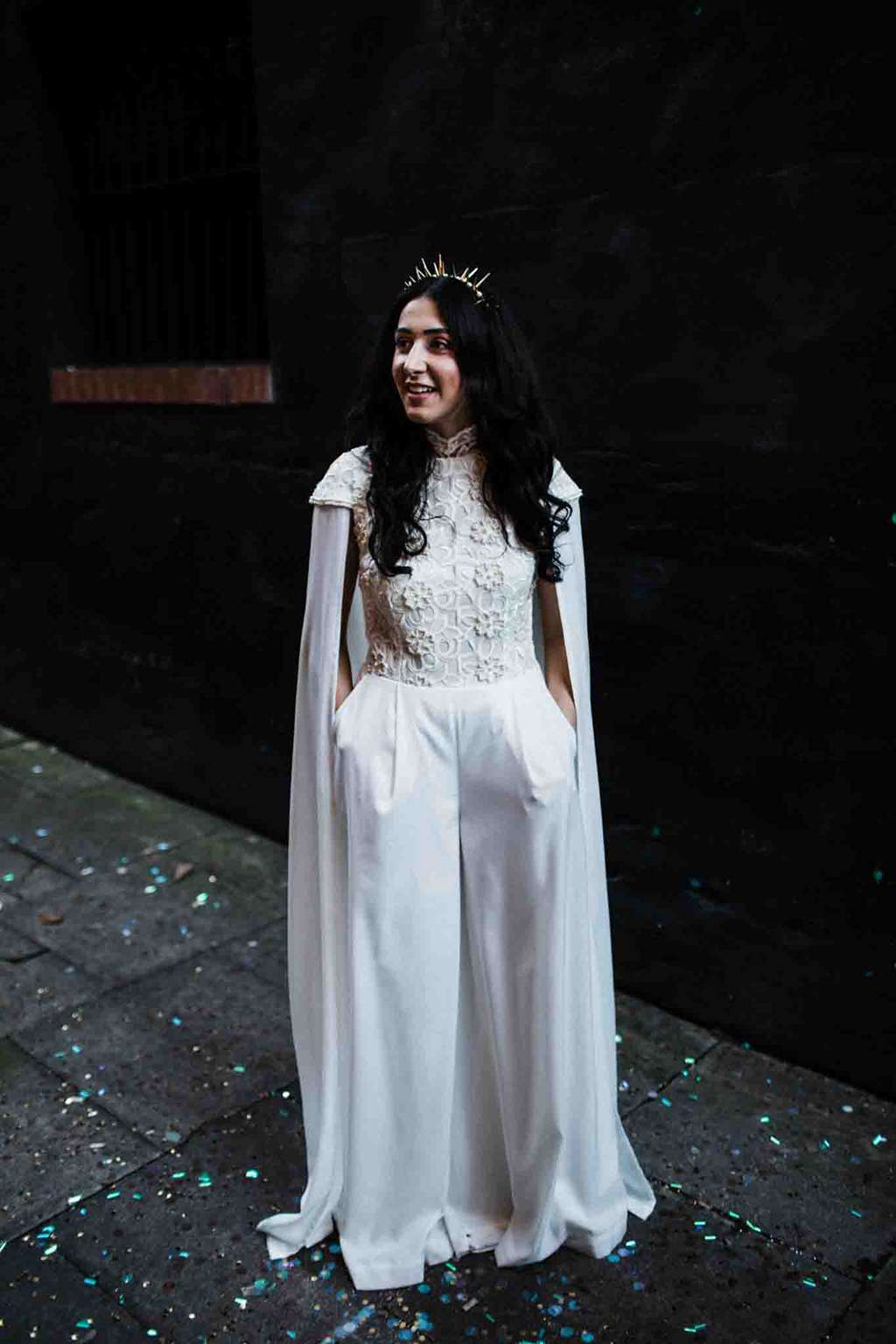 Saba wore two outfits; a three-tiered dress by Zimmerman with Jimmy Choo's and a custom jumpsuit with cape, made by her mum! Zak also wore a custom made suit, with the bridesmaids in ASOS. Flowers were by The Mighty Quinns Flower Emporium. Zak and Saba handmade all the chalkboard signage throughout, but the majority of decor and props they left to the professionals – people they were lucky enough to get on fantastically with, who understood their vision immediately!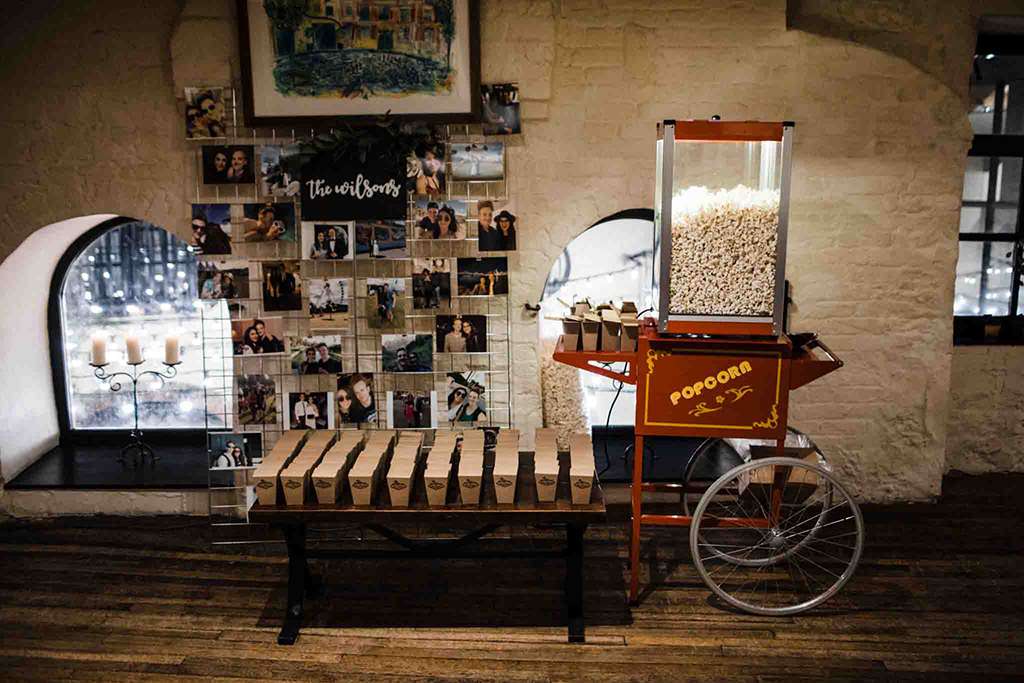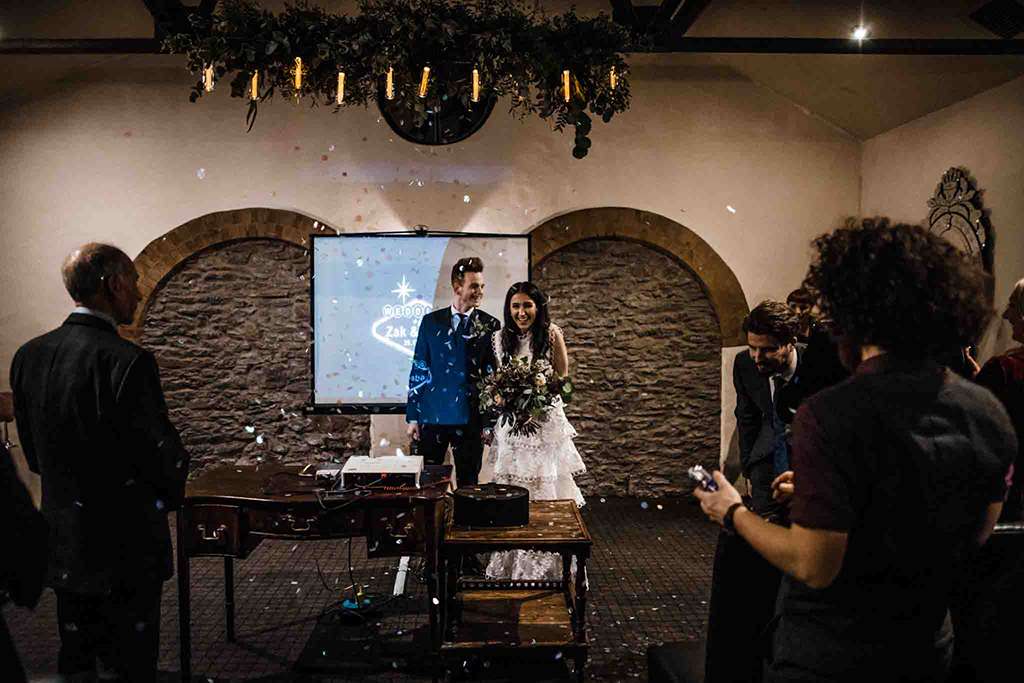 "Our favourite part of the wedding was hands down having al the people we care and love for in the same room, having fun and celebrating our relationship," said Saba. "A few family members had not seen each other for a long, long time, and the party was a beautiful opportunity change all that. It definitely filled our hearts seeing all the family on the dancefloor singing and dancing together. It was a true blessing."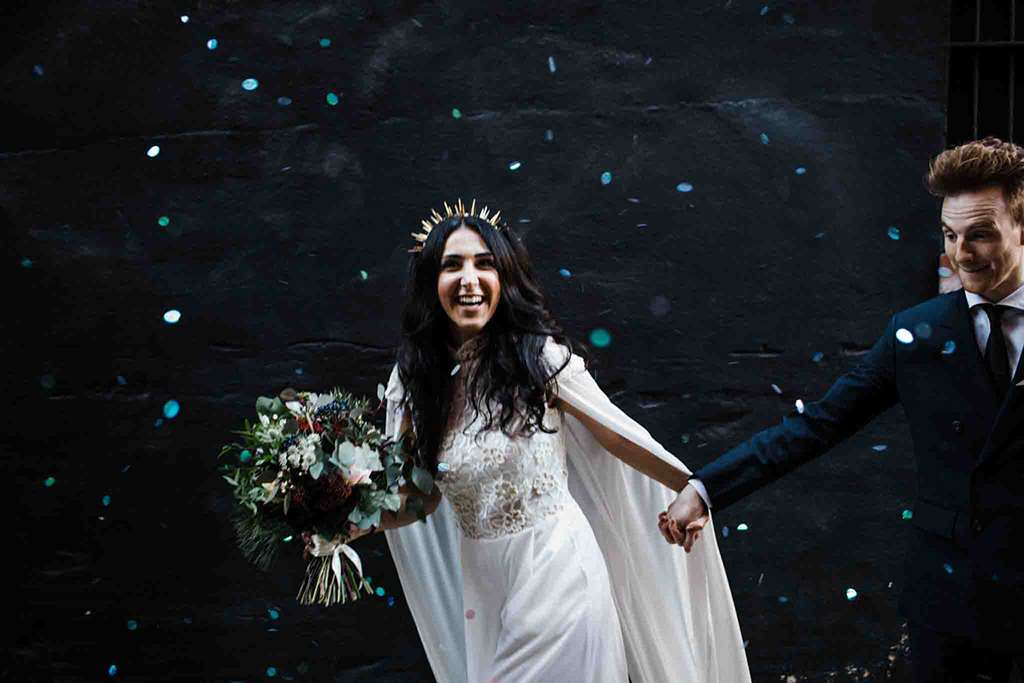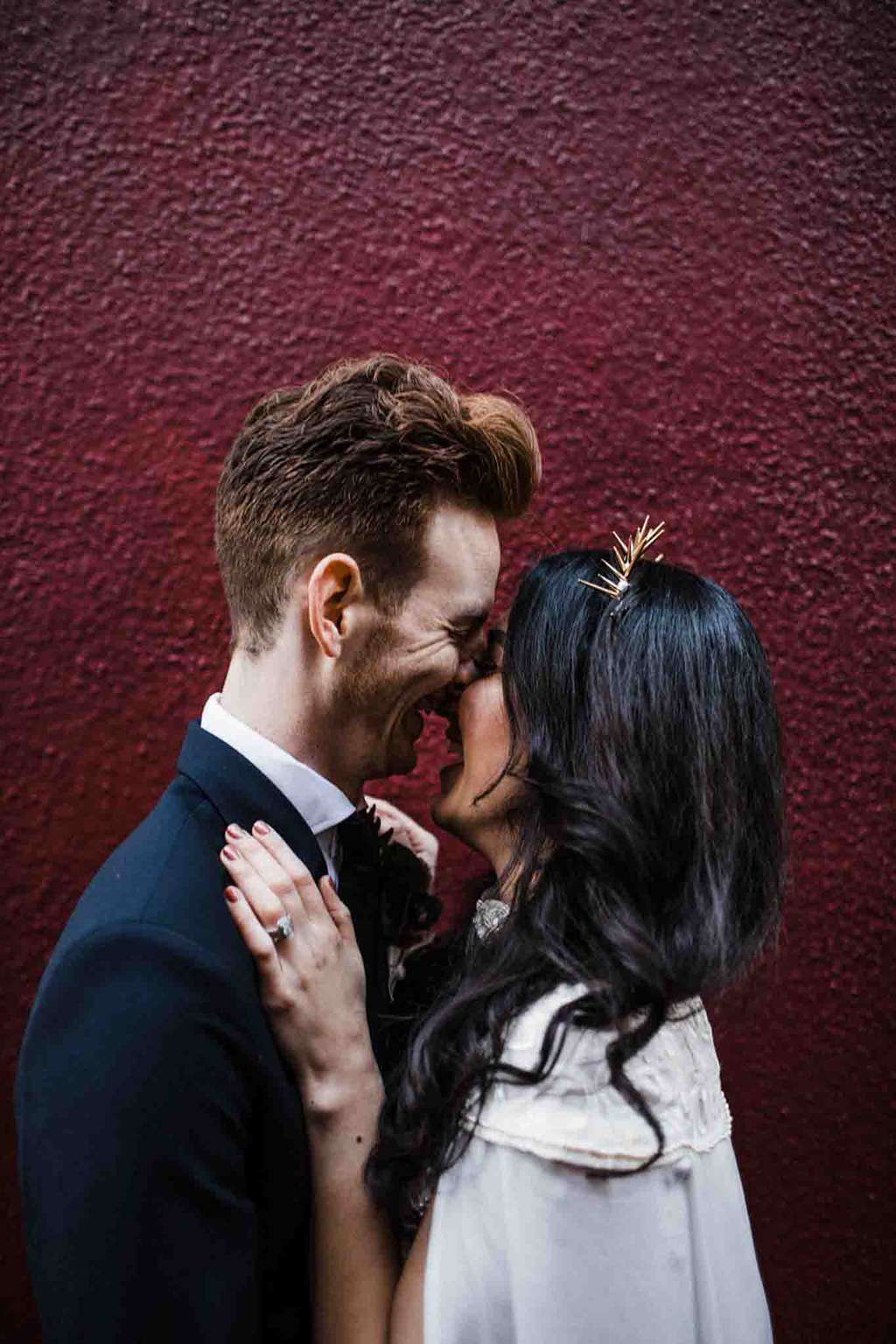 You HAVE to watch their video by The Costa Sisters below too, SO GOOD!