Eugenia and Enrico's theme for their Italian wedding was 'take it easy'. That meant they wanted to make the celebration as fun, stress-free and easy for everyone as possible. They told their guests they could dress casually, however they felt most comfortable, the goal was really just to have a party where they happened to get married!
"Our dream has always been to create an amazing party rather than a traditional ceremony", said the bride, "where everyone could be free to enjoy themselves. The day started with a simple and quick civil ceremony followed by a nice lunch of beer and chat. Then the real fun came – our friends organised a multi-religious ceremony and at the same time we sang, danced and played! Then the party took off with diving in the pool, cocktails and music and a great desire to have fun!"
The big after party was held at the groom's parent's home. They decorated it themselves with lights, dreamcatchers and vintage furniture. The party went on long into the night concluding with everyone – the bride in her dress included – jumping into the pool!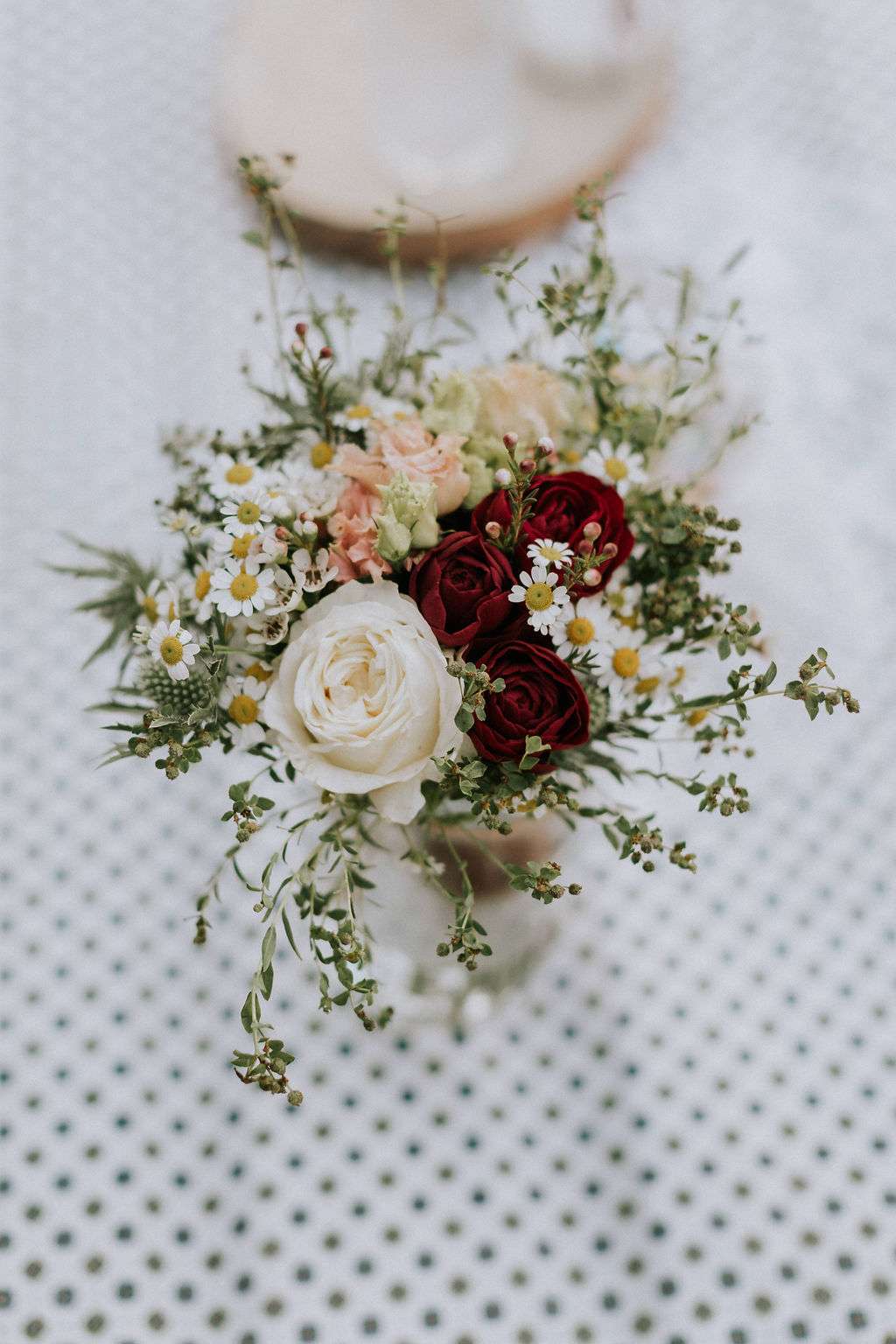 "The wedding day really was one of the best days of life," Eugenia concluded, "so dear brides and grooms, have less anxiety and more fun!!"