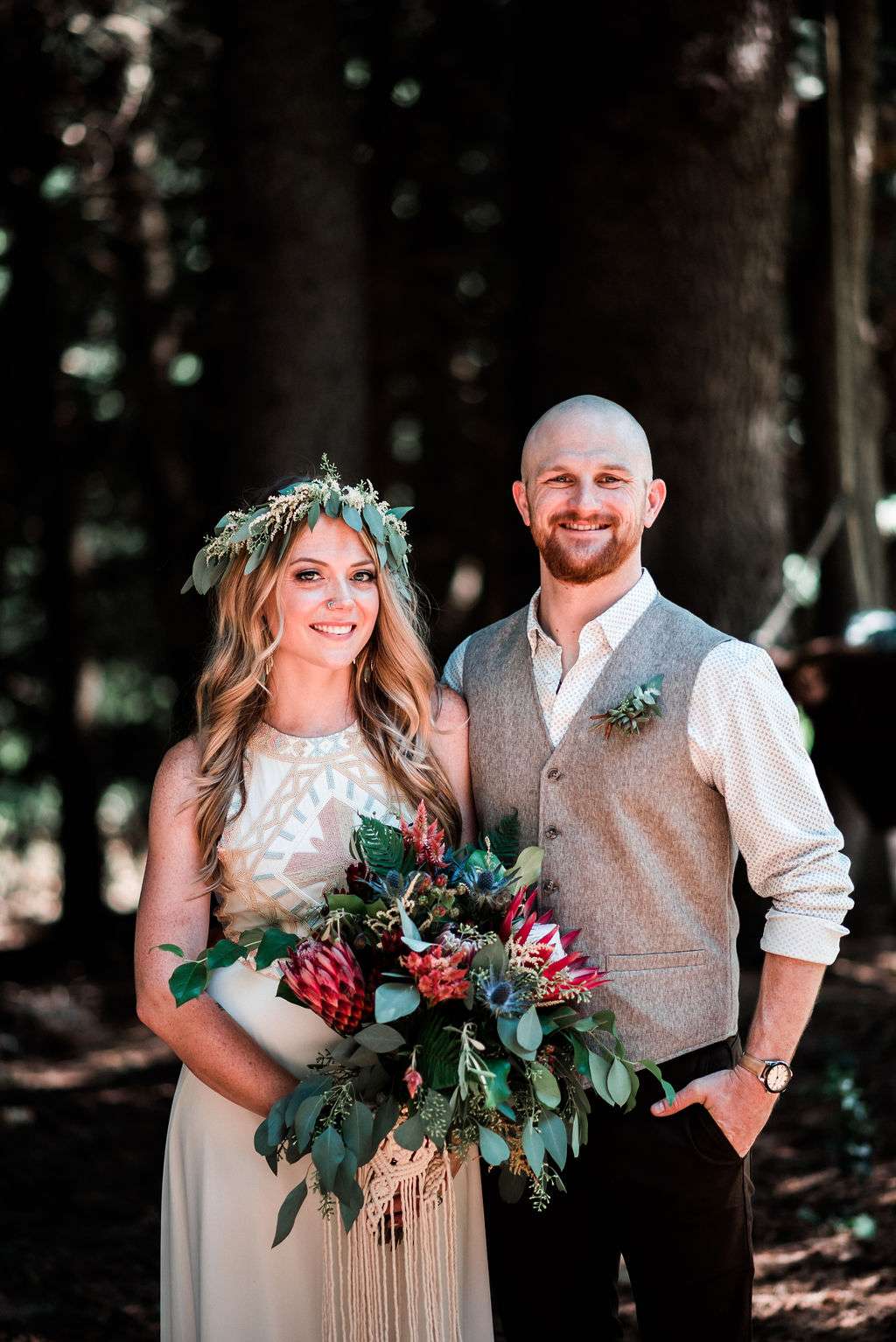 Andrew and Brittney gave themselves just four months to plan their August 2018 wedding. It was important to the couple to keep sustainability and frugality in mind with all the decision making for their wedding day. They had a $10,000 maximum budget, but in reality they managed to keep it just under $9,000. They held the day at Brittney's parents back garden which meant they didn't have to shell out for expensive venue hire.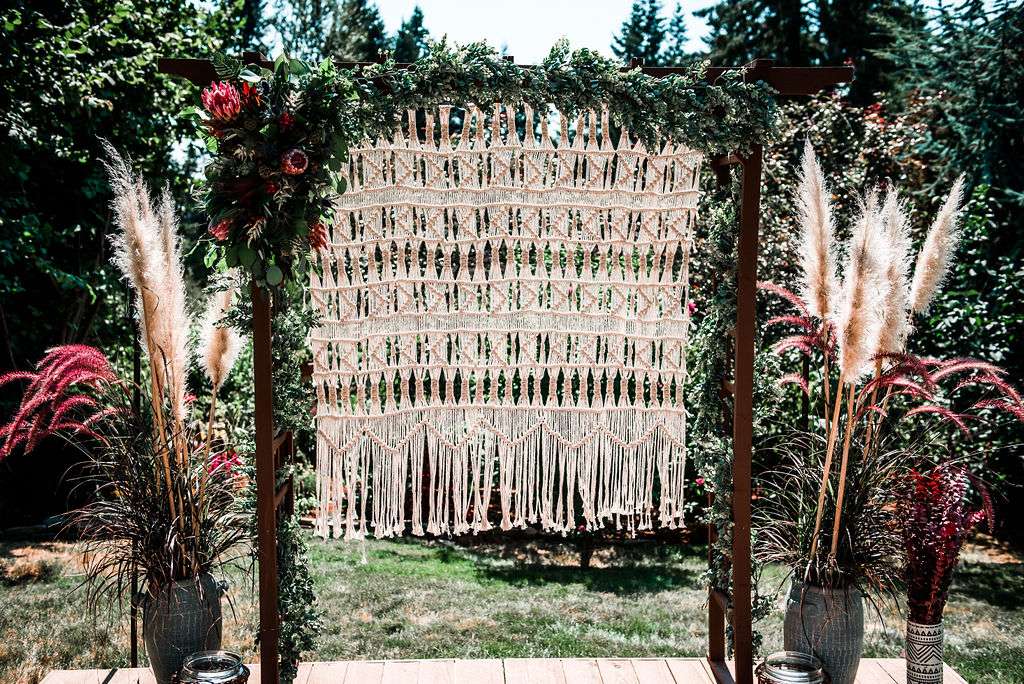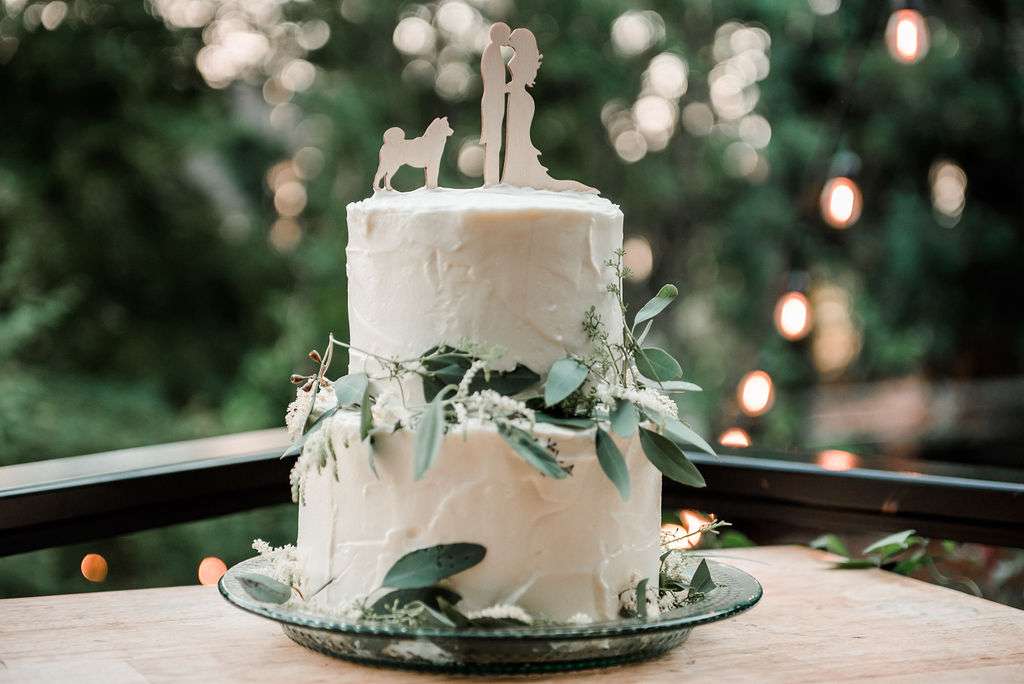 For decor they used a lot of things they had already acquired throughout their relationship, and anything they purchased would have a purpose and place after the wedding day. They rented the majority of larger items, and skipped things like favours and invitations as they wanted to limit the amount of disposable stuff that was involved in their day. They wanted as much natural beauty as possible in their day. They had plants everywhere, even hanging in macrame from the trees.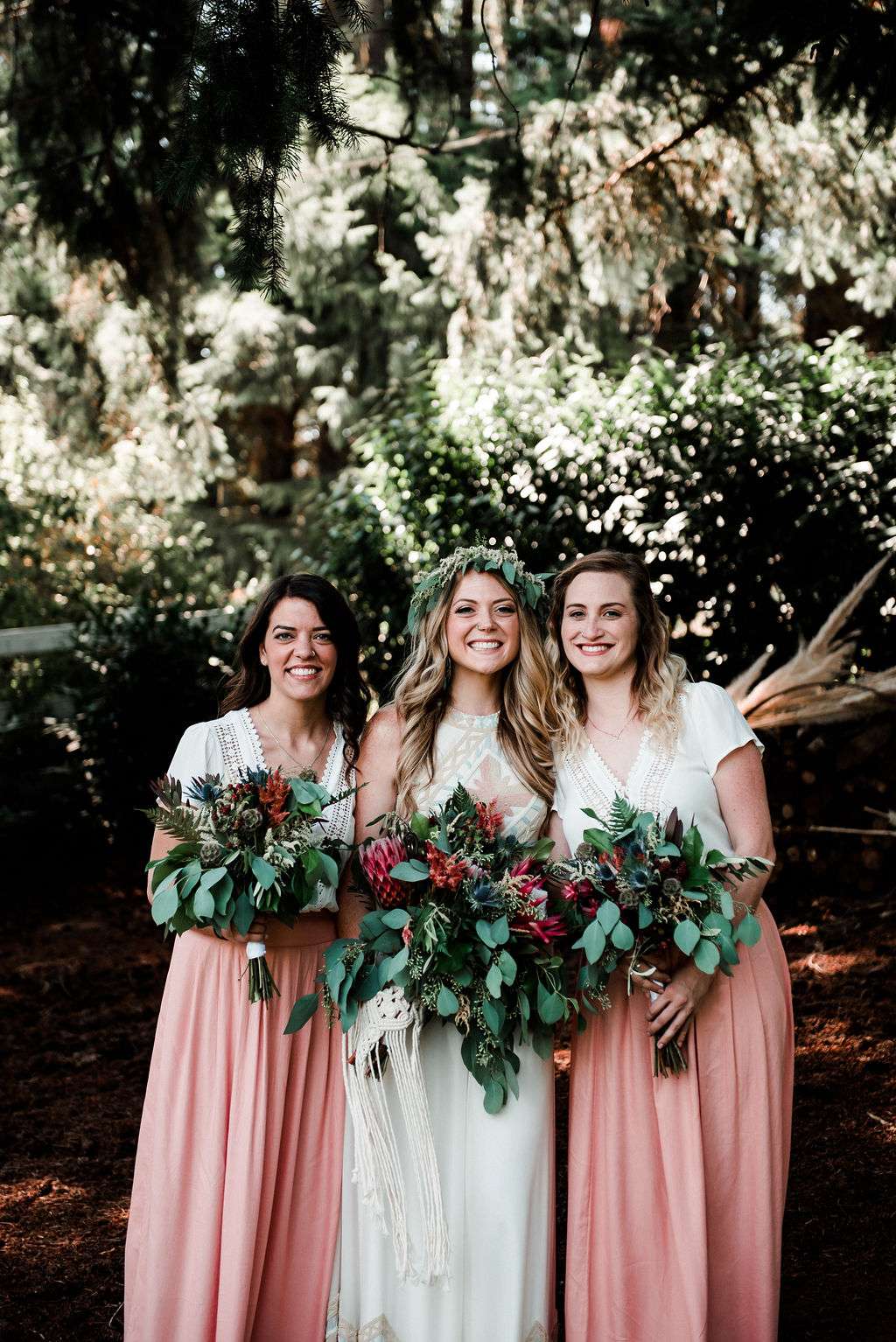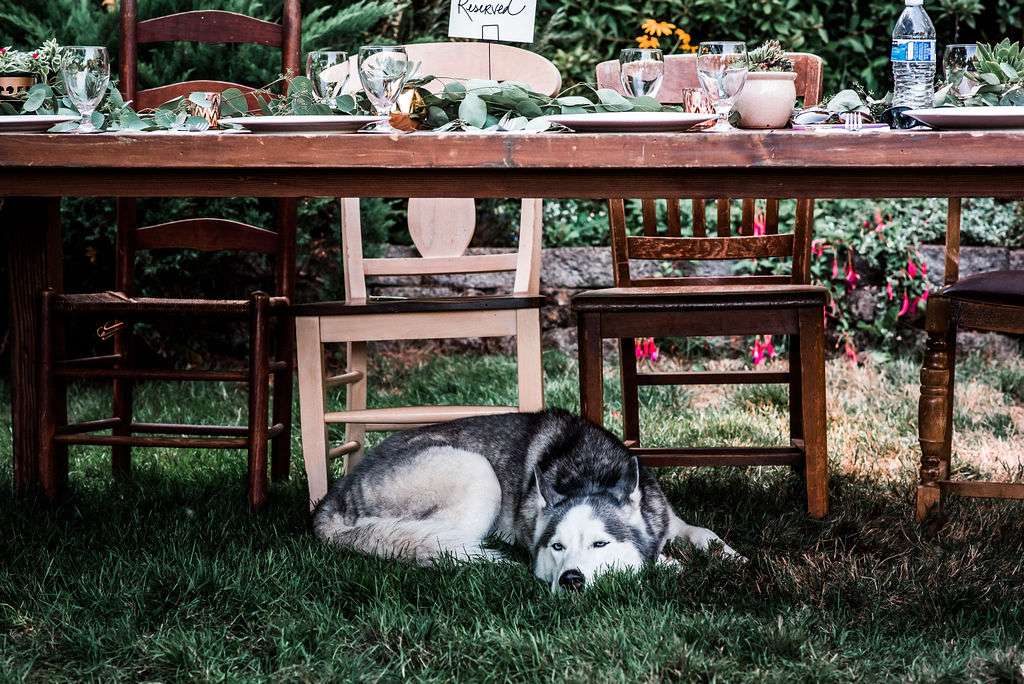 The couple embarked on lots of DIY projects for the day, mostly potting plants and gardening, but the crown jewel of the DIY was building the massive curtain entryway to their ceremony area. "Pro tip – painter's cloths are WAY cheaper than fabric by the metre from a store, and are reusable too!" said Brittney.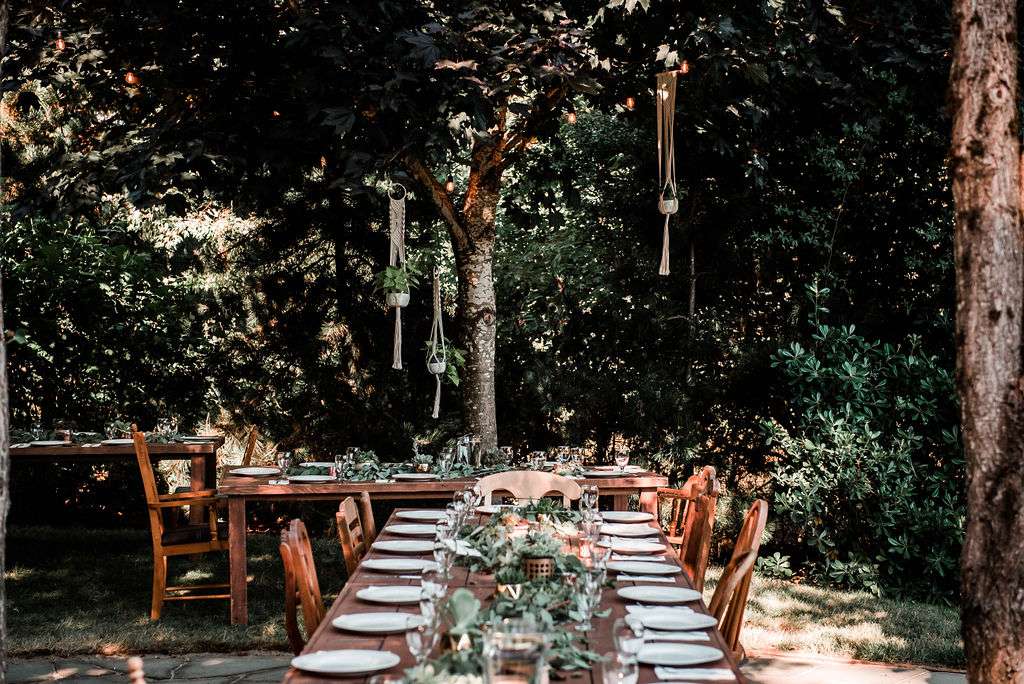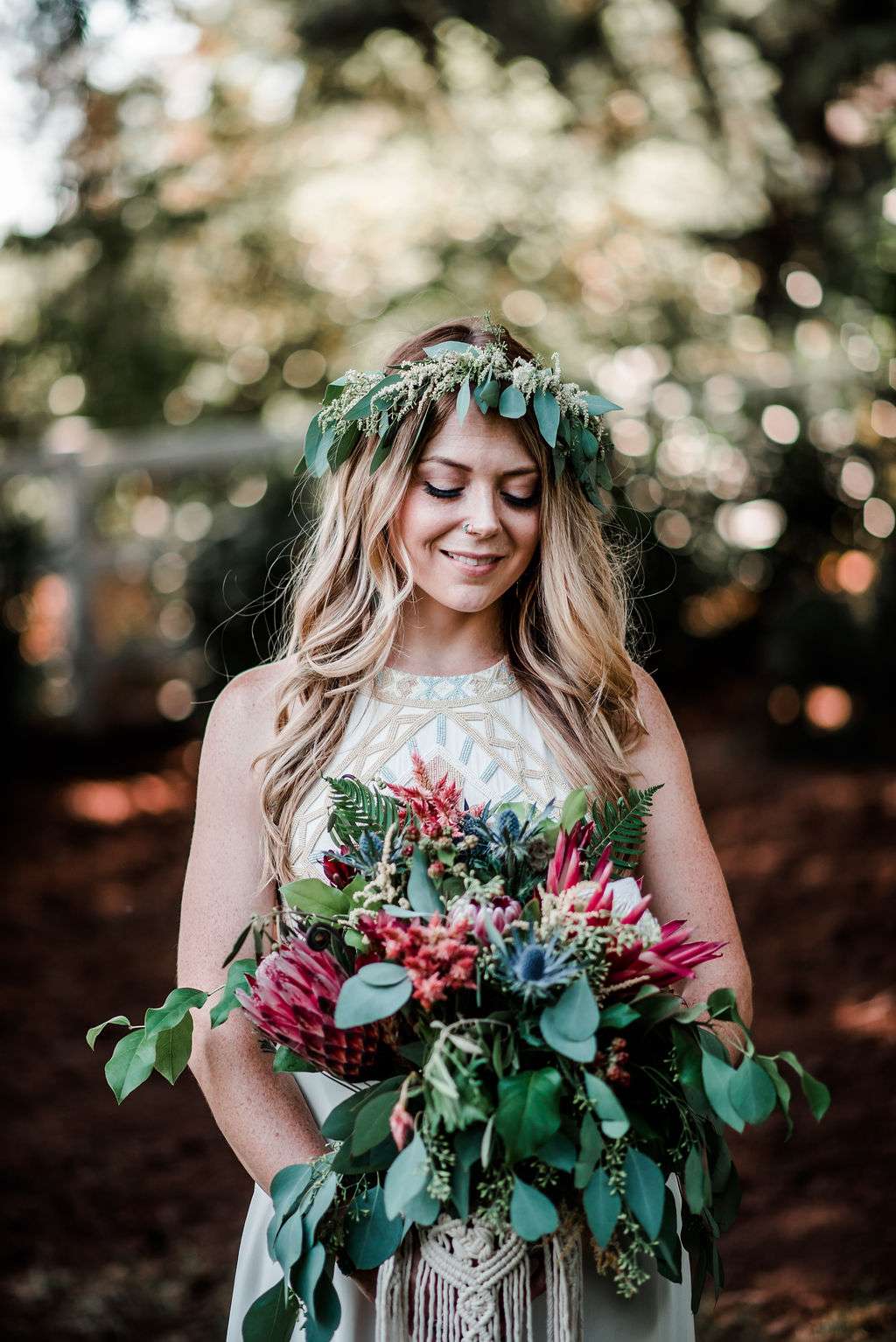 For their ceremony, Andrew and Brittney chose to write their own vows and they both believe that doing that set the tone for a relaxed yet meaningful day. "Andrew and I had no idea what the other wrote," she said, "and yet we both ended them with a Carl Sagan quote. It was totally meant to be!"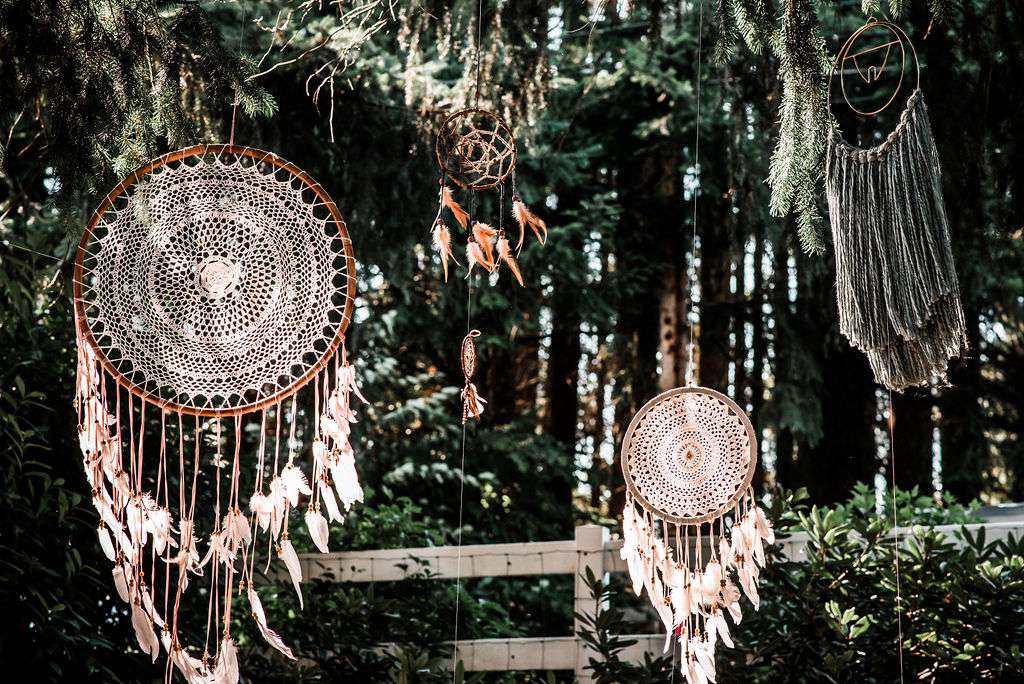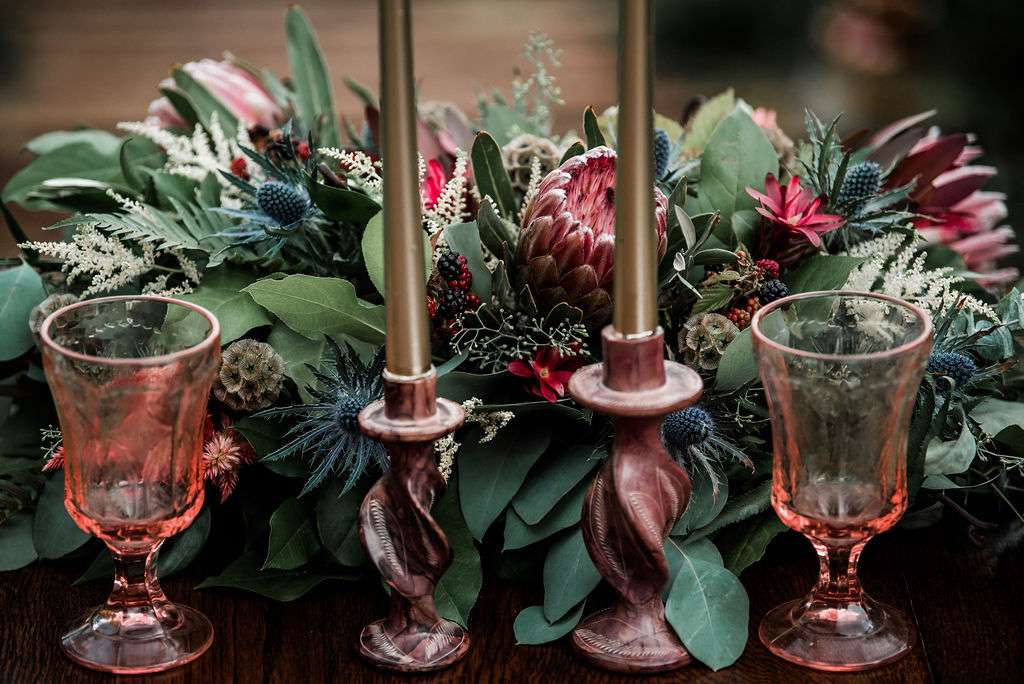 Having a home-spun, DIY wedding wasn't without its stresses – the pressure of pleasing everyone while remaining true to themselves was quite the struggle at times. If they were to do it all over again, they said that they definitely would've given themselves more time, but feel that the planning process actually strengthened their relationship.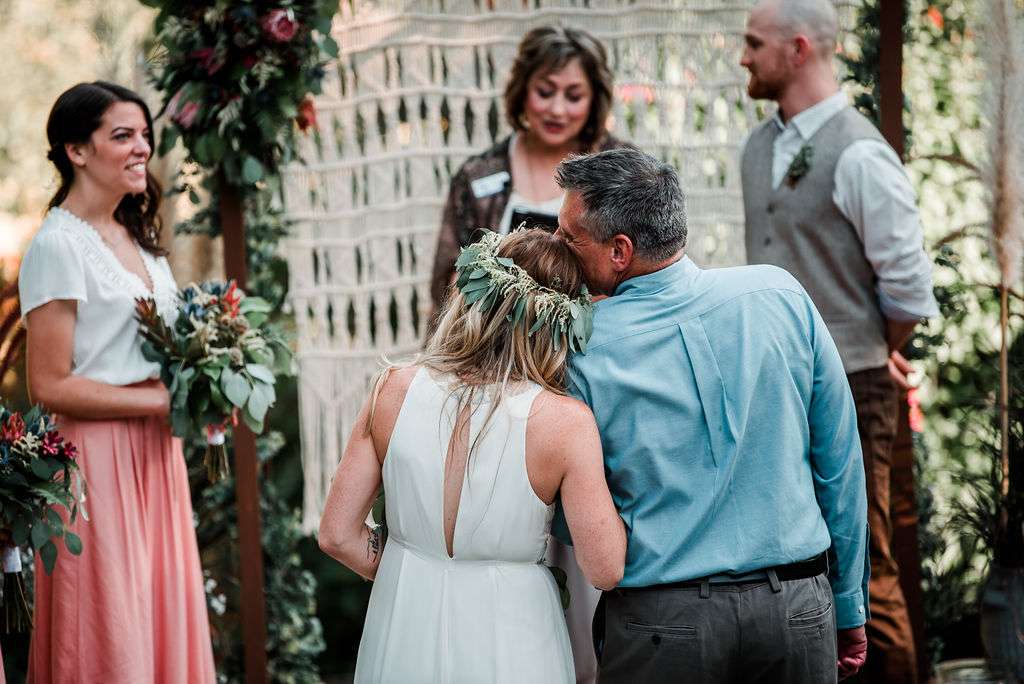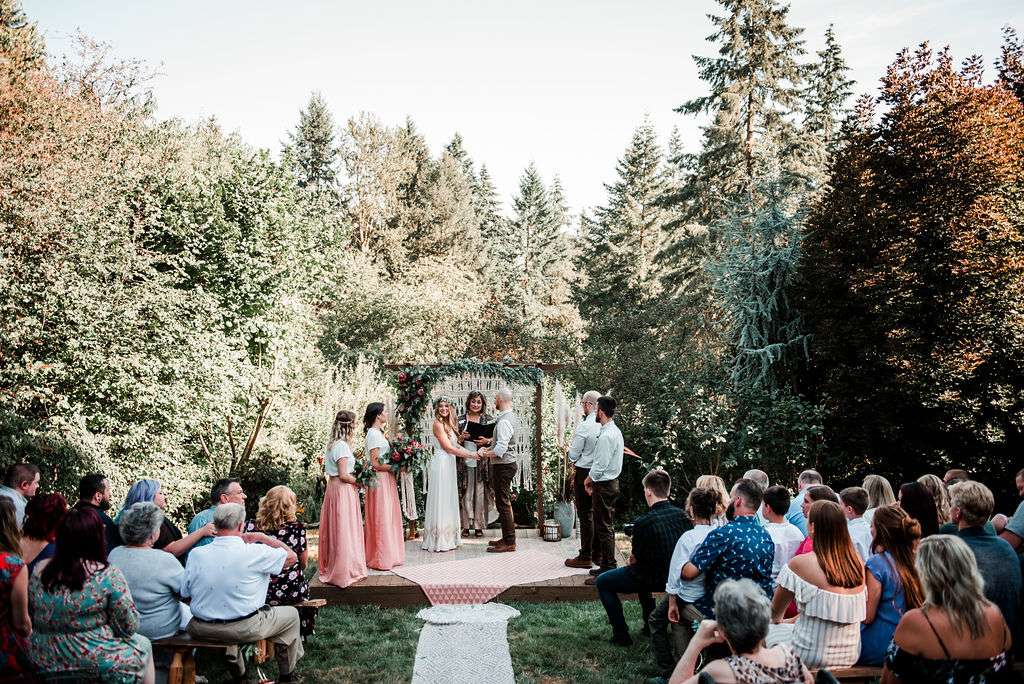 "We had to be a team no matter what," Brittney explained. "Just remember to breathe. On the day all the stresses melted away and we were able to notice the love all around us. So many loved ones came together to do everything they could to make our day come together. It was such an overwhelming feeling of joy and love."