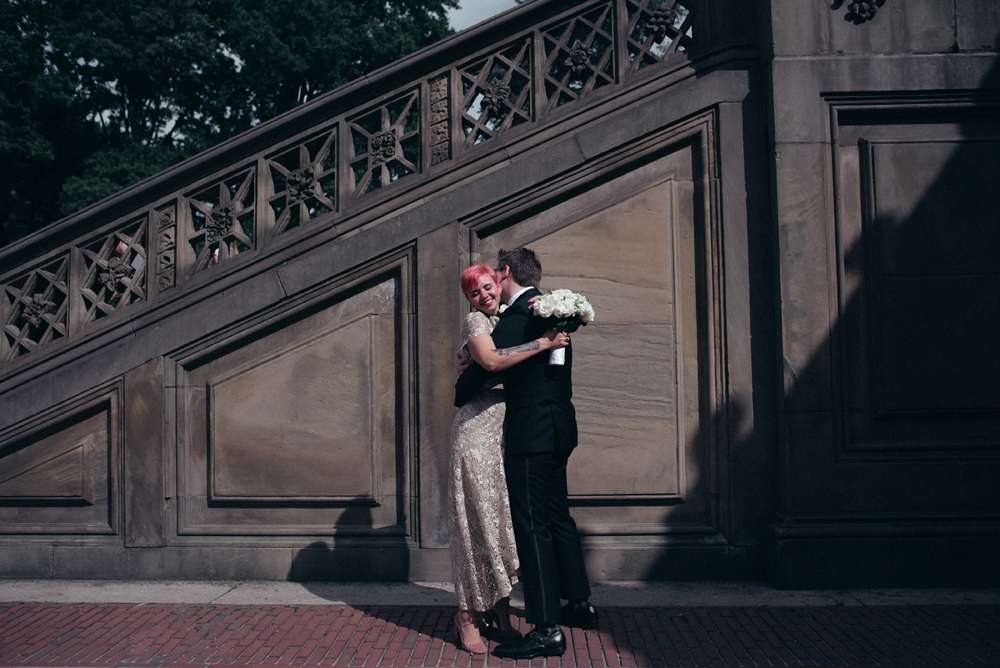 Hosting their wedding day at a mansion on the Upper East Side of New York meant Mike and Midge couldn't go halves with their wedding theme – and they did not disappoint! "The inspiration behind our wedding was a very modernised and stripped down version of the Marie Antoinette aesthetic," said Midge. "Think classic yet decadent, with a lil' bit of a witchy touch!"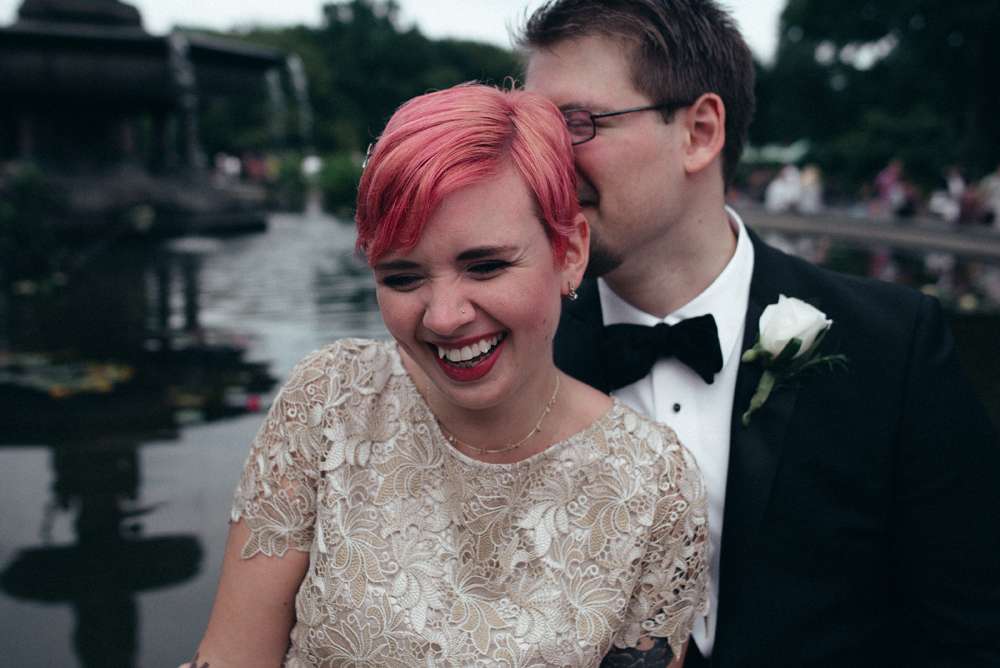 Aside from dressing it with dozens of white roses, pillar candles and eucalyptus, the house needed little else in the way of decor to achieve their opulent, palatial vibe. Complete with chandeliers, sweeping staircases and original features, it was the perfect setting for their day.
Unsurprisingly, their venue was one of their biggest expenses, but as the cornerstone to their wedding theme they knew it was perfect to them. They managed to save money by DIY-ing their invites and other signage for the day, and also putting together their favours themselves; chunks of rose quartz which signify love, compassion and comfort – fitting sentiments to bestow upon their guests!
Midge also scored a steal with her wedding dress – costing just $150, the gold lace Elie Tahari number was fit for any aspiring Marie Antoinette bride. She accessorised with Kate Spade shoes, her signature pink crop and a vintage, bejewelled dragonfly hair clip.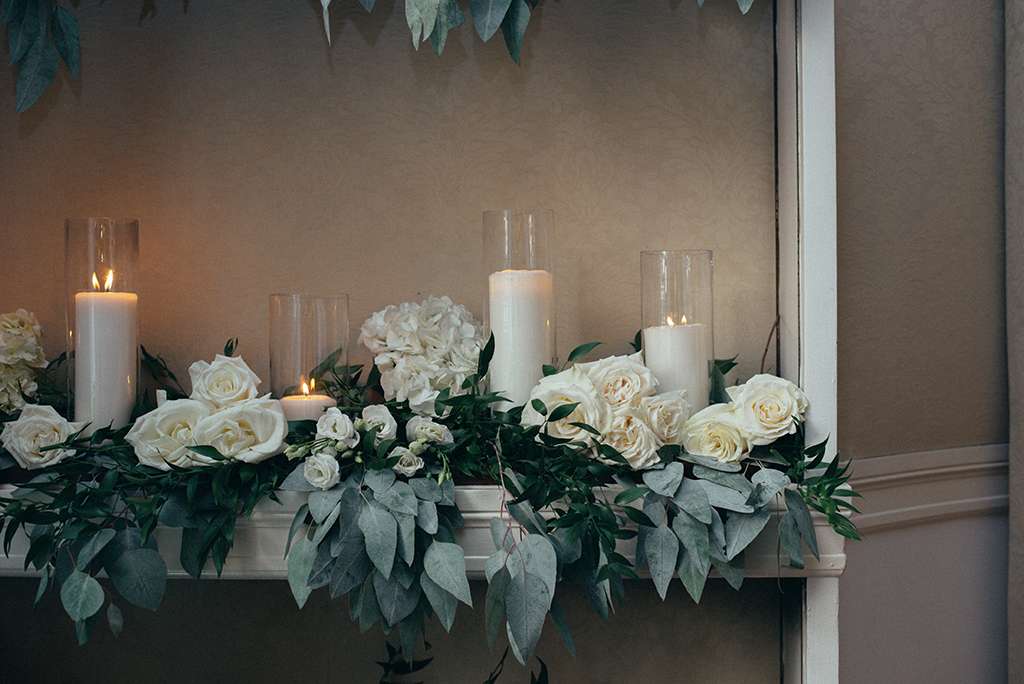 Before their ceremony, Midge and Mike took time together for a first look and portraits before travelling to the venue together to be wed in front of their closest friends and families. The ceremony was officiated by a close friend, and they planted a tree during it as a symbolic gesture. The couple were then serenaded by an alternative string quartet who played songs by Pixies, Blondie, New Order etc before enjoying dinner and speeches.
"The dinner and toasts were our favourite part of the day," said Midge, "but that's not to say that wedding traditions should be the law. Do whatever you want. Just pick and choose the norms which suit you!"